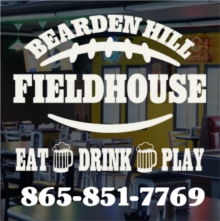 'Tennessee's second-year defensive coordinator Bob Shoop, first-year offensive coordinator Larry Scott and first-year defensive backs coach Charlton Warren spoke on Thursday as the Vols are nine practices into fall camp.
Here are some quick hits from their media session:
-
Shoop said senior Cortez McDowell is the 1st team Will linebacker.
McDowell's leadership experience gives him the edge right now over Elliott Berry, Quart'e Sapp and Austin Smith. Sapp and Smith both missed most of last season due to injury. McDowell played in all 13 games last season, starting four, and finishing with 54 tackles, four TFLs and an interception.
- Senior cornerback Justin Martin has had an up-and-down career at Tennessee. The JUCO transfer has the size and athletic ability NFL teams crave, but he constantly seemed to be in the coach's doghouse until this year.
Martin had a terrific spring practice and that has carried over into fall camp.
"I am really pleased with his attention to detail, his leadership for some young guys," defensive backs coach Charlton Warren said. "Justin is getting to the point when another guy is taking a rep, when they come off, he is coaching them on the sideline
about what they did wrong or right in a play. I think when players can get the point where they see mistakes of other players, that shows growth in them."
- Cornerback is one of the positions that has the easiest transition from high school to college, with players often times relying on athletic ability to cover wide receivers in man coverage.
Shawn Shamburger is ahead of fellow freshmen Cheyenne Labruzza and Terrell Bailey. The 6-foot, 191 pounder from Moultrie, Ga. was rated only a 3-star out of high school. He was the 111th cornerback in the 247sports composite ranking and the 101st best player from the Peach state.
"Shamburger is the one guy we think has a chance to make some contributions at corner right now," Shoop said. "He's probably a little bit ahead of the other guys."
-
Shoop said freshman Deandre Johnson has positioned himself to be the 4th defensive end behind Jonathan Kongbo, Darrell Taylor and Kyle Phillips.
Johnson was an early enrollee and participated in spring practice after being a underrated high school prospect from Miami. Johnson was ranked the 46-best weakside-defensive end and the 104th-best player in Florida by the 247sports composite rankings.
- At safety, Theo Jackson has had a better than expected fall camp, according to Shoop.
"As a freshman, he has a composure about him and he has a high football intellect," Shoop said. "The game is just not too fast for him. He asks 200-level questions in meetings and I think Charlton and I are both really pleased with his progress so far."
Jackson, from Nashville's Overton, was the 17th-best player from Tennessee and 37th-best safety in the class of 2017.
- With Darrin Kirkland Jr. and Daniel Bitouli banged up for the first part of fall camp, freshman middle linebacker Will Ignont has made the most of his opportunity.
"Ignont has some of that 'it' factor to him," Shoop said. "He's highly football intelligent and he's very confident out there. He's making freshman mistakes, but at the same time you can see that it's not too big for him.
I'm not sure if it will be in 2017, but I think Tennessee football fans have a pretty good player for the future."
While Kirkland Jr., Colton Jumper and Bitouli will be ahead of Ignont on the depth chart this season, he could see significant time on the Vols' special teams.
Coach Speak

Scott on quarterbacks Quentin Dormady and Jarrett Guarantano: "They're constantly being challenged on everything from scheme to their fundamentals to their leadership to the ways that they handle themselves with body language and everything."
Warren: "If you play consistently and make plays, that creates the energy and the juice and the emotion of that group. For me, it's about consistent productivity. We can have rah-rah guys, which are great, but you really have emotional leaders because they are making plays on the field and they are consistently doing what they need to do."
Scott on the offense developing an identity: "Toughness is one of those things that you're going to talk about from day one until the day a kid leaves the program. Consistently, constantly you're going to talk about that, whether that's physical toughness or whether that's mental toughness.
Shoop on the defensive tackles: "Kahlil (McKenzie) has had a solid camp but Kendal Vickers is the leader of that group up front. As good of a player as he is, he's a better person and he just comes to work every day. You know what you're going to get with him and that's what I like about him. Shy (Tuttle) continues to improve every day from a health perspective and we're looking forward to hopefully getting Quay (Picou) back. Alexis Johnson has been pretty good throughout the course of camp too.
Matt Dixon'