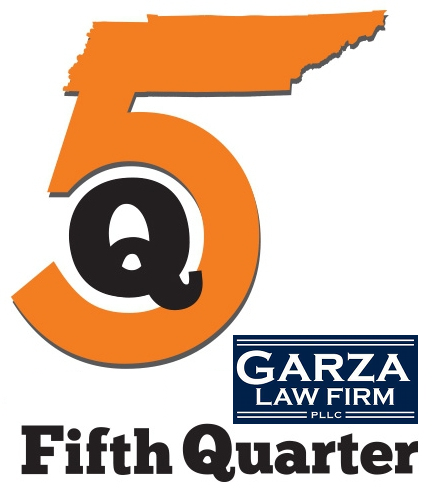 Saturdays This Fall

Listen on TonyBasilio.com
& On Your Apps!


Get the Droid App!


Get the iPhone App!
Friday Live at Stover's
Posted: Friday, December 15th, 2017, 12:53 PM

• Permalink

Special Reminder....After The UT/UNC Game..Postgame Call In Show

Listen To Garza Law UT Basketball Overtime.

Join Mark Griffin, Alex Myers, Keith Hatfield & me as we break it down scientifically. And of course your calls too!!! Going to be an AWESOME time!!!
Get the app!
Droid | iPhone
Orange Throat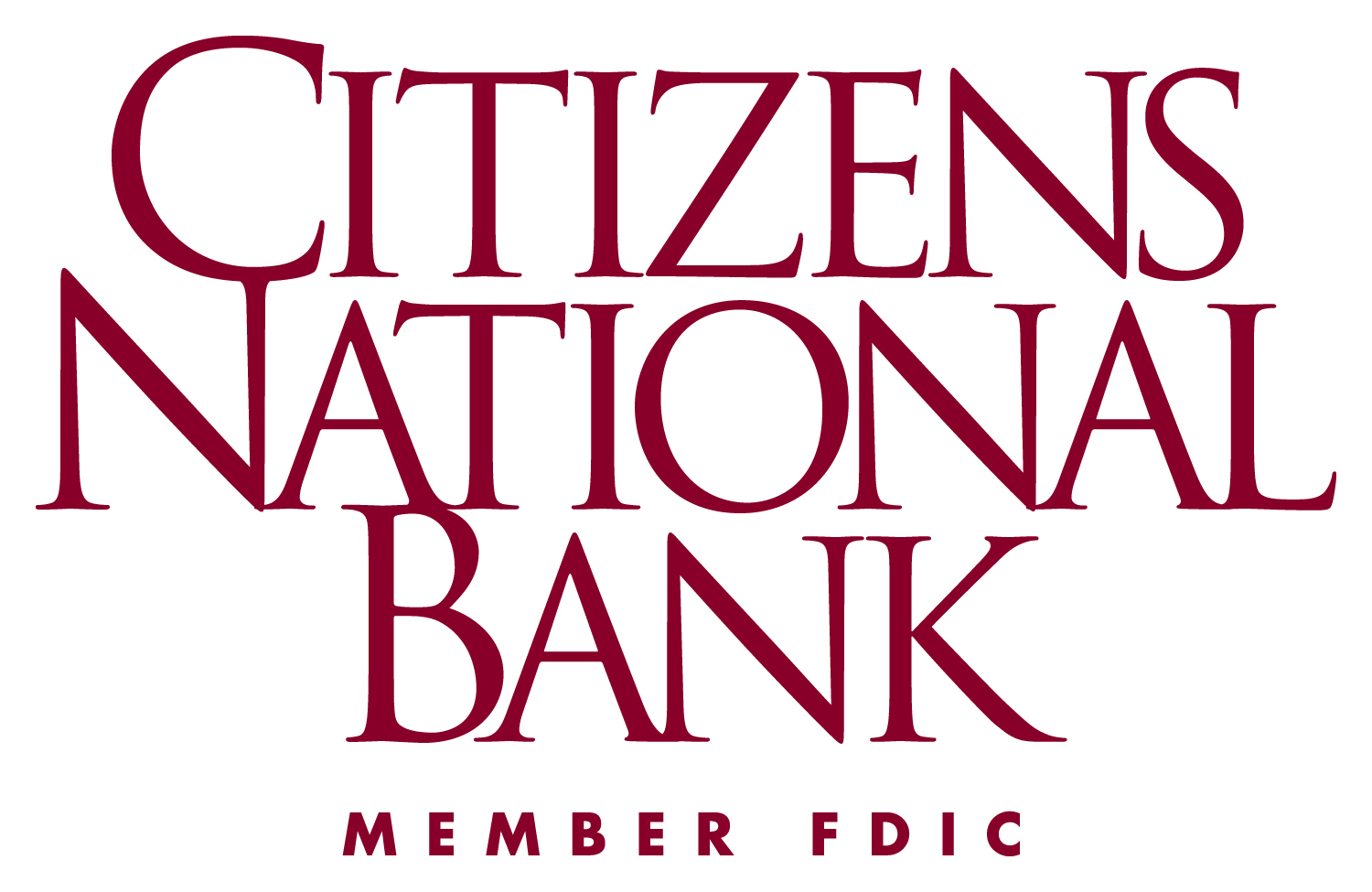 'Basillville:
Random musings and short shots as we are happy to report that Tony's head was indeed located and extracted during his medical procedure earlier in the week but doctors will not guarantee us it won't return there:
JEREMY PRUITT'S 2018 Tennessee
recruiting class is getting smaller before it gets better. The Vols are down to 11 commits and have fallen from once being in the Top 10 to 45th in 247 Sports' national recruiting rankings. We now know that Butch Jones and his staff made many poor evaluations in recruiting the past few years and the 2018 class is no exception. Pruitt is being honest with several marginal players and giving them time to find a better fit.
THE VOL STAFF IS SCRAMBLING
for a quarterback signee with the defection of Michael Penix and Adrian Martinez. Veteran UT recruiting observers were long skeptical of Penix but Martinez had much better potential. Add to this the uncertainty about current quarterbacks on the Vol team. Quinten Dormady might be a much better fit in the Tyson Helton/Will Friend offense than he was in the Butch Jones "system," but there are questions about Dormady's intensity and leadership. Hopefully, Jarrett Guarantano can be counted on to hang in with the new staff and will be the starter.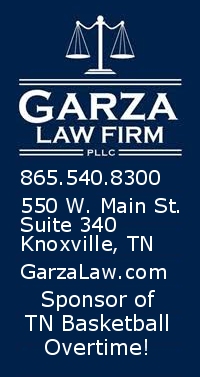 THE PROSPECTS OF PRUITT AND PHILLIP FULMER
rescuing the Cade Mays situation are dim indeed, but not for a lack of effort. That one looks like a horse race between Clemson and Georgia, with Clemson perhaps having the edge.
PRUITT DOES HAVE A BIG SAVE
already with the recommitment of Alontae Taylor. The talented Midstater is likely to get lots of playing time as a receiver and returner. The Vols are also feverishly getting in the hunt with a raft of juco linemen and talented defensive players.
NOTHING NEW
on the legal front regarding Greg Schiano's possible lawsuit against UT and the termination of John Currie.
SPEAKING OF LEGAL STUFF,
the trial of former Pilot Flying J president Mark Hazelwood and other defendants is in recess until January. Lots of talk around town that the testimony in that trial could result in an indictment of CEO and UT power broker Jimmy Haslam. Such an event would shake Knoxville like nothing since Jake and C.H. Butcher did the perp walk back in the day.
WHICH LEADS US
to the question as to what new AD Fulmer will do with the massive Neyland Stadium south end zone improvement, which Currie stubbornly announced in the midst of a full-blown crisis with the football program. Speaking of that project,
the Haslams reportedly are making noise about pulling their large donation toward the Neyland project, as they are butt-hurt that the Iron Lady of UT, Bev Davenport, fired their hand-picked lapdog AD and installed Fulmer over their objections.
No truth to the rumor that Bev has hired the same firm that Tony has to check under his car each day.
Maysie's

Fine Resale
4475 N Broadway
Open 11a-6p
Tues-Sun
(Map)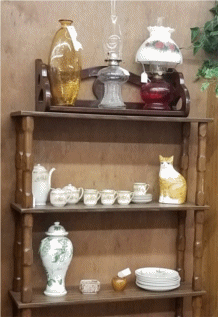 MEANWHILE, RICK BARNES'
upstart basketball team has a great opportunity to strike a big blow by beating North Carolina on Sunday afternoon at The Thommy. UT's success against a good non-conference schedule so far has this team very high in RPI and power ratings. A win over the Tar Heels would add even more weight to Tennessee's NCAA Tournament resume and would also give credence to an argument that this team can contend for the SEC title. So far, Barnes is lapping the field for SEC Coach of the Year honors.
SO, let's enjoy a great atmosphere on Sunday and somebody please throw Leroy a ticket, and then let's listen to Tony, Keith Hatfield and the great Mark Griffin break it all down after the game.
Folks, we'll stack up Keith against anybody in the country in terms of college basketball knowledge and analysis. He is to Tennessee Basketball what Sean Sinclair is to football and the wit and wisdom of Beano Jeff Henderson is just plain awesome on everything.
Orange Throat
IGYTUB International Geophysical Year of Taking our University Back'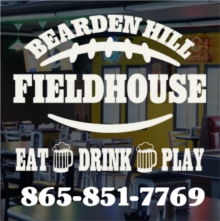 Throaty:
Speechless. Speechless. So much stuff there. Tons of great stuff. Wow. I'm not worthy. You worked Pruitt, Haslam & LeRoy into the same report!!! Wow!
But LeRoy ain't gettin' no ticket....Aight?
On the stadium renovation....Do we really need that to happen? We don't really need that to happen. We can ALL live without that stadium renovation. And I'm sure the Haslams are all torn up over this deal. But they'll get glad again. I wonder if UT could not only survive but ultimately thrive without the guidance that comes from taking the money of the Haslams.

Stand With The Tony Basilio Show
Join the T Club
Make a One-Time Donation

Send Us A T-Mail. Click Here.
'X' is back!!! With a list of weekend visitors.
'X' Says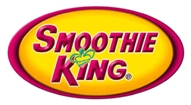 'Visitor List for Weekend of December 15
The visitor list has continued to change all week. As of Thursday evening, this is who I think is visiting this weekend
COMMITTED PROSPECTS

Ollie Lane, offensive lineman
Jacob Warren, tight end
UNOFFICIAL VISITORS

Jerome Carvin, offensive lineman. Carvin is uncommitted and will choose next week between Tennessee , Miss. State and Florida. Carvin is taking an unofficial visit to Knoxville instead of an official visit to Florida.
OFFICIAL VISITORS

Jamir Johnson, Junior College offensive tackle ( 6'7" 315 lbs)
Johncarlo Valentin, Junior College offensive line (6'3" 320 lbs). Committed to Oklahoma before having to attend junior college to get his grades up.
Duane Wallace, offensive line ( 6'3" 330 LBS). Wallace played in 12 games in 2016 at Cal. He had a disagreement with the head coach, left the team, and did not play last season. Wallace is a 5th year transfer. If his paperwork is in order he is expected to be in Knoxville this weekend.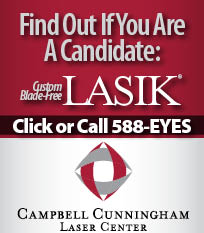 Jacob Copeland, wide receiver Tampa , Florida. Copeland is a top 100 prospect. Headed to Alabama before Coach Pruitt took the Tennessee coaching job. Will not sign until February. Great to get him on campus.
Badore Traure (6' 8" 315 lbs), Junior College offensive tackle. This is an interesting addition to the commitment list. Traure recently committed to LSU and was planning to sign next week. Two recent developments have changed things for Traure. LSU's offensive line coach just accepted at job at BYU and Austin Thomas who was connected to Traure through the recruiting process is now in Knoxville.
Elijah Griffin, cornerback. Mission Viejo, California. Griffin is a UCLA commitment. Coach Pruitt was the lead recruiter for Griffin at Alabama. Griffin is a top 100 prospect in the country.
Jeremy Banks ( 6'2" 220 lbs,) running back, Cordova, Tennessee. Under Coach Pruitt, Tennessee will not only recruit larger lineman but larger running backs as well. Banks is a big back with offers from schools like Alabama , Southern California, Florida, Mississippi State and others. Even though the former coaching staff did not offer Banks, he has been to Knoxville a number of times on unofficial visits.
Jeremy Webb (6'3" 190 lbs), junior college cornerback. Webb is one of the top cornerbacks coming out of the junior colleges this recruiting cycle. Webb appears to be down to Florida, Virginia Tech, and Tennessee.
Glenn Beal, John Curtis High School, New Orleans, Louisiana. Beal is the #1 tight end prospect in Louisiana and is a top target of LSU and Alabama. Beal is not signing until February . Tennessee has an immediate need for tight ends and playing time for a prospect like Beal is real.
Jaron Woodyard. junior college wide receiver. Woodyard is a speedster who is currently committed to Nebraska.
Kingston Harris, strong-side defensive end (6'4" 275 lbs), IMG Academy, Florida. Harris is a late addition .Don't be surprised if there are more.
Join me with Tony Basilio and Sinco live on Periscope tonight at 6p Eastern on a live 'X-Cast'.
X'
X!! Awesome report....Looking forward to getting with you tonight at 6pm Eastern. Should be fun stuff.
JEREMY PRUITT; CONFIDENCE AND QUESTIONS

OOPS; ALMOST FORGOT HOOPS

FREE THOUGHT FRIDAY
LET'S GO THROUGH IT ON JEREMY PRUITT:

CONCERNS
NO HEAD COACHING EXPERIENCE:
TOO INTENSE?
NO NONSENSE GUY AT NONSENSE U:
LIKES:
SEC BACKGROUND
:
HIT EVERY RUNG:

INTENSITY:
SUPER STAR STAFFING:

RECRUITING PROWESS:

VOL HOOPS:
I'd like to extend my annual apology for once again being fashionably late to the Vol Basketball beat. Unlike recent seasons I actually missed something by doing so....
FINAL FRIDAY THOUGHT:
...[more]
Carolina Correlations: Carolina =???

In Soccer Man U, Brazil

In NFL: Dallas Cowboys or Pittsburgh Steelers

In NBA: Boston Celtics

In MLB: Boston Red Sox

In NHL: Montreal Canadiens

In NCAA FB: Notre Dame

In NASCAR: Hendrick Motor Sports

In Music: Rolling Stones

In Cinema: John Wayne

In NYCNY: Colombo Crime Family

We'd like to get your Feedback. Click here.
Turn it up!!! Mark Griffin joins us today on the show and gives you a sneak peak of his scout on Sunday's UNC game with Griffin's 3 Pointers. Beleee!!!
Griffin's 3 Pointers
Griffin's 3 Pointers- University Of North Carolina
1. Payback Game-
The Vols fell short 71-73 last year in Chapel Hill although maintaining a lead for most of the game. UNC was without point guard Joel Berry ll and was lead by returnee and current starter junior Kenny Williams with 12 points.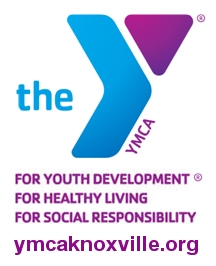 2. As A Team-
Two starters return for the defending National Champions- Seniors Joel Barry ll and Theo Pinson. UNC's record is 9-1 and ranked # 7 having defeated notable teams such as Stanford (96-72), Arkansas (87-68) and Michigan (86-71) with a lone defeat to Michigan State (45-63). Michigan State held UNC to a school record low 24.6 field goal percentage and 1-18 from three point range.
UNC has one the best transition offensive teams after opponents made baskets in the country and average 88 points a game. Look for UNC to push the tempo for 40 minutes.
On the defensive side, + 13.9 rebound average.
Six players are 6'8" or above.
3. Who To Watch-
Senior Joel Berry ll earned Most Outstanding Player (MOP) during the 2017 National Championship game. Berry is one of six Tar Heels to start in two National Championship games. Averaging 16.0 points per game, 36.4 field goal percentage, and 88.1 free throw percentage.
Junior Luke Maye. As a freshman averaged 5.4 minutes and 1.2 points per game. Currently averaging 14.5 points more per game than he did a year ago which is a Tar Heel record. Averaging 19.9 points per game, 10.5 rebounds per game, 57.1 field goal percentage, and 57.8 free throw percentage. Maye also leads the team with 11 blocks.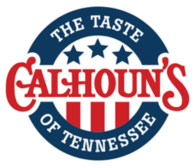 Other Notes:

Carolina is 9-1. Haven't played in 11 days.

Carolina is without back up PG 7th Woods.

Freshman Jalek Felton takes his place.

Point forward Theo Penson will handle the ball all over the court.

Penson is a wonderful play maker.

Garrison Brooks UNC Center is a cousin of our own Jerry Colquitt.

Maye & Williams will match up with each other.

Carolina leads on Berry, Maye, Penson & Williams.

Tennessee is a much deeper team.
Matt Dixon augments our Tennessee/North Carolina coverage.
Matt Dixon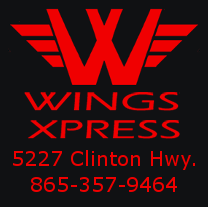 '
No. 20 Tennessee (7-1) vs. No. 7 North Carolina (9-1)
— North Carolina leads the overall series 9-1. Tennessee outplayed the Tar Heels for much of last year's matchup, but a second-half rally gave UNC a 73-71 victory in Chapel Hill.
— Sunday is the first ranked vs. ranked game in TBA since Feb. 27, 2010, when 19th-ranked Tennessee beat No. 2 Kentucky, 74-65.
— Tennessee's last ranked vs. ranked non-conference home game was also in 2010. On Jan. 10, 2010, a short-handed No. 16 Volunteers squad upset top-ranked Kansas 76-68.
— Dating back to 1999, Tennessee has a five-game winning streak at home over defending national champions.
— Rick Barnes is 6-6 against Roy Williams. Barnes is 6-11 against North Carolina in his coaching career.
The Numbers
— UNC is ranked 9th in KenPom's rankings. UT is No. 22.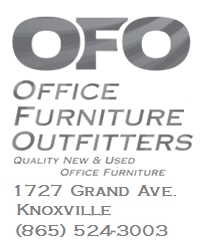 — The Vols lead the SEC in assists per game (19.1).
— UNC is led by Luke Maye, who averages a double-double on the season, with 19.9 PPGs and 10.5 RPG.
— Four Vols are averaging double-figures scoring: Grant Williams (16.1), Admiral Schofield (11.9), Jordan Bowden (10.3) and Lamonte Turner (10.3).
Keys to a Tennessee Victory
— Three-point shooting. The Vols are 21st in the nation, shooting 41.2% from beyond the arc. And Carolina is not good at defending the three. The Tar Heels rank 350th (out of 351 D1 teams) in the percentage of points given up from three-point shots (46%). Jordan Bowden is the Vols' top three-point shooter, connecting on 16-of-27 (59.3%) attempts this season. Admiral Schofield (13-of-29, 44.8%) and Lamonte Turner (15-of-38, 39.5%) also have the ability to make shots from the outside.
— Avoid foul trouble. This is two-fold. The Vols need their key players on the court, especially Grant Williams. In addition, UT ranks 297th in the nation at opponents free throw attempts per game (23.9). In contrast, the Tar Heels are only allowing opponents to shoot 13.5 free throws per game, the 12th-best mark in the country. Keeping the free-throw shooting close could be a way the Vols can steal some points, in what should be a close game.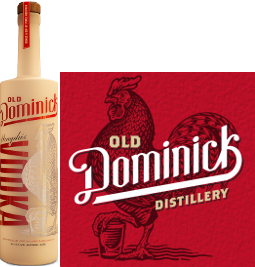 — Rebounding. Carolina is 2nd in the country in rebounding margin, grabbing nearly 14 more rebounds than its opponent. Tennessee only rebounds 2.4 more missed shots per game than its opponents. The Vols need to hold their own on the boards, especially on the defensive end, so UNC doesn't get many second-chance looks.
— Home-court advantage. It should be a tremendous atmosphere Sunday afternoon. This is arguably the hottest ticket in Thompson-Boling Arena history. The checkerboard crowd will be ready to go. The Vols need to keep the crowd in the game early, and avoid getting behind by double-digits. The players can feed off the crowd's energy in a close game, and hopefully propel Tennessee to victory.
Matt Dixon'
Matt....Between what you wrote along with Mark Griffin's 3 pointers NOBODY and I mean NO B O D Y has better coverage than us today on Sunday's game. That's insane stuff you just laid down.
Alex Myers
'A Sunday Special:
As Jeremy Pruitt's tenure at UT gets its start, my focus shifts to a different sport. Basketball is perhaps my favorite sport, and it's just that much more enjoyable when the basketVols are doing well. So far this year, they're doing just that. Sunday though, they have a chance to turn a good start to the season, into a special one.
Top ten opponent North Carolina will visit Knoxville on Sunday afternoon, as the Vols and Tar Heels get set in a non-conference, top 20 matchup. Any top 20 matchup is intriguing, but when you break it down a little further, as a Vol fan, it gets really interesting.
These two teams will enter Sunday's matchup with only one loss. The Tar Heels stand at 9-1 on the season, while the Vols find themselves at 7-1.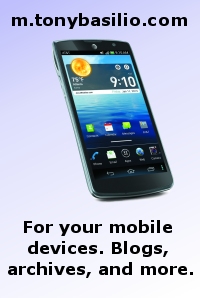 Tennessee's schedule has been a good one so far, with notable opponents being #1 Villanova and #17 Purdue. The Vols have played a couple of ACC opponents as well in Georgia Tech and NC State. If you're 8 games into the season, and your only loss is to the #1 team in the country, folks will begin to take notice. That's exactly what has happened in Knoxville. If the Vols can upset North Carolina this weekend, folks around the country will have no choice but to take note of Rick Barnes' squad.
Remember a few years back when the Vols knocked off a Connecticut team who was coming off of a national championship? The Huskies were without Kemba Walker that year, but still proved to be a very talented team. Sunday afternoon, Tennessee can again knock off the defending national champion. It won't be easy, but if this team plays their best it could happen. Last season, Barnes' team was ahead, and a lot of Tennessee fans will tell you that they should have beaten North Carolina last year at Chapel Hill. This year Rick Barnes brings back a very similar team as North Carolina comes to Knoxville. The difference? This year, the guys like Grant Williams, Lamonte Turner, Kyle Alexander, Jordan Bone and more have an extra year of experience.
One thing I do know, is that Thompson-Boling Arena will be rocking. Kansas? Texas? Connecticut? Florida? Kentucky? Knoxville knows how to show up and show out for a big-time college basketball game, and that's exactly what Tennessee fans will do on Sunday.
Win or lose, this game will likely help Tennessee come tournament time, as this is yet another game that will ultimately strengthen Tennessee's strength of schedule. More so than that, games like these serve as a reminder that UT is one of the more underrated basketball fan bases around.
Don't forget to tune into TonyBasilio.com after the game for immediate postgame analysis from Tony, Mark Griffin & yours truly!!! We'll be taking your calls as well!
Until Next Time,
Go BasketVols!
Alex Myers (@AlexMyersTV)'
Alex....Awesome stuff. I love this game because it's just a great opportunity. It's a wonderful opportunity to see the Vols play rockstars in their own building. It's an opportunity to put UT's program on a huge stage. It's also great for our local fans that have been ground up by a terrible football season. What an early Christmas present it could be if Tennessee could win this game!!! And yes, it will be great fun.
Because man can't live by football & hoops alone...Here's your Movie King Jack Tate, presented by Smoothie King.
Jack Tate - The Movie King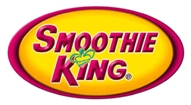 '3 ½ STARS FOR
'THE DISASTER ARTIST'

The Disaster Artist' is based on the true story of infamous Hollywood outsider Tommy Wiseau and his making of the movie 'The Room'. 'The Disaster Artist' makes for a very interesting story and there are some great scenes, but James Franco's unlikeable lead character (Wiseau) brings the film down to 3 ½ stars for me.
Franco's performance is brilliant. It's just the character he plays was irritating. And that's putting it mildly. Much more likeable in the movie was James Franco's younger brother Dave in the role of Wiseau's movie-making partner Greg Sestero. Seth Rogen goes against type and plays a frustrated director of 'The Room', constantly being dictated to by Wiseau.
The film tells the story of how Wiseau makes what many call "The Greatest Bad Movie Ever Made". Tommy Wiseau treats almost everyone badly and has virtually no cinematic skills. But he mysteriously has millions of dollars and funds 'The Room' himself. Tommy considers the movie to be a dramatic portrayal of his own tortured life.
When the film premiers, the audience begins to laugh uncontrollably and ends up loving the very bad 'The Room'. Upset at first, Tommy eventually embraces the audience reaction. 'The Room' was a box office bomb, but Tommy eventually made his money back through DVD sales and the almost cult-following the movie has received.
2017's 'The Disaster Artist' was the fourth most popular movie in America last weekend, bringing in just over 6.4 million dollars.
Cameo appearances from Josh Hutcherson and Zac Efron most likely helped bring in more movie-goers.
See you there.
Jack Tate'
Jack....Great stuff...I'm pumped....
We just dropped 3,500 words of free, fresh and interesting content right on top of you. You paid nothing.....What a world... Thank you T Club members!!!
Get the app!
Droid | iPhone
Go Vols
A New Direction At TonyBasilio.com:

Here at Tonybasilio.com we're creating a series of programming with little to mostly zero commercial sponsorship. In other words, you will be digesting the following programs in coming days with almost no interruption. This is unprecedented in the history of my business. Nobody has ever done this. Here are the offerings coming your way.
Our Family Of Offerings:
'X-Cast: A Recruiting Podcast'
: Featuring Tony Basilio & 'X' where we discuss the latest moves, behind the scenes machinations and all the intrigue from the world of recruiting. This will hopefully be offered twice monthly with lengths varying. If this takes off perhaps we can even do some live offerings of this show. THIS IS BEING OFFERED COMMERCIAL FREE!!!
Fifth Quarter Fan Reaction:
Back for season 4. Sponsored by Marcos Garza. This year with NO OTHER SPONSORS. This will be pure content for you. I'm taking a chance here but I know you will reward me for not bombarding you with messages Vol Network style. This program will run for at least 3 hours following Tennessee Football Games. We will have new visual presentation of this feature as well that we're investing in. Thanks to Jayson Swain for helping me with the technical side of our visual presentation.
Southeastern Sunday Night:
7p to 9p on Sunday Nights airing on Periscope/Facebook Live and other platforms including your Tony Basilio Show App. This will be a regional program that aims to keep it real. We will tell the truth on us, them and all with you. This could be a lot of fun if you help me spread the word across the region. This hopefully will turn into a free for all that is free for all. ZERO SPONSORS. COMMERCIAL FREE OFFERING.
Vol-Scars:
A podcast featuring Vol Historian Tom Mattingly and Eric S where we go back in time and commemorate the painful losses in UT football history that left a mark. These shows are extremely time intensive to put together. I've worked all summer on these offerings and am really proud of what we've compiled thus far. I think you'll really enjoy this. COMMERCIAL FREE.
Gate Twenty Won:
A podcast Featuring Vol Historian Tom Mattingly where we celebrate the greatest wins in UT history in time capsule form. These are a breath of fresh air and the type of programming I'm aiming to bring to you . COMMERCIAL FREE
Chill Cast: Tell Me A Story:
A podcast where I grab folks from the sports world and our community and allow them to share their stories with us. This will be done in the spirit of the
recent re-launch programs that I did
. We'll aim to go deeper here. Stay tuned. COMMERCIAL FREE.
Tennessee Basketball Overtime:
Back for year 5! Immediately following Tennessee Basketball Games. A Tennessee Basketball Call-In show featuring ONLY ONE SPONSOR…GARZA LAW FIRM. Therefore we keep the conversation going without bombarding you Vol Network style. What a concept!!!!
Garza On The Law:
A Podcast dealing with the legal issues that invade the sports world featuring the great Marcos Garza. We will go deeper here. I promise that you will find this interesting. Presented by Garza Law Firm.

Stand With The Tony Basilio Show
Join the T Club
Make a One-Time Donation
FAQ's Asked Of Tony Per Our Relaunch Announcement:
Q: Tony, you didn't say anything about your daily show yesterday. Will you continue to do this?
A: Absolutely. I'm looking forward to year #24 with you.
Q: Tony, you used the word 'subscribe'. What Am I subscribing too?
A: Great question. 'Subscribe' is a misnomer. What you actually are doing if you choose to help us monthly (and we need this for budgeting reasons) is actually acting as a patron. The goal is to keep the content (ALL CONTENT, from postgame offerings to various podcasts) free for all.
Q: So, if I'm not subscribing and I'm already reading this, why give?
A: Because you value the content and our contribution to the market and you want to help us keep this stuff free for everybody.
Q: Are you going to beat us up for money all the time here?
A: Absolutely not. I will bring this up a few times heading into the football season as we attempt to meet our financial goals and create new programming. I'll also mention it in the post-game format as well as the regional programming. I will not however wear you out with this. Either you feel the need to help us or you don't. This is why I'm taking today to field some question I received after day one.
Q: What happens if this doesn't generate the revenue you're seeking?
A: We will scale back our online offerings accordingly. The blog itself could even disappear. I really don't want this to happen but will be forced to spend my time in the most profitable way necessary. That's why we're having the conversation. All my cards are on the table here.
Q: Where can I find these new podcasts, like that X-Cast?
A: Click on "Podcast" wherever you see it on the site, and it will take you to our Podcast page.

Map of Recent Visitors @TonyBasilio.com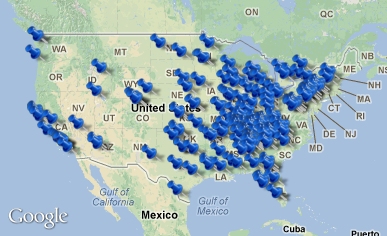 Tony's
Talking
Points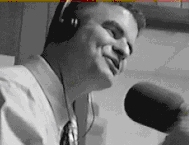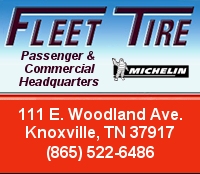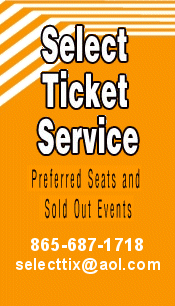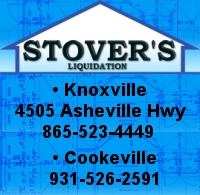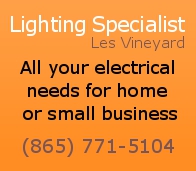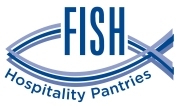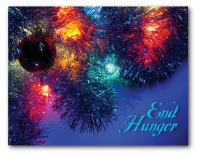 Give a $5 Christmas gift that will be remembered all year. Send your family and friends FISH Hospitality Pantries Christmas Gift Cards and help end hunger in Knoxville.

More info about giving FISH Christmas cards can be found at:

FishPantry.org
FISH Hospitality Pantries (a.k.a. Hospitality Pantries, Inc.) operates four pantries in East, South, Northwest and West Knoxville. They currently provide food to approximately 8,000 families every month. FISH focuses on what more can be done to help ensure that everyone gets enough to eat.
Thank you for your support!
Click here to learn about continuing to support FISH Hospitality Pantries.