The Tony Basilio Show

Heard on

99.7 FM and 1040 AM

WJBE

Weekdays in the Midday

From 11a-1p


Call In To The Show!

865-200-5402

Tee Mail Is Back!

865-544-VOLS(8657)

Click Here To Get the Droid App!

Click Here To Get the iTunes App!

CHERISH THE LAST FULL WEEKEND OF FOOTBALL

BUTCH YEAR 1 AND MY GAME DAY GRIPES

Posted: Thursday, December 5th, 2013, 9:42 PM
SINCE WE LAST SPOKE: 12-5-13
WHAT WE LEARNED IN WEEK 14
NATION
:
THANKFUL FOR THE FOOTBALL WEEKEND:
Though it is way down on the list of what we should be thankful for college football fans everywhere had a bountiful weekend to appreciate. Every day in each time window there were games being decided in the final seconds many of which were for much more than state and regional pride. Mississippi State won the Egg Bowl 17-10 in OT; LSU's Anthony Jennings replaced an injured Zach Mettenberger and engineered a miraculous 99 yard TD drive to win the Golden Boot 31-27 over Arkansas; Marcus Mariota threw a 12 yard TD pass to Josh Huff with 29 seconds left as Oregon won the Civil War 36-35; 10-1 Central Florida barely held off 2-9 South Florida 23-20; David Fales threw for 547 yards and 6 TDs as San Jose State knocked Fresno from the ranks of the unbeaten 62-52; Ohio State stopped a 2-pt conversion attempt by Michigan to win 42-41; Duke kicked a go-ahead FG with 2:22 left and intercepted a North Carolina pass at 0:13 to advance to the ACC Title Game 27-25; Alabama had a second placed back on the clock and now wish they hadn't since Chris Davis returned an errant FG attempt all the way to the Georgia Dome in a 34-28 win over the Tide; Georgia fell behind 20-0 and somehow came back behind Hunter Mason to beat Georgia Tech 41-34 in double OT and 48 hours –though it seemed like only minutes- after the madness started Missouri's Henry Josie burst through the Texas A&M
"defense"
for a 57 yard TD jaunt setting up the most improbable SEC Championship Game in league history with a 28-21 win over the Aggies. The weekend was so great that Washington-Washington State; Florida State-Florida; Wisconsin-Penn State; Baylor-TCU; Notre Dame-Stanford and Clemson-South Carolina all of which -with the exception of the Gators and Seminoles- were good games in their own right seemed like the undercard. I'm quickly approaching old-man status and these bleary eyes have never witnessed a more compelling weekend of football.
STAY OF EXECUTION:
It appears as if the Gridiron Grim Reaper has passed by a couple of coach's offices that I thought he would pay a visit to. Will Muschamp and Bo Pelini were resuscitated by their ADs and will apparently live to be fired another day. Muschamp who turned down the Tennessee job when Dooley was hired allegedly because of the perceived difficulty of the rebuild effort required is in the throes of one of either his or Urban Meyer's making in Gainesville. With no prior head coaching experience and apparently no concept of offensive football his pardon may be short-lived. Offensive Coordinator Brent Pease and Offensive Line Coach Tim Davis were sacrificially thrown to the Gators and should be the last layer of insulation between Muschamp and the unemployment line. The Stevie-come-lately Boys of Old Florida –with the exception of the Ron Zook years- have known only Fun-N-Gun and Urban-Renewal high-scoring success in their short period of fandom and will not continue to suffer Muschamp's plodding attack strategies. Pelini should be on even thinner ice than Muschamp. After his latest debacle (a 3 TD home thrashing at the hands of serial underachiever Kirk Ferentz) as the leader of the proud program when he defiantly spat out
"They want to fire me, go ahead, I believe in what I've done. I don't apologize for what I've done. I don't apologize to you. I don't apologize to anybody"
, his first year Athletic Director Shawn Eichorst should have followed with "Nor do I apologize for this, you're fired". Pelini is everything that Nebraska Football is not; an underachieving, profane, angry, classless, ingrate who is an embarrassment to Cornhusker football fans; their program and the men who preceded him in the position. I know the fine Nebraska followers I had the pleasure of interacting with at the Orange Bowl following the 1997 season have to be growing tired of his boorish act.
0 for 12:
I went into the weekend believing that only two of the twelve members of the -for some reason- prestigious Big-10 could really play; after further review I overestimated that by a couple. Wisconsin losers to only #2 Ohio State and controversially to #11 Arizona State entering last weekend inexplicably were beaten by a three-plus TD underdog and five-loss Penn State team which Indiana beat by 20 points and Ohio State clubbed by 39. The Badgers had won four straight conference games entering the contest most by lopsided scores and were holding onto slim hopes of a BCS Bowl Game opportunity. Thankfully the Nittany Lions spared them and us of that potentially ugly experience. Ohio State on the other hand somehow is now in the driver's seat for a spot in the final BCS Championship Game to be played January 6th in Pasadena. The way they got there is anything but impressive. The Buckeyes were taken to the limit by previously ordinary Michigan who came into the contest losers of four of their last six and had their feet held to the fire by woeful Akron and Connecticut squads earlier in the season. The Ohio State
defense
made struggling Devin Gardner look like Jameis Winston until he returned to his previous form with an awful 2-pt conversion throw that sealed the Buckeye victory. THE Ohio State University better hope and pray that now that the Florida DA has failed to protect them from seeing the real Famous-Jameis that Michigan State does. Otherwise the nation is about to see a repeat of the 2006 and 2007 BCS Title Games ruined by the Buckeyes involvement.
SEC:
ANYTHING IS POSSIBLE:
With Chris Davis and Henry Josie sprinting untouched to end zones miles apart Auburn and Missouri punched their tickets to an SEC Championship Game matchup no one would have dared imagine two months ago. A pair of Tigers, neither named LSU, one with a first year coach and another with one presumed to be in his last season at the helm when the 2013 campaign started are headed for the Georgia Dome. I guess in some small way that should provide hope for Ole Miss who has never represented the West; Vandy who has never represented the East and Tennessee -who it seems never will again- that brighter, more successful days are ahead. Kentucky? The matchup is not that remarkable.
WHAT WE WILL LEARN IN WEEK 15:
AAC IN THE BCS:
UCF is a win against 5-6 SMU away from grabbing a coveted spot in the BCS Bowl hierarchy. Regale me all you want about how Louisville took Florida to the woodshed in last year's Sugar Bowl the fact remains that the American Athletic Conference Champion deserves a spot in the BCS about as much as Tennessee does in the SEC Championship Game. Other than the ultra-gift slot awarded to the next Northern Illinois to come along the AAC is the least deserving of a place in CFB's brightest spotlight. Think that's too harsh? Check out this little nugget from The Golden Knight's resume taken from
cbssports.com;
But none of those things should also obscure the fact that no team in the FBS has led a more charmed life this season than the Knights, who have played seven one-possession games in their last nine outings and won six of them. Four of those six required a fourth-quarter comeback, even though three of those four opponents -- Memphis, Temple and now USF -- boast a combined record of 6-26.
Want another indictment of UCF's unworthy status? Cincinnati trails UCF by one game at 6-1in league play and hosts 6-1 Louisville tonight. Their chances of winning the AAC however are slim since the Bearcats and Knights didn't play each other. Didn't play each other? How in the heck can you have a 10-team league where you don't play everyone? I don't care if this is the last season of the BCS a representative should be sent to Dallas to deliver the old Judge Smails line of
Caddyshack
fame to George O'Leary and his Knights after another hard earned victory over the Mustangs
"you'll get nothing and like it".
BIG-12 BEDLAM:
Texas and Baylor are tied for first in the Big-12 with 7-1 records and meet Saturday in Waco to break the stranglehold. By the time they tee it up at 3:30 they will have a good idea if it makes any difference. Both have the same problem; the other member of the Big-12 tie-trifecta inflicted the only loss for both. In the last two weeks Oklahoma State dispatched both the Longhorns and Bears by a combined score of 87-30. Now for the third straight weekend the Pokes face a must-win and it doesn't get any bigger in Stillwater than the 98th version of the Bedlam Series versus Oklahoma. The hated Sooners lead the series 83-17-7, have won 9 of the last 10 and would like nothing better than to wreck the Cowboy's Big-12 Title hopes, BCS entry and state bragging rights all in one huge afternoon. Fittingly enough for a wild-west shootout it kicks off at high noon. Oh by the way American Athletic Conference the Big-12 may be a screwy title for a league with 10 teams but they do know how to schedule.
DOES GREAT DEFENSE REALLY ALWAYS BEAT GREAT OFFENSE:
My unabashed disdain for the Big-10 is widely known but even I am looking forward to the conference championship game in Indianapolis Saturday night. The matchup is truly compelling with Michigan State's stellar defense against Ohio State's points-in-bunches offense. The Spartans stingy 'D" is allowing only 11.8 ppg which is 4th best in the land while the Buckeye's score almost half-a-hundred a game at 48.2 (3rd nationally). The game is in Lucas Oil Stadium so you would think the controlled environment and turf will favor the offense. If I'm Mark Dantonio I might see if Jim Irsay could open the roof like the Colts did for Peyton Manning's return and somehow lose the ability to close it back for about 4 hours. Isn't that the way late season Big-10 games are supposed to be played? Another great sidebar to the game is how the nation will take sides as the last truly meaningful game of the 2013 regular season progresses. There will be the SEC haters hoping Ohio State wins so the winner of the SEC Championship Game –and the league- is shut out of the final BCS Championship Game. There will be the multitude of fans who remember past Buckeye BCS beatings who don't want them ruining the final game of the season pulling for the Spartans. And lastly there will be the anyone-but-Urban faction that grows with every new stop he makes on his
goodwill tour
throughout this great country of ours. Fantastic theatre; thrilling fun; even if it is the stodgy old Big-10 (sorry I just can't help myself).
PRAISING AND APPRAISING BUTCH:
Year 1 of the Butch Jones era is in the books and as it comes to a close I know less about what's to come than I thought I would. I am firm in my stance that you cannot fairly judge a coach playing with a borrowed roster or get a good feel for his competency –unless he's Dooley-like incompetent- prior to the end of year three. To be completely honest however I do have some early nagging concerns. What's fair to hope for in the initial campaign of a new coach playing with someone else's pieces is a team that exceeds expectations –as we experienced with Bruce Pearl's arrival- which is a strong indicator that you have found something special. There was nothing special about the product on the field for the Vols this fall. I saw consistent effort but little to no improvement and the record was right at or fell one win short of most reasonable predictions. There were also red flags that can't simply be ignored; the dreadful November performances; failure to capture positive momentum from excellent back-to-back outings versus Georgia and South Carolina; a lack of real progression by any of the Quarterbacks who saw action; late season special teams meltdowns and a lack of any apparent game day advantage supplied by the coaching staff. On the other hand I feel really good about most everything occurring off the field. The recruiting class provides hope for better days ahead and demonstrates Jones's ability to reach kids and parents and sell his vision for the future. The behavior of the current roster has apparently been exemplary without a hint of extracurricular issues. Most of all I believe for the first time since midway through the Phillip Fulmer era that we have a man who cherishes the opportunity and will work tirelessly to be successful. Butch Jones is a genuine, likeable, blue-collar, hard-working type guy that this area loves. The current rebuilding job however is as challenging as any in my long memory of the program and will require an "especially gifted" coach to complete the task. Jones has proven he can win conference championships and that he can raise the level of an established program. My early questions however are that although he has proven to be hard-working and accomplished he has never rebuilt a program and though he is obviously solid and stable I'm not convinced he is "especially gifted". The next two seasons should provide all the data-points we need to make a more rational evaluation.
A PROMISE FROM A FOSSIL FAN:
I have been unsuccessfully trying to make a complete transition from my seats in the north end zone that I have held since the 1980 season to my recliner over the last several years. This has little to do with the demise of the program and everything to do with my overall game-day enjoyment. The Vols are still first-and-foremost for me when it comes to a Saturday but as I have aged I am more interested in comfort and the overall CFB landscape. With its 10" wide bleacher seats; airport-like gate security and apparent ten scores from around the country limit on the Jumbotron my comfort and informed state are the least of the UTAD's concerns. I have endured these hardships for 30 years and for the opportunity to see old friends and experience the being-there atmosphere I can endeavor to persevere a little longer. I do have a breaking point however and I fear I'm too old and crotchety to survive the recently added sensory onslaught. So here is my declaration; I will listen to blaring rap music from the Neyland speakers and empty slogans from the Head Coach. I will suffer through the red hat official spending more time on the field than our offense and countless episodes of Jimmy Cheek giving someone a huge cardboard check for God-knows what. I will watch us take the field in uniforms barely displaying the school colors AND I will watch us lose more than our share of games. BUT I damn-sure won't do all of those things at once. If rap music, ugly uniforms and corny slogans are what lures good football players to the school then I'll bite my lip. But if I have to put up with all that nonsense there better be some 10-win seasons and championships as a result.
IN A PERFECT WORLD:
A college football playoff would start on 8 campuses a week from Saturday.

---
---


Calhoun's Atop Bearden Hill
6515 Kingston Pike
Knoxville, TN
865.673.3377

Calhoun's on the River
400 Neyland Drive
Knoxville, TN
865.673.3355

Calhoun's at Pellissippi Parkway
10020 Kingston Pike
Knoxville, TN
865.673.3444


---
---
THANKFUL FOR ANOTHER FOOTBALL WEEKEND (EVEN IF MY TEAM CAN'T PLAY DEAD IN A WESTERN)

HAPPY THANKSGIVING

Posted: Thursday, November 28th, 2013, 3:43 PM
SINCE WE LAST SPOKE: 11-28-13
WHAT WE LEARNED IN WEEK 13
NATION:
74 YEARS WAS NOT LONG ENOUGH:
The best of times couldn't override the rest of time. Baylor hadn't beaten Oklahoma State in Stillwater since 1939. Surely a team scoring with historical regularity AND packing a Top-10 nationally ranked defense could beat the Cowboys on their home field for the first time since FDR was President couldn't they? Uh, NO. The Cowboys held the Bears to 44 points below their 61.2 ppg average, 231 yards less than their 684.8 ypg and put up 32 more points than Baylor averages surrendering in a 49-17 shellacking that destroyed any National Championship aspirations and probably dashed Baylor's Big-12 Championship hopes as well.
ARE THE QUACKS WHACKED?
A couple of weeks ago I compared Oregon to the Florida State Seminoles of the 80's and early 90's for their penchant to lose the one game they had to have each season to win the National Championship. They also reminded me of the Vols of the 90's who couldn't seem to get the Gator gorilla off their shoulders. Those teams however usually recovered after their annual Miami/Florida disappointments to move on and overwhelm their remaining foes. That's what I expected of this edition of the Quack Attack after their loss to Stanford on November 16th especially after the Cardinal gave them an almost-instant reprieve by losing to USC and putting the Ducks back in the PAC-12 North driver's seat. Apparently that wasn't enough to keep Nike's Team from hitting the snooze button one more time and sleeping through a 42-16 pounding from Rich-Rod's Arizona Wildcats. Cat RB Kadeem Carey rushed for a Duck-like 206 yards and 4 TDs and removed Oregon from PAC-12, PAC-12 North and BCS Bowl consideration. Good thing Oregon RB DeAnthony Thomas thinks a Rose Bowl appearance is "no big deal" because Arizona assured he wouldn't have to spend his precious time on that January 1st nonsense.
PAC-12 CHAMPIONSHIP MAY RUN THROUGH TEMPE:
Maybe this will cure Todd Graham's wanderlust. The nomad who spent one year at Rice, four at Tulsa, had another one year stint at Pitt before taking the Arizona State job saw his Sun Devils win the PAC-12 South on Saturday with a 38-33 victory over UCLA in only his second season as ASU's Head Coach. There is a little more work to be done however prior to a rematch with Stanford –a 42-28 winner over the Devils way back on September 28- for the PAC-12 crown. The Conference Championship Game is staged on the home field of the division winner with the best record and a win over arch rival Arizona on Saturday means Sun Devil Stadium will be packed on December 7th.
SEC:
87 YEARS WAS NOT LONG ENOUGH EITHER:
The last time Vandy won two straight over our beloved Volunteers in football was 1925-26. Contrary to popular belief I wasn't around then and hoped I wouldn't live long enough to see it happen again. After further review I am glad to still be alive when the ugly history repeated itself; I think.
CHIEF HAS MANZIEL'S NUMBER:
He may still be the mastermind of
"third and Chavis"
and –forgive me Wilson Pickett-
"Mustang Rally"
but John Chavis sure knows how to ruin an afternoon for Johnny Manziel. For the second straight season –and with an almost entirely new cast- Chief's defense stymied one of the most dynamic talents the league has ever seen at the QB position. In last year's Heisman season Manziel averaged 285 yards passing, threw 32 TDs and led the Aggie offense to 44.5 PPG. Against the Tigers that year he threw for 276 but no TDs and 3 interceptions in a 36-29 defeat. This season the disparity was even more glaring as he came in guiding Kevin Sumlin's attack to 45.6 ppg; tossing it around for 365 ypg; with 31 TDs and only 11 Ints. The Bayou Bengal defenders played Johnny Smearball holding A&M to 16 points and making Manziel look mortal with only 224 yards passing with 1 TD and 2 more picks. For those of you keeping score that's 1 TD and 5 interceptions in their two meetings. Word to the wise Johnny there are a lot better defenses in the NFL than this edition of the Tigers.
WHAT WE WILL LEARN IN WEEK 14:
CUT GOING TO CHARLOTTE?
I knew David Cutcliffe was a fine man, Offensive Coordinator, QB Coach and details-oriented Instructor. I've just never thought of him as a Division Champion type Head Coach. He is one win away from making me reconsider. The Duke Blue Devils need only to beat North Carolina in Chapel Hill Saturday to head to Charlotte the following weekend and face Florida State for the ACC Championship. No the Coastal isn't exactly the SEC East or West; as a matter of fact it isn't the ACC Atlantic but this is Duke FOOTBALL and you better believe anything resembling a championship season is to be applauded. The road is certainly not an easy one as the Tar Heels are at home, a 5-pt favorite, have won 5 games in a row and though Duke won a hard-fought 33-30 contest last year the Heels have won the Victory Bell all but two seasons since 1990. Regardless of what happens Saturday Coach Cut is to be commended for turning around a moribund program much like Spurrier did in his short tenure in Durham. There's another thing I never expected; mentioning Spurrier and Cutcliffe in the same breath.
IS DABO FULMERIZED?
Clemson is back running roughshod over outmanned opponents to the tune of hanging half-a-hundred on the last three schleps on their schedule (Va, Ga Tech, Citadel). But you know somewhere in the bowels of the Tiger Athletic Facilities Dabo Swinney is intermittently wringing his hands and clinching his fists because he knows people think he should change his name to Spurrier since Steve is apparently his Daddy. After winning his first meeting versus the Evil Genius Dabo's Tigers have dropped four straight by an average score of 31-13. Spurrier has begun to throw darts at his younger counterpart like these zingers:
"Most of our guys have never been to Death Valley. (LSU's stadium) is the Death Valley, isn't it? Or is there another one? There's two of them. That's right. There's two Death Valleys."
After Swinney complimented Marcus Lattimore after the horrible 2012 Tennessee game injury:
"A lot of quotes came across the country and I read one today from the head coach at our upstate school," "You know, that school that used to beat us a lot that doesn't beat us much anymore, that one. Usually when that coach up there talks about South Carolina it's a bunch of garbage and a bunch of BS usually. But I have to agree with him on what he said the other day."
Believe me Dabo we understand. There was a void for Spurrier that had to be
Philed
.
HOW REAL IS MALZAHN MAGIC?
The best new coaching hire has unquestionably emerged as the 2013 season has progressed. Gus Malzahn stepped into a position tailor-made for him somewhat by him. He was the architect of the machine that Cam Newton drove to a National Championship and that system and trophy lured many of the pieces he's using to threaten Alabama's SEC West supremacy. The 78th edition of the Iron Bowl (Bama leads 42-34-1) holds the promise of being as entertaining and meaningful as the 2010 classic Tiger comeback win on their way to the National Championship. The Tide took none-to-kindly to that winning the last two games in the series by a combined 91-14 while cruising to their two latest Crystal Balls. There is definitely some magic to what's happening on The Plains as Gus Malzahn's offense and Ellis Johnson's bend-but-don't-break defense have had the answer for every challenge played anywhere other than Tiger Stadium. The question for Auburn is can they stop Alabama from keeping the ball away from Malzahn's offense and for Bama can they force Nick Marshall to beat them throwing the football? Too bad Paul Finebaum left for the riches of ESPN because this week and next would have been classic listening regardless of the outcome.
LOST TRACTION I?
Last season Jim Mora's UCLA Bruins knocked out what little wind remained in Lane Kiffin's USC Trojans lungs with a 38-28 victory that wasn't as close as the score indicated. The Bruins went on to the PAC-12 Championship Game while Trojan fans wondered how their cross-town rival they beat 50-0 the previous year had turned the corner so fast with a first year coach. The game now not only switches venues (back to The Coliseum) but scenarios as well. The Trojans are now the hot team with a new coach trying to recapture the city's imagination. UCLA is coming off a devastating loss to Arizona State that denied them their third consecutive trip to the Championship Game. Ed Orgeron is 6-1 since taking over for the beleaguered Kiffin and apparently has player buy-in that seemingly eluded his aloof former boss. Both teams will be relegated to spectator status when the Sun Devils and Stanford play for it all the following Saturday but the City Title will be plenty big enough for each to play their hearts out this weekend. The question is can the Trojans wrestle back the City of Angels mojo as quickly as they let it go last season?
LOST TRACTION II?
It dang-sure ain't Hollyweird but the same script is seemingly playing out in Starkville Mississippi on Thanksgiving night. The Egg Bowl is back where it belongs and the Bulldogs would like a return to what they consider sanity. Their once offensive-genius Dan Mullen has apparently been losing IQ points as quickly as new-Rebel-in-town Hugh Freeze's offense was scoring them versus the Bully-Dogs last season in Oxford (41-24). The Rebels had lost three straight last season when State hit town but used Mullen's squad as a catapult to bowl eligibility, a Compass Bowl win over Pitt, a winning season and a perceived strangle-hold on the Magnolia State. This season it's State with the home field advantage and needing the game to play in the post-season. The question is do they have the wherewithal to regain some footing in the only game that really matters to so many who follow it passionately. Regardless of the outcome count me among those thrilled that this classic bloodbath is back to its rightful spot on the calendar. I guess that means ironically I'm thankful for the outright hatred that makes it so compelling.
WHAT WE MUST SEE FROM VOLS vs KENTUCKY:
COACH CONFIDENCE AND QB COMPETENCE:
I realize Josh Dobbs is a freshman and until last week apparently had no healthy backup. I know he has regressed from 240 yards passing, to 128, to 54 in his three complete game starts (Mizzou, Aub, Vandy) and his confidence is fragile. Much of that is derived from the obvious lack of trust emanating from the staff. Let the kid play because you dang sure don't have anything to lose. Get him out of that dink and dunk nonsense; roll him out where he is only concerned with half the field and let him grow and learn. What in the Sam Hill do you have to lose?
A REAL ONE GAME ATTITUDE:
Derek Dooley's second squad did the Tennessee Tank the last time the Vols visited Lexington and that was with a Bowl game within their grasp. I don't think Butch Jones' Vols have any such mutiny on their minds but it sure would be nice to see an effort that implied that "we're trying to be 1-0 this week" is more than just more empty blather. If the older Vols really believe in the direction that the current staff is leading program we will see a solid lay-it-on-the-line effort even if there is truly little to play for other than another chance to wear the Orange. That is if we decide to actually wear school colors this contest.
THAT SOMETHING HAS BEEN ACCOMPLISHED DURING THE WEEK:
Butch Jones and staff may simply have a worn-to-a-frazzle football team on their hands but the common fan sees only the Saturday performances and the final number on the scoreboard. Both have been real ugly over the last five weeks and it appears little is getting fixed Sunday through Friday. The lack of advancement during the month and especially during the two-week period leading up to the Vanderbilt debacle has been discouraging at best so it would be nice to see a game plan and performance that give the indication that the NCAA allotted practice time is being well-spent.
WHAT VOL FANS SHOULD KNOW ABOUT THE WILDCATS?
OFFENSE:
-Kentucky's Air Raid Offense is averaging 336 ypg, completing 60% of their passes and running for 4.1 ypc
-UK has only 14 turnovers this season, which is the third-fewest in the SEC and 30th nationally
-The Cats have 11 plays of 40 yards or more this season which is more than UK had in 2011 and 2012 combined (10).
-UK has converted 26-of-32 trips into the redzone this season with 17 touchdowns and nine field goals.
-Soph QB Jason Whitlow is 98-for-159 this season for 1,035 yards and five touchdowns, while third on the team in rushing with 106 carries for 454 yards and a team-high six touchdowns.
-With the suspension of leading RB Raymond Sanders True Freshman Jojo Kemp (95-460, 3 TDs) will be asked to carry the load.
-JUCO Transfer Javess Blue leads all Kentucky Receivers with 40 catches for 544 yards and 3 TDs
DEFENSE:
-Sr LB Avery Williamson continues to rank third in the SEC in tackles with 96, and he is averaging 8.7 per game.
-Jr DEs Alvin "Bud" Dupree (7) and Za'Darius Smith (5.5) find themselves in the SEC top-10 in sacks this season
-Kentucky has been opportunistic picking up fumbles this season as the Wildcats are tied for the SEC lead, and rank 11th nationally in fumbles recovered with 11.
SPECIAL TEAMS
-PK Joe Mansour is having a good year for Kentucky, sitting first in the SEC and 12th nationally in field goal percentage at 92.3%. Mansour is 12-for-13 this season with a long field goal of 45 yards.
-Soph P Landon Foster has punted 61 times for a 41.1 yard average with 12 kicks inside the opponent's 20 yard line.
-Blue handles return duties as well averaging 20.8 yards per kickoff return
OTHER FUN (or not so much) STUFF
-Kentucky snapped a 26-game losing streak to Tennessee the last time the Volunteers visited Lexington in 2011.
-Saturday's game will be Senior Night for Kentucky as it honors 16 seniors
-UK recently completed the toughest stretch of games in school history as the Wildcats faced four consecutive opponents that were ranked inside the AP top 20 starting with No. 7 Louisville, No. 19 Florida, No. 13 South Carolina and No. 1 Alabama (rankings at time game was played). UK also has played then-No. 9 Missouri.
SPORTS THANKFUL LIST:
Other than Holidays recognizing the birth and resurrection of our Lord and Savior Thanksgiving is my favorite. I think it has something to do with encompassing the only things in the world I excel at; being grateful; gorging myself and watching football. The only thing bad about the day is it is closer to the end of the football season than the beginning; unless of course you are a die-hard Vol fan to which the day symbolizes a merciful ending to another disappointing campaign. But I digress, this is supposed to be a section about what I'm thankful for in the sports world. So though the list seems to be shrinking with every passing year here goes. I'm thankful:
-I live in an area of the country where there is a true passion for College Football
-for the Vol Nation's hunger for a quality football program; hopefully it assures that the current malaise cannot endure
-one or both of the Yankees and Colts have sustained me through the worst stretch of Tennessee Football in my lifetime
-both of those franchises have leadership that demands excellence; oh how I wish my favorite college team's administration was of like-mind
-I grew up listening to John Ward
-for sports on HD TV
-MLB is about to drop the hammer on A-Rod and that he and Tim McCarver will leave my HD TV simultaneously
-Derek Jeter will be on that HD TV for at least one more year
-strangely enough that I am old enough to have attended games that Dewey Warren; Condredge Holloway; Tony Robinson; Peyton Manning; Ron Widby; Bill Justus; Ernie and Bernie; Dale Ellis and Chris Lofton played and Doug Dickey, Johnny Majors; Phillip Fulmer; Ray Mears and Bruce Pearl coached.
- I'm too old to have to endure blaring rap music at Neyland for more than a couple of years
-that there is no such thing as Smokey Pink
IN A PERFECT WORLD:
In everything give thanks; for this is God's will for you in Christ Jesus.
1 Thessalonians 5:18
HAPPY THANKSGIVING

---
---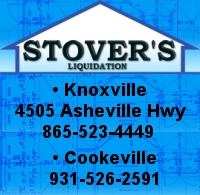 Stover's Wholesale Knoxville
4505 Asheville Hwy
Knoxville, TN 37914-3607
865.523.4449

Stover's Wholesale Cookeville
452 W Broad St
Cookeville, TN 38501-2334
931.526.2591


---
---
DOWN TO TWO REGULAR SEASON WEEKS

STILL A LOT FOR MANY TO PLAY FOR

Posted: Thursday, November 21st, 2013, 6:01 PM
SINCE WE LAST SPOKE: 11-21-13
WHAT WE LEARNED IN WEEK 12
NATION:
CLEMSON IS OFFICIALLY OVER THEIR FSU HANGOVER:
When Florida State rolled into Memorial Stadium on October 19th and robbed Clemson of everything short of a state championship and Howard's Rock with a 51-14 demolition of the Tigers I wondered how long the malaise would linger? Apparently one week. The Tigers struggled with a short-handed Maryland squad the following Saturday leading only 19-13 entering the 4th Quarter on the way to a 40-27 win. Tajh Boyd threw for 304 yards but only 1 touchdown with an interception versus the Terrapins. In his next two games at Virginia and at home versus Georgia Tech he threw for a combined 717 yards with 7 TDs and only two picks. Clemson is back doing some thrashing of their own winning those two games by a combined score of 114-41. Admittedly the ACC is not loaded with national powers -illustrated by the fact Duke is on the verge of a Coastal Division Championship- but at least Clemson is back looking like a Top-10 caliber team. They're good, but as always seems to be the case just not good enough.
SEC:
EXPECTED OUTCOMES TAKE UNEXPECTED TURNS:
The results of last weekend's SEC contests were as expected; how they played out were anything but. Alabama and South Carolina expected to bowl-over outmanned Mississippi State and Florida (outmanned sounds really strange next to "Florida" doesn't it?) both struggled deep into the 2nd half and Auburn needed divine intervention to win. Alabama once again seemed to suffer a post-LSU hangover as they did last season when Texas A&M put the only blemish on an otherwise perfect season. The Tide had their lowest scoring output of the season (20 pts) and turned the ball over an uncharacteristic four times including two interceptions thrown by the usually spotless A.J McCarron. Spurrier's Cocks –as has been their pattern in 2013- slept-walked through a half (1st half vs UCF, Tenn, Mizzou & Fla; 2nd half vs UNC, Ga, Vandy & Ky) but awakened just in time to secure a much-needed win that may have paved the way to Atlanta to face the winner of next week's Super Iron Bowl. Most thought Nick Marshall and the Tiger offense would further decimate the beleaguered Todd Grantham's Dawg "D". Instead the Tigers were outscored 24-10 in the 4th quarter prior to "Malzahn's Miracle" with only seconds remaining in the contest providing the winning margin. Most coaches will tell you that it is difficult to play at a fever pitch for more than a third of their schedule so I guess what we saw Saturday was to be expected. Then again maybe both South Carolina and Alabama should be excused; they obviously were looking ahead to this week's classic matchups with Coastal Carolina and UTC.
WHAT WE WILL LEARN IN WEEK 13:
SEC BRONZE MEDALIST (APOLOGIES OLE MISS)
The lines of demarcation have been clearly drawn in the SEC West. Alabama and Auburn will play in an epic Iron Bowl the likes of which haven't been seen since…well… 2010 when Cam Newton kept Auburn's National Championship hopes alive while killing Alabama's spirit and inadvertently two trees miles away. The winner of the game on The Plains the Saturday after Thanksgiving will take the gold with the loser receiving the silver. Ole Miss fans will not appreciate me dismissing them from the next category since they have already beaten LSU and lost by only 3 to Texas A&M but Blogger's Prerogative allows me to do so. The Aggies will visit Baton Rouge for the first time as a conference opponent Saturday afternoon in what equates to the SEC-West Bronze Medal Game. The Tigers have a longer relationship with A&M than most of their SEC brethren having played the Aggies 50 times prior to last season's first as conference mates. The Tigers have a 28-20-3 advantage all-time and stand 1-0 in SEC meetings with last season's 24-19 win in College Station. Too bad the game is slated for 3:30; Johnny Manziel and his current teammates should get a load of that whacked-out joint after nightfall (A&M's last visit was in 1994). On second thought that would probably be right down the tempestuous Manziel's alley. Oh I almost forgot there is another level in the SEC West as well; Mississippi State and Arkansas will decide just how low that is this Saturday in Fayetteville.
INDEPENDENT CHAMPIONSHIP OF THE WORLD:
As it turns out Notre Dame may have a title to play for this year after all. Looks like there will actually be two Independence Bowls this season; well one Independence and one
Independents
. The two finest non-conference-affiliated teams in America will square off in South Bend on Saturday and all indications are it will be a coin-toss affair. The pros in the desert tabbed Notre Dame as a 1-point favorite which the public quickly flipped to BYU-1 with early action on the Cougars. When BYU decided to go Independent one of the first things they did was sign a 6-year contract to play the Irish;
Mormons vs the Catholics
was one headline I saw promoting the series. The Irish recent agreement to play 6 ACC opponents in future seasons could threaten to alter the contract but we'll enjoy it while it lasts. The teams come in with identical 7-3 records and comparable styles of play as BYU scores 33 and allows 21 ppg while the Irish score 28 and allow 23. Notre Dame leads the all-time series 5-2 including last year's 17-14 win also played in South Bend
PAC-12 LEADER IN THE CLUBHOUSE:
With Oregon back in the driver's seat in a PAC-12 North Division race that will probably have to wait for the outcome of the Civil War (Fri Nov 29) to be decided the South Division takes center stage when current leader Arizona State (6-1; 8-2) travels to LA-LA land to take on UCLA. The Sun Devils have been in control of the Division since dismantling USC -and simultaneously dismissing Lane Kiffin- on September 28 while the Bruins have been in chase mode since losing back-to-back games to North Division bullies Oregon and Stanford on the final two Saturdays of October. With only a home game remaining against in-state rival Arizona the Sun Devils could absorb a loss and recover by beating the Wildcats and hoping Ed Orgeron's USC Trojans can rock UCLA's world on November 30th. If that scenario unfolds the Bruins would probably be tempted to point to the PAC-12 office for their demise as the schedulers required them to play both Oregon and Stanford from the other side while the Sun Devils played just Stanford which handed them their only setback in conference play.
BIG-12 LEADER IN THE CLUBHOUSE:
With Mack Brown's Big-12 Title hopes severely damaged after the Oklahoma State Cowboys drove his Longhorns to the door of the slaughterhouse the league's late-season elimination tournament continues with Baylor's visit to Stillwater on Saturday. Baylor (6-0; 9-0) leads the world in scoring at 61.2 ppg and hasn't faced anyone that can remotely slow them down but the Cowboys who surrender only 19 ppg are more capable than any of the Bear's opponents to-date. The perception of Baylor is that they throw it all-over-the-lot –and they do (384.4 ypg) - but amazingly they run it for over 300 ypg as well. The Pokes do have the ability to score points in bunches (40.4 ppg) but may not be balanced enough offensively (pass-258.2 ypg; Rush-171 ypg) to sustain long drives which would relegate the Bears offense to spectator status. Want another surprising Bear statistical tidbit? They are also 7th in the Nation in scoring defense allowing only 17.4 ppg.
WHAT WE MUST SEE FROM VOLS vs VANDY:
BE THE BEST OF THE WORST:
Vandy is dead last in the SEC in rushing averaging only 137.4 yards/game. Unfortunately the Vols have the worst run defense in the league allowing opponents to rush for 225.9 yards. If the Commodores run the ball effectively the Vols have little or no chance to win so it is imperative that Tennessee come out on top in this phase of the game. Call it the battle of "stenches in the trenches".
BE THE BEST OF THE WORST II:
Vandy doesn't exactly build an impenetrable wall in front of whomever they have playing QB. They have surrendered 31 sacks in only 10 games this season and rank last in sacks allowed. The Vols don't exactly make anyone uncomfortable in the pocket with only 13 sacks registered in 10 contests which is also last in the SEC. So get to Austyn Carta-Samuels or Patton Robinette and get them on the ground; preferably with the ball in their hand or better yet with it lying on the turf.
MARGINALIZE THE MARGIN:
Vandy wins football games by taking the ball away and rarely giving it back. They have recovered 11 fumbles (best in the SEC) and have lost only two of their own all season. They may not run it well but the play rarely if ever ends with the other team possessing the ball. The Vols need to assure that the tackle is secured prior to "starting the lawnmower" as Butch Jones refers to stripping the ball. Fumbles recovered account for all of Vandy's 2nd best in the SEC +9 turnover margin which brings us to:
OSKIE; OSKIE; OSKIE:
Vandy will throw it up for grabs surrendering 12 interceptions second only to
gulp
the Vols 13. With the worst rushing attack in the league Vandy will have to throw the ball to sustain drives and the Vols –as they have against challenged offenses with 13- need to catch their share of those aerials.
MAKE VANDY PLAY BEHIND THE CHAINS:
Only Kentucky (30.9) and
gulp again
Tennessee (34.8) convert third downs at a lower rate than Vandy (36.1). Put Vandy in third and long early and often and they may just throw a couple of those picks I was begging for above.
WHAT VOL FANS SHOULD KNOW ABOUT THE COMMODORES?
OFFENSE:
-Vanderbilt leads the SEC in red-zone success scoring on 39 of 44 red-zone possessions (89%) with 31 TDs
-Wyoming transfer QB Austyn Carta-Samuels is averaging 232.0 passing yards and 241.9 yards of total offense in seven starts.
-RB Jerron Seymour is a Red Zone weapon with 12 rushing TDs on the season.
-WR Jordan Matthews needs just four catches to eclipse the SEC mark of 236 career receptions set by former Commodore Earl Bennett (2005-07).
DEFENSE:
-Vandy's defense has forced 16 takeaways in the last four games – 9 picks and 7 fumble recoveries.
-Sr S Kenny Ladler leads the SEC in forced fumbles (6), shares the league lead in interceptions (8) and ranks among the leaders in tackles (55).
SPECIAL TEAMS
-Sr PK Carey Spear is 8-of-10 on FGs this year and has kicked four of over 50 yards in his career
-R-Soph P Taylor Hudson is averaging 43.7 yards and has a solid net punt average of 38.7 yards. He has had punts of 50 yards or more in 7 of 10 games
OTHER FUN (or not so much) STUFF
-The 'Dores sport a 13-4 record in their last 17 games and a 15-6 mark in their last 21 games.
-Vanderbilt enters the Tennessee game seeking its eighth consecutive win in the month of November
IN A PERFECT WORLD:
The Vols would never enter the Vanderbilt game needing wins to become bowl eligible.

---
---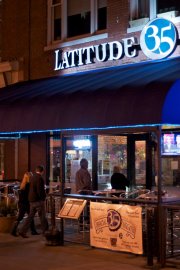 ---
---