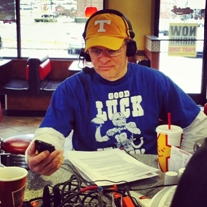 SINCE WE LAST SPOKE: 7-2-15
A-WORD for A-ROD:
I AM NOT an A-Rod admirer. As a Yankee fan I quickly tired of his antics; distractive personal life; disingenuous nature; steroid use and cover-up and his big-moment ineptitude. I wished at the time and still wish today that the Steinbrenner stooges would have seen the clear writing on the wall that all involved would have profited by letting him walk when he initially opted out of the last five years of his fruitless, original 10 year 210 million dollar contract five years ago.
That being said I am impressed with both the season he has logged to-date and the way he has handled his reinstatement after a year in exile. It may be another of his canards but he even appears to be a more genuine, appreciative player and a more involved, concerned teammate. For one of the very few times in his Yankee career I consider him a "pleasant" surprise.
This is just one Joe-Fan's opinion but I believe it all stems from being deprived of something he loves and more importantly no longer attempting to be something he could never be; namely Derek Jeter. He wanted so bad to be as productive and loved as The Captain and the inability to come close to achieving either drove his inherent madness to a dangerous, self-destructive level. A-Rod hasn't and will never possess Jeter's charisma, confidence, leadership ability or flair for the dramatic that made him such a great player in the biggest moments. If only Rodriguez could have accepted a co-star role years ago he could have saved himself a great deal of embarrassment and MLB, the Yankees and their fans innumerable headaches.
ROYAL PAINS IN THE @$$:
So now you're telling me the Kansas City Royals have five players worthy of starting in the All Star Game? Currently C Salvador Perez, 2B Omar Infante, SS Alcides Escobar, OFs Lorenzo Cain and Alex Gordon are all leading vote getters. At one time 7 of 8 position players and the leading vote getter at DH were all Royals. Fortunately Miguel Cabrera overtook
superstar
Eric-freakin-Hosmer at 1B while Josh Donaldson and Nelson Cruz did the same to Mike Moustakas and Kendrys Morales at 3B and DH respectively.
Know how many of the remaining five are deserving of starting? How about ZERO. The Royals have a fine young team but their fans should be ashamed of this voting atrocity that old time Chicagoans are envious of. I am an American League sheep but there is a part of me that would get great satisfaction out of seeing this cost the AL home field advantage in the World Series and the Royals lose Game Seven in the NL Champ's Stadium.
FREEDOM FROM THE FAN FUNK:
On the Friday edition of
The Tony Basilio Show
we (more on we in a moment) will talk about the funk that Tennessee Football fans have been in seemingly since upstart LSU and their then SEC neophyte coach Nick Saban destroyed the Vols championship hopes in the Georgia Dome in 2001. I know the Vols were surprisingly good in 2004 led by Freshmen QBs, destroyed Cal and had a bounce-back season in 2006, saw a resurgent Eric Ainge lead to an unlikely SECCG appearance in 2007, enjoyed brief renewed enthusiasm in Lane Kiffin's only season at the helm in 2009 and won a bowl game for the first time in seven years last season. The truth is however that those are blips on the radar of a 14 year quest to emerge from our trek through the wilderness of post-90s Tennessee Football.
Therefore in honor of Independence Day we (wait for it) would like to know what the 2015 edition of Tennessee Football would have to do to "free" you from your personal funk? Is it a certain won-loss record? Is it a victory over a certain opponent? Is it a visible sign of equality with current conference powers? Heck is it a Division title or conference championship? There is no wrong answer when the question is what will it take to make YOU feel like the program is back?
My answer? I go back to an entry in my blog of January 22nd of this year:
DEFEND OUR TURF: Neyland Stadium -once a feared venue for any and every opponent- has seen far too many celebrations by someone other than the home team in recent years. The Vols have lost three home games in seven of the last ten seasons with 2007 being the only year in that timeframe with only one home loss (2 losses in 2006 & 2009). Not surprisingly that was the last time the Vols made an SEC Championship Game appearance. In order for the Vols to have the season we all hope for they must end the five-year streak of suffering three home losses. With both juggernaut Alabama and the invincible –for us- Florida Gators on the road this year, the success of the season will depend on how the Vols fare in the four games in Neyland versus Oklahoma (Sept 12), Arkansas (Oct 3), Georgia (Oct 10) and South Carolina (Nov 7). For my satisfaction –and sanity- Tennessee must win two of the three SEC games mentioned above and a win over the Sooners would be gravy.
OVERBLOWN OPTIMISM?
_Do you get the feeling as I do that the hype for Tennessee's upcoming football season is ahead of the program's actual growth? Please don't take this the wrong way as I am not currently hosing down blankets in an attempt to drown enthusiasm for the 2015 Vol Football season. I too feel deep in my orange heart that the program is headed in the right direction. I hesitate to go all in however due to the memory that the last time I felt that way was during Lane Kiffin's only season as Tennessee's Head Coach and we all now know how inaccurate that premonition proved to be.
My nagging concern is the program being labeled 'hot" while still several logs short of a bonfire. I'm worried that the perception created by a stand-alone bowl slot victory versus a solid yet plodding Iowa team has Vol fans and national pundits alike overly-giddy about Tennessee's current standing among the Nation's premier squads. My natural inclination is to dismiss any team that has enjoyed limited success for a number of years that national writers are suddenly jockeying. Unfortunately –for skeptics such as I- this season the Vols are that team. Top-25 projections are fine; a reasonable to expect 8-4 season will fulfill that forecast. Thoughts of double-digit wins, SEC Championship and even dark-horse playoff spot contention however are at least one season premature.
I'm a believer in the direction of the program. I just hope expectations aren't accelerated to the point that we miss the first curve in the road and total the vehicle so early in the voyage.
SITTING THIS ONE OUT:
With apologies to the countless young ladies who have represented the University of Tennessee in a classy and successful manner the Save the Lady Vols movement has left me unmoved. My wife is a former college basketball standout and I am a lifelong supporter of equal opportunity for females in any walk of life but the staunch separatism preached and practiced by the militant portion of the Lady Vol militia has left me with a bitter taste in my mouth and a cold cavern in my heart. While conceding the rebranding was a war that didn't need to be waged and understanding that the buffoon brigade of DiPietro, Cheek and Hart leave the UT Athletic Program leaderless, I find no empathy in my heart for the bloc mentioned above. After years of hearing the radical faction celebrate every men's program setback and indiscretion with the same joy as a Lady Vol victory while gleefully accepting a monetary windfall provided by the hands of the very programs they derided they get no sympathy from me. My heart does hurt for the female athletes who gave so much to make the university and our fans proud. For those in their fan base and administration that displayed nothing but bitterness and a sense of entitlement however I say you got EXACTLY what you deserved.
NOT A NIKE ALTERNATE ADVOCATE BUT..:
The switch to Nike and the discussion about tradition it has naturally triggered requires this blog disclaimer
"an occasional use of an alternate uniform will not be hazardous to your tradition"
. I am an admitted college football romantic and traditionalist but I do not mind if once a year the Vols take the field in more modern, "swaggy" attire if that's what the players and staff want to do. Just give old fuddy-duddies such as myself the traditional orange and white the vast majority of the time and all will be well. It's not what I like, prefer or relate the most to but an ever-so-often new look pleasing to the kids certainly won't hurt the program. As a matter of fact it will probably be a positive in the long run in these modern "look at me" times in which we live.
WHO'S WE?
I am honored and excited that both Geoff Brock and The Mayor of South Knoxville Phil Cooper have agreed to join me on Tony's show Friday. I can't think of a better way to kickoff the 4th of July weekend than to spend it with my great friends and former Calhoun's Saturday Conversation compadres and the listeners and callers of The Tony Basilio Show. We hope you're as excited about it as we are.
IN A PERFECT WORLD:
We and all others who believe in freedom as deeply as we do, would rather die on our feet than live on our knees.
Franklin D. Roosevelt
I HOPE YOU AND ALL YOU CARE FOR HAVE A BLESSED AND SAFE 4TH OF JULY