The Tony Basilio Show

Heard on

99.7 FM and 1040 AM

WJBE

Weekdays in the Midday

From 11a-1p


Call In To The Show!

865-200-5402

Tee Mail Is Back!

865-544-VOLS(8657)

Click Here To Get the Droid App!

Click Here To Get the iTunes App!

@JonDRob's High School Football Picks of the Week (Championships)

12/5-12/7 (BlueCross Bowl Edition)

Posted: Thursday, December 5th, 2013, 6:43 AM
If you're having trouble viewing this on your phone or tablet,
click here for our mobile site
.
Last Week 5-1 (83%):
Well, we are finally here. The week of the BlueCross Bowl has arrived. Last week there were just a couple of surprises that stuck out to ole JonDRob. (Thatís right, Iím talking in the 3rd person this week.) Alcoa looked absolutely unstoppable against Upperman. It was the second time this season I left a game at halftime (which I have never done in my life before 2013). The first time was Carter-Fulton and now Upperman-Alcoa. Itís not too often you see teams score 60+ in a half and even less often you see it twice in one season. Really, who saw that big of a blowout coming? Lucky for me Maryville was just down the road and I made it in time to catch most of a close second half which Maryville put away late. Speaking of blowouts! How about West? Nice win for the Rebels finally making it over the Semifinals hump. Then there was Catholic-Fulton. Once again Catholic kept it close and nearly had a shot at the end but could not get the onside kick with under a minute remaining. So after the semifinal round there stands five area teams left to play for a state title, and four of those teams should be favored to win. West will be the only underdog to undefeated Henry County. Let's put this into perspective. Maryville has beaten three of the five area teams that made it to Cookeville: Webb, Alcoa, and West. These teams have lost a combined four games! Three of the four games were to Maryville, if you aren't getting it. Are you kidding me? So, if you take away the Maryville losses, four teams from this area would be undefeated going into their Championship games. That's nuts, people. What a brutal schedule for Maryville, not that anybody talks about that...
Four of the teams left playing are no surprises, as all have won multiple state titles and are no strangers to the BlueCross Bowl, but West will be making their first trip. So get ready folks. Itís time for the BlueCross Bowl picks...
Overall Record 327 - 67 (82%)

The BlueCross Bowl Championship Games

Thursday, Dec 5, 2013

DII A

Knoxville Webb (11-2)
St. Georgeís (10-3)
Webb is in familiar territory as they will be going after four BlueCross Bowl championships in the last five years. These two teams last met in the 2010 Championship Game which in ended in a lopsided 42-7 victory for Webb. St. Georgeís is coming off a win over DCA after scoring a touchdown late in the fourth quarter to get the upset and make it back to the BlueCross Bowl. Todd Kelly Jr. and the Webb offense won't have too many problems moving the ball against a defense that is giving up over 20 points per game. A lot of folks are saying the victory over ECS was the default title game and are looking over St. George's. I am in the same boat and don't see much of a match up. Look for the Spartans to take control early and be on their way to back to back State titles and another Golden Football...
Knox Webb 38
St. Georgeís 6


DII AA

Memphis University School (11-2)
Ensworth (11-1)
Itís just another rematch... Ensworth ran all over MUS in last yearís title game but things might be a little different this year. Ensworth has dominated DII AA in football and basketball every year. They win, and they win big. They just recruit better than everyone else, right? Well they are going for their fourth straight title, and they have been close to unstoppable in that run. Their one loss on the year came to Brentwood Academy--whom they beat in the semifinals--and they have only lost four games the past four years. But this year we have a little controversy. After a late personal foul penalty Coach Bowers and an assistant coach were ejected for cursing following their semifinal match against Brentwood Academy. The TSSAA had suspended the coaches for the title game but have since overturned the suspensions. So will this be a distraction for Ensworth? Not sure, but MUS has a solid defense and should keep things closer than they did in last yearís 31-14 blowout.
MUS 17
Ensworth 22

Friday, Dec 6, 2012

1A

Union City (12-1)
South Pittsburg (12-1)
South Pittsburg was lucky to come out of Coalfield alive after last weekís craziness. Multiple players ejected and punches thrown. Coalfield couldn't stop the run so they thought, "Why not throw some hay makers?" Mr. Football running back Jajuan Lankford for South Pittsburg has been difficult to stop all season and Union City might have a long night if they cannot stop the run. Union City's only loss came in their first game, and they have won 12 straight to get a title shot. These teams met in the 2009 BlueCross Bowl and it was Union City that took home the trophy after a close 31-29 game. There is no doubt that the 1A game is almost always entertaining, and this year shouldn't be any different. Both teams can put up points. Union City is averaging 38 points per game while South Pitt is averaging 42. Look for a shoot out. Last to have the ball wins, and letís hope the weather doesn't slow them down...
Union City 35
South Pittsburg 42

3A

CPA (14-0)
Alcoa (13-1)
CPA thinks they have the team to break Class AA district 4's strong hold on the Golden Football. This will make the tenth straight year a team has made it to the BlueCross Bowl from this district, and they have won nine in a row. After Alcoa ran off seven straight, CAK won back to back championships. CPA fans will talk about how Alcoa has only played one quality opponent, and they got blown out. Well, everybody lost to Maryville; remember what I just wrote (they have beaten three teams who made it to Cookeville). CPA will try to say the East is weak this year, and it's their turn to take the title back and this is just the team to pull it off. Well, they only have Mr. Football in AA, lineman Paul Adams (a Missouri commit) and WR Thomas Richard (another Missouri commit). So yeah they have a pretty good shot. But with the rain on its way Alcoa should have an advantage with the run game behind RB Jacquez Tyson. CPA runs a good, balanced offense, but by the time the game starts on Friday, there might be a whole lot of rain, making it hard to throw the ball. Because of the rain, I foresee a low scoring game...
CPA 10
Alcoa 28
5A

Henry County (14-0)
Knoxville West (13-1)
Henry County will be making its second appearance at the BlueCross Bowl. They beat Powell in 2011 to get their first state title and are hoping for another victory over a Knoxville team Friday night. On the other hand, Knox West is making their first appearance at the BlueCross Bowl in school history after losing in the semifinals three of the last four years. West finally got over the semifinal hurdle in a blowout win over Cleveland last week and are hoping to jump right into a state title. West has been solid all year but 5A teams from Knoxville never fare well at the BlueCross Bowl (if they even make it there). Henry County has a high-powered offense thatís putting up 37 points per game while only giving up 17 points on defense. They can take the ball away as well, as they caused three fumbles in a blowout win of their own over Northeast 43-13 last week. That sounds great until you see that the West offense has been putting up points of its own, scoring the 10th most points per game in the state with a 42.8 average and only giving up 16 points per game on defense. Henry County and West match up pretty well on paper, and once again weather should play a factor in the score on Friday night. I was thinking West had the best chance to lose out of all the area teams, but my gut is telling me to pick West...nah...
Henry County 21
Knoxville West 20

Saturday Dec 7, 2013

2A

Adamsville (11-2)
Trousdale County (13-0)
I'll be honest; it would have been nice to see Grace in Cookeville this weekend. Then I would have a good reason to get there early to watch the 2A game, but Trousdale County took of business last week. Trousdale County made it look easy against top-ranked Grace getting any early 14-0 lead but ended up needing a stop on 4th down on their own 7 to pull out the 34-27 win. Kenyan Harper for Trousdale rushed for 216 yards and four touchdowns in the win. He keeps doing what he has done all year by putting his team on his back and being Mr. Do-it-all. Adamsville has a playmaker of its own in Zak Neary who ran for five touchdowns in their semifinal win over Trinity Christian. Adamsville is making back to back trips to Cookeville this week and hoping to get a win after a lopsided 44-7 loss to Friendship Christian last year. With the weather hopefully improving by Saturday, both running attacks should have no problem moving the ball. Well, Adamsville still might have problems rain or shine...
Adamsville 6
Trousdale County 42

4A

Giles County (12-2)
Fulton (14-0)
Giles County is back to the BlueCross Bowl after a five-year absence. Their last trip was in 2009 when they beat Greeneville and won the whole enchilada. After a close win against Trezevant they get a rematch with Fulton, who crushed them in the semifinals last year. Not too many people thought Giles would make it this far, and we all have been talking about how Fulton is unstoppable all year long. That means the pressure is all on Fulton. But Fulton has been playing with a target on its back all year. I'm still unsure of Rollins-Davis status. Look to Twitter (
@JonDRob
) for the latest info. as I check with @prepxtra and @FultonFootball to see what his status is. If he is playing, that makes a huge difference. Giles County has been playing its best football the last three weeks, while Fulton has been playing its worst. No doubt a lot of that has to do with trying to fill the gap left by Mr. Football Rollins-Davis, but Hawkins has been filling in pretty well. Speaking of playmakers, Giles County has a wideout of their own in Kenton Barker who has put up good numbers, grabbing 47 catches for 1,061 yards and 11 TDs. Giles County will be hoping their passing attack will keep them in the game because you are not going to be able to slow down Fulton with or without Davis. I still like Fulton to get the game but look for a battle till the end
Giles County 32
Fulton 41

6A
Hendersonville (11-3)
Maryville (14-0)
Maryville is surely thinking about what happened last year and making sure they don't leave Cookeville with that same feeling. But maybe they haven't even thought about it. Heck, I know I sure would (insert Harry Caray voice). Hendersonville almost gave up a 42-14 lead over White Station last week. The comeback was due to some sloppy play, but all that matters is they won. But Sloppy teams don't fare well against Maryville, who turns your mistakes into blowout wins over and over again. Hendersonville will have to play mistake-free football to get a win Saturday night. Hendersonville has gone through some tough teams in Station Camp, Independence, and White Station to make to the BlueCross Bowl, but there is no doubt they haven't played the juggernaut that is Maryville. Cookeville is basically a home game for the Rebels, who have been here every year since they moved the BlueCross Bowl to Tennessee Tech. I'm not seeing how Hendersonville gets a win over George and the boys.
Hendersonville 13
Maryville 31
And, as always, you can
follow us on Twitter @JonDRob
and
@LittleOsBlog
.

---
---


Calhoun's Atop Bearden Hill
6515 Kingston Pike
Knoxville, TN
865.673.3377

Calhoun's on the River
400 Neyland Drive
Knoxville, TN
865.673.3355

Calhoun's at Pellissippi Parkway
10020 Kingston Pike
Knoxville, TN
865.673.3444


---
---
Tennessee @ Kentucky Game Preview

(7:00p, ESPNU)

Posted: Saturday, November 30th, 2013, 3:49 PM
If you're having trouble viewing this on your phone or tablet,
click here for our mobile site
.
There is absolutely no excuse for losing that Vanderbilt game last week with the way the entire situation shook out. We had a bye week to prepare; they didn't. We won the turnover battle (4-to-2, if you remove a COMPLETELY ridiculous and equally inexcusable fake punt pass by Michael Palardy ON 4TH-AND-FREAKING-19!!). We had fewer penalties for fewer yards. We had more first downs and the same conversion rate on 3rd down. We doubled their rushing yards. All you had to do--ALL YOU HAD TO DO--was score 15 points. FIFTEEN POINTS!!! Poor game planning (at least on offense, if not on both sides of the ball), poor play calling (on both sides of the ball), poor game management, poor execution, and, yes, even poor officiating. That spot was bad--it should have been a first down from the get-go--the overturn of the call was bad--which I'm pretty sure was a make-good call--and there was plenty of bad before that play by the zebras. Just a terrible game by all parties involved--except for you, the UT fans (kudos to you for coming out 90,000+ strong in freezing temperatures for a night game or watching that pile of slop on TV)--and a terrible game to watch.
Now we're out of a bowl game and on the brink YET AGAIN of having the first 8-loss season IN SCHOOL HISTORY (i.e., WELL OVER 100 YEARS OF FOOTBALL).
Luckily, we're playing one of the other 3 or 4 worst teams in the conference.
And Kentucky is going into the game with starting QB Jalen Whitlow--the more mobile of their QB duo...you know, the type the Vols REALLY struggle to defend--dinged up with neck and non-throwing shoulder injuries. Whitlow is averaging over 41 rushing yards per game, but, if you take out the 4 games Whitlow barely played in due to injuries, etc., that number jumps to nearly 65 yds/gm. That's not good news for the Vols, unless of course he's unable to go.
But Kentucky still has 4 OTHER players averaging over 4 yards per carry with at least 12 carries, 3 of whom have at least 25 carries. Make that 4 if you add in Whitlow. Another one of those players is Knoxville native and Powell alumnus Dyshawn Mobley, who's coming off a 10-carry, 92-yard performance against Georgia AFTER Whitlow had already been knocked out of the game and the Dawgs were keyed in to the run game.
But, if Whitlow is able to go today, you should know he isn't prone to throwing picks. In fact, of his 5 INTs on the year, 4 came two weeks ago against Vandy, and the only other one came in the 3rd game of the year against Louisville. Sure, he doesn't do much damage to the opponent's defense through the air, but he doesn't damage his own team either.
Too bad we can't say the same for our QB.
Speaking of...
Expect QB Joshua Dobbs to throw for 182 yards and a TD to go with 1 rushing TD and 43 yards.
Expect RB Rajion Neal--who is still the 2nd best running back on the roster, despite what Coach Butch Jones and company would have us believe (WE HAVE EYES, COACH)--to add 112 yards and a TD on 27 carries, taking him over the ever-important 1,000-yard mark on the year. Expect our best RB (and well-documented Little O favorite--just check out my Twitter pic/avatar if you don't believe me) Marlin Lane to add 46 yards on 9 carries. And don't be surprised to see WR Pig Howard get somewhere between 2 and 6 carries to add 24 yards or so on the ground.
Also, expect Howard to add 82 yards receiving on 6 catches while trying to fill the void left by the ailing Marquez North. Expect WR Jason Croom to add 45 yards on 5 catches and his 2nd career TD. Expect Neal and Lane to contribute 38 yards to the passing game as well.
Expect Michael Palardy to continue to taint his MVP-caliber season with another rough day punting, kicking, and kicking off due to nagging back spasms and various other minor injuries. (Which, if they prevent him from performing well, should, I believe, also prevent him from playing. But I'm not a coach, so what do I know?) Look for MVPalardy to go 0-for-1 on FG attempts with no touchbacks on kickoffs and a sub-41-yard punting average.
Expect the Vol defense, who has a knack for coming up with turnovers, to recover another 2 fumbles today, both stopping promising scoring drives for the WildKitties.
And expect a final score of...
Tennessee 21, Kentucky 13
I'm not looking for a pretty game up in chilly Lexington tonight. But I do expect our beloved Vols to muster up the pride necessary to prevent an infamous 8-loss season. C'mon, seniors! If you can't go out on a high note, at least don't go out on an all-time low!
GO VOLS!!!!!!!!!
And, as always, you can
follow us on Twitter @LittleOsBlog
.

---
---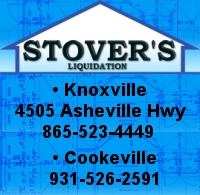 Stover's Wholesale Knoxville
4505 Asheville Hwy
Knoxville, TN 37914-3607
865.523.4449

Stover's Wholesale Cookeville
452 W Broad St
Cookeville, TN 38501-2334
931.526.2591


---
---
SEC Week 14 Predictions (11/30)

The Iron Bowl Edition (a.k.a. Version 3.0)

Posted: Saturday, November 30th, 2013, 12:39 PM
If you're having trouble viewing this on your phone or tablet,
click here for our mobile site
.
Ladies and gentleman, the long-awaited clash of the titans has arrived: The 2013 Iron Bowl. A game unrivaled in hype since the 2010 Iron Bowl. And, if you're a UT fan with a memory that goes back before 1992, then you grew up with a healthy disdain for both of these teams. So, there's that.
ON TO THE GAMES!!!
Georgia Tech @ Georgia (3:30p, ABC)
Poor Aaron Murray. As much as I've hated what he did to my Vols over the last 4 years, I hate to see that guy finish his college career on crutches even more, missing out on Senior Day, a bowl game, and lowering his draft stock. As far as the game goes, I think Hutson Mason looked pretty good last week filling in for Murray against Kentucky, so I think the Dawgs will be fine, especially if they rally to win one for Murray. Plus, they still have RB Todd Gurley et al. But I do expect a close one.
Georgia Tech 35, Georgia 38
Alabama @ Auburn (3:30p, CBS)
The big one. On The Plains. For the West. On CBS. (Who you know is THRILL...DUH.) This one could be really good. or Alabama could blow them out. Either way. But I'm guessing a close one. Expect Auburn's rushing offense to find fewer holes than usual, but expect both defenses to come to play. I still think Bama gets them in the end, as I doubt Saban will miss a trick or a chance to get his team up for this game.
Alabama 20, Auburn 17
Clemson @ South Carolina (7p, ESPN2)
The Ol' Ball Coach hosts Dabo in the Battle for the Palmetto State, the good ol' State of South Cackalacky. Aside from the UT game (which you well remember), South Carolina has lost only to pre-injury Georgia. Clemson actually beat that same (nearly) full-strength Georgia team in a great game to open the season. Of course, as you also know, that got absolutely drubbed by Florida State. This should be another really good game, possibly the third in a row of the SEC on Rivalry Saturday. As much as I hate to, I think I'll have to take the Tigers on the road, but, if you know South Carolina, then you know it should be a close one.
Clemson 45, South Carolina 42
Texas A&M @ Missouri (7:45p, ESPN)
Yet ANOTHER potentially really interesting game, which would make 7 in the SEC for Week 14 (if you count the 2 earlier this week and the Tennessee-Kentucky game...maybe even all 9 games if Florida-FSU and Wake-Vandy prove more exciting than they seem on paper). Johnny Football vs. James Franklin. Can Johnny lead A&M into (the other) Columbia and knock Mizzou out of (and South Carolina into) the SEC Championship Game? I think so.
Texas A&M 34, Missouri 31
And, as always, you can
follow us on Twitter @LittleOsBlog
.

---
---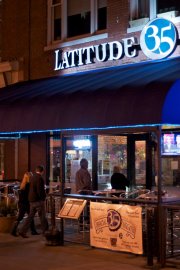 ---
---