The State of Tennessee Football and How We Got Here

Posted: Friday, December 7th, 2012, 9:51 PM
I have let this news set in for over 24 hours now and my nausea has finally lifted to the point that I am able to write this. First, let me say that Butch Jones is a good coach. He will potentially be a very good coach with the right staff around him. There is a bigger issue at hand, however, and the following is my attempt to put it into words. I have a lot to say and it comes from the heart so bear with me.

A lot of you want to look at Butch's record and find hope, and there is hope to find. He is the most proven football coach we have hired since Johnny Majors. The real question is where will he stack up in the SEC? Can he compete with Spurrier, Richt, Muschamp, Franklin, Pinkel, Saban, Bielema, Malzan, Mullen, Freeze, Sumlin, and Miles? That is a long list of really good coaches. Where does he stack up?

Maybe the biggest problem to come out of all of this is the gigantic blow to the perception of Tennessee as a premier job. All of the people who have told us for years that Tennessee was a second rate job now have something concrete to back it up. The truth is that it didn't have to be that way. Tennessee football was suicide bombed by a fanatical Alabama graduate today. Dave Hart has 100% turned Tennessee into a second rate job in the eyes of the nation.

How did he do that? Well after all of the Gruden hype and the boosters trying to work things out behind the scenes, this idiot comes in and blows it all up by not wanting to pay his assistants. The rumors get so out of hand that Gruden's agent comes out and tells Tennessee fans that they are basically living in a fantasy world. The perception of Tennessee drops dramatically.

Then they leak out a list of names of people who weren't likely to ever leave and if they were at all interested, all they had to do is meet Jimmy Cheek to have second thoughts.

Jimbo Fisher- Why the hell would he leave Florida State where he has it rolling to work for an idiot and have to rebuild? He didn't even meet with UT.

Mike Gundy- Jimmy Sexton worked his magic and Hart was too stupid to realize it, or he knew it would further embarass Tennessee.

Larry Fedora- For every douche bag like Lane Kiffin or Todd Graham, there are 10 or 15 Larry Fedora's who wouldn't bolt from a place after 1 year. Good for Fedora.

Jim Mora Jr.- See above.

Charlie Strong- Hart puts the full court press on Charlie Strong, knowing full well that Jurich would match anything he would offer. With Strong not having an agent and having a day to think it over and get talked out of it, again, UT gets embarassed. Even to the point of #turneddownTennessee trending world wide on Twitter.

By this point, Tennessee's perception as a destination job is all but shattered. Especially in the wake of Arkansas and Auburn making solid hires.

Mission accomplished by Hart. Now all he has to do is push the button and carry out the bombing by hiring Butch Jones. As this is about to happen, word gets out that Bo Pelini had reached out to Tennessee and was interested. I believe Pelini really wanted the job and we could have had him. He had kind of hit a ceiling at Nebraska as that job has really be diminished in the past decade. Tommy Tubberville's name also pops up and Tennessee fans are thinking that it might be salvaged.

Well apparently Hart never talked to Pelini or Tubberville and goes with the 3rd best of those options.

The thing that makes Butch Jones almost impossible to justify to me is that we apparently never talked to Gary Patterson or Bobby Petrino.

Gary Patterson- If we were willing to throw the bank at Jon Gruden, why not throw it at Patterson? He would be worth every single penny of $5 million a year. He would have been just as much, if not more, of a homerun than Gruden.

Bobby Petrino- I know the moral police didn't want him but I would have to think that if you put Bobby Petrino beside Butch Jones and say "These are your only 2 choices", even those on the highest of pedestals would have a hard time justifying Jones over Petrino.

Supposedly Jimmy Cheek nixed any possibility of Butch Davis, who was recently cleared by the NCAA of any wrong doing. Again, if you put Butch Davis next to Butch Jones, it would have been hard to justify Butch Jones.

I know a lot of people have said what they would do if they were the AD. Well, here is what I would have done.

1. Call Jon Gruden and see if he is interested. If he is, ask him what it will take to get him here and if it is within reason, make it happen. If not, on to step 2.

2. Call Gary Patterson and see if he is interested. If he is, ask him what it will take to get him here and if it is within reason, make it happen. If not, on to step 3.

3. Call Bobby Petrino and see if he is interested, which he no doubt would be. Offer him $2 million a year and put in buyouts in UT's favor to protect against any of the stupid crap he might do.

It would not have gotten past step 3. How freaking hard was that?

What we got is what happens when your chancellor is an academic from Florida and your AD is a former Alabama basketball player.

Florida fans throw urine on people and Alabama fans teabag people and poison trees. Is it beyond the realm of possiblilty that they could sabotage a rivals football program?

If you are reading this and you are not happy with how things went down, it is okay to feel that way. I have watched nearly every Tennessee football game since 1990 and I've seen how great this place can be. I have seen Tennessee featured on ESPN the way Alabama is today. I have seen Neyland Stadium be a feared place to play. I have seen tons of NFL draftees wear the orange and white proudly. I remember Alabama and Georgia fans saying that Tennessee was a sure loss on their schedule. I'm here to tell you that Tennessee isn't a second tier job. We are in this mess because of one disasterous blunder after another.

2008- Fulmer, fresh of an SEC East Title, hires Dave Clawson when Cutcliffe leaves again. If he had went with Kippy Brown or Trooper Taylor, he would probably still be the coach.

Later in 2008- After having Gary Patterson and Brian Kelly practially begging for the job, Mike Hamilton decides that Lane Kiffin is the better choice.

2010- After Kiffin bolts, Hamilton decides that Derek Dooley would be a better fit than Kevin Sumlin or having Kippy Brown serve as the interim for a year in order to have a real coaching search.

This is how we got here. At the crossroads, where Dave Hart totally embarassed Tennessee worse than it has ever been embarrased.

Here are some more reasons Tennessee isn't a second tier job.



1. Michigan 903-314-36 11 National Titles 42 Big Ten Titles

2. Texas 866-332-33 4 National Titles 32 Conference Titles

3. Notre Dame 865-300-42 11 National Titles

4. Nebraska 856-352-40 5 National Titles 43 Conference Titles

5. Ohio State 837-316-53 7 National Titles 36 Big Ten Titles

6. Alabama 826-321-43 14 National Titles 27 Conference Titles (23 SEC)

7. Oklahoma 821-307-47 7 National Titles 44 Conference Titles

8. Tennessee 799-354-53 6 National Titles 16 Conference Titles (13 SEC)

9. USC 779-313-54 11 National Titles 38 Pac 12 Titles

10. Georgia 761-403-54 2 National Titles 12 SEC Titles




Make no mistake about it, Tennessee is a regal program in football.

That is why this whole debacle of a coaching search is unacceptable.

With this hire, the administration at Tennessee is telling us all that they are perfectly content with an 8-4 type program.

I tried to tell myself today that I will no longer have expectations for the Vols since the administration is fine with 8-4. I just can't do it. I love the Vols too much. I walked around all day feeling like my best friend had died. I didn't choose to love the Vols. I had no control over it. I will bleed orange until the day that I die.

That said, as long as Dave Hart, Jimmy Cheek, and Susan Martin are employeed by Tennessee, the administration will not care about winning championships or being the 8th winningest program of all time. They will be happy to win just enough to make money off of the fans and try to force their academic nonsense on Vol Nation. If Tennessee is ever going to take its rightful place in the SEC, as Dave Hart said, they all must be gone and replaced by competent Tennessee people, or at least people who aren't from our biggest rivals and Cal-Berkley. Charles Davis can save us. People like him. I just hope the big money people will take control back at Tennessee and get it fixed.

As for Butch Jones, he is definitely an upgrade from Dooley. But hey, my 8 year old son would be also. If Butch Jones is going to be successful here, he will have to bring back Tee Martin and keep Jay Graham. Pittman would be nice to keep too, but I won't freak out if he doesn't stay. Jones also needs to hire a very good recruiting defensive coordinator, or put some very good recruiting assitants on the defensive side and hire Chavis back. Recruiting, recruiting, recruiting. Even if everything goes well, I'm still not sure this guy's ceiling will be higher than 9-3. Maybe 10-2 in a really good year. I guess we have no choice but to see how it turns out.

That's all I have for now. I'm glad I got all of that off of my chest because I feel a lot better now. I'm sure you are all glad to hear that.

Anyway, thanks for reading and God Bless! For those who want, you can follow me on Twitter @Joshes_Blog

Johnny Manzeil for Heisman!
Notre Dame over Bama!
---
---


Calhoun's Atop Bearden Hill
6515 Kingston Pike
Knoxville, TN
865.673.3377

Calhoun's on the River
400 Neyland Drive
Knoxville, TN
865.673.3355

Calhoun's at Pellissippi Parkway
10020 Kingston Pike
Knoxville, TN
865.673.3444


---
---
Kentucky Game Preview

Posted: Saturday, November 24th, 2012, 9:54 AM
I gotta admit. This season has taken a lot out of me. It is for that reason that I come to you two days late. It is also for that reason that I am offering you only a quick though about the coaching search and a mere final score prediciton.

On the coaching search, if what Basilio is saying is true and UT is backing off of Jon Gruden and not the other way around, this administration will face fan backlash the likes of which have never been seen. It's one thing to try to get Gruden but in the end, he doesn't want to come. It's quite another to try to get him, and then have him very much interested and wanting the job and then back off for whatever reason. That is just stupid. If Gruden wants more power than one would usually give a football coach, then give it to him. I'm sure he isn't asking for the power to fire Dave Hart or anything. If fans find out that UT could have gotten Jon Gruden but didn't, there will probably be many beds burned. I'm not saying Gruden is the only good coach out there by any means. He was without a doubt number one on UT's list and it looks like they can get him but they are backing off because of petty nonsense. I doubt Gruden is asking for anything that Saban doesn't have at Alabama. This all just calls into question Tennessee's desire to truly compete in the SEC. Now I can live with them backing off on Gruden if we get Gary Patterson or Bob Stoops, or maybe even Petrino. If it goes further down than that, then the administration will have a hard time justifying their decision to reject Gruden.

As for the game.....

Tennessee 48
Kentucky 28




I will update my blog in the coming weeks as needed leading up to the hiring of a new coach. Hang in there folks. It's almost over.

Thanks for reading and God Bless! For those who want you can follow me on Twitter @Joshes_Blog

Have a great weekend everyone and enjoy these final 4 quarters of football until the end of August 2013.
---
---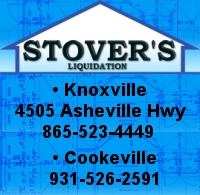 Stover's Wholesale Knoxville
4505 Asheville Hwy
Knoxville, TN 37914-3607
865.523.4449

Stover's Wholesale Cookeville
452 W Broad St
Cookeville, TN 38501-2334
931.526.2591


---
---
Vanderbilt Game Preview

Posted: Thursday, November 15th, 2012, 7:40 PM
Let me start off by saying that Tony's report of Jon Gruden wanting a 10 year $50 million deal with $4-5 million a year for his assistants is great news. I honestly thought it would take a little more to get him. I was surprised to hear so many people question if he was worth it today. Did you people think he was going to coach here out of the goodness of his heart? It was always going to take a lot of money to get him. I guess it is human nature to sort of step back and evalutate whether you really want something when the possibility of your desire becomes a reality. I'm telling you now, Jon Gruden would be worth every penny of what he wants because he would bring elite talent to Tennessee and he would throw most of the SEC into a panic because they could never make that kind of splash. Also, you don't have to worry if he can coach or not. He won a lot of games in the NFL and you don't do that by being a bad coach. Is it a guarantee that his style would translate to college? No, but it is much more likely that he would win big here than it is that he would fail. I mean Derek Dooley was pretty close to winning 8 or so games here this year and he is the worst coach Tennessee has had in nearly 50 years. I heard the stat today that Dooley will be the first coach to coach at UT for at least 3 years and finish with a losing record. There is just no excuse for him getting the Tennessee job over Kevin Sumlin. How did that happen? Anyway, back to Gruden. If Tennessee wants to get into the "football business" then this is their chance. It's not time to back down now that reality is staring us in the face and we know what we have to do. We knew it wouldn't be cheap. But I'm telling you it would be worth every penny, and if it comes to pass and Gruden fails then I will be the first to say I was wrong. I just think there is a much greater likelyhood that he succeeds. And people forget, Saban wasn't a sure fire bet for Alabama like some are saying. Sure, he won the BCS Championship in 2003, but it was a split title, and most people at the time thought USC would hammer LSU. Aside from the 13-1 record in 2003, LSU finished 8-4, 10-3, 8-5, and 9-3 under Saban. He had one really great championship year and the rest was pretty good to okay. When Alabama hired him in 2007, he wasn't really any more of a guarantee than Gruden would be. What he has done at Alabama far exceeds what he did at LSU. Either way, I think Gruden is worth the risk and Tennessee would be lucky to have him. If we don't end up with Gruden, it won't be the end of the world. There are plenty of other great coaches out there and Gary Patterson would be almost as solid of a hire as Gruden.

Now for Vanderbilt. James Franklin is a really good coach. Vandy comes into this game on a 4 game win streak and bowl eligible for the second strait year. This Vandy team has already made history by going to back-to-back bowls for the first time ever. Beating Tennessee would be the cherry on top of their season, especially after the big deal that Franklin made of the locker room video last year. Tennessee needs to win out to be bowl eligible so this game is huge for the Vols. I don't think most of the team wants to win for Dooley, but I do think that they want to get to a bowl for the seniors because they have been through so much.

Vandy runs for 164 yards per game but Zac Stacy comes into the game a little banged up. Jordan Rogers has been a steady quarterback this year and at 383 yards per game, Vandy has been pretty productive. Tennessee's defense will be challenged yet again, but if they can build off of the good things they did against Missouri they may just have a chance. Vandy only averages 25 points per game.

Vandy has a decent passing defense but they aren't that great at stopping the run. If Tyler Bray can continue to play well as he has the past 3 weeks, Tennessee will score a lot of points. Again, the key may come down to how well Tennessee can run the ball and keep their defense off the field.

I think this will be a close game but I think Dooley will at some point have a Dooley moment and cost UT the game. There is no reason to think that won't happen. Franklin gets the last laugh on Dooley.

Vanderbilt 42
Tennessee 39


In other games...

UCLA 34
USC 31

Kiffin's disappointing season continues.

Ohio State 33
Wisconsin 21

Meyer keeps rolling.

Oklahoma 45
West Virginia 41

Another Big 12 shootout.



As usual, thanks for reading and God Bless! For those who want you can follow me on Twitter @Joshes_Blog

Have a great weekend everyone!
---
---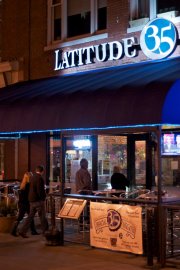 ---
---