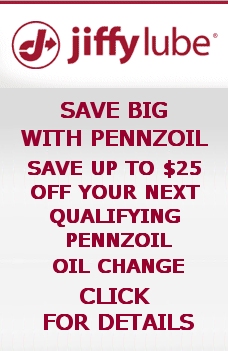 Golden Nugget's O/U totals are really interesting. Fab Five Freddie had a great point yesterday on my show when he opined that it appeared that Vegas was really trying to entice bettors to play the under of 10 wins for the Vols. That got me to investigating this further. Freddie is right on time on this one. If you want to bet Tennessee plus 10 wins, it will cost you $140 to win $100. Yeah, you saw that correctly. Vegas is big time bullish on Tennessee. When you consider that Five Dimes has Tennessee at 10.5 wins as a total, you get the feeling that something special could be brewing here in 2016.
Fab Five Freddie is so bullish on the Vols that he predicted a National Championship. Are you kidding me? Why not? Point is, Tennessee was in EVERY game in 2015. It could've been the Vols instead of Oklahoma in that playoff last year. I'm not saying it should've happened but it could've happened. To say that about Butch Jones' team in year 3 is quite a compliment to him.
10 Win Over/Under:
Clemson
Florida State
Tennessee
Oklahoma
9.5 Win Over/Under:
Bama
LSU
Michigan
9 Win Over/Under:
Baylor
Houston
Louisville
Notre Dame
UCLA
8.5 Win Over/Under:
Georgia
Ok State
Oregon
Ohio State
TCU
ACC: One Team
Pac 12: One or none
Big 12: One or none
SEC: One or Two
Big 10: One
Others: One
When you put it on paper, Tennessee isn't that far off. Of course everybody looks good on May 24th. I get it and so do you. Still, Tennessee is in the conversation. Beats the alternative of the past few summers as we've looked forward to mediocrity at best.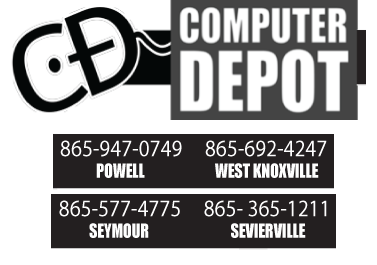 Orange Throat from Monday:
Orange Throat
Random musings after a tough weekend for softball and a good one for baseball:
SOFTBALL SEASON ENDS:
The Lady Vols lost 4-0 to Arizona after beating Marist on Saturday and had no margin for error yesterday, losing 4-3 in extra innings to the Wildcats in the double elimination NCAA Tournament in Knoxville. Thus, the Weekly's will miss the Super Regional for the first time in five years and the World Series for only the second time in the last five.

BASEBALL STILL ALIVE:
What were the odds that the UT baseball team would still be playing and the softball team would not? Saturday's gritty 5-2 win over Georgia gave the Vols a series win on the road and the final spot in the SEC Tourney at Hoover, Ala. Lest we get too giddy, this brought the Vols' SEC record to 9-21 but a chance is a chance and Tennessee plays LSU Tuesday night. The Vols were swept at home in the regular season by the Top 10 Tigers, but the first game was a close 2-1 score. You never know.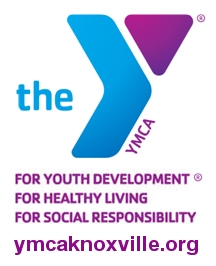 ANOTHER JONES, ANOTHER RECEIVER:
Florida receiver Jacquez Jones committed to Tennessee on Friday. Jones is a three-star from Clearwater, who is smallish at 5-10, 165 pounds. Perhaps basketball coach Rick Barnes has convinced our head football coach that three stars is the path to greatness.
WE'RE MORE INTERESTED IN TEE:
Although Jones may end up being the next great WR, we're way more interested in Oak Ridge phenom Tee Higgins, who put on a show with just a handful of plays for Oak Ridge in a scrimmage against Seymour at the UT football complex on Friday. Higgins is the most prominent football recruit out of the Knoxville metropolitan area in many years and he is a must-get for Butch Jones and his staff.
With spring sports winding down, this will be your humble writer's last Monday column for a while, even though there is a risk Tony will impose at least a 50% pay cut.
Orange Throat'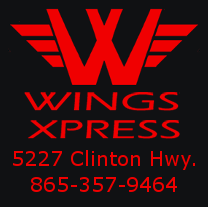 We had some interesting conversation on the Thursday opener. You know my feelings but again, I'm not going to bitch. I'm also not going to allow people to say Tennessee is doing this because they get to be on National Television. The SEC Network is not ESPN or any of it's affiliates. In fact, it's not even FS1. Nor is it the CBS Sports Network or the NBC Network. Please don't pretend that Tennessee is going to have some kind of incredible audience for that opener. The game of the night features an SEC battle between Vandy and South Carolina. Most SEC fans will watch that over Tennessee facing Appy State. Deal with it.
If you want to tell me that it will be fun to open the season on Thursday, fine. If you want to tell me that it would be great to get a few extra days of practice for Va Tech, cool. Bottom line is this....Tennessee is playing that game because they are in the SEC and the SEC needs some programming for the Network on the opening weekend. That's why Tennessee is playing on a Thursday. Your local media outlet can spin it any way they want to, but this is the bottom line. Again, I'm not going to bitch or complain about it because it is what it is. TV rules all. And this is regional TV ruling, not even national cable. Please don't pretend otherwise on both accounts. Deal?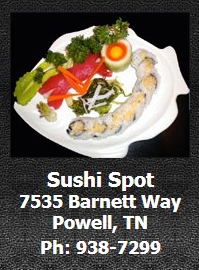 At the same time, when you look at the games on the Thursday night opening weekend they pretty much stink. Seriously. Can you find a game other than Vandy/South Carolina that's even half palatable?
Southern Utah vs. Utah
Oregon State vs. Minnesota
Weber State vs. Utah State
Jackson State vs. UNLV
Presbyterian vs. Central Michigan
Indiana vs. Florida Intl
Ten-Martin vs. Cincinnati
Maine vs. Connecticut
Montana State vs. Idaho
Tulane vs. Wake Forest
Charlotte vs. Louisville
William & Mary vs. NC State
South Carolina vs. Vanderbilt
Rice Western vs. Kentucky
You want to see something worse than the Thursday slate? Check out the Friday offerings from college football's opening weekend.
Friday Night Schedule: Opening Weekend
Ball State vs. Georgia State
Albany vs. Buffalo
Colorado St vs. Colorado
Kansas State vs. Stanford
Army vs. Temple
Colgate vs. Syracuse
Furman vs. Michigan State
Cal Poly vs. Nevada
The Tony Basilio Show
Current Sponsorship Opportunities
•
Beano:
Monday and/or Friday Sponsorship

•
Studio:
Naming Sponsorship

•
Football Fridays:
Live Tony B Broadcast EVERY Friday before football games!
SALE PENDING

•
Postgame Call-In Show:
Both audio and visual presentations with visual product placement avails on Periscope/Youtube

•
Book Corner:
All Interviews. Your Business gets a presenting sponsorship with 30 second commercial.

•
Tony B App:
Presenting Sponsor. Perfect for regional concerns.

•
Mike Huguenin:
Thursdays. A presence W/TB Since 1997.
SOLD

•
Football Mondays:
Every Monday we will BROADCAST LIVE FROM YOUR BUSINESS Mondays after UT football games!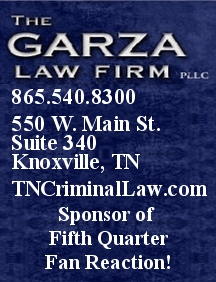 Not suspending Draymond Green was the correct decision by the NBA. What he did wasn't meritorious of a suspension. Golden State would've been up the creek without him in game four. I'm not so sure they won't be anyway.
Saw where Texas A&M hoops added Eric Villa yesterday. Played for FC Barcelona last year. Nice pick up.
Houston in the Big 12? Why not put together the old SWAC?
Link
Politically motivated hacks? Welcome to 2016.
Link