It's Valentine's weekend. This is the season of hearts! Today's blog is dedicated to our own Hart in Knoxville. Kicking things off is Orange Throat with a fair and balanced look at the man Donnie Tyndall called 'Coach Hart.'
Orange Throat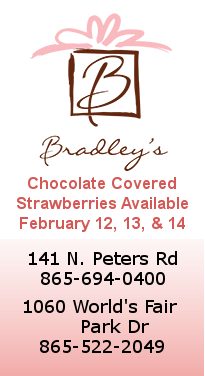 'We'll deviate from our regular musings on this Friday and, in the spirit of all the litigation that AD Dave Hart has brought on our university, file charges against him. (Disclaimer: This is prepared without proper counsel, such as renowned Knoxville barrister and college hoops expert Keith Hatfield)
COUNT 1: RECKLESS DISREGARD FOR LADY VOL SUPPORT AND TRADITION:
One of the first priorities of the Dave Hart era was to bring about a long-needed consolidation of the men's and women's athletics departments. While Hart oversaw a good consolidation of the two programs, he failed to understand (or didn't care about) the unique tradition of the Lady Vol identity. He ran roughshod over longtime women's AD Joan Cronan, who filled in admirably when Mike Hamilton was fired. He navigated the Pat Summitt situation fairly well, but then committed an arrogant and foolish error with his handling of the Lady Vol branding situation. This has given rise to a protest movement that has progressed to the point that the Tennessee state legislature forced a silly compromise a week ago that puts Lady Vol patches on women's team uniforms for the next year. This can be seen as nothing other than a stern rebuke of Hart's position, supported by our feckless UT Chancellor, Jimmy Cheek.
COUNT 2: RECKLESS ENDANGERMENT OF MEN'S BASKETBALL PROGRAM:
Hart, himself a former Alabama basketball player, was supposed to be an ace on our second most favorite sport. He rightfully so was wary of Cuonzo Martin, who he inherited, and could be criticized for not coming to Martin's defense when the Bruce Pearl petition was circulated, but we as prosecutors think his instinct was right on that subject. The problem is when Martin bolted because he wasn't feeling the love, Hart hired the loveable but flawed Donnie Tyndall. In probably the worst flameout hire in UT history, Tyndall was caught up in a scandal at his previous place of employment within months of his hire and was cashiered after only one year. Next, Hart turned to veteran coach Rick Barnes, who was axed the question at Texas but brought a blue chip resume to Knoxville. Barnes has done a nice job coaching this year's team, but his first full recruiting class is underwhelming on paper.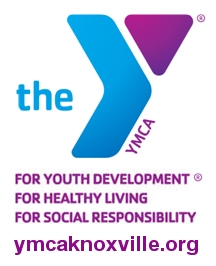 COUNT 3: FIRST DEGREE ARROGANCE:
Hart's Method of Operation always has been heavy-handed arrogance and combativeness with anyone that would dare to cross him. This has been corroborated with the district attorney at Tallahassee. Exhibit "A" is his treatment of longtime staffer Bud Ford, which resulted in an abrupt dismissal of Ford and the discarding of the important work Ford was going to do for the athletic department's archives. Actually, there are more exhibits than the prosecution can or needs to put on with this count. Few people Hart has come into contact with would contest this charge.
COUNT 4: OVERALL ATHLETIC MALAISE:
Even though Hart arrived in the fall of 2011, a once-proud tradition of UT men's and women's athletic excellence has gone backward since he arrived. The UT program lags at least half of the SEC programs in the Learfield Cup standings. Women's basketball is in the midst of perhaps a historically bad year. Baseball is struggling. Softball, which was not given the respect of the Lady Vols' name, is clearly the flagship sport on the women's side.
In fairness, the prosecution acknowledges the following positives in behalf of Mr. Hart: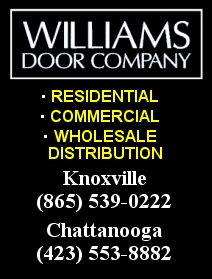 FINANCIAL:
His predecessor, Mike Hamilton, did a great job on facilities but was a disaster on the financial side and he hired Derek Dooley. The Dooley hire was the main cause of the financial problems and stands as an historic gaffe by the UT administration, which should also be listed on the Cheek indictment. Hart has brought financial stability to the department, aided in part by the largesse from the SEC Network deal with ESPN, but credit should be given nonetheless to Mr. Hart.
FOOTBALL:
Lucky or not, the hiring of Butch Jones looks to be on the cusp of paying great dividends. We say lucky because we believe Hart offered the job to Oklahoma State HC Mike Gundy, which might have worked out, and then to Charlie Strong, which probably wouldn't have worked out. However, Jones has things going in the right direction and Hart has unmistakably been an asset for Jones on the academic and resource side.
Given all of the above, the prosecution recommends probation for Mr. Hart. Terms are he has to immediately go back to Alabama, (which we think is jail) and will be only allowed and forced to return to attend Lady Vol sports reunions for the rest of his life.
Orange Throat'
Wonderful indictment! What are these people waiting for? Can we get some leadership around here???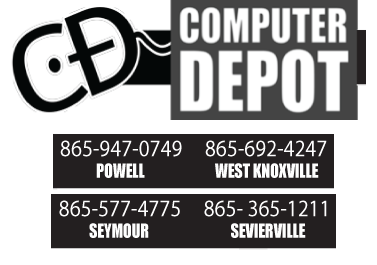 I told you and I told you and I told you about Dave Hart. As long as he's the AD, the circus will set up a tent on UT's campus. Three rings. He's got a huge target on his back from the Tennessean and the gals are coming for him. Just cut bait with the guy already. He's a complete liability at this point. Look at this (h)article.
Link
Mike Hugenin of Gridironnow.com was at the Orlando Sentinel as a college sports editor during Hart's time at FSU, and Hugenin said Hart apparently hasn't learned. "Dave Hart was run of out FSU, not because he wasn't good at his job, but because nobody liked him. He didn't get along with anybody at the university." Dave Hart has served his purpose here. I believe Jimmie Cheek is exiting stage left at the end of the fiscal year (late June). If Tennessee was smart, they would sweep Hart out as well. Enough is enough of this guy.
Hatfield's Nine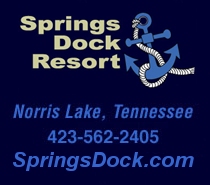 The race for regular season conference have moved past the halfway point. The ode to debauchery and excess known as NBA All Star Weekend has also arrived.
1. Saturday afternoon in Columbia will be a good mental test for Tennessee Basketball. A focused effort would bring the Vols a victory that makes a better than .500 record a possibility.
2. South Carolina cleared a major hurdle by handling LSU on Wednesday. Their clash in Columbia against Kentucky tomorrow may decide the SEC title.
3. Texas A&M is a team in crisis. It is amazing how quickly even a veteran team can lose all semblance of confidence.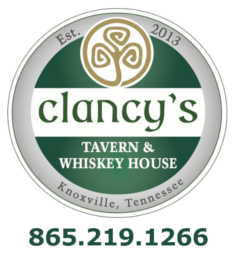 4. Avery Johnson has done a nice job this season at Alabama. He has excelled in late game situations.
5. There has to be a way to avoid fiascos like the end of the Boise State at Colorado State game. If not, do away with replay altogether.
6. Jim Boeheim has done a masterful job with this Syracuse team. This one of his least talented groups and he still has the battling every night in the ACC war zone.
7. Dwight Howard is a franchise killer. I would be shocked if any contender would trade Houston anything of value for him.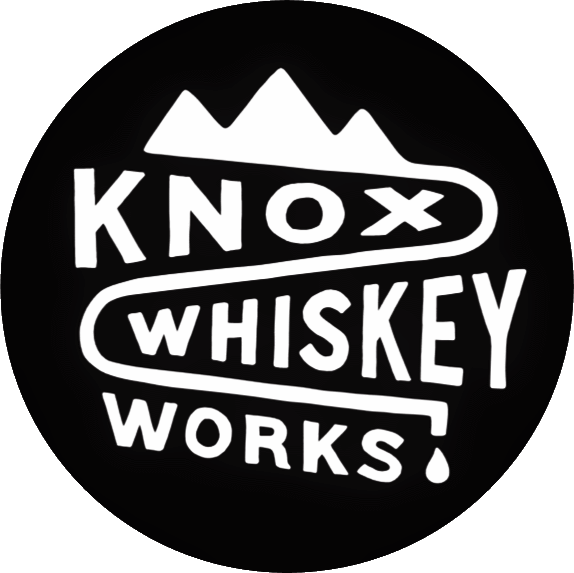 865-525-2372
8. The PAC 12 race will be shaped in large portion by the Los Angeles schools making the Arizona swing this weekend. Each team has a great deal invested.
9. Here's hoping the Kansas - Oklahoma rematch is able to remotely live up to the first game in Lawrence. Winner gets a huge advantage over the loser in the Big 12 race.
Hope to see everyone at Crown & Goose for the Kentucky game. Should be a more than a little fun time.
Keith
VOLS BETTER GET A ROAD WIN HERE

PEARLS AND VALENTINES

FREE THOUGHT FRIDAY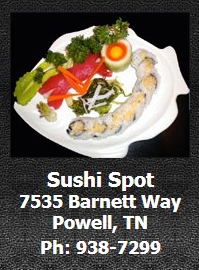 VOLS-AUBURN:
The Vols have played two straight non-competitive, drama-free, basketball games. Fortunately for Tennessee this time it was Auburn who was never in the game....
HAS PEARL'S MAGIC DISAPPEARED?
All Bruce Pearl ever did was win. In nine seasons at Southern Indiana (231-46), four at Wisconsin-Milwaukee (86-38) and six at Tennessee (145-61) there were only two of nineteen seasons that his teams failed to win at least 20 games (16-13 in his first season at UWM and 19-15 in his last at UT)....
SEC BASEBALL PROSPECTS:
The following is a list of SEC baseballers projected by
Baseball America
to be selected in the Top-50 in the June MLB Draft. I have also included when and where they appear on the Vols 2016 schedule....

LOOKING AHEAD:
The way Tennessee has performed on the road this season suggests that Saturday's game in Columbia Missouri is the Vols last real chance to secure a victory away from Thompson Boling Arena. Here are a few Tiger Tidbits Vol hoop fans should know leading into the 3 PM contest
...[more]
Cameron Mayo sat in studio with me for 75 jaw dropping minutes yesterday. That young man has been through so much and he's lived to tell about a good bit of it. Cameron Mayo is a living miracle and he has a heart for others. Let's not lose more of these folks by looking the other way. Pills are killing people, young and old, at an alarming clip. John Temple, author of American Pain told me in a recent Book Corner interview that the amount of Oxy released for manufacturing by the DEA is 39 times higher than it was in only 1993. That's simply astounding. Is the goal to turn a high number of folks into drug addicts? Why else would the federal government allow this amount of synthetic heroin onto our streets through these pill mills? Amazing.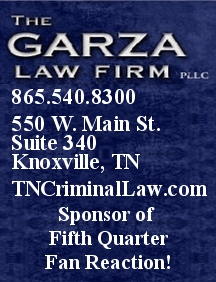 Another interesting aside I learned from the conversation with Mr. Temple was that the consistency of the Purdue Pharma produced Oxy Contin no longer allows a user to crush the drug. While this is a positive step, keep in mind that many drug companies now produce generic Oxy that is still suitable for crushing and snorting. We are now beginning to realize that this same medical community that is entrusted with keeping us healthy could be making many sick. It's a real shame. I conveyed to Cam yesterday that his courage was laudable to tell his story on the show. It was mind boggling, moving, engaging and terrifying to think about where he's been. It's also exciting the realize how God is going to use him! Keep it up Cam Mayo!!!
If you missed my conversation with Cam, here it is. This is from our Fairways and Greens Overtime segment.
Link
Randy Smith, a long-time stalwart on the Vol Radio Network, goes off the reservation with this piece. What say you?
Link

Doug in Chatty sent me his response to Randy's column to use here in today's featured T-Mail:
Tee Mail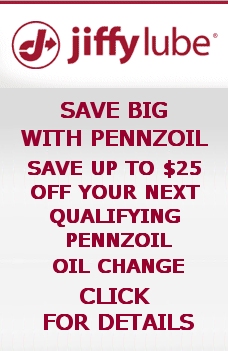 'From reading Randy Smith's column on the lawsuit against UT it is pretty evident that he never took a legal course in his life. I was under the impression that in this country one was innocent until proven guilty in a court of law. It appears this no longer applies to athletes (particularly black athletes) in the U.S. in 2016. I have always said that if I am picked for Jury Duty the absolute last trial I want to be on is a ,"he said, she said." Without a video or audio tape (like in the Vanderbilt case) it comes down to which party is the most believable testifying about a situation in which the vast majority of the time alcohol was involved. And all the while knowing no matter how you decide at least one person's life is ruined forever.
Just in the recent past we have had the Duke LaCrosse team, the UVA fraternity allegations and here at home the gang rape case against UTC athletes in which ALL accusations were later proven to be false. So do we go back and replay the Duke LaCrosse season? Twenty years ago the UT football captain was accused of sexual assault in his apartment the day after the Florida game. He was kicked off the team and missed two thirds of the season. Later the charges were dropped when it was disclosed he had suffered a dislocated shoulder in the Florida game the day before. Can we go back and replay the remainder of Nilo Silvan's senior season?
In his most outrageous statement Smith said the UT situation was not unlike the recent Ooltewah incident in Gatlinburg. Really Randy, was Butch or Dave Hart asleep in the room above the apartment while the alleged sexual assault was happening. That is quite a stretch, even for a so called Journalist like you.
I am in no way taking sides in the incident. I am merely saying every defendant, yes even black athletes, deserve their day in court . And I also thought every defendant was entitled to a speedy trial.
Doug In Chatty'
Link
The Ole Miss fun is apparently starting. "Two Texas sources confirm that Chris Vaughn is being let go because of Ole Miss situation. NCAA has a "thick file" on Vaughn, source says." Courtesy Brian Davis Texas Beat Writer Austin American Statesman. Here's an idea....Don't beat Bama twice in a row.
Bill Walton has a great gig. Do left coast college hoops game while impaired. He was all over the place calling that Cal/Oregon game last night.
Final thought....With it being Valentines weekend we are going to compile a list of songs for our Dave Hart Sings Love Songs Cd release.
Tony