We kick things off on this Friday with Orange Throat. His name has been altered to protect his anxiety. If you read The Throat weekly, you realize he knows his stuff. Phillip Fulmer would've called him OUTSTANDING and a WONDERFUL, WONDERFUL guy. Johnny Majors would tell you that he has some DAT BLAME great information and a fresh take on all things Big Orange.
Orange Throat
THE HITMAN BREATHES A SIGH OF RELIEF:
The young, courageous UT softball team soon to be known as the former Lady Vols drew the dominant Florida team in the first game of the WCWS yesterday and fell 7-2 to the Gators and their all-everything pitcher and power hitter, senior Lauren Haeger.
Although the Lady Vols can stay alive in the double-elimination tournament by beating Auburn Saturday, this greatly lessened the chance Dave Hart is going to have to celebrate a national championship for this group, then strip them of their Lady Vol identity days later.
I believe the Hitman is dug in on this issue and will not change his stance unless directed from above.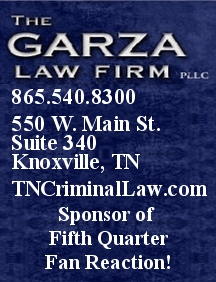 It will be interesting to see if any more notable people come to the aid of the Lady Vol cause. Don't think we've heard from Pat Summitt or Joan Cronan yet. Has the Snooze-Sentinel tried to contact either of them?
ANOTHER UT ICON LOST: Dr. W.J. Julian passed on at age 92 this week. Even though our football has struggled from time to time and basketball experienced the same inconsistency after the Mears era, one of the things that used to characterize UT athletics was across the board excellence. The "Pride of the Southland" embodied that commitment to excellence. NOBODY messed with Jay Julian's band, not even whoever was head football coach at UT. He expected the team to be on time for the "Giant T" and underlings in the football program heard about it if they were late. He was a rough and tough taskmaster, but talk to anyone who was part of the "Pride" during his time and they worship him.
SPEAKING OF EXCELLENCE: One of the more forgettable UT sports years comes to a close when the Lady Vol softball team concludes. Our fortunes were particularly bleak on the men's side. Will be interesting to see if the Olympic sports get any better next year. How many Olympic sport coaches can you name on the men's and women's sides?
FOOTBALL PRESEASON STARTS NEXT WEEK: One of the huge changes over the years is how the summer has become a full preseason workout opportunity for college football teams. Butch Jones welcomes the remainder of another stellar recruiting class (those that didn't enroll for the spring) next week and gets to work indoctrinating them into his football program.
It is noteworthy that Derek Barnett, the best freshman on last year's team, didn't join the team until this time last year.
Orange Throat'
Throat! So much great stuff there but I don't think Holly is going to bite the hand that's made here wildly wealthy, nor will Joan Cronin though this turn of events must sicken her to no end. If Cronin came out, it really would turn up the heat in Coach Hart's kitchen.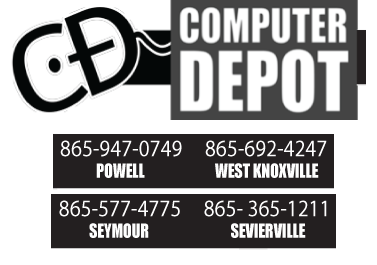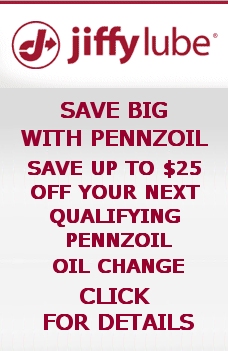 SEC had a mixed bag day Thursday. It was a tough day on the diamond but a great day for the immediate future of hoops. First the good news. When the SEC split from divisions into one 14 team league, it made initial sense. After all, what is a division championship in hoops besides something Jerry Green celebrated? On the other hand, the SEC was really missing something with a format where Tennessee and Kentucky didn't play each other twice. The decision to return regional integrity to SEC basketball scheduling is a wonderful step! Bravo league. I absolutely love it. Having a season where we didn't see Florida in TBA cheapens the process, not to mention the season when we didn't get to host the mouth breathers from the north. Under the current format, Kentucky, Vanderbilt, and S Carolina will all appear on UT's schedule twice while Florida remains a rotating home and away proposition. So we didn't get it all but it's a step in the right direction. The schedule reshuffle is a great move by an SEC that should be ready to move up in status with a full complement of terrific coaches. Bravo SEC! Job well done.
Wouldn't you like to be a fly on the side of the backstop when Hitman Dave Hart shows his face this weekend at the WCWS? WOW!!!
Could the SEC give the new commisioner Goodel like power?
Link
Star Power!!! LOL.
Link
Keith Hatfield is up next with your Hatfield IX!
Hatfield's Nine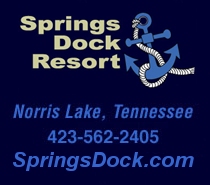 'This weekend will be a nice warm-up for the epic events next Saturday. There's no shortage of things to watch.
1.
The apparent decision to go to three permanent home and home opponents is a great move for SEC basketball. Playing Vanderbilt and Kentucky twice is how it should be for Tennessee.
2.
Sepp Blatter certainly never heard about the buck stopping with the boss. His babbling defections of responsibility sound a great deal like the doubletalk Roy Williams has been tossing out over in Chapel Hill.
3. If the FIFA voters don't toss Blatter, they are explicitly endorsing business as usual. That would cast a cloud over the whole operation.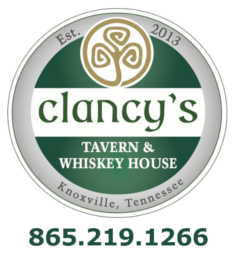 4. I'll be interested to see how the divorce between the Bulls and Tom Thibodeau turns out for both parties. My guess is it works out well for both.
5. If the expected happens and Chicago hires Fred Hoiberg, somebody will inherit a ready built championship contender in Ames. If I'm running the show there, I turn back the clock and bring in Tim Floyd.
6. Arsenal tries to capture back to back FA Cups tomorrow. Second tier hardware beats none at all.
7
. Ryan Clady's injury makes Peyton Manning's job more difficult this season. It's hard to replace Pro Bowlers on short notice.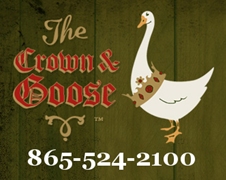 8. The staff shakeup with UT baseball was necessary. Dave Serrano simply could not allow himself to seen as standing pat with the current state of the program.
9.
Hard to beat two Game Sevens in the NHL conference finals. Here's hoping they live up to expectation.
Keith'
Great job Keith!!! Remember, you can hear Keith today from 1 to 3pm on your Tony Basilio App and live web stream as well as WLAF Radio!!!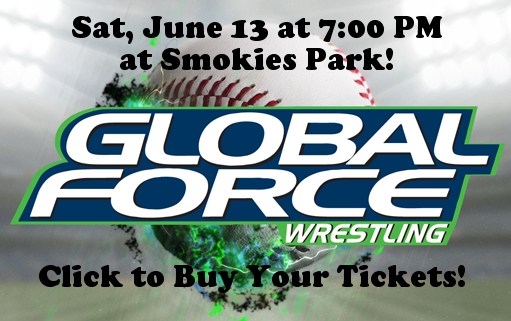 FORBIDDEN LOVE; THE STORY OF A YANKEE FAN AT FENWAY

QUICK TAKES-HATFIELD STYLE

SINCE WE LAST SPOKE: 5-28-15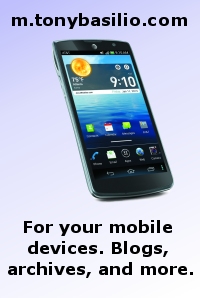 BACK AGAAAAIN:
After an extended break the Beano Blog is back. Thanks to you and Tony for allowing me a respite to reset the mechanism. Can't promise that it will turn me into a literary genius but I look forward to sharing whatever brain mists I can muster with you in the weeks ahead. Hope all of you enjoyed a wonderful, safe and reflective Memorial Day Holiday with your loved ones.
THE FENWAY IS THE RIGHT WAY:
Oh how this hurts for a lifelong Red Sox hater to admit but…give me a second to compose myself…well hell…I've never had a better baseball experience than I had in Fenway Park this past weekend.....
BEANO'S UPDATED STADIUM RANKINGS:
Heaven help me Fenway is now #1 with a bullet....
HIT and RUN:
With apologies to Keith Hatfield who is much better at this style than I here are some random quick hitters....
-The NBA Playoffs have a disturbing up-and-down quality this year. The first round was absolutely atrocious followed by a thrilling second round. If not for the sheer joy of watching the super talented LeBron James and Stephen Curry the third round would have been totally void of suspense
...[more]

Tee Mail:
Dean takes Orange Throat to task over OT's take on the accused in the press but not arrested UT players with altered futures to do the outing of them in the press. Again these are athletes not charged who's names we know because their identity is affixed to alleged or investigated incidents.
Dean: I see what you're getting at but again we're talking about college kids. They aren't pro athletes despite the fact that everything around them has turned into business. Until the $$$ trickles down to the kids, these are 18-22 year old young people risking life and limb for the edification, benefit and entertainment of others. Sure, they get a free education out of the deal but this isn't nearly enough to term them entertainers. In fact, it's not even close. I would say that coaches and administrators are more in the entertainment business than the young people playing sports in a major college setting.
Sterling who blasted me in ALL CAPS a few weeks back returns with another golf take.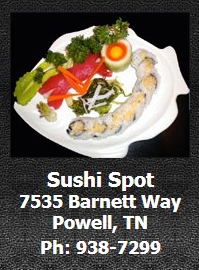 'Tony (not all caps),
Just fyi. I know the sports world is centered on NBA, Lady Vols issue, Tennessee football, etc.. Check out Irish Open with Mcilroy, Fowler, and friends this week.. this may be played on possibly the best and most beautiful golf course in the world, including the Masters, which is golf heaven..
Check out this
link
DVR this tournament .. just because of the golf
course....Sterling'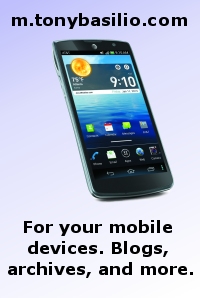 FIFA's Sepp Blatter belongs in the NCAA. He tried and nobody is buying.
Link
Nike on the periphery of FIFA investigation?
Link
Two final thoughts...Michigan's Head Coach in Softball scares me... And Qatar is an excellent bug repellent but no place to host a World Cup.
Have a great weekend
Tony