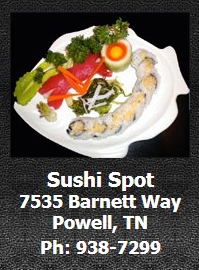 I've got to get this off my chest today. I'm really troubled by the way the national media and some locally are painting this Cuonzo Martin departure and UT's fan base. Race had nothing to do with it. NOTHING. Cuonzo Martin was and is boring. He doesn't emote. He doesn't yell at refs. He never engaged the fan base, the students, or even this place to any great regard. He didn't show much emotion on court until that petition was dropped and he realized that he was in hot water. His tenure here was pretty much a dud, and his team was boring and going nowhere quickly for much of the time. He had an NCAA Tournament berth on the line and proclaimed his team in at the end of year two before dropping a deuce against Alabama in the SEC Tourney. In year three, he waited till the final 10 games to act like he was hungry on the sidelines. If Cuonzo Martin was Carl Edwards, a white guy from Buffalo, NY, people here would've been calling for his scalp because he wasn't going anywhere with this program. Oh, and his recruiting was average at best. This was never about race with people here it was about mostly unwatchable basketball.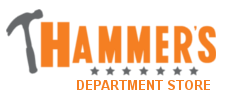 What I wonder is where these stories are coming from painting UT fans in a negative light? I do know that Cuonzo was bellyaching to anybody who would listen about being undermined by the Pearlinistas during the final couple years of his tenure in Knoxville. I think he has a gripe here. What's not being discussed is that, if he were a white coach with the same lack of passion midway through year 3, the petition would've been dropped on him just the same. His basketball midway into year 3 was pretty damn boring. And he still has NEVER engaged a referee. If a white guy was this ho hum at this place people would've been all over him. I saw how folks were all over Jerry Green, and he won 20 games for four consecutive seasons and was run out of here. Did Jerry Green succumb to racism too? No, because it's not about race. It's about fit. It's about seeing something that makes you want to go the arena or pisses you off when you don't care enough to even bother go. Does that make any sense?
One thing I wonder is where did people like Pat Forde and Dana O'Neil get their ammunition? Could Cuonzo have been bellyaching to them the same way he was to local media, and different sources I have in the community? Just asking. Look, the guy is gone. And he was going to get fired in 12 months whether he was black, green, pink, red, or for that matter whiter than me. This isn't about color. National media, and whoever is leaking this stuff and making this place look racist, please stop. This is absurd. Cuonzo Martin was treated so poorly that he was offered a deal of $1.8 million annually with a $1 million buyout. I wish somebody would disrespect me like that someday.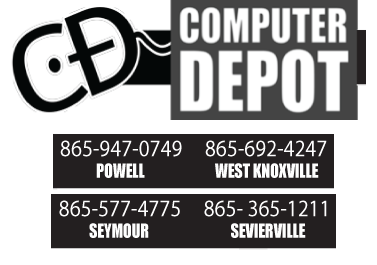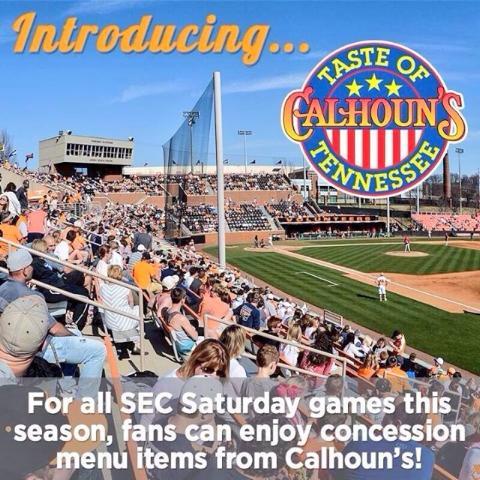 On this coaching search:
Vol Colonel offers a report below that I mostly agree with. I think UT is trying to make it look they are serious with Gregg Marshall for face saving purposes. I don't know how serious they are about spending the kind of $$$ it will take to get him.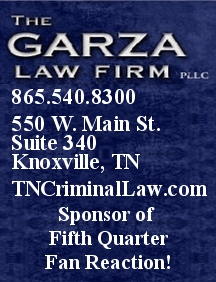 Numerous sources I've spoken to in the coaching profession, including folks extremely close to all at the supposed top of UT's list, say that Tennessee hasn't lifted a finger to call anyone as of yet. In fact, they are in fact finding mode and they are working toward rounding together a list.
Money is going to be interesting as it is believed that Tennessee will be looking to spend somewhere in the $1.8 to $2.2 million dollar ranger per year. This isn't exactly breaking the bank in modern day men's hoops.
Tennessee has not indicated as of last night to Ben Howland's folks that they plan to speak to him. Howland's folks as you read below, are putting a full court press on UT.
Mick Cronin, despite what was reported in the Queen City, is still in Cincy and has no plans to visit in Knoxville this weekend. I do think he's interested in listening to UT about the job. At $1.8 to $2.2 million, Tennessee probably won't be a player for him.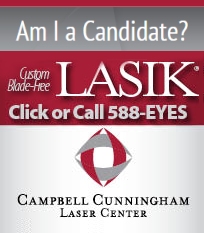 Ben Howland deeply covets UT's job but with Mizzou coming open, this could complicate things all the way around. Mizzou is going to spend some $$$ because hoops is a priority at that school. Mizzou will outbid UT if it comes down to $$$. Isn't it amazing?
Donnie Tyndall is seriously working the back channels and trying to get involved with this job. He's reached out to several top boosters in the past couple of days in stating his case why he merits consideration. You go Coach Tyndale. I like you man!!!
I keep hearing Michael White's name. Don't sleep on him.
In the end, I think UT makes it look like they are going to go after Marshall but will the ultimately pay the kind of money it's going to take to lure him away from a great situation at Wichita State? I wish I could say I believe the answer to this is yes. Unfortunately, I'll believe it when I see it.
Now, on to the main event. Vol Colonel is going to drop some knowledge right on top of you.
Vol Colonel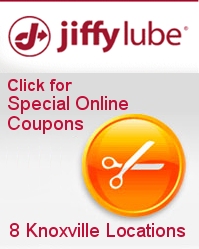 'Here's what I know, and I really trust this information. I had heard earlier today that we were going to take our time and vet some guys and that not a lot would happen over this weekend.
Then I talked to someone right before dinner who's really close to the situation who told me that Hart had talked to Gregg Marshall's people today and that a meeting could come within 24-48 hours. I was told beyond a shadow of a doubt Gregg Marshall is at the top of Tennessee's pecking order.
From what I've been told that we would be willing to pay somewhere between 2.2 - 2.4 in that ball park for Marshall. He's making 1.75 at Wichita. Now, I was also told that they (UT-Hart) are not just looking to throw money around and that if their top target's don't want to come to the table, that they have no reservations about bringing in a Donnie Tyndall, Michael White or a Richard Pitino. Tyndall and White could come fairly cheaply, they are only making 500k at Southern Miss and La. Tech respectively. Pitino is making 1.2 at Minnesota.
Tad Boyle is a guy high up on the list but he's making 1.7-1.8 at Colorado and whether he'd be willing to jump for a couple a hundred thousand is anyone's guess. He's also originally from that part of the country.
I was told they like Mick Cronin, but the biggest problem with him, he's already making 2.2 at Cincy and he was born there and is more than likely not going to leave because he's already making around the top dollar we're going to pay.
Ben Howland's people contacted UT as soon as Cuonzo was announced for the Cal job. Howland would almost certainly take the job and we could come to financial terms with him, he's within our range.
The biggest problem with Howland is the baggage left behind from UCLA and that SI story and he has a reputation as not being a real personable guy.
I do believe there are a lot of big $$$$ people who are really pushing for Howland if they can't get Gregg Marshall to the table. I do believe Hart is vetting Howland inside and out and talking to a lot of people about him.
I'm not sure he would fly here but as I've told you before, Howland would be my 1st choice.
Tubby Smith's agent contacted UT yesterday. I don't see Tubby getting a sniff.
I'd like to think we could get Gregg Marshall to the table or hire Ben Howland, but my gut tells me it's probably going to be a guy like Tyndall, White or maybe a Richard Pitino.
You also never know if Hart has someone he could pull out of left field. These things as you know can change quickly and I've heard names like the guy at Xavier and I've heard Archie Miller but nothing really concrete on them.
I really think there's 3 guys' they would cross the 2 million mark on and that's Marshall, Tad Boyle and maybe Ben Howland in the 1.8 - 2.2 range. Marshall is the one guy I think they could go above and beyond for, with maybe something as high as 2.4
Your Vol Colonel'
That is excellent stuff Colonel. And I 100% agree with you that UT has to at least kick the tires on the top tier guys before dropping down. Any of the guys mentioned in your report would be a MAJOR upgrade of Cuonzo Martin!
Keith Hatfield dominated Clone's show last night at tonybasilio.com! Wow! Here he is presented by Springs Dock Resort.
Hatfield's Hardwood Report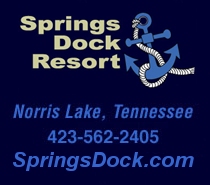 'Water always finds it level. Frank Haith is on his way to doing the same. He followed Cuonzo Martin and jumped from Missouri before he could be pushed. Tulsa is too good a job for him, but his career arc is at least headed in its deserved direction.
Missouri will now likely look to use Stan Kroenke's financial largesse to buy Gregg Marshall. That makes the prospects of Marshall ultimately landing in Knoxville, which were always remote, even less likely. Dave
Hart will at least give the appearance of pursuing the Wichita State coach. It says here that such an exercise is almost entirely for show.
The first order of legitimate business for Hart is to decide whether or not to pursue Ben Howland. That should dictate the rest of the search. If Hart decides Sports Illustrated exposés and innuendo about Shabazz Muhammad don't outweigh three Final Four appearances, Howland should be the guy. Should he choose the risk averse approach, Howland is not in his plans.
Mick Cronin's situation will be intriguing to watch. He's making a very good salary coaching in his hometown. On the other hand, he has a crumbling arena and an uncertain conference in front of him. UT owes it to the fanbase to at least get a true gauge of Cronin's interest in the position.
There are several coaches making back channel inquiries into UT's vacancy. Travis Ford and Donnie Tyndall are the most active of those. I'm representatives of Michael White and Kermit Davis will ramp up their efforts once Tennessee kicks the process into gear. Tim Floyd and Larry Eustachy are off the board names Hart would be wise to contact.
Go Vols
Keith'
If I'm Ben Howland, I go on somebody's show, get in front of somebody's camera and knock this stuff down. I've had several folks e-mail this to me.
Link
Go Vols
Tony
Map of Recent Visitors @TonyBasilio.com