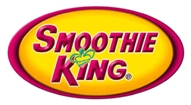 '
No News Does Not Always Mean Bad News
Take the curious recruitment of
Landon Dickenson
. Dickenson is a 6"5" 300 lb. interior lineman from Hudson, North Carolina. Dickenson is not just any interior offensive lineman. He is rated as the 3rd best guard prospect in the country, a top 100 prospect overall, and RIVALS rates Dickenson as a 4-star prospect. Tennessee was one of the first schools to offer Dickenson a scholarship. Every school in the country wants an interior offensive lineman like Landon Dickenson. Schools like Michigan, LSU, Alabama, Auburn, Georgia, Florida State, USC, and Tennessee are just a handful of the schools pursuing Dickenson.
Dickenson has remained a recruiting priority for but at some point after the offer the relationship between Dickenson and Tennessee had apparently cooled. But…. As Lee Corso would say not so fast my friend.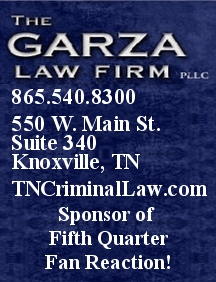 For the better part of the summer and through the first portion of the football season there did not appear to be much in the way of contact between Tennessee and the Dickenson camp. Then what happens? Dickenson shows up for unofficial visits to Tennessee for the South Carolina and North Texas State games. Will he make it three home games in a row with a showing for the Vanderbilt game?
Regardless of whether he makes the trip across the mountain on an unofficial visit, Tennessee has established itself as the frontrunner and team to beat for Landon Dickenson's commitment.
With spots at a premium in Tennessee's recruiting class and adding an interior offensive lineman not thought to be a high priority, Landon Dickenson is a prospect you take a commitment from 100 out of 100 times.
Interesting…..
IF Tennessee is fortunate enough to sign Landon Dickenson and hold onto the current commitment of cornerback Marquill Osborne (an Army All American) that would mean Tennessee goes into the neighboring state of North Carolina and walks away with 2 of its top 4 high school prospects in this recruiting cycle.
If Larry Fedora scoots out of Chapel Hill ahead of NCAA sanctions, don't be surprised if Tennessee gets involved with defensive tackle Marlon Dunlap of Charlotte who committed to the Tar Heels over Tennessee earlier this year.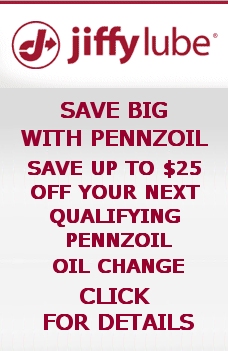 It's Raining JuCos
Literally. Vanderbilt weekend represents the first big recruiting weekend of the winter portion of the 2016 recruiting cycle.
At this writing Tennessee is expected to host at least 7 official visitors. 5 possibly 6 of the scheduled official visitors are Junior College (JuCo) prospects.
Building a recruiting class on JuCo players is a risky proposition. Over the years, Tennessee has experienced the highs and lows of relying on JuCo players. For every Charlie Garner, Cordarrelle Patterson, or Alvin Kamara that have shined at Tennessee, there have also been a handful of well Kenny O'Neill's that have never found their way here.
In Tennessee's case, JuCos make sense PROVIDED the player can get out of junior college in December, enroll in January in time for off season conditioning and spring practice, and the player fills an immediate position of need.
Tennessee believes it is a few players away from making a real push next season for the SEC Championship, The JuCos visiting fill perceived areas where Tennessee needs immediate help in 2016 and therefore make sense in this recruiting cycle.
Three of the JuCo official visitors this weekend are committed to Tennessee and do plan to enroll in January. The three are:
Though each appears firmly committed to Tennessee, other schools have not backed off and will fight Tennessee tooth and nail until these kids sign in December.
Jeff George is fresh off an official visit to Auburn, Alexis Johnson is being courted by heavily Alabama and Baylor (though he maintains he will take no other official visits) , and Henderson is attracting interest from a number of Big 12 and ACC schools. Johnson and George fill areas where there are obvious opportunities for immediate playing time in 2016. Henderson though may represent the best evaluation by Tennessee of the three. Tennessee saw something they liked in Henderson before most every other major school did when the staff was evaluating his teammate Jeff George. Henderson continued to improve throughout the season and ended up receiving numerous post season accolades for his play. Now, he is on the recruiting radar of many Power 5 schools.
There other JuCo official visitors are intriguing in their own way:
His athleticism is unquestionable. You do have to be concerned about the quality of offensive tackles he competed against during games and day in and day out in practice. Bonner has a lot of work to do in terms of strength and conditioning. Right now he isn't strong enough to compete week in and week out against SEC offensive tackles.
The downside with Bonner though is twofold and significant in my opinion. Bonner is not a January enrollee. Tennessee is his first official visit. He will take other official visits and other SEC schools are in the mix. If Tennessee were to take a commitment from Bonner, they need to insure Bonner is on a path academically to graduate in May BEFORE investing a scholarship slot on him. Jordan Bonner makes a lot sense with the departure of Curt Maggitt and Chris Weatherd in 2015 an Corey Vereen, LaTroy Lewis and Derek Barnett (likely) in 2016. Personally, if I am taking a JuCo, I want the player enrolling in January. It will be interesting to see how this recruitment plays out.
Jonathan Kongbo a 6'4" 260 lb. strong side defensive end. Kongbo is a developmental prospect. He has only been playing organized football for 4 years. Right now, he is just overpowers offensive lineman. Kongbo ended up at Arizona Western Community Junior College after spending one year at the University of Wyoming. Kongbo has drawn significant interest from Pac-12 and other SEC schools including Auburn and Mississippi State. Oregon State seems to be the leader in the clubhouse. That may change this weekend. Something tells me Kongbo stays on the west coast but that is just a gut feel for now.
The one JuCo possible visitor in cornerback/athlete Stephan Robinson. Tennessee discovered Robinson while watching his teammate at NEO Jordan Bonner's film. While Robinson does have a handful of Scholarship offers, he would be coming to Tennessee without an offer. Robinson is a mid –term enrollee which I think is a key reason Tennessee is considering bringing him on an official visit. At this writing just not certain if Tennessee is willing to invest an official visit here. They may elect to hold onto the official visit until later in January.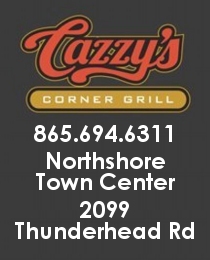 Robinson quite frankly appears to be a contingency plan in the event the above mentioned Henderson either has academic issues that prevent him from entering in January. Robinson is a mid-termer and actually has 4 years to use 3 years of eligibility. Robinson is an under the radar prospect and has little interest from major schools at this writing.
The Junior College version of National Signing Day comes in mid-December for JuCos who are eligible to enroll in a 4 year university in January. Therefore, Tennessee will not have to wait too much longer to know their fate with the JuCos eligible to enroll in January.
Is Tennessee Finished In State?
Whether you look at recruiting on a macro or micro basis it is hard to find fault with anything Butch Jones has done since taking the job. The recruiting rankings over the past two years say it, Tennessee is now back to going toe to toe with its fiercest competitors for prospects, and you can see the results of recruiting through improvement in level of play.
With that said, after each recruiting cycle, the Head Coach, Bob Welton, the recruiting staff, and coaches do a self-assessment of their approach and results. One thing about this coach is he is constantly looking for ways to improve and promote the Tennessee brand.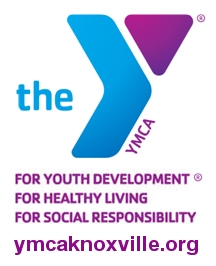 From what I understand
one of their 'lessons learned" from the 2015 recruiting cycle is not be so fast to write off a prospect particularly an in state prospect who doesn't perform particularly well at camp but between camp and end of his senior season shows exceptional improvement and turned himself into a highly recruited athlete.
Last cycle, there were two maybe three in state prospects Tennessee frankly evaluated early and moved on from. These prospects had exceptional senior seasons and Tennessee never circled back to them. Each one signed with a Power 5 program and either started or contributed significantly as a freshman.
Tennessee's wide receiver board seems to be wide open at this point. Yes, Jeff George a JuCo is committed. However, two of Tennessee's top remaining targets Kyle Davis and Mecole Hardeman ) appear to be heading to other schools. Right now, the top high school prospect on the board is Mobile, Alabama wide receiver Velus Jones. Jones will visit Tennessee but Jones to Tennessee is far from a certainty with schools like USC, Michigan , and Ohio State pursuing him.
With the wide receiver board seemingly wide open, you may see Tennessee pay more attention to in state prospects like athlete
Nate Johnson an athlete from Montgomery Station
. Johnson who committed early on to Purdue recently received offers from Miami, Northwestern. Vanderbilt to name a few. Though his team is in the midst of a playoff run, Johnson has found his way to Tennessee as an unofficial visitor on a couple of occasions.
Johnson wasn't highly recruited after his junior year but has caught the eye of many college recruiters during his senior campaign. Johnson is a slot receiver type and Tennessee is in dire need there because their top three (Johnson, Pearson and Pig) are all gone after 2015.
Also, I am not certain Tennessee completely out of the recruiting sweepstakes for mid state standout
JoeJuan Williams
. Williams' recruitment has been similar to the above mentioned Landon Dickenson. Tennessee seemed at different times to have momentum with Williams only for things to cool. Recently, it appeared Williams might be headed to LSU. With the turmoil around Baton Rouge, Williams may be rethinking that choice. Tennessee has not given up the fight regardless. Williams is a safety and Tennessee really needs two safety types in this class.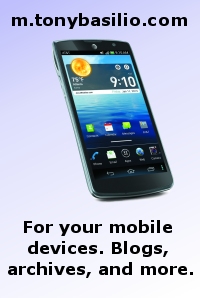 Notes:
Tennessee is expecting current committed prospects quarterback Jarrett Guarantano and potentially defensive tackle DeAndre Christmas Giles on campus for unofficial visits for the Vanderbilt game.
Getting Christmas-Giles on campus for an unofficial visit would be big.
Again, credit Tennessee for a great evaluation.
Tennessee evaluated Christmas-Giles before any other big school and extended him an offer when he was an unknown two-star prospect. Now, Christmas-Giles is being pursued by other SEC schools as well as Texas, and Nebraska. Christmas-Giles will be a four star defensive tackle when the updated recruited rankings are released. This kid is becoming one of the key pieces to this class.
Tennessee staff members will be on the road recruiting as early as next week. I expect the fallout from all the open head coaching positions and those on the horizon to begin Saturday night and Sunday. For Tennessee, what this means is there will be plenty of new names that pop on the recruiting board. Remember last year about this time Darrin Kirkland Jr. was headed to Michigan and Michigan made a head coaching change.
'X'