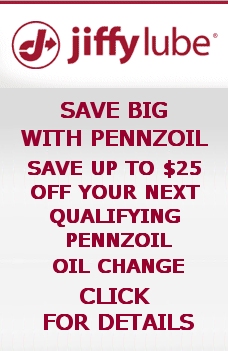 The last time Tennessee won 4 straight to close the regular season was 2010. Below are the scores of those games.
Memphis 50-20
Ole Miss 52-14
Vandy 20-14
UK 24-14
Think about how much better the teams are the that Tennessee currently has in its sights.
South Carolina is 35 pts better than that 2010 Memphis team. That was one of the worst team I've ever seen and it's not really even close. Memphis in 2010 is ALL TIME bad.
Ole Miss in 2010 would get beat 7 to 10 points by this year's Mizzou team.
Kentucky of 2014 would pummel Vandy of 2010. Easily 2 touchdowns better.
Vanderbilt of 2014 isn't beating anybody, not even Kentucky of 2010.
I guess what I'm trying to say is that the last time Tennessee ran the table with a relatively thin roster, they did so against a path of least resistance.
This is a gettable game.
Fab Five Freddy last night said that even the late, great Heavy could see that Tennessee could in great shape for at least a cover in that game Saturday. I'm thinking bigger and better.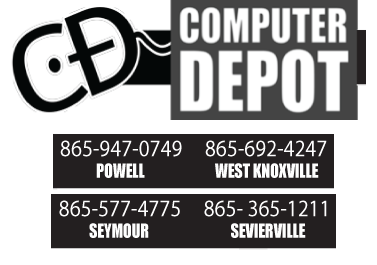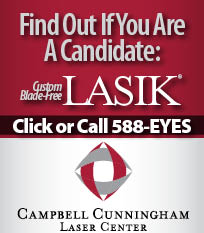 What follows is my fearless forecast for the remaining games of 2014. I can't with a straight face pick Tennessee to sweep the last four games until I'm forced to pick these games.
South Carolina: Joshua Dobbs is the X Factor. Carolina's defense is why. The Cocks are 89th in total defense on the air and have had a terrible time getting off the field. Carolina has had a TERRIBLE time facing QB's that can run. For more see their awful performance versus Texas A&M in week one. Kenny Hill went from All American that night to perhaps right bench. Still he tore Carolina apart. Patrick Toles at Kentucky shocked the Cocks along with Jo Jo Kemp who ran the Wildcat to perfection. Auburn beat Carolina 6 ways to Sunday last weekend and made them like it. If Joshua Dobbs can play anywhere close to the level of his play against a GREAT Bama defense, Tennessee should score points on Saturday. Now, they will give up some points too as Thompson is a nice player with very good weapons around us. In an era where just about everybody has a current winning streak over the Vols, I'm calling for Tennessee to extend their winning streak to 2 over Carolina. The Vols go on the road and shock the Cocks 35-31.
Kentucky: Patrick Toles is a wonderful talent leading a pretty good offense. Kentucky is a legitimate football team on both sides of the ball. If Kentucky wore the uniform of any other team on this list, I would pick them to upset the Vols in Neyland Stadium in this spot. The problem is that Tennessee owns the Kats. Kentucky will come into Neyland and throw the ball around and lose. It will be shades of the Tim Couch years. This will be a wildly entertaining game with Tennessee winning 31-28 on a last second field goal. Tennessee is to Kentucky what Florida is to Tennessee. The truth hurts. Tennessee 31-Kentucky 28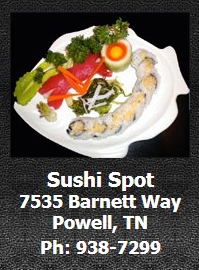 Vanderbilt: Are you kidding me? Vandy? The bottom has fallen out the Dores. Just like the Doors of the 1960's got their name from Aldous Huxley's book The Doors of Perception, this game itself will be a similar marriage. The Doors derived their name from a line in William Blake's The Marriage of Heaven and Hell: "If the doors of perception were cleansed, everything would appear to man as it is: infinite" (source Google). This night will be heavenly for the Vols as they give Vandy hell. Think about it! Tennessee 45 Vandy 10.
Now, that I've shared this with you, A couple of things. First of all this is not an expectation of mine. If Tennessee fails to make a bowl game but continues to make progress, I'm not going to jump all over Butch Jones and his staff as long as they look well coached in the process. I've made the case at the front of this today that 2014 Tennessee is facing a much more difficult stretch than the 2010 edition.
It should be noted that all of the above is entirely contingent on Tennessee keeping Joshua Dobbs healthy. If Peterman is forced to play for any period of time, all bets are off.
I'm also counting on Butch Jones to play the effective offensive line that we saw against Alabama during this stretch. Why he continues to screw around with Brett Kendrick at tackle is beyond me. Let him play and keep Kyler Kerbyson inside at guard. This is obviously Tennessee's best combination.

Perhaps the final opportunity for Donnie Tyndall to land an impact recruit before November's signing day occurs today when Chris Clarke of Virginia Beach announces his intentions. The press conference is scheduled for 2:30 as Clarke will decide between Va Tech, UConn, Tenn and Creighton. Tech is thought to be the leader as Buzz Williams has put together a top 25 class there. Clarke did have a great visit to Knoxville last month.
Link

'X' wondered aloud yesterday if one of these backs will make it to Knoxville next year but he's having a huge 2014 with his current team.
Link
During the Smartway/Dalton Bearing 5th Quarter, we had this aspiring author sit in with us and we even got a mention in this wonderful piece about the experience of seeing Tennessee Alabama in Knoxville. Well done Nick Fogel!!!
Link
3 World Series Titles in 5 years in this era is all time impressive from the San Francisco Giants. I would bet you most men over the age of 35 would have trouble naming 8 players on their roster. This is the most under the radar dynasty since the New York Arrows of the MISL back in the late 70's. Yes, I said it. Yes, it was goofy. Yes the Giants are everything the Phillies and Braves aren't. They are flat out clutch. Hunter Pence put on that jersey and became a World Series MVP. How does this happen? Are you picking against the Giants next year? Three World Series Titles with three different aces. Madison Baumgarner is 25 and already has a place in Cooperstown with that performance last night. He's won 3 World Series titles. Can you imagine that?
When your team wins it all, what do you do? Destroy your town of course. Makes sense.
Link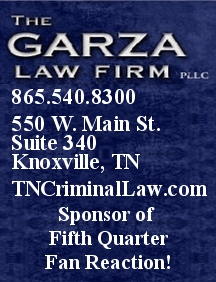 BTW, the defense in game 7 last night was all time great. Two amazing baseball team going 7 games decided by one run equals magical baseball. Enjoyed every minute of that game and series!!
UNC accreditation under review...AGAIN.
Link
B+ weekend of college football. We will discuss with Mike Huguenin of NFL.com/cfb247.
Link
Let me hear you say Butch Jones. Love the alt tuning in this song. This guy is really talented.
Link