Here are a couple of lists in Pat Summitt's honor.
Most Significant Tennesseans. Born, lived, and served Tennesseans.

Pat Summitt
Sergeant Alvin York
Davey Crockett
Howard Baker
Dolly Parton
Wilma Rudolph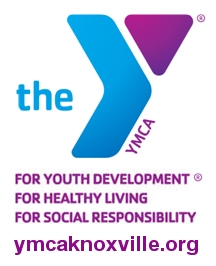 Look at that list. I don't blanch one bit in including Pat Summitt on this list. All of these folks are people with an all time impact on our state and thus our country. If you're wondering about Rudolph's inclusion on here, she's a civil rights pioneer from beautiful Clarksville and a world class athlete as well. Dolly Parton is simply an entertainment giant. She's probably the first that would get voted off this island if you made me pare my list down to 5.
The Summitt of Women's Sports
(AKA) Mt Rushmore of Women's Sports
1. Pat Summitt
2. Billie Jean King
3. Babe Didrikson Zaharias
4. ???????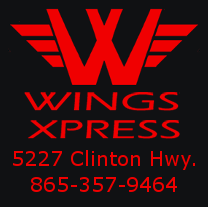 I reeled of these 3 pretty quickly. I'm stumped for a fourth. Here's a question...How many athletes did the 3 athletes above inspire through the years? How many little girls were given hope by these trailblazers? Even as great as King and Didrikson Zaharias were, they weren't trailblazers in the sense of Summitt. She drove the bus, did the laundry and elevated her entire sport out of the dark ages. Billy Jean King was great, but she starred on a tour that was already established while Babe Didrikson Zarharias already had a stage on which to star. Pat Summitt had to help create the stage on which her sport performed. This makes her truly unique in our world. Look at this way...What's left to be discovered sports-wise? There can only be one first time. That boggles the mind if you stop and think about it.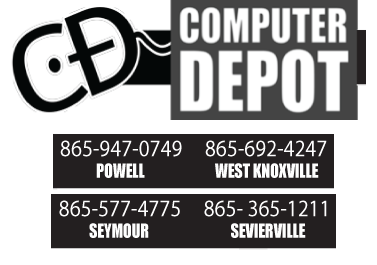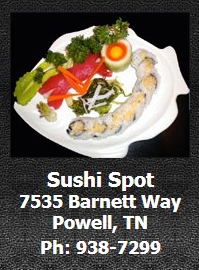 If you missed yesterday's show, it made me long for the politically incorrect days of years gone by. We had a laugh out loud time looking back at some amusement parks of the 1960's and 70's in Pigeon Forge. I was told by several people that they laughed out loud at yesterday's show. If you missed it, click on the second hour in our archives. I promise that you will be moved and learn something as well. Great East Tennessee history was covered. Classic.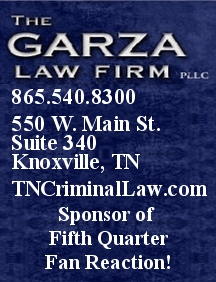 Akeem Freeze has violated a rule. And it doesn't involve illegal use of djembe drum. Nor does it center around improper lighting of an African prayer candle. Akeem has officially become the story. He's a white African hemorrhoid. In Africa they could call him Jedi Jedi
Link
. To the NCAA, Akeem is becoming a real pain in the ass. He may have to pay the ultimate price if this trickle isn't stopped. Do you think Tunsil was worth this? I'm on the record as stating that I want Freeze to make it because he's the modern Bobby Bowden. The concept of a coach saying "God bless you" to all, while cheating like hell is as old as time. We need this guy to stick around. I'm afraid for his sake that he's going to wear out his welcome. Look. The guy is a damn rat fink lying cheater. But what do you want him to do? He coaches a lesser like in the SEC. The only chance Ole Miss has is to cheat on days that end in y.
Link
I LOVE this. God bless this man for his telling the story of the common man in our great region. Celebrate stuff like this. The best things in life are truly free.
Link
Tee Mail: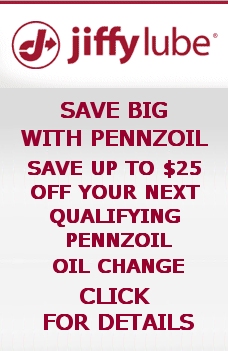 'Hi Tony!
I was listening to your show Tuesday via The Tony Basilio Show App driving from San Antonio, TX to Austin. Listening to some of your callers, yourself and Mr. Mattingly got me choked up a couple of times thinking of Coach Summit and what she means to the great state of Tennessee. I did not know her personally, but I still somehow feel like I lost a friend or a family member with her passing. In fact, the whole state of TN lost a family member today. She, like many of us from rural TN towns came from humble beginnings. She is the symbol of excellence by the way she lived and through hard work, determination, high standards, and fierce competitiveness built something very powerful from practically nothing. If that isn't inspiring then nothing is. I was born in 1974, the same year that Coach Summit accepted the coaching job at Tennessee. Aside from the color orange, she has been the only constant in Tennessee athletics during my lifetime. She will be missed dearly by many.
I have enjoyed listening to your show and calling in from time to time for the past few years since a friend referred your show to me. I may live a thousand miles away here in TX, but I was born and raised in TN. Thanks to you Tony and your contributors, I can feel a little closer to home by listening to you. I thank you for that! Go Vols!
Sincerely,
Michael in San Antonio'
Michael: Always great to hear from you. Sorry it has to be under these circumstances. We lost a real treasure when Pat Summitt left this world. Put it this way: how many sports figures will have their death announced on the front page of both the NY Times and Washington Post? Absolutely astounding impact on the world of sports and her world at large. Pat Summitt was a true tour de force.
The Tony Basilio Show
Current Sponsorship Opportunities
•
Beano:
Monday and/or Friday Sponsorship

•
Studio:
Naming Sponsorship

•
Football Fridays:
Live Tony B Broadcast EVERY Friday before football games!
SALE PENDING

•
Postgame Call-In Show:
Both audio and visual presentations with visual product placement avails on Periscope/Youtube

•
Book Corner:
All Interviews. Your Business gets a presenting sponsorship with 30 second commercial.

•
Tony B App:
Presenting Sponsor. Perfect for regional concerns.

•
Mike Huguenin:
Thursdays. A presence W/TB Since 1997.
SOLD

•
Football Mondays:
Every Monday we will BROADCAST LIVE FROM YOUR BUSINESS Mondays after UT football games!

'Tony,

I'm a long time reader of your blog from the Bristol, Va. area. I love what you do and how you call things as you see it regardless. I look forward to seeing you and Vol Nation at the Battle of Bristol. I hope you have something special planned here for that weekend.

If you feel the same, can you help propel this idea into reality. You have the contacts and forum to start the ball rolling.

The NCAA should rename the women's basketball National Championship Trophy after her.

That would be the honor she deserves on a national level.

I would also like to say: "Thank you Pat" for being a great role model in life not just in basketball. I missed you when you retired and now there is a big hole missing in the hearts of all UT fans.


Best Regards,
Keith Gregory'
Super hearing from you! Such wonderful sentiments from you, and I do think you have a terrific idea. I threw this out on the air yesterday at your suggestion to Dr. Sean Sinclair and he concurred that this was a great idea. He made a great point in that here in East Tennessee we have had a bad habit of overreacting when it comes to naming things after sports figures. I give you a street named after Tee Martin and Chamique Holdsclaw as exhibit 1 and 1a. That said, NCAA Women's hoops can't do enough for Pat Summitt. Calling that National Championship Trophy The Summitt would be an awesome way to keep her name and legacy alive. Powerful idea my friend. Great stuff.
Link
RIP Pat
Tony