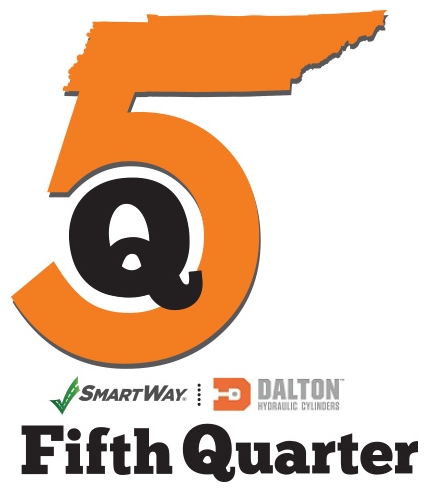 Saturdays This Fall
Tune in right after the game!

Listen on TonyBasilio.com
& On Your Apps!
Live @ Hardee's Kingston Pike/ Cedar Bluff
Posted: Friday, November 21st, 2014, 10:07 AM
Special thanks to my lovely wife Laura who worked extra hard yesterday to make sure my show can stay on the air. She saved my life yesterday and deserves a huge thanks. Without her, we wouldn't have a show today. Thanks to the lovely Mrs B!
Vol Colonel recently had a major surgery for cancer. He's down but he's far from out. He wrote me a message last night and I thought I would publish it here since we are all a part of this radio family.
'Tony, I am one blessed man to be talking to you right now. I made it through surgery last week but brud I had more complications than expected. I don't think I ever realized just how hard things could be fighting this cruel disease. I just told myself that no matter how bad I was having it, somebody out there was having it worse than me. I'll get back with you soon and fill you in, it's wearing me out just doing this e-mail. We'll get stronger with each day that goes by. Thank you for all the prayers, Tony...will you please alert the twitterverse for me that I'm recovering at home now after a successful surgery. I noticed a lot of fans of the show sent prayers...I don't have what it takes to get on there (twitter) and answer......I love you brother....you are the best. And I love your radio family...Some amazing people. Believe me brud, I'm feeling those prayers and well wishes. It pumps me up.

Vol Colonel'
We really missed the Vol Colonel at this week's film study session. It was great having Fab Five Freddie along with Beano, Sinclair, Christian Lundy, Jon Reed and my guitar teacher David Bivins on hand. Tony Robinson checked in via Skype and he was geeked up about the play of Dobbs. Amazing observation below, the Vols are favored over a team playing for a division title tomorrow. We're talking about a Mizzou team that hasn't lost in 9 tries in this league on the road. That's damn impressive all the way around. Vegas usually knows from whence they speak. We'll see how this one turns out. Should be interesting.
Film Study: Week 11 Missouri
'Saturday sets up to be a very interesting game between Missouri and Tennessee. Both teams are coming off of impressive wins last week. Tennessee is looking to become bowl eligible for the first time in years and Missouri is fighting to repeat as eastern division champions. The Vols will look to enlist two more true freshmen to the starting ranks as team leaders AJ Johnson and Brian Randolph will sit out at least a half of this game.
Missouri on offense
Missouri brings an inconsistent offense to Neyland Stadium. At times, the unit appears to move the ball at will. While at others, the Tigers look to be unable to get out of their own way.
They have more than enough playmakers to make life frustrating for the Big Orange. Missouri runs a spread offense with 3 wides, a tight end, and one back. Their play calling is very much like ours
. You will see a heavy dose of the receiver in motion, the zone read, and quick hitting passes to the receivers and backs.
Maty Mauk
leads the way at quarterback. He plays with a lot more swagger than his statistics suggest that he should. He is a gun slinger. He is not afraid of making any pass at any time. He is completing a pedestrian 52% of his passes for his career and has less than a 2:1 td:int ratio.
His inaccuracy stems from sloppy mechanic and a lack of respect for down and distance.
Mauk can extend plays with his feet. He can pick up short yardage first downs, but he does not out run or elude any defenders.
The Tigers have a two headed mini monster at running back.
Marcus Murphy and Russell Hansbrough are both diminutive backs that are very quick. Murphy is more of an outside runner, while Hansbrough can and will stick it up between the tackles.
This past weekend, the combo tallied almost 300 yards on the ground. Both are capable receivers and can run away from safeties and line backers.
Missouri's go to receiver is Bud Sasser. Sasser would be our leading receiver based on statistics. He, Darius White, and Jimmie White are all fifth year seniors with Sasser and White being 6-3.
The Tigers' offensive line is a quality unit.
They have given up only 15 sacks this year and consist of four red shirt juniors and one fifth year senior.
If the Vols can get some pressure on Mauk, he will turn the ball over forcing passes. If he gets a hot hand, he can be a play maker.
Missouri on defense
The Tiger defense is certainly the
strength of this team
. They rank sixth in the conference in total defense, third in turnover margin, and second in sacks. The much celebrated Michael Sams' departure has had little effect on this units productivity.
All American Shane Ray and Markus Golden seemingly live in opponents backfields. They both line up wide to the tackles and are extremely quick off the snap. It would be smart to use Hurd and our tight ends to chip these guys early and often.
Harold Brantley could be an all conference type player his senior year.
The Tiger back seven are good, not great. They benefit greatly from the pressure the d line generates.
They do not show a lot of blitzes, because frankly they bring enough pressure with just four.
If the vols can limit the amount of heat on Dobbs, there are plays to be made in the passing game.
Missouri on special teams
The Tigers have a fine field goal kicker in Andrew Baggett. The coverage units are average and typically the kick offs are not very deep.
Take home message
This is a game that Vegas appear to like the Vols even giving up points to a potential division champion. It will be interesting to see how Tennessee responds to the drama from this past week. A win this week end would mean more than being bowl eligible, it would reverberate around the recruiting circles and make next weekís game at Vandy look like Neyland West.
Enjoy the game!
Go Vols!
Your Basilio Radio Family Film Study Crew'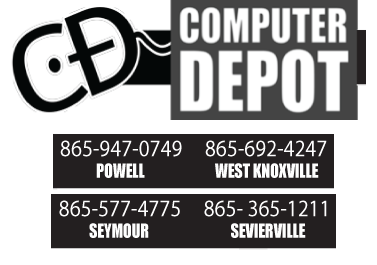 Donnie Tyndall & The NCAA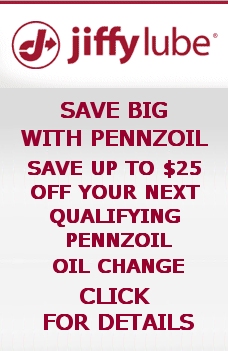 A little more is trickling out about Tyndall and the NCAA meeting. I spoke with a UT source yesterday extremely close to the situation who said that an NCAA Notice of Allegations is sure to come Tennessee's way after the first of the year. I was told last night that UT fans shouldn't be shocked if the notice is rather lengthy. A long time acquaintance in the profession told me last night that the NCAA will throw perhaps 9 or 10 items against the wall in certain cases to try and make something stick. As I told you yesterday right here, Tennessee's representation sat in during his interview with the NCAA. I can elaborate today that the line of questioning covered several areas including questions about partial qualifiers, drug testing, academic requirements, housing, etc.
When the letter from the NCAA arrives after the first of the year, expect it to look much worse than it actually is. A source close to Tyndall's camp told me last night they feel like they are in pretty good shape so far. In fact the stuff from the NCAA that may end up sticking is academic in nature and wouldn't have the direct fingerprints of Tyndall on them. If this is the case, expect the folks at USM to deflect it Tyndall's way. Just the nature of the business.
If academic issues end up becoming the bulk of the case against Tyndall, then Dave Hart should do the right thing and stand by his man! I believe the NCAA will try and slap a charge of lack of Head Coach Control on Tyndall if the academic stuff is all that sticks. Here's more on what the NCAA expects from hoops coaches.
Link
One thing I'm in the process of doing is trying to determine how the NCAA weighs these issues. Are academic matters more on the institution or the coach? And how should UT view such issues if this becomes DT's most glaring progression? It seems that if sources close to Tyndall prove prophetic, he may have some life here. Put it this way, if UT determines that the punishment will be a few game suspension for next year, they need to stay the course with this guy.
Another aspect of this I would like to look it in future blogs is how the NCAA treated Tyndall at Morehead State. How many charges did they throw at him and ultimately what did they find? Could give a decent template for how this one may proceed. I have to do some digging on this one and will let you know what I come up with.
In light of this guy's coaching ability and short term recruiting acumen, it would be a shame to just throw him overboard. Meanwhile we all stay in limbo.
Keith Hatfield returns with a thought provoking IX today.
Hatfield's Nine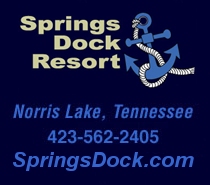 'A tumultuous week for UT athletics is nearing the finish line. A win tomorrow night in Neyland Stadium would do wonders for morale.
1. I'm always interested to see if coaches can rally their teams in times of trouble. Butch Jones and Donnie Tyndall each face that task right now.
2. Missouri's front seven will pose a much larger challenge for Josh Dobbs than South Carolina and Kentucky. This will be a good measuring stick of how much progress Dobbs has made in the last year.
3. Missouri's offense is nothing special. I expect the Vol defense to hold them reasonably in check.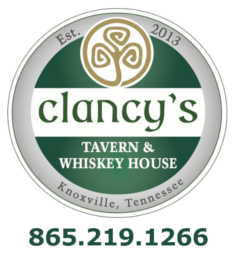 4. A win tomorrow night puts UT in position to play in a much better bowl than could have been envisioned at the start of the season. 7-5 will have this team on a decent postseason game.
5. I really hope someone can step up and relieve Josh Richardson of primary ball handling duties. He deserves to showcase the best parts of his game during his senior season.
6. Armani Moore has obviously put in a great deal of work on his game. He is a far, far more skilled player now than at the beginning of his career.
7. Texas A&M missed a chance at a really nice nonconference win yesterday by blowing a late lead against Dayton. The Aggies are obviously improved.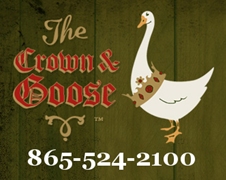 8. Cuonzo Martin is off to a nice start at Cal. UT fans can brace for plenty of baseless criticism for their treatment of Martin in days and weeks to come.
9. There are a couple of really nice under the radar games tonight. Stephen F. Austin at Xavier and Kansas State visiting Long Beach both promise to be entertaining.
Join me on The Basilio Broadcast Platforms and WLAF AM and FM for Show Cause. Gregg Marshall and Gary Parrish are among our guests today.
Keith'
Great gesture from Tyndall to have his guys go and meet and greet and shake hands of all who attended last night's game at TBA. That's the way we do it in Rocky Top. The players on the team were ALL flanked at various exits thanking the fans as they left TBA. That's the way to win the fans here. Effort and appreciation will go a long way with this fan base. It seems we value effort and appreciation from our coaches/players almost as much as winning around here.
Tennessee's hoops team this year is very much a work in progress. I think you're seeing why I thought they would be a middling/.500 type team this year. Just not enough ball handling. 8 turnovers to 7 assists versus a SWAC team is a bad sign. These guys have enough to beat some teams they shouldn't and not enough to record an embarrassing loss or two. Never know what you're going to get with these guys.
Some interesting #'s from last night's box score. Anybody seen Robert Hubbs?
Link
I know the crowd was rather minuscule for a season opener but I can't help but wonder how moving the game to tonight would've boosted the crowd. Only one problem. The Lady Vols had reserved the date far in advance.
Orange Throat has an interesting entry today.
Orange Throat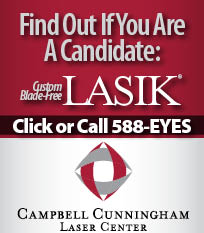 'Let's lay the ongoing drama with Donnie Tyndall aside, as it will probably take months for it to come to a conclusion.
The more pressing issue is the investigation of possible pending sexual assault charges against A.J. Johnson and Mike Williams, from an accuser who is apparently a UT student and possibly a UT athlete. The possible charges result from a party held late Saturday night/Sunday morning after the Kentucky game at the apartment complex occupied by Johnson.
I prefer to call any accuser an accuser instead of a victim, because victimhood has not been established. As of this writing on Thursday night, nothing's been established except for media reports that have named the alleged perpetrators of the alleged crime.
We live in a time where our collective brainpower hasn't caught up to technology. Butch Jones, whether he was instructed by Dave Hart and/or the university administration, had no choice but to suspend Johnson and Williams. If he gave them the benefit of the doubt before charges were brought, the weight of the do-gooder national media could have descended on his program.
When you are the accused in these situations and with the super-charged climate around legitimate issues around domestic violence, you are on defense if you are the male. Your identity gets out. The accuser's doesnít. There's no walking this back if you're A.J. Johnson. You've been damaged by potentially millions of dollars. He's going to miss his final home game at Tennessee. His NFL draft value has been diminished.
To the zealots saying UT shouldn't have suspended the two players? You're wrong. Sexual assault is a serious issue. P.R. wise, UT had to do it. Is it just? Maybe and maybe not. Let's see how this plays out.
Orange Throat'

Jon Reed goes off today in his corner. He follows Hatfield's show today on the app.
Jon Reed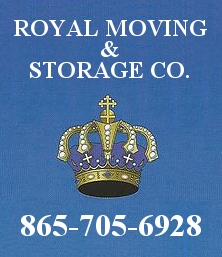 'Donnie Tyndall went out of his way to thank the fans last night after their victory over Texas Southern. Attendance was terrible, worst for a home opener in a decade, and itís hard not to blame the NCAA investigation. Fans do not want to get invested into this team and, most importantly, this coaching staff with a potential change on the horizon. Tyndall and the basketball Vols are going to play an exciting style of basketball this year; one that will be more effective with a good home-court atmosphere. The NCAA could at least do olí Donnie a favor and either put him out of his misery or clear him so that Tennessee fans can at least enjoy the basketball season. However, when is the last time the NCAA has done anything to benefit Tennessee fans? How long before Donnie Knoxville turns into Donnie Timeline?
Say what you will about Cuonzo Martin, but self-preservation is a skill. Last yearís tournament run did enough to rescue him from getting fired. He then looked around at the remaining Tennessee roster and read the writing on the wall. It looked like Martin has a fairly talented team at Cal as they outclassed Syracuse in Madison Square Garden from the opening tip. I canít make myself root against him, but Dickie V, however, has never been more unlikable than when he was babbling on about the injustice Martin suffered while in Knoxville. Spare me.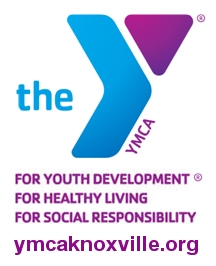 Iíve had enough of the Oakland Raiders being terrible. It looks like they finally have their cornerstones on both sides of the ball with Kahlil Mack and Derek Carr. They finally got a win last night over the Andy Reid and the Chiefs. Their fans may be literally crazy, but thatís the only reason they could possibly still be Raider fans. They made that place last night one of the five best atmospheres of the NFL season. Last night was Oaklandís Super Bowl. No wonder Andy Reid lost it!
(Sorry, Tonah.)
Las Vegas is being stubborn on the Vols this weekend against Missouri. The Tigers are getting heavy action, yet the number has gone further into the Vols favor at -3.5. Tennessee has covered three straight games since Dobbs went under center, and the people in the desert have taken notice.
How will the Vols respond to not having their back against the wall? The defenseís depth will be put to the test. Josh Dobbs and Jalen Hurd will have to be special again to prevent a must-win game next week in Nashville.
Itís time to continue the momentum and create some magic in Neyland Stadium. Allowing Missouri to start their SEC tenure 2-0 at Tennessee would be a tough pill to swallow.
Follow @jon__reed on twitter and listen to the Young Guns every Friday from 3-5EST on the Tony Basilio Network.
Go Vols
Jon Reed'
Vol King touches em all.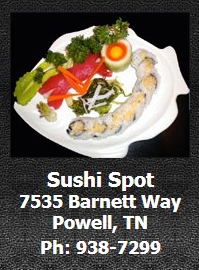 'First, let me say that the only real hope we have concerning Tyndall is that the elite coaches/programs are satisfied with this shot across the bow telling Tyndall to stay away from their elite recruits. My advice to Tyndall is to stick with the players just under the elite group, coach them up and kick the elite programs' arses. They cannot complain if the Vols beat them with players they did not want. Again, maybe Calipari and crew will call off the dogs since their point has been made.
Jones is handling the Johnson/Williams situation the way he should. No way these guys can be around the program until the matter is resolved. Nobody wins in this situation, no matter the outcome. Sad for everyone. Justice must be served and only those involved know what actually happened.
Vols will beat Missouri soundly on Saturday night, by 17 points or more. Our defense will shut down their offense and we will score at least 30 points. Our defense is prepared to keep Mauk from hurting us with his feet, and the result will be he will hurt Missouri with his arm. Offensively, this will be another step in the progression of Dobbs, Hurd and crew. Coach Jake will continue to impress now that he has a fully-loaded offense to execute his plan. Look for Hurd to go over the 150 mark and Dobbs will have 270 passing and 70 on the ground. That spells trouble for Missouri.
Whoever Florida hires will have success, but not what they were used to prior to Muschamp. Those days of dominance are over for any program not named Alabama, and will be over for them when Saban leaves. Parity is on the doorstep of the SEC.
Spurrier will toss in the towel this year as he realizes he cannot get back up the hill with South Carolina. He just doesn't have the energy to recruit like he will need to with the resurgence of UT, combined with the new energy coming at Florida and "old faithful" Mark Richt at Georgia.
Michigan will finally get the man they want, Les Miles. He will finally follow his heart and return to Ann Arbor. He will never see the success that he had at LSU, but will come close. His reputation will help him pull the players and he will excite the Wolverines nation.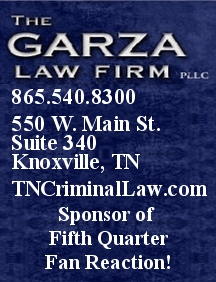 Fedora to Florida.
Gundy to LSU.
Mullen stays put. Great money with no pressure.
Freeze stays put. Great money with little pressure. Until the NCAA comes calling.
Kentucky. Stoops is overpaid? Uh, YEAH. Stupidest contract ever. Why overpay and do it in the middle of the season? Stoops ends the season on a 6-game losing streak and gets a huge raise. How stupid are the ADs and presidents of these universities. Very, to say the least. Overpaid gym teachers, replaceable by thousands.
Vanderbilt is back to BASICS. Bottom-Again-Since-Idiots-Can't-Swim.
Georgia. At least Richt has kept his program on a controlled decline instead of a freefall. Dawgs will always be a solid team and program.
Missouri is one of the best run programs in the nation, with great stability and coaching. Too bad they will never get enough elite players to get to the top of the heap. If they did, they would be hard to beat.
Arkansas is about to make noise in the West. Bringing the running game back to the SEC will make Arkansas tough to handle from here on out. They will make life miserable for opposing defenses and will wreck dreams every year. Not sure if they will win the west in the near future, but it could happen if Miles leaves for Michigan and the Mississippi schools come back to earth.
Texas A&M will always be in the mix and are becoming more physical to better compete in the SEC.
Auburn is about due for a run of bad luck or karma. They are like just like a yoyo, to quote Donnie Osmond, one of Basilio's favorites.
Vols finish the season 7-5, win the bowl game and sign the #4 recruiting class in the nation.
Have a majestic day!
Vol King'
Is John Adams right or just an old man? Has 3rd down for what jumped the shark?
Link
Paul Johnson called out Cutfliffe about a month ago, beat him on the field and won the ACC Coastal Division after Duke got hammered by UNC last night.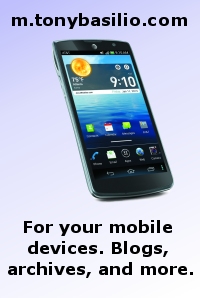 Kansas State won at WVU last night in a great game. Kansas State is now 8-2 and 6-1 in their league. Has anybody ever meant more than Bill Snyder does to his football program? The Fulmerites (God bless them all) used to pretend that UT football was Fulmer, well KSU football IS Bill Snyder. That guy is amazing. Baylor and Kansas await. He gets it done!
Adrian Peterson vows he will change.
Link
My friends at RTI were kind enough to allow me to embarrass myself in by being their guest picker this week. I think I'm 0-2 after two games. Nice.
Link
Tune it today for my UT/Mizzou pick. Could win you some money if you go the other way.
Go Vols
Tony

Map of Recent Visitors @TonyBasilio.com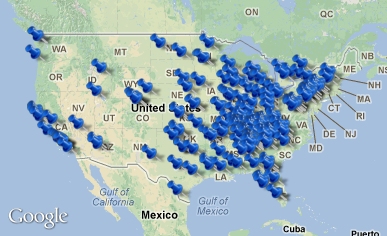 Calhoun's Atop Bearden Hill
6515 Kingston Pike
Knoxville, TN
865.673.3377
Calhoun's on the River
400 Neyland Drive
Knoxville, TN
865.673.3355
Calhoun's at Pellissippi Parkway
10020 Kingston Pike
Knoxville, TN
865.673.3444

Tony's
Talking
Points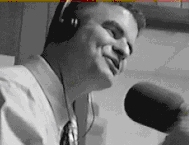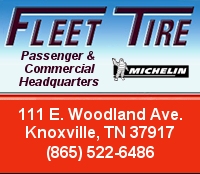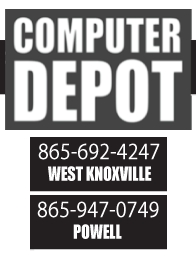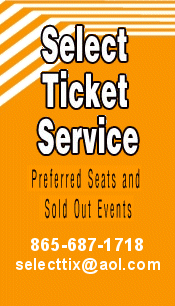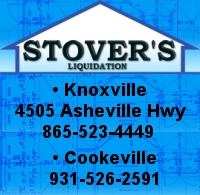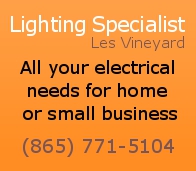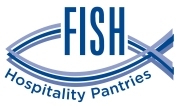 FISH Hospitality Pantries (a.k.a. Hospitality Pantries, Inc.) operates four pantries in East, South, Northwest and West Knoxville. They currently provide food to more than 11,000 families every month. FISH focuses on what more can be done to help ensure that everyone gets enough to eat.
Thank you for your support!
Click here to learn about continuing to support FISH Hospitality Pantries.