Richt sees a high level of energy from the Vols. He's right.
Link
Houston Kress with Rocky Top Insider joins me off the top. Look at his story on potential alt uniforms on the site. Jeez, I'm dizzy.
Link
Patrick Brown knows that the brutal October schedule is brewing for the Vols.
Link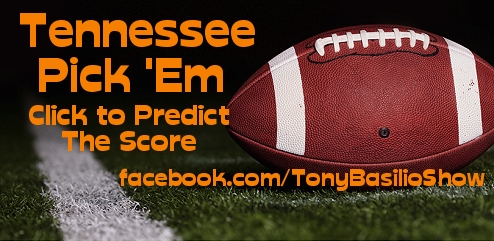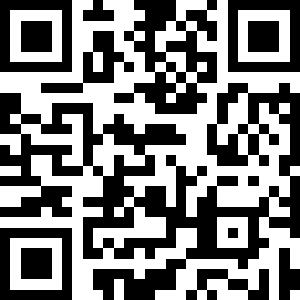 Go To Pick 'Em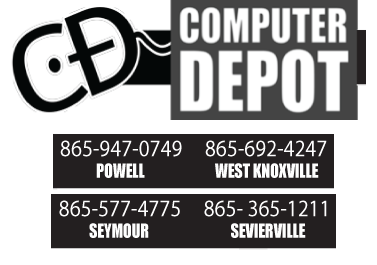 It was nice to just have a weekend to watch some college football. What a sneaky weekend for the sport! Here are some random observations on the weekend that I jotted down as I watched some games on Saturday. I think I'm going to start doing this a little more here so tell me what you think. I'll call this babbling Basilio.
Babbling Basilio: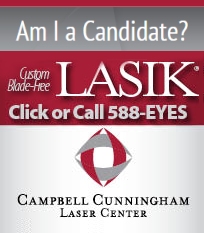 Bama's secondary stinks. That's the difference with Bama this year.
Showers and Robinson are upgrades at wr for Fla.
Sims can sling the ball at times at QB for Bama. He has really improved in a short amount of time.
You don't want to hear this but Lane Kiffin is an excellent OC and an especially QB coach. He's turned Blake Sims into a legit SEC QB. Plus Kiffin is an excellent play caller. They carved up Florida.
Amare Cooper is a man but Marquez North could end up being the better pro. Put it this way, put North on Bama's roster in that offense and he's a 3x all American. Beleee Dat.
Gary Danielson loves to talk about how he doesn't believe in momentum. And he has a job at CBS. What does that mean? How can you not believe in momentum and be involved in sports?
Bama turned ball over 3 xs in 1st half and led by 7 at intermission. Hello.
When u get the chance, watch Shane Carden. He's a great QB for East Carolina.
ODU winning at Rice was great stuff!! Yes, Old Dominion has a football team.
Miss State's win at LSU proves the SEC West is 7 deep. No off weeks anywhere on that side of the table.
I'll bet you Doug Nussmeier is glad he left for Michigan. NOT.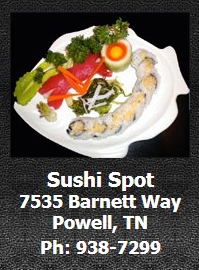 Phillips from Utah is a FG kicker with a beer gut! He pounded a 50 yarder with 11 min left to make it 26 10
Rain delay w 8 min left was fitting. Slow drip torture.
Well that was fun for Brady Hoke.
Sat Night window w. Miss St/LSU , Oklahoma/WVU, Clemson/FSU, Neb/Miami & Sou Carolina/Vandy was all time great. Just amazing action. How many AA batteries do you think were consumed during that 4 hour window? Why college football is the best thing going today.
I'm so tired of Jameis Winston. Dak Prescott is a better college football player than he is. How comical would it be if Miss St won the West? How classic would it be if Miss St had a Heisman winner?
That 92yd drive by Miss St at end of the 3rd to make it 34-10 was outstanding!
Sean McGuire should've premeditated before that game Saturday. Now you see why FSU is willing to let Winston get away with everything but murder. His backup is an awful college football player.
It's disgraceful that Oklahoma wore those stupid looking uniforms Saturday night.
The conditions seem right for Miles to Michigan. He's losing a lot of games in that division with that QB and defense. Brady Hoke has zero chance with what's left on that schedule.
How about FSU getting lucky Sat. It wouldn't have mattered. The committee would've looked past a loss to Clemson minus Winston if FSU would've won the rest anyway.
Keith Hatfield gives a shout out to Freddie Miller today in the Hatfield IX.
Hatfield's Nine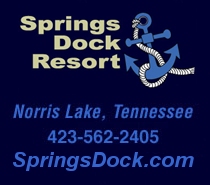 'The off week is behind UT and SEC hostilities begin for the Vols in Athens on Saturday. We'll know very soon how much progress Butch Jones and crew have made.
1. Missouri should be ashamed of themselves. Losing to an awful Indiana team at home is inexcusable.
2. Florida is an absolute mess. Their secondary looked completely inept Saturday.
3. Alabama isn't invincible. Their defense has some obvious holes.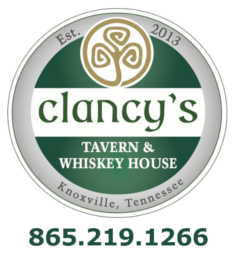 4. Michigan will almost certainly be in the market for a new coach at season's end. That proud program has devolved into an afterthought nationally.
5. Florida State was fortunate to survive Saturday night. Clemson should have cashed in that opportunity.
6. Mississippi State found the biggest road win of the Dan Mullen era in Baton Rouge. It will be interesting to see how the Bulldogs follow that up.
7. This may be the best Cincinnati Bengals team ever. They are better than the Esiason teams.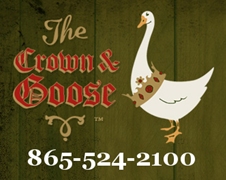 8. The Arizona Cardinals are handling injuries and winning. They are the under the radar Super Bowl contender.
9. I hope everyone is rooting for the Royals. It would be tremendous to see them make the playoffs.
There is the four course beer dinner at Crown & Goose Thursday. Buy in and, as Freddie Miler used to say on Georgia Championship Wrestling, Be There!
Talk to you Friday from 1-3pm on the radio!
Keith'

5 Observations on the NFL.
1. Seahawks are just better. We all should learn to live with it.
2. Eagles are the luckiest 3-0 team ever. Zero pass defense.
3. Titans are headed for a long season. Outclassed in Cincy.
4. Don't throw dirt on Steelers! What a performance on Road.
5. Bengals could be the pick in the AFC. Don't sleep on them.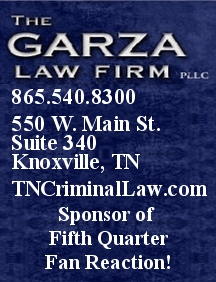 The NFL has done the impossible here. Ray Rice is somehow a sympathetic figure? How you ask? Consider this. ESPN reported over the weekend that Ray Rice was dead level up front with the Ravens and the NFL as to what happened in that elevator. He was 100% honest with his club and the league. The Ravens against the wishes of Head Coach John Harbaugh, tried to cover up what they knew about the incident and fought internally to keep him on the field. Fast forward several months and the franchise gets caught with their pants down and all of the sudden they turn on a dime and throw Rice out with the garbage. Granted, Rice is a bad actor in this. But for that franchise to sponsor an 'Exchange Day' for Raven fans to exchange Ray Rice jerseys for free is really sad. What a pathetic way to do business all the way around. No wonder so many athletes are so militant toward teams they play for. That's some mafia level loyalty right there from the Ravens.
If you're looking for a great candidate for the soon to be open Michigan job, look to San Francisco. In one of sports great mysteries, the 49ers are unraveling before our very eyes. Off to a 1-2 start, the Niners host the Eagles Sunday in a game that figures to be really difficult for the home team. Chip Kelly's offense is must see TV. Unless the Eagles get significantly better on defense, they won't have to worry about winning in the playoffs.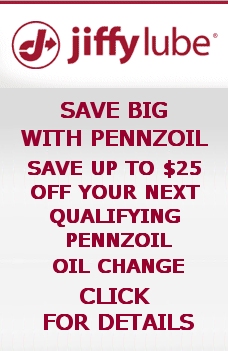 Joe Simpson was refreshingly honest yesterday when he said that the Braves 'need to blow the whole thing up', live on the air yesterday of the Braves loss to the Mets. Down 5 0 in the 5th, Simpson just started in unprompted and was joined by John Smoltz in an honest assessment of the Braves mismanagement and brutal personnel decisions. It was like an on air autopsy while the patient was clinging to life. It was no holds barred and a far cry from the nonsense on most sheep MLB TV telecasts. I wish Tom McCarthy and the goofs in the Phillies booth would show some testicular fortitude and tell the truth. Kudos to those guys in the Braves booth for handling the collapse like men.
Jerry Colquitt called Jake Locker a 'wasted draft choice' when the Titans used a 1st round pick on him a few years ago. Colquitt said it the NEXT DAY on the air. Turns out, he's going to be proven prophetic.
Link
RIP Rob Bironas. So sad and tragic.
Link
Tony