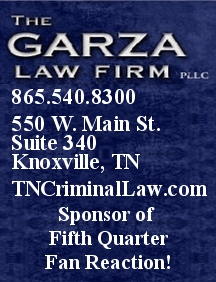 On Adam Howard's departure:
I spent a decent amount of time poking around on the Adam Howard's abrupt departure from Tennessee and I can tell you that I'm 100% certain that he didn't step down but was terminated and the termination was related to his perceived role in the ongoing investigation. The decision to terminate him came from above Tyndall. This matter was out of Tyndall's hands.
Now, this can be taken as a good sign as it appears that Dave Hart is listening to the whims of the NCAA and may be in the process of trying to keep his coach here by working with them. I've been calling for Hart to be proactive in this case and it appears he's doing that with the departure of Adam Howard.
Is Dave Hart going to roll up his sleeves and try and save his coach? He better. I'm going to say here what I said on the radio yesterday. If Tyndall goes, Dave Hart should go with him.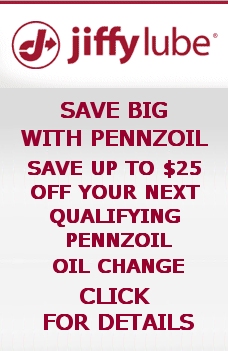 As for the departure of RJ Rush, I haven't gotten anywhere on that one. Was his leaving UT related to the NCAA case? Who knows?
Tennessee needs to hover over these guys and say 'SAY IT. I SAID SAY IT!!!!'
Link
That refusing to say Tennessee thing really worked for Jerry DiNardo back in the 90's when he Tennessee ripped them limb from limb. It must be an ole radio trick Mason is employing.
Link
More Vol stuff including Cam Sutton update.
Link
Saw where UT offered Aaron Hayden's son Chase yesterday. Great news. If that young man is anything like is pops, he will be a keeper.
Bowling For Dollars:
Where would you like to go bowling? What follows are the projections for Tennessee in a bowl game after they defeat Vandy Saturday to get to 6 wins.
Liberty: UT vs. Texas
(Tampa Tribune Projecting) Mon 12/29 2pm

Liberty: UT vs. WVU
(KNS Dustin Dopirak) Mon 12/29 2pm

Music City: UT vs. Miami
(ESPN Schlabaugh) Tues 12/30 3pm

Music City: UT vs. Iowa
(Fox Sports Brett McMurphy) Tues 12/30 3pm

Belk: (Charlotte) UT vs. Notre Dame
(Jerry Palm CBS) Tues 12/30 6:30pm

Belk: (Charlotte) UT vs. Clemson
(SB Nationa) Tues 12/30 6:30pm
Word is that Tennessee would prefer the Belk Bowl. Surely Dave Hart loves their selection of men's product. Not products but product. Got it?
Which of those matchups do you like?
Hatfield IX Time:
Hatfield's Nine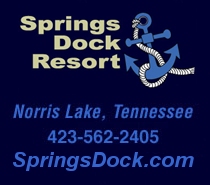 1. The recent staff changes have to make Tennessee basketball fans nervous. If nothing else, it creates a degree of uncertainty that isn't healthy for the program.
2. Tomorrow's game against Santa Clara is exactly the type of contest UT must win to have a decent season. The Vols have to capture as many victories as they can against middling teams.
3. Kentucky games don't even seem fair right now. The Cats are as deep as any team in recent memory.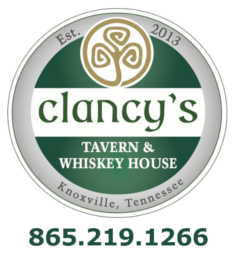 4. I'm not sure how Rutgers remains so awful in hoops. There are enough quality players in the area that the Scarlet Knights should be good by simply opening the gym.
5. It is going to be a long season for Buzz Williams at Virginia Tech. The Hokies just don't have the talent to compete.
6. Alabama salvaged a decent win over Arizona State last night. It'll be interesting to see if Anthony Grant can finally get some traction.
7. Arizona is going to have to find more offense if they are going to contend come March. They looked very limited against Kansas State.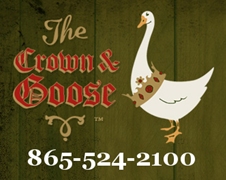 8. Missouri is going to have a very long season. They looked totally lost against Purdue.
9. Arkansas showed the type of toughness away from home they have lacked recently by winning at SMU. The Razorbacks look to be a sure fire NCAA Tournament team.
Keith'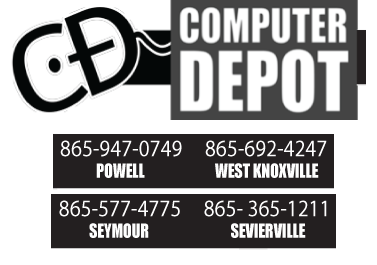 Keith Hatfield previews the Old Spice Classic in a few sentences..
Hatfield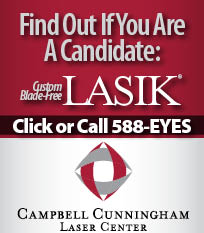 'Tennessee heads to Orlando for this year's in season tournament. The first matchup is against a Santa Clara team with guards who can really score. If Josh Richardson and Armani Moore can lock down on the Bronco scorers, the Vols should get out with a win. Kerry Keating's team won't be a pushover.
The second opponent will be Kansas or Rhode Island. The Jayhawks are still smarting from the beating they suffered against Kentucky. Bill Self, as he always does, will get the KU ship righted. Dan Hurley's Rams are on the uptick, as evidenced by their win over Nebraska.
The other side of the bracket is filled with teams in various stages or retooling. Michigan State has one of their least imposing teams of the Tom Izzo era. Rider looks to be a filler team in this field. Brian Gregory is still trying to get Georgia Tech back to its former stature. Steve Wojciechowski's first Marquette team is short on talent.
It isn't an overwhelming field, but Tennessee will certainly be tested. Santa Clara's perimeter play will test UT's pressure defense. The best case scenario for the Vols is probably finding a way to go 2-1. That would be a respectable showing and help build a little momentum.
Go Vols
Keith'
Tee Mail:
Vandy Joe breaks his long silence.



This game is going to be a joke & a party for UT. You ought be printing your bowl tickets right now. Where I don't know but you ought to be doing it. This game is a lead pipe lock.


One thing, I & a lot of Vanderbilt fans would like to request of your UT players & fans is beat us as bad as Fulmer beat Dinardo way back when & take over the stadium!


Maybe just maybe that will invoke some pride in the Vanderbilt money folks to the point that they will pony up the jack to run Mason & his band of buffoons out of town on a rail.


That would be the best Christmas present you could give me for a long time. We gave you the present of getting rid of Dooley a couple of years ago & were hoping you'd just return the favor.

Happy Thanksgiving!

Vandy Joe
'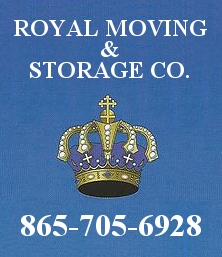 Hello Tony,
I was wondering if anyone in the local sports scene had counted up the total number of wins versus SEC opponents by all of the University of Tennessee's various programs (men's and women's) during the tenure of Mr. Dave Hart?
I think it would be interesting to see his record now that he's well into his 3rd year heading up the combined athletic department.
As one who can recall the days when the Vols consistently competed for the so-called "All Sports Trophy", I'd love to measure Mr. Hart against the rest of the SEC and the various other AD's.
I believe it would be fair to only compare SEC wins/losses since he's on record saying that's the measuring stick he uses with his various coaches.
Anyway, just a thought for some good radio discussion. Please don't use my name on-air if you decide to put this on your show.
BTW, I'm so glad I finally located your show again on 1040am... Have a good Thanksgiving.
Dan in Knoxville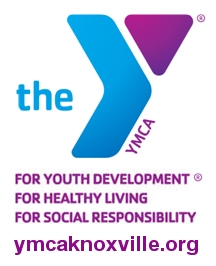 Dan as much as I think Dave Hart in a vainglorious, arrogant man, it doesn't seem fair to count wins on him. The guy followed Mike Hamilton who did his best to ruin this athletic program in Knoxville. Dave was obviously brought in here to be a hatchet man and provide some solid leadership. Has he completely succeeded in all of the above? Not really but nobody gets it right 100% of the time. His treatment of Debbie Jennings and Bud Ford was shameful. He's done a lot of good things though. Besides, he has a level of expertise that none of us have.
Kudos to Jon Reed for hanging in there yesterday and facing the live rips that came his way. Jon and UT fans of his ilk are way too hard on Butch Jones. Bottom line with Saturday is that if Tennessee and Mizzou played a 7 game series with EVERY game in Neyland Stadium, Mizzou would win the series in no less than 6 games. In fact, I think it would be 4-1. What some folks expect out of this staff is beyond me. We must be fair during this rebuild. Failure to do this could impede the progress of this program. There's plenty of time for expectations. As far as I'm concerned, Butch Jones first season with any kind of real expectations is next year. The east will be up for grabs and Tennessee should be in the thick of it in 48 weeks time. I would like to see the Vols go into November of 2015 with a shot to win the East. Is that too much to ask? Not from my vantage point.
Call me crazy but the selection process for the college football playoff is heading toward absurd. They are discussing rankings of teams at the time when playoff candidates played them. What?
Link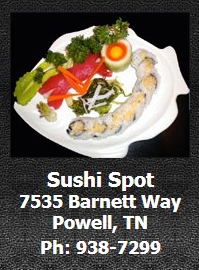 Several years back who would've thought that Texas would play spoiler with TCU.
Link

Some quality SEC links today.
Link
We will visit with Mike Huguenin about this today.
Link
Will UK go unbeaten in hoops? It just may happen.
Link
SEC hoops got a pretty good win last night with Alabama beating Arizona St. 76-71 Bama Sr. guard Levi Randolph led with 28. Anthony Grant needed that one.
Link

Food for thought in light of the RGIII news from Phil Savage 'Mixed bag of results when QB's go 1-2 in #NFL Draft: '71 Plunkett/Manning '93 Bledsoe/Mirer '98 Manning/Leaf '99 Couch/McNabb '12 Luck/RGIII'
Head Mich Hoops coach blasts ESPN over late night start after loss to Nova.
Link
Fran Tarkenton 'NFL football must change.'
Link
A bunch of great sports on TV tonight.
Link
Tony B