As is our custom around here, Orange Throat leads things off. You won't believe a particular nugget in here. As we say around here, you can't make it up. Take it away Throaty.....
Orange Throat
Random musings after a nice, quiet but hot week in Knoxville:
NEW CHANCELLOR TIMETABLE:
UT has established a process and timetable for the Fall that is expected to result in the choice of a new chancellor by November. Fair enough. What does that mean for the future of AD Dave Hart? Will system prez Dr. Joe (affectionately nicknamed Joe Di by Tony and me) DiPietro let the new boss of the Knoxville campus decide if he or she's going to stay with the Hitman, whose contract runs to September, 2018, or has Joe Di made up his mind and will ease Hart out ahead of the chancellor selection and bring in a successor before November? We've been saying for months that Hart has lobbied hard for a contract extension, with some support among power brokers, but the president has steadfastly pushed back. We've also been saying for some time that U. of Chattanooga AD David Blackburn has a critical mass of support as a successor to the controversial Hart. Will Joe Di make a pre-emptive move sooner rather than later and send Hart back to Alabama? Will he hire the next chancellor with the marching orders of replacing Hart with Blackbird so the proper chain of command is followed? Or does Bama Dave ride the wave of a huge football season by the HC he hired to an extension? Inquiring minds want to know.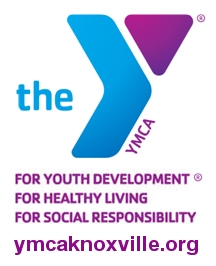 GUESS WHO'S REPPING THE UTAD ON THE CHANCELLOR SEARCH COMMITTEE?
None other than senior women's administrator, Donna Thomas. This shows how little Hart thinks of the importance of the committee. The last assignment he tossed her way was creation of a men's sports hall of fame induction list to consolidate with the women's HOF, a project she botched so badly that iconic names like Neyland, Mears, John Ward and Todd Helton were left out of the inaugural class.
RECRUITING PROGRESS:
Butch Jones added three commitments this week, starting with the Gaddy twins out of Virginia Beach, Va. The Tidewater area has yielded outstanding players for years and DT Eric Crosby was the first to commit. Landing DE Jordan Williams would give the Vols a huge haul out of Virginia Beach, but they'll have to beat Clemson for him. Doesn't feel like new Virginia Tech HC Justin Fuente is building any fences around his state yet. Speedy Florida WR C.J. Cotman also committed, which was somewhat of a surprise.
HOW ABOUT NUMBERS?
Tennessee's commitment total is now 22, vs. an alleged limit of 25. No worries. UT will recruit over several current commits and/or some will switch schools. Rivals now ranks the Vol haul 8th best in the country right now but that's more of a function of quantity than quality. Georgia has 11 four-stars and Alabama has 10, while Tennessee only has 6. We've said it before and will keep saying it. A great Tennessee football season will propel the recruiting effort to a great result. Less than great won't.
PARTING SHOT:
Evidently my admonishment over the Florida game obsessing fell on deaf years as Tony and Beano took the better part of two hours on Monday talking about the fourth game of the season. In fairness, Gator DB Jalen Tabor keeps chirping about the game every chance he gets.
Go Vols!!!
Orange Throat
IGYV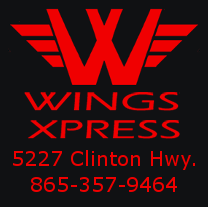 Throaty: Great stuff as always. And it's July 22nd. Imagine what your reports are going to look like once we get cooking in a 3 or so weeks!!!
New Chancellor Timetable....The impact on Hart is going to be interesting. I keep hearing he's going to get it soon. Then again I know he's got at least two key boosters pulling for him to stick around. There has been a level of unrest about Hart from several in the UTAD along with a bunch of boosters. Everything you wrote lines up with everything I hear. Going to be interesting...Then again, isn't it always interesting around here?
Guess Who's Repping UTAD On The Search Committee?
You couldn't make up that Donna Thomas nugget but my impression from talking to folks in the UTAD is that Hart gives her assignments to keep her busy. She really did bungle that UT HOF deal. That was a complete embarrassment. It's unreal that she will be representing the UTAD in the Chancellor search. One thing's for sure. The job won't go to Phillip Fulmer. Hell, he couldn't even make her UT Hall of Fame. Classic.
Recruiting Progress:
Your point about the coming #'s crunch is interesting. These guys are doing some real work on the recruiting trail. Look, I'm not into #'s and rankings in football recruiting. Tennessee will get enough 'star' level players to have an impactful class. The latest commitment from Florida is an excellent example of this. I'm starting to think it might be a good idea for Butch to lend both Rick and Holly a hand in the near future. If he keeps going at this rate, he's going to have his class filled up in short order. Poor Rick and Holly. UT hoops looks like it's headed for heartbreak if we don't pick it up in men's and women's hoops recruiting. Maybe she can go out for him and vice versa.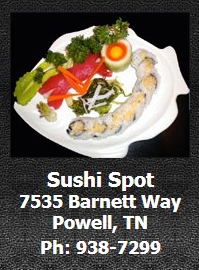 Parting Shot:
You can be an elitist toward the common fan all you want. It's your prerogative. I and the Beanstar will always error on the side of caution as it relates to the common fan. Therefore we will keep the Florida dream alive till we walk these streets with a win over those clowns. And don't give me this crap about staying focused on the first 3 games of the year. That's not my job. That's up to the coaches. Fans can dream and scheme. It's called being a fan. This is who I serve. I will not apologize.
In fact Throaty...I'm going to prove to you how much better I know the common fan in Big Orange Country than you....
How do you the living fan answer this?
I'm guaranteeing you in this hypothetical exercise that Tennessee will enjoy and 11-1 season in 2016. The Vols will make the SEC Title Game as well under this hypothetical. Here's your question....Tennessee will split between Florida and Alabama under our scenario and go 11-1....Who would you rather beat in the 2016 regular season?
A) Florida
B) Bama
Throat believes at least 30% of the people reading this will choose Bama. Me? I believe 90% will choose Florida.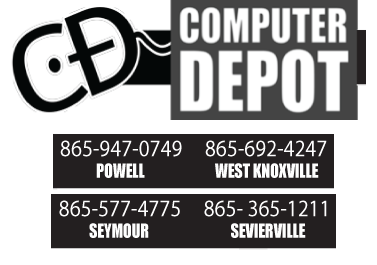 2016 Schedule
9/1
Appy State
7:30p
9/10
Va. Tech*
8p
9/17
Ohio
12p
9/24
Florida
TBA
10/1
@ Georgia
TBA
10/8
@ Texas A&M
TBA
10/15
Alabama
TBA
10/29
@ South Carolina
TBA
11/5
TN Tech

TBA
11/12
Kentucky
TBA
11/19
Missouri
TBA
11/26
@ Vanderbilt
TBA
* Bristol, TN

Homecoming
All Times ET
Hatfield's Nine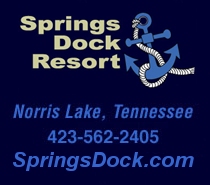 Tony,
It is nice to have a few days out from under the political storm clouds. Sports are a bright light in a hurricane right now.
1. I'll be interested to see what Tennessee basketball news comes out of Las Vegas the next two weekends. It's time to get the targets locked down and make progress toward filling the two available scholarships.
2. The ACC going to 20 conference games will be a headache for the coaches. That makes the job of sneaking into the NCAA Tournament even more difficult.
3. BYU to the Big 12 as a football only member makes sense. UCONN, on the other hand, doesn't make sense under any scenario.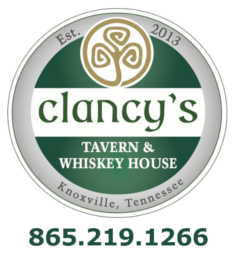 4. The Joe Mixon situation at Oklahoma shows the power of being proactive. Right or wrong, OU has controlled the narrative so far by taking action.
5. Mark Richt appears reinvigorated by the move to Miami. He is out and about the community and the recruiting trail with a vengeance.
6. Baylor's descent continues with the indictment of Shawn Oakman. It is becoming harder and harder to believe Art Briles is the only member of the staff was culpable.
7. If Russia is ultimately excluded from the Olympics, it sets an interesting precedent. Holding an entire nation's delegation responsible for doping forces people to either play by the rule or cheat in a more sophisticated way.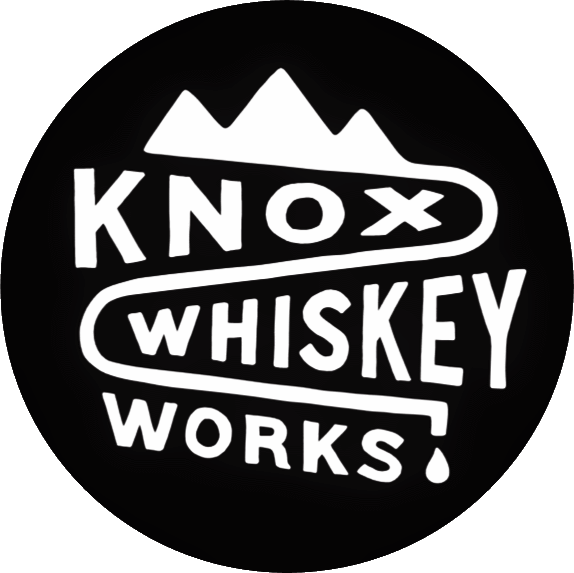 865-525-2372
8. Nice to see Kevin Punter signing on to play in Greece. That's a quality league where he can make a quality salary.
9. The allegations against Mike Lonergan at George Washington will again shine the light on coaching practices and methods. The clash between old school coaches and new age players continues.
Remember our new partners at Blankenshiplegacy.org. It is a great project designed to refurbish one of East Tennessee's football cathedrals.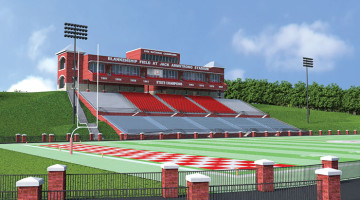 Blankenship
Revitalization
Foundation


(Click to donate)
Keith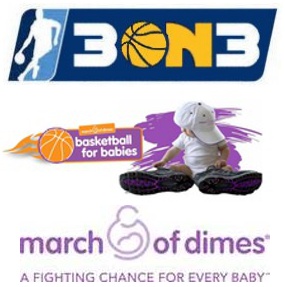 August 12-14
At Webb School
Click to register!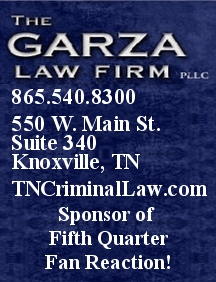 Best wishes to Bill Battle...
.Link
I really appreciate Jalen Tabor. It's time to shut him up in Knoxville but I like a little flavor with my meal all the same.
Link
Mississippi is a circus. Hugh Freeze is the bearded lady of college football.
Link
The minority bullies the majority in modern America. It's really sad. And some will be offended by what I wrote but I don't give a damn because I get a vote too. The message from the left today is clear. You either get on our agenda train or we are running you over.
Link
I'll have Donnie Tyndall on today to discuss the latest in his riveting case with the NCAA. Do I think Donnie is clean as far as recruiting tactics? NO!!! That's why I like him!!! The NCAA is a farce. His case is going to get interesting because the NCAA is either going to make him a rich man through the courts or they're going to walk back a huge portion of his punishment and hope he doesn't pursue this in the courts. Either way, the NCAA will still make Donnie's road back to being a coach in their ranks a long and winding one. The NCAA is really a disgusting organization. Do I think he cheated? Damn straight...But I know the NCAA is beyond malicious and duplicitous. They are disgusting.
The Tony Basilio Show
Current Sponsorship Opportunities
•
Beano:
Monday and/or Friday Sponsorship

•
Studio:
Naming Sponsorship

•
Football Fridays:
Live Tony B Broadcast EVERY Friday before football games!
SALE PENDING

•
Postgame Call-In Show:
Both audio and visual presentations with visual product placement avails on Periscope/Youtube

•
Book Corner:
All Interviews. Your Business gets a presenting sponsorship with 30 second commercial.

•
Tony B App:
Presenting Sponsor. Perfect for regional concerns.

•
Mike Huguenin:
Thursdays. A presence W/TB Since 1997.
SOLD

•
Football Mondays:
Every Monday we will BROADCAST LIVE FROM YOUR BUSINESS Mondays after UT football games!

Tee Mail: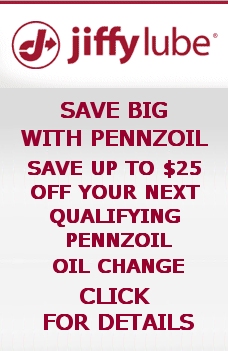 'Tony, how about designing a game where the living UT fan or SEC fan for that matter can use the Basilio App to play a version of Pokémon Go. This version is a little different, as you could go to all of the great places in Knoxville.... like say Kinko's on the Strip. The user could point a phone and an image of Jack Sells faxing the playbook to Florida would appear! You could go to the bar where Barry Switzer punched a guy while recruiting Todd Collins, and an image of that incident would pop up! Possibilities are endless Tony.... Tyler Bray throwing beer bottles, Lane Tiffin wrecking a car.... it goes on and on.
Van in Nashville'
Have a great weekend....
TB