We lead things off this Friday with Orange Throat! 8 days out and there's a lot on his mind.
Orange Throat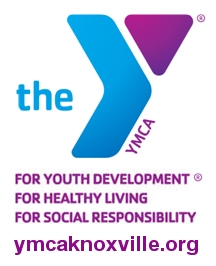 '
FRANCHISE FOUR:
Neyland, Majors and Fulmer are undeniable. Don't need to explain on Neyland. Majors was a fantastic player, should have won the Heisman in 1956 and brought life back to our football program as head coach, although we expected him to deliver more after winning a national title at Pitt. Majors also set the table for Fulmer. Fulmer delivered a mind-numbing 45-5 record at one point and won a national title with a perfect season. The way it ended doesn't diminish the incredible run Fulmer had.
Tom Mattingly made a good case for Doug Dickey yesterday. Dickey had a tremendous run in the 1960s as the best young head coach in the country and helped bring the football program back to prominence as athletics director 15 years later.
But, Dickey left UT for Florida when he was at his peak and deprived himself and us of one of the great extended runs of success in college football history. Even though he never beat Florida in three starts, we're going to put Peyton Manning on Mount Rushmore. He was a great, great player at Tennessee and was robbed of the school's first-ever Heisman Trophy. But Manning's contribution has extended far beyond his playing days and will continue for his lifetime.
PLUSSES, MINUSES:
Butch Jones has an amazing and perhaps not coincidental ability to follow up bad news with good news in his football program.
In a week that saw promising DB Rashan Gaulden lost for the season, followed by another DB starter LaDarrell McNeil probably being lost for the season, news came that 2017 5-stars Hunter Johnson and Tee Higgins had committed to the Vols, a mere 18 months before signing day.
Higgins' commit was especially cause to celebrate as he is one of the most elite athletes to come out of East Tennessee in many years.
All that was followed by the announcement that freshman WR Preston Williams, one of the bluest of chips in the 2015 class, was declared eligible after taking passing an important entrance exam. If we get hammered by Oklahoma, you can expect a 10-star DT to commit the next day.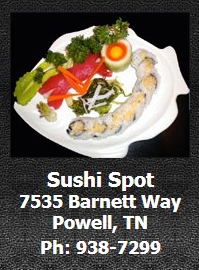 GLASS HALF FULL:
No more catastrophic injuries on defense. Todd Kelly Jr. fills in for McNeil. Justin Martin fills in for Gaulden. Tuttle and McKenzie is the best freshman DT tandem in recent memory. Derek Barnett and Curt Maggitt are holy terrors in the backfield of Oklahoma and Florida. Darrin Kirkland Jr. is a freshman A-A in the middle. Josh Dobbs, Jalen Hurd and Alvin Kamara comprise a running threat that is comparable to any elite spread running game in the country, and an improved group of WRs benefit from the persistent running threat with big plays. Plus, PK Aaron Medley has a huge year, being both consistent from 40 yards in and hitting a big long-range FG or two to win games. Mike DeBord is just what the doctor ordered with calling this offense. Butch Jones takes a xanax before each game and keeps calm.
GLASS HALF EMPTY:
The ominous injury bug continues. The offensive line sustains crippling injuries to guys like Kerbyson, Robertson, and Kendrick. The promising running game gets short-circuited because the OL collapses and pass protection falters. Our Tarzan-looking wide receivers play like Jane. Dobbs gets hurt, although Dormady will be way better as a backup than anybody expects. Our linebacking falters against the power run teams. Reserves don't get up to speed in the secondary and Oklahoma and Florida makes us pay. Mike DeBord has trouble shaking off the rust as a play-caller.
Butch thinks he is taking a xanax but mistakenly takes a double dose of 5-Hour Energy before a game.
Orange Throat'
Throaty: That's some insane work right there. I'm not worthy. Just amazing. Love the one liner about the 10 star commitment plus that stuff about Jones is so spot on. He's just about all that scares me about the upcoming year. He's perhaps the best recruiter we've ever seen here at the head of the football program yet he scares me. Why? It's either me or him or perhaps it's a little bit of both.
REMEMBERING RANDY

VOL WINS FROM MOST TO LEAST LIKELY

SINCE WE LAST SPOKE 8-27-15
WE'LL MISS RANDY MOORE:
I came home Saturday -from what now seems like an even less important batting practice session than usual- to the sad news that Randy Moore had passed away at 63 years of age. My first thought was that is way too young for anyone let alone someone as widely respected as Randy. My second was of his earliest work with the
Knoxville Journal
in 1974 when I was a senior at Oak Ridge High School....
VOL WIN DIFFICULTY RATING:
With a little over a week before we have to start
"taking em one at a time"
here is one man's opinion on Tennessee's chance of winning games in the 2015 season from most to least likely
...[more]
Listener Robert H. put together a great chart of SEC Football over the years. Click the image to see it all.
Click for full-sized image
showing SEC Football History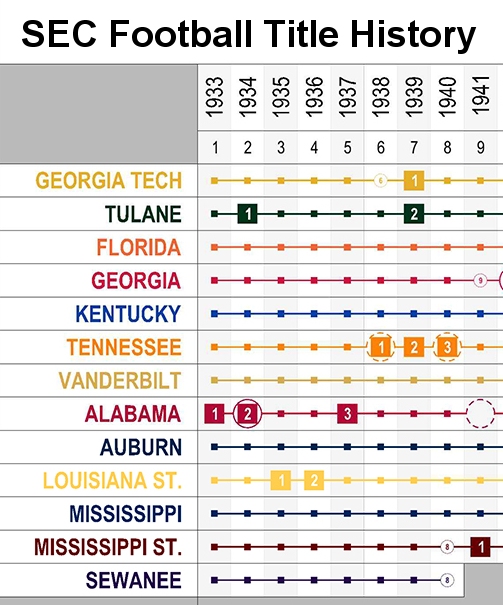 Click here to vote
Pick your Franchise Four for Tennessee Football
1.
Peyton Manning

| | |
| --- | --- |
| | 72.1% |

2.
General Neyland

| | |
| --- | --- |
| | 41.8% |

3.
Reggie White

| | |
| --- | --- |
| | 36.2% |

4.
Johnny Majors

| | |
| --- | --- |
| | 34.9% |

5.
Al Wilson

| | |
| --- | --- |
| | 20.8% |

6.
Eric Berry

| | |
| --- | --- |
| | 17.0% |

7.
Phillip Fulmer

| | |
| --- | --- |
| | 16.7% |

8.
Doug Atkins

| | |
| --- | --- |
| | 16.7% |

9.
John Ward

| | |
| --- | --- |
| | 15.2% |

10.
Bud Ford

| | |
| --- | --- |
| | 14.2% |

Total votes: 3915
Click to show all
results for this poll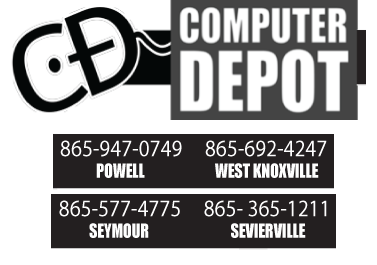 Vols 2015 Schedule
9/5
Bowling Green*
4p
9/12
Oklahoma
6p
9/19
W. Carolina
7p
9/26
@ Florida
TBA
10/3
Arkansas
TBA
10/10
Georgia
TBA
10/24
@ Alabama
TBA
10/31
@ Kentucky
TBA
11/7
South Carolina
TBA
11/14
N. Texas

TBA
11/21
@ Missouri
TBA
11/28
Vanderbilt
TBA
* Nashville, TN

Homecoming
All Times ET
On the one hand, Preston Williams is cleared. That's insanely great news! This guy has tremendous talent but can also be a big headache.
Link
That's huge when you consider that Pig Howard is suspended for the Bowling Green game.
Link
Then there's LaDarrell McNeil. Another valuable member of the secondary is lost for potentially a significant amount of time if not the entire season. I'm far from an MD but this sounds terrible. Hate it for him.
Link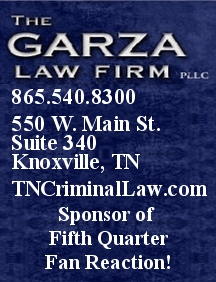 Sooner QB Baker Mayfield will be on the clock in Neyland Stadium. Here's more about him.
Link
Speaking of the Sooners, Barry Switzer will be on with Keith Hatfield today at 1pm. Keith's guest list continues to eclipse mine by leaps and bounds. Not even close sports fan. Get the app!
Droid
|
iPhone
We've talked about these neutral site games that are proliferating in major college football. UT is locked into openers (including this year for the next four years). Nashville, Atlanta, Charlotte and Bristol are all guaranteeing Tennessee huge pay days. Nothing wrong with that. But at what cost to the fans? Jeremy Foley is crowing because Florida is making bank playing Michigan next year in Jerry's world. A little bit of this is fine but every year is a terrible for a fan base. I call it wear and tear.
The bottom line is that you can burn a fan base out with this stuff. Here's a fact. Alabama fans are wising up to this. A source told me yesterday that there are tons of great seats left for this year's opener with Wisconsin. Downstairs face value on those tickets began in the $321.06 per. How much can you fleece a fan base before the money grab become immoral. Check it out.
Link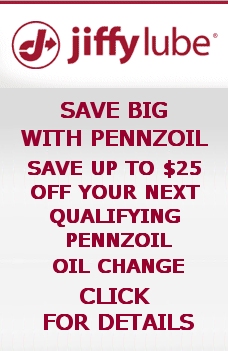 Jeremy Foley is taking a victory lap over Florida's opener with Michigan next year in Dallas promising many more for the Florida fan base. Those people better get ready to take out loans. Stop the madness.
Link
Mark Nagi knocks it out the park on this piece on Derek Barnett.
Link
Anybody that follows college football with any seriousness could've told you this was coming. First of all nobody cheats like Alabama unless you're talking about Auburn. Cheating is ingrained in those people. It's in their DNA. How can I say that? How could I not after reading this?
Link
See what I mean about Alabama?
Link
When you have 2 QB's you have none.
Link
When you have two QB's you have none part II.
Link

Tee Mail:
Ron Wright Wannabe checks in with his own twisted coaching rankings.
Tee Mail
'Tony,
I don't name all the coaches because either they are fairly normal, boring or both. For instance Mark Richt may be the most sane coach in the league and that is why he will never win the national title. He has a grip on reality and seems to know there is more to life than football. That will NEVER work in the SEC!
Six psychos of SEC
1. Les Miles- Diagnosis-ADHD I know putting Les in front of Saban may surprise some but although we all know about grass eating and his digression in press conferences not many know he is a HUGE girl's softball fan. That is enough to put him at number 1. No offense to em'. Girl softball fans or players that is. Plus no offense to everyone with a kid diagnosed ADHD which is probably all of you.
2. Nick Saban- Diagnosis-Paranoid Personality Disorder There are too many stories of Saban's douchebagginess to tell here. About the only thing this guy hasn't compared losing a football game to is the holocaust but you want him as your coach because it is that important to him. Oh yeah....absolutely EVERYONE is out to get him.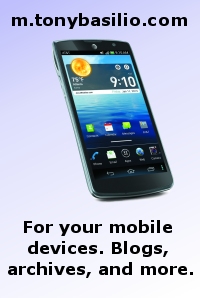 3. Butch Jones- Diagnosis-Bi-polar disorder Anyone who saw him explode on that kid during South Carolina game for not letting staff know a player was on the sidelines being treated knows what I'm talking about. He might not be as high on this list but then he went and said he expects his players to be 1 percent better every day.
4. Derek Mason- Diagnosis-Impulse control disorder He took the Vandy job after Franklin. Enough said.
5. Dan Mullen- Diagnosis- Don't have one yet but anyone that has seen his press conferences and looked in his eyes knows that something isn't right.
6. Steve Spurrier-Diagnosis-Narcissistic Personality Disorder The ole' ball coach loves him some ole' ball coach.
RWW'
Buyout language in coaching contracts is coming to the assistant coaching ranks.
Link
Illinois fighting Eyesores!
Link
DirecTV subscribers....You're not imagining things. PAC-10 Network is coming to you end of next week. I'm hopefully not paying extra for that crap.
Link
COMMUNITY CHEST VOLUNTEERS NEEDED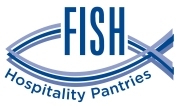 Additional volunteers are needed at Community Chest of Knoxville Thrift Shop located at 1508 N. Central (corner of Central St & Woodland Ave, a block and a half from our FISH Northwest Pantry). Volunteers at the Community Chest help with receiving, sorting and displaying in the retail shop donations of clothing and household items. For more about the Community Chest go online and
check out their website
.   Proceeds from the Community Chest support the work and mission of FISH Hospitality Pantries.
For more information about volunteering at the Community Chest contact Jim Wright at (865) 207-8572 or
send him an e-mail
. Thank you.
Link
Poor Steve Sarkisian. Another day, another item.
Link
Clancy's downtown is a SWEET place. Right next to Tennessee Theater. Sweet atmosphere. Thanks for hosting our fantasy draft last night fellers. It was great meeting Josh and Danny. Good guys with a solid place there!
RIP Chocolate Thunder Darryl Dawkins. One of my ALL Time favorite characters in American sports history! Gone at the age of 58.
Link