I start off today with a special request from a member of Vol Nation. Can you please help him?
'Tony,

My brother is in a wheelchair and gets to come up from Atlanta for one game a year. I was able to get him a UGA ticket, but not the companion ticket that I can usually get. I'm looking for a single near Z13 WC seat 5. I think it's between row 15 and 16. I'd like to pay cash, but I have my usual two in XX4 to trade if it comes to that.

Thanks for all that you do.

Noah'
If you can help Noah, please e-mail at commonfan@gmail.com. It sure would be great to come through for his brother!
We start off today with the Vol Colonel who's coming out in full force with his feelings for UT's embattled Head Coach.
Vol Colonel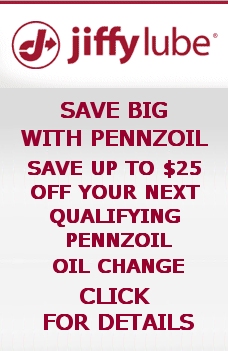 'Well, I was going to talk about the Arkansas game, but we all know what happened. They came in here and punched us in the mouth. I could see that game coming from a mile away. Those of you who follow my SEC game predictions Friday nights on Twitter know I picked Arkansas to beat us outright. I fully expect Georgia to march into town this Saturday afternoon and lay another lick on us. I'll be honest, you have to question where our heads are at. I have some very good sources who tell me the team may be coming apart at the seams. I guess we'll see Saturday afternoon.
Now, I have some things to say and before I do, I want to make one thing clear here. These are my words and my words only. Do not go around saying Basilio said this, because I know Tony probably doesn't agree with what I'm about to put down into words here. Don't go around saying TB wants the coach fired, that you read it on his site. This is me and me only.
I was totally wrong on this coach. I've always been one who believes talent wins games and championships. It's all about having the horses in the stable. That was true at one time, but I believe that thought process has run its course. Hell, everybody has talent in this league anymore. It's coaching that talent that matters most these days. It has taken me 3 years with Butch Jones to realize this. The guy can recruit, but let's be honest here, he can't cut the mustard when the lights go on.
Everything has been smoke and mirrors under Butch Jones. Uniforms, winning on Twitter, stupid game day cheers, charts, analytics, I'm done with it. Bringing him back next year is just postponing the inevitable.
Don't get me wrong here, he's done a lot more than Dooley ever did off the field, the problem is, he hasn't done any more on the field. Sure we're a better team, we have more talent, we don't get beat by 40, but at the end of the day, a loss is a loss and this guy hasn't beat anyone of record, short of knocking off Spurrier in his 1st year here, when the head ball coach had a team that finished in the top 10.




I can't hide my true feelings any longer. This is how I feel. Maybe he goes out and runs the table and proves me wrong. I just don't see that happening. In fact, I see it all getting ready to come off the tracks and get really ugly. Let's face it, he's lost a huge majority of this fan base and I don't think he can ever get it back. He's not a sound football coach. I've been around this program for 6 decades and I'm telling you, he's the worst in-game coach I've ever seen here.




Y'all know where I stand and while we're at it, I'm going to take one more stand. It's time to send Dave Hart packing with him. He hired this cheerleader and he tried to hire Charlie Strong before him. He needs to go and we need to either bring in David Blackburn or Phillip Fulmer to be our next Athletics Director. It's time to get some Tennessee people in here. I'm sick of these carpet bagging buffoons that only care about the UT that's on their fat checks every month.

Well, there it is, that's my two cents worth. I've just seen enough and I've had enough.


Have a Great Day and Go Big Orange

Your Vol Colonel'
VC: I LOVE how you put have a great day and Go Big Orange at the end of that. Sheesh. Talk about firing with both barrels.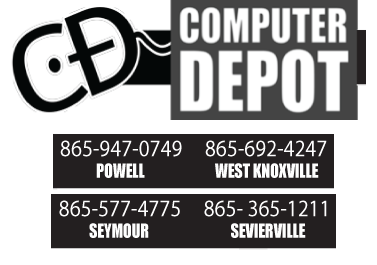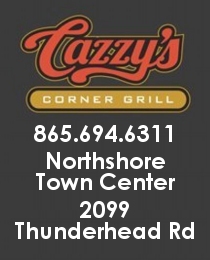 What an interesting day on the Hill yesterday. I never thought I'd see a sitting head coach at the university of Tennessee asked about punching a player on the practice field. I guess you could say the hits keep on coming. This can't be good for the overall health of Butch Jones' program at the University of Tennessee. And all this non-sense comes at a terrible time because this week is supposed to be a huge recruiting time with a bunch of official visits for the Georgia game. A virtual galaxy of stars are expected on campus for the Georgia game. This losing has obviously slowed down recruiting. Tennessee tried to keep the question of the incident by Seth Stokes out of the public record by striking it from the official transcript yesterday, but the damage is done. Rival recruiters WILL use this against Tennessee. And the bottom line is that when this stuff starts coming out on you it's the beginning of the end.
It's just a matter of time before assistant coaches start working on exit strategies and looking for their next soft place to land. It's is a mess while Tennessee fans and players deserve better. I also feel sorry for Butch Jones because he has worked hard but he's obviously in way over his head at Tennessee thus far. Again, I say to you, when is the last time a sitting coach at UT was asked something like that at a press conference here there on anywhere? Do I think the alleged punch happened? I don't know. Do I think Butch Jones is capable of that as tightly wound as he is? I'll ask you, do you?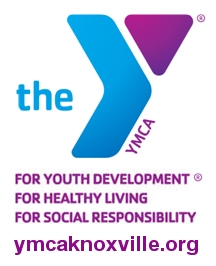 If Jones seems like he's coming apart now, imagine what he's going to look like after Georgia and Bama get done with the Vols. I feel for the guy, I really do, because I think he's really trying. I've been out of place in a job before and it's a bad feeling. If Butch Jones doesn't wise up and get somebody on his staff that can save him from himself in games and in front of the press then he's not going to be here much longer than 2016. It's just not going to happen.
If Butch Jones was self-aware and interested in keeping the bank of UT open he would get himself a guiding light veteran coach to help him in game and take the heat off. But Jones is the same guy who stands up after a loss on Monday and say that he's got a list and taking names of naysayers and putting it in his back pocket. What does that mean? Why would any embattled coach talk like that? Does he realize how hot it is in his kitchen right now? Does he even care? I kind of think he cares too much and doesn't know how to process this whole deal.
The guy looks like he's going to explode at any moment and this is really too bad because it seems like his program is on verge of combusting.
In the meantime, we WILL pack the house for the Georgia game and we deserve better.

Brought to you on Thursdays by
Tee Mail:


For those that missed it, the last 5 minutes of the 5th Quarter brought me back to why I am a fan of the Vols. As Jerry Colquitt said (and you mention often), we only get a few of these games a year. Let's enjoy them for what they are. A fantastic time to see old friends, watch football, and enjoy the camaraderie of Vol Fans. And cheer for the Vols as loud and as long as we can. Don't get me wrong, I want and expect to win every game.


I live in Richmond, Virginia and drive the 6-7 hours each Friday to see each home game and stay with one of my best friends from college and his family. I usually go to one road game a year. I've had the same season tickets for 12 years and go to the game with the same people and enjoy the same tailgate with the same guys (characters?) that I lived within Morrill Hall. I graduated in 1995 and then headed north for post graduate school and could not see the Vols live for 5 years. In the pre-SEC Network and ESPNU days, I drove all over Michigan looking for a place to watch the Vols. Once I got out of graduate school and moved back to Virginia my schedule only allowed me to see a game or so live a year. In 2003, I decided that I needed more. I decided to get season tickets, limit my vacations during the rest of the year, save my money, so I can go see the Vols 6 or 7 Saturdays in the fall. I take off work on home game Fridays in the fall to drive down.


As I left the stadium on Saturday, I seriously questioned whether I could continue to put myself through this agony. I was in Gainesville this year, I went to Oregon, I was at the Kentucky game in Lexington when they broke the streak (and watched my sister and brother-in-law both KY grads dance on the field after the game), and what I believe was the worst of all, the Wyoming loss in Fulmer's last year.





As I listened on my way back to Richmond yesterday and was questioning how long it would take me to get over this one, I heard Jerry's prophetic words. We are the Vols and we love them. We will come back and we will win again. I've stopped thinking about all of the ways the Vols have disappointed me and decided that I am going to start remembering all of the ways the Vols have made me proud.



I was there last year in Columbia when they made that outstanding comeback against South Carolina, I was there in 1995 when they went down and broke the curse against Alabama in Birmingham, I was there in 1992 when the hurricane rolled through and we beat the gators, and I was sitting in the corner of a country bar in Lansing, Michigan watching on a small TV when they won the National Championship.


This season has not fulfilled my expectations and I am disappointed. But, I'm going to keep coming, because, while we didn't win this week, I can't wait to see my friends that I only get to see a few precious times a year, I get to root on my Vols as loud as a 40 something man can, and I want and expect that we are going to beat the Dawgs.

Thanks to you for giving the common fan a place to rant, rave, and commiserate. Thank you to Jerry for getting me back on track. And thank you to the Vol Nation, because "it is great to be a Tennessee Vols".

Go Vols!!
Brooks

** PS-I hate the Vern Lundquist chortle, but look forward to the Jerry Colquitt chortle every time he is asked a question!'
Brooks:
I was bragging on this Tee Mail yesterday on the show. Talk about hitting the nail on the head. Jerry was right on time when he went onto his heartfelt parting words at the end of our post game show the other night. We need to remind each other why this is such a special thing at times. It would be great to really win again but in the meantime this is all we got and what we got, we got a lot (George Benson, Never Give Up On A Good Thing). I love hearing from you and fans like you because this truly makes doing this worthwhile! Great stuff. Glad you get the spirit of what we're doing. Thank you for the kind words and for choosing to spend your time with the show on Football Fridays!!!


'Hey Tony,

Here's what I think will happen the rest of the year:

- We lose to Georgia and Alabama
- Dormady takes over after the Alabama game and has great success against weak competition
- Mahoney is fired in the offseason
- Debord loses his OC position and takes over the OL job, is given a token run game coordinator title
- Butch hires big name OC (possibly Peyton)
- Jancek loses his job, Butch hires big name DC (possibly Charlie Strong)
- We finish the year 7-5 or 6-6
- Butch sells the fans on the success of Freshman QB and staff changes
- Azzani loses his job due to players threatening to leave if he stays

Robert, Nashville'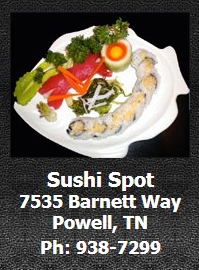 Great hearing from you Robert. I've decided to go through line by line. Shall we?
- We lose to Georgia and Alabama CHECK
- Dormady takes over after the Alabama game and has great success against weak competition CHECK
- Mahoney is fired in the offseason CHECK
- Debord loses his OC position and takes over the OL job, is given a token run game coordinator title MAYBE CHECK
- Butch hires big name OC (possibly Peyton) YOU'RE SMOKING CRACK
- Jancek loses his job, Butch hires big x DC (Charlie Strong?) #Crackpipe
- We finish the year 7-5 or 6-6. CHECK
- Butch sells fans on success of Fr QB & staff changes CHECK
- Azzani loses his job due to players threatening to leave CHECK
I think you're onto something with much of this. By the time Dormady gets out there it will be against the weak sisters and he can ball. I don't think Butch is going allow anybody powerful over his offense because he fashions himself as an offensive mastermind. Short of a complete collapse I don't think he's going to see a reason to change. Again, I'm back to self-awareness.
COMMUNITY CHEST VOLUNTEERS NEEDED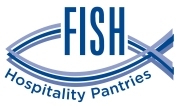 Additional volunteers are needed at Community Chest of Knoxville Thrift Shop located at 1508 N. Central (corner of Central St & Woodland Ave, a block and a half from our FISH Northwest Pantry). Volunteers at the Community Chest help with receiving, sorting and displaying in the retail shop donations of clothing and household items. For more about the Community Chest go online and
check out their website
.   Proceeds from the Community Chest support the work and mission of FISH Hospitality Pantries.
For more information about volunteering at the Community Chest contact Jim Wright at (865) 207-8572 or
send him an e-mail
. Thank you.
'Tony
I said on the 5th quarter that over the long haul, I believe it's possible that Jones does more damage to this program than Derek Dooley.
How is that possible?!
Hope.
While Jones rebuilt hope, he is absolutely destroying it this season and proving it to be a false hope.
While fans withheld their interest, their money, their energy and their cheers towards the end of the Dooley era, what happens if they leave altogether after being fooled by Jones?
Dooley achieved Dooley results by recruiting, leading, and coaching like a Dooley. Jones is recruiting and leading like an ace, but still getting Dooley results by coaching like a Dooley. Which is worse?
Dooley started out with 2 star talented head cases. Jones is starting out with 5 star talent and will ultimately turn them into head cases with all these slogans, smoothies, and such. Which is worse?
2 star talent achieving 2 star results. 5 star talent achieving 2 star results. Which one is worse?
Will Jones be able to sustain his recruiting pace without having success on the field?
Instilling no hope on Rocky Top or building false hope brick by brick on sand. Which is worse?
Being viewed as a disappointment as a leader or being viewed as a fraud; Which is worse?
No I really do think that left alone, Jones could do more damage than Dooley did to this program.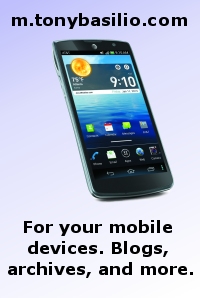 Jones wears a wristband that has a verse from Nehemiah on it. "Let's build" is the general gist of the verse. He'd do well to remember another verse in the Bible - no man sets out to build without first having counted the cost. Lest he get started building and be UNABLE TO FINISH and the people laugh at him and troll him. I paraphrase the words of Jesus.
Tennessee is proud of-having never lost 8 games in a season. Don't look now, but do you see 5 more wins on this schedule? Even Dooley didn't lose 8 games. What will Tennessee do if Jones plumbs depths that even Dooley did not?
Tone, The moneyed boosters and powerful Tennessee folks must speak to the Board of Trustees and demand a change in the leadership at UT. We must have Tennessee people running Tennessee. Period. Jimmy Cheek has to go. So does Dave Hart. Be Hartless. Do it. Do it now. Because if that doesn't happen now, then the same morons who gave us Dooley and Jones will make the next hire.


If Jones can figure it out and get it together, then folks can call me a fool. But if he doesn't, then he's going to look like a monorail salesman of a fraud. Here's hoping I look foolish later.
GBO!
Eric S.
UT '95'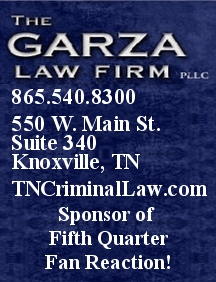 Eric:
I feel your pain but we're having two different conversations here. Butch Jones could inevitably be worse for the psyche of the UT fan base but he could NEVER be worse than that jackass Derek Dooley. Sorry, but he just can't. I won't even entertain the concept even if you're right. I simply don't want to hear it. Make sense? You're right on the money about the need for some real leadership at UT. There's such a disconcerting vacuum at the top of a place that means so much to all of us. I wonder when the powers that be wake up and put some people in place UT that resemble the statesman of old. People like Jack Reece, Ed Boling and Andy Holt. Where have they gone?
Final thought: You can't tell me after watching that Lions loss at Seattle last night that fate doesn't exist in sports. That was the worst loss EVER! That was Jonesian...