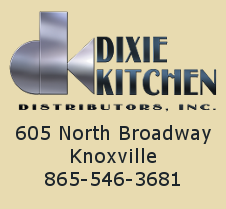 'Massachusetts (0-4) at Tennessee (2-1, 0-1 SEC)
Another bye week game. UMass is terrible. They might not win a game all season. Like Indiana St., this game is at a good spot on the schedule. Starters can take the 2nd half off, and younger players can see some extended playing time. John Kelly doesnít need more than 10-12 touches. Ty Chandler doesnít need more than 15 touches.
Jarrett Guarantano needs some snaps with the first-team offense. This would be the perfect time to install a goal-line package with Guarantano at quarterback. Tennesseeís red zone problems existed before Saturday. The Florida game just magnified them. Since itís a scheme issue that keeps John Kelly from getting the ball inside the 5-yard line, why not insert Guarantano into the game so thereís a running threat? It could even open up the passing game.
Of course, I can see Butch making the offense go under center every time they get inside the 10-yard line on Saturday, just because he can. I still chuckle thinking of Quinten Dormady going under center the first offensive play of the season in Atlanta. A sign of things to come? Of course not.
Defensively, Iíd like to see the front four get pressure on UMass quarterback Andrew Ford. The Minutemen have given up 23 sacks in four games. Maybe Jonathan Kongbo can get his first sack of the season.
Could Shaq Wiggins make an appearance before the game is out of hand?
Prediction: Tennessee
Around The SEC:

No. 17 Mississippi St. (3-0, 1-0 SEC) at No. 11 Georgia (3-0)

The biggest game of the weekend in the SEC. Mississippi St. is coming off a 37-7 beatdown of LSU. Itíll be interesting to see how they respond after such an emotional win. Georgia is the favorite to win a very average SEC East, but a loss on Saturday keeps the door open for a school like Tennessee to stay alive in the division race. Georgia still needs to figure its offense out. Jake Fromm is the quarterback for now, but what happens when Jacob Eason gets healthy? The Bulldogs can lean on Nick Chubb and Sony Michel until then, but Saturday will be the toughest test to date for Georgia this year. Nick Fitzgerald is the best quarterback in the SEC, so the Bulldogs will have a puncherís chance in every game this year. I want to pick Mississippi St., but itíll be really difficult for Dan Mullen to have his team clicking on all cylinders two weeks in a row.
Prediction: Georgia
No. 20 Florida (2-0, 1-0 SEC) at Kentucky (3-0, 1-0 SEC)

This could be the biggest win for the Wildcats since beating No. 1 LSU in 2007. Tennesseeís 11-game losing streak to Florida seemed like a lifetime. Kentucky has lost to the Gators 30 consecutive years. I canít imagine. Floridaís offense canít score, so the Wildcats certainly have a chance. I expect Commonwealth Stadium to be jam-packed and rowdy (for a Kentucky home game), but in the end, I canít imagine the Gators losing at Kroger Field.
Prediction: Florida
No. 1 Alabama (3-0) at Vanderbilt (3-0)

I actually think Vandy is a bad matchup for Alabama. Now, the Commodores have almost no chance of winning this game, but they could pose a lot of problems for the Crimson Tide. Vandyís defense is good enough to keep this a low-scoring game. Kyle Shurmur and the Vandy passing game has looked good through three games, and Alabama's biggest weakness on defense in recent years has been in the secondary. It wouldnít shock me to see the Crimson Tide come out and take care of business and leave Nashville with a 38-3 victory, but I think Derek Masonís bunch keeps this game close for at least the first half.
Prediction: Alabama
Texas A&M vs (2-1) vs Arkansas (1-1)

Kevin Sumlin and Bret Bielema both desperately need to win this game. Sumlin probably a little more so. The Aggies blew Arkansas out 45-24 last year in Jerryís World. The Razorbacks are wearing Dallas Cowboys replica jerseys in school colors that look really good. If they win, they should wear them going forward. A&M is struggling offensively. Redshirt freshman quarterback Kellen Mond is very much a work in progress. Arkansas simply doesnít have enough quality SEC players to compete in this league. Austin Allen is a solid quarterback, and freshman running back Chase Hayden leads the team in rushing and will be very good, but overall, Bielema hasnít recruited enough talent to get over the hump.
Prediction: Texas A&M
No. 15 Auburn (2-1) at Missouri (1-2, 0-1 SEC)

Can Auburnís offense get going against Mizzouís defense? Gus Malzahnís team has looked very sloppy offensively through three games, but I still think they have a nice season. Jarrett Stidham is very talented, and Kamryn Pettway is a very good running back. Auburn has its defense to fall back on. Missouri is a complete dumpster fire. Barry Odom is in his 2nd year in Columbia, but heís just 5-10 through 15 games. The Tigers have the worst defense in the league, and last week at home against Big 10 bottom-feeder Purdue, lost 35-3. Auburn should win this game comfortably. For you gambling degenerates, the over/under on this game is 60, and I have a hard time believing itíll get close to that.
Prediction: Auburn
Syracuse (2-1) at No. 25 LSU (2-1, 0-1 SEC)

The Tigers are coming off a disappointing outing in Starkville. Running back Derrius Guice is out for this game. Danny Etling has improved at quarterback, but heís still nowhere near good enough for the Tigers to compete for an SEC title. Syracuse has a very good dual-threat quarterback in Eric Dungey. He will make a few plays on the LSU defense, but other than wide receiver Steve Ishmael, Dungey is the Orangeís only offensive weapon. Dino Babers is in 2nd year with Syracuse. I was impressed with his Bowling Green team when they played Tennessee in Nashville to open the 2015 season. Babers led Syracuse to a 4-8 record last year, but they did upset Virginia Tech. They also scored 61 points in the season finale at Pittsburgh, and LOST by 15. LSU should win this game by three touchdowns, but a hangover after the Mississippi St. could be a sign of bigger problems for Ed Orgeronís squad.
Prediction: LSU

Louisiana Tech (2-1) at South Carolina (2-1, 1-1 SEC)

How will the Gamecocks respond after a home loss to Kentucky? They are also dealing with star wide receiver Deebo Samuel being out of the season with a broken leg. Louisiana Tech lost to Mississippi St. 57-21 two weeks ago, so the Gamecocks should handle them fairly well. Finding another offensive weapon to pair with Jake Bentley is the Gamecocks biggest concern going foward. Without Deebo Samuel, the Oct. 14 game in Neyland looks a lot more winnable for Tennessee.
Prediction: South Carolina
SEC Coaches Power Rankings:

Nick Saban

Dan Mullen

Jim McElwain

Gus Malzahn

Kirby Smart

Butch Jones

Bret Bielema

Will Muschamp

Kevin Sumlin

Derek Mason

Mark Stoops

Ed Orgeron

Barry Odom

Matt Luke
One and two are no-brainers for me. I didnít want to put McElwain and Malzahn at three and four, but thereís nobody better.
If Hugh Freeze was still at Ole Miss, heíd probably be No. 3. Same for Mark Richt if he was still at Georgia. Smart, Jones and Bielema are essentially interchangeable at 5-7. I put Smart ahead of the other two because I know Butch and Bret will never win an SEC title and thereís a chance Smart could. Muschamp, Sumlin, Mason and Stoops are all four about equal.
If youíre going to the game on Saturday, I hope you stop by the Amachi tailgate. My family and I will be there at W-27 & W-28 in Circle Park. My dad and I went to it last year, and it was incredible. What Tony and others are doing for those kids is amazing.
Go Vols,
Matt Dixon'