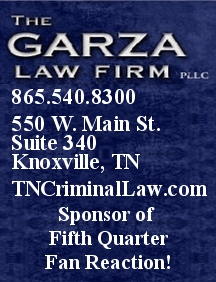 Dr. Sean Sinclair had high praise for Quentin Dormady after learning from inside sources that the Jr Vol QB has been 'outstanding' in summer camp to this point. In fact, Sinclair said the following yesterday on the Tony Basilio Show.
Could Dormady Be A Troy Aikman Type?

Low Key

Big Kid

Howitzer For Arm

Very Mature For His Age & Is Already Engaged

All Business

Highly Cerebral
Thoughts of Dr. Sean Sinclair:

May I add that Dormady, like Aikman, had to sit. For Aikman he had to wait his turn in college football in an offense that suited him. Early on Aikman was a fish out of water for a season and a half at Oklahoma before transferring to UCLA. Like Aikman, Dormady isn't getting his shot until his 3rd year out of high school. Actually Aikman had to wait 3 seasons until 1988 to break out with UCLA in that passing offense. That's pretty interesting stuff. Here's the deal. If Dormady can apply his arm talent with his size, the NFL will value him. Look at the dearth of guys that can truly play in that league.
The following is a Garza on The Law Podcast covering the latest developments in the AJ Johnson case plus some serious Knox County insight into the Tiger Woods drug tests that were recently promulgated. Hope you enjoy...& please spread the word.
You can listen to the following Podcast using the player below.

You can find all of our podcasts
here
.

Update Required
To play the media you will need to either update your browser to a recent version or update your
Flash plugin
.
We're aiming to get more involved with you. Please call 865-544-Vols if you have either a Vol-Scars or a Gate Twenty Won story.
List of Gate Twenty Won & Vol-Scars games

Today's QB Question:

Can Tennessee successfully play two QB's in 2017 and make it work?
1) Sure. & No need to define roles.
2) No. Two QB's means you have ZERO QB's.
3) Yes. But only with defined roles.
4) I'd play both against each other all year for competition.
I'd be curious to see what you think about this.

Stand With The Tony Basilio Show
Join the T Club
Make a One-Time Donation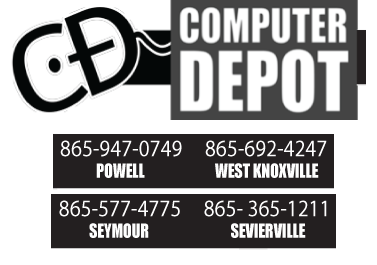 2017 Schedule
9/4
Ga. Tech*
8p
9/9
Indiana St.
4p
9/16
@ Florida
3:30p
9/23
UMass
TBA
9/30
Georgia
TBA
10/14
S. Carolina
TBA
10/21
@ Alabama
TBA
10/28
@ Kentucky
TBA
Southern Miss


11/11
@ Missouri
TBA
11/18
LSU
TBA
11/25
Vanderbilt
TBA
* Atlanta, GA

Homecoming
All Times ET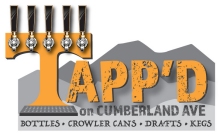 1911 Cumberland Ave
It's been a rough ride for former Vol AJ Johnson recently, but he has to feel pretty good after this ruling yesterday. This is groundbreaking stuff here that will serve as a true game-changer going forward in the state of Tennessee. Marcos Garza will join me today on the show in the second hour to talk about the serious implications of this for all of us.
Link
Yesterday was the 40th Anniversary of the death of Elvis. In honor of this, we decided to ask our living listeners their thoughts on those with that Elvis vibe we've seen in the sports world.
Please send in your nominations for this list which represents only a start. Let's see if we can compile a list of cool characters for this endeavor.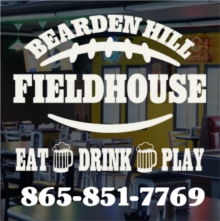 All Vols All Elvis:
All Vols Any Sport That Were Cool

Pat Summitt

Tony Robinson

Peyton Manning

Dale Jones

Dewey Warren

Steve Kiner

Dale Carter

Chuck Webb

Casey Clausen

Willie Gault

JJ McClesky

Johnny Majors

Chris Burke

Carl Pickens

John Ward

Condredge Holloway

Heath Shuler

Ernie Grunfeld

Bernard King

Ron Slay
All Sports All Elvis:

Pat Summitt

Jim Brown

Jordan

Wilt

Pistol Pete

Larry Bird

Eric Dickerson

Tom Brady

Pete Rose

Ric Flair

Harley Race

Nick Bockwinkle

Superstar Billy Graham

Ron Wright

Honky Tonk Man

Randall Cunningham

Bear Bryant

Bud Wilkinson

Spurrier

Joe Namath

Magic Johnson

Derek Jeter

Hank Aaron

Willie Mays

Babe Ruth
Memphis Mafia Members:

Justin Timberlake

Otis Redding
What star or athlete would you like to exhume??

Jimi Hendrix: Game changer. What would he be like. 27 Clubber

Otis Redding

Jim Morrison

Kurt Cobain

Jackie Robinson

Jim Thorpe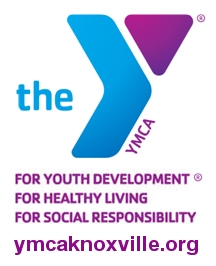 Phake Outrage?

The outrage culture has unfortunately found a home in our modern sports world. Newsflash, Fantasy Sports auctions are a real thing. This exotic form of fantasy football has been played for years by folks of all races, colors and creeds for years across our great land. Anybody outraged by ESPN airing a fantasy sports auction is obviously just looking for a reason to feign outrage. A player is brought to the podium by the auctioneer and folks in any given league bid. This is how auction fantasy drafts work. That professional athletes are offended by this is absurd. This is the outrage culture on steroids. And ESPN's Kenny Mayne talking about the poor optics is ridiculous. It's a damn fantasy sports auction. Why can't these people look absurdity in the face and call bullshit? Enough already!!!
What are the optics of booing? What are the optics of guys getting cut in the NFL when they're hurt? What are the optics of the drafts these leagues all have. Isn't that a form of selling guys? Well, ISN'T IT? Talk to me. Sure it is. Let's do away with all drafts then because somebody somewhere could be offended. Come to think about it, let's do away with all sports. Because doesn't competition between two teams lead to disappointment? Isn't this what it's all about, protecting hurt feelings? If we eliminate sports, perhaps we can heal the old wounds of my Tennessee/Philly sports heart. But as long as we have sports, these athletes need to chill with the fake outrage. And it is fake outrage.
Let's get upset over the things that matter like young people killing each other with little solution in sight. Let's talk about the need for fathers to raise children and teachers to be given the power to teach and lead. Let's talk about the importance of finishing school and personal responsibility for all of us. An ESPN fantasy sports auction as a point of outrage? Are you kidding me????
Link
,

Feedback
We'd like to get feedback on your listening experience while using the Tony Basilio Show Apps. Using the form below, please let us know of any difficulties that you might be having. Let us know if you listen using the front page of the app or if you go to the website section of the app to the Listen Live page. Thank you!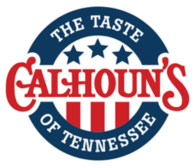 'Basilio
On your poll yesterday predicting UT's QB I voted C, Gimme a break, it's Dormady.
Look, Coach 23 is the guy who ran Justin Worley (Wobbly Worley if you're Barney Boy) out there ahead of Joshua Dobbs. He's also the guy who started Peterman at Florida when Worley failed to distinguish himself against a superb Oregon team in a hostile Autzen stadium (few do).
Coach 23 is DAT coach who ran Worley out there and asked him to try and execute some of his offense when he was clearly unsuited to do so. Only when Worley was destroyed for the season did Dobbs get a chance to start. Ah, it made me remember the days of 1997 and Mark Levine. Who is Mark Levine? Well he's the guy who knew the pass-blocking schemes so much better than that freshman Jamal Lewis. And we all know how that helped us against Florida that year…
I'd like to see Guarantano get in there and take some meaningful snaps, but the reality is that Dormady needs to build his own confidence and leadership of this team. Because he hasn't had many meaningful snaps himself in the last couple of years.
On the one hand, that's not all bad. It means that Joshua Dobbs made it through a season or two without being injured. Trivia; Name the last starting UT QB to go pillar to post before Dobbs? Erik Ainge, 2007 and 2006. Before him? Casey Clausen, 2003. From 2002-2017, Tennessee has only had 3 quarterbacks to complete 5 full seasons from start to finish as the starter.
All the rest were clipped by injury. Additional Volmitoruim Trivia: The only two teams to win the SEC Championship game with a backup QB are LSU in 2001 and 2007. The opponent? Tennessee. If you made this up, I wouldn't believe it.
On the other hand though, it means Dormady hasn't been tested yet.
Summing up though, it's Dormady All the Time (DAT) as the starter until he's injured or Coach 23 has another cliché thought cloud.
Eric in S. Georgia'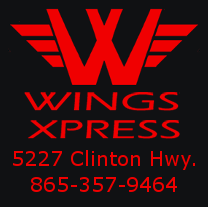 Eric: You're warped. Love the coach numbering. Team numbering is beyond me. I can't even keep track of my age let alone which edition of Tennessee Vols we're getting ready to enjoy. On the handling of Worley and QB's here under Jones, the lack of a QB coach for the past couple of years was absolutely weird in any language. I've always thought it would be Dormady because guys like Butch Jones will always play it safe and Dormady is the less likely of the two to turn the ball over.
Experience and age matter. Guarantano will be more of a risk taker because that's the type of player he projects to be. Once he learns his way around and gets some experience, he's going to be a great player here. This is an awesome problem to have. Most annuals and pundits rank UT's QB's somewhere in the middle of the pack in the SEC and I don't blame them because the sample size of exposure has been so small. Yet I'm here to tell you that both of these guys are better than any other combined tandem in this league on 8/17/17. Yes, I believe this. Who else would you trade with?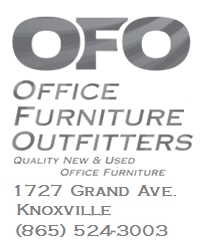 'Hi Tony
When the topic of Butch's slogans comes up again, remember this. The slogan for the season last year was "Own It". Now I don't know if that was Butch's creation or a UT thing, but regardless, it was the mantra for last season—until it became "BLown It". And Butch never did own it last year. Never. How ironic for a guy who is a walking marketing agency to not be able to defend the biggest slogan of all from last year.
Have a good show
Bill K.
Charlotte, NC'
Bill: I'd forgotten about "Own It." I'm still trying to wrap my brain around DAT. I do remember DAT Ngyen from the Cowboys. And of course Lynn's Disc & DAT on Chapman Highway. As for the slogans, I mostly tune that stuff out unless I'm looking to kill a summer day by asking for alternative slogans as I did earlier in the week. We got some great laughs out of this. And after all, isn't this entertainment? Isn't this what this all about anyway? The good times??? So from that regard, Butch Jones is unintentionally entertaining. Rest assured these slogans are his. He's pretty damn good at it too. If he could take the pay cut, I'll bet some ad agencies in the area would create a job for him.
'TIT for DAT
I.e.

"Tubbs in Training"

(tip intercept touchdown) (throw intercept tackle)

For

Discipline accountability toughness


Need more tits then dats


Spent entirely too long On this..

10 minutes I'll never get back

Will be over for the south cackilackee game

Cheers

Your Dobbs overpass idea was naaaasss level

Brian F Boatright'
Brian...You got me...I don't even know where to begin on this.....
Color me speechless.
Tony B's 10: 10 Best Elvis Songs:

In The Ghetto: Awesome Performance!!!

Mystery Train

Can't Help Falling In Love With You

Always On My Mind

Don't Be Cruel 1956: Self Produced by The King.

Heartbreak Hotel: Melody borrowed from Civil War ballad "Aura Lee."

All Shook Up: 1957 That song is 60!!!

Don't: 1958 Elvis owns this Leiber/Stoller tune.

Now or Never: Post War King showing off singing chops.

Crying In The Chapel: Recorded in '60 released in '65. Amazing

How Great Though Art: Elvis giving praise to THE REAL KING.

Burning Love 1972: Hunka hunka...Love it...
That's right...The top 10 Elvis tunes are actually 12 songs because it's so hard to make cuts.

Stand With The Tony Basilio Show
Join the T Club
Make a One-Time Donation