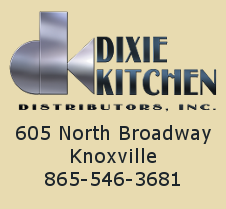 #Grumors Friday.

Been here 25 years and I've never and I mean NEVER seen anything like this Gruden thing. Either a bunch of hopeless Vol fans have talked themselves into believing something that's not there or Jon Gruden is REALLY in play with Tennessee. I'm inclined the truth lies somewhere in the middle. On one side of the aisle you have Jimmy Hyams who believes there's nothing. On the other side you have John Brice & Stephen Hargis and Trey Wallace saying this thing is alive and kicking heading into the weekend. Again, I'm somewhere in the middle because I know Gruden has talked to potential coaches. Plus the Gruden trolling of Vol fans. Why is he doing that? Doesn't he realize that his son attends school here? Why would he want make life miserable for his son? People are going to turn on the Grudens if he's doing this to us again. But is he doing this to us? I mean, what if Jimmy Hyams is right and this is all a Big Orange Mirage? I'll tell you this, Hyams has a direct pipeline into the HOH. Are we seeing a real booster coup here? That's the only possible explanation. Are these guys going to hire this guy over the objection/blind eye of the Haslams? We could have some Tennessee history here. A revolution. Big Orange Blood will spill all over Phillip Fulmer Way.


Slow Down Vols:

The Vols are going to slow things down tomorrow night and run that clock. Though they won't admit it, don't be surprised to see the QB under center. Guarantano is going to go as long as he can with McBride gimpy. Kendrick hopes to return but Tennessee will still be without the services of Richmond.
If Not Gruden:

Next on the MIC will be Dan Mullen. I think Tennessee will interview him a week from today as Throaty said. Mullen would be a wonderful hire here if Tennessee could get him. If not Mullen, watch Norvell who I find unproven but possesses a high upside. He could be pretty good but who knows? He was left a pretty cupboard at Memphis.
Fountain City Ramblers:

Play live tonight at Clancy's on Gay Street at 7pm. If you're in the neighborhood come on out and enjoy some great times.

I joined Brian Edwards (
@vegasbedwards
) on his show (Wednesday) to talk about the Tennessee coaching search. You can
listen here
!
Final Thought:
Get out and support the Vols tomorrow. They flat out deserve a YUGE crowd with everything they've been there.
Tony Basilio