We had a special kick-off on the show yesterday for our event for children of incarcerated parents. Rachel Hill was inspiring in sharing how last year's event inspired several listeners to get involved as mentors! I love hearing this. Talk about something that pumps me up!!! This year the goal is to accrue a couple hundred tickets plus all the fixins for a tailgate. This is a good 8 weeks out so we have time but it's never too early to start thinking about this.
Date: 9/23

Opponent: U Mass

Cause: Amachi Knoxville Tailgate II

Goal: Get as many youngsters to first UT Game as possible.

Need: Your tickets to the game, plus $$ if you feel led.

Where: Circle Park Tailgate Tennessee

Bring: Your family & friends and love on these special people.

Also: Our friends Big Brothers Big Sisters will be invited to tailgate
with us as well. Please come and get involved.
Get involved and spread the word for us on this! Let's blow this thing up!!!
If you would like the reach Rachel Hill about getting involved as a mentor, her # is 865-524-2774. E mail is rhill@klf.org. Website is
www.klf.org
.

Stand With The Tony Basilio Show
Join the T Club
Make a One-Time Donation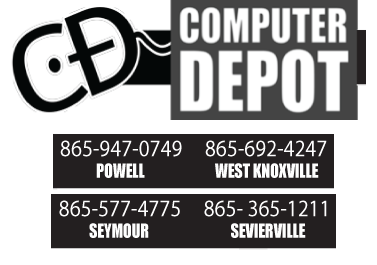 It's Thursday....Which means it's time for
Frankly Speaking
Frankly Speaking
As Coach Butch Jones navigated the "carwash" at ESPN in Bristol on Monday the following stats were circulated. I sent them to Tony initially and he posted them a few days ago but I wanted to expound. Low and behold, before I got the chance this stat hit the message boards and well you know what happens when any info about Coach Jones hits the message boards.
Immediately a line was drawn and people were choosing sides. It amazes me that he has become such a lightning rod with our fan base. I am still going to try and make some sense of the numbers with you so here goes….
I can't really comment on the stats linked below without first clearing up a little confusion if it exists. On my previous post I compared what Butch had done to what came directly before him after Coach Fulmer was so unceremoniously fired. Some might have gotten the wrong impression that winning at a higher percentage than those two goofball coaches (still unnamed by me) was what I considered to be the standard for Tennessee football. That is incorrect. I was just merely pointing to the fact that not too long ago this fan base was enduring an un-Tennessee like misery at the hands of those two people masquerading as coaches and
for my money Coach Jones has restored pride and competitiveness to our brand. FYI, he nor any other coach will be perfect.

So think about the numbers below if Coach Majors and Coach Fulmer represent your standard with the following facts.
Coach Majors didn't reach 9 wins at Tennessee until his 7th season (9-3) and that was followed by a 7-4-1 campaign before he reached 9 wins again in his 9th season (9-1-2). Coach Fulmer's overall record at Tennessee was 152-52 but let's throw out the first partial season so the averages work out so we eliminate his 4-0 record in 1992. His record of 148-52 over 16 seasons averages to 9.25-3.25.
If you take out the Peyton Manning/Tee Martin years of excellence from 1995-1999 the record is 94-44 which averages to 8.5-4.
Coach Jones comparison to those numbers is more favorable than you might think. His overall record is 30-21 in 4 seasons which is a 7.5-5.25 average.
But if you eliminate his first season with a completely depleted roster then his record is 25-14 which averages to 8.33-4.66.
I am not here to elevate Coach Jones beyond the reality of his current situation. I am also opposed to allowing a bad coaching decision against Florida and an even worse explanation using a phantom chart combined with a couple of bad losses (South Carolina and Vanderbilt) when expectations were at their highest to color the way I look at his body of work.
Can we not just appreciate that this program is headed north toward stability and making strides? If you can look at the numbers linked below and find the negative in them then apply that same logic to every other coach we have had and I would argue you have no standard to measure anyone against any longer.
Every coach has bad losses on his resume and makes the wrong decisions and also has the propensity to stick their foot in their mouth when a microphone is jammed in their face and their pride is on the line. Aren't we all Vols and want the best for Tennessee football?
I hope you can see the positives in the numbers in this
LINK
I really do!
Frankie'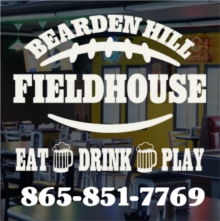 Again here's the
link
Frankie was referencing in today's Frankly Speaking.
I believe Frankie is speaking words of wisdom today to some in our fanbase. Once you only see the prism of your team through the tenure of a coach that you're sick of, you're in dire straits as a fan. Why bother? When you cease to retain the ability to celebrate any good related to said coach it's truly sad. I've done this before in my fandom and I'm not going back. I'm not here to tell anybody how to think. This is just an observation. Butch Jones is polarizing. Some of this he's created and some is the nature of college football today. Frankie's stats about Majors/Fulmer are very interesting when put into context. This should make for some thoughtful discussion on the show today.
The folks with the Bobby Dodd Award are taking notice of Butch Jones and what he has to offer. He's in exclusive company here.
Link


Ref: Today's review of remarks to changes in your offerings.


Tony - PLEASE do not cease your blog whatever else you may have to let go - PLEASE. I live in NC, and, although right next door, I get NOTHING here on TV or radio about my beloved UT - your blog is it. I have not found any way to get your post game events or other airings either so maybe you can enlighten me there.


I read your Blog every day, and I've written you enough for you to know I value your efforts. I have supported you annually a couple years now, so please take my input to heart.


Thanks again for all you contribute to keeping UT sports news available to we living elsewhere - Peace!


Mike in NC (UTK '66)'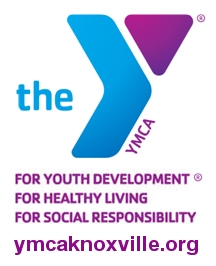 Mike:
Thanks for the kind words. My intention is that our patron drive will work and that we can raise enough money in monthly funds so that updating a blog daily with fresh content continues to be feasible. The last thing I want to do is put anything behind a paywall. In fact, at this point I would rather the online offerings go away than segregate this audience. That's just not me. As for our other offerings. Please use the menu bars above and go into archives. You will find all our postgame stuff there. You can also click 'listen live' immediately after UT football and basketball games for the fastest moving post-game shows around.

Tony B & Vol-Scars Need You!!!

I'd like to get your personal stories to include in our VolScars audio podcasts!

Here's a link to the contact number and a list of all of the Vol-Scars games.
'Tony:

Regarding "Vol Colonel"'s comments regarding Butch Jones' gibberish, please tell him to fold it four ways and place it where the sun don't shine.

Kind Regards,

Robert L
Kingsport'
We have some heat!!! I love it. Butch does speak gibberish at times. Then again, so do I.
FAQ's Asked Of Tony Per Our Relaunch Announcement:
Q: Tony, you didn't say anything about your daily show yesterday. Will you continue to do this?
A: Absolutely. I'm looking forward to year #24 with you.
A: Great question. 'Subscribe' is a misnomer. What you actually are doing if you choose to help us monthly (and we need this for budgeting reasons) is actually acting as a patron. The goal is to keep the content (ALL CONTENT, from postgame offerings to various podcasts) free for all.
Q: So, if I'm not subscribing and I'm already reading this, why give?
A: Because you value the content and our contribution to the market and you want to help us keep this stuff free for everybody.
Q: Are you going to beat us up for money all the time here?
A: Absolutely not. I will bring this up a few times heading into the football season as we attempt to meet our financial goals and create new programming. I'll also mention it in the post-game format as well as the regional programming. I will not however wear you out with this. Either you feel the need to help us or you don't. This is why I'm taking today to field some question I received after day one.
Q: What happens if this doesn't generate the revenue you're seeking?
A: We will scale back our online offerings accordingly. The blog itself could even disappear. I really don't want this to happen but will be forced to spend my time in the most profitable way necessary. That's why we're having the conversation. All my cards are on the table here.
Q: When will we be able to hear these new podcasts, like that X-Cast?
A: It's all coming soon. We premiered a new Gate Twenty Won yesterday after the Basilio Show live on the app and will debut one today from the 1980 Georgia game. As for the 'X'-Cast....I'm going to upload these in real time with minimal production. Therefore I'm hoping to get one of these up in the next 10 days. It all depends on 'X's schedule.
Q: When will Southeastern Sunday debut?
A: We're shooting for the Sunday after the first full weekend of the football season.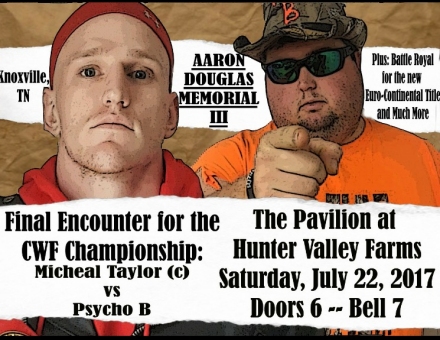 Message to android app users. I'm aware that some of you are having trouble getting your Tony Basilio App to play. Please understand that I'm in touch with our friends that built our app and we're attempting to get to the bottom of this. As it goes, this is just another day in paradise.
Finally...We've had some AWESOME Vol-Scar/Gate Twenty Won messages left this week. Kevin Neil, you made me spit my drink out last night while reviewing yours. I need stories to put many of these to bed. Please help. A ton of work has gone into them and it would be a shame if we don't get a few good stories in each one. Please share our list on-line and fans you know call and share remembrances of these days.

Stand With The Tony Basilio Show
Join the T Club
Make a One-Time Donation
Tony