The Tony Basilio Show

Heard on

99.7 FM and 1040 AM

WJBE

Weekdays in the Midday

From 11a-1p


Call In To The Show!

865-200-5402

Tee Mail Is Back!

865-544-VOLS(8657)

Click Here To Get the Droid App!

Click Here To Get the iTunes App!

Live @ Stovers

Monday Stuff!

Posted: Monday, December 2nd, 2013, 10:09 AM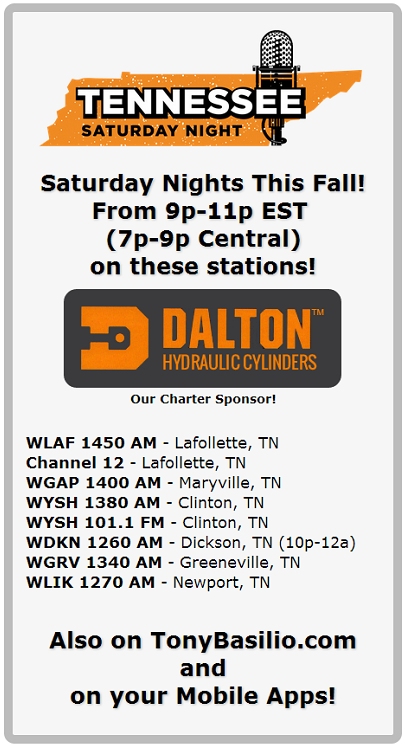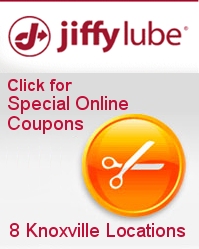 Proud of the way the Vols ended the season. That's how you do it. Go out and take care of business against a lesser foe. Loved the intensity and running the football offensively for a long score. Great game for UT. Got to see who really wants to play. Good for Corey Miller. Didn't quit early. Finished the job and left with a single game school record. Vols have some pieces to build on for the future. It's a shame UT couldn't get either Florida/Georgia or Vandy to fall their way. Otherwise the Vols would be rightfully bowling. Butch Jones really has his work cut out for him. Its tough teaching guys who are used to losing how to win. Sad thing for the seniors on that team is that losing came way too easy for them. And there was a level of acceptance of losing that kind of shocked the coaches at UT including Butch Jones. This comes from a couple of assistants on the staff. This is something that must change going forward.
I'm not beating up on the seniors because they were dealt a terrible hand from fate and Mike Hamilton. None of those guys signed for this. And ALL of them saw it through. There's something to be said for that. There's also something to be said for a group of guys that learned how to lose in every possible way imaginable. That's why it would've been great to see them go out on a winning note in the post-season. Now, it becomes about recruiting and fortifying the roster. How will these coming coaching changes alter this class. Specifically, I'm talking about the QB position. Will the Vols attempt to pry a QB loose from a roster where the coaching situation is in flux. I just don't see any way they go into next season without attempting to upgrade that position. Just keeping it real here.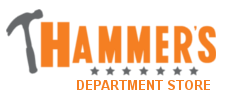 As for college football, from the opening window Saturday it was amazing, but it was tremendous on Thanksgiving night with that classic Egg Bowl. Friday brought a wonderful Civil War with Oregon/Oregon State. Heck, even Florida/Florida State was compelling for 20 minutes. Michigan/Ohio State was tremendous theater. I love Brady Hoke going for 2 and the win at the end. Great stuff. Bama/Auburn was ALL TIME. Can't get any better than that. My son about tackled me during that play. Our house was going crazy and I really don't like either school or team! That's great stuff right there. Penn State was a 20 point favorite and crushed Wisconsin on the road. South Carolina/Clemson was a great battle for three quarters. Spurrier has him a new Fulmer to pick on annually. Mizzou/A&M provided a terrific SEC closer. Just an incredible day of college football.
So, who you got in your top 2? It's hard to comprehend that an SEC team (either Auburn or Mizzou) isn't meritorious of one of the two spots in the National Title game over either FSU or Ohio State. Look at the bodies of work of each school. And don't give me this crap about running the table. The ACC and the Big 10 are both substandard leagues. And neither FSU nor Ohio State did anything in the non-conference to really move the needle.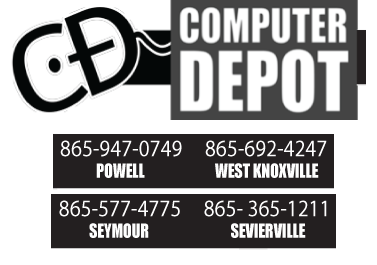 On Tennessee Saturday Night, Beano said he thought the SEC was going to get screwed due to SEC fatigue among those in college football who are sick of hearing about the superiority of this league. Think about that. He could be right. And if Auburn wins Saturday (they open as a 2 point underdog), this will get really interesting. Auburn who won a tainted National Title in 2010, will be jeopardy of being left at the altar again. Remember 2004? Remember 1994? Third time could be a charm.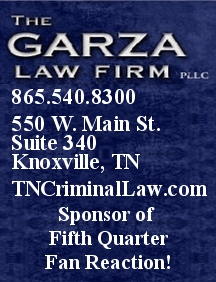 What's going to happen if the DA in Tallahassee fails to come forward with anything on the Winston case until say Tuesday of next week? What then? Do they hold up the BCS process to wait and see this clear up? They should, but they won't. And what happens if somebody in that office decides to do something political and purposefully hold it until next week. Play it forward for a second. Let's say that they are going to charge Winston but wait till hold it to next week so as not to hurt that community and give FSU a shot to play for the National Title. Could this happen? In this world, anything is possible.
Who's going to win the Heisman Trophy? This has really gotten interesting. How about the kid in the MAC? How about bringing Peyton Manning back for an old timers Heisman? Right a wrong there! Manning is playing like Picasso right now and the field is his blank canvas. Sure, he hates cold weather and the playoffs are always a coin flip but Mann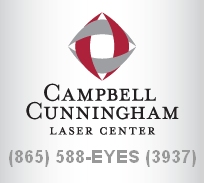 This report that USC is down to the short/short list is compelling. For one thing, Kevin Sumlin was thought to be headed out west and A&M abruptly announced a 6 yr extension. Now there's a guy on line claiming inside knowledge that James Franklin is the top choice and will be announced as early as Wednesday? Could it happen? Sure. Will it? If USC is smart it will. If this report I'm linking here is true, and it's down to Franklin or Chris Petersen, that's a no brainier. Look, its fun having Vandy vital. And if Franklin stuck around there UT and Vandy would play some classic football over the next five years, but Vandy has hit the ceiling for that program. Winning 8 games at that place is an amazing coaching job. Here's the story adding legitimacy to Franklin and or Petersen to USC. Link
Those folks in Bama are a whole 'nother level of crazy.
Link
Keith Hatfield gives us his take on the Battle 4 Atlantis in today's Hardwood Report sponsored by Springs Dock Resort.
Hatfield's Hardwood Report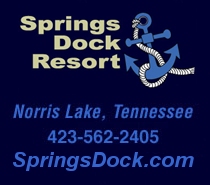 Tennessee used its two consolation bracket games in the Battle 4 Atlantis to grab a pair of desperately needed wins. The Vols played well in avenging the opening game loss to Xavier and hammering Wake Forest. While it's far too early to declare the ship to be righted, the
recovery from the turkey of a performance on Thanksgiving night is encouraging. How they carry the momentum forward will determine success or failure during the nonconference portion of the season.
One of the most exciting parts of UT's victories on Friday and Saturday was the continued development of the freshmen class. Darius Thompson was exceptional on Saturday and is growing into his role as a 20+ minute a game option at the point. AJ Davis continues to provide Cuonzo Martin with an athletic, energetic option off the bench. Robert Hubbs
is becoming less tentative on the offensive end and I would expect him to have a breakout game sooner than later.
Jarnell Stokes and Jeronne Maymon responded to Thursday's
disappointment by playing well, both individually and in tandem, in the games against the Musketeers and Demon Deacons. Playing the two post musclemen in spurts worked well over the weekend. It appears the optimal rotation for Tennessee right now is 15-20 minutes of Stokes and Maymon together, with the rest of the game played with the more
athletic four perimeter player look. That allows UT to both use its offensive skill in the post and exploit the athleticism and depth it possesses.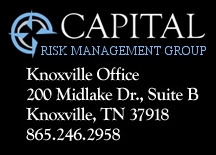 The Vols survived November without doing any significant damage to their NCAA Tournament prospects. That's an improvement over Coach Martin's first two seasons. Since the back of the field figures to be extremely soft again this season, UT would likely be able to fashion a
worthy nonconference resume by splitting the games against Wichita State and Virginia while avoiding any homecourt disasters against lesser opponents. The team isn't hitting on all cylinders yet, but things look much better now than they did on Friday morning.
Quick Hitters:
Wichita State is the real deal. This team appears to be as good as the one that made the final weekend last season.
LSU getting a win over Butler is good for the SEC and was essential for the Tigers. Johnnie Jones is still trying to find the right rotation of returnees and newcomers.
UCONN and Florida play this week in a battle of teams looking to prove they belong the top tier this season. The Gators are slowly rounding into form.
The annual ACC-Big East skirmish take place this week. We'll see how the ACC additions affect the competitive dynamic.
North Carolina has the look of a program in the early stages of decay. An entrenched coach having off the court problems as the product on the floor deteriorates is a bad equation.
Last night was Exhibit A in the case against Travis Ford. Oklahoma State is a good candidate for a 2 seed losing to a 15 ending to their season.
Keith
Marc Trestman must've had a CFL flashback yesterday. Kicks a FG on 2nd down in OT? Wha?
Link
Verne Lundquist always manages to be in the right place at the right time.
Link
People don't go to sporting events in this country to die. This is getting old.
Link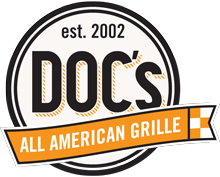 Michigan State better beat Ohio State or else it looks like Urban Meyer will play for it all.
Link
Redskins can thank NFL officials that they have a shot at a higher draft choice at seasonís end.
Link
Tony B

---
---


Calhoun's Atop Bearden Hill
6515 Kingston Pike
Knoxville, TN
865.673.3377

Calhoun's on the River
400 Neyland Drive
Knoxville, TN
865.673.3355

Calhoun's at Pellissippi Parkway
10020 Kingston Pike
Knoxville, TN
865.673.3444


---
---
Thanksgiving Friday

TEAM ATLANTIS!!!!

Posted: Friday, November 29th, 2013, 10:06 AM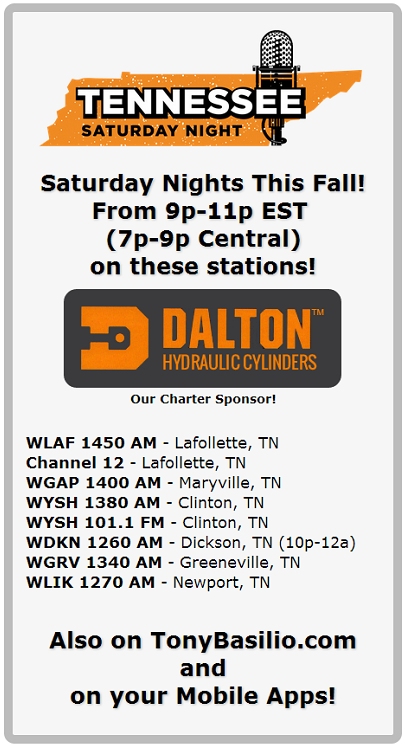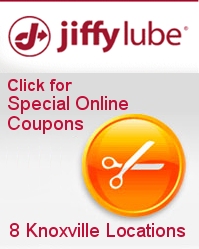 Team Atlantis!!! That's UT!!! Cuonzo Martin's Vols are Team Atlantis. They are not even 1/4 into the 2013-14 season and are already heading under water. At this rate, UT will be in the Bermuda Triangle by the start of the season. I was thinking last night that if the lost Colony of Atlantis is ever found, Mike Hamilton would make a great AD of Atlantis University. He knew how to make the Vols disappear in ALL SPORTS that matter. And to think UT fans were in the top five this year in attendance. I would say UT was in the top five in attendance but it was actually UT fans. You see, UT has done little but try and run fans off in the past several years. It's just been atrocious. And last night's game was par for the course. Watching that style of play (what is UT's style of play anyway is tough sledding), is not exactly hitting the spot. We needed a feel good season. I was predicting a 23 win year. Boy, is that silly. Team Atlantis. The Hoops Vols have company.
Tennessee has just 8 losing seasons since 1980. this year is 6th in last 9 years. (Courtesy Patrick Brown Chatt Times Free Press)
UT has missed SEC Baseball Tourney for the past several years under different administration. 10 out of 14 teams now go and the Vols failed to get there last year.
Tomorrow Tennessee gets an opportunity to be the first UT team in close to 50 years (since 1964) to lose to both Kentucky and Vandy in the same season.
Previous head coach Derek Dooley broke a couple of losing records that hadn't seen the light of day since the Nineteen Teens.
And yet, UT fans just keep on coming in relative droves. I know what Dave Hart needs to be thankful for this Thanksgiving season. He might be serving the most loyal fan base in all of sports. Show me another place that has had so little to care about yet still cares.
Mike Hamilton made UT disappear in EVERY sport that matters. The only reason the Lady Vols in hoops and softball aren't off the radar is that he couldn't get his goofy little paws on them.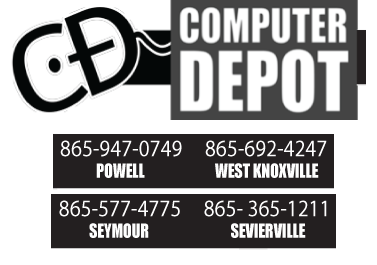 Keith Hatfield, presented by Spring Dock Resort, is not amused at last night's 'effort'.
Hatfield's Hardwood Report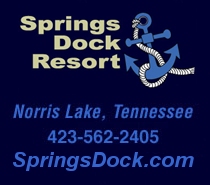 'I hope everyone in the audience had plenty of time to digest their Thanksgiving dinner before watching Tennessee's performance last evening.
It's hard to decide what was more disturbing, the lack of intensity UT played with or the utter ineptitude of the zone offense.
There wasn't a single portion of that effort that was acceptable. Any optimism related to this team should be immediately suspended until there is tangible evidence of a turnaround.
Jarnell Stokes and Jeronne Maymon were smothered once again by an opponent with quality height. That's becoming as predictable as a sunrise. The UT post duo must develop some way to produce when they cannot score over their man. If they can't, every team with decent players over 6'8" will throttle Tennessee's scoring on the block.
I guess Trae Golden really wasn't the problem with UT's attack against zone defenses. Antonio Barton and Darius Thompson both struggled mightily. Jordan McRae played in a manner that will result in him needing to use his passport to continue his basketball career next season.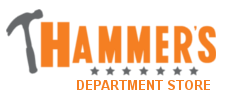 Josh Richardson and AJ Davis were the only Vols who exhibited any real competitive fire.
The ship has to get turned around immediately.
Xavier, if at full strength, presents an opportunity to at least post a respectable win on this trip. This is as close to a must win as you can get in November. A loss puts this season in danger of coming straight off the rails.

Quick Hitters:
Matchups like tonight's NIT Season Tipoff final between Arizona and Duke is the kind of clash that makes this week of college hoops. It will be a good gauge of where two teams with national title aspirations stand a month into the season.
Alabama would be wise give Drexel their undivided attention. A loss to the Dragons would put Anthony Grant's squad in an early season hole.
LSU and Memphis is an intriguing game. The winner gets a resume boost, the loser will be subject to a crisis of confidence.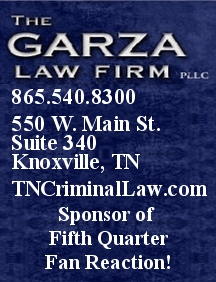 Andy Enfield is going to learn the hard lesson Bruce Pearl and others received over the years. Coaching is an especially tough business when your peers are almost unanimous in their disdain for you.
Georgia Tech and Ole Miss face off in Brooklyn today. The entertainment potential of Marshall Henderson in the Big Apple is high.
Keep an eye on Southern Miss at Louisville. Donnie Tyndall has a veteran team that won't be scared of the Cards, who look to bounce back from their loss to North Carolina.
Happy Thanksgiving Weekend
Go Vols
Keith'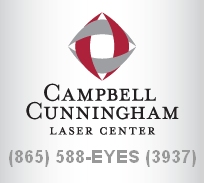 Vols tip off @ 1 pm (eastern) today with Xavier.
Here's a report from KNS on last night's loss to UTEP.
Link
BTW, Tim Floyd's excellent coaching last night means no USC/UTEP grudge match on the court.
Vols missed 16 foul shots and after the game Tim Floyd said he was surprised to get a win over the 'talented' Vols.
Vols may have layed an egg last night but Whoopi Gold's Gym got in some great steps pre-game.
Link
Good for Tim Floyd. Fight for your program.
Link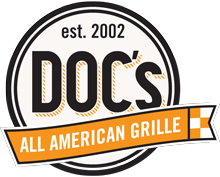 Remember these days?
Link
HUGE win for Miss State over Ole Miss to get bowl eligible.
Link
Basilio's Best
Fresno State -8 covers @ San Jose State
Ohio State -14 covers @ Michigan
North Carolina -5 covers Duke
Tennessee -4 covers @ Kentucky
Mizzou -3 covers Texas A&M
Auburn +9 over @ Alabama
UCLA +3 over @ USC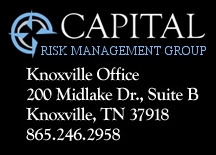 Try to have a great sports weekend. Remember Tennessee Saturday Night comes your way Saturday @ 11 Eastern.
Best audience in America!
I'm thankful for you every minute of every day.
TB

---
---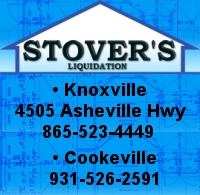 Stover's Wholesale Knoxville
4505 Asheville Hwy
Knoxville, TN 37914-3607
865.523.4449

Stover's Wholesale Cookeville
452 W Broad St
Cookeville, TN 38501-2334
931.526.2591


---
---
Thanksgiving Wednesday

Posted: Wednesday, November 27th, 2013, 9:26 AM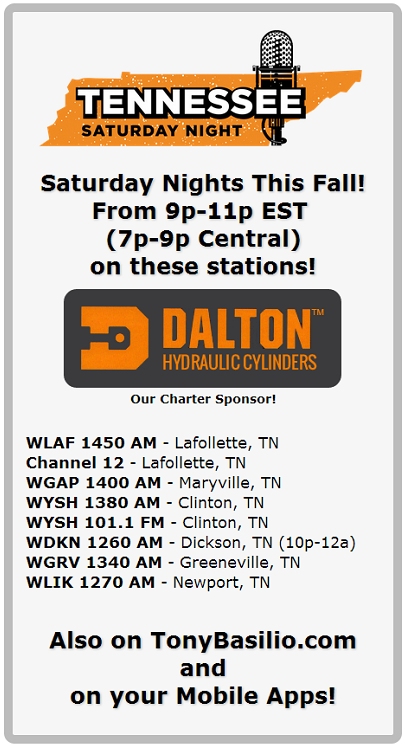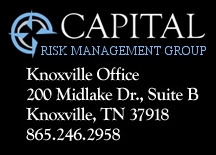 Vols have a real chance to atone for the slow start at Xavier and pad the non-conference resume over the next several days in the Battle For Atlantis. This deal is appropriately named because if UT goes down there and struggles their post-season hopes are going to be under water like that lost colony. There's simply too much talent on this team for these guys to struggle and not have at least a 2-1 showing this weekend. This needs to happen.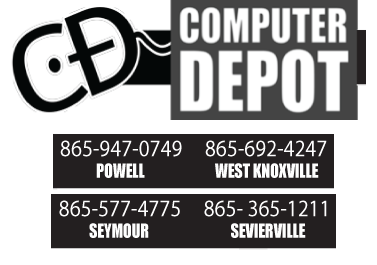 Our Keith Hatfield, presented by Springs Dock Resort in Norris, is on a roll this today.
Hatfield's Hardwood Report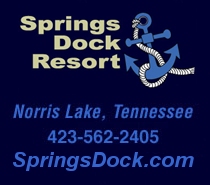 'Opportunity knocks for Tennessee tomorrow in the Bahamas. The Vols have a shot to grab neutral court victories against quality opponents. Those are gold stars on a resume come March. With a chance to build nonconference credibility already missed at Xavier, the Big Orange
needs a strong showing in paradise to avoid another season without any margin for error once SEC play commences.
The first step won't be easy. UTEP will challenge for the Conference USA title. Tim Floyd is an accomplished veteran coach and has an experienced roster at his disposal. This is the kind of opponent UT has to beat in order to avoid the dreary November and December results of Cuonzo Martinís first two seasons.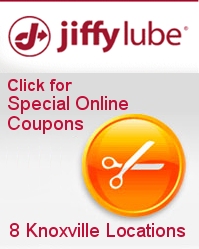 The Miners have the type of height and athleticism that has frustrated Jarnell Stokes numerous times over the course of his career. Freshman Vince Hunter is a future NBA player, with John Bohannon, Cedric Lang, and Matt Wilms giving Floyd plenty of depth at his disposal. Julian Washburn and McKenzie Moore, if he is recovered from a concussion that
kept him out of UTEP's home game with New Mexico, provide the perimeter scoring. The point is still unsettled, with Justin Crosgile and CJ Cooper sharing minutes.
This will be a battle for UT. Floyd will throw a myriad of defenses at the Vols and the long UTEP frontcourt provides a challenge for Stokes and Jeronne Maymon on both ends. Tennessee will have to hit perimeter shots to win. My prediction is that they'll hit enough to get through
to the semifinals.
Quick Hitters:
Here's a fun fact concerning UT and UTEP. In the only previous meeting between the schools, Nolan Richardson led the Miners in scoring.
Alabama gets a crack at Duke tonight in New York City. The SEC could desperately use a good performance by the Tide.
It appears former UT assistant Ed Conroy isn't going to make it at Tulane. That's an intriguing job for a coach who can keep the local talent in the Big Easy.
Arkansas picked up a solid win against Minnesota in Maui. The conference has to win more of those toss up games to gain national traction.
Syracuse will be a load to deal with come February. Once they get their young players fully acclimated, the Orange will be capable of beating anyone.
Happy Thanksgiving
Thanks for reading!
Keith'
Here's an overall Atlantis Preview from KNS.
Link
Patience pays for GA QB Hutson Mason.
Link
So, what to do with FSU if the Winston case isn't worked out in 10 days? Going to be interesting.
Link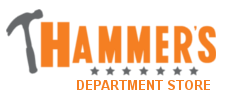 Put Marcus Allen and this group of former Trojans in the camp of USC supporters for Ed Orgeron.
Link
A legit candidate for the UT opening before Dooley was hired is in danger of being fired. Can you find him on this list? Come to think about it, there may be two of Hamilton Heroes in this hot seat report.
Link
Shawn Kemp Jr is playing through Graves Disease.
Link
Good for Golden Tate. Tell the truth man! He shoots on a couple of suspended teammates and keyboard cowards too.
Link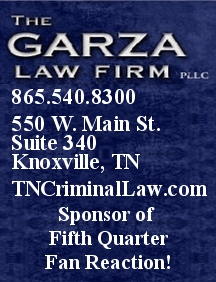 Not only is Ohio State going to crush Michigan on the field this weekend but they are abusing them in cyberspace too.
Link
Who is Jordan Lynch? He's in high company in college football history.
Link
Whose draft stock is rising, falling?
Link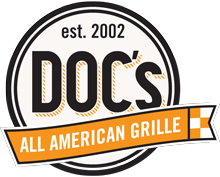 Never lose the ability to laugh at yourself. It's a gift. The folks at Fox Sports1's Fox Sports Live get this. Do you think you'd ever hear anybody at ESPN talk about themselves like this. Refreshing really.
Link
Pray for the family of Heritage High's Softball Coach Tony Murr. Going to be a sad Thanksgiving for them.
Link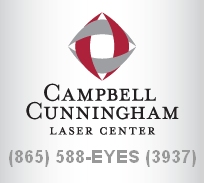 There's something child like about Kevin Durant that is endearing.
Link
Paramore came home last night at rocked Bridgestone Arena. Cute lead singer.
Link
We've lost another war hero from our sports world.
Link
Snow in East Tennessee for Thanksgiving? Like Vandy beating Vols twice in a row.
Tony B

---
---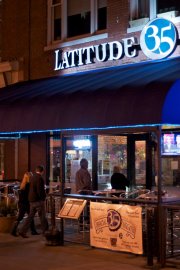 ---
---