9 Days out from National Signing Day!!! Reminder!!! You're invited to join us live on site as we are doing an unprecedented recruiting Triple Cast at Smoky Mountain Brewery @ Turkey Creek in West Knoxville. When I say we, I mean 3 different radio shows from 3 different radio stations, joining forces all in one spot to serve you the living common fan. I sure do hope that you will make plans to join us as Jason Swain will lead things off in the morning from 7a to 11a followed by yours truly from 11a-3p followed by Russell Smith from 94.3 FM.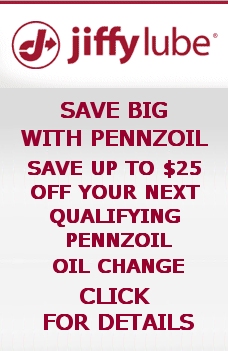 Mike DeBord just left campus last night. He was in town a good 48 to 64 hours from Friday through Monday. He wasn't here doing advanced scouting for the Michigan Track & Field programming. Nor was he here to check out the Tennis facility. He was there before the Bajakian seat got cold. It seems to be that Butch was going to power this thing through. As you'll read from Vol Colonel below, Butch Jones loves comfort.
I believe Jones brought DeBord to town with the belief that he could make him UT's new OC over the weekend. As you'll read below, this didn't happen due to an apparent myriad of possible reasons.
A couple of scenarios are in play here:
1. The reaction/or over-reaction to this from fans and boosters was pretty overwhelming on this one as word leaked out that DeBord was the guy. And by the way, Jones was also getting some blow back from his own staff on bringing in DeBord. So, is DeBord off the board?
2. The other possibility is that Jones is simply going to interview some other guys to make it look good to the boosters/admin and his own coaching staff and turn around and hire him anyway. (Vol Colonel is close to being in this camp as you read below, and VC is a booster)
Fleshing out Scenarios:
Could Jones just be waiting until post signing day to hammer this thing through?
Is Jones possibly thinking about replacing Mahoney with DeBord? I don't believe so. I know some want to believe this is why DeBord was here.
Analysis:
What this underscores is that when push comes to shove, coach worship isn't where it's at.
I believe Butch Jones has really misplayed this one. I believe he showed his cards and Dave Hart and others went to Jones and said 'look man you're giving up all your equity with the fan base on this one.' As you will see Orange Throat below, this is a classic risk/reward case. Is the risk worth the reward?
Many within the program thought DeBord was all but hired on Saturday. I think this probably was the intention of Butch Jones but he couldn't get it through the power structure. At least just yet.
The story that DeBord is involved with the Atlanta Falcons is a pure false flag designed to distract you. Here's a guy parked in Michigan's administration riding out the string. He hasn't coached in a couple of years. I'm not buying.
To Butch Jones credit, he's shown that he doesn't handle things like this in secret. He was pretty open about this over the weekend and the reaction was flat our radioactive.
So, at the very least Jones has been told to talk to other candidates.
A well placed source shared with me that Jones got some serious blow back from his staff some of whom were scratching their heads over a possible DeBord hire this quickly.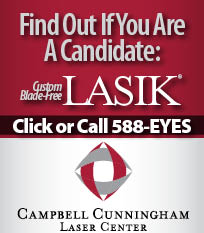 My Take:
I think it's wonderful that Butch Jones wants to do a guy that started him the business a solid. We all understand this. I love loyalty I think it would be a great thing if Jones gave this guy a position somewhere in his organization.
There have to be 25 to 50 guys that you can get for the same amount of $$$ you're paying Bajakian that can do a very nice job here at OC.
What this illustrates is Butch Jones' need for a confidant here.
Jones had to be determined on this one because he brought DeBord in immediately and had him here all weekend with the hopes that he could shove him through. It's tough to think straight when you're in a bubble. Butch Jones lives in a bubble.
The reason you haven't seen concrete names in terms of candidates is that Jones thought he was going to ram this guy through as OC this weekend. I believe this. Perhaps DeBord ultimately gets the job. Going to be interesting.
When you think about DeBord here's a guy that isn't a QB coach. He hasn't recruited for 5 years. It makes zero sense. I love loyalty but it would make zero sense.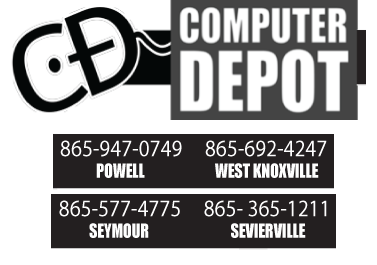 .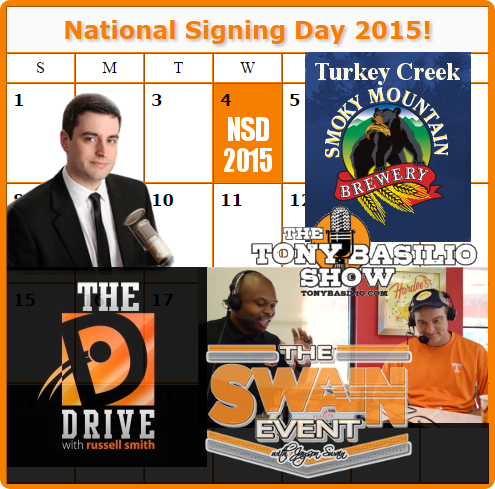 Here's Vol Colonel to fill in some holes on this one. Remember, Vol Colonel is a huge booster and supporter of the program with tremendous inner workings that we're blessed that he chooses to share here unencumbered. In fact, Vol Colonel is presenting a much more nuanced report on DeBord today. In this narrative, DeBord has an offer. I respect the Colonel. Therefore, I share his report with you as written.
Vol Colonel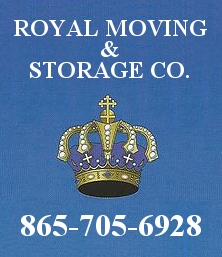 'Flash and style or comfort and fit. Which do you prefer? I know for myself, I enjoy nothing more than a pair of worn and comfortable jeans over a pair of frilly dress pants. I believe our head football coach loves old comfortable jeans too. He's the kind of a guy who loves comfort and fit over flash and style. He loves familiarity over the unknown. When he took the Tennessee job, he didn't set out to be Lane Kiffin and put together some all star staff. No, he came to Knoxville and brought "his guys" with him. He could have easily taken this job and with UT's pocket book went out and got some big flashy names for his staff. Instead, he basically brought his staff with him. Mike Bajakian had been with Butch for 8 years before he took the job with Tampa Bay last week. That's loyalty, and it's loyalty that brings us to the first person that Butch contacted about the opening on the staff here.
Mike DeBord and Butch Jones go back to Central Michigan. Butch was a young RB coach who was retained by DeBord when he got the head coaching job at CMU back in the year 2000. Later, DeBord promoted Butch to Offensive Coordinator.
It's not a stretch to say DeBord was the first guy to really believe in a young Butch Jones and gave him his big break in moving up the ranks to a coordinator position. Had DeBord not retained Butch when he took the CMU job, who knows what the career of Jones would look like today.
It's with this loyalty and an experienced resume that we now find Mike DeBord to be the front runner for our offensive coordinator position. I do believe it's his job for the taking, if this is what he wants to do. I believe with certainty he's been offered the job. He also has at least one NFL offer he is mulling over and there's always the chance he doesn't want to uproot and move again. He has a cozy fat cat, well paying job at Michigan.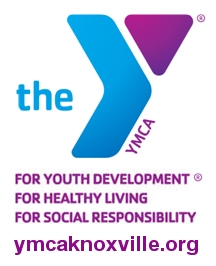 This wasn't your normal job interview. This didn't take place at a hotel by the airport. DeBord didn't stay at the Hilton, he stayed with Coach Jones and was here Friday and Saturday. He even spent some time meeting with Joshua Dobbs.
There's a lot of dynamics going on right now and it's going to be very interesting seeing how this one shakes out. Where does Zach Azzanni fit in all of this. I was told Friday that he could get an expanded role in the offense. I think there's a good chance if DeBord is hired on, that Azzanni could pick up the title of Passing Game Coordinator or he and DeBord could be Co-Coordinators and Zach would call the plays. This is such a fluid situation right now. Does Azzanni get the CMU job and leave us looking for yet another coach? Like I said, there's a lot of dynamics in play right now.
I'm told if it's DeBord, this thing should be a wrap by Thursday at the latest.
I believe in the meantime Coach Jones will talk and interview some other candidates.
G.A. Mangus
is a name getting some play. I heard his name from the get go,
Billy Napier
the WR coach at Alabama and former OC/QB Coach at Clemson.
Bill Legg
the OC at Marshall is a name I've heard.
I've heard both co-coordinators from Arizona
being in play, but I'm not sure I'm buying that as legit.
I know these names aren't blowing people away, but it's really important to realize, we are not changing our offense. This isn't anything like Phil Fulmer bringing in Dave Clawson. I could see a guy like G.A. Mangus coming in here in a co-coordinator role.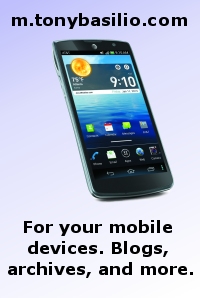 I just don't think this is the life or death hire that some people are making it out to be. I could see it being much more important if someone was coming in to install a new offense. That's just not the case here.
I believe the ball is in Mike DeBord's court. What will he decide?
Does anything happen with Central Michigan and Azzanni?
Does Azzanni get the OC job outright if DeBord says no? or does he get a co coord position, passing game coord position?
So many things can happen right now. It's hard to call it one way or the other. I'll be really surprised if it's not DeBord or Azzanni or both. I think both of these guys fit the bill for Butch Jones. It's that whole comfort and fit thing with a big dose of loyalty and familiarity mixed in for good measure. We'll see how it all plays out over the coming days. One thing is for certain, it's never boring around here.
That's what I have for now. It should be a very interesting week around here.
Have a Great Week and Go Big Orange
Your Vol Colonel'
Orange Throat is singing more from my songbook on this one.
Orange Throat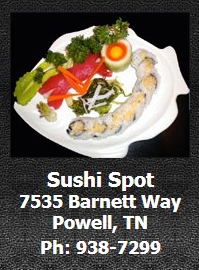 '
Butch Jones is hiring his first offensive coordinator in eight years, and there are many inside and outside the program who are fearful he is going to get this right.
University of Michigan athletic administrator Mike DeBord, who has some involvement with football in addition to overseeing cross country, track & field and tennis, has shockingly been the heir apparent to Mike Bajakian almost since the moment Bajakian stepped down on Thursday. In fact, DeBord was in Knoxville Friday through Sunday.
The DeBord resume is okay, but it's not recent.
Last time he was an offensive coordinator was 2007 at Michigan. To put that in perspective, Josh Dobbs was building toy rockets in elementary school
. DeBord has been out of coaching of any kind since 2012. Government media has put it out there that DeBord is being considered for a job with the Atlanta Falcons but that's dubious. There's no indication that anyone in college football has tried to hire him the last two years.
There are more questions about DeBord than an episode of "Jeopardy." He's not a QB coach. Don't think he's coached the Spread offense and he hasn't called plays since before Obama was President. How's that going to play with our current offensive players and our recruits?
Why has this gone this far? Butch has a "comfort level" with DeBord. They go back a long way. He's an FOB (Friend of Butch). Okay. If you tell me he's replacing Don Mahoney as offensive line coach, which is DeBord's true calling, fine. I'm good with that.


Selling DeBord as OC is an entirely different matter. The risk/reward doesn't make sense.
There are indications that the resistance to this both inside the football program, athletics department and among key influencers has grown over the weekend. This may have caused Butch to slow down, and perhaps even to rethink the biggest decision he's faced since he took the job.
I really like Butch Jones and think he can be the guy to take us to the mountain top, but he might need some help so he doesn't slip along the way.
Orange Throat'
RTI has a list of guys that are in play for the UT OC job.
Link
Hatfield IX Time on this Monday.
Hatfield's Nine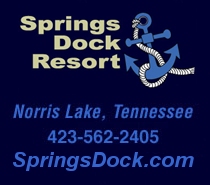 'The sports world lost one of its true shining lights this weekend. Ernie Banks lived live with an enthusiasm and air of dignity that we would all be well served to emulate.
1. Tennessee just dug too deep a hole against Texas A&M. The game got away from them in the first five minutes of the second half and they just couldn't come all the way back.
2. Kentucky once again flexed its defensive muscle at South Carolina. Getting to 50 against the Wildcats is a real chore.
3. Arkansas narrowly averted a devastating loss against Missouri. The Razorbacks are not playing their best basketball right now.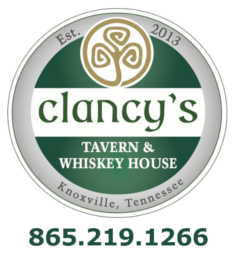 4. Florida looks ticketed for the NIT. The Gators simply get any traction.
5. Georgia and Alabama both walked the tightrope at home against poor opponents. They were able to garner wins that keep both in NCAA Tournament contention.
6. LSU managed to escape Memorial Gym with a win in an overtime thriller. The Tigers still are not playing to the level of their considerable talent.
7. Kansas managed to position themselves above the bloody Big 12 fray by winning at Texas. The road to the title still runs through Lawrence.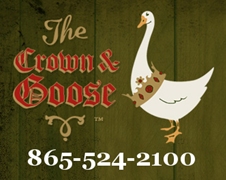 8. Virginia clamped down when they had to and survived at Virginia Tech. The Cavaliers now hit an incredibly challenging four game stretch.
9. St. John's has far too much talent to be tossing games away with alarming frequency. They had complete control of Duke yesterday til they decided to treat the ball as if it were radioactive.
Keith'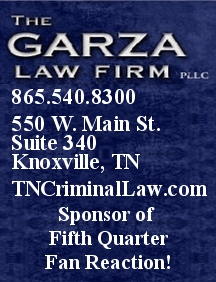 Tennessee Hoops: Ouch. That was a sobering game over the weekend. How DT and these kids have 12 wins on the year is a real credit to ALL of them. Talk about getting above your raisin'. These guys have really overachieved. A&M was a flat out terrible matchup for the Vols. I use the term sobering because there really wasn't much Tennessee could do with that team. A&M had the guard play not to flinch in the teeth of Tennessee's defense. They did a great job of navigating the Volunteer press. I thought it was quite an accomplishment to even keep that game close. The task this week is to get a split. Tomorrow the Vols are at an Arkansas team that will allow Tennessee to run and use its athleticism. I give Tennessee a punchers chance in that game.
Then it will be Auburn. Uh oh. PB returns. Saturday at Noon. He has a rather goofy team that just doesn't know how to win. In fact, Auburn snatched a defeat from the jaws of victory Saturday night with a terrible loss to Bama in Tuscy. Just a horrible loss as Auburn blew a 9 point lead in the final 10 minutes of the game. This is a MUST WIN for Tyndall and the Vols. We will talk more about the sheer emotional importance of this one as the week unfolds.
To Vol Colonel's point, Tennessee is who they will be on offense.
Link
Dave Hart says UT can handle the 'cost of attendance' for UT's athletes. That's a real relief.
Link
Van Jefferson to Ole Miss.
Link
Does this mean Tennessee is in great shape to land Pat Allen?
Link
What could Odell Beckham do in the NFL if healthy?
Link
Ernie Banks>Belichick?
Link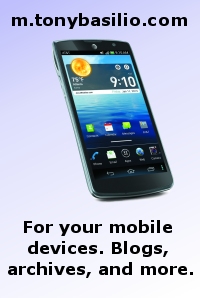 Some cheap heat between Penn State and Pitt. Good stuff. Bring back that rivalry.
Link
Did the NFL run a sting on the Patriots? The more I think about it, Belichick should be suspended for the ENTIRE SEASON in 2015. Enough is enough is enough.
Link
You probably didn't watch last night's Pro Bowl. Or maybe you did. The past couple of Pro Bowls had higher #'s than the past couple of NBA Conference Finals as well as the first two tiers of the MLB playoffs. The NFL is a monster that no amount of mismanagement from Fidel Gödel will derail.
Congrats to Maryville's Dylan Jackson on committing to Stanford. Glad it worked out in the end for him.
Love the game of let's pretend from the Bama media. Sure, Lane Kiffin is pulling his name out of consideration for the 49ers OC job. Lane Kiffin would crawl cross country bare chested to get a job in the NFL.
Saw where Mathew Mitchell at UK is donating $10,000 to Pat Summitt Foundation in honor of recently completed 'We Back Pat' week. Great stuff. I've always thought he would make an excellent coach here one day if it ever comes to that.
TB