Fairways and Greens 19th Hole Extra Time
segment talking about his new book entitled Rebuilding Year. This book literally about made me cry! Really well done and centered on UT's 1998 National Title Season. Calhoun's on the River will hold a special book signing Wednesday night (tomorrow night) from 7-8 pm before VolCalls with the author, John Norwood. John is a UT Alum and damn proud of it! I had a great time talking to him. Go purchase a book or two for those special people that introduced UT football to you! A portion of all proceeds will be contributed to the American Cancer Society's Making Strides Against Breast Cancer. So come out early Wednesday night for VolCalls, meet John Norwood and pick his new novel, Rebuilding Year. You will thank me later once you read this touching book! If I'm you, I get him to sign a book and send it to the person that introduced you to Rocky Top!
Fill in the blank. The Florida game is Tennessee's biggest since ______.
I'll give you my answer on today show.
E-Mail me your answer here
.
My cohort in crime lo these many years Beano said that Tennessee will absolutely beat Florida this weekend because Tennessee is better. He said that on paper, Florida should have the better team but the Gators aren't functioning well together on defense. Therefore, they are getting run Saturday. I wish I could share his optimism. I want to beat them more than I want to breath today. I can't stand losing to those clowns. 17 out of 21 years. That's simply mind boggling.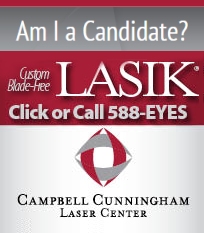 Looking at the #'s Beano makes as great point. Florida is 13th in pass defense. Terrible. They are surrendering 287 yards per game. Atrocious. Florida is even an unflorida like 6th in rushing defense at 128 yards per game. Tennessee meanwhile is LAST in the SEC in rushing defense (#'s skewed by @ OU & @ UGA) at 169 yards per game. @ 24 points per game, Florida is 11th in the SEC. @415 Yards per game, Florida is 13th in the SEC in total defense. Opponents are converting 45.6 on 3rd down against the Gators DEAD LAST IN THE SEC. Meanwhile the Vols are #1 is this definitive category at surrendering only a 20% conversion rate on 3rd down. Florida only has 6 sacks through three games. Kentucky moved the ball very well at times against them. Eastern Michigan has been forever awful. Florida is only 7th in redzone defense. Beano is right. The numbers prove Beano right. This is quickly becoming a game Tennessee fans should feel good about. Then again, there's one # that really matters 17 of 21.
Beano has me feeling great about Tennessee's chances on Saturday until I consider all the times Tennessee was better than Florida (see last year) only to choke in this game. I hate using that term but a series like this does incite choking. It just does. Sad but true.
UT Football isn't the only Tennessee program with an important visitor list this weekend. The hoops Vols will welcome Chris Clarke. The wing is an intriguing prospect. He blew up over the summer.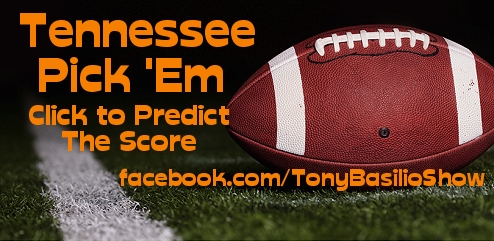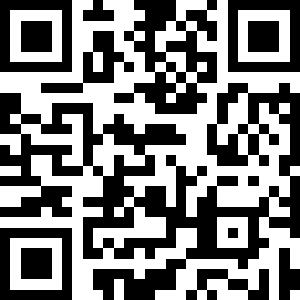 Go To Pick 'Em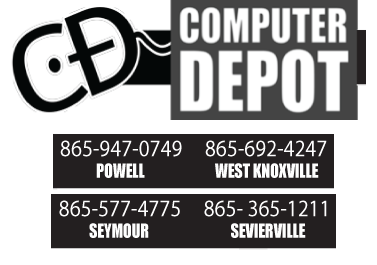 Spencer Barnett of Checkerneyland.com will join me today on the program as we talk about his quest to make Saturday's atmosphere even more over the top. If you're going to the game, make sure you click this.
Link
If you need an Orange or white shirt, I'd suggest acting pretty quickly. I'm not alone in encouraging urgency in your Saturday outfit plans.
My guy Matt over at Sport Seasons does great work and believes that pulling this off this weekend on short notice is a real uphill climb. You may be forced to bringing an old t shirt to the game rather than buy one elsewhere. Especially white T's. Truth is that white UT shirts are scarce because the buying public seems to prefer grey. So, it's going to be tough for Spencer and his growing nation (I'm on board with this all the way) to pull this off. I'm calling on UT to get a huge sponsor or to clear out the closets over there and allow ushers to hand shirts to folks as the enter each particular session. If we're going to get behind this here, let's make sure it gets done. It's great that Butch Jones put out a tweet and gave this some love in yesterday's press conference, but UT needs to help Spencer Barnett and the common fan by putting some muscle behind this. Take this an official plea to my guy Chris Fuller (I'm sure he will appreciate this) and his wonderful staff of capable people. Make this happen. Don't leave the common fan hanging! This can be the beginning of a really great tradition. Next year yawl can monetize it. This year yawl need to get behind this and help push it to the finish line. A caller suggested having former Vols, who will be at the game as part of the VFL weekend, help out with the dispersal of shirts in particular sections. This could be a really fun thing. Let's go boys and girls! Get behind this!
The UT Department of Audiology & Speech Pathology is offering free hearing screenings to the UT & Knoxville community on Thursday, October 9th.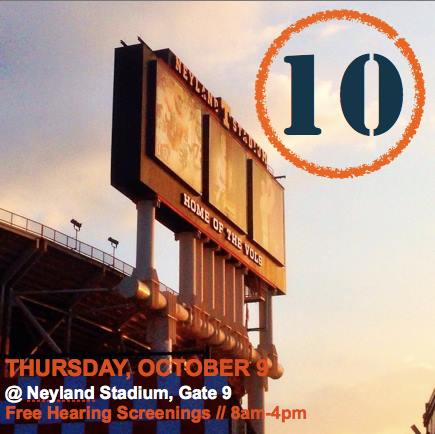 Insidetennessee.com and Danny Parker have me really excited with this. This is the greatest name of all time. That he's Dale Carter's son is icing on the cake. Carter is one of the five coolest Vols to ever strap it on.
Link
Insidetennessee.com Editor at Large Randy Moore joins me today off the top of the show. I think we will be discussing this.
Link
espn.com is calling the shot. They are saying the time is now.
Link
Jon Reed is with me today and he's ready to hunt some Gators.
Jon Reed
'It feels good to hurt sometimes.
The pain means you're invested. The opposite of happiness is not sadness; it is apathy. Tennessee fans hit the point of apathy a couple of years ago. Losses didn't really hurt because no one expected anything differently.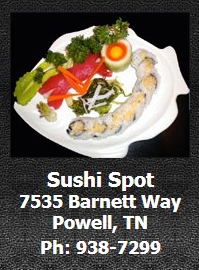 If you need a current example, look no further than Michigan. They're past the point of outrage and merely waiting until the day Brady Hoke is fired so they can chase one of the Harbaugh brothers the same way that Tennessee yearned for Jon Gruden.
All last week leading into the Georgia game, many tried to temper their expectations. Some called for an upset win, many just wanted to be competitive, while a few had accepted a blowout loss. Still, as Saturday drew closer, the excitement for the game was back. People were invested once again.
By the time the Vols executed their bye-week-game plan to near perfection on the way to a 10-0 lead, you felt like Tennessee was going to win the game. Somewhere in between some weird play calling, Nathan Peterman, and Todd Gurley, another heartbreak happened.
And even though it hurt then, the pain feels good a couple of days later. Outside of the slick double-reverse on Peterman's first drive, the Vols didn't rely on gimmicks to hang in with the Bulldogs. They lined up and played their style of football, and it was almost good enough for an elusive road win over a ranked opponent. The team played far from a perfect game and missed opportunities, yet still showed that the talent-gap has rapidly closed.
Jalen Hurd has looked better than anyone has expected, but I'm more excited for the way he believes he's the best player on the field. He mixes it up with trash talk with the other team constantly, and I love it!
In the first quarter, he rushed for a short-yardage touchdown, basically without any help from the offensive line; he simply overpowered the defense, and then he let them hear about it.
Justin Worley continues to impress with his improved passing, but his value was on full display when he left the game. The most evident thing when Peterman came in the game was the mental aspect of the quarterback position. Worley's improvements are a combination of reading defenses, anticipating pressure, and getting the ball away quickly, but Peterman's pocket lack of pocket presence was painfully obvious.
"What if" hurts.
Losing isn't fun by any means, but it is better than not caring.
Now it is finally acceptable to turn full attention to the Florida game (some of you have been obsessing over this game for a year now), this is a pivotal game for two programs. If the Vols win, finishing in the top half of the SEC East and a bowl game becomes likely (ESPN projections have both a Music City Bowl showdown in Nashville with James Franklin and Penn State or an Independence Bowl against Miami as of yesterday). A Florida win truly gives them a decade of dominance over the Vols as the streak would move to double digits.
Butch Jones won't be able to sell to the players and fans an underdog status. The Vols are officially favored. This isn't a game that yields the possibility of a moral victory. Calling it a must win would imply that a loss would put Butch Jones on the hot seat or that the 2014 Vols couldn't accomplish their goal of a bowl game, neither of which would be true. It's a must win for Florida and Will Muschamp in that regard. They're season is all but ruined with a loss on the road in Knoxville.
However, a loss for the Vols on Saturday would officially end the honeymoon for Butch Jones at Tennessee. I think the Vol players love their coaching staff, and I can't say the same for the Florida players. The youthful talent of the Vols will get the job done on Saturday.
Vol Nation deserves some happiness.
Follow @jon__reed on twitter and listen to the Young Guns on the Tony Basilio Network on Fridays from 3-5 EST to get ready for kickoff.
Go Vols
Jon'

The further Butch Jones goes, the more we must appreciate the horror of Derek Dooley. He's a complete punk and clown.
'Which of these Dooley things are worse?

1. Losing to KY and the streak.
2. Burning Worley's rd shirt vs. the Natl Champs.
3. Recruiting zero o linemen that year.
4. Defensive team photo @ LSU 13 players on the field.
5. The almost fist fight with big will.
6. Having his desk put on a pedestal.
7. Telling hart to buy him out.
8. The orange dog.
9. Shower discipline.
10.Losing 7 assistant coaches in one offseason

Mouth Piece
AKA Mp3
Eric S is feeling it. He's answered Dewayne's call for the Vols to win on Saturday.
'Yes, I am down with Dwayne. This is the first game of any significance where Jones and Co. are EXPECTED to win.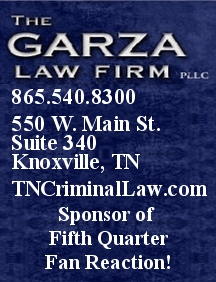 When's the last time that UT was in that position? It's been a very long time so the sensation is really strange and almost new to us. Jones and Co. had better deal with it, get used to it, and start living up to it. One could almost make an argument that continuing to talk in the manner that Jones has about youth and inexperience might have planted just enough seed of doubt to cost UT the Georgia game (and maybe others down the stretch). If we don't take moral victories, then we don't need crutches either.
It's like Gene Stallings said of his '92 Alabama team when questioned about the weak schedule they had played, "If you're playing good football, then you're playing good football and it doesn't matter whether you're playing Tennessee or Tulane." I think Tennessee is playing good football. They need to stop playing good football though and start playing great football. I think Tennessee might be playing like a team that thinks it can and needs to start playing like a team that KNOWS it can. U feel me, brah?
Wrap your brain around this for a second, for a game that is being treated like a total yawn-fest by the sports world, name me the UT-UF games that have had more significance. 2001, 1998, 1996. That's about it. The stark reality is that both teams need this win if they expect to get bowl eligible. (Especially Florida with that Idaho game canceled.)
I've been saying this game is a must win for both programs. For different reasons. Muschamp is hanging on by his fingernails, but is sticking with Driskel. (Man does that sound like 2008 or what? We moaned about Crompton until we actually got to see who was behind him.) Jones is trying to lead Tennessee to claw out of the cellar. (Will he do more to get Hurd the ball and create some space for him? Or will we continue the insistence upon the read option running?) The coach who is the least hard headed on Saturday probably wins.
I agree with Mike that we need to get points off turnovers. On one of the turnovers that we got, the first play from scrimmage was a bomb to the end zone trying to get it all in one shot. Sigh. Rather than just stick with what was working, UT had to go all cute like they were a powerhouse that had the horses to make you immediately pay for a turnover. Now it's second and ten and UT is behind in the down and distance. It's like someone gets greedy and forgets what kind of line we're working with here. If UT only gets 3 points off turnovers against UGA, then we're going to overtime. Again. If nothing else, you've got to sustain a drive, flip field position

Map of Recent Visitors @TonyBasilio.com