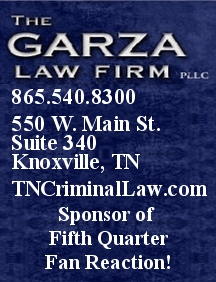 Von Pearson is out for the Georgia game. That's a shame. Tennessee deserves better than this injury bug befalling the offense. It would surprise me if Josh Smith plays based on some folks that I've talked to within the program. Those two guys represent significant play makers missing for the Vols.
What a dark couple of weeks for the NFL. Send in the clowns cause the circus has come to town on Fidel Goodell and his league. Sad thing is that none of these scandals will make a ripple of difference with the TV numbers. I'm still going to watch. How about you? I'm going to watch because I don't look to professional athletes for moral guidance. Nor do I look to them for patterns of living. I have God and my heroes in the faith for those things. I look to the NFL and all pro sports for entertainment and that generational connection. I was watching the NFL before it became cool. Before fantasy sports. Before ESPN. Before big money. Before the corporate deals. And the NFL has ALWAYS been a league full of violent people. Think about it. It's a violent game. When I was a kid, I remember an incident with the Eagles where one of their rising young star players was stabbed to death while he slept.
Link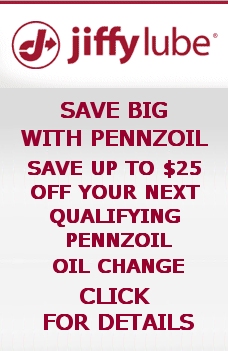 Nobody wants to talk about it but think about the amount of domestic violence alone that's gone on in professional football through the years. I'm not even talking about the gang crime and the non-sense of being young with money. I'm talking about murder-suicides, straight up beatings and the like. Professional football is a violent game played by some violent people who are in some cases hyped up on pharmacological mixtures designed to grow them bigger and stronger than horses. If you think about it, that sport is an accident waiting to happen. With the size of these guys they really are fortunate nobody has been killed on the playing field from a shot. The move toward HGH testing is a positive one. That sport must get smaller. You really sense they are coming to crossroads. And during a time like this, you really need a leader with strong convictions. So far Fidel Goodell has been a political survivor but he's no leader.
The NFL's handling of Adrian Peterson and Greg Hardy is comical. Both guys were going to play as of a few days ago. Panther owner Jerry Richardson was crying for Hardy last week at a public function and his organization is now getting ready to wash its hands of him. What is that? Meanwhile Adrian Peterson was going to suit up this week as of Tuesday with the Vikings deflecting the bullets. Now he's on some newly created NFL list for players with off-field issues that are eye sores created seemingly out of the need to have a place to stash elephants in the room. Where's the leadership from the NFL?
I still can't get over that 2 game suspension for Ray Rice back in the summer. That was Jerry Green stupid. You just can't do that.
Link
Now the feeding frenzy is on. Gloria Allred is involved. She's a complete attention leech.
Link
The NFL now has a new Domestic Violence task force.
Link
Of course Jesse Jackson is involved. This is a feeding frenzy. He has to get his. That the NFL has a Domestic Violence task force speaks volumes. Of course Jackson has found a creative way to exploit this situation.
Link
Captain Munnerlyn (top 5 best names all time) doesn't get the Adrian Peterson suspension.
Link
'Goodell Must Go' banner to fly over Georgia Dome tonight. Do they realize it's a domed stadium? That's a federal government level waste of money right there.
Link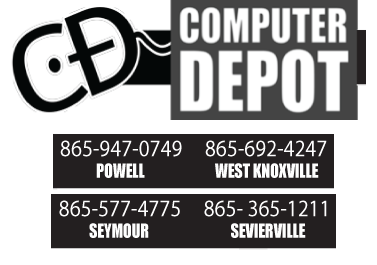 Tee Mail: More good news from Vanderbilt. This from Les who's tipping us off.
'Hey Tony, here's a link to another alleged rape in January, after the 2013 incident, by two Candy players.
I know that sexual certain women follow these guys around. It's not like Arian Foster and his food, where he's starving and needs tacos. Anyway this stuff is alarming and I think the Universities need to step up.
Link
In light of Famous Jameis, the Texas incident, etc. this is despicable and makes Ray Rice and AP look like small issues in comparison.
Ok, off the soap box. Btw, I'm not blasting Vandy (though I despise them) but this should be a warning to all universities.
Thanks for all you do bra!
Les'
The King Speaks! We need the King! LONG LIVE THE KING!
'The King's Speech/September 15, 2014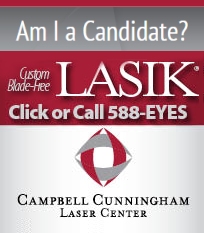 Team 118, Game 3 – Oklahoma.
This is a game that we will look back on and see it as a turning point for this season and the program. This was confirmation that Butch is on the right track and is getting the talent level back to the level it has to be to compete in the SEC, and on a national stage. The next step is for the staff to evolve and adapt as needed to play with the big boys.
Do not let the score fool you, the Sooners know this game was closer than it appeared and the Vols played physical to the end. Offensively, Coach Bajakian and staff have to reconsider the running game scheme and become more of a power football team at times. It is fine to throw it around the yard but you have to be able to run when you want to and when you need to. Two-back sets and tight ends must be part of the revised plan. Forget about the quarterback running the ball until you have an athletic QB that can and will do it. Even then you need to line up and block your man and let the running backs run downhill. The passing game was just a little out of sync due to the pressure on Worley. There were quite a few balls that were on our receivers' fingertips, and one that should have been caught by Croom. No excuse for not bringing that one down. Hurd and Lane are getting better and will be solid once the offensive line figures it out.
The offensive line was reconfigured to get the best 5 on the field. The staff wanted to see what they could do against one of the best fronts in the nation, and have a game under their belt before SEC play. Now we have 2 weeks to work on things and get ready for Georgia. Reality is we would have lost to Oklahoma with either lineup on the offensive line. Reality is we can beat Georgia and Florida with this offensive line working together for the next 2 weeks. Play-calling was just okay again. No excuse for emptying the backfield on third and two at the 3 yard line. You have to line up under center with 2 backs, and give yourself multiple options. That one is on the coaching staff. If the coaches start showing some confidence in the running game, the team will follow. Several times during the game, we would have success running and then go away from it.
QB - Solid B despite the interceptions. Was tough.
RB – B- due to poor pass protection. Coming around.
TE – C due to injuries and poor blocking.
WR - B for lack of big catches.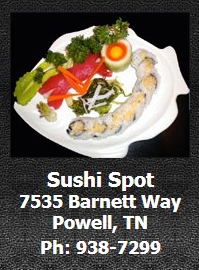 Defensively, this team continues to overcome its youth with speed and ability, as well as playing physical. A few busts due to lack of experience led to big plays. However, the defense kept us in the game until late in the fourth quarter. The defense was not rewarded for the big hit that caused a fumble, but Oklahoma had to be impressed by the physical play. The defensive line showed the biggest improvement this week and got the best of the veteran OU line. Linebackers and backs played at a high level and continue to show they are the strength of this team. Barnett, Williams and Maggitt played very well and that makes us a solid overall defense.
Special teams were disappointing to say the least. Poor punting kept Oklahoma in good field position throughout the game. Surely we can find someone that can do better. Some goes for kickoff returns. Not sure how a program like Tennessee is so inept at kickoff returns. Devrin Young has never been the answer there and someone else needs a chance against Georgia. We have upgraded speed everywhere except on kickoff returns. Can you say Vic Wharton? Bye week gives the staff a chance to assess thing and make the needed changes.
Running game schemes and special teams are the biggest areas of concern. Offensive line will get better in time but needs scheme changes to promote their development. Punting and kickoff returns need new blood as they are just not cutting it. The King stand firm in his prediction of 8-4 with a bowl win making us 9-4.
The King!'

And somewhere the idiots in Birmingham keep us laughing.
Link
Braves need a minor miracle to make the playoffs.
Link
Link
Great! Another player for the Phillies to overpay!
Link
Jameis more powerful than anyone on FSU's campus. Those people there are scared to death of him.
Link
Here's everything you would want to know about the Winston situation.
Link
NCAA: SMH
Link
NCAA: SMH Twice.
Link
I love Coach Penske! We had him on a bunch back in World Cup season and the guy is a real hard charger! VIVA Lady Vol Soccer!
Link
Interesting college football game tonight! Auburn/Kansas State. Much more intriguing than Bucs/Falcons in Atlanta. Lovin' it.
Mike Huguenin joins me off the top today. The guy knows everything about college football and hoops. Scary smart guy. He needs to get the Vols into his bowl projections. It's time Hugy. Perhaps I will shame him into it today. I'll give it a try anyway.
Link
Great stuff from Forest Connoly on Winston here in Hugy's column.
Link
Final Thought: A 'demonstration killing'? It's time to eradicate these people from planet Earth.
Link
Tony B