I begin with something today I want to call to your Attention if you're coming from out of town. My friends at Calhoun's are having a special event that you need to take advantage of on Saturday night called
'Calhoun's VFL Meet and Mingle.'
If you're coming from out of the area, make sure you get here and spend the day Saturday getting ready for the big event. Sure, the game is going to be awesome but if you've never seen Boomsday, it's absurdly fun. This is going to be a once in a lifetime opportunity the living Vol fan to hang out with several former Vols. Here's the deal. In conjunction with Boomsday, Calhoun's is hosting this event for all Vol For Life at Volunteer Landing!
When:
4:30 and 6:30 on Saturday, August 30th
What & Why:
Fans will have the opportunity to get autographs and mingle with former Vols including Jamal Lewis, Tony Robinson, Joey Kent Jayson Swain and Antone Davis.
How much:
Tickets for the VFL Meet and Mingle are $65 each or $118 per pair (in honor of the University of Tennessee's current football team: Team 118) and includes a BBQ meal at Volunteer Landing.
Get Best Seat In House For Boomsday!!!
Those attending the event will be issued wrist bands to come and go throughout the day and view the fireworks show from Volunteer Landing – one of the premier spots along the river!
Help a great cause:
The Copper Cellar Family of Restaurants will donate $10 from each ticket to the American Cancer Society's Making Strides Against Breast Cancer campaign.
Get your tickets for Calhoun's VFL Meet and Mingle TODAY at
Boomsday.org
!
---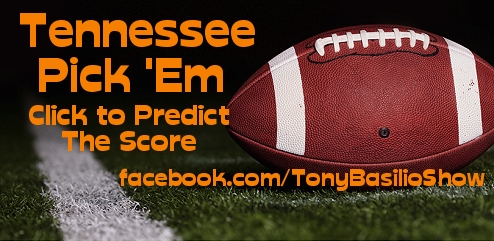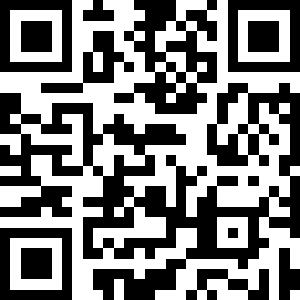 Go To Pick 'Em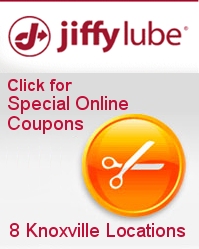 BTW, I talked to Tony Robinson and he's thrilled to be coming into town and wants to meet you there. He's really excited about this event. In fact, Tony will come on today's show in the second hour to talk about the game.
Great news! We asked for prayer for AW Davis yesterday and I was told by the Vol Colonel that he came through his surgery fine. In fact, AW is about to get transferred to a different wing as he recovers. Wonderful to hear! Keep praying for AW!
Big boy Christmas time!!! College football starts tonight. Most eyes will be pealed to Columbia where South Carolina hosts Texas A&M! I'm pumped to see my Temple boys at Vandy. I give my guys a decent shot in that one.
Here are a couple of great resources that give TV times for college football games this fall.
Link
Link 2
Here are start times and lines along with TV information. I've compiled this so it should be about half right. Grade me. How did I do?
Texas AM +10.5 6pm SEC NET
South Carolina
Wake Forest -2 7pm ESPNU
Louisiana-Monroe
Tulane 8pm
Tulsa -6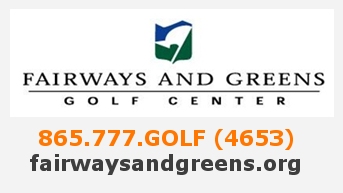 Mississippi -9 8pm CBSSN
Boise State
Temple +13 9:15pm SEC Net
Vanderbilt
Rutgers +8 10:00pm FS-1
Washington State
Eastern Illinois 7:00pm Big 10 Net
Minnesota
Howard 7:00pm
Akron
Presbyterian 7:00pm
Northern Illinois
UT Chattanooga 7:00pm
Central Michigan
Idaho State 7:30pm
Utah
Cal Poly Slo 8:00pm ESPN3
New Mexico State
North Dakota 10:00pm ESPN3
San Jose State
Weber State 10:30pm Pac 12 Network
Arizona State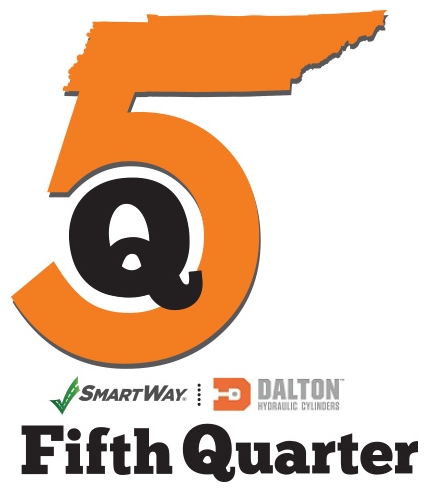 Saturdays This Fall
Tune in right after the game!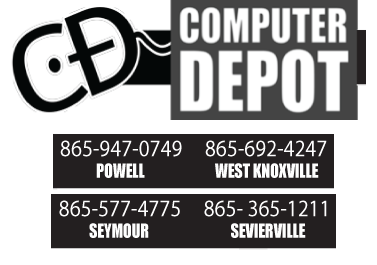 Former UT QB Jerry Colquitt returns for another year of film study. Jerry starred at Oak Ridge High School, from there he went on to UT. Then the Panthers of the NFL. Then back to UT where he was a grad assistant during the National Title season. From there it was onto Ole Miss under David Cutcliffe. From there he went with Mike Holmgren to Seattle where he resides today. Jerry is passionate about football, his Vols and fighting the New World Order.
Here's Jerry's take on the matchups in the UT/Utah State game.
Jerry Colquitt
Tennessee Offensive Line vs. Utah State Front Seven:
This matchup will be an intriguing one. The Vols will line up with virtually all new faces. Utah State's #97 DE Jordan Neilsen is a skilled veteran who was voted to Pre-Season WAC 1st Team. Nielsen has the forgotten combined attributes of playing the position well against the run and also being able to apply pressure as a pass rusher. The rangy defensive end is an "every down" type at 6'5 280lbs. #98 DT Edmund Faimalo, #52 DE John Taylor and #91 DE Siua Taufa are junior college transfers who will make an immediate impact. DE transfers Taylor and Taufa had stellar careers accounting for several sacks, tackles for loss and forced fumbles at the junior college level.
I believe the style of play of Tennessee's Offensive Coordinator Mike Bajakian will have a heavy influence on the outcome of this matchup. It will be imperative Bajakian use Tennessee's size advantage to negate Utah State's ability to be disruptive by keeping the run game quick hitting and between the tackles.
Utah State Offensive Line vs. Tennessee Defensive Front Seven – Utah
State's left OT #74 Kevin Whimpey returns for his third straight season. Pass protection is what this offensive line does best. All five starters have significant experience. Three of the starters are seniors. The Vols defensive front will have their work cut out for them trying to apply pressure against Chucky Keeton. Utah State's Kevin Whimpey has the ability to keep his QB clean. Tennessee's defensive front hasn't shown the ability to generate a pass rush without blitzing. Tennessee Defensive Coordinator John Jancek will have to bring his best stuff against Chucky Keeton in order to free up Tennessee's best defensive linemen, #50 Corey Vereen and #54 Jordan Williams. I'm also curious to see what kind of effort Tennessee's highly regarded freshmen can give the Vols off the edge.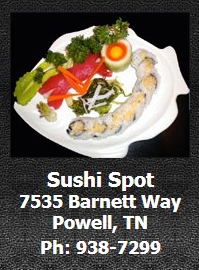 I'm zeroing in on Tennessee's run defense from the strong side linebacking position. #56 Curtis Maggitt in the 3-4 and the Vols' nickel defensive players struggled in space in 2013 playing against three wide receivers personnel groupings.
Keep your eye on Maggitt and whomever Tennessee starts at nickel back when they substitute.
Tennessee Pass Game vs. the Utah State Secondary:
Utah State will present with a depleted secondary from 2013. Utah State S #21 Brian Suite is on the Thorpe Watch List. He is the lone returner from 2013.
Look for Tennessee transfer CB #1 Daniel Gray to start at corner or play in the nickel personnel. This may be an area for Tennessee to exploit with WR #2 Pig Howard in the slot position while in three wides personnel. Utah State's secondary doesn't have a corner over 6'0 which will provide WRs #8 Marquez North and #18 Jason Croom a distinct height advantage on deep passes and Red Zone area passing.
Tennessee Secondary vs. Utah State Passing Game:
This part of Utah State's roster is questionable. Not from the standpoint of talent, but there have been off the field issues with two of their top returners from last year.
The rangy WR #11 Brandon Swindall at 6'4" is a playmaker. You will see Swindall line up in various spots – in the slot, on the short side or the wide side field receiver. Coach Well's uses his talents in a multitude of ways. It will be interesting to see if the any of the WR corps will be punished for off the field antics for any part of this contest. As mentioned prior, the nickel back position against three wide personnel struggled and they have to find a way to bottle up Swindall. He has the ability to make it a long day for the Tennessee secondary. Also, keep an eye on where Tennessee corner #13 Devaun Swafford lines up. Last year, he was a defender teams went after. Word is he may get the nod at cornerback and #27 Justin Coleman may line up at nickel back.
JC's Outlook:
Tennessee's coaching staff will have to coach well defensively and offensively to win this game.
Utah State has the edge in recent big game experience against quality opponents. Talent wise it is on par with Tennessee.
The edge as I view it is in Tennessee's capability of establishing a physical, north & south running game. The question is will Butch Jones will go away from this advantage as he did many times in 2013.
If Butch Jones' defense is struggling will he alter his offensive game pace to keep the ball away from Utah State's offense? Stay tuned!
Go Vols
Jerry
I think Jerry makes some great points here. Tennessee must use its athletic advantage and run it at them on offense. Getting too cute could prove costly. Also, Jerry makes a great point about the Aggies secondary. Throw some balls up and make them pay. Let your receivers go vertical.

Jason Yellin from UT's AD tweeted last night that he discovered that Utah State had 9 married players on its roster. Do you think UT has 9 guys on its team that have even had serious girlfriends? Talk about a clash of cultures.....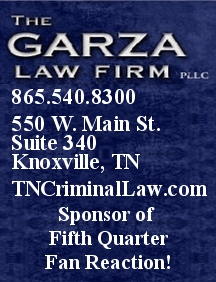 Mark Nagi did a great job on this oral history of the 2001 LSU game. I love Nagi! A real underrated talent in this market forever IMO.
Link
Josh Shaw! Say it isn't so.
Link
And to think this story emanated from USC's in house PR arm that ALL major schools have now. They never vetted the story. They just put it out. They wanted to believe it was true. The real live, living breathing media dug deeper and his story didn't check out. I have no problems with schools like USC and closer to home UT putting the good stuff out there. However this should serve as a warning to all athletic departments.
Saw where Texas has 10,000 tickets still left for its season opener this weekend. Charlie Strong has really captured the imagination of that fan base.
You're a ticket broker holding Ohio State tickets. You lose.
Link
Mike Huguenin joins today and we will discuss his picks.
Link
Tee Mail Time!
'Hi Tony,


Can you do a few sentences in the blog sometime soon about the app. I just got my first android Smartphone and am pretty new to apps. So I download your app and then what? What do I get? Is it for listening live? Or podcast style (whenever I have time)? Or something else? Just a little summary for me and the other readers would be awesome if you can. You know I'm a diehard blog reader, maybe soon I will finally be a listener as well.

Thanks,

Tom in Delaware'
Tom! Glad you asked. Here's the deal on my app. When my show isn't on from 11a to 1p and you click on the app, you will hear music or any of a myriad of interviews I have recorded. However if you click on the web button this sends you to all the goodies!!
Once you hit the web button you will pull up my on demand page. This allows you to listen to the archives of the show plus many of the other great features we have like Book Corner (featuring tons of current authors in all subjects talking about interesting topics).
It's such an easy app to operate!
I'm really proud of what we've done with the App. Walton and Earl have done amazing work!
Hope this helps you and I really appreciate your checking in from Wilmington. Now, get in your car and go to Philly and fire Ruben Amaro Jr. for me.
BTW, here's a sample of what you'll find in book corner. This is really interesting. Are great athletes born or are they made?
Link
More info about the app here. Download the app and listen to Fifth Quarter Fan Reaction after every game this fall!
Vandy Joe is coming for you. And he's bringing comic relief today.

'Good Morning Tony,

I read Dan from Sale Creek's retort to my email concerning in-state recruiting & recruiting in general between UT & Vanderbilt.

I found it amusing & somewhat typical of an unformed individual as it relates to the subject. I'm not going to get personal with the guy that's not my style. I'm just going to state some facts. You & everyone else can draw their own conclusions.

No recruiting ranking ever won any college team a sporting event of any type that I'm aware of. Now granted the more high ranking recruits a team signs the more likely they are to win; but, there's no sure thing. Look to your Vols as a prime example! Some of Fulmer's best recruiting classes on paper were busts!

That's why he's still not coaching at UT now & the Orange have gone through what they have over the past several seasons. Oh, you can have great classes on paper & it can translate to the field & then you can have great classes on paper that can't do squat! The two extremes are the Peyton Manning class & I believe the 2003 class. Manning's class was all world. The '03 class, which I believe was ranked #3, was a total bust.

Additionally, you can be a great recruiter; but, a horrible coach. The kids never reach their pub & things go south (Derek Dooley is a prime example of this situation.). Or the kid tops out in high school & never gets any better. You & I both have seen numerous 4 & 5 star players get outplayed by 2 star players more times than we can count over the past 5 years. It happens every year throughout the SEC & all over the country.

In point of fact Vanderbilt has beaten UT each of the past 2 years with 2 star players being the key contributor(s) while UT has had the "higher ranked" players. That crap just does meet the smell test. In fact it smells worse than crap!

Coaching is more & more important in the development of great high school players into good to great college players. You know it & I know it. A bad coach can do more to slow a kid with great ability down than just about anything.

Yes, UT is on a good recruiting run right now. But, I'm going pose a question that may be no one has been willing to ask or is afraid to ask. Where would UT be if all the legacy kids would have not signed with the Vols? Granted, Jones has said & done the right things to get them in the fold & he's to be given high marks for this as it certainly wouldn't have happened if Derek Dooley was still patrolling the sidelines in Knoxville. In point of fact, some of the legacy kids UT signed might have ended up at Vanderbilt if Dooley would have hung around one more season as a lot of folks were pushing to happen. Just think about that one for awhile.

A couple of convenient points Dan from Sale Creek failed to mention in his discussion was Derek Mason had about 3 weeks to assemble a class for this year. He signed the highest rated player Vanderbilt has ever on campus & Franklin was competing & winning with what Dan claims to be substandard talent against the likes of UT, Florida, Georgia, etc. So either way Dan's point doesn't hold much water I wouldn't think.

Recruiting for this year doesn't end until February the last time I checked. That's an lifetime in that world where kids change their minds every 5 minutes if they take a mind. I know that Vanderbilt is not going to sign 25 this year because of scholarship limits but from what I've seen & read they look to have a pretty solid class coming in at this point, are filling a lot of needs, which you know Tony is the most important part of recruiting, & making tremendous headway with Hawaiian talent(they signed one last year--highest ranked talent-- & are in on at least 2 or 3 this year.)

Of course until they hit the field & play that means nothing.

As for the wins-losses the record is what it is. That deficit is not going to change for a while if ever. The thing you & everyone else should be asking is--how did Vanderbilt catch up to us so fast when they really haven't been trying to compete for years? And are they going to be able to stay competitive for the foreseeable future? I can address both questions; but, will leave it to you, Dan & others to figure that out for yourselves.

Just remember what I've been telling both you & Beano for the past couple of years --we're coming for you & we're not going to stop until we pass you!

Vandy Joe'
Tony