Missouri's defensive line simply controlled that football game. It was chess versus checkers. Tennessee's offensive line got whipped to the point that they HAD to leave backs and tight ends in to help block. Look, I'm all for getting mad at coaches when it's warranted, but what did you want UT's offensive brain trust to do? They are missing Marquez North and Josh Smith, the two fastest receivers on the team. Plus they had to adjust to the smothering pass rush of Mizzou. Josh Dobbs had to feel like he was in a riot in a phone booth. They simply smothered him. Now, you could make the point that Tennessee should've gotten the ball more to Jalen Hurd and I will go with that thought. Hurd ran like a serious man in that game.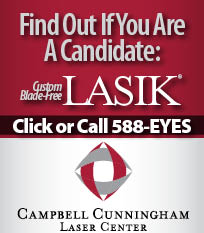 In retrospect, Saturday just wasn't going to happen. Then again, Tennessee still would've had a chance with solid officiating on that onside kick. I still don't see ANYBODY off sides on this play.
Link
We had an official call into Smartway/Dalton Bearing & Hydraulics Fifth Quarter fan reaction and he pointed a few things out about the play. Firstly when the flag came down, you can assume it was for offside on the kicking team. Especially since it was instantaneous with the kickoff. Of course there could always be offside on the receiving team but you almost never see that as the ball has to travel 10 yards. Illegal touching doesn't result in a flag being thrown, only a bean bag. Kirk Herstreit didn't seem to be aware of this during the telecast.
In my mind the head referee screwed up by not being more illustrative in his explanation. He should've announced that there was an offside call on Tennessee before they looked at whether or not an illegal touch had occurred. This would've muted much of the outrage.
What I find senseless is that the offside call obviously isn't reviewable? Why? Various camera angles clearly show that the offside call was incorrect. This is easily reviewable. IT seems absurd to have review and not be able to catch that in the booth. Furthermore, why didn't ESPN point out the erroneous call. We all were looking at that replay wondering who was offside. It wasn't the kicker. Offside can't be called on the kicker. He's allowed to have his plant foot beyond the line of scrimmage.
It seems to me that Alabama NEVER has a call like that go against it. NEVER. When is that last time anything controversial went AGAINST Alabama in this league? Now, you could say that Alabama these days is so great that they aren't in a position to attempt onside kicks. Point well taken. I'm simply pointing out that the haves in this league and EVERY LEAGUE get calls. Just the way it is. At one time, Tennessee got calls and now they don't.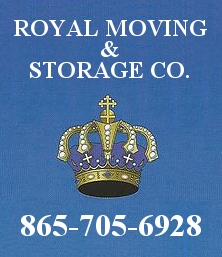 Butch Jones must get better as his talent improves. Reed Carringer of rockytopinsider.com made a great point that Jones seems emotional at times on the sidelines. Saturday night, Tennessee had a feint chance in that game if they decide to leave the second onside kick go and not challenge. Sure, getting the ball back with 40 or so seconds and a whole field to go would've been nearly impossible. Still, you have to play there to give yourself a chance. Stranger things have happened.
I know some people wanted to see Tennessee play more aggressively at the end of the first half but I'm with Butch Jones on that one. Missouri was shaking your cage at halftime and you were tied. Take it to the house, make your adjustments and take your chances in the second half. I don't mind that one bit. In my mind attempting to drive the field at the end of the half the way the o line was getting shredded was a great recipe for getting Josh Dobbs injured.
Here are some other observations on Saturday night.
Tennessee had opportunities early and often: Their average field position in the first three drives was their own 45. Only got 3pts out of it.
4th series read option keeper Dobbs to 45 was really pretty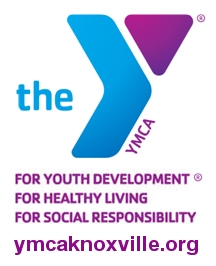 Alex Ellis td catch on fake fg was keyed by an insane throw by holder Patrick Ashford. A GREAT throw off a great call. Wonderful stuff.
About for the big feller that fell out of the stands. Came really close to falling on my friend Melinda Elliot. Beano called this a reverse Lambo Leap. Perhaps this can be our new tradition. It could be right up there with the color Smoky Grey.
Mizzou's average starting position own 18. While UT's was their own 45 through much of the first half yet the Vols only trailed 13-10.
Tennessee's special teams gave us a glimpse into the future. The aforementioned td off fake fg was sweet. How about a downed punt at 1 foot line? Huge KOR from Evan Berry is also worth noting.
Mizzou made Dobbs look outmatched at times. The pressure was ferocious.
Tennessee wasn't the only team Saturday night on the short side of shoddy officiating. That offensive PI on Mizzou's wr before halftime was atrocious. He still hasn't touched anybody. Put your damn whistles away and let the kids play already. These games are long enough thank you very little.
Neither coach paying attn to clock before halftime. Jones could've called timeout w 1:45 in half and let it go (I agree with this), Pinkel should've let the clock bleed down to 1:15 before punting. Instead of bleeding the clock, Missouri kicked it away with 1:26. Senseless.
Mizzou played tons of zone kept UT in front of them. Well played. Absent North and Smith, Tennessee needs a deep threat to emerge.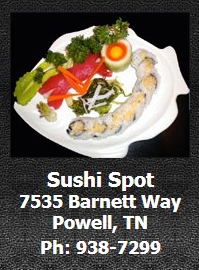 Vols driving for go ahead score early in 4th Malone has pass bounce off his arms on slant in 21 yd line. Horrible unforced error. Drive keyed by PI as UT actually attacked deep. With approximately 12 min left in game, Tennessee had a chance to at least tie a game they really had zero business being in. If Malone makes that play there, who knows what we see.
Mizzou OC Josh Henson gets a game ball for being right on time. The 73 yd pass play when Jimmy Hunt beat Justin Coleman in one on one coverage was right on time. The play gave Mizzou a 23-13 lead with 10 min left in the game.
Bowling For Dollars:

Dave Hart is hot on the Belk Bowl over the other in state possibilities. Apparently the Belk Bowl is more attractive to him. Russell Smith of KnoxtalkRadio.com told me Saturday that perhaps Hart liked their men's department. At any rate, a Tennessee/Notre Dame matchup in Charlotte would be a sweet way to end the season! I would love this!
Link
Hot Rotation:

It looks like Arkansas has found its footing. They have a young team that's grown up down the stretch. Of course, the Hogs are on Tennessee's schedule in 2015. When's the last time one of rotating SEC opponents wasn't on an uptick when appearing on our schedule. Sheesh.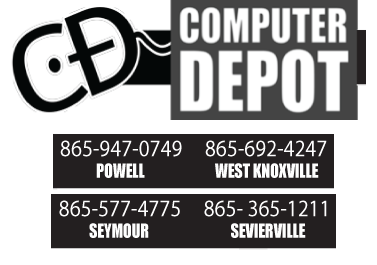 Ron Wright Wannabe responds to the coaching critics on the heels of Saturday.
'I guess I watched a different game than some did Saturday night. Missouri was just the more experienced and better team. Many fans said that we were just "poorly coached" and got upset when Jones pointed out we had SEVEN true freshmen starting. Go back and look at teams that have started that many and let me know how good they were. If UT put an old man on a walker out there some fans would say "we just need to coach him up". Jones has weaknesses as do all coaches do. He may not be great on game day but a couple of other coaches in this league that have won a lot of games aren't either.
Remember back in the 90's when we knew that if Spurrier were to switch teams with Fulmer he would still win? Well, Saturday night give Jones Missouri's junior and senior laded O and D line and see how it turns out. I'm not seeing a team that is just outclassed in the x's and o's department. I see a team that is young with no depth going against the best teams in the nation. YES, Jones can make bad decisions during games but that really is exacerbated by not being good enough to overcome those calls. One sees decisions every Saturday in the SEC by coaches that turn out to be bad but are overcome by talent and EXPERIENCE. Missouri's experience overcame major breakdowns in the kicking game and a lot of penalty yards. Hey, maybe I'm just exhausted from these last few years and seeing it the way I want to see it. After all, I spent the last 10 or 12 years first cussing Fulmer teams not living up to the talent level, then cussing Monty Kiffin's defense against the spread and finally Dooley for 3 years. Yes, I am really rooting for this guy but I don't think he is above criticism. He gets paid the big bucks to handle it.
Some say you can't overcome "bad game day coaching" in this league. Uhhhhh yeah you can. Miles has won a lot of games in this league by recruiting great and being able to motivate his guys. We have that at the very least and who knows maybe once we get the talent in here Jones' luck will be up there with ole Lester. I see far more positives with this coach than negatives. I am not a coach worshiper or Vol Network sheep however and open to the fact that I could be wrong. RWW Class of 88'
Eric S is dialing it back today.
2) I'm wondering if the Vols playcalling was on the money. Low/no production on first down led to repeated third and long that Tennessee could never seem to convert.
3) Mistakes by the ton. Two turnovers led to 10 Missouri points. One of them was an interception that bounced off Malone. He started to turn his head as the ball was getting there. Bad form. In fairness to him, the ball was thrown just slightly behind him and that's all it takes. Credit Missouri's defense for capitalizing. That's what good defenses do.
4) Derek Barnett. Great motor and great enthusiasm for the game. But his roughing the passer penalty let Missouri sustain a drive that resulted in a field goal. Without the penalty, Mizzou is stopped on third and long.
5) Tennessee's secondary. There needs to be some serious adjustments made leading up to the bowl game and into next year. Against weaker competition, they're fine and look great. But when they face a real hotshot, they get pantsed.
6) SEC Refs. Once again, the bane of Tennessee's existence. Have you ever noticed that the folks who say, "Refs could call holding on every play" never seem to say this in reference to teams that are getting away with the holding on every play? Instead, it's only spoken of in terms of teams they consider to be losers or whiners. Consider such commentators as being added to the list of enemies of Tennessee and worthy of only tar and feathers.
So on the first on-sides kick:
The head referee did come out and say that it was illegal touching. Right? I didn't just imagine this and take a crazy pill like Mogatu in Zoolander. Then how is it that after further review, the officiating crew changes their mind about the penalty to be applied. "After further review, we changed our mind and decided to say Tennessee was offside and we're going to repeat the kick until Missouri gets the ball." If it was an offside call to begin with, then why is there a booth review? The offside precludes the kick. There is literally nothing to review. Oh, and if Tennessee was offside, then where the hell was the whistle blowing the kick dead!?!?!? Oh that's right, there wasn't one, was there? Shades of the Music City Bowl all over again.
Look, Tennessee had only a ghost of a chance anyway. The only touchdown that the offense legitimately earned was in garbage time when trailing by 16. But once again, the referees can pick and choose the outcomes based on the direction they are given, rather than allowing teams to have the ghost of a chance that they have earned to win the game.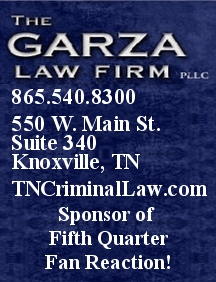 7) On the second on-sides kick, not sure why CBJ uses a timeout to challenge the ruling that we touched it prior to 10 yards. The replay clearly showed it. With one more timeout, Tennessee might have been able to force a punt, get possession one last time and then. . . lose with the ball in their hands fighting for the win.
8) Legal and moral aspects aside, this team really missed AJ Johnson Saturday night. Having that leadership and strength in the middle of the field might have helped Tennessee to keep the Tigers in check and have a better chance to win at the end. Tennessee will simply get a head start on 2015 in terms of figuring out who will fill the role of MLB and captain of the defense.
Bottom line, Tennessee isn't there yet. And we're not regal either. Good luck to Missouri in dealing with Arkansas. (smirk)
Eric S,
UTK 95'

I'm coming to the conclusion that the retooled Patriots are the class of the AFC.
Link
The NFC meanwhile is a jumble mess. ANYBODY that gets in to the playoffs could easily emerge. That included the Dallas Cowboys. What a great running game they have. That's old school.
You might think how I could overlook the Packers. I don't believe in teams that peak in November. It's a journey, not a sprint. Packers and Patriots meet Sunday. Could it be a Super Bowl preview? Sure, why not?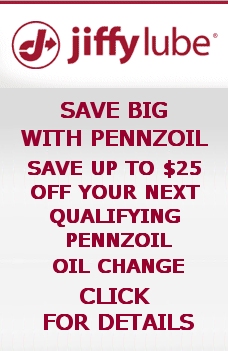 Here's a great stat for you illustrating that the New York Football Giants are heading back to the deep dark 70's. 'Giants have lost 3 straight home games vs. Cowboys for first time since losing 9 in a row from 1971-79.' (Courtesy Katie Sharp).
Odell Beckham is a bad man. Perhaps the best catch of all time on an NFL football field last night on Sunday Night Football. Insane. Any adult male that stretches out like this is going to need tons of ice and Advil the next day.
Link
Rough night for Knoxville Ice Bears mascot. He had to be cut out of his costume after being shoved down a flight of stairs.
Link
Lots of good college hoops on tonight.
Link
Four more years of Spurrier?
Link
Tony