I appreciate the kind words on the Pat Summitt piece I wrote for yesterday's blog. And yes, I now realize she was more of a mid-state gal than a West Tennessee one.
Vol Colonel
Out of all of her many lifetime achievements, I think the one that really sticks out to me is her 100% graduation rate. That one speaks volumes and is nothing short of amazing. Pat's legacy will live on forever!
Bye bye Booger, hello Parker Executive Search Firm. The folks that brought us Cuonzo Martin, Derek Dooley and Dave Serrano will once again be paid a king's ransom to deliver us a new Chancellor at the University of Tennessee. I don't know about you, but when a firm can find you a Badminton Coach, I don't want them finding me a Chancellor. I think this is a tell that the next Chancellor to replace Jimmy Cheek will in all likelihood be another outsider.
Look, I'm not opposed to bringing in someone who is the best absolute candidate for the position no matter where they're from, but I highly doubt the Parker Executive Search Firm is going to deliver us this candidate. I've also been told by someone I trust over at UT not to be shocked if Provost Susan Martin starts campaigning behind the scenes for the position. How would that be for someone with Tennessee ties?
I guess we can all hope for the best, but like my old man once told me, If you wish in one hand and crap in the other, see which one fills up first. I'm told they're in no great rush to find a new Chancellor and to expect this to come down in February or March of 2017.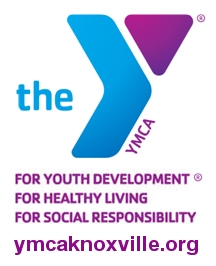 Orange Throat reported to Tony that he expects Dave Hart to be the next of the carpetbaggers to exit stage left.
I concur, I think Dave will retire at the end of his contract. He's in year 5 of a 6 year deal and when you take into consideration his age and the fact that he'll have a new boss to report to, once we have a new Chancellor in place, it's hard for me to see him signing a new deal.
They can go find a new Chancellor from the North Pole as far as I'm concerned, but when that AD job opens up, if it's not David Blackburn or Phillip Fulmer then I'm going to be pissed. Blackburn is a no brain hire.
He would absolutely be a home run. I think we'll have a much greater chance at landing a new athletics director with Tennessee ties than we will as our next Chancellor. We shall see.
I know I've been critical of Coach Jones in the past, particularly after blowing huge 4th quarter leads last year against Oklahoma and Florida, but what he's done here in 3 years is nothing short of amazing. He's completely changed the culture and has given us back our pride. He's recruited at the highest of levels and entering this all important year 4, he has us knocking on the door of greatness. I really don't think we could ask for more. We've gone from 5 to 7 to 9 wins in his three years here.
We've enjoyed smashing success in our last two bowl games, blowing out the opposition. Coach Jones has made football fun again. I don't think there's any doubt that we have the best starting football players on both sides of the ball in the SEC this year. I expect big things!
Speaking of expecting big things. I expect Rick Barnes to get our basketball program back to the top of the mountain. Now, I expect that, but I'm having my doubts. I'm really starting to come around to Tony's side when it comes to Coach Barnes. Where are the big time recruits? This coach has never been known as an X and O man or a guy who develops greatness. His bread and butter has always been getting top talent. I know a lot of folks who have this coach's back and they tell me he's in on a number of top 100 players, but I've yet to see them commit. Hell, I'd take an official visit or two at this point from some guys that can play. Unless the 4 and 5 stars are hanging out at Pete's Coffee Shop or Calhoun's, I just don't see Barnes delivering so far. I guess I'll just keep wishing in one hand and hope for the best.
Have a Great Day and let's all #PrayForPat
Your Vol Colonel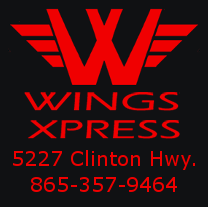 Vol Colonel's open ridiculing of Tennessee for hiring a search firm for the Jimmie Cheeks' replacement is right on time. I will say that things falling through with Noland will mean UTK is on the clock. Never a dull moment around here. Who knows how this thing will shake out? I hope they get someone balanced that possesses some people skills and real world acumen.
Another thing VC, that # you cited on Pat Summitt's graduation rate speaks to her determination to get it right. She accepted nothing less from those around her during her time coaching. That's why I think she could've coached anything she wanted and been successful.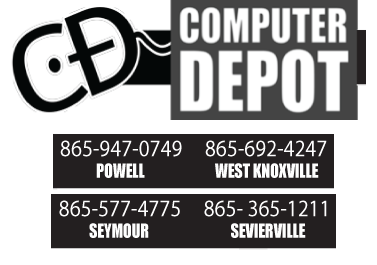 Tee Mail Time: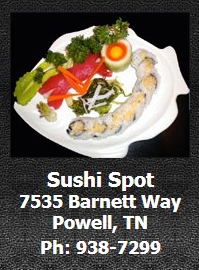 'TB:
Got to catch just a few minutes of Monday's show. Great job talking Pat Summitt.
It is impossible to overstate the value of someone like Pat Summitt. Who has ever meant more to their game? Knute Rockne? Bear Bryant?
Who has meant more to UT? Robert Neyland? Andy Holt?
Who has meant more to Tennessee? Alvin York? John Sevier? Andrew Jackson?
What a leader. What a person. And she belongs to Tennessee. How glad am I to say that I was born in Clarksville, Tennessee, like Pat Summitt. That I am from Tennessee, like Pat Summitt. That I'm a graduate of Tennessee, like Pat Summitt. That I got to shake her hand one time in my life. May God grant grace to her and her family in this time.
Eric, GA'
Eric: EVERY guest we had talking about their personal interactions with Coach Summitt was blown away by her uniqueness. Every person that knew her well yesterday kept saying that she managed to be both purposeful and joyful in her approach to her work. As far as her meaning to Tennessee? Because she's from Tennessee, you could make the case that she's the best overall coach the state has ever produced.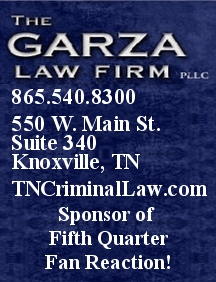 Prediction: If you live 10 more years you will live to see beer sold in Neyland Stadium. Toothpaste doesn't go back into the tube. Pitt's now in.
Link
My sick sense of humor likes stuff like this. I realize it's off color but the $EC can deal with it. Yes, I got a chuckle out of this. I like some of the comments. Great point in by one poster. Start expansion rumors. Don't show women. Classic.
Q: If you could hack the SEC's official Twitter account, what would you post? $25 Copper Card to the best entry. E Mail to Commonfan@gmail.com.
Why does everybody always want to fire coaches? This is pretty interesting though the language is strong.
Link
I listened to Talk Sport out of London and they were PISSED about England losing to Iceland. The host last night kept saying that England losing to Iceland was the worst loss in the history of international soccer in that country! The head coach called it quits immediately following yesterday's embarrassing result. Watching Iceland do that I can't help but wonder why the US can't make more headway in international soccer.
The Tony Basilio Show
Current Sponsorship Opportunities
•
Beano:
Monday and/or Friday Sponsorship

•
Studio:
Naming Sponsorship

•
Football Fridays:
Live Tony B Broadcast EVERY Friday before football games!
SALE PENDING

•
Postgame Call-In Show:
Both audio and visual presentations with visual product placement avails on Periscope/Youtube

•
Book Corner:
All Interviews. Your Business gets a presenting sponsorship with 30 second commercial.

•
Tony B App:
Presenting Sponsor. Perfect for regional concerns.

•
Mike Huguenin:
Thursdays. A presence W/TB Since 1997.
SOLD

•
Football Mondays:
Every Monday we will BROADCAST LIVE FROM YOUR BUSINESS Mondays after UT football games!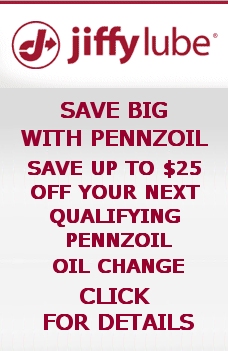 Speaking of headway...Have you noticed Coastal Carolina's qualifying for the College World Series championship series? That's an incredible accomplishment no matter what happens from here. Coastal has NEVER been this far. Again, I ask a question about one of my teams, how far does it seems Tennessee is from achieving this? It's hard to believe Tennessee has been to 3 of them in the past 20 years.
BTW, Coastal is getting it done across the board.
If you watch any of the world soccer on demand this summer you can't help but love the passion. Check this call out. What do you think Bob Kessling would look like if he tried this?
Link
Do you think beating England mattered to the people in Iceland yesterday?
Link
Iceland's population is 332,000! Can you imagine losing to a nation that small in something that matters like soccer in England? That's akin to UTC beating Tennessee in football in 2016. Should never happen.
Dead period began with a bang.
Link
Link
Easily the most annoying wife in sports history.
Link
Tim Tebow really IS a great young man.
Link
If you want to share a tribute to Pat Summitt for publication here on my blog, please e-mail me. commonfan@gmail.com
Thanks
Tony