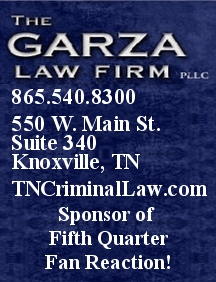 '1) Great to meet you, introduce my boys, and put a face to the name. It was a great time of fun, fellowship, and football.
2) I meant to say last night that Cazzy's was a really great location and that like a total knucklehead, I didn't think to call ahead and make reservations. Duh. I almost didn't get in there. We literally got the last table and we showed up right at 6 PM. Note to the listeners: Make reservations.
3) If this keeps up, Tone, you're going to need a bigger place to do watch parties. And that would be a great thing. Woot!
4) "State Run radio." I like the term as applied to the Vol Radio Network postgame show. Pravda, comrade. Pravda. In Russian, Pravda means truth. Izvestiya means news. In the old USSR, they used to have a saying that there's no pravda in Izvestiya and no izvestiya in Pravda. (No truth in "News" and no news in "Truth.") Word. This is why I enjoy reading your blog and tuning in when I can. I know that I will get some real people who are for the most part unfiltered and will tell it like it is because they're not being paid to do otherwise. I meant to say in person and on the air how much I appreciate what you guys do. It really is tremendous work and it's much appreciated.
5) I noticed the Tone-mobile outside. Awesome. The first thought I had was of The Bluesmobile from The Blues Brothers. Once again, down to earth and real folks.
6) "Let them play" = "Look the other way." That's my motto, make it yours. When I hear that phrase from now on, I'm going to think of the 'Rasslin referee in a tag team match. It always works out that he gets onto one particular wrestler and turns his back to the action. When he does, that guy's partner gets pounded by both halves of the other tag team. There's probably a short, simple term to describe all of that, but since I don't watch enough 'rasslin, I don't know that term. But I know it when I see it and that's what "letting them play" means to me. I'll tell you what else it means. It means running scoring plays with no time on the play clock. Again. And again. It means touchdown receptions that are "possessed" for 0.01 seconds. It means never having to answer an unpleasant question about when you knew of a player on PEDs. Like I told you earlier this week, poor teams buy recruits and eventually get caught. Rich teams buy the police and stay out of trouble. Tell me this isn't the case. Tell me that I'm not seeing-that we're not seeing what we are all seeing and keep on seeing every week with this Florida team.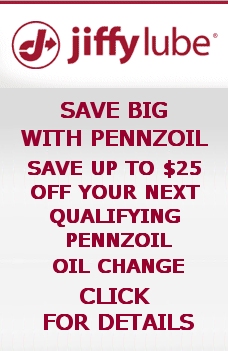 It was nice to be right about Mizzou. They really did look kind of flat. The sugar rush wore off last week. And for beating Pinkel, when you can take the home finale from a guy who is retiring with 191 wins, you keep the football and frame it. It doesn't matter that his team is 5-5 coming in. A shutout would have been nice, but they are rare. I'm with you 100 large on this being a huge win in the Butch Jones resume. It doesn't look like it on paper, but when you consider the other factors, distractions, and the way UT has played in recent weeks, it looks very good.
Now it's Vandy time. The Commode-doors came close last year against Tennessee thanks to a host of injuries. They won't get that close this year. Tennessee is feeling it and they're going to take care of business against these guys. I just hope that 1 week off was enough to heal the field. By the way, that could be a great rallying cry for the turf. HEAL THE FIELD!
...And another thing.
What an unexpected treat to meet T-Rob at Cazzy's. I only wish I had done my homework beforehand and read the Wikipedia page on him.
Holy. Snap!
What a story!! And all I got to do was shake his hand and introduce my boyos.
The undersized kid passed over by the hometown school on the rise in FSU, the success at Tennessee, his place in the record books, the destruction of Bo and Auburn, the SI cover, the Sugar Vols, the awful injury and arrest he went through, The Replacements, the win over Dallas in 1987, the continuing problems, and the recovery and restoration. What a story is wrapped up in that guy.
All it needs is the standard theme of "battling deep-seated racism at The University of Tennessee", and it's an ESPN 30 for 30 smash hit. It's a shame that all they seem to be interested in are poop swastikas.
Maybe a little 1980's music for the soundtrack, some side commentary from Johnny Majors, perhaps a little John Ward, a little segue to the present day with him running through the T, the mentoring with Joshua Dobbs. I can see all kinds of great stuff in a film like that. Just need an orange blooded Tennessee guy to make it. Kenny Chesney need not apply.
GO BIG ORANGE!
Eric S.
UT '95