Welcome to your Wednesday
I want to publicly thank Mark Griffin for his appearance on the show yesterday. He joined me right off the top of the show and brought a terrific insider's perspective on UT's Elite Hoops Camp plus Orange Carpet Day on the football side. Griff was privy to going ons at both events and was effusive with his praise of Tennessee's execution. Plus any time we talk Rick Barnes on the show it's never boring. And yesterday was no exception.
On Fulmer & Men:

I had fun with it on the air yesterday but the hire of Phillip Fulmer is really being overblown by folks. What happened at UT yesterday was brilliant politics on the part of UT. First of all they announced that this was being privately funded. This is code for 'it's not coming out of your pocket Joe Q Public.' I feel very confident in reporting today that Phillip Fulmer is ZERO threat to John Currie. In fact I was told by two well placed sources last night that Currie was actually lobbying UT President Joe DiPietro to make this appointment. Brilliant stuff on Currie's part. Once word gets out that Currie was actually doing Fulmer a solid, this will win him the vote of many displaced former players of Coach Fulmer that were put off by the way the AD hire transpired. If you think about it, Currie's maneuvering here is actually a cheap way to buy some protection. I like it!!! Orange Throat (as only he can) will further unpack this on Friday. There are many layers on the onion that I've only begun to taste on the back-story to this story.



Phil Steele Better Be Wrong:

Phil Steele gave me a sneak peek of what's in his annual and it's not pretty for the Vols. In fact, his #1 surprise team in all of college football is Florida. That's disgusting. For reference his #1 surprise team in 2016 was Washington. Geez Louise ...I'm speechless.....Can we sit here and watch this happen? Could this happen? Steele said he believes Florida will be VERY GOOD on offense. He thinks their QB play will be better. How? Then again, better that what? The past couple of years they were dreadful. Steele is so high on the Gators that he's installed them as a 7 point favorite over the Vols. Can this be? He better be off on Florida. Could you imagine Malik Zaire leading the Whale Whisperer to the playoffs? Geez Louise....
But back to the original point, the experts are painting a picture in Rocky Top where we're going to have to be content with the future and look away from the present. If this comes to pass this will put the Vols on par with my Phillies, Flyers, 76ers and Eagles. Trust the
process
profits as they say in Philly.
The future just gets dangled out there in front of all of us. All but Bama that is. Their future is now. Yesterday we talked in this space about Steele's view of UT's units.
Tennessee Unit Ratings by Phil Steele:

QB's: 12th

RB's: 10th

WR's: 10th

OL: 6th

DL: 8th

LB's: 5th

DB's: 6th

ST's: 2nd

Coaching: 8th
Alabama Unit Ratings By Phil Steele:

QB's: 1st

RB's: 1st

Wr's: 2nd

OL: 1st

DL: 1st

LB's: 1st

DB's: 1st

ST's 7th

Coaching: Guess?
Back to the point...Is it concerning that Butch Jones could be a 21 point underdog to an annual rival in the 5th year of Butch? That's amazing if you stop and think about it.
All this leads me to the concept of imagining.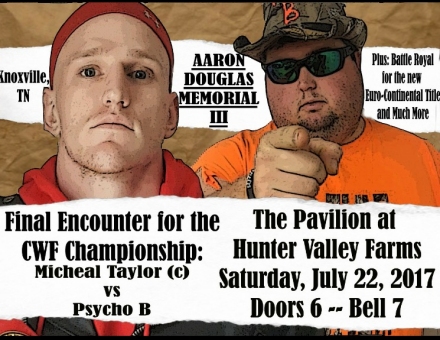 Link
Danny Parker quietly does really nice work in this market for UT fans. I celebrate his dedication and talent right here. You go Danny Boy!!!
Anybody that knew her here is cheering for Desiree Reed Francois.
Link
Link
The Baseball rule for NBA entrance for high school players has been a no brainer forever. Perhaps that's why it's taken till now to gain true traction. If college basketball is going to matter in 25 years, this must happen.
Link
Carol Hutchens from Michigan is somebody I wouldn't want to cross. This woman is scary but has a certain something about her that makes me pause the DVR on her whenever she crosses the screen. #Classic.
Link
Friday Night Live:

I would love to see you Friday night at Clancy's as I'll be playing with Fountain City Ramblers. We've worked up a ton of new stuff that we're really excited about presenting Friday beginning at 5:30 at Clancy's on Gay Street.
Tomorrow…..Some terrific T Mail including Eric S with his own Adaptation of Imagine with a low key anti Bama feel.
Get the app!
Droid
|
iPhone
Finally:

Please Consider Standing With Your Tony Basilio Show & This Blog: If you liked what you read today at Tonybasilio.com, please consider leaving us a tip today. You will find the
tip jar above in this page
.
Tony