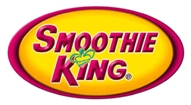 'Big Boy Commitments
Tennessee stepped into the state of Virginia to land its most recent additions to the 2017 commitment list. Twin brothers Brandon and Breyon Gaddy publicly announced their intention to sign with the University of Tennessee come signing day in February 2017.
The Gaddy's are big pickups for Tennessee both literally and figuratively. Physically, Brandon, the smaller of the twins, standing a mere 6"4" 270 lbs. Breyon checks in a bit larger than Brandon standing 6'5" packing somewhere between 335 and 350 lbs on that frame depending on who you listen to.
Breyon is a top 10 defensive tackle in the country and will have a chance to be a dominant defensive tackle in college. He has been on top or at the top of Tennessee's defensive tackle board virtually from the outset of this recruiting cycle. Go watch his film. When he turns it on, he is unblockable.
The knock on him is that he has a tendency to take plays off which leads into my next point. He carries a lot of "unproductive weight" on that 6'5" frame right now. Participation in a structured strength and conditioning program will get his body in shape to compete down in and down out. He is not ready to be a dominant and may actually need a redshirt. Nonetheless, the potential is there.
Breyon Gaddy
has a top tier offer list including commutable
offers from Alabama, Florida, Florida State, Georgia, Michigan, Michigan State,
Virginia Tech, Maryland, and others.
Where brother Brandon plays in college is a little more of a mystery. Brandon is a better athlete than brother Breyon at least He is a better at least that is my assessment after watching his film.
He is faster and has better feet than Breyon. He too needs to reshape his body. He has the athleticism to play defensive end or tackle.
Alternatively, he could wind up at offensive tackle even at tight end. Personally, I would like to see him chasing the quarterback off the edge.
Brandon was not as highly sought after as brother Breyon which is a bit of a mystery
. My guess is schools viewed him as a good prospect at a number of positions but not a great prospect at any position because the kid is talented enough to play a number of positions in college. Brandon had
offers from Michigan State, Florida, Virginia Tech, Maryland, North Carolina,
and a hand full of others.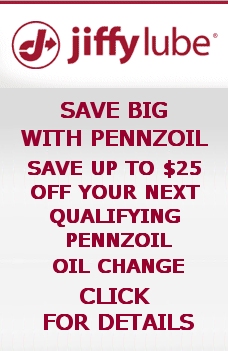 Defensive tackle is a huge position of need in the 2017 class and Tennessee has three dandies.
Put
Breyon Gaddy with committed defensive tackles of Kivon Bennett and Eric Crosby and that group exceeds expectations
. All three of these defensive tackle prospects in some order or fashion are at the top of Tennessee's defensive tackle board.
With brother Brandon, you don't turn away jumbo athletes who can run.
With the commitments of Breyon and Brandon Gaddy, Tennessee has 20 public commitments and a number 9 ranked class in the country.

And one to grow on
In the late hours of Wednesday evening, Tennessee picked up its 21st commitment of the 2017 class. Florida speedster CJ Cotman publicly announced his commitment to the Vols. Cotman stands 5'10" 175 lbs and is a top twenty athlete nationally.
On the heels of the Gaddy commitments Tuesday, Cotman himself is a huge pick up.
Cotman is slight in statute but what he lacks in size he makes up for in speed. Cotman is a
4 star prospect for you star gazers and he held commutable offers from the big three Florida schools as well as programs like Alabama, Ohio State, Georgia among others.
It is unclear whether Cotman is a defensive back or running back in college. Watching his film he could probably do both. Regardless he will pay immediate dividends on special teams as a returner.
What is next for the Vols?
I will be watching three prospects over the next few weeks.
Offensive lineman Billie Ross from Charleston West Virginia
is scheduled to announce his commitment by the end of July. It is either Tennessee of North Carolina for Ross. A week ago I thought Ross was a Volunteer. Now, I'm not certain.
Linebacker Justin Foster from Shelby, North Carolina
could announce a commitment virtually any day. Foster is down to Tennessee or Clemson. Tennessee has long been the favorite for Foster but Clemson has closed ranks of late. I still like Tennessee here. However, Foster is one of the better linebackers in the Southeast and will continue to be courted by schools even after a public commitment.
Defensive End Jordan Williams Virginia Beach, Virginia
. Williams is one of the top defensive end prospects in the country. Rightfully so, Williams is at the top of the defensive end board for any number of teams. Right now, Williams is scheduled to announce a school in early August. Currently, it is a dead heat between Tennessee and Clemson.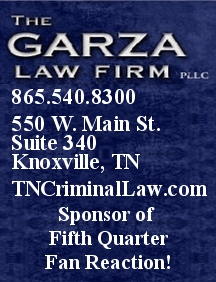 Wide Receiver Ryan Newsome has announced he is leaving the University of Texas.
Newsome is a 5'8, 175 pound slot receiver/kick returner from Aledo, Texas. Newsome is an electric athlete with the ball in his hands. Newsome was a 2015 recruit ended up signing with the home state school over UCLA and Tennessee. He skills never seemed to fit in the Texas offense but his skills are a great fit for Tennessee. As a freshman at Texas, he caught 4 balls and returned 6 kicks for just over 100 yards.
Distance from home by his parents was an issue from Newsome coming out of his school. All things being equal, I could see him coming to Tennessee. Newsome would not be eligible this season but would become eligible for the 2017 season.
From the Land of Captain Obvious:
As with every recruiting cycle, names on a commitment list in late July are nothing more than place holders. Tennessee has 20 public commitments and still has work to do with its current roster to be in a position to sign a full class of 25 in 2017.
There are at least half dozen 2017 uncommitted prospects who have a spot in Tennessee's class whether they commit today, next week , or the first Wednesday in February.
These include offensive lineman
Trey Smith
, running backs
Cam Akers
and
Ty Chandler
, wide receiver
Jeremiah Holliman
, the aforementioned defensive end
Jordan Williams
and Georgia defensive end
MJ Webb
, safety
Jacoby Stevens
, defensive back
DeAngelo Gibbs
, linebacker the aforementioned
Justin Foster
. This means as much as many don't like the practice there will be a prospect or two that will be recruited over (Actually can't believe I'm writing about kids getting recruited over in mid July ).
Point is no need to worry about names or numbers in July. Tennessee has momentum and recruiting seems to be headed in the right direction and recruiting will be just fine.
Peace & Hydrate if you live in Tennessee. Dog days are here!
'X'