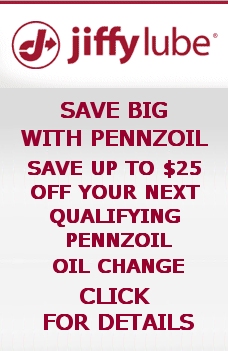 'It's not personal. Not at all. I think Louisville Soph QB Lamar Jackson is one of the more electrifying athletes that I have ever seen on a football field. He introduced himself to Heisman voters early in September, rushing for nearly 200 yards and passing for another 200 in a 62-28 win at Syracuse. Since it was on a Friday night, he was able to leave a pretty good first impression on many. Think of Michael Vick 2.0. From that point on, he became the Heisman favorite and no one else could really establish themselves as a close 2nd. But you can't give him the Heisman trophy.
First off, his team is 9-3. Did not win the ACC. Did not even win their division in the ACC. And didn't even win their own state. And it's the 41-38 loss to Kentucky when they last played that played a pretty significant role in my belief. Louisville was favored by 26 points vs their in-state rivals in their house. That's almost 4 TDs. Kentucky defense is rancid. They were on this day too. Except when they had help. From none other than Lamar Jackson himself. He did run for almost 200 yards along with 2 TDs. He threw another 2 TD passes. But he also threw 3 interceptions. Not a good ratio. Despite that, Louisville had the ball inside Kentucky's 15 with around a minute to play in a tie game. All they needed was a chip shot FG. Barring a disaster, Louisville was going to win anyway. Then Lamar Jackson delivered. He was surrounded by Kentucky defenders at the 10 yard line, and instead of getting down to protect the football and possession, he fumbled. Kentucky recovered. Then drove 65 yards in about a minute, to kick the game winning FG on the final play. On his final play of his regular season, Lamar Jackson fumbles. Leading directly to a loss against their hated in-state rival. Not the kind of last impression you want to give Heisman voters.
As a sophomore, he will have another chance to take home the prestigious award. I hope for his sake, he corrects the fumbling issues that should prevent him from winning it on Saturday. Below are the 5 Heisman finalists and 2 more players I would have invited to New York....
Deshaun Watson Jr QB Clemson:
329/487 passing, 3,914 yards, 37 TDs, 15 INTs, 68% completion rate 196 rushes, 1,002 yards, 15 TDs, 5.1 yards a carry
Baker Mayfield Sr QB Oklahoma:
235/330 passing, 3,669 yards, 38 TDs, 8 INTs, 71% completion rate 74 rushes ,143 yards, 6 TDs
DeDe Westbrook Sr WR Oklahoma:
74 catches, 1,465 yards, 19.8 yards a catch, 16 TDs
Jabrill Peppers Jr LB Michigan (Don't ask):
27 rushes, 167 yards, 6.2 yards a rush with a long of 63 yards, 3TDs 1 INT for 11 yards. Why?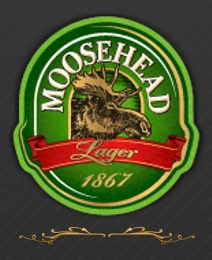 Lamar Jackson Soph QB Louisville:
220/382, 3,390 yards, 30 TDs, 9 INTs, 57% completion rate 234 rushes, 1,538 yards, 6.6 yards a carry, 21 TDs
Here are 2 players I would invite to NY in addition
John Ross Sr WR Washington:

76 catches, 1,122 yards, 14.8 yards a catch, 17 TDs 8 rushes, 102 yards, 12.8 a rush, 1 TD
J.T. Barrett Sr QB Ohio St:
214/346 passing, 2,428 yards, 61% completion rate, 24 TDs, 5 INTs 194 rushes, 847 yards, 9 TDs
Deshaun Watson Clemson 12-1 vs Ohio St Fiesta Bowl national semi-final
Baker Mayfield Oklahoma 10-2 vs Auburn Sugar Bowl
DeDe Westbrook Oklahoma 10-2 vs Auburn Sugar Bowl
Jabrill Peppers Michigan 10-2 vs Florida St Fiesta Bowl
Lamar Jackson Louisville 9-3 vs LSU Citrus Bowl
John Ross Washington 12-1 vs Alabama Peach Bowl national semi-final
J.T. Barrett Ohio St 11-1 vs Clemson Fiesta Bowl national semi-final
Peace
Brian H Knox'