10 Questions For Vols Spring Practice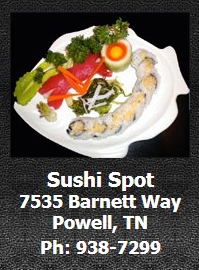 Who will replace Palardy?
He did it all in 2013. And he did it all pretty well. There's nobody around (scholarship player wise) besides Darr who played a snap.
Who will emerge from the interior Line Battles?
Both in the O & D Line the Vols are young and inexperienced. Both lines are looking for leadership. Where does it come from? Who emerges? How do both lines develop internally (from the inside out)? On the O-Line this is a huge spring for Crowder, Kerbyson, Pair & and even a newcomer like Coleman Thomas who figures to get time at right tackle. In fact, Coleman Thomas could emerge as the steal of this class. He will be given every opportunity to earn the starting job for the first real snap versus Utah State. Crowder and Kerbyson will have their work cut out to keep some of the younger guys off the field. Huge spring for those two. Pair will have a chance and its almost getting to now or never for him. On the D-Line, guys like Owen Williams ( Butler CC juco) Kendal Vickers (R-Fr) and Jason Carr (Soph) all will get a shot to stake their claim for serious snaps come the fall. Remember, behind them you'll have guys like Michael Sawyers, Jashon Robertson, Derek Barnett, Dewayne Hendrix and Joe Henderson. So, the veteran guys must show out and now or risk sliding past the point of no return. Huge spring for Williams, Vickers and Carr.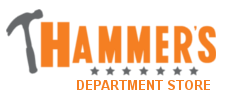 Who will win the secondary battles?
5 Spots available. Only two are in solid with Cam Sutton (CB) Brian Randolph (Safety). So UT needs to identify one safety, one corner and a nickel back. Guys like LaDarrell-McNeil and Justin Coleman were both starters last year but nothing is guaranteed this time around. Also a huge spring for Malik Forman. Juco Riyadh Jones, Geraldo Orta and a couple of other guys will have to lock down some time before guys like TK Jr , Rashaan Gaulden and Cortez-McDowell get to campus. These guys are going to have plenty of chances with the influx of new receiving talent. 3 new WR's have a chance to be elite receivers. So, the reps will be there for the incumbents & veterans in the secondary.
LB's…Who's #3?
Pencil in AJ Johnson and Maggitt but who's the weakside LB? Candidates include Jalen-Reeves-Maybin, Justin King, Kenny Bynum and German freshmen Jakob Johnson. Also Neko Cramer (one of the LegaVols) will get his first look at UT at linebacker. Huge Spring for both Bynum and King. These guys need to show out.
Can UT's coaches get the Freshmen TE's ready by Utah State?
Ethan Wolfe & Daniel Helm both figure to have a line at locking the top two spots at tight end. Both youngsters are on campus and no doubt looking forward to beginning their UT careers later this week.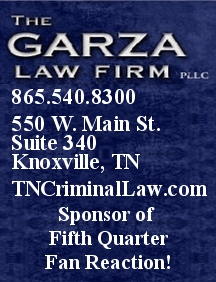 What took me so long to get to the QB battle?
Riley Ferguson has all but had the job handed to him by the media and the establishment. Josh Dobbs has had a fantastic off-season. Word is from a couple of sources is that he's set a feverish pace of work for all the QB's in the off-season. He's gotten a lot bigger as well. It's going to be interesting to see at the end of April once the smoke clears who will stay from this group and who will go. Can Nathan Peterman salvage his UT career after the Gainesville experience? How is Worley in his recovery?
Are you ready for some playmakers?
Josh Malone, Jalen Hurd and Von Pearson figure to all be must see TV when the pads go on.
How will Marlin Lane respond to the challenge of competing heads up with Jalen Hurd in camp?
Hurd figures to have the edge in physical aspects so Lane may be called upon to groom his successor this spring.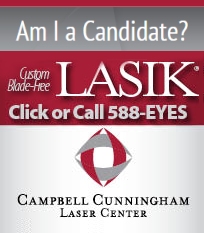 Can UT avoid the injury bug?
This team is already thin. Depth is still an issue and will be for a good 18 months on UT's campus. Can Butch Jones strike a balance between having a really competitive practice yet remaining relatively injury free. Tennessee just can't afford ANY significant injuries.
How will attrition work?
This is a make or break spring for many left over Dooley era signees. To his credit, Butch Jones is giving every one of these guys a fair shot to earn time. Still, these things have a way of working themselves out. How will they when late April rolls around? How many guys will be taking the bus out of town. Greg Clark is already out the door and Pig Howard's status is certainly tenuous. How many more guys will join Clark and perhaps Howard?
How many commitments will Butch Jones take between the start of Spring Practice and the Orange and White Game?
Watch for Jones and staff to be judicious with the numbers. Don't get alarmed if the commitments don't come. Two observations. Firstly, the number of in-state commitments will be down. Secondly, Tennessee is involved with a plethora of elite athletes. Case in point, two five star dt's (Trenton Thompson, Albany, GA & Shy Tuttle, NC Uncle Perry was star WR @ Clemson in 80's) will be on campus for Jr. day this weekend. Kahlil McKenzie is a top 25 player overall in the country and he'll be in later in the spring. When's the last time 3 interior lineman of this ilk arrived in Knoxville without a diverted flight? These guys are indicative of the type of player UT is involved at other positions across the board. The higher up the food chain you go for prospects, the more you play the waiting game.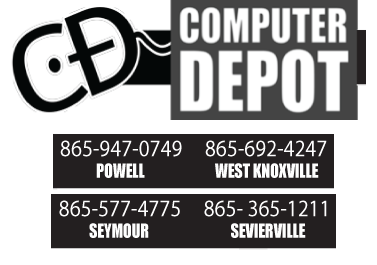 Personal thanks to Bert Bertelcamp for making my day yesterday on the air! I love that guy. I told him that he's one of my 5 favorite things about UT sports and I meant every word of it! I love Bert! If you missed yesterday's interview,
revisit with it here (Segment 2)!
Keith Hatfield is going to team bring it today on Hatfield's Hardwood Report.
Hatfield's Hardwood Report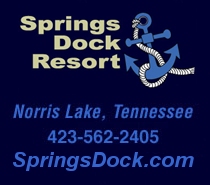 'It only seems fitting that this season of discontent at UT now hinges on exactly the kind of game that has given this group fits. The Vols have to win at Auburn tonight. If they fail to do so, the season is all but over. They've put themselves in this perilous position by losing similar contests at Vanderbilt and Texas A&M.
This game, like many others in SEC play, will be determined by Tennessee's approach. The Vols are superior to the Tigers in every aspect. If UT has a collective focus, it won't be close. Of course, we've said that a lot this year.
If The Big Orange comes out in hibernation mode, they'll find themselves in the same sorry state they did in Nashville and College Station. Auburn has two quality perimeter scorers and have shown fight against the biggest names on their schedule. That, coupled with the
home floor, is enough to give Cuonzo Martin's squad huge problems is they aren't committed to the task. This is where a good coach earns his money by having his team locked in on the target.
There's no doubt the Vols have too much talent to be scratching to keep NCAA Tournament hopes alive. However, that's where they find themselves. The next 80 minutes of basketball will define the Tennessee careers of the headliners on this roster. It will also determine who
sits in the head coach's office for the '14-'15 season.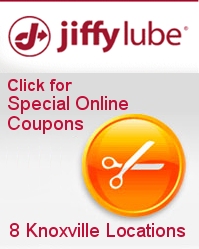 Quick Hitters:
UT Martin has a coaching vacancy. They should think outside the box and interview Chuck Benson and Aaron Green.
John Beilein has done yet another fabulous coaching job at Michigan. Winning a Big Ten title without Mitch McGary is a major accomplishment.
Pat Riley once made a point that looks applicable to this year's Kentucky team to me. Everyone talks about a coach losing his team, but a team can also lose its coach.
It's Rick Pitino coaching against Larry Brown in Dallas tonight. Hard to beat that.
UNLV could do its NCAA hopes a world of good tonight. A home win over San Diego State might clinch a spot in the field for the Runnin' Rebels.
Memphis tries to keep its momentum going at Cincinnati Thursday night. The Bearcats are fighting to win the initial AAC title.
Keith'
I tried to watch my Temple boys last night. What an awful game with Central Florida. And that damn thing went into overtime. Pure torture!
I love seeing teams like North Carolina and Kentucky start senior scrubs on senior night. That's a wonderful tradition. One of the few things that Bruce Pearl missed on during his tenure here.
Live Tonight as soon as the game ends....
Tony
Map of Recent Visitors @TonyBasilio.com