'Can you believe we're only 11 days away now until we kick it off with Utah St.? I'm excited that college football time is here again. It's my favorite time of year. There's nothing that soothes the soul down south and especially here in East Tennessee like beautiful fall Saturdays and college football. We've talked so much about camp lately, I thought today and tomorrow we'd look around the SEC with 3 questions on each team and have a little fun with it. We'll do the SEC West today and comeback tomorrow with the SEC East.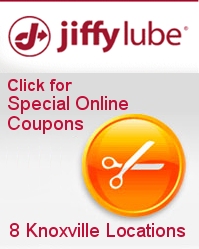 Alabama
(1) Could a QB controversy be brewing at Bama between Blake Sims and FSU transfer Jacob Coker?
(2) Does it really matter that there could be a QB controversy at Bama with all that collective talent they have and that deep stable of running backs?
(3) Can Lane Kiffin just shut up and call plays?
Observation : It will be interesting to see if Alabama can regain their throne in the SEC West and prove they're still the team to beat or was last yearís loss to Auburn a sign that other teams in the west have caught up and nothings a cake walk anymore. It will be interesting to see if Lane Kiffin can just stay out of limelight so to speak and just call plays. I think at the end of the day Bama wins the west in a really competitive division that's the best in all of the land.
Auburn
(1) Can Auburn win the west again this year and prove they're the new big boy and on the block and are here to stay?
(2) Will defenses around the league catch up to Malzahn's high powered offense or will he continue to cause defensive coordinator's to lose a lot of sleep at night?
(3) I've heard a lot of media people saying Auburn could be a better football team this year despite maybe not winning as many games as last year. I say you are, what your record says you are, what do you say?
Observation : With road games at Ole Miss, Miss.St, Georgia and Alabama and a home slate against the likes of LSU, South Carolina and Texas A&M, I don't see Auburn winning the west. I think they'll be a really good football team and I'm glad we don't see them on our schedule this year. I just think they caught lightening in a bottle last season with all of those crazy finishes and Alabama will be out for revenge when the Iron Bowl rolls around in Tuscaloosa this year. The hunter has become the hunted for the War Eagles this year.
LSU
(1) Can LSU maintain their place in the west battling Alabama for the top spot year in and year out or has Auburn and upstarts like Ole Miss knocked the Tigers down a notch or two?
(2) Can Freshman RB Leonard Fournette live up to the hype?
(3) Can John Chavis put a defense out there that's good enough to take some pressure off of an offense that might take a few games to gel?
Observation : LSU is a very interesting team. I think they could be a real dark horse in the west. They have to replace Mettenberger at QB but you don't have to be Johnny Unitas to run the show under center in Baton Rouge. They have a stable of fine running backs and it sure sounds like Fournette could be a special one. If they can get through back to back road games at Auburn and Florida in early October, they get Ole Miss and Alabama at home and it's never easy for teams to come into the Tigers Den and get out with a victory, I think LSU can be the surprise team in the west.
Ole Miss
(1) Can Ole Miss live up to the lofty expectations and hype bestowed upon their team heading into the season?
(2) Can QB Bo Wallace be the leader of the Rebels and be consistent enough with his play to allow Ole Miss to take that next step up the ladder in the west?
(3) Is the Ole Miss defense good enough for them to truly be a player in the west race?
Observation : Hugh Freeze is doing a helluva job at Ole Miss. He's recruited well, they've won a couple of bowl games and there's a lot to feel good about in Oxford right now. I just think if I'm Ole Miss I wouldn't let my expectations get the best of me. I think Ole Miss is a solid pick to win 8 ballgames, maybe 9 if they get a break or two. I just think the west is loaded and a couple of good recruiting classes isn't enough yet to challenge for the division.
Texas A&M
(1) Can A&M replace a legend in Johnny Football?
(2) Will A&M's defense be improved enough to look like they belong in the SEC?
(3) Kevin Sumlin has always had high powered offenses. Can they stick a new QB in there and it's business as usual?
Observation : I really don't know what to expect from A&M. I could seem them winning anywhere from 6-8 games. I'd be surprised if Sumlin didn't have a good offense that put up some points. Their defense on the other hand is a joke. To be a real player in this league you still have to have a solid defense. I think A&M will battle Miss St. for 5th place in the west.
Mississippi St.
(1) Can QB Dak Prescott improve on his 10 TD/7 INT output of a year ago?
(2) Can Miss St. find a running game or for that matter find a RB who can take some pressure off of Dak Prescott?
(3) Is Dan Mullen a Bulldog for life if he continues to get a to a bowl game every year or will a fan base wanting more eventually be his undoing in Starkville?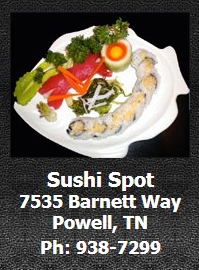 Observation: Miss St has a very favorable schedule that could see them win 7 or 8 games this year especially with that weak non conference schedule they play. Dak Prescott has received a ton of hype heading into this season for a QB who quite frankly has never set the woods on fire.. They battle A&M for 5th place.
Arkansas
(1) Is Brett Bielema the right fit for the Razorbacks?
(2) Outside of running the football will Arkansas have anything that looks like a SEC offense?
(3) Can the Arkansas defense improve enough to make any kind of difference after giving up 30.8 ppg last season?
Observation : I don't think Brett Bielema will get the job done at Arkansas. He might get another year after this season but I don't see him going too far down the line with the Razorbacks. He plays a boring brand of ball and they're a long way from being anything close to competitive in the best division in all of college football. It's going to another long year for the Hogs.
There's my look at the SEC West. We'll be back tomorrow and tackle the East.
Have a Great Day and Go Big Orange!
Your Vol Colonel'