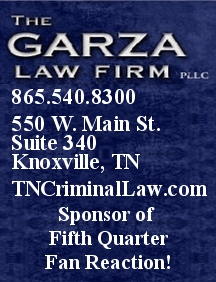 The kids are going to get much of the spotlight when practice begins at UT in a couple of days. Still the way these veterans go this year will help determine the kind of season UT can enjoy. This is good stuff from Patrick Brown at Chattanooga Times/Free Press.
Link
Sometimes you've got to look back to look ahead. It's called perspective. Derek Dooley Tell Me A Story yesterday was certainly an exercise in perspective. Man, was that guy a living, breathing treat. Unbelievable stories. Over one hour's worth, in rapid fire succession. One after the other from all over the region. That guy is/was one ignorant dude to ALL he encountered. Hearing that stuff yesterday really makes me appreciate what's going on right now. And it's not that I have to look at Dooley's era to prop up Butch Jones. It's nothing like that at all. Comparing those two guys is like comparing sickness and health when it comes to coaching regimes. It was still quite comical to hear some of those tales. I wonder how Dooley functions after hearing some of that yesterday. What a wacko.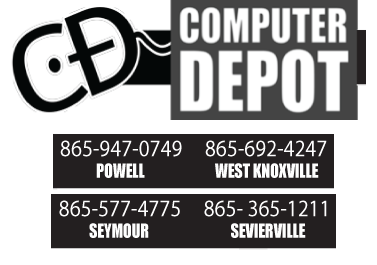 Keith Hatfield returns today with a thought provoking edition of the Hatfield IX. If I didn't know any better, I'd think Keith was taking me on here in a couple of these. Of course, I know better.
Hatfield's Nine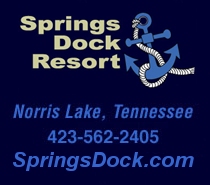 'NFL camps are in full swing and college squads are returning to campus in anticipation of the opening of summer drills. The countdown to kickoff will be officially underway shortly.
1. Fox Sports head Eric Shanks should be commended for his shredding of WEEI and Entercom. If sponsors don't hold broadcast companies accountable for the comments of imbecilic hosts, the airwaves will sink further into the sewer.
2. A whole lot of the people ripping Baltimore Ravens fans for the ovation they gave Ray Rice should take a look in the mirror. When was the last time a great player did something reprehensible off the field and was booed for it by the home fans?
3. Many people will say Jerod Haase has the right approach to handling matters regarding domestic violence. The UAB coach tossed his leading scorer, Chad Frazier, off the team after an investigation into an incident where Frazier is accused of beating a woman repeatedly with his fists.
4. The Donald Sterling fiasco appears to be behind the Los Angeles Clippers. The NBA, on the other hand, will probably still have some embarrassing moments as Sterling seeks to expose the foibles of his fellow owners through what promises to be endless litigation.
5. The Reds appear to be a baseball team completely incapable of playing enough good baseball to stay in postseason contention. Calls to make moves focused on the rest of this season are shortsighted and should be disregarded for the long term well being of the franchise.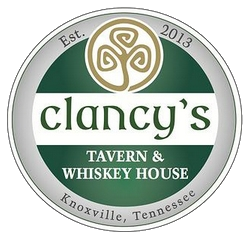 6. The most interesting decision to be made at the trade deadline is the David Price conundrum facing the Rays. It's hard to pull the plug on a great run, but the haul they would receive for Price would be staggering.
7. While Mark Emmert acts as if college athletics is anything but a business, John Calipari and Mark Stoops run up a $450K private plane usage bill. That really sounds like an amateur enterprise to me.
8. Before people criticize the perceived package deal involving Braxton Bonds and Braxton Blackwell, they should realize this is far from the most questionable such arrangement ever. Tim Floyd signed Lil' Romeo to ensure the signing of DeMar DeRozan at USC.
9. You have to feel bad for Brandon Lopez. It's tough to see a player who works as hard as Lopez has in his time at UT felled by a knee injury.
Keith'
Jon Reed is a talented young man you will get to know this fall. I like him because he's not afraid to stick his neck out. Read this for more. The kid has guts. Does he have a point here or is he all wet?
Can we let the Derek Dooley Error Rest in Peace yet?
Admittedly, I've been guilty of it in the past. Need a funny line in a column? Throw a cheap shot at the Doolinator, people laugh, and the pain from his time here doesn't hurt as bad. Laughing can cure some pain.
I began writing on Monday evening about my frustrations with people that continuously bring up Double D and Lane Kiffin, especially when it is in a situation to build up Butch Jones. Before finishing the piece, I started prepping for my weekly appearance with Basilio and saw that he had a planned "Tell me a Story" day lined up for callers to contribute their best recollections or hearsay of just how big of a piece of…. "work" Dooley was to people in the area while on the job.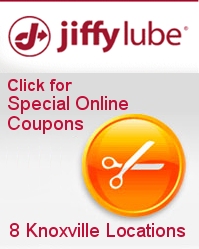 I wasn't about to preface the planned show (which really was two hours of classic radio. If you missed it, you should go back in the archives and listen) with something that would get taken as defending the worst coach in Volunteer history. That's not what this is. I support laughing at his antics. They are some of the least self aware actions that are quite frankly so over-the-top that they are hard to believe. The guy was a jerk. (Fate would have it that an Oral History of Lane Kiffin's departure would also run on Tuesday morning.) Yet, here I am still writing this. I'm just tired of feeling like the bar is set so low for Tennessee's coach because of it. "Yeah, but at least he isn't Dooley!" should never be the mindset. And, BTW, I'm scared to death that somehow this is going to get back to Al Wilson. In fact, I'm scared of Al Wilson. Who isn't?
Full disclosure: I liked Lane Kiffin when he was here. I still do. I did not like the Derek Dooley hire, but I was naïve enough to trust that things would work out for Tennessee because I was born in 1990, and things had been pretty good in football my entire life. Dooley's year one had some promise, but it was painfully evident midway thorough year two that it was a disaster waiting to happen.
As far as Butch Jones goes, I had begun pleading at the beginning of the 2012 season to get Charlie Strong. Naturally, I was disappointed when he decided to turn down the job, and UT had to scramble to poach a coach that had reportedly agreed to take the job at Colorado and was in the process of boarding the plane to head there.
Since taking the job, Butch has obviously become the best salesman in the Southeast. Honestly, what Tennessee fan wouldn't at least consider running through a brick wall for him, or, as Tony eloquently (and creepily) put it, drink his bath water?
Has a coach ever had a higher approval rating after a 5-7 season?
Reminder: Derek Dooley wasn't a punch line after year 1. People pointed to making a bowl game as progress and a sign that things were going to be okay. The narrow loss in it to North Carolina and at LSU were ammunition for both the negative and positive sides of the mob on whether or not he was going to be successful. "The team was overmatched but never gave up" battled with "13 men on the field? Where is the attention to detail?"
But it was "at least he wants to be here and isn't like that punk Kiffin," that people told rationalized with themselves.
Butch has taken "wanting to be here" to a new level. "And at least he isn't Dooley" is something that all Tennessee fans sleep well at night remembering. Recruiting at Tennessee is back with the top programs in the country far sooner than anyone imagined. Being one of the two best salesmen in college football doesn't just extend itself to the fans but also football players of all ages.
I'm just advising all involved to let year two play out before Knoxville has a lot of Little Lyles running around.
Butch said at Media Days that he has improved as a coach. I want to see the improvements. I want to see a better product on the field.
Year 1- Derek Dooley's average margin of defeat: 18
Year 1- Butch Jones' average margin of defeat: 21.7
For the record, Year 2: 21 point margin of defeat. Year 3: 13.4.
It's OK to laugh at Derek Dooley. He earned millions and millions of dollars. He deserves it. I'm just tired of people acting like the bar at the University of Tennessee is to not be Derek Dooley. Let's put an end to that.
Dooley Era RIP
Jon Reed.
Solid points there Reed. I don't think any of us will know coaching wise what he have in Butch Jones until he gets a full compliment and he's going to do that to the hilt. The Jones era is going to look like mid 90's Tennessee if he keeps recruiting at this clip. Randy Moore from Insidetennessee.com joined yesterday and shared that Jones is addicted to recruiting. He said that in his 35 years of covering this stuff he's never seen a guy this active on the recruiting trail. Once he gets the players, will he be able to get it done here? That remains to be seen. I'm pretty certain he's going to get that opportunity because Tennessee will have enough talent to at least have a chance to win at a high level. Derek Dooley would've never even had a chance to make the show let alone succeed there. He was too much of an a** to succeed here or anywhere as a head coach. I'm cheering for Butch Jones. I like his approach.
BTW, Randy Moore said yesterday it's time for the fan base here to expect to win now. He said we should be optimistic that this team can throw up a 7-5 record this season. In his mind the swing games are Florida, Mizzou and even at Ole Miss? I don't know if I'm ready to go there. What do you think?

Denver Vol checks in on Derek Dooley Tell Me a Story.
'First of all, great show today. I was in stitches for a lot of it, and shaking my head for the rest.
Thought I'd write you with the only Dooley story I've got....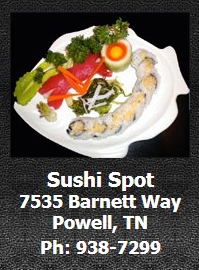 In January 2012 I got on a plane at McGee Tyson to go back to Denver after Christmas. I sat in my window seat...next to me sat an older gentleman, and next to him was Eric Russell. Russell had just accepted a job at Washington St. and was flying out to find a house. The older guy was a psychologist who had been hired for years and years by UT to do mental evaluations of players.
During the flight, the psychologist said that Coach Fulmer used to discuss the evaluations, and work with him to figure out who had the best leadership qualities, etc. I asked him how much he worked with Dooley and he said "well, they still hire me, but I don't think Dooley's ever read a report of mine".
Then he said he recently had a discussion with Dooley to tell him that based on his evaluation Da'Rick Rogers had some of the best leadership ability on the team if they could get him to buy in. He said Rogers was actually very intelligent and could be someone others would gravitate around if they handled him right. Dooley laughed in his face and ended the conversation.
When we landed, I got a text that Wilcox had left...I turned told Eric Russell the news. He looked pissed and immediately called his wife. He kept saying "I knew that little fu**** would run off Justin. That's the best coach he had". He hung up the phone, and since we'd been chatting he turned to me and said something to the effect of, "That little sh** is gonna run every last one of his coaches off. He's a sociopath."
Then he bit his tongue and didn't say much else until we got off the plane. As we walked out he said "kiss your recruiting class goodbye...." and shook his head. I just told him good luck and shook his hand.
It was pretty clear that day that Dooley's days were numbered, and things started truly dissolving right after the Kentucky loss.
Sorry for the length.
Go Vols.'
And the Dooley hits just keep on coming, don't they?
Next up, Doug in Chatty checks in.

'Hey Tone,

Find it somewhat amusing that the former Vols criticize Kiffin and Dooley( and rightfully so) but as usual give Flummo a complete pass for his role in bringing our program down.



Not much any coach can do with his first senior classes not having any players drafted in the Top 100 playing in the SEC. Combine that with the fact that our 2 biggest rivals, Alabama and Florida, outscored us 159-52 in Fulmers last 2 years and it is pretty obvious our program was in deep do-do before Kiffin and Dooley ever got here. Finally looks like we have the right guy, but I am worried about Michigan. Let's all pull for Brady Hoke to beat OSU and Michigan State this year.

By the way, how bad have our defenses been the last 4 years? We have only had TWO defensive players taken in the period and both of them Jackson at #184 and McCullers at #215 were transfers. Haven't had a defensive player we signed out of HS drafted in the past 4 drafts, Geez.

Doug in Chatty'
Yeah, Doug, no doubt the program slipped under Fulmer even he admits this. But when you're looking at the end of his tenure, let's tell the whole story. A guy like Taj Boyd could've covered up a multitude of deficiencies in any program. Not to mention a guy like Bryce Petty who's been sensational at Baylor. I can't help but wonder in retrospect if Tennessee isn't in a better spot program wise if Fulmer would've been left in charge.
Vin Scully is the king of cool. He's coming back next year for his 66th year of broadcasting excellence. Scully got a standing ovation last night at Chavez Ravine when the announcement was made. Listening to him makes having the DirecTV baseball package the best value in sports entertainment. He's simply the best ever.
Link
Thought for the day comes from Darren Rovell. 'The last time Vin Scully wasn't the voice of the Dodgers, the avg cost of a house in the US was $1,911 (1949)'
Screamin' A Smith finally felt the backlash as he was suspended for his indefensible remarks regarding the Ray Rice situation. There's no way in a civilized society to shirk the responsibility of domestic violence on anyone other than the perpetrator. The victim is the victim is the victim. Screamin' A needs his head examined.
Link
Smith did open a lot wounds for many folks with his senseless comments. He needs to stick with his on air LeBron love and leave the heavy lifting to someone else. Read this raw emotion elicited by Screamin' A's crap. While you're at it, scroll down for the comments too.
Link
Cowboys just can't catch a break in the latter Jerry Jones era. The hits keep on coming for this franchise.
Link
UCLA's campus including Pauley Pavilion floods after water main breaks.
Link
Katie Sharp puts JP Arencibia's amazing night versus the Yankees in perspective. The former Vol great is going off this week. 'J.P. Arencibia is 3rd player in last 35 years with 12+ total bases and 7+ RBI vs Yankees (Bo Jackson in 1990, Garret Anderson in 2007)'
From the video, is Doug Wojcik guilty of abuse here?
Link

Finally: You see something like this and it really makes you appreciate the artist known as Swiper Boy.
Link
Enjoy your Wednesday
Tony