'Coaching Hot Board
We can all agree Butch Jones won't be Tennessee's coach in 2018. I've held off writing this until he's officially fired, but Tony gave me the go-ahead. Plus, the Bald Colonel published his hot board yesterday.
Tennessee is a top-10 college football program of all-time, and if I was in charge of the coaching search, I'd act like it. The Tennessee gig is a top-15 job in college football, and arguably the 5th-best job in the SEC behind Alabama, Georgia, LSU and Florida. You can argue Auburn and Texas A&M are better, but at the end of the day, those two schools are the 2nd-best programs in their own state. That's why I give Tennessee the nod over them.
Swing for the fence hires (Unrealistic, but you make the call):
Jon Gruden
- Should be the No. 1 name on Tennessee's coaching list. The national media can laugh at us all they want and make fun of the fans for being reds. I LOVE Grumors. They give the fan base hope. Any and all Grumors are more entertaining than watching this Butch Jones offense.
I think there's interest from Gruden in coaching at Tennessee. How much, and is it enough for him to give up his Monday Night Football gig? I doubt it, but Gruden clearly loves Tennessee. Boosters and the administration would have to give up a lot of power and meet all of Gruden's demands, but that's what this fan base deserves.
If Tennessee went all-in and landed Gruden, it'd be the talk of college football all offseason. Forget whether he could win at the college level (I'll be the first to admit there's questions there, but those are for another day), just hiring Gruden would finally show the best fan base in America that Tennessee is serious about winning. So until Gruden's agent goes on record saying he isn't interested in coaching at Tennessee, fire up the flight trackers and check the Knoxville real estate market daily. Donald Trump is President of the United States of America. Don't tell me Jon Gruden to Tennessee is impossible!
James Franklin:
I hated Franklin as much as anyone when he was at Vandy. I mistakenly thought Franklin won in large part because of Bob Shoop's defenses. That's obviously not the case. Franklin would have to mend some bridges he burned with the fan base, but he'd kill it here. Tennessee is a better job than Penn St., and you could argue it's an easier job with Urban Meyer at Ohio St. and Jim Harbaugh at Michigan.
Franklin already has in-state ties in recruiting, which is why I rank him above the next two names. I could see Franklin winning a national title in Knoxville.
Chris Petersen:
Has recently voiced his displeasure for Washington's late-night start times, and that leading to a lack of respect for the Huskies and Pac-12 football in general. Tennessee could solve that for Petersen. Tennessee is a better job than Washington, but I'm not sure he's leaving the Pacific northwest. He's one of the five best coaches in college football, so you make him say no.
Bob Stoops:
I don't think he's coaching again. Not sure why he'd retire with Baker Mayfield entering his senior season and the Sooners a legitimate national title contender. Maybe he goes to Notre Dame when Brian Kelly is out. Just stay out of Gainesville, Bob.
Mike Gundy:
Dave Hart making Gundy pick him up at the airport during the last coaching search was classic. Gundy is an Oklahoma St. lifer, but has had issues with T. Boone Pickens in the past. He maximizes his talent in Stillwater, and will always be the No. 2 school in the state.
Gary Patterson:
Interviewed with Tennessee when we hired Lane Kiffin, but Mike Hamilton told him he was a mid-major coach. That was when TCU was in Conference USA. The Horned Frogs are in the Big 12 now. Patterson makes big-time money, so it's hard to see him bouncing from Ft. Worth unless it's a perfect fit for him.

Very good hires (Realistic, would win at least one SEC title)
Dan Mullen:
I've been a big fan of Mullen for years. What he's done in Starkville is remarkable. Even more so when you consider he has to play Alabama, Auburn, LSU and Texas A&M every year. Mississippi St. should never beat those schools. Mullen would win over the fan base. He has a good personality and that Bruce Pearl smugness that our fans would love. He may look like Cousin Eddie, but if he came to Knoxville, the shitter wouldn't be full very long.
Chip Kelly:
Not a great fit for Knoxville and the SEC, but he's an elite football coach who would win here. Our boosters would have a hard time getting along with him, but win a couple of eastern division titles and that can be forgiven. Almost put him at the bottom of the unrealistic list because I don't think Tennessee will hire a guy coming off a show-cause.
Justin Fuente:
What he did at Memphis was a miracle turnaround. I remember watching Tennessee play the Tigers in 2010 and thinking that's the worst division-one team I've ever seen the Vols play. He won a division title in year one at Virginia Tech and has the Hokies in position to do the same this year.
Scott Frost - A great quarterback at Nebraska, he was Oregon's offensive coordinator before taking the UCF job last year. Made a bowl game last season after inheriting an 0-12 team. Should be the top option for Nebraska if/when they fire Mike Reilly.
Jeff Brohm:
A very good offensive mind. He's been a winner. Has improved Purdue a lot in year one. Brohm and Frost are the baseline for me. Anyone beneath them and this coaching search is a failed one. I give Frost the nod over Brohm because Frost seems to have that "wow" factor that elite coaches have, but Brohm is much more likely for Tennessee.
Typical Tennessee hire (Realistic, but very underwhelming):
David Cutcliffe:
Maybe the most underrated coach in college football. Cutcliffe would've won the SEC East in 2015 and 2016 with Tennessee's roster. I'm sure he's not interested in leaving Duke.
Frank Wilson:
Was the wide receivers coach during Lane Kiffin's year in Knoxville. Elite recruiter. Got UTSA to a bowl game in year one, coming off a 3-9 season. He's at least a year away from getting a Power Five job, and I don't think it'll be at a top-tier program like Tennessee, but Wilson is a future big-time coach. I really think he has a chance to be a special coach. He'd be a risky hire, and right now, that's a chance I don't think Tennessee can afford to take.
Matt Campbell:
Did really well at Toledo, including winning at Arkansas in 2015. Has done a good job at Iowa St. Coming off a huge upset win at Oklahoma. Not sure how good a recruiter he is, or if he's ready for a big-time job.
Greg Schiano:
A bit of a wildcard. I could see Schiano winning pretty big at a place like Tennessee, or I could see him flaming out. He's been at Ohio St. for a couple of years, so he knows how different big-time college football is than at Rutgers. He's a defensive-minded coach who likes to recruit in Florida.
Tee Martin:
First non-head coach on the list. I think being a head coach should be prerequisite to coaching at Tennessee because this job is too big for a coach to be learning on the job. That said, Tee knows Tennessee very well, and understands what the job entails. He'd be a lights-out recruiter, but would need to surround himself with some veteran coaches.
Dino Babers:
Impressed me when he his Bowling Green team played Tennessee to open the 2015 season. Explosive offense, and he has a good personality. Like most spread offensive coaches, the key will be his defensive staff. Recruiting is still a huge unknown, but any coach with a pulse can recruit well in Knoxville.

Brent Venables:
His Clemson defenses are flat nasty. Venables has never been a head coach before, but has the personality and energy to do it. Does he want to be a head coach? If so, why hasn't he been given the option before?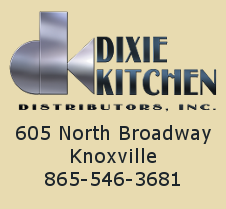 Yikes (Enjoy battling South Carolina and Kentucky for 3rd place in the SEC East)
Neal Brown:
Has done a good job at Troy. Won at LSU, but followed that up with a home loss to South Alabama. Has experience in the SEC, but the Sun Belt is the worst conference in the FBS, and he's not ready for a job like Tennessee.
Scott Satterfield:
Won 21 games the past two seasons at Appalachian St. Played quarterback there, so he's only leaving for a much better job. Not sure he's good enough right now to take over a program like Tennessee, but he'd be a nice fit at North Carolina.
Justin Wilcox:
Spent two seasons at the Vols' defensive coordinator. Had Cal 3-0 to start the year, including a win over Ole Miss. Beat Washington St. 37-3 last Friday. Very likable, but is a better fit for the west coast.
P.J. Fleck:
In all honesty, Fleck should probably be higher on this list, but the dude's Butch Jones 2.0. That ain't gonna work in Knoxville. Although his "Row the boat" slogan goes well with the Vol Navy.
Chad Morris:
Would be a really good fallback candidate for Texas A&M. Longtime high school coach in Texas, did really well as offensive coordinator Clemson, including recruiting DeShaun Watson. In the midst of a tough rebuild at SMU, but is a guy I like.
Just Say No
Bobby Petrino:
Petrino has always been a great offensive coach. I get the feeling he's peaked as a coach, though.
Mike Leach:
is a great coach, but he wouldn't work at Tennessee. His personality is too awkward.

David Shaw and Kyle Whittingham:
Almost combined these two with Petersen, but Shaw isn't leaving Stanford unless it's for the NFL and Whittingham appears to be a lifer at Utah.
Lane Kiffin:
A great offensive coordinator and quarterbacks coach, but he can't be a head coach at a major program. Plus, Tennessee just can't bring him back after the way he left. Still, he'd be better than most of the losers on this list.
Mike Bobo, Blake Anderson and Mike Norvell
- Give me a break. Those guys should never be on any coaching list at Tennessee.'