'I've wrestled over whether to send this or not. It's almost too much grassy knoll-black helicopter. Probably too long to blog. But everything that I think about Slive, the refs, the SEC, and the NCAA is pretty much wrapped up here.
Enjoy,
Link
Dan Wetzel borders on intelligence!
Are we on the cusp of a turning of the age in college athletics?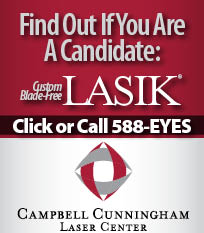 I think there was such a change in the last 10-15 years and at least since Slive came to the SEC. His mission was to get all SEC schools off probation. Which is not to say, let's get everybody into compliance. I could drive for decades without getting a speeding ticket. Does that mean I always drive the speed limit?
Slive, I think had a strong focus on doing the things necessary to manage compliance so as to stay off the NCAA radar and thereby keep SEC schools in championship contention. That's all fine and good, but the collective nature of his vision is what galls me. Tennessee didn't need any special effort from Slive or help in the area of compliance because in general, Tennessee ran a pretty clean ship.
UT always understood that they needed to stay out of sanctions and scholarship reductions because there is not this vast pool of in-state talent or endless dollars from megaboosters. We simply canít afford to have that happen and still expect to be competitive nationally. In practical terms, this meant that Tennessee traditionally self-reported the small stuff on a regular basis, were generally honest, and avoided receiving The Hammer in case anything big was ever found. Furthermore, I think UT expected that our peers would do likewise and that the NCAA would to enforce the rules evenly and penalize those who did not. Pity us for being so naÔve.
When Slive came along, his model was that we win or lose as a conference. Your individual program is not as important as the whole conference. What's good for the conference is good for all conference members. You're supposed to cheer for Alabama when your team is sitting at home in the dump enduring misery heaped upon misery because it's good for the conference. Under Slive's model, you have to get rid of this concept of self-reporting the small stuff and worrying about your individual (one university) honesty and integrity so that you can instead focus on corporate (conference) integrity that is uniform among all schools. With a uniform standard among all schools, you largely keep the NCAA at bay by simply saying that if you want to go after one school, you have to go after all of us since we're on the same standard. Itís almost like the ďAre You In or OutĒ scene from Jerry Maguire.
Now has UT made some crappy personnel decisions in the last decade or so? Absolutely. That is a strong driver for UTís declining results over the same period. But has the league office gone out of their way to magnify UT's troubles? Absolutely. Fulmer's $10k fine in 2004, Bruce Pearl's unprecedented suspension, the Outback bowl repeatedly passing over Tennessee in favor of Florida while the league said nary a word, the change in the seeding of the SEC basketball tournament only AFTER Tennessee got stuck with a 4 seed even though they had a better record than every team in the SEC West. One might also point out the league's scheduling of late where UT always seems to be stuck playing the peaking team du jour from the SEC West as their rotating foe while the SEC East powers seem to catch those same teams on the decline.
In such an environment, the members of the collective will be rewarded while those outside will get hammered. The conga-line of SEC teams to dance into and out of the top five, the SEC Championship game, and the BCS Championship have been nearly endless. And God help any team that gets in the way of a top five BCS matchup in the SEC Championship. How it must have enraged Mike Slive to have Tennessee sitting on top in the SEC East in 2007 ahead of a surging Georgia team that needed only for UT to stumble to have a shot at the conference and national titles. How it must have infuriated the little man to have Tennessee clinging to a lead against LSU late in that 2007 SEC Championship game trying to claw out the ultimate payback win, claim the SEC title, and crush LSU's BCS Championship hopes just 6 years after LSU did it to Tennessee.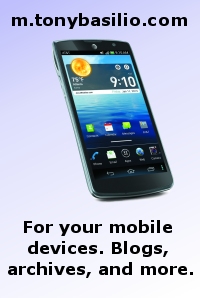 I can understand traditional conference powers like Alabama and Auburn getting it in gear and getting back on top. But how do you explain Vandy? Or Ole Miss? Or Kentucky (football)? Or Mississippi State? I've long stopped believing in coincidences. Isn't it something how the presumptive heir to Slive's throne is an MSU guy and that his alma mater is having such great success all the sudden? Isn't it something how that whole Cam Newton fiasco came out of nowhere and threatened both MSU and Auburn's program, then dried up and blew away almost as fast?
I'd love to think that this UNC deal could be the thing that turns the corner in college athletics. That UNC would get theirs. That we could get back to where a lack of compliance at a school actually has real and present consequences for that school instead of collective consequences that get redistributed to other members as a "make up" that only makes it worse.
I have debated on whether or not to even send this. I keep thinking, am I the only one seeing the black swan walk by!? Am I the only one who keeps seeing black swan after black swan after black swan appear on my school?
I can't help but wonder if the SEC's success under Slive is simply a bubble. Similar to the .com bubble, the tech bubble, the housing bubble, or the Quantitative Easing/government/financial money printing bubble we're living under now. It just seems too good to be true. Like a script. Like, The Narrativeô. But we see this scripted narrative happening in other parts of society-particularly in politics and the news cycle. Why is it such a stretch to think that itís happening within college athletics? Here's the thing, if thereís a narrative written for the winners (and there certainly seems to be), then there is most certainly a corresponding script written for the losers that would look very much like what UT has seen. Bubbles and Black Swans are just opposite sides of the same coin.
And then Mike Pereira writes his article. If he tried to list all the examples, it would turn into a book instead of a simple column.
ē 2014: Florida got a no-call for delay of game against UK and scored the tying touchdown on 4th down to go to overtime. Look, a black swan!

ē 2014: Florida got another no-call for delay of game against UT and scored the game winning field goal. Look, another one black swan!

ē 2014: MSU is suddenly relevant at the same time that an MSU grad is the presumptive heir apparent to Mike Slive? Oh look, another black swan!

ē 2014: Auburn doesn't get flagged for two players on the field with the same number on the last play of the game. Oh hey, another one!

ē 2009: Terrence Cody does not get flagged for ripping off his helmet to celebrate with time left on the clock-thus securing Alabama's win. Oh hey, another black swan!

ē 2009: Against MSU and Arkansas, Florida got game saving no-calls from the refs to preserve their high ranking and the BCS Championship play-in game also known as the SEC Championship. Itís a whole flock of black swans!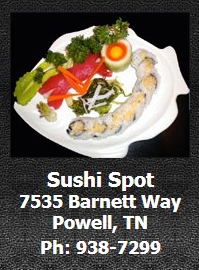 I'd love to think that his column might be an event that shakes things up and causes others at his level both inside and outside the SEC to ask the same questions. Iíd love to think that the UNC mess will shake things up as well.
However, the more likely case is that the next turning of college athletics could be a turn towards complete corruption and collapse of the old model. Perhaps the more likely case is that we just continue on the trend weíve been on embrace the business model, share the wealth with the players, and blow away all of the old models of compliance and rules from the NCAA so as to turn into NFL-lite.
Whatever you think of Slive's model, it has taken the SEC to the top of the heap and created a situation where other conferences are just trying to catch up. Which presents a choice. Those other conferences can either follow the same model and prosper in like manner-perpetuating the charade of the student athlete and amateur college athletics. Or they could choose to band together to fight the SEC and perhaps destroy the entire conference.
Already the endless praise is rolling for Mike Slive and his legacy, but I believe that the true lasting impact will be the backlash that the SEC gets in the near future once heís gone.
Eric S
UT Ď95'