Orange Throat hits lead off today.
Orange Throat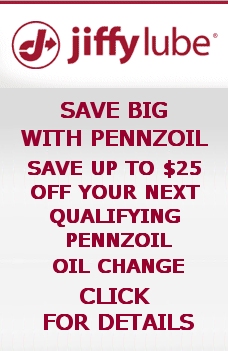 'Random musings as we inch ever-closer to football time:
PEARSON WATCH:
Next week, we will pass 100 days since the Knoxville Police Department named UT wide out Von Pearson as a suspect in a sexual assault alleged by an anonymous accuser. The UTAD promptly announced his suspension on April 25, and that's where the promptness ended. No charges have been filed. Evidently, the Snooze-Sentinel thinks it's perfectly okay for an accused person to twist in the wind indefinitely, since there is no evidence they've questioned either the police department or district attorney's office as to why this remains unresolved. If there are other witnesses to question or evidence to analyze, the authorities should say so. Otherwise, either charge him or clear his name.
BUTCH IS CLEARING ROSTER ROOM:
If you're an incoming freshman on the Tennessee football team, you'd be advised to toe the line at the present time. A couple of Vols are already gone, not even lasting long enough to break in their new Nike gear. Butch Jones is facing a big numbers crunch in assembling the 2016 recruiting class and a successful season on the field will place even more pressure on being able to accommodate the blue chip players wanting to come to Knoxville. The same goes with current commits. There will be more movement on the current commit list. Count on it.
AUBURN FANS MIGHT TAP THE BRAKES:
The SEC media voted Auburn as the preseason SEC champions, even though the voting system named Alabama as #1 in the SEC West. Offensive wunderkind Gus Malzahn is counting on junior QB Jeremy Johnson to lead his supercharged offense. While Johnson is a superb passer and has a large body at 6-5, 240, he is nowhere near the runner we've seen at QB when the Tigers won the national title in 2010 and played for it in 2013. Cam Newton ran for 1,473 yards and 20 TDs in the national title year, and Nick Marshall ran for 1,068 yards and 12 TDs as Auburn took Florida State to the wire in the 2013 title game. Meanwhile, Johnson has run for 40 net yards in 13 spot appearances in his first two seasons.
OLE MISS FANS MIGHT WANT TO PRESS THE GAS:
Don't think they'll win the West but the Rebels could certainly do better than the 5th place finish in the West given them by the media. Lots of players back and the NCAA is sniffing around Oxford, which tells you how well they've recruited. Good play at QB could make the Rebs do something this year.
Orange Throat'
Two weeks from tomorrow! I love this.
Link
Speaking of camp...It begins on Monday and Christian Lundy returns for another camp as he files his Inside The Vols reports right here! Look for him all next week and beyond!
PREDICTIONS, PREDICTIONS AND MORE PREDICTIONS

PRESEASON EDITION OF "PICKS TO EVICT"

SINCE WE LAST SPOKE 7-30-15
BEANO VISIONS:
Phil Steele claims his preseason magazine's prediction accuracy is the best in the industry. Well he's obviously never read my blog. What the first sentence of this paragraph has to do with the second I have no clue. DO NOT take the following predictions to Vegas with your life savings because what follows is something else I have no clue about.
2015 TENNESSEE SEASON PREDICTION
TENNESSEE 41 BOWLING GREEN 20
-Vols win as many games in Nissan Stadium in September as the Titans
TENNESSEE 24 OKLAHOMA 20-
Vols
truly
back in national consciousness for the first time in many years....
PLAYOFFS? YOU'RE PREDICTING THE PLAYOFFS? YOU KIDDIN ME? PLAYOFFS!
Yes Jim Mora I'm talking about the playoffs. Here's a 75% prediction for you
...[more]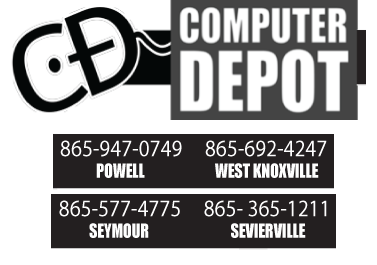 Two players in two weeks have left Tennessee. Kyle Oliver is the latest casualty. Sources tell me that Oliver left UT little alternative but to move on from him. He just wasn't flying right. It's that simple.


Here's a story on Oliver's departure.
Link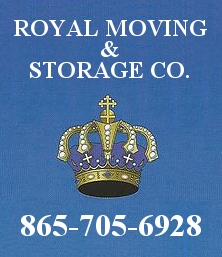 A few headstrong guys in this class: One of whom is Preston Williams. The five star talent has been a complete headache since arriving on campus. We all knew he was mercurial from his recruiting. He certainly has shown wr/diva tendencies early on. Going to be interesting to see how Butch Jones manages him because he's going to have to manage him. Personally I'm cheering for Williams because he's both talented and funny. That's a winning combination if he can figure this out. If not....
It's been three years since the Vol have opened the season in the pre-season coaches poll. Welcome back Vols! I have a feeling we're going to be saying a lot of this in 2015.
Link
With the attrition comes some addition in the form of a RB commitment out of Naples, Florida.
'X', presented by Smoothie King and Fairways and Greens is here to break it down scientifically.
'X' Says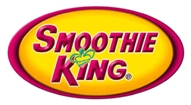 'Carlin Fils-Aime running back from Naples High School announced this morning he was a commitment to Tennessee.
It speaks volumes that Tennessee was ready to take Fils-Aime's commitment when Tennessee is contending for running backs more higher rated than the recruiting services have Fils-Aime rated.
First, because of scholarship limitations, Tennessee really has room for only one running back in the 2016 class. Next , while , I know you don't look ahead , Tennessee either leads or is a top school for three highly rated 2017 running backs all of which are in state kids…
1. Fils-Aime had offers for 15 to 20 maybe even more schools. His finalists were Georgia and Auburn. Two schools that run different style offenses though both are run oriented offenses. My understanding is Georgia had Fils-Aime at the top of their board and Auburn had him close to the top. If I did not watch one second of his film or know anything else about the kid's skills, the above is all I need to know.
2. Speaking of film. Jump on the internet and watch his highlights. Fils-Aime ability to run between the tackles, shiftiness, and his burst look like an excellent fit for this offense. Though neither has played a down of college football yet , Fils-Aime's size, speed and skill set reminds me of Alvin Kamara.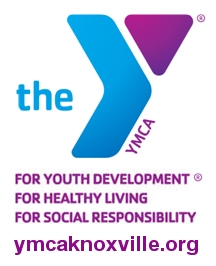 3. The services all over the board with Fils-Aime's rating/ranking. Rivals has him rated as a three star and 50th best prospect in Florida . However, ESPN has Fils-Aime rated as one of the top ten all-purpose backs in the country. Over his senior season, his ranking will normalize . He missed part of last year due to a lower leg injury which is likely the cause for the skewed rating.
Now, the recruiting of this kid really begins. Robert Gillespie is Fils-Aime's primary recruiter and we'll see if Tennessee can hold him to signing day. Fils-Aime is a very good prospect and other schools will not back off.
****Gotta pass along the credit to Dr. Sinclair on this Carlin Fils-Aime nugget.
Fils-Aime's adoptive brother is Tyler Byrd. Tyler Byrd is quite an accomplished football player himself. Byrd is a senior to be and teammate of Fils-Aime at Naples High School.
Byrd committed to Florida during his junior year of high school. Decommitted from Florida and committed to Miami on signing day last February.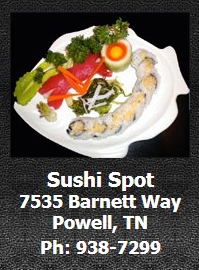 Byrd is a receiver/defensive back/athlete and has already been invited to participate in the 2016 Army All American Game.
Fils-Aime has a Miami offer and has visited Miami multiple times. It is certain his brother has encouraged him to join him at the U. In researching this, it does appear the parents would be the type to encourage these kids to attend the same school.
You wonder if Fils-Aime will now return the favor and recruit is brother to Knoxville.
Based upon the turnover in the roster over the past couple of days, there is more room for that now than there was a week ago.
'X' (w/ a special assist to Dr Sean Sinclair DDS of Maryville)'

Hatfield IX Time:
Hatfield's Nine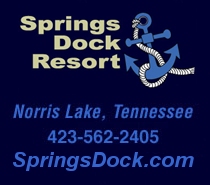 'The Era of Good Feeling has begun in Knoxville. Positive vibes abound.
1. The return to the field of Eric Berry is a marvelous moment. Few Vols have ever represented the T better.
2. Josh Richardson is a true American success story. He has gone from lightly regarded Spring signee to guaranteed money from one of the best franchises in the NBA.
3. It is a sight for sore eyes with Tennessee in the initial Top 25 of the season from the coaches. The road back to relevance has not been pleasant.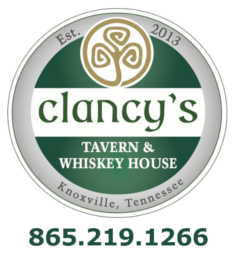 4. It's great to have the Premier League season at hand. This is the first time in many a moon this Arsenal fan has actual championship aspirations.
5. The Carlos Gomez to Mets false finish shows the danger of the race to be first in modern media. The imperative to be right has been obscured.
6. Welcome back to the Major Leagues, Toronto. Even if the Jays miss the postseason, they have shown they are back to the business of chasing glory.
7. Houston is staggeringly ahead of schedule. They have cut the timeline for one of the most ambitious rebuilds in baseball history in half.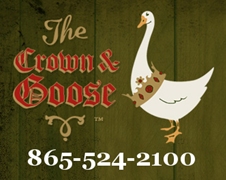 8. Cole Hamels at least keeps Texas in the discussion. The race to the AL finish line will resemble the Breeders Cup Turf Classic.
9. The fact the White Sox are alive is stunning. They were utterly atrocious early.
Keith'
Remember, you can hear Keith today on the app between 1-3p. He's simply the best....
Link
This is mildly amusing.
Link
Huh? What? Haters are going to hay hay hay hate this.
Link
Not even the playoff can force/shame Notre Dame into a conference.
Link
Who couldn't win with this kind of talent on the field? Dooley could've won with this team.
Link
Advocating Michael Vick to the Steelers?
Link
Tough year for certain media companies.
Link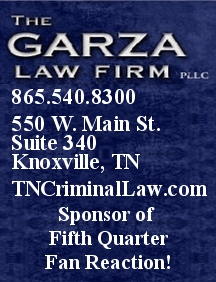 Welcome to America. Modern day freak show.
Link
If somebody close to you in our area is acting strange, this could be the reason.
Link
Final thought...Now that the Vols are back in the top 25, what will their rank be after the Oklahoma win in Knoxville? Think about it!!!
Tony