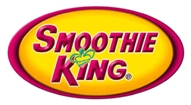 '
Random Thoughts from X ….. Recruiting, Football and stuff
It IS Football Season….. Almost
When the incoming freshman class report to campus it signals football is right around the corner. Before you can say 'the summer is hot' SEC Media Days will be here, and a couple of weeks later fall practice begins.
The 2017 signees begin arriving on campus in less than 2 weeks. Really excited to see how some of the signees take to Rock Gullickson's summer conditioning program.
Actually, I am anxious to see how the upperclassmen handle it. Right now, Gullickson is the lead dog in changing the mindset and culture of this program.
While there is optimism all the signees will make it academically, truly there are a couple that still have some serious ground to make up.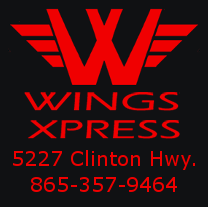 Recruiting - The Big Picture
Now to recruiting. Tennessee is off to a good start. Other than Tennessee and LSU in the SEC no other school seems to be getting much traction yet.
The early 2018 commitments Tennessee secured from top 100 players Cade Mays and Tae Taylor, both Tennessee kids, have helped get this class headed in the right direction. Mays and Taylor have not been bashful about engaging Tennessee targets on social media or at regional skills camps. I believe recent quarterback commitment Adrian Martinez, who I will talk more about below, will be good a recruiting asset as well.
I am not really concerned about the number of commitments or that Tennessee lost a commitment earlier this week. Look at the bigger picture. Look to the prospects Tennessee has targeted and who Tennessee's competition is.
From my view, Tennessee seems to be competing more in this cycle with schools like Alabama. LSU, Florida, Auburn, Florida State, Michigan and Ohio State . That is encouraging news.
At the end of the post, I will list a few prospects I will be watching over the summer including the schools giving Tennessee its stiffest competition.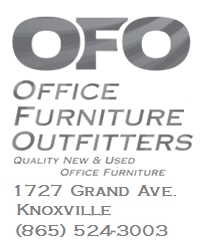 Preaching Patience:
Putting the hot seat talk aside,
Tennessee has a lot of recruiting momentum. I think getting a commitment from big-time quarterback helps any class but more than the Martinez commitment. The NFL draft plus the somewhat surprising addition of 5th year cornerback Shaq Wiggins have sustained the positive news.
Plus, as mentioned up top, this class includes kids that are quite visible on social media. Whether you like it or not recruiting is changing. Certainly having good football skills is the most important attribute to look for in prospects. But, a recruiting class can reap secondary benefits from kids that are social media savvy.
For
Coach Jones, he just needs to let this recruiting class come to him. No need to create any fake momentum by reaching for marginal SEC prospects in May. Tennessee has targeted a number of very good players. Finally, after five years, Jones now has a staff of very good recruiters on both sides of the ball. Let those guys do their thing and all Butch Jones has to do is manage and close.

So far so good in this regard. Tennessee has not accepted commitments from four prospects who were ready to go public with their commitment.
Some may argue the commitment of Clarksville native, Shatar McClay is a bit of a reach. In Tennessee's eyes he isn't . If McClay's affairs are all in order, McClay will be one of the most hotly-pursued recruits in the state of Tennessee.
The head scratcher so far is taking Florida quarterback prospect Michael Penix's commitment this early when clearly Adrian Martinez was clearly the top target on the board.
Honestly though, this staff has quietly killed it in recruiting even though they have been together 90 days.
Martinez et al:
A couple of comments on Adrian Martinez who has been discussed a great deal here. Martinez was one of five quarterback prospects that visited Tennessee for the Orange & White game. He was the top target on a list of very good prospects on Tennessee's board. Think back a year ago when Tennessee was recruiting 2018 quarterbacks like Trevor Lawrence who committed to Clemson and Justin Fields who committed to Penn State
and thought to be the leader at different times for both. Fans were very concerned and disappointed when Tennessee missed on both.
Time will write the story on Tennessee's quarterback future but a case can be made that Martinez may be a better overall fit at Tennessee than either Lawrence or Fields.
To me, Martinez has some intangibles in his game you can't coach. He seems to understand defenses and throwing windows. With a lot of quarterbacks, those things are instinctive and very hard to learn regardless of how much film you watch.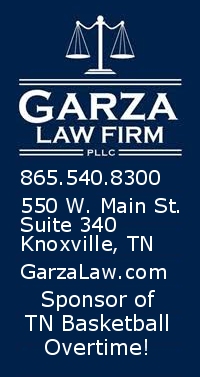 Even if it is unfair to Martinez , the bar has been set high for him. He has publicly compared himself to Josh Dobbs and there are already comparisons to the similarities in his skills and Jarrett Guarantano. I would suggest patience here. He is not even a senior in high school.
Larry Scott & Walt Wells will be better than Mike DeBord & Don Mahoney:
Here is my random football thought.
You will see Tennessee make more of a commitment to lining up and trying to out physical their opponents at the point of attack. Tennessee hasn't done much of that over the past few years . Power running would be welcomed around here.
If you want to change your identity as a football team, nothing does that like lining up and running the ball down the throat of the opponent. The combination of Larry Scott and Walt Wells want to establish Tennessee as a power running football team.
Speaking of Walt Wells. It is inexplicable that he had a limited coaching role the past couple of seasons. Not only is he changing the culture in the offensive line room but he seems to have calmed down the all-important mid-state region down when it comes to recruiting.
As we have posted here before, Wells has the trust of many key people in the mid-state and has built a solid network of contacts. I'm shocked that Tennessee let him interview with other schools and almost allowed him to sign on with one of its SEC east rivals.
Let Hoke Recruit:
Speed rush defense ends and fortifying the defensive tackle position…… These are two of Tennessee's most pressing recruiting priorities in 2018. Tennessee is off to a great start with the commitment of Brant Lawless a mid-state defensive tackle who Alabama really wanted. If you are a Tennessee fan, you should take some comfort in the fact Tennessee's new defensive line coach is also one of the top recruiters in the country. All Brady Hoke needs is time. He brings a track record of getting defensive lineman ready to play in the NFL. Hoke is a solid position coach, well-known as an excellent evaluator and developer of talent, and a solid citizen. Recruiting here will be fine.
Running Back Will be OK:
I was surprised when Jeshaun Corbin decommitted on Tuesday, Actually I was probably more surprised when he committed a few weeks ago. You see at that time, Corbin wasn't one of the top running backs guys on their board... at least that is what I learned. The running back board is wide open right now.
Maysie's

Fine Resale
4475 N Broadway
Open 11a-6p
Tues-Sun
(Map)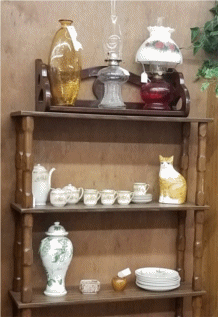 Here are a couple targets:
Lyn-J Dixon from Butler, Georgia.
Butler is 5'10" 185 lb. prospect. Dixon is quick, runs with exceptional vision, and has good pass catching skills out of the backfield. Tennessee was one of the first schools to offer Dixon and he has been on campus multiple times. Dixon is a three star running back with a 5 star offer list. Alabama, Clemson, Notre Dame, Texas, Michigan State, Florida, LSU, Louisville, Georgia, Miami and Ole Miss all in the mix. Dixon is as good a fit for Tennessee's offense as I have seen in the 2018 class.
Tae Provens, 6'0" 190 lbs.,
Gurley, Alabama. Provens has family connections to East Tennessee and that seems to have helped Tennessee position itself in Provens' top group along with Auburn and Southern California. Provens is a bigger running back compared to the other running backs. As bigger running backs are prone to do, he does seem to run more upright. He claims to run a 4.5 forty and looks every bit that fast on film.
I can't discuss running backs without talking about mid state prospect
Master Teague.
Tennessee is firmly in Teague's top three along with Georgia and Auburn. The longer Teague postpones his commitment the better off Tennessee is here. Tennessee has been playing catch up in the recruitment of Teague since last fall. The best hope Tennessee has is for Teague to push back a decision until the fall to see what Tennessee's run game looks like.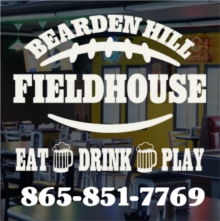 Why Tennessee Only Signs 3 Wide Receivers in the 2018 class:
I have to give wide receiver recruiting in this class an A. Two wide receivers are committed :
Tae Taylor from McMinnville
who some believe is the top prospect in the state of Tennessee, and
Jatavious Harris
a speedster from Georgia. Here is where Butch Jones must practice patience. Even though our Head Coach loves to sign wide receivers, he must be selective. Another wide receiver in this class must be a game changer type and here is the reason.
In 2019, the in-state wide receiver talent is as impressive as I can recall. Legitimately, 4 or 5 2019 in-state wide receivers may end up being top 100 players nationally.
You don't want to taint your opportunity to recruit those kids unless you have a chance to sign at a really dynamic guy.
That means there are a number of really good wide receivers in-state this cycle Tennessee frankly probably won't have room for.
Kids to Watch Over the Next 3 Months:
Over the next 3 months, many of the Tennessee targets noted below will make their college selections. I have listed the kids and Tennessee's competition for each one.
Jeremy Carvin, offensive lineman Cordova, Tennessee
. Carvin has an SEC ready body. He has the perfect build for an interior lineman. He reminds me of the interior linemen Alabama recruits that pound defensive tackles into submission for 4 quarters. Carvin is the second best lineman in the state behind Cade Mays. This is a Tennessee -Alabama battle.
Brendon Harris, safety, Chattanooga.
Tennessee feels pretty good about Harris but Florida, Ohio State, Auburn, and Alabama are nipping at their heels. Harris has emerged as one of top safeties in the Southeast.
Jaycee Horn, cornerback Atlanta,
Georgia. Horn is an athletic, shut down type corner. Tennessee is battling Alabama and Clemson for Horn.
Jordan Davis, defensive end, Memphis.
Davis is committed to Alabama and would fill a need in Tennessee's class as a pass rush end. Normally, a commitment to Alabama would never take a visit to Tennessee but Davis is scheduled to visit campus in June. Florida is involved here as well.
PJ Mustipher, defensive tackle Ownings Mill, Maryland.
Legitimately one of the top defensive tackles on the eastern seaboard. Tennessee, Ohio State , Penn State, Alabama all feel good about their chances.
Jacob Warren, tight end, Knoxville,
Tennessee. An athletic but raw down the field threat from the tight end position. Tennessee, Oregon, South Carolina here.
James Mitchell, tight end/athlete, Big Stone Gap,
Virginia. Mitchell is one of top tight end prospects in country for 2018. Excellent athlete and very capable of playing basketball in college. For football purposes his top three schools are Tennessee, Virginia Tech, and Clemson.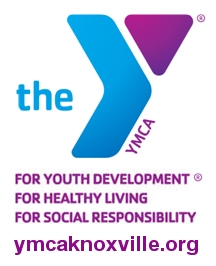 Reuben Unije, offensive lineman, IMG Academy,
Florida. Tennessee may have a slight lead over Alabama and Florida. Unite has been to Tennessee multiple times and is expected back in June.
Greg Emerson, defensive end, Jackson,
Tennessee. Top defensive prospect in Tennessee this cycle. Everyone wants this kid. Tennessee, Ohio State, and Alabama are the top schools right now.

D'Andre Litaker, defensive tackle, Murfreesboro,
Tennessee. One of top prospects in state this cycle. Tennessee is trending here. LSU and Louisville are involved.
Richard Jibenor, defensive end/athlete.
Tennessee is making up ground but Auburn still leads here. Jibenor would fill a big need at defensive end.
Tobe Umerah, defensive end, Macon, Georgia
.. Umerah is committed to Stanford but is listening to other schools including Tennessee. Coach Hoke seems to have struck up a good relationship here early on.
Peace
X'