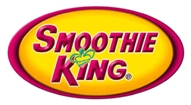 'Orange & White Game Visitors:
Tennessee will have a good group of visitors this weekend. The group will not be as large as previous Orange & White game turnouts but don't be concerned. Throughout the spring, Tennessee has hosted a large number of unofficial visitors, many to watch the Saturday scrimmages. Too, Tennessee competing with other spring games this weekend and various high school events like track meets and baseball.... and the weather is not going to cooperate. With that said, a good group of key targets plan to be in attendance.
The weekend visitors are a
quarterback-centric group
. Arguably Tennessee's top 4 quarterback targets are scheduled to be on campus including
Cammon Cooper , Michael Penix, Jalen Mayden, and Adrian Martinez.
Another top QB target,
Brevin White,
was on campus the early part of the week. If Tennessee had their way, 4 quarterback prospects would not be on campus at the same time. However, in the spring schedules are what they are, and Tennessee will make the best of it. Mayden and Martinez have both seen their recruitments explode over the past two weeks. Martinez and Mayden are at the top of Tennessee's group I believe.
Running Backs:
The running back visitors are a little murky though two of Tennessee's top targets will be here.
North Carolina prospect Jamal Currie-Elliott and Alabama prospect Tae Provens will be here.
Both PROSPECTS have Tennessee in their top groups. Tennessee recently has picked up some momentum with Provens. With
Currie-Elliott
it looks like Tennessee, Oregon or Virginia Tech. It is unclear whether top running back target Master Teague from the midstate will be here Saturday.
Wide Receivers:
Wide receivers targets Tyree Oggs-Kellogg from Alcoa and and Georgia prospect Jatavious Harris (as well as committed prospect Alontae Taylor) will be on campus. Tennessee is thought to be the leader for both Kellogg and Harris.
O Linemen:
Tennessee 2018 committed offensive lineman Cade Mays and Ollie Lane will be on campus. In-state targets Jerome Carvin from Cordova and Tanner Antonutti from Antioch as well as IMG Academy prospect Reuben Unjie are scheduled to attend. Carvin and Unjie are both 4 star prospects and being recruited by most every program in the Southeast. Tennessee probably has spots for two more offensive linemen in this class to go with Lane and Mays . Carvin and Unjie sit at the top of Tennessee's offensive lineman board.
Interior D Line:
Tennessee will go heavy on defensive ends and tackles in 2018. PJ Mustipher and Alim McNeil, two of the their top defensive tackle targets, have been on campus in recent days but will not make it back this weekend. However, Tennessee is expecting two other top defensive tackle targets in midstaters in DeAndre Litaker and Brent Lawless. Getting Lawless and Litaker back to campus for the Orange & White game is key.
Defensive End:
Defensive end is another story. Still recruiting work to be done here. In-state athlete/defensive end prospect Cam Jones will make the trip in from west Tennessee. Jones plays both receiver and defensive end for St. Benedict High. Tennessee is recruiting Jones as a defensive end/linebacker. Also, Marietta, Georgia, defensive end Azzeez Ojulari and family plan to be on campus. This is a big visit for Tennessee. Ojulari is a top 150 type prospect nationally and a top 10 defense end. Ojulari is a national prospect and already has offers from Georgia, Auburn, Oklahoma, Clemson and others including Tennessee.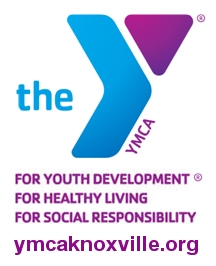 Linebacker:
The most intriguing prospect of the group is Jacquez Jones a linebacker from Tuscaloosa, Alabama. Physically, Jones is exactly what you want in a linebacker. Jones is 6'1" 225 lbs. Linebacker in 2018 is an area of need for Tennessee. Jones has emerged as the top target at linebacker on Tennessee's board. Jones is a sideline to sideline linebacker with excellent closing speed. Jones has a nice connection with a number of Tennessee's 2017 signees and 2018 commitments. If signing day were Wednesday, Tennessee would be my favorite to land Jones.
One For The Thumb:
Tennessee commitment Shatar McClay from Clarkesville, Tennessee, will visit. McClay is a dynamic athlete. He looks like a more aggressive version of 2017 Tennessee commitment Theo Jackson. McClay is a tall, rangy athlete with good ball skills and is a big hitter. If McClay has everything in order in the classroom he is a big pick up. Additionally, safety prospect Quindarious Monday and mid-state cornerback Jaylon King both holding Tennessee offers are "maybes" for the weekend.
All for now
Best ….
Go Vols
'X'