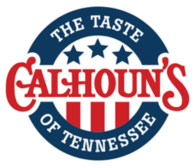 Duke....RIP.....Sorry the blog is late but I took something to sleep because Duke was playing....South Carolina... I love you....Frank Martin...you maniac....WE love you.....Now....Go cut the nets down....The path to the Final Four is Wide OPEN.....South Carolina fans.......GO HAVE FUN....Y'all deserve every minute of this!!! Beat Baylor and their highlighter uniforms....Do this!!!
It's finally here! Spring Football. Hope Springs eternal from my perspective. I really believe Tennessee is going to have a surprising season. Call somebody!
I'll be blogging further later in the week on why I believe this could be the year for UT to return to Atlanta.
Get the app!
Droid
|
iPhone
Orange Throat leads things off for us on this Monday.
Orange Throat
Random musings as we get ready for a nice dose of Tennessee Football this week as spring gets underway:
FIX THE DEFENSE OR ELSE, Butch:
Tennessee's 2016 football team failed to meet expectations because of defense. Shockingly, the Vol defensive unit ranked 95th in the nation in total defense and wasn't in the Top 100 in rushing defense. We've been fed two main reasons: injuries and new defensive coordinator Bob Shoop didn't have the right mix of assistants to coach defense the ways he knows how. To be sure, UT sustained an extraordinary amount of injuries, although some program insiders think at least part of that problem was self-induced by Butch Jones' odd decision to let his veteran players dictate changes in the strength program.
THE STRENGTH PROGRAM:
Appears to be on the mend. The UT propaganda machine is putting out stories of Vols getting stronger under new coach Rock Gullickson. We actually seem to be lifting weights again, which leads us to wonder what the heck our young men were doing previously.
SHOOP HAS NEW COACHES:
UT's secondary and defensive line coaches are brand new. We're hearing genuinely positive reviews so far on DB coach Charlton Warren, who presumably will tutor the corners while Shoop takes the safeties (Warning, Coach Shoop: We're going to be watching your development of Nigel Warrior very closely this spring). New DL coach Brady Hoke has a big task in molding a better defensive front, and his most prominent interior linemen, Shy Tuttle and Kahlil McKenzie, won't be available this spring.
WE'LL TALK MORE PERSONNEL:
on Friday and we look forward to Wednesday's Tony Basilio Show, because our resident Big Orange Football expert, Dr. Sean "Sinco" Sinclair, will break it all down.
LADY VOL BASKETBALL HAS AN OPPORTUNITY
tonight to beat the Louisville Cardinals on their home court and advance to the Sweet 16 in Oklahoma City. There, Tennessee would probably play #1 seed Baylor next. The book on Holly Warwick's program lately has been underachievement in the regular season and they find another gear in NCAA Tournament play. We're calling the shot that the Lady Vols advance tonight.
THERE'S NOT ENOUGH TEAMS
for a 64-team bracket in women's college basketball.
The top seeds beat the #16 seeds by a combined 404-174 and it could have been worse. Only a dedicated uber fan like Beano would watch dreck like that.
BAD WEEKEND FOR VOL BALL:
Although the UT softball team avoided a sweep at Arkansas with a win yesterday, the Baseball Vols were not so fortunate as visiting South Carolina got out the broom. The turning point in the series was Saturday's 6-4 extra inning win by the Gamecocks. Tennessee travels to Mississippi State next weekend in a battle of winless teams in the league.
Orange Throat
IGYAE'

Stand With The Tony Basilio Show
Join the T Club
Make a One-Time Donation

Send Us A T-Mail. Click Here.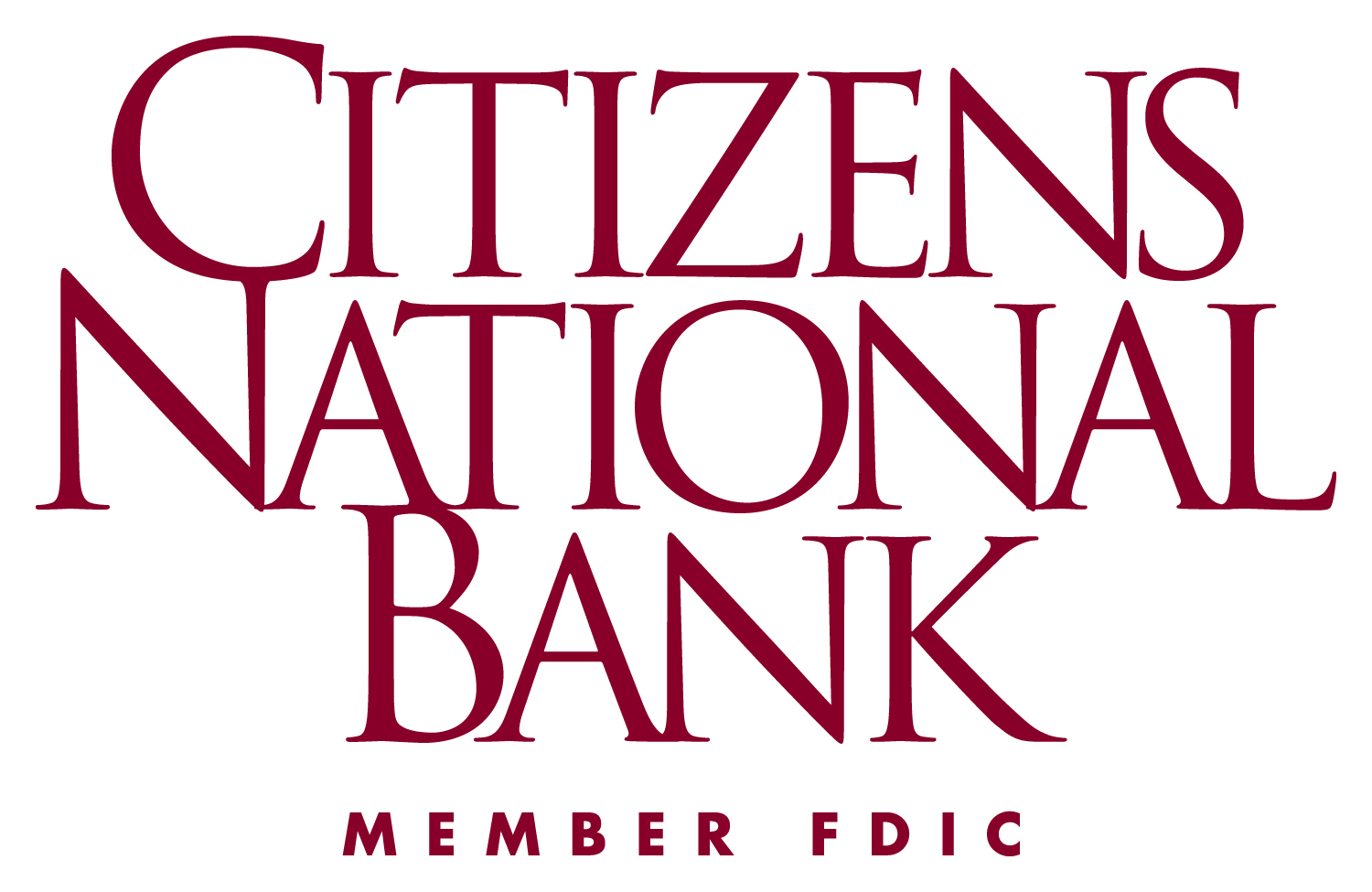 How much longer is it going to be? How many more March's are we going to have to wait for something here to celebrate in hoops? It seems that the SEC served notice to the rest of college hoops this weekend that this league is here to stay. That NCAA Tourney performance ought to wake up this coaching staff in Knoxville. If Tennessee is going to pass through the second division in this league, it's going to have to come through better players.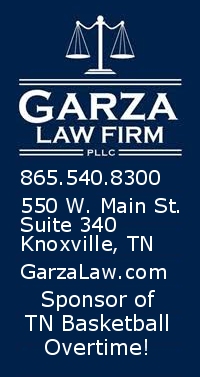 Tourney Observations From The Weekend:
We Deserve Better
This Tennessee fan base deserves immensely more. And no, I'm not sucking up to you. This place has amazing fans and what do we have to show for it? A solid women's softball program. $170 million for a very good women's softball program isn't exactly ROI.
Florida Fans Deserve Worse:
Mike White's team played like their hair was on fire this weekend in landing another trip to the Sweet 16. The Gators have #8 seed Wisconsin sitting between themselves and another trip to the Elite 8. They are lucky to draw 9k any game. Those people there don't even care. This town would be ablaze for a fraction of the success Florida has enjoyed in the past 20 years.
On Wisconsin:
The film doesn't lie. Wisconsin beat Nova because they had Nigel Hayes and Bronson Koenig. It's no secret. It's called ballplayers.
X Marks The Spot:
Xavier is in the sweet 16 because they have a sweet backcourt. Besides they're Xavier. Winning in March is what they do. Beano put it best yesterday when he said 'man, it must be amazing fun pulling for a team like Xavier or Butler. All you get are results for very little investment.' Word!
Maysie's

Fine Resale
4475 N Broadway
Open 11a-6p
Tues-Sun
(Map)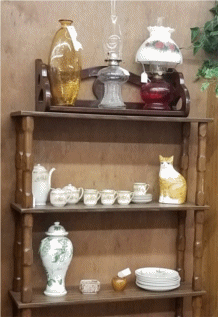 Thrilled For Arkansas Fans:
Talk about a group that's starving for a winner. The Hogs really showed out on the weekend. The effort against Carolina is very much appreciated! Great stuff. The Hogs even took a 63-60 lead at the under 4 minute timeout after being down 17. Then it became 65-60 Arkansas with under 3 to play before finally losing 72-65. Look, when Joel Berry is allowed to charge..... plus travel prior to Carolina making it 68-65, it's just disgusting. Two Big Blue Whistles in one day....Too much to take.
Big Blue Whistle II:
Wichita State left it all out there in a close loss to Kentucky yesterday. Shocker shooting guard Landy Shamet was obviously fouled on an attempted long range shot during Wichita State's penultimate possession. We all know around here that when you get in the final minute of a game, you're just not getting that call. Coach Cal made two great points in that game's aftermath. Wichita was greatly under-seeded while his team is pretty well coached. UK won because they did a lot of little things well.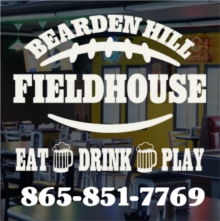 Northwestern Got Screwed:
The Wildcats showed tremendous courage coming back from 22 down. Northwestern climbed to seemingly within two with 5 and change to play when a missed goal tend occurred on the Zags as one of their bigs reached through the net trying to alter a shot. That's goal tending. Cats Coach Chris Collins lost his stuff in landing a T and the game was never in doubt from there. What was seemingly a two point spread became 10. That's a shame.
Philly Curse:
Last year Villanova won the Natty in virtual anonymity in Philly. Talk radio in that city hardly noticed until the final nets were cut down. This year? Let's say the bandwagon grew. In fact, both prominent sports radio stations in Philly where talking Nova pretty much non-stop on Saturday morning. I knew this was the kiss of death That place really isn't allowed to have nice things.

We'd like to get your Feedback. Click here.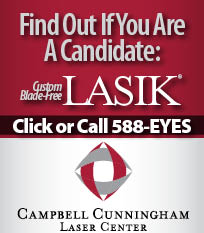 Lady Vols In Tough Spot:
Tonight Tennessee gets Louisville on their homecourt. Tennessee will have their hands full not only with the Cards but that whole environment. Throaty called the shot. Beano is feeling it as well. If Charlie Creme casts his lot, why bother playing the game?
LSU Hoops Opening A Man's Job:
Word is that VCU's Will Wade is the leader for the LSU hoops opening. No offense to Will Wade, but I don't get why he's more desirable to LSU than either MTSU's Kermit Davis or Nevada's Eric Musselman. Davis and Musselman were on recent staffs at LSU. Both guys understand that job. Will Wade is just a 34 year old kid. Besides who is the last guy that didn't succeed at VCU.
Tom Crean & OK State??
Call me crazy but if they take Crean on the rebound they would be making the same mistake Tennessee did a few years ago on Rick Barnes. Go and get somebody on the up not on the down. OK State is in the EXACT same spot as Tennessee. Crean would be their 3rd coach in 3 years. Think outside the box boys. Give a guy like Steve Forbes a shot.
Florida and Kentucky are onto another Sweet 16. It's another day in paradise for the rest of us.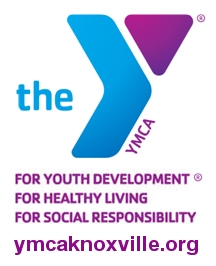 Today's show and blog are dedicated to Lynn Marshall. She's a dream.
Link
Final Thought:
Congrats to Oak Ridge and the other local teams for their terrific showing in the states. We're proud of y'all.
Tony