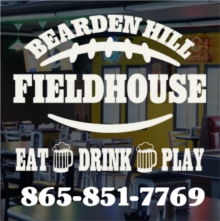 As we get started today I want to call your attention to the fact that I have a bunch of teams left in our Pick 64. We will be live today at Bearden Hill Fieldhouse. I'm imploring you to please get out and support the show today as we watch what will be a terrific day of hoops together.
Patented Pick 64 IS BACK AGAIN!!!!

Our patented Pick 64 returns today. You come to Bearden Hill Fieldhouse today and pick a team between 11a-1p and we do the rest.
If your team wins one game:

You get a Free Smoothie King Card.
If your team gets to the Sweet 16:

You get 3 Smoothie King cards good for a 20 oz Smoothie.

&

$20 Gift Card To Sushi Spot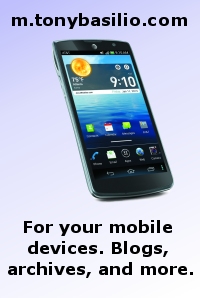 If you team makes the Elite 8, you get:

All the above prizes PLUS.. $25 Gift Card To Crown Cleaners. More online @
Crowncleaners.com

$25 Gift Card To Smoothie King. 3 Area locations serving you.
If your team makes the Final Four...You get: ALL ABOVE PRIZES PLUS

$25 Gift Card good for either
Half Barrel
or Bearden Hill Fieldhouse

$25 Copper Card Good for any of Copper Cellar Family of Restaurants.
Your Team Makes The Final Game: ALL ABOVE PRIZES..PLUS

$50 Gift Card To Half Barrel or Bearden Hill Fieldhouse
Team Wins Championship: ALL ABOVE PRIZES PLUS

All Above Prizes PLUS.....
Night on the town in Style With
Southern Comfort Limo
***
***As available from Southern Comfort Limo
Southern Comfort
Link
Orange Throat Leads Off On This Friday:
Orange Throat
Random musings as we look for someone like the Governor to explain why Raja Jubran is the Chair of the Athletics Committee on our University's Board of Trustees.
BASKETBALL GOES ON WITHOUT US:

Caution, Mizzou fans, you are now entering the Cuonzone.
Your new basketball coach is an outstanding person, his teams will play very good defense and his offense will likely be butt-ugly. The Golden Bears were 11th in the Pac 12 this year in scoring, at 68.1 ppg. Watch his staff compilation, Tiger fans, as he needs a "recruiter" to be successful. Cuonzo should be a great fit at Missouri, being from East St. Louis, but he won't be a media star or marketing force.
Vandy Low Blow Vandy Joe:

Vandy Joe and his fellow Commodore fans had a cup of coffee in the NCAA Tournament and were gone. This extends the Vandy program's miserable performance in the Big Dance over many years.
Forbes Still Da Man:

All of us at tonybasilio.com were cheering for ETSU and Steve Forbes yesterday but Florida was having none of it ... Arkansas, Kentucky and South Carolina make their NCAA First Round debut today and all but the Wildcats and Gators could be gone by midnight.
DOES HOLLY'S SEAT GET WARMER AT LOUISVILLE?
We fully expect the Lady Vol basketball team to get by Dayton tomorrow and set up a challenging Monday night match with Louisville on the Cardinals' home court for the right to advance to the Sweet 16. We wouldn't be surprised to see new A.D. John Currie in the audience at Louisville and surely he'll be evaluating HC Holly Warlick and this once-proud program.
CURRIE MAY ALSO BE WATCHING THE CARDINALS and HC Jeff Walz:
Walz has put the Louisville women's program in the Final Four twice since Tennessee last visited and he would have to be under strong consideration if (when) Currie makes a move on Warlick, most likely after next season.
PRELIMS ARE OVER FOR VOL BASEBALL:

South Carolina is in for a three-game SEC series at The Lindsey. Chad Holbrook is feeling the pressure of following Ray Tanner as the skipper of the proud Gamecock program. Tanner, now South Carolina's athletics director, took the Gamecocks to the College World Series six times in 16 seasons and won it back to back in 2010-11. Holbrook has been to the NCAA Super Regionals twice but has failed to make the CWS in four years and is 0-7 in SEC Tournament games.
THIS YEAR'S GAMECOCK TEAM is 11-5 but has played tougher competition than our 12-2 Volunteers. Tennessee is fourth in the league with a .323 team batting avg. while Carolina is hitting .275 (11th best). The Gamecocks have good starting pitching but might be thin in the bullpen.
It will be interesting to see how HC Dave Serrano uses his young pitchers in this series, which UT has to be looking to win.
#14 UT SOFTBALL TEAM
is at #25 Arkansas this weekend. Tennessee was a little surprised in not sweeping South Carolina at home last weekend so it will be interesting to see how the Lady Vols fare against a better team on the road.
It's Time!!!

WE'LL BE TALKING TENNESSEE FOOTBALL next week as spring practice begins on Tuesday. Dr. Sean "Sinco" Sinclair got us fired up on Tony's show at the Copper Cellar on Wednesday, talking about how well new assistant coaches and strength coach Rock Gullickson have been received. Question: If Bev "Aunt Edna" Davenport can get a painting on the UT Rock, why can't Rock Gullickson get one?
Orange Throat
IGYAE

Stand With The Tony Basilio Show
Join the T Club
Make a One-Time Donation

Send Us A T-Mail. Click Here.

Throaty's Thoughts on Jeff Walz Being Possibly In Play For Ladies:

On Louisville's coach being in play for the Lady Vols, I wonder how that fan base (which is different than that of the football and men's hoops team) would respond to a male head coach. Call me shallow, but I just don't see that happening. And I try here as best I can to call them right down the middle.
Uneven Day For In State Teams In NCAA Tourney:

By the time the sun set on the afternoon session, ETSU and Vandy were eliminated while only MTSU advanced.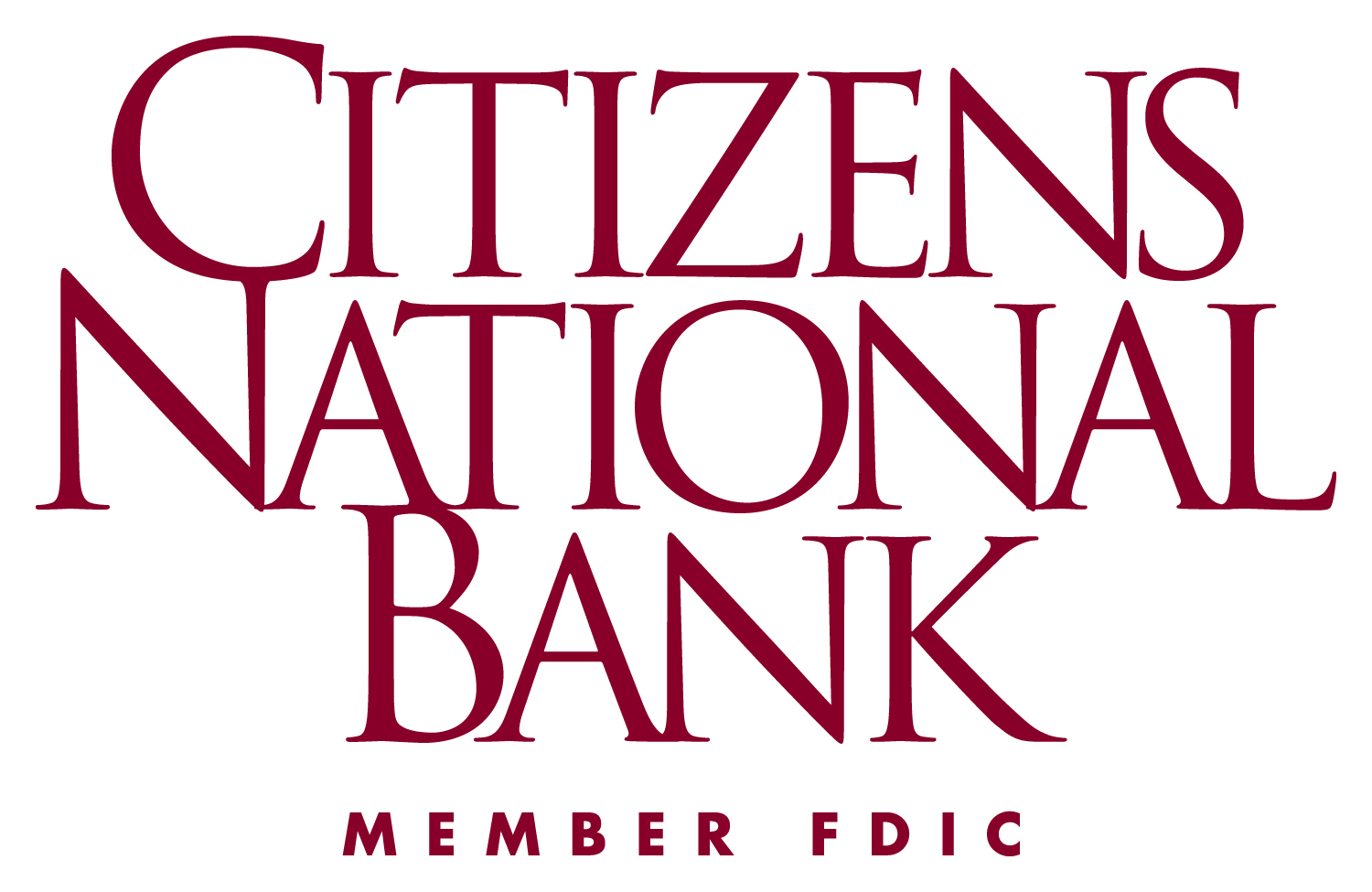 On MTSU:

They are the truth. That team goes 9 deep. I would have loved to have seen MTSU play in this year's SEC. They would've challenged Kentucky for supremacy in this league. Laugh if you want but that's the truth. They were the best team in this state by far. I've got them easily in the round of 16 next week in Memphis and it wouldn't surprise me if they took down Carolina. I love that collection of players. They're really well coached and fun to watch.
Heart Hurts For Forbes:

Bottom line...Florida was an 11 point favorite when it opened for a reason. Florida was too much for the Bucs. I was a little surprised by Florida's level of want too in that game. They were super engaged in that game yesterday. No way ETSU was going to be able to stay with a fully engaged Gator roster. This is called the importance of recruiting. Think what you want about Michael White but he and his staff have gotten after it on the recruiting trail. It's not ETSU's fault. When talented players are engaged at a place like Florida, the ETSU's of the world are going down.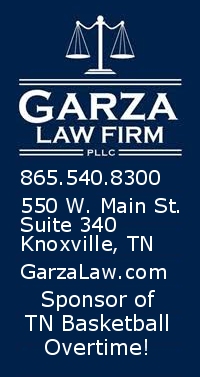 My Heart Aches For Fisher-Davis & Vandy:

Perhaps before parenthood and a little bit of maturity I would've celebrated the demise of Vanderbilt at the hands of an all-time mental lapse. Something about seeing Fisher-Davis committing that horrible foul just had me feeling awfully for him. Imagine being that kid at that moment. Read Beano's blog for more on what he says about this today. That mental lapse will haunt that poor kid for the rest of his life. It's one thing to miss a shot or turn a ball over. It's quite another to flat our embarrass yourself. That poor kid. And he's just a kid. Sure he plays at Vandy but I just didn't derive any joy out of seeing them lose.
Northwestern Winning A Great Moment!!!

I can feel terribly for Fisher-Davis but still feel like seeing Northwestern advance was refreshing. Seeing that fan base celebrate post-game was a wonderful thing. Let somebody else win!
Xavier Being Xavier:

The Musketeers have represented multiple conferences under multiple coaches but the song remains the same at Xavier. When you line up across from them in the NCAA Tournament you better bring the four star stuff or you're going home. Maryland learned that in a valuable way. The Terps come from a glamour league and all that, but Xavier is going to be Xavier in March.
More Love For Xavier:

They are the answer to a pretty impressive hoops trivia question.
Link
South Carolina Officially On The Clock:

You think UT hoops feels like a barren wasteland at times? South Carolina hasn't won an NCAA Tourney game since 1973. I'm talking 44 years. Carolina plays a game Marquette team tonight in the final window of the evening. Will it be Midnight Madness or Midnight Sadness for that starving hoops fan base? I hurt for those folks. In one sense it's comforting to have somebody in the league that tortures its fans worse here in Knoxville. On the other hand....there's always dark humor....South Carolina losing tonight would be dark comedy.
Brian Hartman's NCAA Tournament Day Two Bettors Guide:
Brian Hartman
Maysie's

Fine Resale
4475 N Broadway
Open 11a-6p
Tues-Sun
(Map)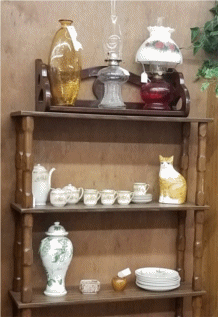 '
12:15 Michigan -2 vs Oklahoma St
I like the Wolverines to keep the momentum gained from winning 4 games in 4 days at the Big 10 Tournament. For at least one more game. In nearby Indianapolis
Pick: Michigan -2
1:30 Arkansas -1 vs Seton Hall.
It's unlikely the winner here goes any further, because UNC probably waits for the winner. Hogs is my hunch
Pick: Arkansas -1
4:30 Creighton -1 vs Rhode Island
Rhode Island was Ram tough in winning the A10 Tournament. Due to some key injuries, Creighton isn't what they could have been
Pick: Rhode Island +1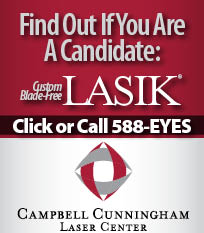 7:10 Wichita St -6 vs Dayton
The Shockers feel disrespected big time as a 10 seed. The Flyers are in the wrong place at the wrong time.
Pick: Wichita St -6
9:50 S Carolina -1.5 vs Marquette
SC playing close to home is worth a pause, but Marquette is one of only 2 teams to knock off top overall tournament seed Villanova this year. The Gamecocks had a better, deeper squad in 2016. It's a shame they got shafted by the committee, because they would have been more capable of winning a couple games, unlike this year's version.
Pick: Marquette +1.5
Brian Hartman...Producers to the B List Stars like Basilio'
Brian is coming off a rather svelte 3-2 Thursday in his top plays.
TOURNAMENT TIME

WALL-TO-WALL BASKETBALL

FREE THOUGHT FRIDAY
TOURNEY TIDBITS:
FOR THOSE WITH ABSOLUTELY NOTHING TO DO
HERE ARE MY SWEET-16:

ELITE EIGHT:
FINAL-4:
FINALS-
CHAMP:

MEMPHIS BEAST:
WHERE WERE THE VOL COACHES?
...[more]

We'd like to get your Feedback. Click here.
Tee Mail:
• Bruce Pearl went to the NCAA every single year.

• Cuonzo Martin went to a couple of NITs and an NCAA berth.

• Donnie Tyndall went to nothing and was fired under a Hattiesburg cloud and a 1/10th of a century show cause penalty.

• Rick Barnes has recruited nothing and gone nowhere.
I might ordinarily be glad to see Barnes go or get pushed out. However, with our track record in hiring, my fear is that we'd hire someone who would perform worse than Barnes did. This is the current, established track record. Just think Cleveland Browns of college basketball and you'll be close to the mark.
Yeah, our leaders are doing a bad job of hiring.
But we as fans and followers are doing a bad job of following. Is it a mark of pride that we average 16,000 every game for a team that didn't make it to the NIT? Or is it a sign that we're not being tough enough on them? That we're simply tolerating underperformance? One thing I'm becoming convinced of more than ever is that this whole spiral in every sport doesn't change until we as fans demand that it change and communicate to UT in the only language they understand. Dollars and cents. Go full Rick Clausen on UT until they get it. If we want better as fans, then we must demand better.
Peace,
Volunteer in Exile'
Vol In Exile:

I feel your pain. The size of the hoops crowd year in and year out simply speaks to a fan base that loves the sport. I've learned this with watch parties through the years that draw a couple hundred folks when the team is going well. Tennessee going through the recent wilderness in hoops isn't on Rick Barnes, but the big money folks. Particularly the Haslams. They installed an AD that was an abject disaster. I do agree that the loss of fannies in seats is something these guys respond to but at what cost. Why should a fan deprive him or her self of something that bring them joy. That's always seemed counterproductive to me. Particularly in college sports.
How cold blooded is Michael Porter Sr? College basketball is a cesspool and Cuonzo Martin 2.0 has decided to swim in it.
Link
Get the app!
Droid
|
iPhone
Tony