SmartWay / Garza Law Firm
Basketball Overtime

Tune in right after
Tennessee Basketball Games!

Listen on TonyBasilio.com
& On Your Apps!

Call in @ 865-200-5402


Get the Droid App!


Get the iPhone App!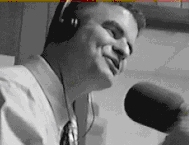 Monday
Posted: Monday, February 27th, 2017, 7:49 AM
Welcome to Monday. News is breaking out and we're breaking in. Orange Throat has your floor.
LSU NEXT: The Vols next travel to Baton Rouge Wednesday to play the awful LSU Tigers. Moribund HC Johnny Jones' Tigers have lost 15 straight games and are 1-15 in the league. Their lone SEC win was at Missouri on Jan. 4. Assuming a UT win against the toothless Tigers, our Vols can even their SEC record with a home finale vs. Alabama on Saturday.
...

[more]
Friday
Posted: Friday, February 24th, 2017, 7:39 AM
JONES GETS ANOTHER UPGRADE OPPORTUNITY: Butch Jones got an unexpected bonus opportunity to continue the upgrade of his coaching staff when WR coach Zach Azzanni took his talents to the Chicago Bears. Bad break for us that it didn't happen sooner as Josh Malone might have returned for his senior year. Receivers routinely underachieved under Azzanni in his four years at UT, so this is a real opportunity. Hearing several names but we don't believe Kippy Brown will come out of retirement in Nashville. Former Kentucky HC Joker Phillips, now at UC, would be an interesting choice.
OLE MISS FOOTBALL GOING INTO THE DEEP FREEZE: The NCAA informed Ole Miss of severe violations on Wednesday, including lack of institutional control and a "failure to monitor" on HC Hugh "Hakeem" Freeze. Ole Miss' administration promptly gave up a bowl possibility for 2017, which is laughable since the 2016 team failed to qualify for a postseason game with a 5-7 record. The Rebel leaders are now in a very tough spot. Freeze is probably facing a sizeable suspension and the school won't go in front of the infractions committee until the summer. Can Freeze and the Ole Miss football program be viable in recruiting on the other side of a multi-game or season-long suspension
...

[more]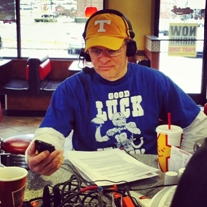 VOL HOOPS UNFORTUNATELY FINDING ITS LEVEL
Posted: Thursday, February 23rd, 2017, 1:28 PM
FREE THOUGHT FRIDAY
MLB STILL CREEPING ALONG: On the eve of the start of Spring Training games for Major League Baseball much of the early chatter centers around improving the pace of the game. I'm generally a traditionalist but at my advanced age I would appreciate if someone would figure out a way to get the last three innings in the books before I'm dead-asleep in the recliner. Unfortunately, the Major League Players Association rejected proposals that would indeed speed things up while allowing one that won't. The players graciously accepted intentional walks being signaled from the dugout without having to throw four balls. Since there is only one every three games played that will have about zero effect. The proposals that should have been passed for the betterment of the game are the pitch clock and limiting visits to mound in the last three innings. I love baseball but love is fleeting once the game passes the three- hour mark and if they're losing me at that juncture of a game they will never register on the radar screen of the generation of fans to follow.
...

[more]
Thursday
Posted: Thursday, February 23rd, 2017, 1:48 PM
Last night's game was another in a long line of cup checks for UT fans. As PDD said on Periscope during our SmartWay/Garza Law Firm UT Basketball Overtime, last night's game was a kick in the NIT Sack.
Vols started off down 18-4 last night in first 9:10.
Tennessee was fortunate not to be buried by a cold shooting Vandy team that started 2-9 from 3 point land. The first 10 minutes of that game were completely ugly. Tennessee came out completely dead to the world on both ends. On a night where Jordan Bowden was out with the flu, Tennessee looked absolutely sick early in that one. 10 minutes into that game Tennessee's NCAA Tourney hopes were fledgling. Vols were down 21-8 and Williams missed 3 badly meaning that UT was 2 for their first 17 from the field.
...

[more]
DON'T FALL ON YOUR SWORD YET, TONY
Posted: Thursday, February 16th, 2017, 2:42 PM
FREE THOUGHT FRIDAY
SLOW THE SHAME TRAIN: Tony may have been prematurely critical of Rick Barnes -especially in the tone and relentless nature of his complaints- but now I believe he's become too contrite. After the Vols came out of nowhere to sit on the bubble of the NCAA Tournament, The Dean went so far as to have his daughter construct a dunce cap for him to wear on the Smartway, Garza Law Firm Basketball Overtime show. After chastising him for his early ragging of Barnes I have done a classic about-face urging him to pump the brakes on his Rick Barnes apology tour because the content of his original concerns were not far off. Only the way he presented them was questionable.
I really like what Barnes and staff has done with this year's team. The Freshman class is much better than advertised and has responded well to his direction.
...

[more]
DON'T LAUGH AT THE NEW STAFF
Posted: Thursday, February 9th, 2017, 3:51 PM
FREE THOUGHT FRIDAY
THOUGHTS ON THE NEW STAFF: It appears that the restructuring of Butch Jones staff is complete. The hiring of Brady Hoke as Assistant Head Coach and Defensive Line Coach and Walt Wells as Offensive Line Coach make five (six including Rock Gullickson) total changes in a chaotic offseason. The two newest guys join promoted Offensive Coordinator Larry Scott, new Secondary Coach Charlton Warren and -God Bless America- full-time QB Coach Mike Canales. I have been justifiably critical of Butch Jones over the last several months but I have nothing but praise for how he has rebuilt his staff especially under less than ideal circumstances. Though uncertain how Scott will handle his first opportunity as an OC in the eat-your-own SEC, or wondering if Steve Stripling's sidestep was on his own accord, all of the other revisions check the box on what I thought had to happen. Full-time QB Coach? CHECK.
...

[more]