'X', presented by Smoothie King, has great news. Don't sweat the star gazers. The commitments picked up by the Vols over the weekend can play. Here's 'X' with more.
'X' Says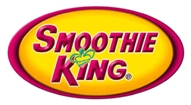 Tennessee picked up two additions to the 2015 recruiting class over the weekend when Florida defensive end Marques Ford and Texas cornerback Darrell Miller committed to Tennessee.
Unless you follow recruiting closely, you probably don't know much about either one.
Both commitments shore up areas that were lacking in the class. Ford is an athletic off the edge pass rushing defensive end. Ford holds over 30 offers and is ranked as the #14 best weak side defensive end in the 2015 class.
The only reason Ford isn't rated higher is he hasn't attended that many camps therefore the "recruiting analysts" haven't seen that much of him. All that matters is Butch Jones has and they liked him enough to offer him...
Now, Tennessee has to hold onto him for 6 months. I would expect him to get bumped during the next ratings cycle and I donít expect other schools to back off just because he committed to Tennessee.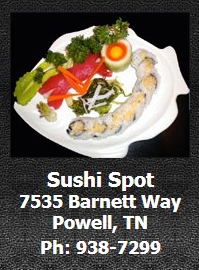 Miller is interesting. Miller is a true corner. Corner is a huge hole for this football team and for the 2015 in this recruiting class. Tennessee got tipped off the Miller by 2014 signee Dimarya Mixon. They have been evaluating him and he camped at Tennessee and they liked what they saw in him. Though some may say his offer list is spotty. Miller recently camped at Ohio State and picked up an offer. He also has an offer from Michigan State among other schools. That Michigan State offer tells me a lot about the potential of a prospect like Darrell Miller. .
Those of you that are concerned about the rankings the services have assigned to both kids should stop worrying. That is nonsense in my opinion.
Both fit needs. Tennessee's staff did their evaluations. Staff evaluations trump recruiting service evaluations every day of the week.
Stay tuned
'X'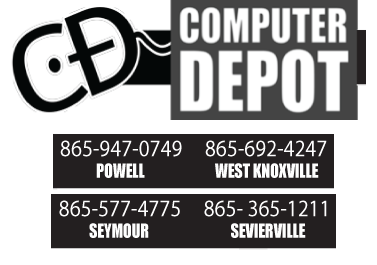 Guys at Rocky Top Insider are knocking it out of the park. This is a great story on TK Jr.
Link
I read this article and it troubles me. These are really tough times on a lot of folks in our state and region. It's appalling to me that the state of Tennessee allows state employees to transfer or bequeath pensions to family members. So, through this silliness, the tag team of Pat and Tyler Summitt could earn up to $18 million. Coach Summitt receives $15,000 per month in pension payments from the state. OK. I get it and she deserves it for her time here. But her and other state employees being allowed to transfer these pensions to non spousal family members is absurd. Itís no wonder so many states are broke. If you retired from the state and want your pension to go to your spouse, great. I get it. Seems fair. But children? That's just indefensible.
Link
I love Rory! The guy is 25 and 3/4's of the way to a career grand slam. Plus, he's comfortable in his own skin. I loved the way he handled yesterday with the deftness of a 20 year pro. His constant dialogue with playing partner Rickie Fowler was refreshing. Rory is easy to cheer for! I really appreciate the way he repped for his Man U boys and was booed in the process. Rory knew it was coming but he's a real guy. Love this!
Link
Both McIlroy's pocketed lots of change yesterday after Rory won the Open.
Link
Keith Hatfield, presented by Spring's Dock Resort had an excellent debut of his new show (Show Cause) Friday afternoon at TonyBasilio.com. Remind yourself to listen and you will be glad you did. In the meantime, Keith brings it loud today on the Hatfield IX.
Hatfield's Nine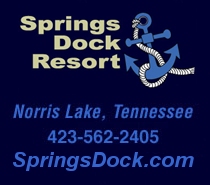 'It is officially countdown to football time. We get to walk it down from here.
1. Rory McIlroy put on a performance for the ages. Seventeen under at a British is epic.
2. Sergio Garcia can't catch a break at a major. When he plays well, someone goes historic.
3. It'll be interesting to see where Ricky Fowler goes from here. He looks like someone poised to go on a huge run.
4. Confidence in your kids pays off. Rory McIlroy's cash in on his bet that his son would win a British is classic.
5. The Timberwolves are in a position to get the last two first overall picks for Kevin Love. I think they have to eventually do that.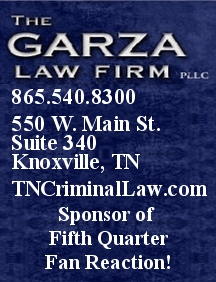 6. Tiger Woods looks done. He just isn't making a run at any meaningful tournament.
7. The new Nick Saban book promises to be fascinating. The stories about what Texas offered him are excellent.
8. We lost a true American icon this weekend. James Garner was as cool as they came.
9. Brock Lesnar versus John Cena will be an excellent SummerSlam event. That's what the WWE needs to rebuild interest.
See you Friday on the radio at 1 pm Eastern.
Keith'

I love AJ Hawk. But he's nutso to accommodate the wish of this obviously inebriated fan. This is a great way to get hammered in court. All the same, I love the guy! This is fun stuff.
Link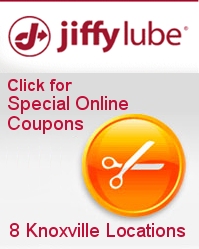 It's Big 12's turn with the media this week. Oklahoma, a September opponent of the Vols will no doubt be the pick to win the league. Here's some other stuff to consider about the Big 12.
Link
You just knew Columbia's James Rodriquez was going to get paid on the heels of his World Cup performance. To quote Dave from storage wars, 'yup.'
Link
Could Dan Uggla end up in a Reds uniform?
Link
Jameis Winston wants you to know that he's matured. I wish I believed him.
Link
Very touching story here.
Link
45 years ago yesterday we went to the moon. Meanwhile a group of Americans don't believe it happened. Think about it.
I neglected to acknowledge the passing of guitar legend Johnny Winter. So, here goes. RIP Johnny.
Link
RIP as well to TV legend James Garner who was the absolute best. Rockford Files still holds up to this day. What a career. What a life! Not bad for a kid from Oklahoma they said would never amount to anything. Read his autobiography a couple of years ago. Just a decent man.
Tony