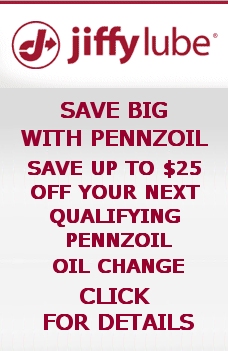 What a huge day for UT! Great to see the football program coming back to life. All that's missing now is the winning. This is fun! I feel so great for this community. This is really fun. Jarrett Guarantano might be the best player ever or he might not make it here or somewhere in between. This isn't really important. What is important is that this young represents HOPE for this fan base. Hope is a great thing. When you go through the wilderness, hope is an important thing.
Some were put off by the way Guarantano's announced his decision but I say to each his own. You're only 17 years old once. The world is this young guy's oyster right now. Go for it! Have fun. You've got a ton of time to grow up and join the real world. Let your hair down.
Just a GREAT day for UT all the way around. Things are really looking up around here.
Major ups to Danny Parker of insidetennessee.com for calling this one a couple of weeks back as Tennessee's next recruitment.
Your Vol Colonel now addresses Vol nation today.
Vol Colonel
Wednesday was a HUGE Day for Coach Butch Jones and the Tennessee Football Program. The Volunteers reeled in their top QB prospect of 2016 in QB Jarrett Guarantano. The 6'4 200 lb QB out of Bergen Catholic in Oradell, New Jersey announced to the world in grand fashion in Times Square that he was going to be a Tennessee Volunteer.
Okay, wait a minute. He wasn't actually in Times Square. The kid hooked up with the Bleacher Report and their graphics team to create the video. I know some people are saying this kid and this video do nothing but represent today's entitled, spoiled athlete and maybe to some degree there's some truth in that.
That video is huge for Tennessee and its marketing of The Tennessee Football Program as the place you want to come to and the school you want to play football for. This place is on fire. We are that hot school that's really turning heads across the nation with the elite recruits. That Guarantano announcement blew up in the national press and blew up in social media outlets such as Twitter. Coach Jones and staff wasted no time in taking to Twitter to ham up the commitment and pose questions to recruits like "Who's Next?' and use hash tags such as #ExtremeTeam16
"
I don't think there is a staff in America right now that knows how to use social media to their advantage as well as Coach Jones and this coaching staff. This stuff really resonates with today's players and Vols fans eat it up.
It's a real win, win situation in marketing the product. The coaches weren't the only bunch on social media talking about Guarantano's commitment. Elite players such as RB Elijah Holyfield (Top 5 RB) and son of Evander Holyfield tweeted out congrats to Guarantano and threw out a #GBO. Holyfield is a name to watch for and another top player UT has a chance to take out of Georgia. This program is on fire right now. We are fast becoming the "in" thing. The Next Big Thing! Heck, I'm being modest, we are the "in" thing. The Next Big Thing!




It's early, but I'm sold. I think Big Things are on the horizon here in Big Orange Country.

Football is about to blow up in a big way.




There's something like four practices left before the Orange and White Game. There's just not a lot to add to the mix right now with spring practice.

I can tell you Dontavius Blair has been looking better and is winning some battles on the 2nd team. My personal belief is, this kid is a one trick pony and his biggest strength is his size.. I just don't envision this kid suddenly waking up one day, and his technique and skill set being that much better. Hopefully, he'll prove me wrong. I'll be back when spring practice ends and get you set-up for the Orange and White game.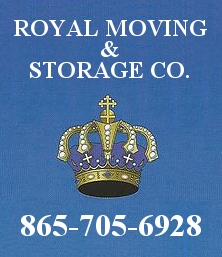 Big Shout-Out to Tony and Coach Rick Barnes. Tone, I thought that was a great interview. You had the right questions and presented them in a way only you can. I thought Coach Barnes was really insightful and not only answered your questions, but I thought he went into great detail explaining them and I thought he really resonated with this fan base. Feels great, finally having our football and basketball programs in such good hands.
I wish I could add the baseball program to the mix of being in good hands, but sitting at 15-17 coming off of a lose to MTSU. It really makes that a tough call.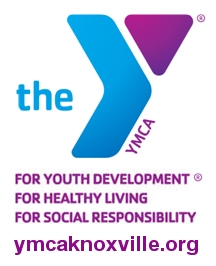 Let me say first, in no way am I calling for Serrano to walk the plank at season's end. I believe he gets another year and deserves one. I know it's tough to still blame Todd Raleigh for any mess, even though he destroyed this program.

Serrano has been here long enough to say, it's now fully on him. Hopefully, we can finish out strong and have a miracle happen or we hope he can get it done next year. I think he survives and comes back next year and for some crazy reason, I still have some faith in him, despite the crazy times he loves to play small ball in the wrong situations. I'm still in Serrano's corner, but it ain't easy no more. What is it that makes me like you, Coach?..That was tough to get out for some reason. Not sure I'd have the same patience for football or basketball.



That's all for now. I'll be back to re-cap spring practice and talk about The Orange and White Game the week of the game.

Have a Great Day and Go Big Orange!

Your Vol Colonel'

Love the passion and the take VC. Seems like we have a mutual admiration society right here and now.
'X' called the shot yesterday and he returns today for a quick victory lap.
'X' Says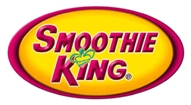 'Hard not to get excited about the public commitment of Jarrett Guarantano on Wednesday to Tennessee. True, he hasn't finished his junior year of high school and true he is a couple of seasons away from taking a snap in an SEC game. I think most people can agree for what Tennessee's offensive is trying to accomplish under Butch Jones on offense, Jarrett Guarantano gives all appearances of being a great fit.
At the very minimum what Butch Jones has done is restore the talent on the roster to a level where it is comparable to any other top level team in the SEC. No longer is Tennessee trying to catch up with the "haves" in the SEC. Tennessee, in terms of talent, is beginning to pass over other SEC teams. Here, I am not talking coaching strictly talent. Georgia and Alabama I believe may still be a bit ahead of Tennessee. Not sure many other teams have more talent on their rosters than Tennessee when the 2015 season kicks off.
Will the commitment of Guarantano boost recruiting? Yes, BUT I believe the real boost to recruiting will come during the 2015 season provided Tennessee performs as many expect them to.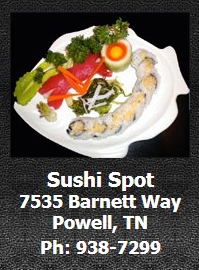 As mentioned here before, the 2016 signing class will be small by Butch Jones recruiting standards.
If you project out looking at graduating seniors and juniors that may leave early for the NFL, Tennessee will need to be creative in order to fit in 20 newcomers into the 2016 class. Having 20 spots to work with, with two back to back top ten recruiting classes, grabbing one of the top 2016 prospects in the country so early in the cycle, and meeting or exceeding expectations on the field in 2015 will get you is noticed by prospects that previously did not have interest in your program.

In closing, the commitment yesterday was huge. Now, let's hope Tennessee can get through the next week and a half of spring ball with any major injury, get the 12 to 13 kids held out of spring ball because of injury back healthy for summer workouts, and see what happens in September.
'X'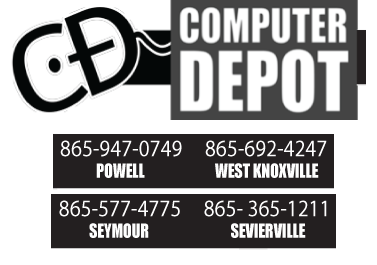 Keith Hatfield has range. He has game! He's averaged a triple double this year during the Hatfield IX. This is great stuff.
Hatfield's Nine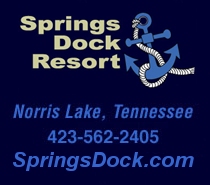 'The April showers that bring May flowers have set in over Knoxville. The February freeze seems years ago.
1. I like the way Rick Barnes and his staff are playing it close to the vest in recruiting. The less information that gets out of your camp, the easier it is to control the narrative.
2. Tennessee Baseball is officially in crisis mode. Dave Hart is going to have a tough decision to make at the end of the season.
3. Joe West is a cancer eating away at the fabric of baseball. Allowing him to come back after the umpire work stoppage is arguably the biggest mistake of Bud Selig's tenure.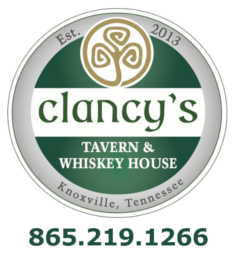 4. Lauren Shehadi, on the other hand, is arguably the best thing going in baseball today. MLB Network should have her on the air at least 12 hours a day.
5. Some guys making what the public perceives as bad decisions to enter the NBA Draft are really doing what they should. Coming back to college when you have zero interest being there is a waste and could get paid to play somewhere else is usually a silly choice.
6. The players and owners have done everything in their power to kill the NHL with near constant labor strife. They can't pull it off because playoff hockey is so incredibly compelling.
7. Anthony Davis has made the leap into full fledged superstardom. He is one of the five best players in the league.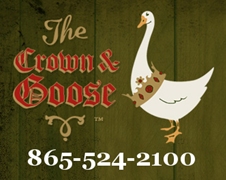 8. The Western Conference playoffs will be sublime basketball. Every series has an intriguing storyline.
9. The possible matchup between Chicago and Cleveland would be one of the most fascinating conference semis in league history. Despite Atlanta's regular season brilliance, that one feels like the de facto final.
Keith'

Link
I love Tony Franklin! Back in the day we used to have him on all the time. He's classic. He's comical. He doesn't care. He was so fun after being deposed at Kentucky. He was great radio. In fact, I need to get him back. This is classic stuff. How many guys coaching college football talk like this?
Link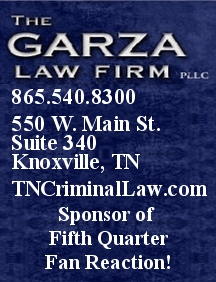 Preds fan don't sweat last night. The Preds looked great. They WILL win this series in 6 games. They will win in Chicago at least once if not twice during this season. Too much firepower on the Preds not to win this series. They lost last night in double OT and trial 0-1 in the series. The Preds will win this series and they will advance. Book it.
Final thought: Thanks to Ben Frederickson of KNS for including some quotes from my interview with Rick Barnes in his story today. Ben you're very good at what you do and this means a lot to me! As we say in the old country, gratzi.
Tony