Sean Karl's Memorial Service: Will be held at Goodfriend Tennis Center today from 4-6pm. All attendees are encouraged to wear orange.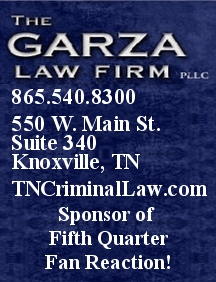 Kudos to UT's senior class. Per Butch Jones they elected not to wear the 'Smoky' Grey uni's.
Link
Plus a source told me that Butch Jones wasn't happy with the 'Smoky' grey unis and the usual Tennessee helmet. They had trouble finding a match that was suitable. They looked at many different possibilities and never pulled the trigger.
I believe they plan to go full bore on an alternative uniform when Nike takes over 2015.
Plus, Tennessee is 0-2 in the 'Smoky' grey uni's.
On AJ Johnson. KNS has more on the timeline.
Link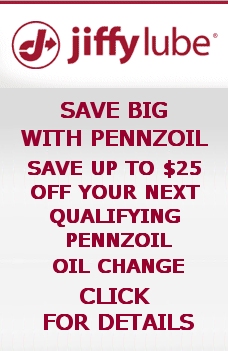 I've had countless people asking me what the 'real' story is here. My answer is always the same. 'I wasn't there.' That means only 4 people know what really happened. This is written by a young person but contains some serious wisdom. This expresses my viewpoint to a 'T'.
Link
On Tyndall:
Dave Hart is doing some front end leg work with some big time boosters in Vol Nation. He's preparing them for the worst and no doubt hoping the best happens. And if the best happens, he will be able to keep his coach. In the meantime, he's preparing the heavy hitters for the eventuality that could come. I can report that Tyndall did meet with the NCAA Tuesday in Knoxville and UT had representatives at the meeting. Early indications are that they didn't hear anything Earth shattering from the line of questioning and subsequent answers. There were no assurances from UT's administrators to key donors as of late last night that this thing is going to blow over. I believe there's a fear at Tennessee that Tyndall will eventually be named in an NCAA Notice of Allegations that will come through Southern Miss. An NCAA Notice of Allegations would not mean an automatic termination at UT for Tyndall. My understanding is that Tennessee is not going to stay in there and fight with him on this one. There will be tepid support for him until this is resolved. So, Tennessee is fearful today that there is something there but they're still spectators in this thing until further notice. The takeaway here is that there was nothing in that meeting to make UT feel great about the potential longevity of their coach. At the same time, noting transpired between Tyndall and the NCAA Tuesday that triggered the nuclear option from Dave Hart.
Then again, maybe Tyndall beats this thing and becomes our comeback kid. Look at that roster he put together in the short term! He can flat out recruit and find players!
It's possible that the UT athletic department is being extremely conservative in what they are presenting to huge money folks in town. If this blows over, everybody's relieved. If the NCAA comes out swinging, Tennessee will be prepared to act.
Tyndall apparently missed a call to VolCalls to last night...He tweeted the following 'Sorry I missed the call to VOL calls tried calling back n couldn't get thru the line! big game tom. Night n we need u there in a big way!'.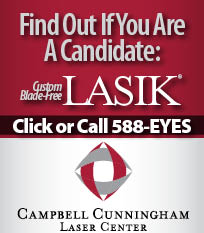 Tennessee has Texas Southern tonight at TBA. Texas Southern is fairly athletic from what I saw at IU the other night.
Link
Can the Vols finish the deal.
Link
North is still out at practice.
Link
Will Jakob Johnson get the start this week in place of AJ or will the Vols go smaller?
Link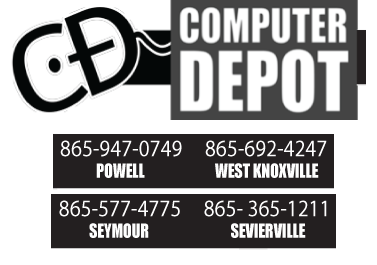 On Florida...
They will go offensive..
I don't think Foley has an ace in the hole according to sources.
You could see a precipitous job rather quickly.
I believe Mushchamp is soiled by the tenure of Urban Meyer. Think Aaron Hernandez. Tim Tebow as FumaGator (as coined by the great Mike Bianci). Though Muschamp hasn't had many waves at State, early word is that he's not on the list of initial candidates. If it falls to him, it will be major.
Foley is chasing a ghost here....If he can't get Hugh Freeze, does Florida reach for a Mike Gundy, a Larry Fedora or a Chad Morris? But there's no way Florida goes with another assistant coach.
Chip Kelly is the dream. His 2 year show cause which was the least publicized show cause of all time has expired. But he would have baggage.
Gruden? Could he be on their ghost here?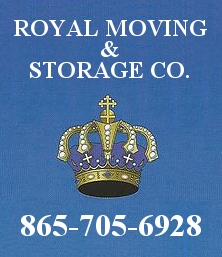 Foley is thinking deep to make a splash here.
It's always a mistake for an AD to articulate a front end criterion in the money era. Why paint yourself in a corner. Foley is now painted onto the offensive side of the football.
I don't believe the Florida job is viewed as high as it once was. You have a new president there. Jeremy Foley is now 1 for 3 on hires and I'm being kind in calling Urban Meyer a 1. He's really a .5 since he burned down the village there with this renegade program. I like his feigned sickness when it was time to get out. Urban Meyer is an under the radar Jimbo Fisher.
Mark this down...Gator Nation is putting a lot of pressure on Foley. Here's hoping they spiral through some of the top name guys and end up in desperation mode.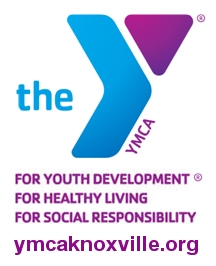 You could make a point that Florida is almost in pre-Spurrier mode in terms of where they are with that program. This is not an open and shut case hire. This could be a real mess.
Has Heisman talk already started for Joshua Dobbs in 2015? Oh no! Reed Carringer, don't do this.
Link
There WILL be a top 10 game nationally in Neyland Stadium on Saturday.
Link

Jameis Winston is the BEST! I believe this....Don't you?
Link

T Mail: NCAA loves to bully the least among us.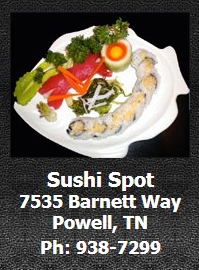 'Tony, I would have just tweeted you a link to the story but didn't want to spam you with two tweets (and I'm a special kind of pissed off). Anyways, I hope you've seen what the NCAA is doing to poor Weber State. Take a look at these two tweets from Bruce Feldman
Link
Link
They're really taking away 9 scholarships for a teacher doing athletes homework. NINE! That's a HAMMER for a d-2 school like Weber State. They don't get 85 schollys like Division 1. At least 9 (these schools live on partial scholarships) kids are gonna lose scholarship money for this miniscule infraction... meanwhile the NCAA still can't find time to punish UNC. By my counts... with this "precedent" set... UNC should be punished 500+ scholarships for their fake college. The REGAL SOCIETY really does exist. I hope you touch on this during tomorrow's show even though we have a big game Saturday. It needs to be brought up again especially with what's going on with Donnie Tyndall.
- Will'
Sometimes making it isn't all itís cracked up to be.
Link
Big & Rich will play halftime of the Liberty Bowl. Will UT fans be there as well?
Link
RGIII is a shooting star.
Link
Link
'X' loves this guy but he committed to NC State.
Link
Unbeaten Marshall football is a footnote down the stretch but should they be? Should the Herd get a shot in the playoff?
Link
Jeez.
Link
Oh Coach Martelli. 'Gonzaga beats Saint Joseph's 94-42 The 52-pt loss is largest in Saint Joseph's history (previous worst was 44 to Cincinnati in 1959)' (courtesy ESPN Stats/Info)
Tiger Woods loves to pout.
Link