Thanks to all who came out and watched the Ftn City Ramblers as we had a great night of music and fun at Clancy's on Gay Street. That's a really sweet place and we had a terrific evening. So fun to be able to celebrate downtown Knoxville in the springtime.
Orange Throat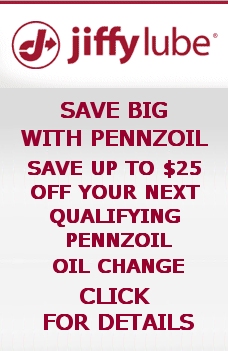 'Tony B's Tennessee:
Random musings as we look forward to getting together as a radio family at W. Lynn's tournament tomorrow in honor of his beloved wife, Ellen:
IS SABAN'S LUCK TURNING?
Things haven't gone real well for Nick Saban since winning his fifth national championship (fourth at Alabama) at Glendale, Arizona last January. He had to fire DL coach Bo Davis a couple of weeks ago due to recruiting violations and last week he kicked juco OT Charles Baldwin off the team. Baldwin, ranked #2 among jucos this year (second only to incoming UT player Jonathan Kongbo), was penciled in at RT for the Tide next season. Now comes news of the arrest of LT Cam Robinson, rated a consensus Top 10 2017 draft pick by most observers.
Problem is: Robinson was arrested in his hometown of West Monroe, La., where there may be some people still smarting from Robinson's decision to forsake LSU and go play for the hated rival in Tuscaloosa. Robinson was caught with marijuana, not a huge deal but also with a stolen hand gun. If this had happened in Tuscaloosa, the officer would have bought the pot from him for above market price and traded guns to make him legal.

NCAA SOFTBALL:
Tennessee hosts an NCAA Tournament regional this weekend with Arizona, Ohio State and Marist.
Arizona (#22 RPI) and Ohio State (RPI #42) start this double elimination tourney off this afternoon at 4:30 pm, followed by the Lady Vols vs. the Marist Red Foxes (a nickname we usually reserve only for Mrs. Basilio) at 7:00 pm.
Arizona, located close to the talent rich West Coast, is no joke and the Weeklys will be trying to get to the super regional without the versatile Rainey Gaffin.
BASEBALL VOLS INCH CLOSER TO EXTINCTION:
Dave Serrano's UT baseball team plays high-scoring and low-scoring games, but usually loses either kind. Last night, the Vols lost to Georgia 10-8 and edged closer to the indignity of not being able to make a 12-team SEC Tournament. This tournament is the SEC's way of immediate relegation but you get to fire your coach and try again next year. Let's not bury this team until they have no chance but it would be unwise not to have a shovel in your hands.
Orange Throat'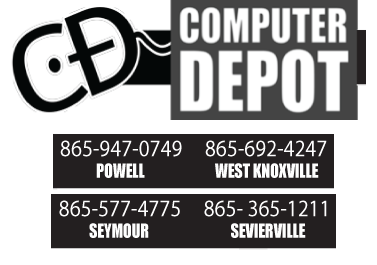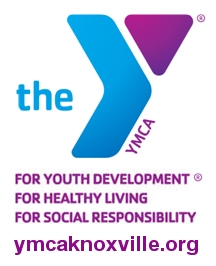 I'm getting the feeling that Vegas really likes Tennessee in 2016!!!
Link
A caller stopped me in my tracks yesterday reminding me that when UT played Florida in Neyland in Douchley's final year in Knoxville, the stadium was a HARD sellout with about 20,000 people milling around outside trying to find a way in. This fan base is insane. This year is going to be crazy here. I'm really happy for the teenage kids in our midst who have never witnessed anything like what they are about to see in 2016. It's really going to begin at Bristol. Tennessee fans will swallow Techies.
Link
Hatfield's Nine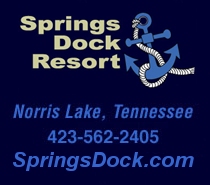 Tony,
We get the continuation of the epic series between Oklahoma City and Golden State as well as the second leg of The Triple Crown this weekend. That's a good start towards a buzz worthy sports weekend.
1. Duke adding Marques Bolden is just another example of college basketball's rich getting richer. The Blue Devils have an embarrassment of riches along the front line.
2. Frank Vogel is a solid choice for the Orlando Magic. He's a solid strategist who will wear better on the young talent on that roster than Scott Skiles did.
3. Jeff Hornacek strikes me as an odd fit with the Knicks. It certainly indicates they are no longer wedded to Phil Jackson's beloved triangle offense.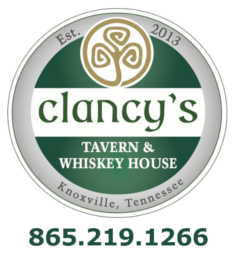 4. I'll be interested to see where Memphis turns with Vogel off the market. A neophyte head coach would seem an odd path to take with that veteran roster.
5. We'll see if their Game 2 explosion got Golden State back on their dominant track. My guess is it will not be near as easy in OKC.
6. Toronto just does not have the firepower to deal with red hot Cleveland. The Cavaliers are living up to expectations after some uneven play in midseason.
7. I did not think the ESPYs could become a bigger pile of steaming waste matter. Then, they announced John Cena would be this year's host.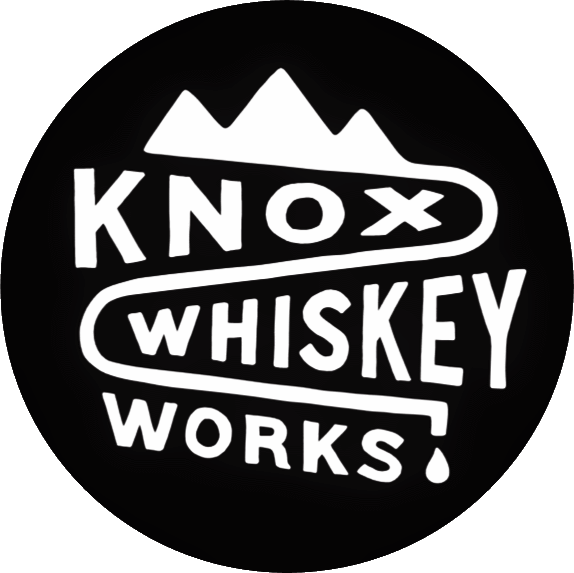 865-525-2372
8. Nyquist will have to be off his game for his competitors to have a shot at beating him tomorrow. Pimlico does always afford the speed horses a puncher's chance.
9. Baylor is the latest school to end up in the media crosshairs for its handling of sexual assault allegations. Their issues certainly appear to be more serious than what Tennessee is currently facing.
Keith
My wonderful producer Brian Hartman is back with another 'Through The Glass' feature. He's not buying the Battle of Bristol.
Through the Glass
'Battle At Bristol Is A Money Grab
It isn't about something different from the norm. It isn't about thinking outside the box. It isn't about being in the first college football game played on a racetrack infield. It isn't about a record crowd of 150K at a college football game. It isn't about appealing to recruits. It IS about fleecing YOU, the common Tennessee fan. BMS is fleecing you by making you pay 4x-10x what a REGULAR SEASON college football game is worth. Mike Strange of the KNS wrote in his Wednesday column that "prime-seating tickets range from $400-$950. EACH. Depending on the desired level of luxury". Just to get in, you better be ready to fork about 200 bucks. FOR ONE TICKET. This is not a championship game. THIS IS A REGULAR SEASON NON-LEAGUE college football game that someone who is much smarter than me decided it would be a good idea to play on a race track infield. Think of all the bad seats there are in a venue that has a capacity of 150K plus. Instead of watching a football game at a racetrack, I can think of much better uses for my $200-$1,000. Like, I don't know, watching Tennessee finally beat Florida in Neyland Stadium. Maybe finally witness a win over a Nick Saban coached team. Possibly use it on the first Saturday in December at the Ga Dome. Tickets to all three of those combined won't cost as much as some tickets for the Battle at Bristol. I haven't even mentioned how much of a headache traffic will be. For Virginia Tech. At a racetrack. I'll pass.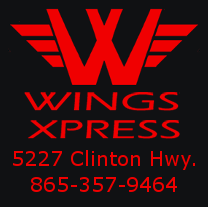 A Chance For A Championship:
'Not often does one of my favorite teams get to play for a championship. That is exactly what will happen Saturday, May 21 at 12:30 on FOX. WTNZ in Knoxville.
Crystal Palace FC will take on Manchester United in the FA Cup Finals at Wembley Stadium in London, UK. This is English Soccer's version of Hoosiers.
CPFC ( my boys) is Hickory HS. Man U is mighty South Bend Central. Wembley Stadium is Hinkle Field House. Field dimensions, goal post width are the same as they are back at South London's Selhurst Park. (CPFC's home) It's a one game, winner take all. They are huge underdogs, but stranger things happen all the time. Bring it on!!
Brian'
Speaking of celebrations, tomorrow we will celebrate and commemorate the life of Ellen Hatcher at W Lynn's softball tourney at Caswell Park. Our team takes the field at 10 am if you're interested in playing. Come on out and see us and I'll get you in for a swing or two. Tony Robinson will be on Team Tony Basilio tomorrow. My goal all week has been to field a fundamentally sound team that will be on par with what Dave Serrano is serving up in year five. Do you think we can do it? Judging from Tennessee's 'defense' last night, it shouldn't be that difficult.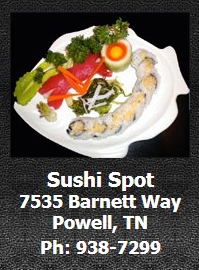 Perhaps it's apropos that Tennessee basically eliminated itself last night before the weekend even began because the Dave Serrano era here really has never started. He's five years in and it feels like he just got here. And I'm not talking about a dog year's kind of thing. His team looks miniscule and those poor guys play smaller than that. Really sad. How do you just go out and lose to Georgia like that? The Vols trailed 9-2 and ended up at least making a game of it by falling 10-8, but still. Tennessee now must win their final two games and seek help just to not be one of the two worst teams in a league featuring a handful of teams that are unwatchable. Poor Dave Serrano. It just hasn't worked for him at all. Not one iota.
The Tony Basilio Show
Current Sponsorship Opportunities
•
Beano:
Monday and/or Friday Sponsorship

•
Studio:
Naming Sponsorship

•
Football Fridays:
Live Tony B Broadcast EVERY Friday before football games!
SALE PENDING

•
Postgame Call-In Show:
Both audio and visual presentations with visual product placement avails on Periscope/Youtube

•
Book Corner:
All Interviews. Your Business gets a presenting sponsorship with 30 second commercial.

•
Tony B App:
Presenting Sponsor. Perfect for regional concerns.

•
Mike Huguenin:
Thursdays. A presence W/TB Since 1997.
SOLD

•
Football Mondays:
Every Monday we will BROADCAST LIVE FROM YOUR BUSINESS Mondays after UT football games!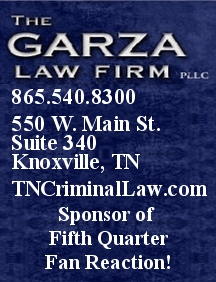 Seeing pictures of Johnny Football last night makes me say that addiction is from the pit of hell and it smells like smoke. Look at that this poor guy. He's got that emaciated junkie look about him. Hard to believe that this is the body of an elite athlete only 12 months removed from being the starting QB in Cleveland. I don't think Manziel's father was speaking in hyperbole when he declared that he was concerned for the life of his son. Really sad and startling pictures here.
Link
Johnny Manziel's photos have me thinking about the biggest burnouts in sports. Can you name guys like him that had it all and just flamed out? Manziel is heading into a class all his own. He reminds you of a young musician heading toward an early grave and nobody can do anything but watch him go. Really sad.
This may not be your cup of tea, but this is the kind of social media I like to see.
Link
I guess Baylor fans are asking today if competing in big time college football is really worth all this.
Link
Try as they might, the Big 10 knows they have it bad for the SEC.
Link

Final thought: Can somebody please tell me when the Cavs/Raptors series begins?
Final thought II: What are the odds we're seeing another triple crown winner? That horse is amazing.
TB