I'm asking you to please stand by Brian Hensley who lost his fiancée suddenly over the weekend. Will you please consider donating and helping this loving guy with the cremation expenses of his beloved? Brian is a great guy and a long time friend of the program. You've probably seen him at a remote or two. Rachel McDowell leaves behind a 15 year old daughter and very little other immediate family. Therefore, Brian is handling the arrangements. Here's the information. I hope you will consider helping Brian out with this. And if you're a praying person, please pray for him. BTW, receiving of friends is Thursday night from 6-7p at Gentry Griffey Funeral Home.
Link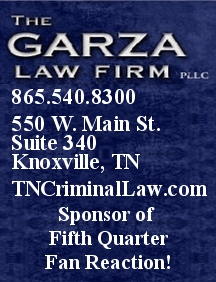 I told you that my 7 win offer for this UT season with a guaranteed win over Florida is sound. In fact, by the looks of these Vegas totals, it's a downright steal.
Link
Dikembe Dixson curiously has visit with Vols rescheduled till later this week?
Link
What do you think of this idea? A corporate recitation of the General's Maxims. Kind of like a pledge of allegiance. This could be really lame or it could be really great. Right now, I'm not feeling it. Are you?
Link

Butch Jones tenure is about getting it done on and off the field.
Link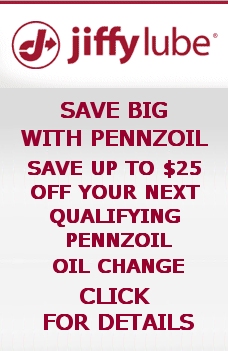 Rick Barnes wants hoops changes that will benefit offense. So, what to say about the 30 second clock?
Link
Congrats to Christian Stewart on being an SEC all first team selection.
Link
Stewart will need to be huge for the Vols as they take the field tonight in Hoover. If Tennessee could just hit it a little bit this week, they might be able to hang around for a while. Put it this way, the Vols have the pitching to navigate for a decent stretch against this competition.
Quick...What is the most useless piece of sports memorabilia you own? Well, this would probably trump that no problem. OMG, where do I start? An autographed Dave Hart business card W/COA no less. Thanks to Tom Mattingly for unearthing this. Who in the world would want this thing? And look at Dave Hart's greeting on this. Jeez. This world is going mad.
Link
Tee Mail!!! Dave Hart's not smart?


I, like most working class Vol fans, show my support by purchasing and wearing Volunteer official apparel. I cannot withhold major contribution funds to the program but I can refuse to purchase Nike brand Tennessee apparel. I believe it is time for The Vol Nation to boycott Nike. Money talks and if Nike products are not selling the snake we have as an AD will have no choice but to restore the Lady Vol name and tradition.

Perhaps you can put this out there as a continued campaign against this effort to destroy Tennessee tradition. Right now we are not One Tennessee but instead TennesseE Divided.

Thanks
Wayne S.'
So, what's the most useless piece of sports memorabilia you own? Tell me about it. Shoot me a picture if you have it near you. Let's have some fun with this.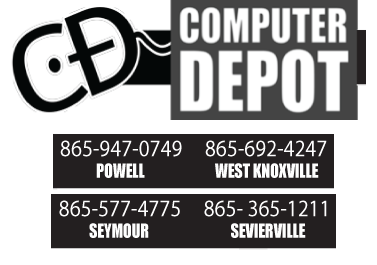 Link
Rick Barnes loves his racing.
Link
RTI guys wearing it out covering recruiting for you.
Link
Steve Wilmouth of Tri Cities Sports has a story about one that got away from the Baseball Vols. Or perhaps the Baseball Vols got away from him. Young man from Johnson City is ACC Player of the Year. Read more.
Link
What do you think of these NFL proposed rule changes?
Link
Jim Kelly throws Tom Brady under the bus.
Link
In Titan land it's all Mariota.
Link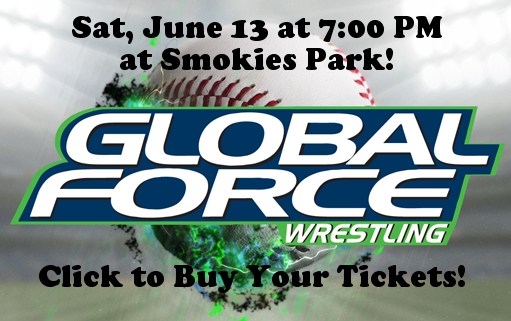 Big Will broke this yesterday on the show.
Link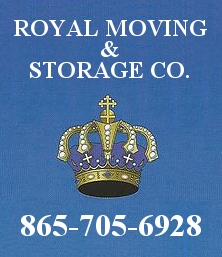 Patriots and NFL in 'back channel discussions' aimed at resolving Deflategate.
Link
I really hope Da'Rick Rogers learns from this. Poor guy has a trillion dollar body and 10 cent judgment.
Link
OK...I've found a school that might be paying more and getting less than UT right now. Check this out. This AD makes a whopping $2.5 million and neither team in a revenue sport is on the map though football has a pulse. Look at the severance USC is paying here.
Link
I feel sorry for Mike White. He has about zero chance following Billy D. How do you live up to that?
Link
Tee Mail today comes from Sterling who obviously can't get his caps lock button unstuck. Either that or he's really pissed in this missive to me.
'ON MONDAY STUFF...WHY NO MENTION AT ALL ON WHAT RORY MCILROY DID OVER THE WEEKEND...61 WITH 11 BIRDIES ..ALL MADE INSIDE 15 FEET..ON LAST DAY HIT 363 YD DRIVE. HIT NINE IRON SECOND SHOTS OR WEDGES INTO ALL THE PAR FOURS. I THINK IT IS WORTH MENTIONING !!

STERLING'
STERLING: (THIS ALL CAPS THING IS KINDA FUN)....RORY IS SO GREAT THAT I TAKE IT FOR GRANTED. FUNNY, I ASKED MRS B ABOUT MY OVERSIGHT AND SHE AGREED. IN FACT, I EVEN GOT SCOLDED. PERHAPS IT'S APPROPOS THAT I'M TYING THIS IN ALL CAPS.

Tee Mail II comes from Eric S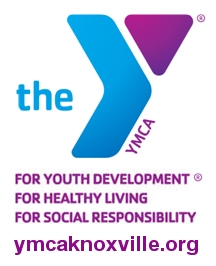 Basilio Nation:
Check out this video!....
Link
Now, let me give you a couple of quick and educated thoughts on what you just saw.
I can't help but notice:
1) its a Ford.
2) its got Florida plates.
That should tell me a whole lot of what I need to know right there.
Troll Ride!
Eric S
UTK, 95'
Eric S: I really don't know what you're getting at there. Sometimes I wonder if we live on the same planet. But you're my boy nonetheless.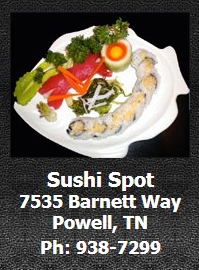 So sad. Former Temple NFL player dies at 25. Hanged himself. You wonder what the CTE findings will be here. Terrible news. Had a young child too.
Link
Indy Car racing has always seemed like a great way to get killed to me.
Link
Wow. Does the concept of winning at all costs filter down to all levels?
Link
Oh Mark Nagi....Tampa scored on a 3 on 5 shorthanded situation in game two at NY last night. Jeez Mark Nagi.
Link
Finally...I don't get this list of the top 10 wrestling announcers of all time. A young Vince McMahon is #1 by a mile and it ain't even close. I love JR but he's not #1, 2 or 3. Where's Gordon Solie? Where's Jim Hess? Where's Boyd Pierce?
Link
Bullying MUST STOP. This is terrible and it happened in our area.
Link
Tony