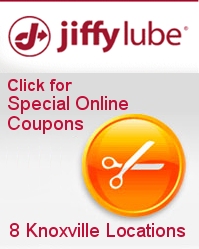 Thanks to Jayson Swain for the kind words yesterday on his show about me but it really wasn't necessary. I found out that Jayson was launching a morning show on AM 850 here in Knoxville in the first week of August and immediately reached out to him yesterday to say congrats and offer my services to him if ever needs anything. A few minutes later, he called and we talked. I conveyed to Jayson how much I admire the way he handles his business. Book this. Jayson Swain is great people. He's one of us. He's fan centric. He has a great time with what he's doing. He loves this place. It would be great for the local media landscape for him to succeed. I'm cheering for him. Plus, he's a former Vol that has a handle on recruits. The guy is great for this place all the way around and I told him that I will do ANYTHING for him to help him make it.
I realize we are all supposed to have heat with each other (that do what I do) but I've decided itís silly to live like this. And I meant it. In fact, I told Jayson I would be glad to bring him on my show before he launches and even while he's getting off the ground just to give him a hand. I think it's the right thing to do. Who cares whether it's done or not elsewhere? I don't play by radio rules. Never have. Besides, where's the soul in modern radio anyway. They've turned radio stations into banks. And I'm not a banker. I'm a radio guy and damn proud of it. And as far as I'm concerned, Jayson Swain is a budding radio guy with a bright future. If I can play a minor part in his success, all the better.
I'm so proud of Calhoun's & the Smokies! That is a GREAT partnership! That Calhoun's at the Yard is a GRAND SLAM. A double decked outfield pavilion is a complete winner. Check out these pics from last night! This is called doing it right! What a sweet party they had there last night. Thanks for the invite. I loved every minute of the superb fellowship. Any night is a great night to be at the ballpark!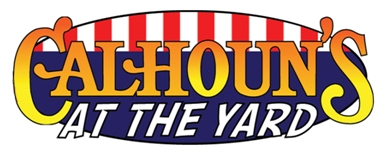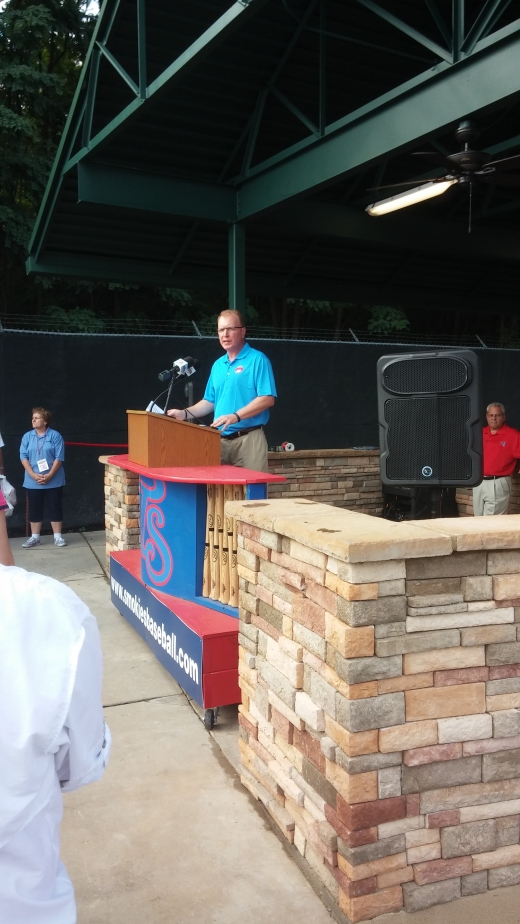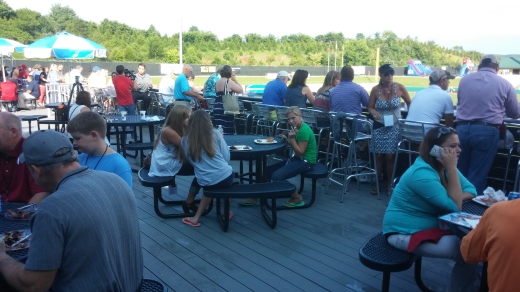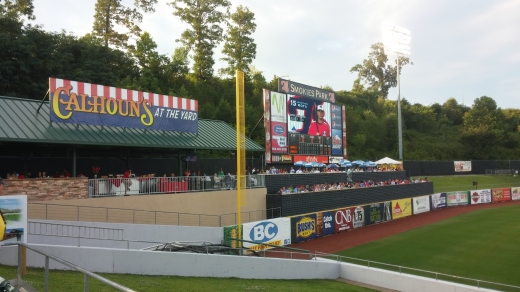 Former Vol HOF Chip Kell joins me today on the show. He's got a new book out that I devoured in one weekend and was glad to do so. Kell doesn't hold back in this book on his highs and lows. Very interesting read. The guy has a lot to say and lots of wisdom. Check the book out and you'll be glad you did.
Link
It's getting closer! Tennessee releases its training camp schedule.
Link
Thank you Jordy Mac for the GREAT appearance on the show yesterday. You can hear it right here. He opened up to Dr Sean Sinclair and me on last year, the good bad and ugly. I'm rooting hard for him. Great stuff.
Link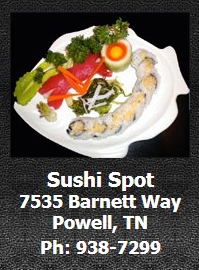 This is an atypical young man. Put his hard earned money on the table for some UT season tickets. Hope UT doesn't require him to pay a huge donation to get his seats once they get great again.
Link

Quickly. When is the last time a UT opponent came to Neyland Stadium in a buy game with a Heisman Trophy candidate. I would venture to guess itís never happened. Chuckie Keaton is a Heisman Trophy potential. He's that great on the college level.
Link
I'm starting to think Butch Jones is correct in this piece from the guys at Rockytopinsider.com. He is in the 'right place at the right time.' Only I would add that Jones is the right guy in the right place at the right time. What I mean is that it's easy to diminish his recruiting in light of the influx of second LegaVols out there for the taking. Still, you have to be good enough to take advantage of this fortuitous turn of events. Put it this way, with Doofy Dooley here, Tennessee probably lands less that 50% of these guys instead of 100%. Game over. Very good read here.
Link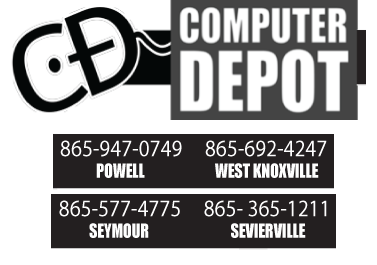 The police officer that arrested Nick Marshall has been fired after alleged domestic assault. Loved the Auburn fan I had on the air last week that declared Marshall innocent of all charges because no finger prints were found on his dope paraphernalia.
Link
Link
Oregon is the pick of the media in Pac 12. Can they win it all?
Link
NCAA Infractions chair responds to Bob Bowlsby's public declaration that cheating pays in college football.
Link
If you're involved with, have a child that plays baseball, please read this. We are creating an epidemic in this country with over training and over use. It's silly. The professionals take time off while kids train year round. It makes no sense.
Link
When you come on a recruiting visit and allegedly leave with a pocket full of stolen goodies and an arrest warrant, it's another day at the office for Georgia football. Is this kid going to end up playing for Bob Stoops before itís over? Sheesh. 5 star talent, 0 star brain.
Link
Did my guy Larry Vaught in Lexington write this with tongue firmly planted in cheek?
Link
OH Will Muschamp. Recruiting ALL of twitterverse when he meant to send a private message. At least Houston Nutt didn't do this when he was cheating with that TV babe in Little Rock.
Link
Two former Spurrier assistants from Florida are holding the plum jobs in the Big 12 that has actually 10 teams.
Link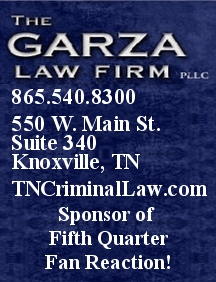 Hey, I'm with Matt Barnes. If I'm a famous professional athlete and my aunt went missing, I would use social media to try and find her.
Link
If you're the Cavs, do you trade Wiggins for K Love? I wouldn't because that's how high I am on Wiggins. I think he could be Jordanesque. Watch and see.
Link
Anthony Rizzo channeled his inner Babe Ruth yesterday for the Cubs.
Link
I love DeSean Jackson. One of my favorite Eagles ever! And the Eagles will miss him!
Link
Fred Davis. Sushi Spot Squid of the Week.
Link

I linked to an article yesterday on Greeneville mistreating a veteran and got this in return. I guess you never knows who's reading. Not to judge but those folks in power there seem like some interesting folks.
'Hi Tony,

I know you are a sports talk show host and I noticed you posted a couple of articles today about last week's arrest of Eddie Bruce Overholt. I can speak to the type of leaders that Greeneville and Greene County currently have. Allow me to give you some background information (listeners in Greene County bear with me as I left Greeneville in 2004 to join the Navy).

In 2000, my father led an effort to stop a wheel tax increase to pay for new school construction to relieve overcrowding at one of the county high schools. He was vilified by the local newspaper and others for doing so. He managed to gather enough signatures to place the wheel tax increase on the ballot. The wheel tax increase was not just beaten, but beaten very badly. This led the County Commission was looking to raise the property tax the following year. I along with my parents attended one of the County Commission meetings where Alan Broyles (County Mayor) was presiding. One of the persons present asked Broyles if they are going to talk to the homeowners about it and Broyles threatened to have him removed from the meeting. We attended another County Commission meeting in which Broyles cautioned against any remarks from the peanut gallery later that year. The teachers cheered when Roger Jones (then a county commissioner who later succeeded Broyles as County Mayor the following year, only to lose to Broyles in 2006) voted yes for a property tax increase designed for school construction and a teacher payraise (the increase was unsuccessful). My father decided to run for county commissioner twice (2002 and 2006) unsuccessfully.

Over in Greeneville, we have G. Thomas Love (mayor of Greeneville for a long time) get voted out in 2002 by Darrell Bryan. Bryan stayed in office until the voters replaced him with Laraine King (full disclosure is a cousin of my father). King lasted until 2010 when she was replaced by WT Daniels. Daniels proved himself to be quite a leader (if you call threatening an alderman with a lawsuit leadership). Go on the My Greeneville group and ask anyone what they think of Daniels.

Two years ago, Greene County saw another wheel tax increase get placed on the ballot only to get the same result it got in 2000. This prompted the County Commission to pass a property tax increase to the tune of twenty cents in an effort to close the budget deficit. This prevented the county school system from closing Glenwood School (the smallest school in the Greene County School System), among other things. Kathy Austin, one of the school board members, wrote a letter to the editor that was not published. I later received a copy of it via one of the members of the My Greeneville Facebook group. This letter to the editor received a response from School Board Chairman Roger Jones (formerly County Mayor), which prompted another response by Austin. The property tax increase sparked a move to create a charter commission, which saw the selection of its members earlier this year. Alan Broyles decided not to seek reelection this year, which means we will have a new county mayor this fall. Before Broyles steps down at the end of August, he was in charge of the fateful Industrial Development Board last week and the rest is history.

A couple of days ago, I launched a petition on change.org encouraging the District Attorney's office to dismiss all charges against Eddie Bruce Overholt. This petition was posted on the My Greeneville Facebook group where it was shared 19 times, liked 101 times and received comments from 36 people. As of the time I write this, my petition has 751 supporters and has spawned another change.org petition calling for the immediate resignation of County Mayor Alan Broyles (who will be leaving after next month). This story has been covered on multiple TV outlets in the Knoxville, the Tri-Cities and the Nashville areas, various internet news sites, talk show host Herman Cain and was "Approved for CNN" after getting over 30K views and was shared 7K times on CNN. The link to the petition is:

Dan Armstrong: Dismiss all charges against Eddie Bruce Overholt

Dan Armstrong: Dismiss all charges against Eddie Bruce O...
On Friday July 18, 2014, there was an Industrial Development Board meeting held at the Greeneville Light and Power building in which a request ...
View on www.change.org
Preview by Yahoo


Thank you for your attention. I felt led to share this with you with the hopes of it being shared with your listeners.

Sincerely,


Daniel E. Burgner, Jr.
Norfolk, VA'

Wow. What a place Daniel. Classic.
Have a blessed Thursday
Tony