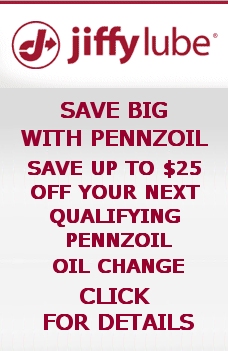 This fan base is emotionally all torn up over the state of things. It's great that we care. At the same time, we better be careful because Butch Jones simply must work out here.
Michigan is our brother from another mother in the Big 10. They are our college football kin. Michigan is a storied program rich in tradition playing in a Neyland Stadium sized venue in the Big House. Michigan won a National Title for the first time in the modern era in 1997 under Lloyd Carr who was an assistant to a legendary coach there. Carr was a Michigan lifer who got the job after an ugly episode with Garry Moeller who was the short lived replacement for Bo Shembechler.
Tennessee won the National Title (one year later) in 1998 under an assistant to a legendary coach in Phillip Fulmer. Carr and Fulmer were both emblematic of their respective programs' histories to the core. Both guys were meat and potatoes football men. Blocking, tackling and no frills football were the order of the day at both programs. Michigan and Tennessee grew stale in the mid 2000's under both guys.
Carr and Fulmer both suffered losing seasons in 2005.
Carr and Michigan couldn't beat Ohio State as he lost 7 straight to Michigan's hated rival.
Fulmer had Florida to thank for part of his demise.
Did I tell you that Carr was born in Hawkins County, Tennessee?
Fulmer went out in 2008.(one year later)
Michigan hired a spread coach to replace Carr.
Tennessee turned to Lane Kiffin followed by Derelick Dooley and now is in spreadsville under Butch Jones.
Michigan's experiment with the Spread proved costly as the fan base lost patience with Rich Rodriquez (ironically a coaching mentor or Butch Jones).
Rich Rod finished 3 ill fated seasons in Michigan with an overall record of 15-22 Overall and 6-18 in the Big 10. This included an all time embarrassing loss to 1-AA Appy State.
The first two years of Rich Rod's tenure featured him converting Michigan to a spread on offense. They suffered many of the headaches Tennessee is currently going through. Sensing a loss of time honored program identity, fans panicked as the losses mounted.
The Michigan fans became offended in certain circles (old schoolers). The charge was that Rich Rod didn't play conventional smash mouth football. He was called a bad fit for that program.
Butch Jones is currently coming under fire from some (not me) in Knoxville because his offensive pieces don't match what he wants to do offensively. Like Rodriquez, he's choosing to run his offense come what may. Like Rich Rod at Michigan, it's ugly at times and loses may mount.
I submit to you that if Tennessee fans don't wait this process out and see it through to some sort of completion that this program will get lost in the weeds like Michigan currently finds itself.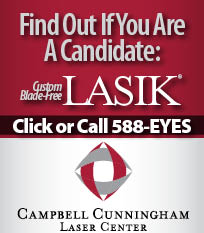 Post Rich Rod, Michigan went to the conventional approach of Brady Hoke. It's been a failure thus far as Hoke is 29-17 overall and only 16-11 in a dismal Big 10. This despite starting 11-2 in his first year at Michigan. In year four, Hoke is off to a 3-4 start. Not good.
Bottom line in this comparison is that if this fan base doesn't give Jones some patience to get his legs under him, we could live to regret it. Besides, on the offensive side of the ball it's nearly impossible these days to just turn the ship around and approach things differently. Like it or not, Tennessee is married to the spread for the foreseeable future.
PS: Rich Rod currently has Arizona off to a 5-1 start with a decent shot to win that league. Point here is that it's OK to be critical of what we see from week to week but to the change the coach crowd, I'd like to say that this isn't always the easy answer. For more, look to our brother (from another mother) Michigan in the Big 10.
That fan base believes Lloyd Carr's tenure looks better every day while Phillip Fulmer is regaining some luster here.
Interesting, don't you think?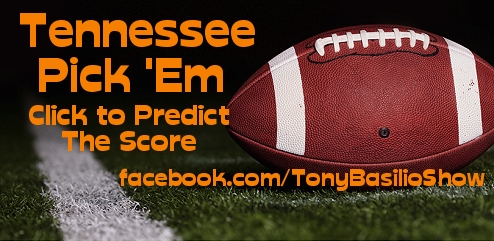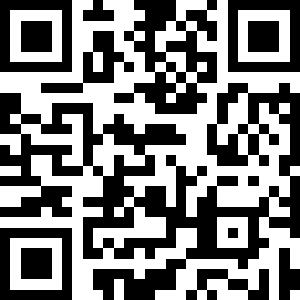 Go To Pick 'Em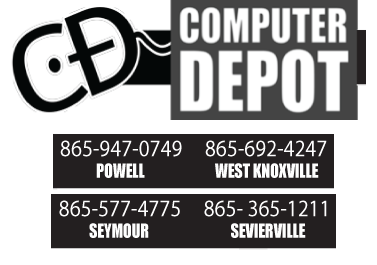 It's mystifying how poor Tennessee's OL is performing but not surprising. Tennessee is greener than Colorado in 2014. This is some good research from Jim W. Enjoy.
Combined Experience Rank
Rank - Team - Exp Pts
1 MS St. 77.36
2 AU 76.38
3 SC 70.12
4 Ole MS 69.46
5 AR 64.37
6 KY 62.47
7 FL 60.03
8 GA 58.72
9 A&M 55.55
10 BAMA 49.95
11 LSU 46.82
12 MO 45.79
13 Vols 44.85
14 Vandy 44.25
Senior Experience Rank
Rank - Team -Senior Strs - Snr 2 Deep - Snr Exp Pts
1 - AU - 12 - 4 - 79
2 - MS St. - 12 -4 - 75
3 - Ole MS - 8 - 6 - 72
4 - SC - 7 - 5 - 71
5 - GA - 10 - 4 - 70
6 - KY - 8 - 8 - 66
7 - AR - 9 - 3 - 65
8 - BAMA - 8 - 4 - 63
9 - MO - 10 - 2 - 63
10 - FL - 7 - 4 - 57
11 - A&M - 8 - 5 - 56
12 - LSU - 6 - 3 - 50
13 - Vols - 5 - 2 - 45
14 - Vandy - 5 - 1 - 42
Lettermen Returning Rank
Rank - Team - LTR Return
1 - SC - 85.29%
2 - MS St. - 82.61%
3 - A&M - 75.00%
4 - AU - 73.61%
5 - LSU - 73.33%
6 - FL - 70.00%
7 - KY - 69.44%
8 - Vandy - 69.35%
9 - Ole MS - 68.97%
10 - GA - 68.92%
11 - AR - 68.75%
12 - BAMA - 68.57%
13 - MO - 61.90%
14 - Vols - 59.72%
OL Career Starts Rank
Rank - Team - OL CAR STRS
1 - SC - 113
2 - AU - 113
3 - A&M - 89
4 - Vandy - 83
5 - MS St. - 81
6 - LSU - 75
7 - KY - 74
8 - MO - 72
9 - FL - 66
10 - Ole MS - 61
11 - GA - 54
12 - AR - 51
13 - BAMA - 37
14 - Vols - 6
Jim W. Knoxville
Jon Reed says be careful what you wish for to folks like me who want a QB change for change's sake.
Jon Reed
'Tennesseeís defense set the tone early in Mississippi limiting the Rebels to just 37 yards on their first 7 possessions and handing the offense beneficiary field position. The offense rewarded them with 3 points.
A different venue, different team, yet a result that has become all too familiar.
The two easiest jobs in sports are a backup quarterback in the NFL and the head coach of Peyton Manningís football team; the hardest job in all of sports is being a fan of a college football team mired in a rebuild.
If you are negative, you are not embracing the process. At the same time, you are responsible for keeping the level of your passion that is used as one of the main selling points to big-time recruits that could spark the turnaround. A stadium canít be sixty percent full, but prices arenít going down. Take it on the chin and give your all for Tennessee.
Fans arenít allowed to voice their dissatisfaction without the threat of being mocked and labeled as unreasonable. No, fans are supposed to keep spending money and packing the stadiums.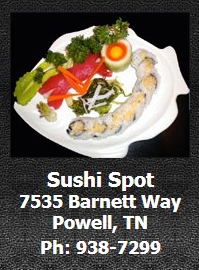 Itís like a trip to a nice restaurant with bad service and bad food without being allowed to complain because the chef is new and some of the menu items arenít what he is used to cooking. On top of that, keep going back to eat there with the hopes that eventually the food starts tasting good.
Buy six bad movies and hope that the seventh one is a blockbuster; it worked for Ben Affleck fans.
Snap and clear the bad memories. The offense failed to score a touchdown in two straight conference games, but itís impossible to do anything with an inexperienced offensive line. And if you have an offensive line full of NFL talent, you have to have speed and playmakers surrounding them.
Forget that the offense looked really good against Georgia in stretches, particularly the first two possessions that had been scripted in the bye week. Yeah those may have showed that there are ways to work around deficiencies up front, but did those really even happen? Snap and clear! No lingering.
Onto Alabama week for the last opportunity for a singular win that could salvage the season. After this game the Vols will need a combination of results to make the season a success. As dark as things seem now with the offense, getting to seven wins is still possible while six wins for a bowl birth is still the plateau that needs to be reached for an acceptable 2014.
Vol fans do not need the added incentive of Lane Kiffin coming back to Knoxville to ensure that they will be whipped into a frenzy on Saturday night, but his return undeniably takes the significance of the game to an added level. The Florida loss fractured the fan base. An upset would wash away all of the sins of the past two seasons.
For as good as Alabamaís offense has looked at home, it has been equally as bad on the road. Was Alabamaís complete dominance of Texas A&M a mirage on an otherwise vulnerable team? Will Tennesseeís offense figure out a game plan that can put points on the board?
Vol fans are left with only questions and hope, but they are used to that.
Follow @jon__reed on twitter and listen to Young Guns on Fridays at 3PM EST.'

Tee Mail
'UTís defense would be good enough to keep even a mediocre team in almost any game.
Bo Wallace said that he realized how good their defense was and that he didnít need to score a lot of points, just donít turn the ball over. Sage words.
ē The offensive line is not very good. But they are being coached, right?
ē The quarterback continues to put the ball into defenderís hands. Itís not all his fault, but ultimately, he has to make the final decision as to what to do with the ball. Whether itís errant throws or fumbles on sacks, itís Worleyís job and itís not being done well.
ē Finally, thereís the coaching. They are responsible for coaching the offensive line and getting them to improve. They are responsible for working on Worley to get him to be his best. Finally, they are responsible for the play calling. Itís obvious that they continue to call for plays that this team cannot execute.
Iím reminded of 2008-09 for some reason. In 2008, the offense was hideous under Crompton. Fulmer and Clawson yanked Crompton and played musical quarterbacks before realizing that all of their QBs were bad and none of them could execute what UT wanted. In 2009, Lane Kiffin insisted upon running the ball and after a few early problems, he stopped trying to get Jonathan Crompton to step to the line and make a ton of decisions about throwing the football. Instead, he had Crompton line it up, run the play that was called, and stick with short, quick passes in almost a hurry up mode and they had pretty good effectiveness. By the end of 2009, Crompton had been resurrected from being a failed quarterback to competence.
Look, Iím not expecting miracles, Tone, but this offense is not getting better. Itís getting worse.
Top notch defenses like Ole Miss will make even a great offense look pedestrian so give them credit. But until and unless this coaching staff decides to adjust their plan to work with what they have rather than moaning about the players they do have, Tennessee football is not going anywhere. That might very well include next year too because letís be honest; If these coaches canít improve players from poor to mediocre, why should I believe that they can take good or great players and have a great result?
That to me is the most disturbing bellwether for the future that Iím seeing right now.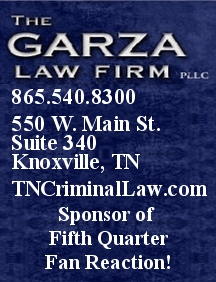 Missouri vs. Florida
Itís disgusting to watch Florida play so badly the rest of the year and get mauled by a mediocre Missouri team when they played so well against Tennessee.
So what have we learned? Apparently nothing.
Florida approaches the Tennessee game as if it is make or break for their season. The Gators correctly identify that this game is the one they must win as a doorway to winning a championship. And so they put their all into it. They may not play well at any other point during the season. They may badly tank every other game on the schedule. But not this one. Florida saves things especially for this game that they havenít revealed in previous games. (Recall Worleyís post-game comment that UF showed him looks on defense that he hadnít seen on film.)
Dare I say it? Tennessee has General Neylandís maxims of football handed down as if they were the ten commandments carved in stone and stored in the ark of the covenant. Yet at so many points in this series, they do not play like a team that actually believes them. Florida by contrast seems to defeat Tennessee by those very maxims that so often Tennessee fails to employ.

Iím sure that would incite an uproar of hatred from the Big Orange Nation, but I believe itís the truth. I humbly await the beat down and eruption.
Eric S'
We don't say Bama around here from now on this week.
'Hey Tony,

I was talking to my brother (Tyler) last week and I said something about Bama. He quickly corrected my by saying don't call them "Bama"...that's what they call themselves. Call them Alabama. I thought that was great. I will never refer to them as "Bama" again. Help spread the word. I started telling people in Oxford last weekend. Everyone I mentioned this to agreed (TN & Ole Miss fans). Thanks & Go Vols!

Ryan, Nashville'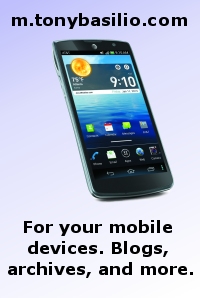 Steelers exploded on MNF.
Link
Big Dan McCullers made his NFL debut for the Steelers last night. Great stuff.
Sunny and 71 degrees in Knoxville on Saturday for Alabama? Going to be a magical day! Will it be a magical night?
Link
Jimbo Fisher is lecherous with this Winston stuff.
Link
Is Winston public enemy #1?
Link
Tony