Beano is on board. He's now officially embracing the eight! Are you?
Link
Fridays with Beano!
LET'S DANCE; WE'LL DEAL WITH THE CUONZO-QUENCES LATER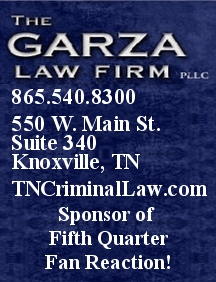 SINCE WE LAST SPOKE: 3-6-14
BUBBLEICIOUS PART III:
Though the performance and energy level comes and goes like the cold of a Tennessee March we now know
exactly
what to expect from Cuonzo Martinís basketball teams; deep holes dug in December and January and slow climbs to the surface in February and March. If the Vols are able to defend their home court and gain a regular season split with Missouri the way to the NCAA Tournament will still require something we havenít seen in Martinís time in Knoxville; a win in the SEC Tournament. Ole Miss and Alabama have unceremoniously dismissed the Vols the last two seasons when a victory in either case would have likely punched their dance card. They instead parlayed lackluster performances into back-to-back NIT invites both ending in embarrassing home court expulsions (MTSU-2012; Mercer-2013)....
[more]
4 pm tip tomorrow in the Tommy Bowl. Should be interesting to see how large the crowd is for this one. It's like an early play-in game of sorts.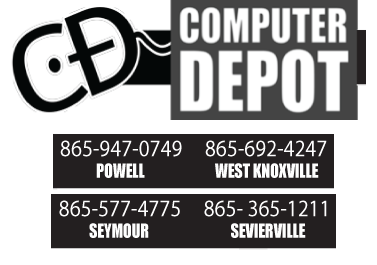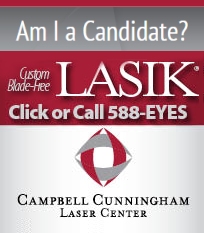 Poor Xavier. They went from surefire NCAA Tournament team to on the outside looking in during the past month. Last night X had a real shot to beat Nova with 3:30 left in the game and failed to execute. They looked nervous and tight in the final game of the regular season. X was swept by Seton Hall (RPI 137) and they lost to USC (RPI 147). This really hurts Tennessee according the noted CBS Sports bracketologist Jerry Palm 'Xavier is an interesting case in that they are on the cut line. It diminishes UT's profile if X misses the field. The selection committee looks at victories of tournament teams as criteria for entry into the tournament.'
Other interesting nuggets from Palm include that he sees UT's post-season light far less favorably than his counterpart Joe Lunardi of ESPN. While Lunardi has had Tennessee projected to be in the field for quite a while, Palm believes the Vols have work to do. 'I have UT the 2nd team out. Ever since they lost to A&M.' As to what the Vols must do to help ensure that they land in the field, Palm believes Tennessee needs a signature win. 'It's not going to be how far Tennessee goes in SEC tourney but who the Vols ultimately play. UT needs to beat Kentucky or Florida in the SEC Tournament and of course beat Missouri tomorrow in Knoxville.'
Here's Palm's just released latest projected bracket.
Link
I would hate for our fan base to miss what could be an amazing run due to looking too far ahead. I'm going to trust that our administration will do the right thing. There are 33,000 + signatures on that petition. Everybody involved has to be getting the point. Cuonzo has to feel like he's out of place here. How would you feel if you were him? He gets max credit for showing a lot of personality down the stretch and I appreciate his histrionics on the bench during the past several games.
Keith Hatfield, presented by Springs Brook Resort is ready for the weekend.
Hatfield's Hardwood Report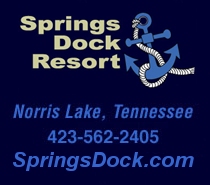 'It is only fitting that Tennessee and Missouri meet tomorrow in a regular season finale that has the distinct feel of an elimination game. Each team has underperformed in a putrid SEC. Both squads have the talent to win games in the NCAA Tournament. Their styles and personnel are different, but the end results make them mirror images.
The Tigers have exceptional perimeter talent. I wouldn't be at all surprised to see all of their starters away from the basket in the NBA. Their weakness is in the paint. Missouri is too young and frail to defend the rim and handle the boards against quality post players.
Tennessee comes in riding its first three game conference winning streak of the season. They've beaten three of the leagues lesser lights, but that's an improvement over losing twice to an abominable Texas A&M team. Improved defense and ball movement have keyed the mini resurgence. We'll see tomorrow if they can maintain that level of play
as they step up in class.
Quite simply, this is the kind of game you have to win to be a respectable program. Tennessee is playing a must win game at home against an atrociously coached opponent. That's an opportunity that must be cashed. If not, there should be seismic repercussions.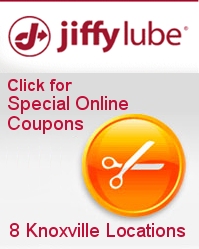 Quick Hitters:
The suspension of Frank Martin is utter nonsense. An employer expressing shock at his coaching style is comparable to someone drinking a bottle of Templeton Rye, then bemoaning a hangover the next day.
Villanova has had a magnificent season. I just can't see them going deep into the NCAA Tournament.
Oregon gets a shot at Arizona Saturday at home. The Ducks could solidify their spot in the Field of 68 with a win.
California has been going in the wrong direction of late. A home loss to Colorado on Saturday would probably send them to the NIT.

Florida State welcomes Syracuse to Tallahassee on Sunday. A win lets the Seminoles make a case for a Dance ticket.

Nebraska gets a shot to cap off an incredible run through the Big Tenn at home against Wisconsin. A Husker win would be bad news for fellow bubble residents
.
Go Vols
Keith'
What do you think of the grey basketball jerseys? Do you like the idea of upsetting the mojo of recent games? Personally I wouldn't mess with it. But I'm a superstitious moron. Guilty as charged. Here are the new uni's. You like?
Link
Boy, Adidas really didn't care about retaining the Vols. That was your bid?
Link
It's going to kill me to not hear Living on a Prayer along with Separate Ways on a continuous loop. Sad to see Dr Gary Sousa go. You never want to see anyone disgraced publicly like this. I've been there before myself. Tough thing to go through. I hope UT finds an imaginative band director who will lead them into the future while honoring the wonderful tradition. If you'll remember, Sousa got caught up in the piped in music controversy. I hate to see UT's band (or any college band for that matter) marginalized within the stadium.
Link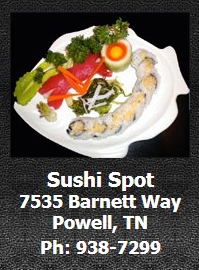 Wonder if UT will use a search firm for this band director hire?
I just started a terrific book on the 80's Lakers from Jeff Pearlman called Showtime. It's really great! The 80's Lakers would be rolling over in the collective grave over last night's result versus the LA Clippers. Worst loss in franchise history.
Link
Chris Dufresne of the LA Times had some beautiful stuff on his timeline during that Laker game last night. Among the great one liners include the gems 'the logo is weeping' along with 'mayor orders all Laker car flags at half-mast on Friday.'
Auburn Church trolling Nick Saban.
Link
I LOVE this Big Blue maniac. He cuts a fat Elvis in this video in a big way.
Link
Got a bet with my Son. He says Tiger Woods will win two majors in 2014. I say Tiger gets shut out. My son will learn a hard lesson that gambling doesn't pay. Woods is having lower back issues. Doesn't that always happen with guys who use.......Oh, never mind.
Link
Johnny Football is a Nike guy!
Link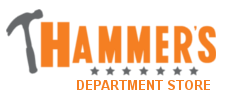 Boise State will usher in a new era under Bryan Harsin with two players suspended for Ole Miss in the season opener. Oh, and Boise is going fast break! Nick Saban does not approve.
Link
Thought for the day comes from his excellence Mike Huguenin of NFL.com. 'As great as the SEC is football, it's just that bad in basketball. Not only is it bad but it's stupid to watch. Full of stupid teams doing stupid things.'
Enjoy your weekend!
Go Vols/Lady Vols/Baseball Vols
Tony
Map of Recent Visitors @TonyBasilio.com