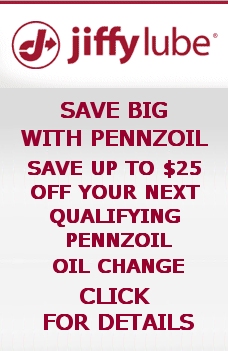 Forty some more days until we kick it off with Appalachian State. Camp starts in a couple of weeks. Football is just around the corner. This week I thought I'd throw out some observations and some of the questions I have as we enter the 2016 season. We'll talk about the SEC and cover some of the nation.
There were two and then the rest. Chad Kelly and Josh Dobbs are like the Muhammad Ali and Joe Frazier of the SEC at QB. Everybody else is Jerry Quarry, or Gerry Cooney for that matter.
Is there a SEC Coach on the hot seat entering the 2016 season? I don't really think so. I get the feeling Derek Mason could go 2-10 and he'd be safe. They can get trigger happy at Auburn in a hurry. If Gus Malzahn were to only win 6 games, would the natives on the plains get restless? Maybe Kevin Sumlin if things get sideways in College Station.Those are the only three that I could see possibly getting in some trouble if the season goes south, but even then it would be a long shot.
After back to back 5-7 seasons in Lexington, is this the year Kentucky finds 6 wins and goes bowling? I think so.
Alabama lost Derrick Henry, Jake Coker, Reggie Ragland and a few more key pieces to last years puzzle. Will they reload and Roll Tide as usual for Nick Saban?
Georgia gave up 9-10 wins every year under Mark Richt to go into the great unknown with Kirby Smart. Was it a smart move or one that Georgia will regret over the long haul?
It's crazy looking back on the attempted coup down at LSU last year when some power brokers wanted Les Miles out. Les had the last laugh and once again he has a team that has playoff talent from top to bottom, but the question remains the same in Baton Rouge. Can they find the QB play to get them over the hump?
Can Will Muschamp pick up the broken pieces of his college coaching career and get South Carolina back on the winning track after a horrible year that seen Steve Spurrier get out of Dodge during the season?
When it comes to Arkansas I think of that old song, Stuck In The Middle With You. It's hard to get to the top of the West with Alabama and LSU always playing king of the mountain. It's a dog fight for position with Auburn, A&M and the Mississippi schools.
Missouri had tremendous success it's first couple of years in the SEC under Gary Pinkel. They came back to reality last year and with all the turnover and turmoil at Mizzou, you have to wonder if their program is headed for the bottoms for an extended stay.
The hunter has been become the hunted in Knoxville this season. Can Butch Jones and the Volunteers live up to the hype? That might be biggest broad stroke question facing Tennessee this year.
Looking nationally. Charlie Strong has been under tremendous pressure to win since he arrived in Austin. It's put up or close up shop for Strong this year in my estimation. If Strong falters, I could see Texas after going after the young up and comer at Houston, Tom Herman. Herman is one of the bright young coaching stars in the business and it's hard not to see him landing a big coaching gig in the near future.
Clemson knocked on the door of a national championship last year. Do they have enough to kick the door down this season and bag a natty?
Michigan improved by leaps and bounds under Jim Harbaugh in year one. Will they take another step forward this season and contend for a conference title and a possible playoff berth?
Ohio State has been off the charts good since Urban Meyer took over the program. They were 12-1 last year. J.T Barrett returns at QB, but the Buckeyes only return 3 starters on offense and 3 on defense. Will Meyer be able to reload or will they come down from their throne in 2016?
Oklahoma State won 10 games last season and return 17 starters, including 10 on offense. Could they be a surprise contender to make the playoff this year?
Chris Peterson enters his 3rd season out at Washington. They won 7 games last season, but have a lot of skill people returning. If they can improve on the offensive line and can protect the QB better, they could be one of the surprises in the PAC-12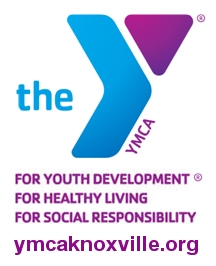 Oklahoma is poised to make a playoff run this season. Baker Mayfield returns at QB and they look potent on offense. They'll need to replace Eric Striker and some other pass rushers, but it looks like Big Game Bob has Oklahoma back to playing Oklahoma football again.
I read yesterday that the NCAA is exploring the idea of abolishing kickoffs. Please, don't let this happen. That would be a huge mistake and it would take away a big part of the game. Can we leave the game alone?
In closing here, I'd just like to say my heart goes out to the families of those police officers that have been killed in the line of duty in Dallas and Baton Rouge here in the last week or so. When will the madness end and the division stop and when will we all realize that all lives matter. It's just tragic what's going on right now.
Have a Great Day and Go Big Orange
Your Vol Colonel