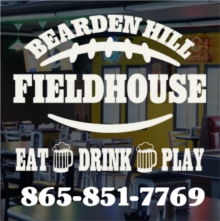 Listener Watch Party IV Saturday!!!

Bearden Hill Fieldhouse!!!

We're going to play some gambling games.

Ball Boards!!! (Free To Play)

Tons of Prizes!!!

Prop bets too!!!

I'll have more in a day or so.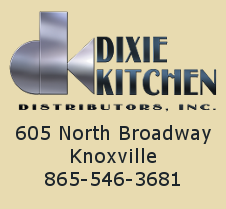 Please Quote Me Properly:

I love that you're listening to me (whoever you are) but multiple folks have told me that I was misquoted on a GoVolsXtra board yesterday. I NEVER said on the Monday edition of the Tony Basilio Radio Show that Butch Jones is meeting with his agent/attorney and representatives of UT in the spirit of working out a buyout. I NEVER came close to saying that. What I DID report was that Butch Jones has been approached and encouraged by a couple of friends in the community (who are also big money boosters) to sit down with John Currie and begin to initiate his departure from UT. This has happened. The thought is that Butch needs to initiate these talks with the hopes of keeping his full buyout as part of the negotiations. Surely Tennessee would welcome Butch's resignation and allow him to keep his full buyout. It's time for relief here followed by some healing.
You can listen to the following Podcast using the player below.

You can find all of our Podcasts
here
.

Update Required
To play the media you will need to either update your browser to a recent version or update your
Flash plugin
.
Vol Colonel is saying below that this has happened already. I sure hope he's right. I haven't personally heard this yet from sources but as you know, Vol Colonel gets a seat at this table every Tuesday. So, without further ado, here's your Vol Colonel.
Vol Colonel
Butch Jones has taken the life out of our football program and he's taken the life out of me. Honestly, as much as I like writing and talking about Tennessee Football, I'm to the point to where this is even painful. Writing here at TB's site has always been fun for me, but now it seems like work. Hopefully, we find the right coach to make this fun again or I'm going to exit stage left!
I can't talk about Butch and this team this week, so let's talk about his replacement. I think this is one time the powers that be are going to have to deliver a proven commodity head coach to this University and to this fan base. There is just no way you can bring in some up and comer and hope he has you seriously competing in four years! The time is now and if they're unwilling to do everything possible to secure a big time coach, then it's time find something else to do on Saturdays in the fall. I'm not going to support low rent garbage any longer!
TIER ONE:
- (I doubt any of these are reality, but you have to call them)
Chip Kelly - Part of me says he probably wants the UCLA job. You would have to come over the top with an offer and give him almost complete control. I believe if we really wanted to knock him out with an offer we could get him, but unfortunately I think they would find every possible excuse not to.
Bob Stoops - It would be a long shot and maybe he is happy in retirement. I think if Bob gets back in coaching his most likely landing spot would be at Florida. Still, it's a call you have to make!
Jon Gruden - I don't think Jon wants a college job and I'm not sure he wants to get back into the grind of coaching, period! With endorsements and his TV deal he's probably bagging 10 mil a year. It's a call you have to make, but it's a long, long shot!
TIER TWO
- (I think we could land one of these guys if we tried hard and any of these guys could actually be better than the Tier One choices)
Gary Patterson - Hammy could have hired him way back when and passed. I think with the right offer he could possibly be had. He has such little fan support at TCU. They're undefeated and have more empty seats in their stadium than fannies! Make the damn call! He's a Tier One coach and the only reason I have him in Tier Two is because I think we could get him)
Dan Mullen - One hell of a coach and a guy who can groom QB's as well as anyone. He's in no man's land in Starkville as far as getting players. I think he could kill it here with the talent he could get. Nobody in the country does more with less!
Justin Fuente - Would he leave Virginia Tech after two seasons? Your guess is as good as mine, but I'd darn sure find out! He was Gary Patterson's OC & QB Coach at TCU when he left to take over the Memphis program. In his 3rd year he turned around Memphis and won 10 games. In his final year at Memphis he posted 9 wins and parlayed his success there into landing the Virginia Tech job. He won 10 games last year and was named ACC Coach of the Year and he has the Hokies off to a 5-1 record this season. This would be a home run hire in my estimation! You have to see if he'd jump ship! Make the damn call!
Kyle Whittingham - All this guy does is win football games. He's another guy we've passed on in the past. He's only making 3.3 out at Utah and my guess is for 4.5 -5 mil per season he would come here!
TIER THREE
- (I want a coach from Tier Two because this list is hit and miss in my opinion. Maybe one of these guys is all that, but maybe not)
Tee Martin - The favorite choice of the former players. It's hard for me to get around the fact that he's never been a Head Coach. Heck, he hasn't been an OC all that long either. Obviously, this would be a gamble, but it's a gamble you could sell me on. I think he'd get a great staff together and they would recruit it up. Believe me, we could do a lot worse than Tee Martin, and have with the likes of Derek Dooley and Butch Jones. No doubt, the Tennessee people would rally around Tee! I do believe there's a Peyton Manning factor that could prevent this from happening, but I would still list Tee as a 'live' long shot!
Brent Venables - Played for Snyder out at Kansas State and has two national championship rings as a DC at Oklahoma and Clemson. His specialty is grooming LB's. A lot of folks think he's going to be a very good HC when he gets an opportunity. It would be a gamble. I've seen so many really good DC's not cut it as the head man over the years. Joe Lee Dunn, Brother Oliver, Carl Torbush and Ellis Johnson are just some that come to mind.
Greg Schiano - He's the current DC at Ohio State, but he does have head coaching experience, having spent 11 years as the head man at Rutgers. He had one special season there winning 11 games and a few 8 and 9 win seasons, but he also had a few bad years too. In his 10th year at Rutgers he threw up a 4-8 season. His overall record as a HC is 68-67 and his conference record there was 20 games under .500 going 28-48. This would be a huge gamble in my opinion and I'll be surprised if he comes onto the radar here. I think he'll be a HC again, I just doubt it's in Knoxville!
Dino Babers - Babers has paid his dues. He spent 28 years as a GA and assistant coach before getting his first job as a HC at Easten Illinois in 2012. He turned Eastern around in his 2nd year and moved on to Bowling Green where he turned them around in year two. Now at Syracuse it looks like he's turned the corner in year two once again. After winning just 4 games last year, he's already equaled that win total in year two with a 4-3 record and just had a monumental upset of Clemson. I think he would be a long shot, but I've included him on this Tier because he's most likely to be involved in some openings after this season. I don't see it, but you never know!
I've given you 15 possibilities over 3 Tiers. Personally, I think our ideal coach would come from Tier Two. There are some names I've left off these list such as Mike Leach, David Cutcliffe and PJ Fleck because I feel they would have a 0% chance at landing the job. For instance with Leach, the guy has been a HC for 17 years and has one tie for a conference title on his resume. He also locked a kid with a concussion in a storage shed while at Texas Tech. He's not getting this job! Actually, instead of Frost getting the Nebraska gig, Leach could be in play in Lincoln just because his AD at Washington State just left to become Nebraska's new AD. With Fleck, after 5 years of Butch there's no way you could sell Fleck here. He's Butch Part II. With Cutcliffe, he's 63 years old, has had some health issues and he's going to retire at Duke in my opinion. I don't think Currie would even make that call.
VC's Top 5

1, Alabama

2. Penn State

3. Georgia

4. TCU

5. Miami
3 HOTS

Syracuse upset of Clemson

LSU back on track

CAL
3 NOTS

Butch Jones

Jim McElwain

Auburn
I hope you've enjoyed this most comprehensive list that I've compiled!
Have a Great Day and Go Big Orange!
Your Vol Colonel'

Stand With The Tony Basilio Show
Join the T Club
Make a One-Time Donation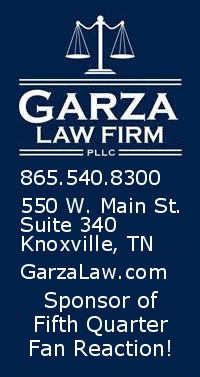 VC: We're going to take your list apart today on the air. I love your tier two guys and even a couple off tier 3. I'd take Greg Schiano tomorrow. The guy is a GREAT college football coach. Do you remember what happened the last time the SEC hired a coach that failed with a Florida NFL franchise? I think Schiano could be special here. Still, I wouldn't call him first. I'll discuss this today. There might even be a Grumor or two today just for kicks.
Different Schools Of Thought On Jones:

First is that he is gone after the Bama game. A couple of insiders believe that Jones and Currie will get together this week (perhaps initiated by Jones) with Bama being the end game. This seems certainly sensible and plausible.
Or
Tennessee does the Tennessee thing and allows Butch Jones to coach past Bama and into the Kentucky game. If he loses that one the thinking goes that this would be it for him.
Or

Maybe UT allows him to finish the season no matter the outcome of the next couple of weeks.
Throateth Goes Inside On Friday:

Orange Throat will have a bunch more on the end game on Friday's Tonybasilio.com blog. Throaty is going to have some interesting stuff on this including the perfect interim coach for the Vols.
Why Burn Evan Berry's Redshirt?

Let's bring a kid back with a lower extremity injury versus Bama in a game that's unwinnable! Why not smother raw steak all over him and feed him to a pack of lions? Redshirt Evan Berry already! Can somebody intervene already..
Last 10 QTRS of UT Football:

Points 12 (4 FGS)!!! Don't spend it all in one place.

1st downs 27: That's 27 Total First Downs. 2 Per Quarter.

Rushing 87-210 (2.4 avg): Somebody is getting paid for this!

Passing 27-55-2 (49.1%) 243 yards: I feel sorry for UT's QB's & WR's.

Total 142 plays 453 yards (3.2 avg): Are these guys getting paid for this?

Sacked 10 times. Sheesh. It felt about this fun.
Yet One More Reason To Pop Butch:

Link


We'd like to get your Feedback. Click here.
Mid-State Heath Chimes In:
'If I were the interim coach taking the team to Alabama, I'm either running Kelly or Chandler, or I'm throwing 40+ yards bombs at least 30% of the time like it was a stupid Madden video game. I'd throw 50/50 jump balls over and over, and if they are intercepted, I'd consider it a punt. No dink or dunk B.S. Tennessee is way outmatched, therefore there is nothing to lose. I wouldn't play for pride, I'd play to win. A loss, whether by 40 points, or by only 1 point, is a loss.

MidState Heath'
Maysie's

Fine Resale
4475 N Broadway
Open 11a-6p
Tues-Sun
(Map)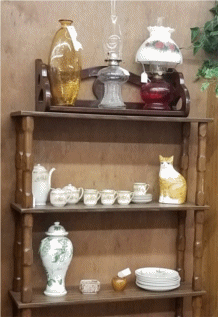 Heath...I like the sentiment. What you're proposing here is to throw deep against a team that feeds off turnovers. Tennessee's WR's have displayed about zero ball skills to this point. This is the one game to play it close to the vest. You run the ball here. You do, dare I say, the Lane Kiffin approach. Every play should be designed to bleed the clock from the moment you take the field. The last thing you need to do is let Guarantano play chuck and duck. Can you imagine what would happen to a QB that threw the ball long more than 8 times in a football game versus Bama? Where I come from we call this hospitalization. I've always loved your take no prisoners approach but I think you have to know when to say when. Alabama is when.
On Kaepernick NFL Suit:

Colin Kaepernick isn't in the NFL for the same reason Tim Tebow isn't. It's too much of a distraction to keep a marginal QB around. Try creating a distraction at your job today. I'm talking about the biggest distraction there in the past decade while you're at work. Disrupt the routine there because you feel like it. See if you're punished or reprimanded for it. Also, while you're causing this distraction your performance is going to slip. See how employable you are after this series of episodes. Colin Kaepernick is entitled to his views and NFL owners are entitled to not want TMZ at their practices and press events. Pro football is not easy. Despite what you may think. It's not. Kaepernick wore out his welcome in the NFL. Period. Is he being blackballed? Yes. And so is Tebow. When you become a distraction, you're not going to be around. Michael Sam? Who wants that type of press attention for a cause celeb that is a fringe player? Think about it. And let this be a warning to future disruptive forces. Go along and get along like the rest of us in the REAL WORLD. Who among us doesn't have to live by this credo. It's called how the real world works. If you're going to disrupt, you better be damn good and damn worth it. Kaepernick isn't good enough. He's not worth it. Sorry to tell the truth but there it is.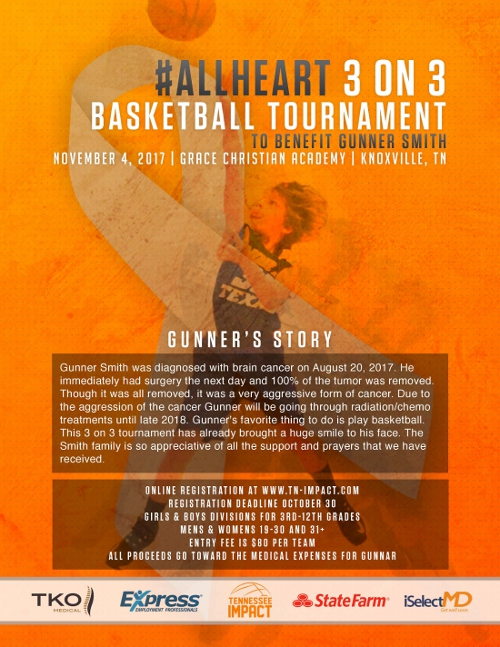 When You Lose Roger:

It hasn't happened yet but Butch Jones is on the verge of losing the caller Roger. Yesterday we celebrated Roger's 35th birthday with an on-air birthday party. It was great seeing the turnout at Smoothie King. Of course Roger is full Butch. At least he WAS until yesterday. At one point in our Fairways and Greens 19th Hole, Roger was talking down Butch and his fight picking ways with the media. It was classsssic. Butch is even losing Roger!!! You can sense it coming. Roger is getting ready to turn on Butch Jones. You can't lose Roger and stay employed here. At least not for long.
Peace
Tony
A New Direction At TonyBasilio.com:

Here at Tonybasilio.com we're creating a series of programming with little to mostly zero commercial sponsorship. In other words, you will be digesting the following programs in coming days with almost no interruption. This is unprecedented in the history of my business. Nobody has ever done this. Here are the offerings coming your way.
Our Family Of Offerings:
'X-Cast: A Recruiting Podcast'
: Featuring Tony Basilio & 'X' where we discuss the latest moves, behind the scenes machinations and all the intrigue from the world of recruiting. This will hopefully be offered twice monthly with lengths varying. If this takes off perhaps we can even do some live offerings of this show. THIS IS BEING OFFERED COMMERCIAL FREE!!!
Fifth Quarter Fan Reaction:
Back for season 4. Sponsored by Marcos Garza. This year with NO OTHER SPONSORS. This will be pure content for you. I'm taking a chance here but I know you will reward me for not bombarding you with messages Vol Network style. This program will run for at least 3 hours following Tennessee Football Games. We will have new visual presentation of this feature as well that we're investing in. Thanks to Jayson Swain for helping me with the technical side of our visual presentation.
Southeastern Sunday Night:
7p to 9p on Sunday Nights airing on Periscope/Facebook Live and other platforms including your Tony Basilio Show App. This will be a regional program that aims to keep it real. We will tell the truth on us, them and all with you. This could be a lot of fun if you help me spread the word across the region. This hopefully will turn into a free for all that is free for all. ZERO SPONSORS. COMMERCIAL FREE OFFERING.
Vol-Scars:
A podcast featuring Vol Historian Tom Mattingly and Eric S where we go back in time and commemorate the painful losses in UT football history that left a mark. These shows are extremely time intensive to put together. I've worked all summer on these offerings and am really proud of what we've compiled thus far. I think you'll really enjoy this. COMMERCIAL FREE.
Gate Twenty Won:
A podcast Featuring Vol Historian Tom Mattingly where we celebrate the greatest wins in UT history in time capsule form. These are a breath of fresh air and the type of programming I'm aiming to bring to you . COMMERCIAL FREE
Chill Cast: Tell Me A Story:
A podcast where I grab folks from the sports world and our community and allow them to share their stories with us. This will be done in the spirit of the
recent re-launch programs that I did
. We'll aim to go deeper here. Stay tuned. COMMERCIAL FREE.
Tennessee Basketball Overtime:
Back for year 5! Immediately following Tennessee Basketball Games. A Tennessee Basketball Call-In show featuring ONLY ONE SPONSOR…GARZA LAW FIRM. Therefore we keep the conversation going without bombarding you Vol Network style. What a concept!!!!
Garza On The Law:
A Podcast dealing with the legal issues that invade the sports world featuring the great Marcos Garza. We will go deeper here. I promise that you will find this interesting. Presented by Garza Law Firm.

Stand With The Tony Basilio Show
Join the T Club
Make a One-Time Donation
FAQ's Asked Of Tony Per Our Relaunch Announcement:
Q: Tony, you didn't say anything about your daily show yesterday. Will you continue to do this?
A: Absolutely. I'm looking forward to year #24 with you.
Q: Tony, you used the word 'subscribe'. What Am I subscribing too?
A: Great question. 'Subscribe' is a misnomer. What you actually are doing if you choose to help us monthly (and we need this for budgeting reasons) is actually acting as a patron. The goal is to keep the content (ALL CONTENT, from postgame offerings to various podcasts) free for all.
A: Because you value the content and our contribution to the market and you want to help us keep this stuff free for everybody.
Q: Are you going to beat us up for money all the time here?
A: Absolutely not. I will bring this up a few times heading into the football season as we attempt to meet our financial goals and create new programming. I'll also mention it in the post-game format as well as the regional programming. I will not however wear you out with this. Either you feel the need to help us or you don't. This is why I'm taking today to field some question I received after day one.
Q: What happens if this doesn't generate the revenue you're seeking?
A: We will scale back our online offerings accordingly. The blog itself could even disappear. I really don't want this to happen but will be forced to spend my time in the most profitable way necessary. That's why we're having the conversation. All my cards are on the table here.
Q: When will we be able to hear these new podcasts, like that X-Cast?
A: It's all coming soon. We premiered a new Gate Twenty Won yesterday after the Basilio Show live on the app and will debut one today from the 1980 Georgia game. As for the 'X'-Cast....I'm going to upload these in real time with minimal production. Therefore I'm hoping to get one of these up in the next 10 days. It all depends on 'X's schedule.
Q: When will Southeastern Sunday debut?
A: We're shooting for the Sunday after the first full weekend of the football season.