We start things off today with the Vol Colonel.
Vol Colonel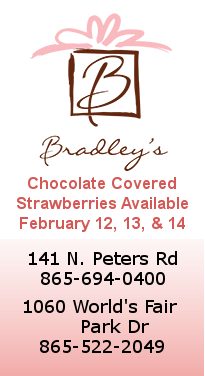 How sweet was it to watch Peyton go out a winner on Sunday?. Has anyone ever represented this community, this university, this state and all of the Tennessee people with class and dignity the way Peyton has? It's been a fun ride watching the career of this football icon. Speaking for myself, I know I have never enjoyed watching the career of a Tennessee Volunteer the way I have enjoyed watching Peyton. I think there's a 99.9% chance that Sunday was the last time we'll ever see Peyton Manning take a snap again. What a ride it was!
What a ride it wasn't watching the Tennessee basketball team flounder away at Arkansas this past Saturday. That was a sight for sore eyes. This team just hasn't been able to build off of a victory, all season long. Saturday's play was just pathetic. That was nothing short of pig slop. This team needs to get that bad taste out of their mouth and take Auburn behind the shed. I'd love to see Bruce Pearl get his you know what, handed to him tonight. It's time to put this used car salesman in his place. I no longer want to hear how much he love this place. He talks out of both sides of his mouth. Just the other day he told one of the Alabama newspapers how they fired him up there at Tennessee and this and that. The guy fired himself with lies on top of lies. He is Mr. Snake Oil himself. Here's hoping we kick the living crap out of him and Auburn tonight. You'd think with Auburn and Missouri on tap this week that we could go 2-0, but as bad as we are on the road, it's hard to count any chickens before they hatch.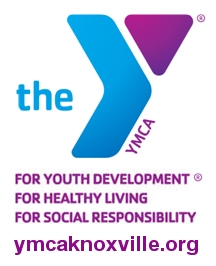 Poor Holly, she wins her 100th game as the Lady Vols coach and then goes out and loses to Texas A&M. Can you believe that she got to 100 wins quicker than Pat or Geno? You'd think getting to a milestone like that, faster than Pat, that she'd be the toast of the town in Knoxville, but she's anything but. It just goes to show you how tough it is to follow a legend.
Tennessee baseball will return to the diamond on the 19th vs Memphis for a three game series in Chattanooga. Can you feel the excitement building?
I didn't think so...
Have a Great Day and Go Big Orange!
Your Vol Colonel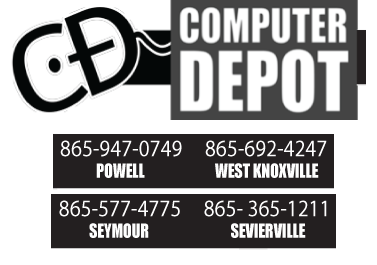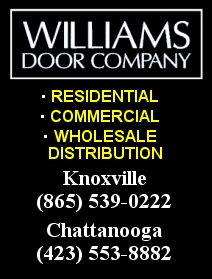 Saturday night on your Smartway/Garza Law Firm Tennessee Basketball Overtime Post Game Call-In Show, we were joking that the suspension involving Kareem Canty at Auburn was over an incident the player had with Steven Pearl. We were just joking about it of course and having a good time with the possibilities. If you follow my show you know I'm a fan of dark humor. The concept of some player going after 'Steven 'F-in Pearl' (as he identified himself in Knoxville in the 3rd person) is too rich not to imagine.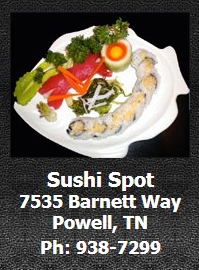 Well, I'm proud to report here today that Kareem Canty's suspension DOES IN FACT STEM FROM AN INCIDENT that happened between the player and current Auburn Assistant STEVEN PEARL last week!!! This according to multiple sources familiar with the situation. Now, I would imagine that Bruce Pearl wouldn't be in the mood to confirm this any time soon, but it only speaks to what a mess Auburn is a season and a half into his tenure there. Did it get physical between the player and S.F. Pearl? I couldn't confirm this, though it couldn't have been pretty if it led to an indefinite suspension. How tough of a job is Auburn in hoops? Well, Bruce Pearl hasn't sniffed (nor will he) 20 wins there in his first couple of seasons. If you follow BP's career, you know he's been a huge winner everywhere he's been. Then again, he's never been to Auburn. Fight on, Steven F'in Pearl!!!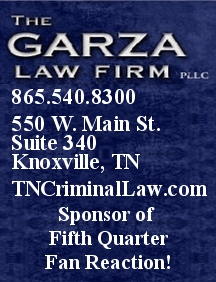 Tennessee is a double digit favorite tonight against Auburn. They simply can't afford to lose this game. Rain, snow, sleet, postman or no postman, Tennessee can't lose this game tonight. If they do, why bother playing the rest of the season? Their loss at Auburn last month was silly. When was the last time Tennessee was a double digit favorite in an SEC basketball game? Anybody?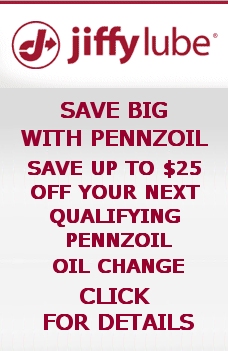 Every time Tennessee faces BP, I always go back to his early days in Knoxville and say with a straight face that his first three years were some of the best times I've ever had watching any team that I follow in sports. Bruce Pearl made us all believe that Tennessee belonged. The guy was pure magic for those first 36 months here. I'm not sure if we ever saw anything like that before here. Just amazing. I still say that if Chris Lofton didn't have a bout with testicular cancer in his junior year, Tennessee would've made the final four. We all owe Bruce Pearl a debt of gratitude. His time here will always be special to me. I'm kicking myself that I didn't have the current set up in the Ray Mears Studio with the ability to do post-game shows. That would've been like riding a thrill ride during his tenure. I'll never ever ever ever ever forget seeing Pearl take his Tennessee team into the stands at Georgia post-game of a UT win in Athens. That was all time crazy! I loved every minute of it. We had more fun that night on that bus trip. I hope Bruce doesn't get too upset with me for reporting what I did today about the back story on the Canty suspension because he always will be a favorite coach of mine.
Link
Tonight's game at TBA better be a lay-up.
And now, a word from Axion Jaxion. He drops a John Wilkes reference in the middle of this. AJ is proud of his girth as well. I love this kid. He makes me LOL.
Link

BTW, Maria Taylor was the sideline reporter during that game and Keith Hatfield has a crush on her. She's really great at what she does. Just sayin'.
Has Cam Newton apologized yet for conduct after the Super Bowl? I must've missed his apology. I'm sure it was really moving as well because, after all, Newton is contrite for showing his a** Sunday night.

Brought to you on Thursdays by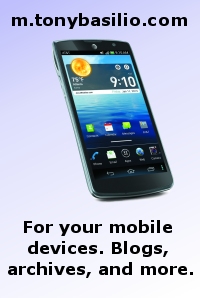 In the spirit of Manning's pending announcement, we must come to grips with the fact that we've seen an all-time great run of QB's in the NFL at a time where there aren't that many great young signal callers. Look around the NFL: who under 30 do you think is going to qualify as an ALL-TIME GREAT one day? In my lifetime, I've been blessed to see several all-time greats live. I remember as a young kid sitting in the old Veterans Stadium in Philly and seeing Joe Montana lead the 49ers from behind and skewer the Eagles. He went down the field like it was nobody's business. I also saw a young Dan Marino when he came with the Dolphins. What a release. Jim Kelly was an amazing player live. Elway is another guy I saw live, and he was off the chain great. It was a real pleasure watching all those guys. Phil Simms was great live, as was Troy Aikman.
Of the guys that have played in the last 40 years in the NFL (Post 1975) I'll put the following guys in my top 5.
This is no particular order:
Manning
Brady
Montana
Marino
Favre
If I had a choice from the list above for one QB to win a game and my health depended on it, I'm going with Joe Montana. No offense to Brady or Manning, but Joe Montana was the best money QB of my lifetime. Period. End of sentence.
Why do I put Marino on my list even though he never won a Super Bowl? Well because he's one of the greatest QB's to ever strap it on. In fact, nobody, and I mean NOBODY threw a prettier ball than Marino. He could flat out let it go and put it in any window available. It's a shame that he never played with a championship defense.
So I ask again, who under 30 is currently tracking to crack my top 5? Answer: NOBODY. Cam Newton has lots of growing up to do. His inability to fall on that ball and fumble that press conference could haunt his legacy for a long time.
How would I rank the five best I threw out a few paragraphs back? I wouldn't begin to do that. While I took Montana #1, how could you possibly go wrong with any of the other 4 under center? I will say that I would put Favre at #5 on my list. After that, all bets are off. That's how great Marino was. You had to see that guy live to really appreciate it. The ball came out like it was fired from a cannon. Again, he had zero help defensively, absent of the Killer Bs in rookie year when the Dolphins made the Super Bowl.
I was talking about A&M yesterday. I saw where Travis Haney named them as one of college football's five reeling programs yesterday as part of an ESPN.com insider article. This can't be what A&M signed up for.
Speaking of A&M....Manziel has more issues than Time Magazine.
Link
Mark my words. Colleges will be left holding the bag. It's coming. The bubble must burst. Not enough value with many degrees in higher education.
Link
I know that it's not a real sport, but if all professional athletes poured themselves into their craft like Daniel Bryan, sports would be so much richer. At the age of 34 Bryan announced that he was retiring due to health concerns. Daniel Bryan left it all out there for his fans. I was blessed enough to interview him a few years back, and he was a pure pro. Here's hoping Bryan finds happiness in his post-wrestling life.
Final Thought II:
Do you still think Jim Nantz is worrying about that Super Bowl Championship Trophy? Is that what you call a trophy fetish?
Final Thought III:
Is there an athlete as closely identified to his alma mater as Peyton Manning? BOB (Big Orange Bill) said that Manning returned to Knoxville THE DAY HE WAS DRAFTED #1. He said he partied with him that night!!! Can you imagine how much this place means to Manning? Amazing.
Please continue to pray for David Douglas and his family.
Tony