Ethan Wolf would be a wonderful piece for the Georgia game if healthy. Tennessee expects him back and he will be an asset in both pass receiving and blocking.
One other note. Butch Jones is adamant that Devrin Young is still Tennessee's kick returner. Evan Berry was working at #2 in the summer but apparently had a little trouble catching the ball at times in practice. Berry is much better with the ball in his hands. Might just be the fastest guy on the team. If not, he's certainly in the top 3 along with Hurd and ?
Look at the OU video, what did you see?
Link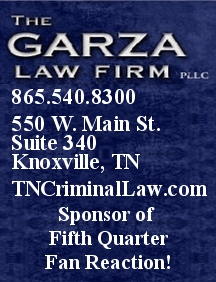 Love the account from Rockytopinsider.com on the Tennessee practice yesterday. Hearing about Serrano having his guys sprint across the field to the football team. Great stuff.
Link

Randy Moore got me thinking yesterday when he said he believes Tennessee's road though daunting, is actually easier than it appeared a month ago. This is quality work here!
Link
Why do assistant coaches love Mark Richt. Here's why!!
Link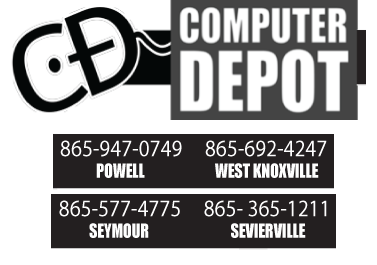 ---
At the quarter point in the season, this seems a perfect opportunity to take some SEC inventory. Here's my stock up/stock down analysis of the SEC East.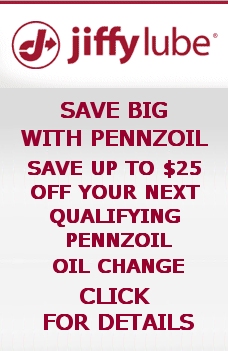 Florida 1-0 SEC 2-0 overall
Stock down: Florida is an accident waiting to happen. They will be lucky to go 5-4 in their final 9 games. Trips to Bama, Tennessee, Ole Miss & FSU await. Along with home games against LSU, Mizzou and South Carolina. Florida will crack down the stretch. Crazy Will's in trouble indeed.
South Carolina 1-1 SEC 2-1 Overall
Stock slightly up: Carolina is alive. All their pre-season goals remain intact. Expectations are high and the Gamecocks weathered the storm to come out of Georgia with life. Carolina's schedule is mostly favorable from here. Potential landmines are trips to Auburn and Gainesville. Carolina looks poised to win the SEC East.
Missouri 0-0 SEC 3-0 Overall
Stock Up: I didn't think much of Mizzou coming into the season. To be honest, I haven't come to think of them as an SEC team yet. Despite what Mike Slive tries to tell me, they are in the Midwest. Therefore they are out of touch and out of time. That said, I agree with the Colonel from yesterday. Mizzou has a nice team with lots of team speed. They have an intriguing team led by a pretty good leader. Mizzou could surprise once again in 2014.
Tennessee 0-0 SEC 2-1 Overall
Stock Up: The Vols looked like a struggle to finish 500 before the season started. Now, the Vols seem like they are on a collision course to finish at least 6-6 if not 7-5. Despite injuries to key offensive players, Tennessee is much better on defense. In fact, Tennessee defense has been one of the SEC's best kept secrets at the quarter point. When the Vols get Florida, they will be on their way to hitting Randy Moore's predicted finish of 7-5.
Kentucky 0-1 SEC 2-1 Overall
Stock Up: Kentucky is much better than they've been in sometime. That was an impressive performance Saturday night in Gainesville against a so so Gator team. Sure the Kats lost the game but they won respect in the process. Kentucky is much better on both sides of the ball. They've recruited very well. A tip of the cap to the Cats.
Vandy 0-0 SEC 1-2 Overall
Stock Down: Vandy was fortunate to get by UMASS Saturday in Nashville. They are the dregs of the league and it's not even close. I wonder if they will win a game in the SEC. Mike Huguenin of nfl.comcfb24/7 was right when he pronounced Vandy 'abhorrent'.
Could 5 teams from SEC West contend in the East? How about 6? How good is that side of the league. It will be interesting to see how the East does versus the West this year.
Link
I think Jocquez Bruce can lay a lick...How about you? Where I come from we call this speed kills.
Link
When Arian Foster was in Knoxville he didn't care what you thought about him. He's not about to start worrying about his image. Ordinarily, I would like guys like this but he's Arian Foster.
Link
Keith Hatfield returns for another Hatfield IX. The range of this guy amazes me.
Hatfield's Nine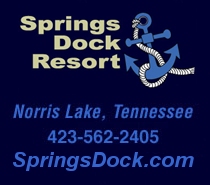 The first off week of the season gives Vol fans a respite before the conference battles begin. The team can certainly use the break before the SEC gauntlet arrives.
1. Arsene Wenger is French for Phillip Fulmer. Arsenal is an absolute mess right now.
2. Adrian Wojnarowski's blast job on Mike Krzyzewski hit the target. K has been given a pass for far too long regarding his use of USA Basketball as his own private player procurement arm.
3. College of Charleston paid Doug Wojcik $400,000 to go away for good. Throwing money at a guy who couldn't coach and abused his players is right in line with the quality of the search C of C conducted for his replacement.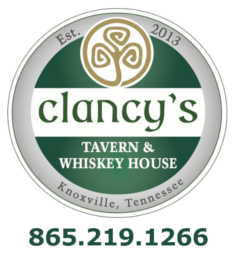 4. It will be interesting to see if the Nationals learned from their playoff flameout two years ago. If they did, they will be the NL team most likely to pick off the Dodgers.
5. The race for the American League wild card spots is fascinating. Nobody seems to be able to play well for a long enough stretch to pull away.
6. The almost total collapse of the Braves shows the danger in putting together an order that is a giant strikeout machine. You never put any real pressure on the opposing defense when the ball isn't in play with regularity.
7. The fact Joe West is still a major league umpire is a disgrace. The guy has been a boil on baseball's posterior for well over 30 years.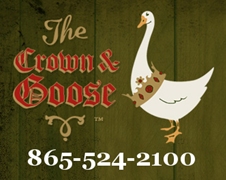 8. I'm still trying to figure out a team with as pedestrian talent as the Orioles possess has been able to run away with the AL East. Buck Showalter is working some serious magic in Charm City.
9. Auburn needs to watch out tomorrow night in Manhattan. Bill Snyder is one of the all time best.
Remember the Tennessee Brew Works Beer Dinner at The Crown & Goose on September 25. Call for reservations and you'll be glad you did.
Keith
Keith: I echo what you said about the O's. That's a great baseball town! Love that they beat down the $$$ teams in that division! Clinching the division on 9/16 is a beatdown indeed!

Jon Reed is a real talent. Read this and see what you think. Young guy who writes like he's lived a little. Very talented!
Jon Reed
Weíre days removed from the Tennessee-Oklahoma game, and Iím still trying to digest what we actually learned. Emotions have settled, excitement has disappeared, and disappointment has faded and been replaced with reality.
So, what was my biggest takeaway?
But Worley didnít waver under the waves of Sooners. Most importantly, his body language never turned bad, nor did he throw any of his offensive linemen under the bus. The offensive line is the glaring weakness of the team, but itís still young and going to grow and improve with proper nurturance, kind of like bamboo. Their confidence must be protected to a certain extent, even if they arenít protecting the quarterback at an acceptable level.
I had questioned whether or not Justin Worley could lead the team with his laid-back demeanor, but that demeanor could be one of his strongest attributes. One can argue about whether or not the end result of the season will reflect an improvement in wins and losses, but I canít question whether or not Justin Worley has improved. He has. Now, he just has to survive a SEC gauntlet.
And thatís where the difference in opinions begins. Many people have boasted that Oklahomaís defense, especially the front 7, is the best on Tennesseeís schedule. That may be the case in a vacuum, but the totality of week-in and week-out challenges from SEC teams will be hard to survive. Or will the offensive line become better as they continue to find a combination that works well together?
The better question is whether or not the coaching staff will be creative in finding ways to help a young offensive line. Granted, there were times that Oklahomaís three-man rush was able to beat the Vols offensive line even with keeping the tight-end in to help block. A combination of stubbornness from the coaching staff and growing pains from blown blocking assignments from the running backs, tight ends, and line are going to get better as the season progresses. It has to, right?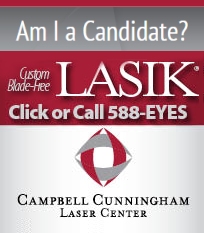 By the way, if you are screaming at your screen about the coaching staff being stubborn and calling me an idiot, realize that Devrin Young is still returning kicks and the Pig Howard jet sweep is still a staple in the offense.
As a fan, no one likes a bye week, but this one comes at an opportune time. The Oklahoma game gave this young team a crash-course on what a high-level team looks like live on the field. Despite the final score, the on-the-field game had to have given the players and staff confidence that the Vols are ahead of schedule.
Oklahoma is better than Georgia. The second-half dismantling of Clemson in week one hypnotized the nation that the Bulldogs were a national championship contender; the South Carolina game brought those expectations back to earth.
Georgia is talented but undeniably one-dimensional on offense. Meanwhile for context, that vaunted Clemson team are 18 point underdogs at Florida State.
Oklahoma provided a measuring stick before the real season begins with conference play. In my opinion the Georgia game looks more winnable than it did in the summer.
I know that Justin Worley will play good enough to give the Vols a chance to win it.
Tune in and CALL us Friday on Young Guns!!! Friday at 3pm at Tonybasilio.com.
Go Vols
Jon Reed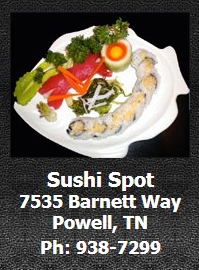 I get fandom. I really do. I understand rooting for your team and identifying with your favorite athlete. What I don't understand is mindless sheepdom. Those women wearing Ray Rice jerseys last week in Baltimore before the Thursday night game with the Steelers are sheep. This guy with a switch in his hand outside Vikings game on Sunday is a sheep. Why? First of all, no one knows what happened with Adrian Peterson and that boy. For all we know, he could be a child abuser. Then again this could all be nothing. In the meantime, we shouldn't be celebrating this incident with this. Just silly. That guy needs to be beaten with a stick.
Link
Penn State fans are planning a 'Joe Out' this weekend in honor the late Joe Paterno.
Link
Neat to see college football relaunch at ETSU. Carl Torbush is a super great guy. Local boy made good.
Link
The doctor treating Joan Rivers before she expired seems like a real genius.
Link
I'm not a math genius but the Braves under Fredi Gonzalez are a MLB best 83 games over 500 from April-August and they are 15 games under 500 in September/October. Doesn't compute.
A fan in Atlanta got tossed by home plate umpire Tim Welke for cussing out Bryce Harper last night. I don't get why folks don't like Harper. He seems likable enough in this picture. NOT.
Link

Proud of my Phillies taking care of the Gwynn Family last night. Ryan Sandberg put Tony Gwynn Jr in the Phillies lineup as a tribute to San Diego and his late father and the crowd there went wild. Gwynn was recently recalled by the Phillies from Triple A. His playing was strictly a goodwill gesture. Very cool stuff from my last place Phillies.
Tomorrow the Orange King issues an impassioned address plus I do SEC West Stock up Stock down.
Tony