8 Days out from National Signing Day!!! Reminder!!! You're invited to join us live on site as we are doing an unprecedented recruiting Triple Cast at Smoky Mountain Brewery @ Turkey Creek in West Knoxville. When I say we, I mean 3 different radio shows from 3 different radio stations, joining forces all in one spot to serve you the living common fan. I sure do hope that you will make plans to join us as Jason Swain will lead things off in the morning from 7a to 11a followed by yours truly from 11a-3p followed by Russell Smith from 94.3 FM.

Droid
|
iPhone
I was listening to Mike Anderson's call in show last night and he was literally begging fans to get out to this game. The days of sell outs in that barn are a long time gone (Little Waylon Jennings there for you).
In a lot of ways, this game is more winnable for UT than Texas A&M. I realize this seems counter intuitive, but it's no less true. Basketball is a game of pace and tone. Arkansas plays Tennessee's game. They dance the dance the Vols specialize in. From listening to Anderson last night, Arkansas has zero plans to attempt to slow the game down. Tennessee has a lot of athletes for a wide open style of play. The fact that Tennessee only goes 8 deep on a night like this could get the Vols in the end.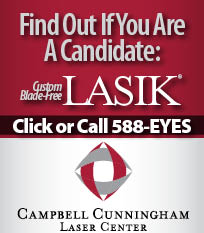 This week is all about getting at least a split. Let's face it, the Auburn game is worth at least 3 games. With Pearl coming back here, it's just a huge event. It's a non-negotiable. Tennessee must win this game. Sort of like the football team last year facing Vandy. Going to be an eventful week around here.
Against that backdrop, Donnie Tyndall continues to face resistance from the national press that covers the sport. Jeff Goodman, of ESPN yesterday put Tyndall at #1 on his coach's hot seat rankings. I will challenge Goodman today on the air in a respectful way as I have a great deal of respect for Goodman going back to his Fox Sports Good And Plenty days. Picking on Tyndall is easy for these guys because this is a season where some of the standard bearers of the game are in NCAA trouble.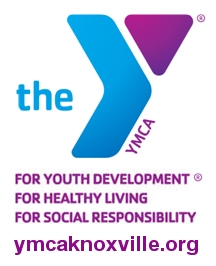 These national types like Goodman love reminding us that Tyndall is flirting with being a 'repeat offender.' What about Larry Brown? This is his 3rd go around with the NCAA? What about Jim Boeheim at Syracuse? This is at least his 2nd NCAA mark he's in the midst of receiving. Roy Williams? He's no stranger to NCAA trouble dating back to his Kansas days. Read the book Sole Influence. It's all in the there. All those guys? They are royalty. Donnie Tyndall? He's one of us. He's a common guy daring to deal among these celebrated NCAA criminals. Why does he get continually flogged while there's so little said about these other three NCAA cases. I hope Goodman is ready to discuss this today because he will be asked about it. Here's the deal, if Tyndall has to go, so does Roy Tse-Tung Williams. And Roy Tse-Tung isn't going anywhere anytime soon.
I wonder how much of the anti-Tyndall stuff relates to Cuonzo and Pearl love. Some of these guys nationally love them some Cuonzo Martin. I credit Cuonzo as he cultivated many of these guys with half truths about his time at Tennessee. These half truths feed into the sensibilities of many of these guys. Seth Davis sees the world from this prism. He was raised this way. Knoxville is flat out guilty in his eyes. Cal fans are learning what we knew here. Cuonzo Martin is a fine guy that can't coach. He literally had a 3 week run here that he parlayed into national sympathy and a payday in Bezerkley.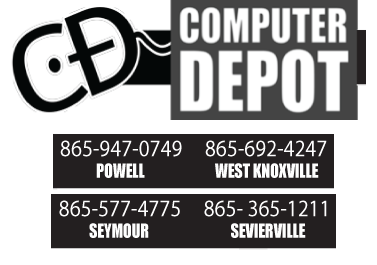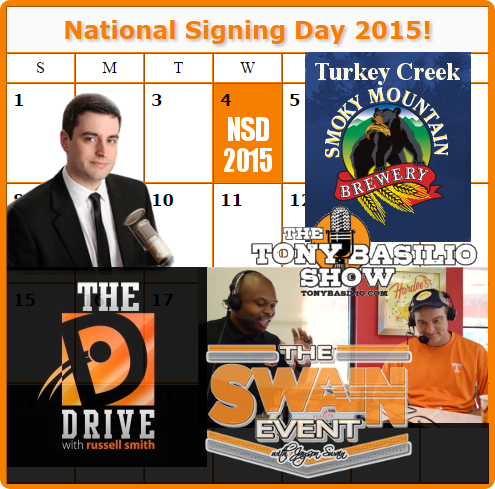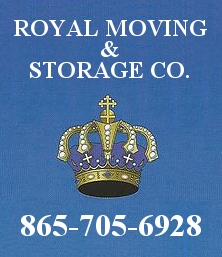 This UT OC watch is getting interesting. Latest chatter I'm hearing is that it's almost a given that Mike DeBord will be hired by Butch Jones. The only question is, in what capacity? Will Jones step up and go against the wishes of many and make him his offensive coordinator? Or will DeBord join the Jones' regime in a support role. I wouldn't pretend to know which way this thing is going to go. It's never boring around here.
I do believe that Jones (continuing the trend of reaching out while reaching back) has talked to Noel Mazzone. If that name sounds familiar, it should, as Mazzone served as OC under Tommy Tubberville at both Ole Miss and Auburn back in the 90's. Jones must be thinking veteran with this opening based on the first couple of guys he's reached out to. Mazzone is a virtual coaching gypsy. He's currently at UCLA. Since leaving Auburn in 2001, Mazzone has made 7 stops in his coaching career running the gambit from college, NFL, high school and back to college. This guy is a lifer in every sense of the word.
T Mail:
This gentleman takes me on with all guns a blazing in my downplaying of the potential of a Mike DeBord hire as UT's OC.
'Tony: Yesterday you wrote the following right here.
My Take:

I think it's wonderful that Butch Jones wants to do a guy that started him the business a solid. We all understand this. I love loyalty I think it would be a great thing if Jones gave this guy a position somewhere in his organization.

There have to be 25 to 50 guys that you can get for the same amount of $$$ you're paying Bajakian that can do a very nice job here at OC.

What this illustrates is Butch Jones' need for a confidant here.

Jones had to be determined on this one because he brought DeBord in immediately and had him here all weekend with the hopes that he could shove him through. It's tough to think straight when you're in a bubble. Butch Jones lives in a bubble.

The reason you haven't seen concrete names in terms of candidates is that Jones thought he was going to ram this guy through as OC this weekend. I believe this. Perhaps DeBord ultimately gets the job. Going to be interesting.

When you think about DeBord here's a guy that isn't a QB coach. He hasn't recruited for 5 years. It makes zero sense. I love loyalty but it would make zero sense.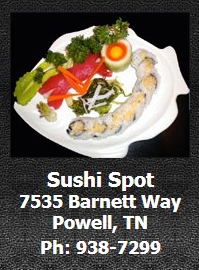 My CORRECTION:
QBs he groomed as an OC at Michigan: Tom Brady, Drew Henson, Brian Griese, and Chad Henne. All had great college careers. Every QB who started a game for him at Michigan played in the NFL. He also has a huge role in the career of Scott Lefler (now OC at V Tech). Scot Loefler was his QB coach at Michigan, then goes with him to CMU, then back to Michigan. When Debord (and Carr) leave Michigan he goes to Florida as QB coach for Meyer.
Cons/Questions:
Debord is the David Cutcliffe of the Midwest: Maybe we should learn from our past. How much is he like Cut? He was the OC at Michigan from 97-99. He was undefeated and won a national championship in his first year and won two Big Ten titles during that run before he decided to parlay it into a head coaching job at CMU. (Sound familiar.) In 1997 he was the national assistant coach of the year.
Then he comes back to Michigan: He was succeeded at CMU by Kelly and then Jones. He was on staff there but not the OC because Carr wouldn't shuffle the deck and move the OC who had replaced him. As a position coach he won another Big 10 title. Then in 06 he returns to the OC position and his first team makes it to the Rose Bowl. After Carr retires he looks just like David Cutcliffe after Phil to the Michigan faithful and so they go with the "sexy hire" instead, Rich Rod. You can find Michigan blogs that opine the fact that they hired Rich Rod instead of Debord.
When Carr retires Debord goes to the pros: He works under Mike Holmgren (a legendary offensive coach) at Seattle, then Lovie Smith (a very good coach who has a successful track record) at Chicago. Mike Martz who was the OC for the Bears (who knows a thing or two about offense) and coaches on a team that goes to the NFC championship. He stays there until Smith gets canned in early 2013, but past the coaching hiring cycle. Overall he has coached tight ends or the o-line in 5 NFL seasons.
The only real problem anyone has with him is the fact that he took two seasons off: Here are some other coaches who have taken seasons off- David Cutcliffe, Bill Snyder, Urban Meyer. He is 58, not 85. That means he is younger than Spurrier, Saban, Pinkel, and Les Miles. Roughly the same age as Miles and Richt. He isn't a dinosaur. Also, I'm not convinced he's just been hanging out at intramurals at UM. This job looks more like a way to add a football coach without counting him. Note that he was the interim in charge of the team after Hoke was dismissed (that doesn't sound like a guy who isn't involved in the program) and then he was involved in the hire of Harbaugh- that turned out OK.
I'm not saying I am for DeBord; just saying he has left dam good paper trail!!
Keep up the good work.
Eddie, Nashville'
All kidding aside Eddie, I appreciate your passion in this matter. I just want Butch Jones to get it right and not jump into anything. Comfort is not a reason for hiring somebody. Let's widen the net here and see what we can pull into the boat. If it is Debord, I'll support him 100%. All kidding aside, you make some good points though I think you give him wayyyy too much credit.

Chemical Ali would be very proud of Robert Kraft's press conference last night. The PATRIOTS owner is demanding an apology. He's lucky his coach and QB are getting to play in the Super Bowl. Those damn people are cheaters. Even Lance Armstrong is ashamed of the display of hubris from that organization. Talk is cheap. Judge the Patriots on their actions, not what they say.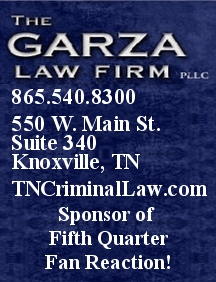 That they are using terms like 'person of interest' about a club house attendant tells me everything I need to know. Donte Stallworth told CNN last night that there's no way anyone did anything to those footballs absent of direction from either Brady or Belichick. Who do these people think they are kidding? Suspend them already.
Kraft is apparently pissed because his boyfriend Fidel Gödel allegedly executed a sting that led to 'Deflategate'. Hey, Bob. You people cheat! That's your legacy with the Patriots. From the Tuck Rule. To Spygate to this to whatever else is sure to come to light. You guys cheat! Live with it. The nerve of those people. Not even Mrs. Kraft thinks that some $12 per hour clubhouse attendant would alter those balls if it wasn't SOP.
Here's the real question. What will Tom Brady look like when he's forced to play with a football that is both official size and official weight? That's worth questioning...Isn't it?
Kraft is pissed.
Link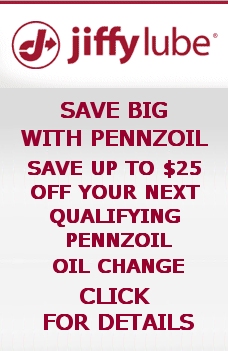 This is some food for thought. This year's Super Bowl. Could be the first of a few among these two teams.
Link
Chilling.
Link
What did those ladies do overnight without their Facebook?
Link
Final thought: I really don't have a final thought today. It's 4am as I post this. Here's one for you. What's it like to get a good night's sleep?
Tony