Now it's Orange Throat Time:
Orange Throat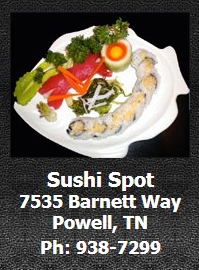 'Basilville:
Random musings and short shots as we celebrate a great weekend by our UT softball team:
SEVENTH HEAVEN
for the UT softball team on Saturday as they rallied for seven runs in the seventh inning to beat a good USC Upstate team. Sophomore Aubrey Leach hit a dramatic three-run homer with two outs and on a 3-2 count to give Tennessee a 5-3 lead. Yesterday, UT won 3-0 to close out Longwood and punch a ticket to host the NCAA Super Regional starting next Thursday vs. Texas A&M at The Sherri.
UT FOOTBALL RECRUITING STAYS ON A ROLL
as four-star safety Brendon Harris from Chattanooga Baylor committed on Friday, as we had suggested might happen in this space on Friday morning.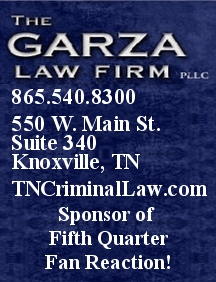 IF YOU CLICK ON 247SPORTS's
recruiting rankings and get to the page listing top players in the 2018 class from the Volunteer State, you see a lot of "T's" in the commitment column in the top 10. Butch Jones and staff now have #1 Cade Mays, #4 Harris, #5 Alontae Taylor, and #8 Brant Lawless, and look to have a chance to land #2 Greg Emerson, #6 D'Andre Litaker and #7 Camron Johnson.
Of course, we think these ratings are far from infallible, as we do think #9 Jordan Davis from Memphis (an Alabama commit) is deserving of a higher ranking. Let's keep in mind there will be several revisions of these rankings as these kids haven't played their senior years of high school but still this is good indication of how well Tennessee is doing in a year that is considered a very good one in the state.
INCOMING FRESHMAN TY CHANDLER
turned heads last week by winning the 100 meters at a regional high school track meet with a time of 10.83, setting a new school record at MBA. Chandler has great talent, for sure, and is badly needed to step up to the backup role behind John Kelly next season. RB coach Robert Gillespie's work with Chandler will be one of the most-watched situations during preseason practice in August. Our thought continues to be that Kelly will need to handle a huge workload of carries in the big games, and will need help. Kelly running behind what easily should be Butch Jones' best offensive line in five years should be the strength of this team.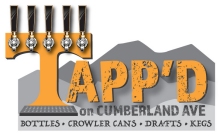 Coming Soon to Cumberland Ave!
GREAT STORY ON RICK BARNES
being on hand for former Longhorn T.J. Ford's graduation at the University of Texas, 15 years after he left early. There's no doubt Barnes is a first class guy and we're pulling for him to have a breakthrough season in 2017-18. Our colleague Keith Hatfield has all but guaranteed the Vols will make the NCAA Tournament next season. As of this writing, still no word on fifth year grad transfer James Daniel.
247 SPORTS' GRANT RAMEY
wrote an interesting story over the weekend about Barnes and staff now targeting more four and five star players in the 2019 class. We haven't given up hope that Barnes might land a Top 50 or at least a Top 100 player in the upcoming 2018 class.
Orange Throat
IGYAE'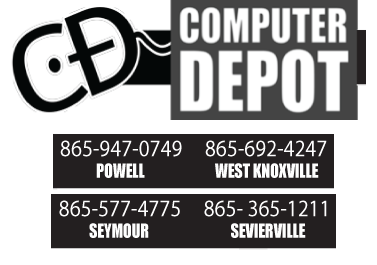 LADY VOLS SOFTBALL IS SIMPLY
the most consistent program on that campus in athletics and it ain't even close. They are without a doubt the standard bearer these days of UT sports. Go Lady Vols!
BUTCH JONES AND STAFF
are really getting it done in state. 'X' last week in this space was preaching patience from Butch Jones with not loading up on great tasting but less filling commitments. I think he's got a great point. This staff was highly regarded coming in, and it's proving to be fact.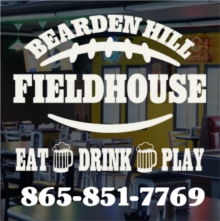 TY CHANDLER
can really fly. When you can do that in a competition it says a lot about his heart plus his wheels. How can you not be excited to see this guy in Orange in a few short weeks?
RICK BARNES IS A GREAT GUY!
I was excited when Tennessee hired him because Barnes has always comported himself with class while winning at a high clip. That clip of Barnes with Ford was tremendous. I'm thrilled a person of this type of character is on UT's campus.
THE PROBLEM WITH BARNES
is that it's not about being a nice guy at the D-1 level. It's about recruiting players and winning games. And my issue with him since he's been here is that recruiting has been average at best with him. Now, Grant Ramey is telling us that all of a sudden this staff has recalibrated and is going for some big fish because they've 'offered' guys. Do we write stories here when Butch Jones 'offers' guys? No. We don't. We write stories when Butch Jones lands 4 and 5 star players. I've never doubted Barnes as a human being. I do, however, doubt him at UT until he lands a big fish. And until he lands a big fish, UT hoops feels to me like a program in limbo. Sorry for feeling this way, but I must keep it real in this space.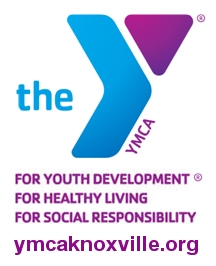 This Time I Really Think I'm In Love:
I'm back on the air today after taking a day of recovery following the Predators loss to Anaheim Thursday in Nashville. I was periscoping copiously from that venue when a curious message popped onto my screen from a viewer regarding my allegedly disliking Nashville. I've got to come clean with you here. I don't like Nashville. I LOVE Nashville. That place rocks. How can anyone not like Nashville? That place is beyond next level. In fact, I had a phenomenal time Thursday at that hockey game. It was easily the loudest most thunderous sporting event I've ever seen. The final 7 minutes of regulation were other worldly. At one point I got inner ear dizzy from the cascading sounds reverberating through my ear drum. It was a total rush. Playoff hockey live is a special sport. Playoff hockey live the way those teams are approaching this series is a tremendous opportunity to witness a sports spectacle. I'm telling you that Thursday night's game was easily the best non-college sporting event I've ever seen in person. You're talking to somebody that grew up in Philly watching the likes of Mike Schmidt, Steve Carlton, Julius Erving, Moses Malone, Randall Cunningham and Ron Jaworski here. I thought I'd seen it all until that experience on Thursday. Nashville is simply on fire right now for the Predators. If you get the chance to get into that building tonight....DO IT!!! And when you do, give me a full report.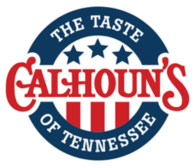 Why You Might Think I Dislike Nashville?
As for my alleged dislike of Nashville. I think I know where this started. I'm not a big fan of the Titans. Reason being they're geographically dishonest with their name. They are the Nashville Titans. Just like the Falcons play in Atlanta and call themselves the Atlanta Falcons, the Titans are the Nashville's team. Charlotte is geographically dishonest as well with that Carolina non-sense. Nashville is a city worth representing. I've got tons of listeners in the Nashville area and I love them but I'm not a Titans fan. I'm a Tennessee fan. As in Vols. There's only one Tennessee franchise in sports and they reside in Knoxville. Granted they're not very good at much these days, but they're still Tennessee's franchise. The Titans are not Tennessee's franchise. They're Nashville's franchise just as the Grizz belong to Memphis. I'm all for Nashville's grown. When they get an MLS team in a few years if they call it the Nashville ________ I will cheer for them. If they do that Tennessee garbage in their name I'll reject it. Does this make sense? Coming clean here...I love Nashville and its people but can't take the Titans.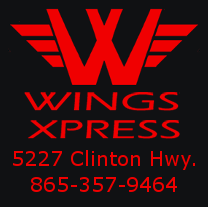 I'll Tell You How Great Nashville Is!!!!!
The best we could do Thursday night on my budget was standing room only tickets for Thursday's game 4. That's where we encountered a couple of super awesome folks. John and Angele Pietrangelo are amazing folks. We stood next to them the entire game enjoying what was a lackluster effort by the Preds where with 8 minutes left a couple of fans got up and left from inside the arena. At that point John and Angele were asked by the usher if they wanted to take those seats. At first they accepted and left our little party. Then all of a sudden they came back and said to me, "You know what? You've driven all the way here with your son. We want you to experience this comeback from those seats." I was blown away by that tremendous gesture toward us by a couple of Nashville's finest folks. To the Pietrangelo's I say thanks for making a memory my son and I will always share. Praise God for people like this!
Ron Slay is a recent graduate of UT. He's one of my all time favorite players but more importantly one of my all time favorite people. It's Ron's hope to land a coaching job in college sports. He told me on the air that he would even consider coaching women. I publish this letter today for Ron with the knowledge that a bunch of folks in the industry click on this space daily. If you would please retweet today's blog, let's get his name in front of as many people as possible. If you're in the industry and reading this, I want to say unequivocally that Ron Slay would be a wonderful addition to your coaching staff/organization.
To Whom It May concern:

My name is Ron Slay. For the past 13 years, I have been a professional basketball player. My career was a fruitful one as I had the privilege to play in over nine countries. I retired in 2016 to fulfill my requirements for my Bachelor's Degree at the University of Tennessee. My playing days have come to an end. I am interested in returning to the college game, but this time as mentor, recruiter, and Coach. My Bachelor's degree is in Africana Studies.

As a player at the collegiate level, I was a member of the 2003 All America team which included current NBA greats, Carmelo Anthony and Dwyane Wade. That year, I was also the Southeastern Conference player of the year. i led the conference in scoring and ended as its third-leading rebounder. However, it was during my Junior year that I sustained a season ending injury that forced me into a period of reflection about the fragility of sport and my life when my playing days have ended. It was then that I resolved that I would walk across the stage as a college graduate one day.

My life as a young man from a low income and single parent household has taught me some valuable lessons. It has also made me eager to help other aspiring student athletes acquire the self-discipline to succeed. I am confident that, if given the opportunity, my experiences (including a Senior year at Oak Hill Academy), insight, and relational ability could be valuable assets to your coaching staff. If you have any interest in my potential services as a coach and mentor, I am available to visit upon request. Please feel free to contact me at the following: (513)578-7229 or rslay35@hotmail.com (email).

Sincerely,


Ron Slay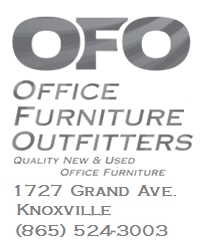 Finally:
Thanks to all who played in The Ellen Hatcher Memorial Softball Tournament over the weekend. Team Tony B, sponsored by Mike Carver looked like we should've been wearing UT Baseball uniforms the way we performed, but hey, we represented!
Finally II:
I wrapped up Saturday night with the Fountain City Ramblers under stars at Meatball Madness at the Fox Road Marina. We had a tremendous time with those people. What a great vibe that place has. Chris King is the absolute best and the guy can flat out sing. He ripped some serious REM with us as well as a few old school country tunes. At the end we were joined by local guitar wiz Jeff Fowler as we launched into a set of Gospel stuff. It was a great night. If you would like to book the Fountain City Ramblers, shoot me an e-mail and let's work something out.
Thanks to all who came out to see us play at Bearden Hill Fieldhouse on Friday as well as at Fox Road Marina on Saturday. We had tremendous fun.
Finally III:
THIS IS FLORIDA in a boxing ring.
Link
Finally IV:

Please Consider Standing With Your Tony Basilio Show & This Blog: If you liked what you read today at Tonybasilio.com, please consider leaving us a tip today. You will find the
tip jar above in this page
.
Get the app!
Droid
|
iPhone
Tomorrow…Vol Colonel returns plus Jack Tate, The Movie King presented by Smoothie King has another report.
Tony