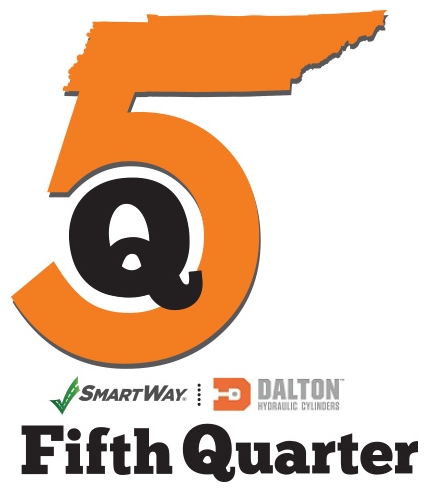 Saturdays This Fall
Tune in right after the game!

Listen on TonyBasilio.com
& On Your Apps!
Hope Monday
Posted: Monday, October 27th, 2014, 9:21 AM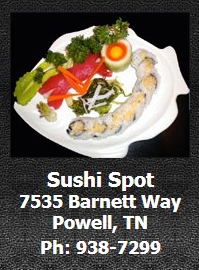 Ole wise man once said it's OK to be wrong but it's never OK to STAY wrong. Why didn't Tennessee try Josh Dobbs before they were absolutely pushed to the wall to do so Saturday night. It makes absolutely zero sense in retrospect. Vol Colonel has been telling me for sometime (and I've been mostly ignoring this) that Dobbs turned the corner. My disbelief on Dobbs stemmed from hype burnout. I don't believe anything related to the Vols until I see it. And seeing was believing Saturday. Dobbs is your QB the rest of the way. For some reason, we are going to play a game about who the QB is here. Butch Jones does a lot of thing really well but he's one odd guy in certain aspects.
It's not fair to blame Butch Jones and staff for not having Dobbs in the game for Florida, though if he would've played to the level we saw against Bama, Tennessee kills the Gators. Dobbs is bigger, faster and stronger than last year. That's player development. Kudos to that kid and kudos to that staff. Now it's time to refine his game. Time to work on limiting the poor decisions and forced throws. Hopefully he can get there.
Now the rest of the season brings life. Beano said he hasn't felt this rejuvenated about Tennessee football since 2004 when Fulmer made the decision to start the two freshmen QB's. This is season #2. From here on out, Tennessee is playing for the postseason with somebody at the controls that is physically capable of running the offense. What a concept.
The Vols need to get 3 out of 4 games down the stretch. It won't be easy. I could see them going anywhere from 4-0 to 2-2. I would give UT a 60% chance of making a bowl game. It's going to be difficult because you're a beat up football team with little margin for error. No off weeks in this league (except Vandy).
One player can make a huge difference. Take Prescott away from Miss State, what are they? Take Nick Marshall away from Auburn, what do you think you have? These spread teams need a serious athlete at the helm to make them go. Did you notice how well Tennessee's offensive line performed against the vaunted Crimson Tide? Brett Kendrick balled out the other night. The young Vols really grew up in that game.
South Carolina is beatable and they're season has been crushed. Never a picnic winning on the road in this league at night. A Very winnable game for the Vols sets up what should be an interesting week of radio for me.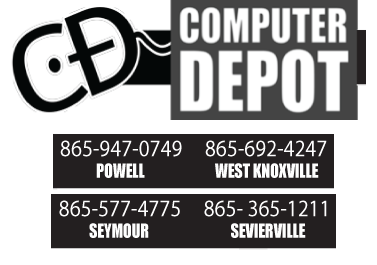 Vol Colonel is the man of the hour. He called that Dobbs deal from a mile away. What credibility!
Vol Colonel
'I don't know about the rest of you, but I feel really good coming out of this Alabama game. Now don't take that wrong, because I'm not celebrating any moral victory. We got beat and losing never feels good. I'm feeling good, because for the first time, in a long time, I feel really good about the product I saw on the field Saturday night with Josh Dobbs at Quarterback. I do believe
for the first time since Butch Jones took over this program, we witnessed what his offense can be. Today
I'm going to cover all of the bases on Joshua Dobbs and what I think Coach Jones needs to do moving forward. We'll also take our weekly visit around the SEC after the week that was.
why in the heck hasn't Dobbs been starting all year. This is really simple to answer. He wasn't ready to start at the beginning of the season. He had a bad summer and fall camp. His throwing was very erratic. He was sailing the ball a mile over the receivers heads. Believe me, a young Kareem Abdul Jabbar would have had a tough time catching what Dobbs was throwing. It's as plain as night and day, he simply wasn't ready.
I've also heard, well why didn't Josh start the game Saturday night. Once again, there's a very good reason he didn't start Saturday night. A coach has to maintain integrity with his players. Peterman had been our #2 QB all season long. He earned that role, it wasn't just given to him. You can't just jerk the kid's chain like that. Hell, with Worley hurt, you may have to go back to Peterman in the event Dobbs goes down. I think the coaches did the right thing by starting Nate and bringing Josh in on the 3rd series. It didn't affect the outcome of that game.
Now, here's what I'd like to see happen going forward. I think the future of this program starts right now. I think Coach Jones needs to come out and say Joshua Dobbs is the starting QB for the rest of the season.
I heard early on from someone close to the situation that Justin had a dead shoulder. By the time Tuesday or Wednesday got here last week, there was talk that he had a torn or partially torn labrum and that there was no way he could play in the Alabama game. I'll be dead honest with you, I can't say with 100% certainty if he will be able to return this season or not, and I can't say what the full extent of his injury is. I've heard he's done for the year and I've heard from people who say he isn't. When Coach Jones decides to drop the cloak and dagger campaign surrounding Justin's injury, maybe he'll clue us all in.
Here's the thing, and I don't want to sound cold hearted and I certainly don't want to say anything bad about Justin Worley. Justin has given his all for Tennessee this year and he has paid the price for it with his health.
That kid has been a warrior, there's no debating that. There's also no debating that Josh Dobbs gives us our best chance going forward, not only this year, but for the next two seasons after this one, unless someone can come in here and beat him out. This is big boy football and sometimes you have to make tough big boy decisions. This isn't intramural ball, where everybody gets a trophy. Coaches are paid the big bucks and they have to make the best decisions for the program. I think this is a very easy decision to make and I wish Coach Jones would just go ahead and make it. I don't see any benefit in rolling out all of that coach speak nonsense, that whoever has the best week of practice will start. I know who should start. You know who should start, and you know darn well Coach Jones knows who should start. I say knock off the BS and the game playing and let's get down to business. The future, starts now!

Around the SEC East:
South Carolina -
The Gamecocks played inspired football down on the plains Saturday night at Auburn. They went toe to toe with the War Eagles coming up short 42-35. You just know the head ball coach will be looking for revenge for last season's loss to the Volunteers this week in Columbia.
Missouri - It wasn't pretty Saturday vs. Vanderbilt. This game was 17-14 in the 4th quarter before Mizzou capped the day with a touchdown to win 24-14. Maty Mauk had another tough day at the office, completing only 11 of his 23 passes on the day.
Kentucky - The Wildcats were able to shake off the beating they took at LSU and were a thorn in the side of Mississippi State for most of the afternoon in Lexington, before eventually falling to the #1 team in the land 45-31. I'll say it again this week. I'm glad we get Kentucky at home this season.
Vanderbilt - I don't know what to say about Vanderbilt other than, they're the worst team in the SEC by a wide margin.
Georgia and Florida were idle.
Around the SEC West
Mississippi State - Mullen and his #1 ranked Bulldogs moved to 7-0 on the season after that win in the bluegrass state Saturday. Dak Prescott was in a walking boot after the game and while the word is, it was just precautionary, it bears watching. That team doesn't win 7 games all season without Dak at QB. I think the Bulldogs will have their hands full with Arkansas this week.
Auburn - South Carolina gave Auburn a heck of a fight Saturday night. That game was tied at 35 entering the 4th quarter. Auburn is a load for anyone to face because of that high powered offense. However, I think they are very suspect on defense and I think that will be their undoing. I think before all is said and done, they lose 3 games in the regular season, maybe 4.
LSU - They've won 3 games in a row now and are playing their best football of the season. Les Miles is one hell of a coach and his kids play hard for him. It's a long shot, but I wouldn't sleep on LSU just yet, in the wild, wild, west.
Alabama - I know it's debatable on who is the best 1 loss team in the country, but my eye-ball test say's, it's probably Bama. I know they've looked vulnerable at times, but they still have the best talent from top to bottom in the country.
Arkansas - They took care of business against UAB this week 45-17. I know they have lost a ton of SEC games in a row and I'm not saying they pull the shocker against Mississippi St. this week, but something tells me they give State all they want Saturday night in Starkville.
Texas A&M was idle.
That's all I have for now. I'll be back later in the week to talk about the South Carolina game.
Have a great week and Go Big Orange!
Your Vol Colonel'
Here's something worth discussing. Do you trust SEC officiating? The former VP of officiating for the NFL is calling out the SEC for conspiratorial behavior from officials during games. This is beautiful. Of course I live on the grassy knoll but what does it mean when a person of this repute accuses the SEC of something like this. Wow!!!!
Link
Hatfield IX Time:
Hatfield's Nine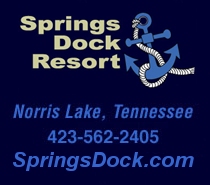 'Tony,
Tennessee has put the grinding part of the schedule behind them. The next four will say a great deal about the state of the program.
1. I'll be interested to see how the staff handles the quarterback situation going forward. Joshua Dobbs certainly gave the team a lift Saturday night.
2. The defense had their first really bad patch. They did recover after an awful start to play respectable football.
3. Alabama will likely be in the playoff. Their toughest remaining games are in Tuscaloosa.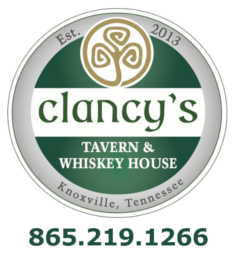 4. South Carolina has awful problems on defense. UT has a major opportunity on Saturday.
5. I just can't see Mississippi State running the table. They are a very good, not great, team.
6. Hugh Freeze did not handle losing well Saturday night. Tossing your quarterback under the bus is rarely a good move.
7. TCU has to be kicking themselves for blowing that huge fourth quarter lead against Baylor. They would be in fantastic playoff position otherwise.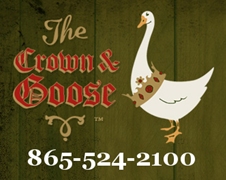 8. UT hoops has to play full court basketball this season. They are just too frail across the front line to play effectively in the half court.
9. Josh Richardson will be one of the five best players in the SEC this season. His hard work is being rewarded.
Keith'

T Mail:
'Tony,
No Amphi-BAMA-ian put their money on Tennessee with a 17 point spread favoring the team with the name of a jelly company (gah-rohn-teed)! Translation: Anybody who bet on the team named after a laundry detergent got CLEANED thanks to a sophomore QB who had not taken a game snap in 2014.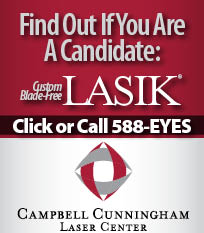 Winners: The Tennessee fan base who got a sneak preview of the future (if Coach Jones and his staff saw what everyone else saw and Nick Saban commended during his post game interview). Of course, that takes us back to the past -- six months ago to be exact. Josh Dobbs owned the Orange & White Game last April. Yet, throughout preseason and eight games, the Staff convinced the fans Dobbs' Orange and White performance only qualified as an aberration. Saturday night did we see another aberration? With Josh Dobbs at the controls, the offensive line only surrendered two sacks against the #4 (now #3) team in the nation. Aberration or reshuffled line? Dobbs rushed for the most yards by a Tennessee quarterback since Tee Martin against Syracuse in the opening game of 1998. Aberration or disinterested Alabama defense? The velocity of Dobbs throws gets the ball to receivers before defenders can react. Aberration or just luck?
Here's hoping Coach Jones & Co. saw what the fans saw Saturday night; then we'll all be BIG Winners!
Mike G. in OKC'
'1) I am taking equal parts encouragement and discouragement from Saturday's loss.

On the one hand, I'm encouraged that Joshua Dobbs has grown both physically and mentally to run the offense the way that Jones and his staff want to do.

On the other hand, I'm discouraged that it took us getting to this point to finally put him on the field. Those who moaned after the Arkansas State game that UT was holding something back on offense have been given a leg to stand on. Imagine what UT might have done to Florida with Dobbs leading the attack. Imagine what UT might have done last year had Jones not huffed and puffed, benched Worley, and started Peterman at Florida.



2) Jones should put his foot down with his QBs and tell them that they are NOT going to work with some other QB coach guru ex-spurt in the offseason. Period. My gut tells me that our staff had to "uncoach" and untrain our QBs out of what George Whitfield taught both Worley and Dobbs.

3) Dobbs appearance reminds me of the kicker from The Waterboy. Maybe it's the eyebrows. Anyway, when he got it rolling last night, I was just like Mister Coach Klein who sees Bobby Bouchez tackle the receiver for the first time. "Can you do this for me? Every game?"

I have to throw a little cold water here though. Yes, Dobbs led UT to some great offensive production against a very good Alabama team. But that could be a flash in the pan. It's one game against one team that probably had not prepared much for what they saw in Dobbs. It seems like we did this same thing last year-running with Worley (Shane Falco-sorry to mix football movie references) until he was beat to death, then putting Dobbs under center to go finish the season.

If this is not a flash in the pan, if Dobbs really can do this every game, then Tennessee will have a legitimate chance to win the last 4.

4) Curt Maggitt owned the statement from the defense that they let the team down last night. Did I miss the corresponding statement from the offensive side the last couple of weeks?

5) Finally, my youngest son is a genius. Certifiable. It's not always easy living with genius, because he'll be way out in another dimension when the rest of us were talking about nuts and bolts. But every once in a while we get a diamond. Today at lunch-out of nowhere he says, "Tuscaloosa. Where eHarmony and Ancestry.com are the same thing." Boom. Etch that in Stone on the expression rock!

Another time this week, he told me what Bammers say when they break up a relationship. "It's okay, we can still be cousins."

Eric S'
'The SEC officiating is pretty horrible and Jimmy Hyams gives Rocky Goode the air time to excuse the inexcusable week in and week out. Might be a good topic to cover in the slow months. I suspect gambling influences, point shaving, buying games, etc. happen in the SEC. Call me crazy but I think it happens.
And I'm not alone.
Link
Jack, Knoxville'
Midstate Heath wants a new nickname. Can you change your own name?
'Tony,
I want a new name instead of MidState, I'm thinking MidState Brigadier. (I'm working my way to General). I don't have to go to practices or watch game film to tell you Dobbs was the best option. Too many over think it and dissect it too much.
You have a young team. You put in your most UPSIDE. Period. Tony you joked with me about my Dobbs fervor, and said Peterman was faster, that Dobbs was horrible in practice, and requested to redshirt. If Dobbs did make this request, Jones should have told him, "nopey"- you are a champion kid! We need you).
Dobbs has always been the most upside-the most mobile and he throws the longest ball. Better than Riley Ferguson too. Did you see the last play of the Bama game on fourth down? A one on one long throw down the field. The receiver dropped it but that's what we should have been doing this season. We have raved about our wide receiver strength but what has it been worth?! You have to give them one on one shots down the field and give them chances to go get the ball. Marquez North will be grabbing them down in the NFL! Pearson can will himself to make the catch. Our receivers are getting separation. We have gamers ready to grab 50 yard shots out of the air.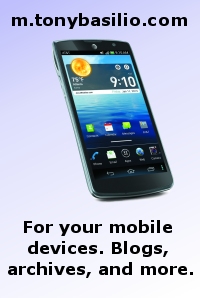 I have frustratingly expressed the obvious in about twenty emails since last year. Dobbs was the obvious choice when Worley was getting praises on the gimme wins. Dobbs should have started every game last year and this year. What a waste. Georgia and Florida were given away with Worley. We should have CHALLENGED Mississippi and Oklahoma instead of act like a moral victory was acceptable. The Vol Colonel acted liked Ole Miss was so brutal he didn't need to watch anymore film. Well, they WERE beatable. The O-line just needed a little help and hope from the QB to stretch the field. This further rests our stellar Defense.
I go all the way back to Oregon last year when everyone acted like the Ducks were invincible. They WERE beatable. But we stubbornly did nothing aggressive or unorthodox although we had nothing to lose. Now this year we get a mythical media bias towards Worley because everyone is worried about getting to a lame Beef O' Brady's Bowl. Who gives a crap!!? Because the seniors deserve an Idaho Potato Bowl wrist watch, or a Little Caesars a Pizza Bowl jumpsuit? A bus ride to Memphis or Nashville? Just go for it. Put your most upside on the field and act like we are playing for a championship.
MidState Brigadier'
Midstate: Let me think about that name change. Right now, I leaning toward no. Let me sleep on it. You can't just change your own nickname. It just doesn't work like that.
I hate to say we told you so here at tonybasilio.com but sometimes when you try something different it works out. Remember, it's OK to be wrong but you should never stay wrong. Butch Jones needs to lose some of his stubborn side going forward. Humble to the humble, inflexible to the arrogant. The second season is here! Let's celebrate!!!
Tony

Map of Recent Visitors @TonyBasilio.com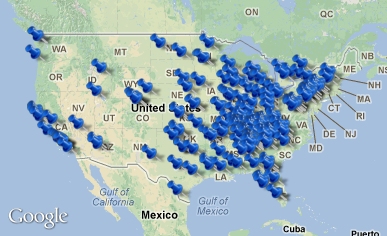 Calhoun's Atop Bearden Hill
6515 Kingston Pike
Knoxville, TN
865.673.3377
Calhoun's on the River
400 Neyland Drive
Knoxville, TN
865.673.3355
Calhoun's at Pellissippi Parkway
10020 Kingston Pike
Knoxville, TN
865.673.3444

Tony's
Talking
Points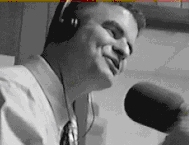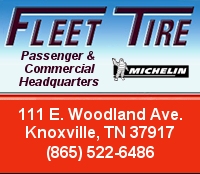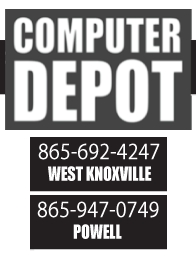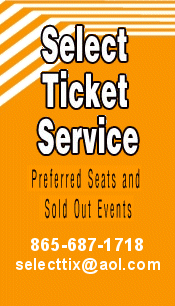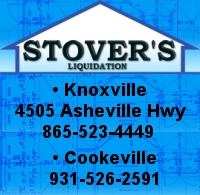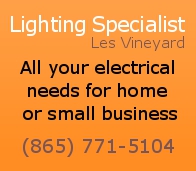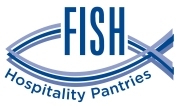 FISH Hospitality Pantries (a.k.a. Hospitality Pantries, Inc.) operates four pantries in East, South, Northwest and West Knoxville. They currently provide food to more than 11,000 families every month. FISH focuses on what more can be done to help ensure that everyone gets enough to eat.
Thank you for your support!
Click here to learn about continuing to support FISH Hospitality Pantries.