A Gigantic get for the Vols starts off today's blog. 'X' is here to extol the significance of the commitment of Darrin Kirkland. This guy has a tremendous football name and lots of game to go with it. Michigan's loss is Tennessee's gain. Tennessee's gain triggered a chain reaction through the recruiting world yesterday. Here's 'X', presented by Smoothie King and Fairways and Greens.
'X' Says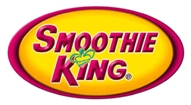 Darrin Kirkland, JR. picked Tennessee over Texas yesterday but it wasn't without a bit of drama. Tennessee was thought to be Kirkland's leader since his decommitment from Michigan and an official visit to Knoxville. However, Texas got Kirkland's last official visit. After Texas' in home visit last Tuesday and his decision to change his announcement date to yesterday, some thought Texas may have jumped in and supplanted Tennessee as Kirkland's school of choice. That wasn't the case at all. In the end, Kirkland was all Tennessee.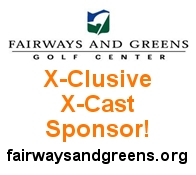 Kirkland projects as a middle linebacker at Tennessee. Being an early enrollee will give him an opportunity to be in the mix for playing time EARLY. He'll compete this spring with Dylan Bates, Gavin Bryant, and Kenny Bynum. Only Bynum has had meaningful snaps at the middle linebacker position. Whether Kirkland plays a ton next season on defense is still to be determined; however, he most assuredly will contribute on special teams barring injury.
Kirkland's commitment in my opinion allows Tennessee to move Jakob Johnson back to a defensive end where he is better suited. Jakob Johnson is a wonderful athlete who will do good things at Tennessee but he is out of position at middle linebacker.
The commitment of Darrin Kirkland is a big pickup by Tennessee and fills a huge position of need. As mentioned previously, Kirkland is the #1 rated prospect in Indiana, plays in one of the more competitive classifications within the state, and will also rep for Tennessee in the Army All American Game in January.
Unfortunately, when Darrin Kirkland decommitted from Michigan, it set the wheels in motion that led to Tennessee parting ways with Florida linebacker prospect Cecil Cherry.
Cherry had been committed to Tennessee for the better part of a year if memory serves me correctly. He is a very good prospect and the recruiting services rate Cecil Cherry and Darrin Kirkland similarly. Here, Tennessee saw a chance to grab a better prospect. One they seemingly had rated higher on their board.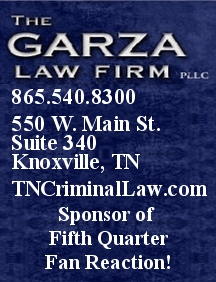 This is no disrespect to Cecil Cherry. Recruiting at its essence is a dirty, cutthroat, bottom line business. Tennessee saw an opportunity to better itself at a position of need and they seized the opportunity.
Unfortunately, it wasn't only Tennessee that thought Kirkland was the better prospect. Texas had Kirkland ranked ahead of the aforementioned Cherry as well. Texas kept Cecil Cherry from publicly committing to the Longhorns for over a week until they found out where they stood with Darrin Kirkland. Hours after Kirkland announced for Tennessee, Texas took Cecil Cherry's verbal commitment.
Congratulations to both.
'X'
With the news on Jason Croom being out for the Gator Bowl, you get the feeling that Josh Malone needs to grow up on the field in a hurry. By my count, UT is down 4 WR's from the start of the season. Malone must play up to his hype in this bowl game. I'm starting to think the under looks pretty good as a bet in this one.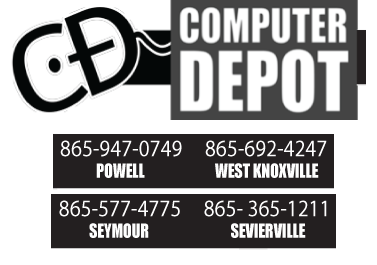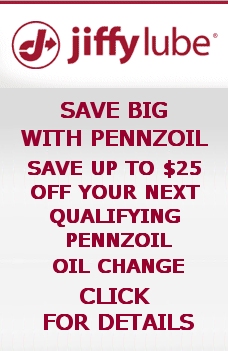 Dylan Jackson of Maryville High School is now a free agent after decomitting yesterday. No surprise here. This one has been brewing for several weeks. Tennessee wanted him to play offensive line and Jackson's preference is on defense. LSU has been involved for months. It will be interesting to see if he ends up there under a promise of a crack at remaining on defense. Several personnel types I trust say he's a potentially great offensive tackle at the SEC level and a decent D line prospect.
It was great having Alvin Harper on yesterday right off the top of the show. Check the archives if you missed the interview. He cleared the air on his supposed heat with UT over the non offer to his son Alvin Jr. I believe after yesterday that Tennessee and Cherry had a 'mutual' parting (Alvin's words). I don't think Alvin played any role in it. Just my take.
UT Hoops Recruiting Report: By CC Hoops
' In the 2015 class, the player Tyndall is going hard after right now is
KeVaughn Allen 6-2, 170lbs
who the staff are recruiting as a Point Guard. Allen is rated a 4 star by the recruiting services. Here's some video on him.
Link
An under the radar guy the staff is looking at is
SF Kaleb Johnson 6-6,190 of the Carlise
school in Martinsville, VA. Tennessee was one of the first to offer and now some other high major schools like Minnesota, Georgetown and Auburn have jumped on board.
Let's start with the potential centerpiece in
Abdul Ado
. He is a 6-10, 230lbs man in the middle. He is rated 5 star, Top 20 from
Hamilton Heights Academy in Chattanooga
. Again Tennessee was one of the first to offer and now the blue bloods are jumping in his recruiting. I believe Tyndall feels good at where they are at with him right now.
Link
The next on the list is 5 star
F Braxton Blackwell the 6-8, 220 pound talent from Nashville
is still giving Tennessee a long look.
Link
Another 5 star the staff is in on is
SG Josh Langford 6-6, 200lbs out of Madison Alabama
. Langford is also a member of the Atlanta Celtics.
Link
The staff is still hard after:
4 star PG Quentin Goodin
6-2,165lbs, 4 star. Check out the video. He could really help this team.
Link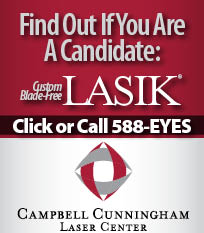 F Romello White 6-8, 205, 4 star Suwanee, Georgia Legend Academy
...
Link
PG Quentin Jackson originally from Raleigh
(at Carlisle School) a teammate of Kaleb Johnson in an under the radar guy that is an intriguing prospect.
Link
Forward Ezekiel Balogun
6-5, 205 lbs who is a teammate of Abdul Ado.
Link
Despite the NCAA stuff swirling around Tennessee's program, the staff remains involved with a different class of athlete than the Cuonzo Martin era. If Tyndall can just get a few of the guys, the future could be really bright for Tennessee basketball.
I'll give it to Donnie Tyndall and his staff. These guys have a wonderful ability to disassociate. They aren't letting any of the NCAA turbulence slow them down on or off the court. Tyndall is winning friends, influencing people and building something in Knoxville. It's as if nothing at all is going on behind the scenes. Amazing work by him.

Jon Reed Time:
Jon Reed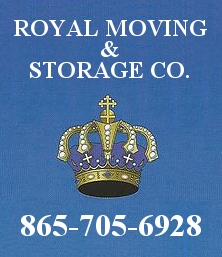 'It has been a busy week for the University of Tennessee.
On Monday morning, local product Dylan Jackson announced he would no longer be staying in Tennessee to play for the Vols. The Maryville defensive end has offers from Stanford and Alabama but looks to be headed down to Louisiana to play for John Chavis at LSU. By all accounts, the hang-up is that Jackson wanted to play on the defensive line, but Butch Jones and his staff projected him as an offensive lineman, which would fill a position of need for Tennessee.
A popular cliché of recruiting is to focus on a player's list of offers instead of counting their stars on their ranking. In Jackson's case, losing a player that LSU thinks highly enough of to give a shot at playing defense should be a bigger deal. The Tigers routinely have one of the nation's top defensive lines. Despite how you feel about his chances of being an effective defensive end in the SEC, we should all be able to agree than the Vols are not in a position of comfort to be okay with losing athletic guys listed at 6'5" and 243 lbs. It's harder to swallow when you consider that he is right in the school's backyard.
Monday afternoon The Vols picked up a commitment from a highly ranked linebacker that was once headed to Michigan before their turmoil-filled season, Darrin Kirkland, Jr. He chose the Vols over Texas, Mississippi, and Oklahoma. Being an early enrollee drastically improves Kirkland's chances of making an impact in 2015.
The announcement stopped the hemorrhaging of attrition from the past week as members of the 2014 recruiting class announced their intentions to continue their careers elsewhere. Now, Tennessee can look to finish strong as National Signing Day inches closer.
Man can't live on recruiting alone. This is where the hoops Vols come in.
Donnie Tyndall and the basketball team look to continue to prove that sentiment this basketball season. Sunday's performance against Butler was both the worst and best of the Vols. For much of the first half and in stretches in the second, the offense was sloppy and made fans legitimately question how Tennessee was going to ever score again.
The flashes of brilliance were undeniable. When Tyndall's team plays his ideal defense, it appears that eight Vols are on the court at one time. And when the defense is flying around, it leads to the necessary fast break opportunities that this team will have to have in order to score enough points.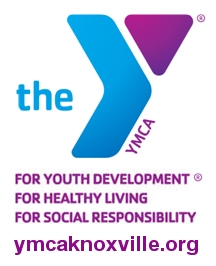 Making the NCAA tournament does not seem like as much of a pipe dream as it did before the season. Winning out of conference games on the road carries weight on resumes, and Wednesday's game against North Carolina State presents the last opportunity of the season.
Two things are already clear, however. Donnie Tyndall is going to maximize every ounce of talent that is left on this roster, and Josh Richardson is an all-SEC talent.
Follow @jon__reed on twitter and listen to the Young Guns every Friday from 3-5EST on the Tony Basilio Network.
Jon'
I'll say this for poor Jon Reed. He's all in all the time. I'm holding out hope for a winning season for the Vols while he has them in the NCAA Tournament. This team is capable of beating and losing to most team on the schedule. When you're as deficient at point guard as these guys are, who knows? Plus they were 326 in 3 point shooting going into Sunday. And there is no proven big man on campus. And some people are thinking NCAA Tournament. I'm marveling at this coaching job by Tyndall and staff. I'm marveling at how hard these kids play and how far they've come in a short amount of time. It's all amazing to me.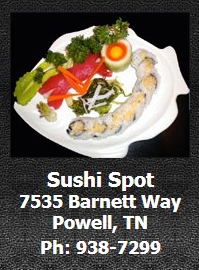 Joe Giglio of the Raleigh News & Observer joins me today to talk Tennessee NC State on Wednesday. I had Wofford Head Coach Mike Young on yesterday to discuss the Terriers upset of NC State a mere few hours after it went down. Tennessee's task tomorrow is tougher due to that result. Joe Giglio provides some interesting nuggets that we're sure to discuss today on the show when Joe appears at Noon Eastern.
Link
Leslie Edwin Miles is sticking around.
Link
This is SWEET!
Link
RIP Elwood Pennington. A local educator that poured his life into countless young people in our community. What a class act. My deepest sympathy to Chad and the rest of the Pennington family.
Link
Tony