On AJ Johnson & Mike Williams: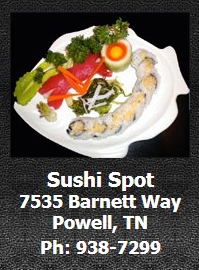 Sources tell me Butch Jones had a semi incomplete picture of events when he met with the media yesterday. Thus his policy on no players practicing with legal matters pending turned into indefinite suspensions as the day wore on. This doesn't mean the players in question are guilty of anything but it does mean that UT thinks there is enough there to err on the side of caution. This is a non-Jimbo Fisheresque approach to this matter. So, Tennessee is going above and beyond on this until it's resolved. This should be applauded. As of this writing it looks like one female allegedly involved in this alleged incident is going to press charges. She is a student at UT while the other female is from Florida. A source close to this last night told me that the out of state female is prepared to testify in this case if it comes to that. I wouldn't count on AJ Johnson playing this weekend unless both females along with the authorities decide this matter isn't worth pursuing.
This is a great question Randy Moore asks at insidetennessee.com.
Link
The reason it's a great question is that the Mizzou game becomes a question mark now. This is turbulence and it is a distraction. Plus AJ Johnson is a huge loss on the field. What a truly sad story for all parties involved. And yes, I'm including Tennessee fans in this.
I love Butch Jones pretend diagnosis of a high ankle sprain. EVERYTHING is a high ankle sprain. The best part? There's literally no such thing as a 'high ankle sprain.' Mack Crowder is 'questionable' for Saturday.
Link

On Donnie Tyndall:
This is a damn witch hunt. Kudos to Gary Parrish for his TREMENDOUS reportage in this matter. He has been out front on this one and deserves hearty congratulations. His report last night linking Benedict Arnold O'Conner and Frank Smith, the NCAA's lead investigator (who will be here in Knoxville today) is most poignant. O'Conner and Smith were on the same coaching staff together several years back. O'Conner and Smith are two old running buddy's sharing a joke and Donnie Tyndall is the punch line. This appears to be a personal vendetta (O'Conner) with the deed being executed by another buddy (Smith). What kind of operation is the NCAA running? Even the guy back at SEC headquarters giving direction to the football officials in crunch time knows this is a set up. As you will see Keith Hatfield elaborate on below, this is dirty pool. This is piss poor on the NCAA's part.
I shared last week that one standing AD in Division I last week told me that the NCAA wants to appear to have teeth on the enforcement end. The regulatory body of major college sports has had an embarrassing run dating back to the bungled Miami situation. They had Miami dead to rights and couldn't close the deal. Quite frankly, Donnie Tyndall appears set up on a T in this situation. This is like a mob hit on the guy. Why doesn't Smith take him out in the parking lot behind Thompson Boling Arena and shoot him today? I believe O'Conner has gone to his buddy and opened up a can of whoop ass on his friend by spelling DT's practices out from A-Z. That's the word in the hoops community. This is troubling. What kind of person does this? And NCAA, don't you have bigger fish to fry in Carolina?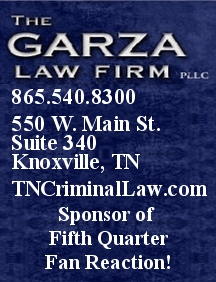 I've been telling you that Dave Hart isn't going get in there and fight for Tyndall. And he's not. This is an odd situation as Tyndall seems to be the only party on the line here. Tennessee's in no real danger unless something happened here in the short term. Meanwhile a source at Southern Miss told me they don't seem too concerned about what would come of this on their end. So, we're down to this... This looks like a case of institutional bullying from where I sit. It's time to execute a state mandated hit on poor Donnie Tyndall. Do you believe the NCAA would be here if O'Conner didn't have hurt feelings and no hoops career. This is vengeance and jealousy. Plain and simple. The NCAA remains a disgrace as you read this.
Here's the Gary Parrish article I'm raving about today.
Link
Keith Hatfield smells a rat on this one and he's right. Keith is a practicing attorney that's calling this one right down the middle.
Hatfield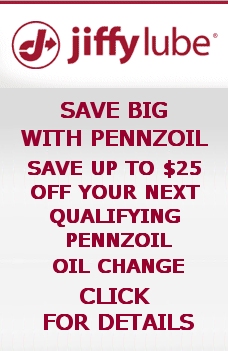 '
Just when I think the NCAA has bottomed out, they sink to a new low. As Gary Parrish reported last night, the NCAA investigator handling Donnie Tyndall's case is a friend and former colleague of Wade O'Connor. That is so inappropriate that it defies logic.
Z
No matter what Donnie Tyndall is alleged to have done, he deserves a legitimate investigation conducted by an impartial agent. Frank Smith is obviously not that person.
One would have hoped the NCAA learned its lesson about underhanded tactics from their ill fated dealings with Miami. It is impossible to make this situation look on the level. Smith should immediately be removed from this investigation.
If that doesn't happen, Tyndall and his counsel should make sure they use the court of public opinion to discredit the process. They need to fight fire with fire.
Keith'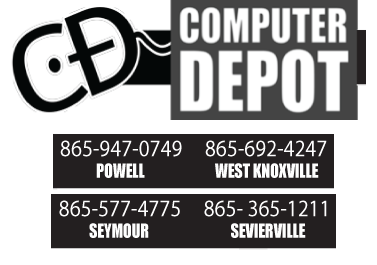 Double shot of Hatfield time!!!
Hatfield's Nine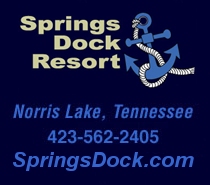 'The cycle of bad news immediately following anything positive involving UT athletics continues. It would be nice to have some time to enjoy good news for a change.
1. Butch Jones is in a totally no win situation right now. You want to back your players, but you've also got to protect the program's image.
2. There are no winners in these scenarios. The allegations themselves ruin reputations.
3. I liked a lot of what I saw from the basketball team Friday night. Their effort, especially in the second half, was unquestionable.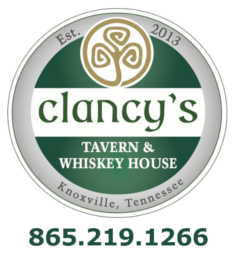 4. Josh Richardson needs someone to step up and take over the primary ball handling duties. He's being forced to carry too much of the load right now.
5.
I believe Kevin Punter is going to be a major contributor. His toughness is a welcome addition.
6.
Donnie Tyndall faces the NCAA today. Here's hoping it goes better than the meeting Bruce Pearl had with the 'AA a few years back.
7. ESPN does a fantastic job with their Tipoff Marathon. It's a nice way to get the season started in earnest.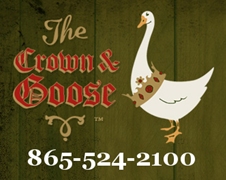 8.
The Braves and Cardinals executed a very interesting trade yesterday. Shelby Miller and Jason Heyward are both still on the upside of their careers.
9. Webb's decision to end their series with Catholic is shortsighted. Rivalries are what make sports.
Keith'

Jon Reed is a young man with a great future in this business! He gets a little emotional on Twitter sometimes but who doesn't?
Jon Reed
This week Tennessee fans find themselves coming off of another step forward: winning a game they were supposed to win while avoiding a potential letdown. Winning has shifted the meaning of being young. Earlier, being young was a handicap, but now, Tennessee's talented youth has sparked a late season surge and raised expectations for next year.
The quarterback position is now a major strength and solidified heading into the future.
Saturday's dismantling of Kentucky was progress. With Missouri coming into Knoxville for Senior Night, the storyline shifts again: Tennessee's back isn't against the wall. Starting with their trip to Columbia, the Vols were searching for any route that would get them to six wins and a bowl berth. Now there is an obvious light at the end of the tunnel with Vanderbilt still on the schedule.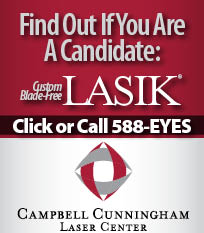 On the other hand, Missouri is in position to win another division title. They have everything still left to play for. The Tigers should want it more because it means more to their season. Butch Jones and his staff have to find a way to generate emotion.
The defense had the luxury of going against Kentucky's backup quarterback during a crucial stretch that blew the game open. Missouri QB Maty Mauk has been inconsistent this year and, in their biggest game of the year against Georgia, showed that he is more than willing to take chances and turn the ball over. Creating pressure while keeping containment will be key for the defensive line.
Josh Dobbs continued his solid play against an inferior Kentucky defense. He will get a real test this week. The best news about the blowout win was that Dobbs was able to avoid many hits. Look for the rushing attack that was on display against South Carolina to return.
Will the next role finally be the rise of a sleeping giant?
Listen to the Young Guns on Fridays from 3-5 EST on the Tony Basilio Network and follow @Jon__reed on twitter.'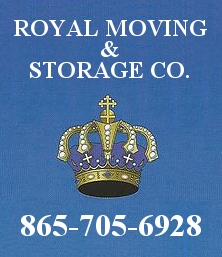 Ben Testerman's testimony about the character of deceased UT Tennis player Sean Karl literally brought tears to my eyes. Wow. So powerful. What amazing beauty can come from the worst of situations. Please keep his family in your prayers.
Link
Is Jameis Winston ever going to have his 'hearing'?
Link
Florida had their 33 game home winning streak snapped by Miami last night in hoops? Miami was picked 10th pre season in the ACC Why couldn't Miami hang on with Florida State?
Poor Titans fans. Sat in that brutal cold on a Monday night to watch that. I tip my cap to the Titans, they were 2-7 coming in and really scared the Steelers. Pittsburgh's strategy when they play lesser likes seems to be to keep it close. It makes zero sense but whatever.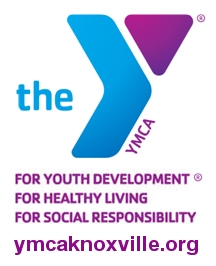 I love this! Soccer jerseys of all 50 states. These are beautiful. Tennessee's rocks!!!!
Link
Only in America.
Link
I'll be at WWE Smackdown tonight at Thompson Boling Arena. The event gets under way at 7pm and if you're there, come up and shake my hand. I would love to meet you. I love live wrestling! WWE needs to work in a hidden replay official for tonight to give the festivities an SEC twist. Should be a great show.
Tony