The Tony Basilio Show

Heard on

99.7 FM and 1040 AM

WJBE

Weekdays in the Midday

From 11a-1p


Call In To The Show!

865-200-5402

Tee Mail Is Back!

865-544-VOLS(8657)

Click Here To Get the Droid App!

Click Here To Get the iTunes App!

Live @ Hardee's East Broadway Maryville

Posted: Monday, November 25th, 2013, 11:04 AM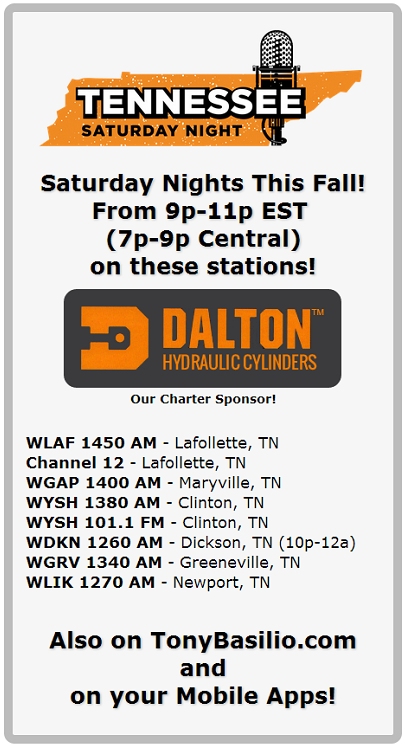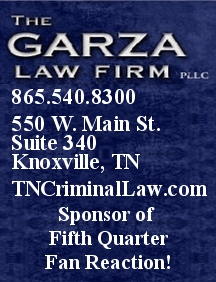 Shocking. Absurd. Where to start. Sorry Vandy. Yawl belong. And Tennessee doesn't right now. Seeing was believing. Tennessee has lost twice in a row to them. Every other record has disappeared in the modern era, so why not this one. Beano was speaking the truth on Tennessee Saturday Night (
you can hear the replay here
) when he said that Butch Jones really has his work cut out for him because Tennessee has become losers. 5 losing seasons in 6 years. Are you freaking' kidding me. And you must continue to remind yourself of this otherwise Jones bears more blame than he should. He's not a miracle worker. At least not yet. James Franklin is an absolute winner. And Franklin's a miracle worker. Never seen a game like this where one team just kept coughing it up and failed to capitalize all game until the very end. I'm still stunned. I've never felt like that after a game. Total shock.
What's really disappointing about that game is the way UT failed to keep the game in front of them. Faking that field goal may be the dumbest thing I've ever seen in my life from any of my favorite teams. You just can't do that in the moment. What's the point. You can tell me Palardy is hurt and I will tell you to put another kicker in that spot. It's a FG of less than 40 yards. You don't play around with that when you have a chance to make it a 6 point game. Youíre going to tell me that it ended up not having an impact on the final score and you're wrong.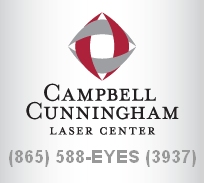 This group of seniors, God bless em was really something. That play from midfield with the game literally on the line where UT lost two yards on a 3rd and 1 was emblematic of that under achieving O line. The whole NEVER came close to equaling the sum of the parts. And that game was heartbreaking and frustrating to the last drop. Did you see Josh Smith get his hands on the ball at the end of the game? Of course it would be way too much to expect him to catch a ball that's tipped but when you're winning you make those plays. In a special season you may come down with that ball. This year and in this era? He has a sure catch down at the 25 hit him in the face mask on a ball that was untouched. And that fake kick? Do you realize that if Tennessee catches that ball for a first down it would have been the longest reception of the night? Absurd.
What makes that game more frustrating is that silly spot review at the end of the game. Did you see video evidence as to where the QB was? Was it conclusive? That's what I thought. There was no video evidence. NONE. Absurd.
Vol Historian wonders how we made it all those years without 4 hour football games lengthened by all these DAMN REVIEWS.
Link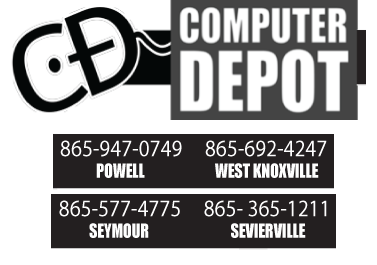 Keith Hatfield brings it in today's Hardwood Report presented by Springs Dock Resort!
Hatfield's Hardwood Report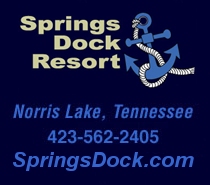 Tennessee took care of business Friday night and heads into the atrociously named Battle 4 Atlantis playing progressively better. The three game home winning streak the Vols ride into the Bahamas wasn't exactly against the elite in college hoops, but UT did seem to shake out of the collective fog they played under at Xavier. The offense was
far more fluid and the defense showed signs of becoming stout enough to hold its own. The improvement will need to carry forward against the improved competition the Big Orange will see beginning Thanksgiving night.
UTEP, Thursday night's opponent, has gotten out of the gate a little slow. The Miners have lost twice to rival New Mexico State. They still possess the kind of height across the frontline that has frustrated UT, especially Jarnell Stokes, of late. It's a well coached opponent that is certainly better than any of the three squads the Vols have beaten so far.
This is the part of the season where Tennessee has come up short in Cuonzo Martin's first two seasons in charge. The most significant victory in Martin's initial in season tournaments as the Vol head coach is against UMASS. That's simply not good enough. Two wins this week would do wonders for this team's resume.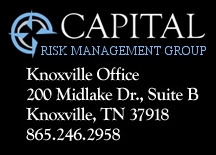 UTEP is a good opponent, but one UT should handle. A win would give the Vols a shot at the victor of the Xavier-Iowa clash. That would provide Tennessee the opportunity to play Kansas in the tournament finals, provided the Jayhawks don't stumble in an underwhelming bracket.
Playing for the championship on Saturday would mean the Big Orange has taken a major step in the direction of an NCAA Tournament bid.
Quick Hitters
VCU missed an opportunity to solidify its status as a high NCAA seed by losing twice down in Puerto Rico. The A-10 won't provide them with many chances to impress the people assembling the brackets.
Harvard suffered a similar fate. The Crimson failed to hold a second half lead at Colorado and lost a shot at some out of conference credibility.
Derek Kellogg appears to finally have UMASS ready to meet the expectations that were set when he returned to his alma mater.
Arkansas can help the SEC out with a win against Cal today. The conference desperately needs some meaningful nonleague wins.
Arizona State has a chance to further bolster their resume against Marquette tonight. Buzz Williams is still looking for a consistent rotation.
Dayton has quietly fashioned a good start. Archie Miller's club gets a shot to prove their legitimacy against Gonzaga late this evening.
Keith
Wes Welker is a stand up guy. The AFC just got a little more interesting with the Pats come from the dead all time comeback over the Peyton Manning and the Broncos.
Link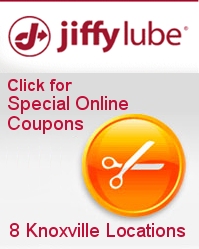 NFL officiating is absurd as that UT/Vandy game.
Link
That was Brady's largest comeback of his career.
What is Jacksonville doing? Quit winning already. You need a QB. Stop it.
What's the deal with all these fans jumping out of stadiums all of the sudden?
Link
It actually happened TWICE yesterday as this poor guy fell in Baltimore yesterday.
Link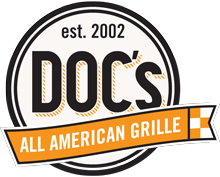 How 'bout them Titans? With the passing of Bud Adams, wouldn't it be fitting if the Luv Ya Blues ended up in the playoffs.
Link
OMG. Former Vol Michael Rivera took a real shot yesterday against the Titans.
Link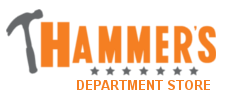 Peyton Manning finished with 150 passing yards, his first sub-200 yard game with the Broncos. (Courtesy ESPN Stats Info)
ESPN had an insane graphic last night. 'Teams down by 24+ at half in last 50 years had a record of 6-485 coming into last night.' Sheesh.
Poor Georgia. With that team they had to start the season they should be preparing to play in the SEC Title Game next week. Instead they've lost another starter to an ACL injury. Awful season for them.
Link
Miley Cyrus was flat and way off key at the American Music Awards last night while Katy Perry is Chinese. Who knew?
TB

---
---


Calhoun's Atop Bearden Hill
6515 Kingston Pike
Knoxville, TN
865.673.3377

Calhoun's on the River
400 Neyland Drive
Knoxville, TN
865.673.3355

Calhoun's at Pellissippi Parkway
10020 Kingston Pike
Knoxville, TN
865.673.3444


---
---
Live @ Hardee's 2105 East Broadway Maryville

Posted: Friday, November 22nd, 2013, 8:23 AM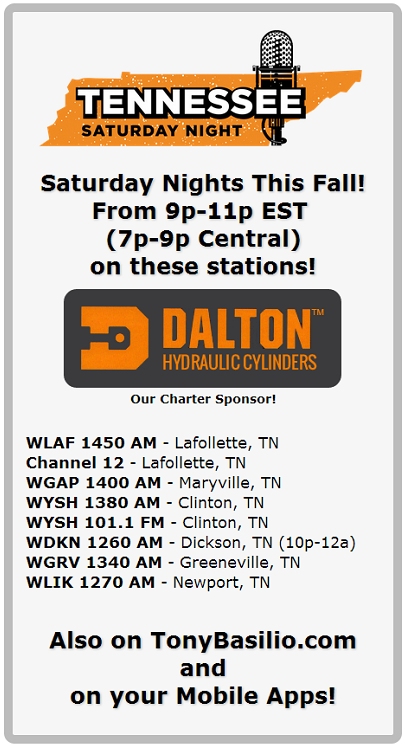 The Vols will absolutely positively not lose tomorrow night. I will not accept the concept of Vandy beating Tennessee two years in a row. My mind simply will not comprehend the possibility of this happening. In fact on the show today I want to hear from you why and how this will NOT HAPPEN. TENNESSEE WILL WIN TOMORROW IN NEYLAND STADIUM. I don't care what happens in that game. I don't care how ugly or boring it has to be. Sure, UT has failed to score TD's in that past three games. We all know the #'s. If UT has to kick the ball all night long and get out of there with a 3-0 win in overtime, I'll take it.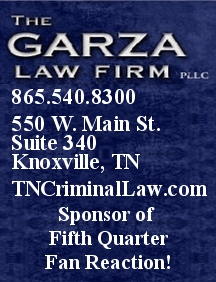 The point is that Vandy doesn't beat my University of Tennessee twice in a row. And this has nothing to do with Butch Jones and this being his first year. This is bigger than any of that! Dammit, We are Tennessee and they are freakin' Vandy. Until recently, they are the closest thing to corporate welfare that this league has. They've been a taker and not a manufacturer of anything but suckitude for decades in this league. Maybe it's somewhat acceptable for Vandy to beat UT twice every quarter century (though this is debatable), but Vandy WILL NEVER beat Tennessee twice in a row in this modern era. Do you realize they can't even sell out that little stadium they play in down in Nashville? You can't let a program like this have any kind of winning streak on you.
And again, this isn't about X's and O's. This is about life. And life around here is going to suck if........Well, never mind. You get the point.....I can't take another losing football season. It's time to get this program back. And it's going to happen tomorrow night in Neyland Stadium. James Franklin may be a very good coach but he's not going to be enough tomorrow night. Too much history in this place. Too much magic around here. He's done a great job no doubt, but we must be us. UT is superior on the football field. Will you join me today and tomorrow in setting the tone and believing this. It just may spread. Let's take back ownership of this series and do it today!!!!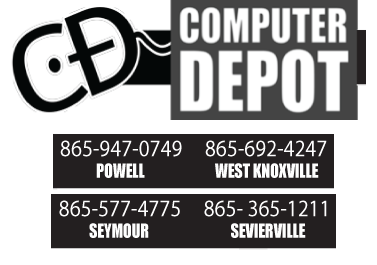 Vol Colonel feels me today....
The Vol Colonel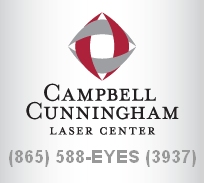 'Saturday is a big day for our Tennessee Volunteers. It's the last home game of the season and its senior day at Neyland Stadium, not to mention our bowl hopes hang in the balance as we meet Vanderbilt for the 108th time. Back in the spring, I wrote on these very pages that I was an optimist and I predicted our record to be 6-6. I also said that I thought there was a chance we could go 5-7 and if we did, that I wouldn't be disappointed. Well, we're still in line to go 6-6 but I must confess to you now that we're almost to the finish line, I will be greatly disappointed if we don't beat this bunch from Nashville and seal the deal with a win over Kentucky next week.
Number one, there is no excuse for this university to ever lose to Vanderbilt on the football field, especially when playing at home. It's a damn shame that this series has gotten as close as it has over the last 9 years or so. We beat em by 5 in 2004, I know we all remember losing to em at home in 2005, it was a 1 point game in 07 and in Doolittle's last two years it took overtime to get em in 2011 and last year was just the pits as they took us behind the shed in Nashville 41-18. I'm ready to get back to beating the tar out of Vandy and with the way Butch Jones is recruiting it up, I know we're going to get back to laying the wood to em but we can't put the cart before the horse just yet. I'll be happy and content with just getting the W Saturday and moving on to Lexington to seal that bowl bid. I think we'll be in for a tough game but if we execute and don't turn the ball over, we should win this football game. We've had an extra week to prepare and Coach Jones is 13-1 in his career coming off a bye week.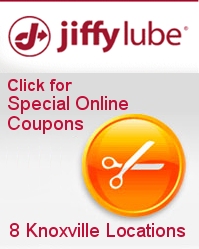 The key for me this week is being physical up front on both sides of the ball. Our defensive line has played awful the last 3 games. There's just no sense in being as putrid as they've been. It is a must this week that they not only apply pressure to the quarterback, but they need to get after it and record some sacks. On offense the same thing, punch em in the mouth up front and open up some lanes for our running game. There's no doubt in my mind if we can run the football, we'll be able to make some plays in our passing game. Special teams will also be a key, we can't be sloppy especially in coverage. We can ill afford to give Vandy any cheap points in this game. The bottom line here folks, we just need to keep this game in front of us, be physical and make them earn everything they get. They're a scrappy football team and their coach will have them ready to play, but if we're on our game they won't beat us.
Tennessee 27 Vanderbilt 23
Have a Great Weekend and Go Big Orange
Your Vol Colonel'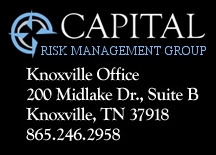 28 UT seniors deserve to win tomorrow night. These young men have been through way too much just to come up empty handed.
Link
96,000 tickets sold for tomorrow night. Will be interesting to see how many actually go. Hope the place is a jam packed sellout for kickoff.
Link
Not meaning to diminish the importance of an alleged sexual assault but this Jameis Winston can't possibly end well for him. Think about it. If he's cleared, this ALWAYS hangs over his head in the mind of those who believe all who participate in big time sports can behave with impunity. If they charge him and he's ultimately cleared it will take till way past the National Title Game to do so meaning that under school policy Winston would have to sit as he will be suspended from school. The only bet he has is that this will clear up in the next couple of weeks and go away. Do you see this happening. Yeah. Me Neither. In the meantime the story continues to intensify.
Link
It goes without saying that if Winston did sexually assault that young lady he needs to never see the light of day ever again let alone the adulation of professional or college football.
I sat down Thursday afternoon with two former Vol basketball players, Dr. Earl Keister and Mr. Hank Bertelkamp, to talk about the history of Tennessee Basketball. This is a little piece about the formation of the "Orange Tie Club."


Basketball Vols favored by 20 over Tennessee State tonight. 20 points is a lot of points for a team that hasn't shown the ability to focus for a full 40 minutes.
I'm really enjoying Keith Hatfield's Hardwood Report. What a great addition this is to the web site.
Hatfield's Hardwood Report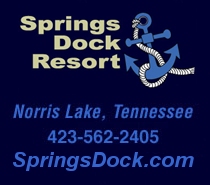 With the unfortunately named Battle 4 Atlantis on the horizon, Tennessee gets in one more tune-up at the arena tonight. Winless Tennessee State will provide the competition, in the loosest sense of the word. Through 120 minutes of regular season play, Cuonzo Martin's squad hasn't looked like a team many expected to set up shop in the Top 25 this season. However, the last 50 minutes have been far more encouraging than the initial 70.
The Vol half court offense was far more fluid against The Citadel than it had been in the first two contests of the regular season.
That improvement can be directly tied to Coach Martin going to the smaller lineup that was so successful down the stretch of the regular season in
the previous campaign.
It will be interesting to see how Martin balances the minutes between that set and one that has both Jarnell Stokes and Jeronne Maymon on the floor. Finding the proper ratio between those varied lineups will be a key to Tennessee's season.
Tennessee State arrives in Knoxville at 0-5.
The Tigers have played relatively good competition, so this will be a step up in class from The Citadel for UT.
TSU was able to stay with Wichita State for 30 minutes on the road, so a sleepwalking effort by the Vols would place them in danger of an embarrassing situation.
Senior guard Pat Miller is tossing in over 22 a game and forward M.J. Rhett averages just shy of a double double for State.
The reality is that Tennessee should win with absolute ease tonight. The focus should be on building off the improved play that began in the final 10 minutes of the too close for comfort win over USC-Upstate.
If the Vols are to find any success in the Bahamas, they'll have to hit a
level of performance they haven't shown yet. The competition down in paradise won't be as forgiving as this three game homestand.
Quick Hitters:
The initial season of the retooled Big East isn't shaping up to be a banner campaign.
Georgetown's loss to Northeastern in Puerto Rico is the latest in a series of subpar performances by league teams.
Mississippi State has come out of the gate 3-0 as they attempt to put last season's injury riddled debacle behind them. Tonight's game at Utah State will give an indication of how much credence to give their start.
I believe in admitting when you are wrong. I was near certain Mark Fox would get it done at Georgia.
Vanderbilt has a chance to give the SEC a boost if they can pick off Providence in the Virgin Island. I'm sure the Show Your Gold crowd is getting anxious.
Conference realignment is obviously the work of the devil. We are to a point where UCONN and BC only play in an in season made for TV event at Madison Square Garden.
North Carolina draws a game Richmond side this weekend. It'll be interesting to see if Ol' Roy gets the Heels back on track.
Go Vols
Keith
Before you begin patting Davidson on the back for defeating an SEC team in Georgia last night, understand a couple of things. First of all Georgia is terrible. Secondly Davidson picked up THEIR first win last night.
Texas will be without one of their top playmakers for Texas Tech on Thanksgiving.
Link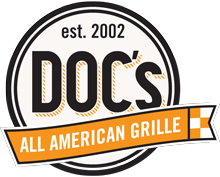 I know the NFL is attempting to clean that game up but in the process they are frustrating players, coaches, media and fans alike. The new rules are nebulous at best. Check this out from last night's Falcon's-Saints game.
Link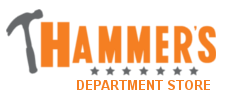 BTW, watch New Orleans TE Jimmy Graham destroy this goal post after scoring a TD last night. What a freak athlete. When I watch Graham, I can't help but think how many so so hoopsters would make GREAT TE's at that level.
Link
Who in the hell is going to get excited about watching Chattanooga play at Alabama tomorrow? By what measure is this a good idea? Oh, sure it's a pay day for the Mocs but it's moronic. Chattanooga could be playoff bound next week. Why get your guys all beat up for nothing. And Bama fans? Where's the threshold for wasting your time? I'd say this is a good place to start. If you're going to do this for breather and a payday, put an intrasquad scrimmage on your schedule instead. This is so silly that the SEC would be playing NON LEAGUE GAMES THIS LATE IN THE SEASON. Embarrassing really.
Link
Basilio's Best Picks: (Home Team In Bold)
Penn State -2 over Nebraska
Tennessee -3 over Vanderbilt
Texas A&M +4 over LSU
Baylor -9 over Ok State
Ole Miss +3 over Mizzou
How great is Peyton Manning? Most TD passes through first 13 seasons- Peyton Manning 399, Drew Brees 352, Dan Marino 352 (Courtesy ESPN Stats/Info)
Enjoy your football weekend!
Be safe.
Go Vols
Tony

---
---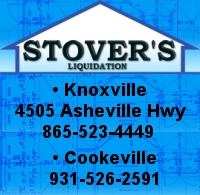 Stover's Wholesale Knoxville
4505 Asheville Hwy
Knoxville, TN 37914-3607
865.523.4449

Stover's Wholesale Cookeville
452 W Broad St
Cookeville, TN 38501-2334
931.526.2591


---
---
Live Thursday @ Sushi Spot!!!

Posted: Thursday, November 21st, 2013, 10:32 AM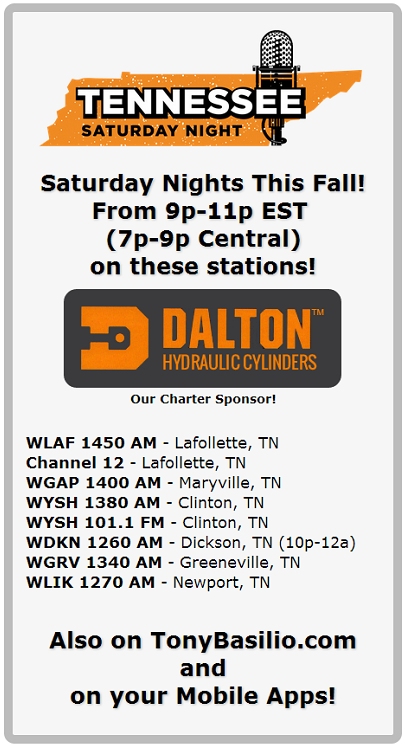 It's been 50 years plus a day since JFK was assassinated. Today to mark the occasion, I'm going to ask you a couple of questions. Do you believe in any sports conspiracies such as these?
1. Michael Jordan suspension or retirement?
2. New England Patriot's Cover-up
3. Tiger Woods as a roid using cheater
4. Bruce Pearl offered up as penance for Auburn 2010.
5. Boxing: Did Liston dive for Ali.
6. NASCAR: '01 Jr Winning @ Daytona the yr Dale Sr died
7. Boxing: Bob Arum fixed PacquiŠo vs. Bradley?
8. Alabama getting away with rampant cheating under Saban?
9. Game tanking & lottery fixing in NBA?
10. Steroid era as an answer to '94 strike?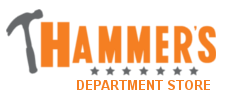 Do you believe in any of these? How many do you believe?
Vote Here!
Now tell me this, as it relates to JFK, was he killed by Lee Harvey Oswald who acted alone or multiple shooters? Did Oswald act alone?
Are you a conspiracy person? Or do things sometimes happen in life, history and sports that seem complicated yet are easily explained. I know folks (and so do you) who believe 911 was partially or fully an inside job. Is it possible that one lone wolf acting alone with an Italian mail order rifle out of Chicago stopped the world 50 years and one day ago with three shots fired from a 5th story window? Think about it?
Jake Mabe has some excellent stuff on the other victim that day in Dealey Plaza.
Link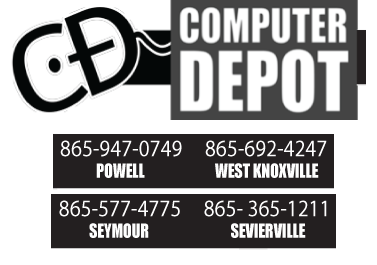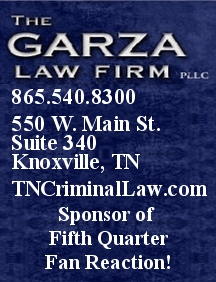 Could this be UT's QB of the future? Vols offered him yesterday.
Link
Here are some Lock highlights. This kid looks like he has a live arm. Watch and see for yourself.
Link
This situation at FSU has the potential to get very ugly. In fact, itís timely because FSU and the local authorities have been put on the defensive by the cry of the alleged victims attorney as he screams cover up in this case. Couple that with ESPNís reportage regarding the DNA test and all of the sudden the rest of the world at large is going to descend on Tallahassee. This is now officially serious stuff. Is Winston in trouble? Who knows. His name sure has been smeared on the way to a runaway Heisman Trophy campaign. The besmirching of Jameis Winston is yet another chapter in athletic heroes whoís names get soiled before the hardware has a chance to tarnish. Johnny Footballís foibles look like childís play compared to what Jameis being accused of here.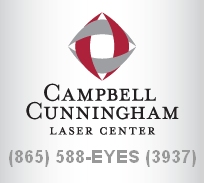 Jameis getting some awful publicity here.
Link
Jameis a DNA match.
Link
Jameis going to have to claim consensual sex. Otherwise Jameis in trouble.
Interesting tweet from Ben Frederickson of KNS. 'Trae Golden and his Yellow Jackets lost 1st game tonight. 82-72 Dayton. Golden averaging 15.3 points, 2 rebounds and 2.3 assists this season.'
Future UT hoops opponent NC State lost a stunner at home to NC Central, 82-72. NC Central now 1-13 all time vs. ACC schools after beating NC St in Raleigh.. NC St comes to TBA Dec 18 (courtesy Brian Hartman)
Link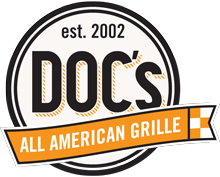 Ah...The AP forgot something here.
Link
Fla sweeps UT in volleyball. Can't UT beat them at anything?
Link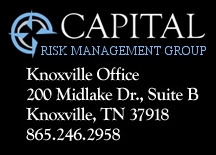 Awesome job David Cutcliffe! Duke vaults into the Top 25 this week for the first time since 1994 season. They were ranked for their bowl loss vs. Wisconsin Jan 2, 2005. (credit Phil Steele)
Papa Johnís Stadium getting extra large at Louisville.
Link
Ian Kinsler for Prince Fielder? Who came out ahead between the Rangers and Tigers?
Link
Dan Dierdorf is stepping down from TV. Body breaking down. Sad. Dan is a great broadcaster.
Link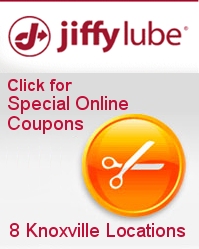 Matt Millen is a genius.
Link
Final thought comes from professional sports handicapper Johnny Detroit. 'If you ONLY bet on teams currently ranked top 5 in the BCS you would have won 74% of your wagers this season (35-12-2 ATS). On the flip side, if you blanket bet the College Football Preseason AP Top 25 all season you would have ONLY won 46% of your bets.'
TB

---
---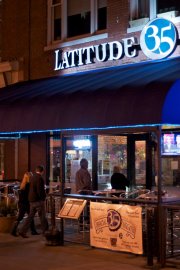 ---
---