Embrace The Eight!!!!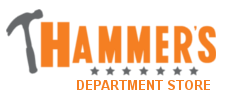 That's the new slogan for this season. Who cares what came before? This isn't about agendas. These guys really could get hot and do something with this season. Are you going to allow that to happen and sit on the sidelines divorced from your team? I'm not into telling anybody how to think or act but it seems to me that it would be sad not to just forget all agendas and just enjoy this for what it is. Itís just kids playing sports. And itís supposed to be fun and entertaining. Let's get on board, put down the hate and EMBRACE THE EIGHT!!!! Let's go to the Elite 8!!!! Why not? This team is capable!!!
Who are these guys? And who is that guy coaching these guys?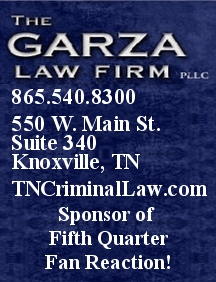 I don't know but whoever they are and whoever he is, I hope they can stick around a while. This team has taken all year to gel but maybe they have. It's a shame a great part of the UT fan base has already made up their mind on Cuomo. It didn't have to be this way. The last couple of weeks have been dominated on talk radio and on the boards with talk of Bruce Pearl's re-coronation in Knoxville. Only one small problem, Tennessee has a coach. And all of the sudden his team is playing terrific team basketball. Wonderful defense keyed by active players selflessly helping each other and guys on the offensive end making that extra pass. And Cuonzo Martin and staff? Those guys have undergone a personality transplant. Cuonzo was working the sidelines last night like dare I say Bruce Pearl. Cuonzo was into EVERY possession on defense in that decisive first half. Where has this sense of urgency been from him? Why didn't he have this fire at the end of last year? And the SEC? Geez, what a horrible league. Auburn looked like a middle school team getting a shot at their high school squad last night. Just brutal.
And Tennessee? As I've been saying (and many UT fans don't want to hear this) this week, nothing has changed for these guys. Every goal they had at the beginning of the year, postseason wise, is still in sight. And postseason is what the game is about. Don't fool yourself; this Tennessee team is very capable in today's college basketball of ripping off an Elite 8 run. That's why today I'm borrowing a phrase from John Cena and WWE. EMBRACE THE EIGHT. You've already embraced the hate all year as it relates to Cuonzo Martin. Now, can you EMBRACE THE EIGHT! As is, will you get on the bandwagon and put your agenda aside for the tourney stretch drive. Let's get in and dance a little. This program has had so little to cheer about across the board in the past several years. Wouldn't it be fun to let these guys take us on a ride? Wouldn't it be a shame if a good portion of the UT fan base failed to enjoy this potential ride?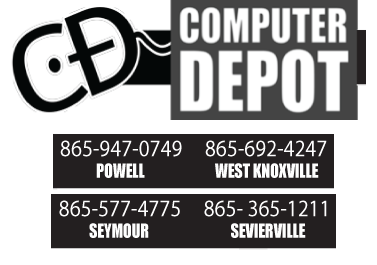 Sure, Tennessee has played two absolutely pencil thin basketball teams that appeared to be out of gas in Auburn and Vandy. You can only beat who's in front of you. And this is exactly what Tennessee has done. They haven't just beaten their last two opponents, they've pummeled them in startling fashion. It's a shame they've pushed several fans away.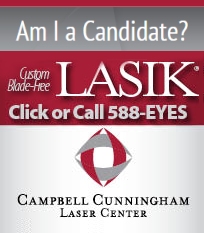 I'm not saying that Tennessee is going to the Elite 8. But don't discount the possibility that this team could make a historic run at the end of the year. They've got the goods. And they've pretty much laid an egg to this point in the season against the expectations on them.
Wouldn't it just be like the sports gods to torture and torment UT's fan base with this scenario? Most fans want Bruce Pearl back and the embattled, incumbent head coach is going to win enough to keep his seat. Of course even if Cuonzo wins, it doesn't mean he will be here next year. Lots of things can happen between now and then. Whatever the outcome, this is just another unforgettable chapter in the Tennessee Sports Saga. It's never ending here. Why does the great theater always unfold in Knoxville? And don't fool yourself, Cuonzo Martin (despite what he says) hears you. He's changing and being more demonstrative on the sidelines. It's obvious that Cuonzo is feeling it. I'm kind of proud of him for showing some fight in this latter stretch of the season. He looks like a guy auditioning for a job during the past 80 minutes of basketball. Good for him.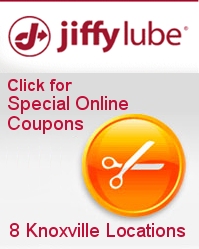 How would you like to be an Auburn basketball fan? You built a new arena for that? Could you imagine buying a ticket to that slop? Even as a Tennessee fan, that was a waste of time. Mike Strange pointed out that the limbo queen was performing at timeouts last night down at Auburn. Beano on Twitter said their slogan ought to be 'how low can you go?'
How bad is this year's SEC? Auburn was 5-5 in their last 10 SEC games and a healthy 4-4 at home before last night.
How about Jarnell Stokes? 20 pts 7 rebs, 7 assists on 7-10 of shooting from the field. He did everything but sell popcorn last night.
Arkansas 110- Ole Miss 80...You think the lights are on for the Runnin' Hogs? As it sets up, Tennessee might just open with them in next week's SEC Tournament.
Did you see where Wake Forest beat Duke last night? That won't hurt Tennessee's resume. BTW. Coach K failed to meet the media after last night's game complaining of light headedness. Hope he's OK.
All 5 starters in double figures in the win over Auburn.
For the media people in Knoxville that are going to ask where the Cuonzo Haters are today? Would you please give that elitist non-sense a rest. Cuonzo has gotten heat from the fans because he deserves to get heat from the fans. Steve Phillips tweeted the following last night. 'My timeline is enjoyably free of #Cuonzohaters tonight. Wonder why? #Vols' Is he serious? He can't be serious.
Doing Tennessee Basketball Overtime has been a tremendous amount of fun! We are definitely doing that next year ALL SEASON. I'm also bringing back the Fifth Quarter next year immediately after Tennessee football games. I just love getting in there right after games! Kudos to Keith Hatfield! What a great job by him all year on the postgame show and right here at tonybasilio.com. I'm going to say I knew you when one day Keith. I believe that!
Credit Roberto for being a fine foil for us last night on the post-game show. If you missed it, I can't explain it but he's been a good sport about us having some good, clean fun with him.
Some food for thought on player safety in NCAA football.
Link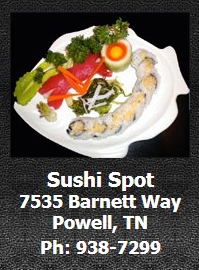 Mike Huguenin joins today for his regular Thursday appearance discussing this piece on the Nick Saban proposal that was tabled yesterday by the NCAA. Perhaps Saban doesn't swing as big of a stick as he thought.
Link
Tough blow for former Vol Luke Hochever.
Link
The honors keep coming for Pat Summitt.
Link
Clawfence got a great donation for Wake Forest Football.
Link
Finally: Former college football flameout poster boy Maurice Clarett spoke to UT's football team last night. Sources tell me he was really riveting. I love stories like Clarett. Redemption is in reach for all of us if we will just humble ourselves. Love seeing that young man having a positive impact on athletes through tranparency.
Come see me today at the Hardee's in Jefferson City! 546 E Broadway Blvd on Highway 11E. I will have hoops tix for Saturday that we will be giving away (courtesy Clarkie Select Tix Service)! Hope you come out eat some lunch and talk some sports!
Tony
Map of Recent Visitors @TonyBasilio.com