Orange Throat has been spot on. I feel like either Woodward or Bernstein delivering this stuff to you on Fridays!!!
Orange Throat
Random musings as we ponder a week where Rick Barnes was in the news on his "Whine Tour":
BARNES WANTS CONTINUITY:
Both publicly and privately this week, Rick Barnes has been trying to rally support for Dave Hart's deputy, Jon Gilbert, as Hart's successor.
Our information is that Barnes has lobbied Butch Jones hard to join in the effort but we believe Jones is too smart for that. Everyone in the UTAD holds Gilbert in high regard but our information is he will not be under consideration.
It defies logic that UT would push Hart to an early retirement, then hire his chief lieutenant he brought from Alabama. Plus, Gilbert had the unfortunate experience of leading the search that resulted in the hiring of Donnie Tyndall.
We're also told that Gilbert did not encourage this at all. Barnes, still feeling wounded from his firing at Texas, is understandably upset that Hart is leaving but is reacting in the wrong way.
UT BASKETBALL FANS AND THE NEXT A.D. DESERVE TO KNOW BARNES' GOALS FOR HIS PROGRAM:
Today marks the 513th day Barnes has gone without a signing or commitment from a Top 100 high school recruit. The spin that gets disseminated from the Barnes camp is that Hart gave him strict orders to toe the rules line in basketball recruiting and that's the reason that this year's freshman class doesn't have one single four-star recruit. If David Blackburn is the new A.D. at Tennessee, Barnes shouldn't assume that he is a dead man walking, but we believe Blackburn thinks Tennessee ought to be a premier basketball program in the league and will expect his basketball coach to recruit players that will make that happen.
BLACKBURN STILL THE FAVORITE:
We continue to believe Blackburn is the odds-on favorite to replace Hart. To be sure, there are some current athletics directors expressing interest in the job and some with more experience than the University of Chattanooga A.D., but none with the intimate knowledge and track record of Blackburn on the UTK campus.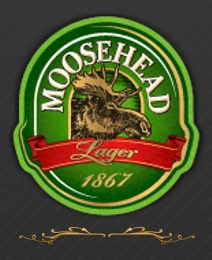 Chancellor Movement:
We understand that the UT brain trust would like to
make a fairly swift decision on the UTK chancellor job and then have the new chancellor participate in the A.D. hire
.
Our information is that ETSU president Brian Noland is the top candidate and he is listening.
BACK TO FOOTBALL, DEFENSE OVER OFFENSE:
We may be eating our words in our submittal a week from now, but we think Vol fans will love the Tennessee defense they see Thursday night. The Vol defenders gave their offensive counterparts plenty of trouble during the heat of preseason camp. So much so that there was concern about the offensive tackles even before Chance Hall sustained his knee injury. Vol fans can take solace in the fact that these tackles have been going against a talented group of defensive ends but the Hall injury does place some doubt on the situation.
DORMADY OFFICIALLY THE BACKUP:
Butch Jones surprised no one by announcing that sophomore QB Quentin Dormady is officially the backup. The Vol staff would love for Josh Dobbs to breeze through an injury-free season and have Dormady to play only in mop-up time, but they also need Dobbs to carry the ball and make big plays in the big games and that exposes him to injury. We're also told that the staff wouldn't hesitate to burn freshman Jarrett Guarantano's redshirt year if Dobbs goes down and Dormady struggles. We're also told that the staff thinks they don't have to completely change the Vol offense for Dormady and that he can make plays running in the system, although no one will mistake him for Dobbs.
BACK ON MONDAY:
Tony B is going to double our pay so we'll resume our Monday column as game week kicks off. We'll apologize in advance but we will interrupt the euphoria over this football team with some things to worry about. Not trying to be negative, but we live by the credo that most of the things you worry about don't come true.
Orange Throat
IGYV'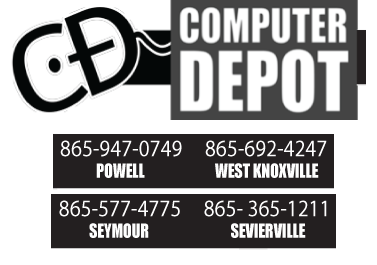 2016 Schedule
9/1
Appy State
7:30p
9/10
Va. Tech*
8p
9/17
Ohio
12p
9/24
Florida
TBA
10/1
@ Georgia
TBA
10/8
@ Texas A&M
TBA
10/15
Alabama
TBA
10/29
@ South Carolina
TBA
11/5
TN Tech

TBA
11/12
Kentucky
TBA
11/19
Missouri
TBA
11/26
@ Vanderbilt
TBA
* Bristol, TN

Homecoming
All Times ET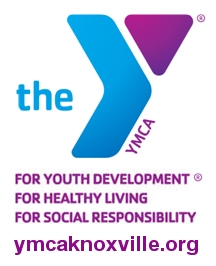 What Throaty just told you in code is that Jon Gilbert really doesn't want to be considered for this job. Yet Rick Barnes is rallying behind a reluctant candidate. I guess you could say he's Weekend at Barnsie's Ross Perot. Sheesh. Cut it out Rick Barnes. You're not getting fired on day one.
Throaty was silent on whether or not David Blackburn was in Knoxville on Thursday. I reported that he was here yesterday on the air and on Twitter. Was his visit to Knoxville a matter pertaining to the UT AD opening??? I'll answer that with a rather nebulous perhaps or maybe. I will say that Throaty NEVER lies in his column but he also won't show you all of his cards all the time. So, back to the question...Was Blackburn here on business or pleasure? I believe both. Put it this way...If there was a meeting with someone connected with UT, it wasn't a meeting sought out by David Blackburn. I do believe this to be true for what its worth.
David Blackburn has the lead going to the weekend. He's the heavy favorite.
Tennessee certainly will talk to other candidates.
It appears Jon Gilbert has ZERO interest in Rick Barnes' flattery.
Whit Babcock of Va Tech could be in it. His name will certainly bounce around a little bit.
I'm hearing Mitch Barnhardt would like to hear his name mentioned with this job. I just don't see it personally. Kentucky football is a mess. Football is the deal here.
As Throaty said, we're 6 days out....
Hatfield's Nine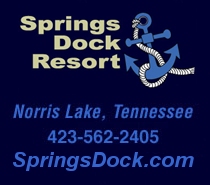 Tony,
We get within a week of football here in Knoxville and the sports world goes completely haywire. I guess people wanted to get all their insanity out there before regular season football would be here to overshadow it.
1. I'll be really intrigued to see how the often Tennessee staff uses Shembari Phillips, Lamonte Turner, and Kwe Parker together. That's an incredibly athletic perimeter, but it also has some serious offensive question marks.
2. Butch Jones and company have navigated the preseason about as well as possible. The talk is now over and the scoreboard will tell the story that matters.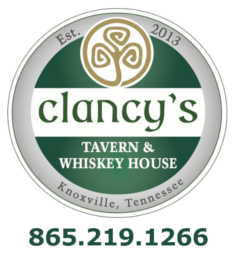 3. US Soccer should have cut bait on Hope Solo long ago. She's a terrible ambassador for anything other than her own ego.
4. I'm not sure why Jim Boeheim felt the need to say Carmelo Anthony is unlikely to win an NBA title. Melo could have responded that everyone knows Boeheim wouldn't have a national title without him.
5. Pete Carroll has yet another ego issue to deal with in Seattle involving Doug Baldwin and Michael Bennett. He does an amazing job of juggling volatile personalities.
6. Ronda Rousey not participating at UFC 205 in New York sure seems like a missed opportunity. It would be interesting to know what is a really behind that decision.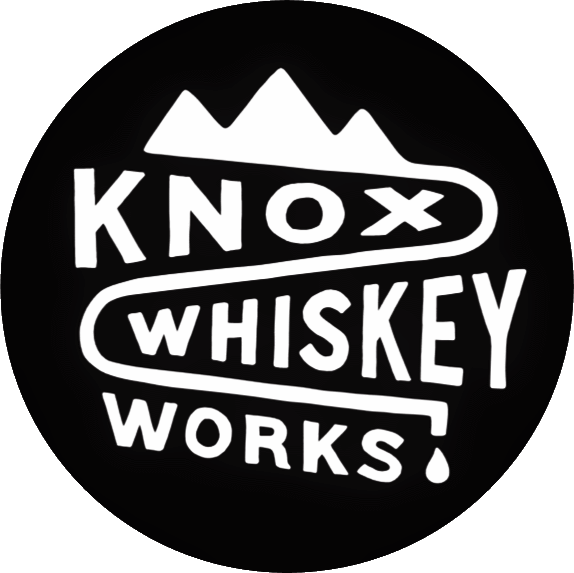 865-525-2372
7. John Wall broke one of the time honored unwritten rules in professional sports with his rip job on Bradley Beal. You don't talk about a teammate's contract.
8. Arsenal and PSG have to be the two happiest teams after the Champions League draw. They couldn't have gotten a clearer path to the knockout stage.
9. Barcelona and Manchester City being in the same group reeks of those NCAA Tournament matchups the Selection Committee swear are random. It will, of course, make for fascinating theater.
We are in the process of finalizing the league for our Fantasy Football Challenge. Email me at rkhatman@gmail.com if you are interested. Football is upon us and this is a great time to donate to the Blankenship Field renovation project. Go to blankenshiplegacy.org to contribute.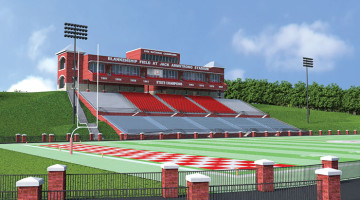 Blankenship
Revitalization
Foundation


(Click to donate)
Keith
FAVORITE OPENERS

SEC BIG GAME ROADMAP

FREE THOUGHT FRIDAY
FAVORITE VOL OPENERS
SEC BIG GAME ROADMAP
We looked at big games across the country last week now how about what really matters?
BASEBALL BITS:
FRIDAY BUMPERS:
...[more]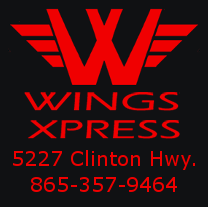 Inside Tennessee's shining star Danny Parker joined me earlier this week speculating on the five would-be redshirt players Butch Jones was referencing at his Tuesday press gathering.
Redshirt Freshmen Five Should Come From This List:

Mykelle McDaniel: DL Late July signee.

Jarrett Guarantano: I would put this in pencil. DP has it in pen.

Ryan Johnson: OL Nashville

Devonte Brooks: TE Washington

Baylen Buchanan: DB Georgia

Ja'Quain Blakely: OLB Marietta GA

Brandon Johnson: WR Could use a yr to develop
Could end up on field out of necessity:

Nathan Niehaus: OL Cincy

Marcus Tatum: Up to 260. Coaches LOVE his potential.
Jeremy Lewis: Late addition RB. Will prob. play special teams.
Danny Parker's Stars Of Summer Camp:

John Kelly: Shined like a star.

Micah Abernathy: Will start in 4-2-5 (Foreman odd man out)

Kahlil McKenzie: 343 to 306. Has had great camp.

Darrell Taylor: R-Fr. Got better in weight room. Will play 2nd or 3rd team.

Kyle Phillips: Had great summer. Rotate at DE W/ Vareen.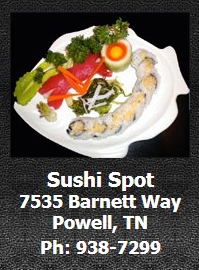 Observation From Dr. Sinclair:
Drew Richmond's elevation to starter will force him to dive into the deep end and get bloody. Sources tell me that UT's coaches are mildly concerned to see how Richmond will perform consistency wise.
Ron Higgins has a crazy prediction regarding the Vols. He has the Vols beating Bama, Fla, Va Tech, A&M but losing to Georgia and SC. If this happens, would the Vols qualify for the SEC Title game? Could you imagine getting through October at 3-1 and losing to dreadful South Carolina? What is Higgs thinking? Then again, anything can happen.
Link
8 Vols on Pre Season ALL SEC Team.
Link
Your Basilio Show Calendar for App State Game Week:
Huge week for our radio show next week. We're giving you several opportunities to interact with us.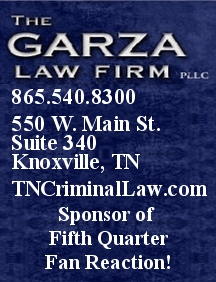 Tuesday: Live Tony Basilio Show from 11a-? from Wings Xpress.
Tuesday...Fountain City Ramblers (with yours truly on Mandolin, Guitar and some vocals) play at Clancy's on Gay Street from 7-9p. In fact we will play each UT football Thursday going forward but adjust our schedule accordingly next week.
Thursday....Tony Basilio Show airs live from Half Barrel on Cumberland Avenue.. This is a 21 and over establishment, so please be aware of this. It will be a wonderful opportunity to see the show if you live outside the area. We WILL get you AMPED up for the game!!! Money back guaranteed!!!
Thursday Night: Smartway/Garza Law Firm Fifth Quarter Fan Reaction: Make sure you download your free Tony Basilio Show App for the best post game show on the planet. Do it today. And get your family and friends to do it today. We are really excited about spending another college football season with you as SOON as UT games go final we go live!!!! BEEEEEEEEE THEEEEERE....
Friday....Remote Location...TBA....
Get the app!
Droid
|
iPhone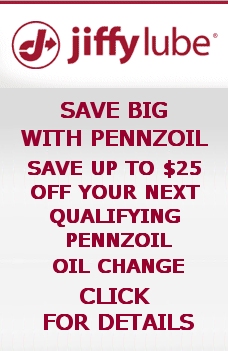 Final Thought: Why do I ask Rick Barnes to get busy on the recruiting trail? It's been 513 days in Barnes tenure with ZERO top 100 recruits committed or signed. And btw, NONE of the guys scheduled to visit right now during football are top 100 players. The new metric is top 100 players. We should get at least one top 100 player per year here, shouldn't we? Don't most schools in SEC sign at least one top 100 player?
Final Thought II: We wouldn't be putting the heat on Barnes here if he wasn't more interested with self-preservation than recruiting ball players or selling his program.
Final Thought III: 6 days out!!! Can you feel it????
Tony
IGYV 2016
The Tony Basilio Show
Current Sponsorship Opportunities
•
Beano:
Monday and/or Friday Sponsorship

•
Studio:
Naming Sponsorship

•
Football Fridays:
Live Tony B Broadcast EVERY Friday before football games!
SALE PENDING

•
Postgame Call-In Show:
Both audio and visual presentations with visual product placement avails on Periscope/Youtube

•
Book Corner:
All Interviews. Your Business gets a presenting sponsorship with 30 second commercial.

•
Tony B App:
Presenting Sponsor. Perfect for regional concerns.

•
Mike Huguenin:
Thursdays. A presence W/TB Since 1997.
SOLD

•
Football Mondays:
Every Monday we will BROADCAST LIVE FROM YOUR BUSINESS Mondays after UT football games!