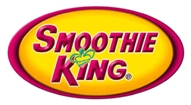 'Fresh off a productive recruiting weekend, Tennessee kept the balling rolling
Monday. Tennessee filled a position of need for the 2017 class by receiving a public commitment from St. Thomas Aquinas , Florida, defensive tackle Kivon Bennett.
Bennett is a 6-foot-3, 265-pound prospect. Bennett chose the Vols over the Alabama , LSU, , Florida, Ohio State, Florida State, Michigan and Georgia, among several other scholarship offers.
Bennett is rated as a four star prospect and his offer list is a who's who of tens from all across the country.
True , he is a bit undersize as a junior in high school at 265 lbs but he has plenty of time to add good weight. Bennett comes from an excellent high school program that plays the best competition in the country on a year in and year out basis.
Tennessee is going to get hit hard by graduation after the 2017 campaign across the defensive front. The addition of prospects like Bennett and Eric Crosby from Virginia certainly take a step toward backfilling the defensive line coffers.
Bennett's commitment was the latest in a weekend wrought with greatest recruiting hits. Tennessee had a landmark Orange Carpet recruiting event on Saturday. The football talent on campus Saturday was as good a group collectively as any group ever on campus for a Tennessee football event.
By the time the folding chairs were put away Saturday evening Tennessee had picked up 7 new 2017 football commitments. For you rankings guys, Tennessee vaulted from roughly the 22nd ranked 2017 class coming into the weekend and now the class is a consensus top ten class across the recruiting services.

Personally, stars and ratings by these services don't matter that much to me. Butch Jones and Bob Welton evaluations are plenty good enough for me. Too, I go by eye test and speaking to those in the know like Dr, Sinclair who will give you his opinion on Wednesday.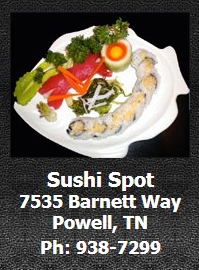 In summary, Tennessee cemented its foundation for the 2017 class over the weekend.
A snapshot of each 2017 commitment that went public on Saturday.
Latrell Bumphus, Savannah, Tennessee.
Bumphus is a 6'4" 235 lb jumbo athlete that held offers from 15 plus schools including Texas A&M, Florida, Ole Miss, Alabama, Southern California, and Oregon. Bumps is one of the top 10 prospects in state for 2017. Interested to see how Bumphus develops physically between now and time he shows up on campus next June. He will probably get a look at tight first at Tennessee. He may be a better fit as a defensive end or defensive tackle. Bumphus is a kid this staff wanted from the onset. He is a four star prospect and I would anticipate his offer list to do nothing but expand as he goes through his senior season.
Princeton Fant, Lavergne, Tennessee
(6'2" 207 lbs). Fant is being recruited as a wide receiver. He was on everyone's radar until a knee injury cut his junior season short. Tennessee has stayed with him and they may be getting steal here. He seems to have fully recovered from the injury. Before his injury, Fant was as good a prospect as any of the other in state prospect. He is athletic with good hands
Tennessee beat Ole Miss for Fant.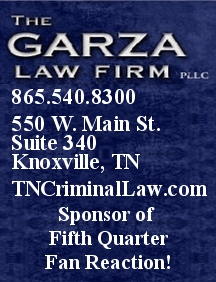 Tre Coleman, West Monroe, Louisiana
. I think Trey Coleman is a steal. It is clear the two top running backs on Tennessee's board are Ty Chandler and Cam Akers. To be sure, Tennessee will take at least two backs in the 2017 class. Is it possible Chandler and Akers both fall Tennessee's way ? Sure, it is possible but not probable. Coleman is at the top of that tier of prospects just below Chandler and Akers. He is a big kid standing 6'1" 205 lbs. What I like about Coleman is he is quick, shifty, good vision and rarely does one tackler bring him down. He is a winner too. He was 5A All-State First-Team and LSWA Class 5A All-State Honorable Mention last season and the leading rusher for the No. 1 ranked team in the state's highest classification. Arkansas and Miss State were the others seriously involved for Coleman. Both those schools regularly produce tough minded and solid SEC running backs.
Theo Jackson, 6'2" 175 lbs for Nashville Ensworth High Tennessee.
The VOLS got a jump on the competition namely LSU, Alabama, Miami, and Ole Miss among others by doing a timely evaluation of Jackson. Jackson is a long and lean athlete who could play receiver or defensive back in college. Regardless of what side of the ball he plays on Jackson is instinctive and has excellent ball skills. I would anticipate Jackson picks up many more suitors into his senior year of high school.
Tre Lawson 6"5" 245 lbs North Augusta, South Carolina.
Lawson is an intriguing prospect. He projects as a defensive end or defensive tackle depending on how he fills out in college. Looking at his frame, Lawson can easily carry enough weight to play inside in the SEC. . Lawson is rated as the 8th best prospect in the South Carolina for 2017. Tennessee beat South Carolina , Florida and Florida State for Lawson. Lawson has tremendous upside and it is unlikely those schools will cease recruiting him. I don't think anyone questions the athleticism or potential. The question is whether he goes at it 100% all the time. His potential is unquestioned.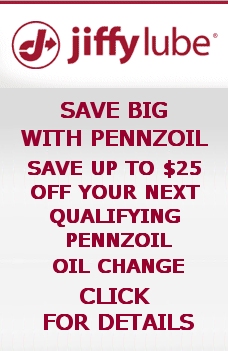 Jaquan Henderson

6'1" 210 lbs linebacker from

Newton Covington

, Georgia. My understanding is Henderson is a linebacker that was at the top of the staff's want list for linebackers. Henderson is a perfect fit for an outside linebacker in Tennessee's scheme cut in the same mold as Reeves-Maybin and Quarte Sapp. He is as quick and athletic as a defensive back and tracks the ball carrier like a missile. Michigan and UCLA were the other teams standing out for Henderson. Another great pick up for Tennessee.

Jordan Tucker Roswell, Georgia.

6'7" 335 lbs , offensive tackle. Love the commitment from Jordan Tucker. Tucker is a project and he needs to spend a lot of time in the weight room and on the treadmill reshaping his body. He has ample time to do that. Tucker has a couple of things that can't be coached. He has size and length. More importantly for me anyway is he plays with a mean streak. Tucker won't be rushed to get on the field here because of the depth Tennessee has amassed at tackle. He is a development prospect and he fits the blueprint of the offensive tackle bodies this staff loves to collect. Tucker held a dozen or so offers. Tennessee beat North Carolina and South Carolina for Tucker.

Over the last couple of weeks, I have noticed something very interesting has happened with respect to recruiting. Tennessee's recruiting machine has found another gear. Almost like new life has been blown into the recruiting operation.

Maleik Gray

arguably one of the top three prospects in state for 2017 spurned serious runs by Florida State and Alabama and publicly committed to Tennessee.. That appeared to get recruiting kick started on the eve of Orange Carpet Day. Now, it appears recruiting is rolling.

In addition to this really nice public news here are a few other key pieces of information to keep in mind as Tennessee fills out the remainder of its 2017 class.

Tennessee

IN MY OPINION

, is now a clear leader for the following 2017 prospects ** Wide Receiver Tee Higgins Oak Ridge, TN)
Running Back Ty Chandler (Nashville, TN)
Offensive Lineman Trey Smith (Jackson, TN)
Offensive Lineman Riley Locklear (Huntington, WV)
Offensive Line Billie Ross (Huntington,WV)
Defensive Back DeAngelo Gibbs (Suwanee, GA)
Defensive Tackle Breyon Gaddy (Virginia Beach, VA)
Defensive End Jordan Williams Defensive End (Virginia Beach, VA)

Too, Tennessee is in the top schools for:

Defensive End Malik Herring (Forsyth, Ga)
Quarterback Jack Sears (San Clemente, CA)
Running Back Cam Akers (Clinton, MS)
Wide Receiver Jeremiah Holliman (Covington, GA)
Def Tackle Kivon Bennett (St Thomas Aquinas, FL)
Linebacker Justin Foster (Shelby, NC)
Defensive End Michael Allen (Buford, GA)
Cornerback Lamont Wade (Clairton PA)

** For you star gazers all the kids Tennessee "leads for" or is in "the top group for" are 4 or 5 star prospects

And, while I believe it is still pie in the sky thinking, mid state athlete Jacoby Stevens who I never thought was coming to Tennessee may least give Tennessee a closer look than I ever believed that he would.

Appreciate you reading.

'X' '