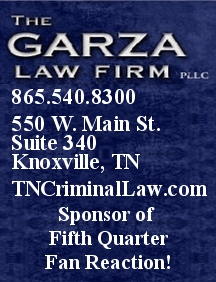 Wait till next year is not something I want to hear around here right now. Let's live for today.
Link
Let's be like the hippies back in the day this week. Alabama/Tennessee is a celebration of southern college football. Let's amp it up this weekend in that stadium. Who knows? I can promise you this, Tennessee WILL give Bama a better shot than A&M did. That's a promise, not a threat.
The reason we must live for today and not worry about the future is that the goals for this team are still in very much in view. Who thought this team was going to win 8 games coming into the season outside of maybe Jeff from Doc, Jeff and Heather?
If these guys get to a bowl game, it would be wonderful! AJ Johnson and the other seniors deserve to play in some post-season football. If Tennessee was a smidge better offensively, they could've really pushed Ole Miss into a tight spot Saturday night. Ole Miss was 1 for their first 9 on 3rd down conversions in that game. Tennessee was really flying to the football. Bo Wallace was visibly frustrated. The young Vols were really hitting hard. Derek Barnett was channeling an upper class Reggie White early in that game. If Tennessee's offense could've just not turned the ball over, it would have been a really interesting football game.
We are so bad offensively right now that we can't even let games come to us. That's a damn shame. It's one thing to be pedestrian and it's quite another to be flat out awful.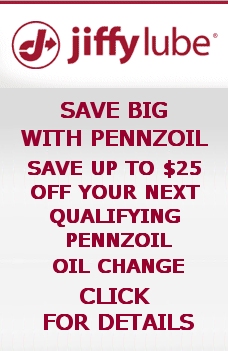 It was apropos that Justin Worley was questioned by a drunken Ole Miss fan that snuck into the media area postgame because Tennessee's offense could drive a nun to drink. These guys are just not getting any better.
Orange Throat has some interesting thoughts on what's transpiring below. Everybody wants to blame someone for this. I'm not worried about wins and losses but I would like to see the Vols play watchable offensive football for the rest of the season. Is this possible if either Coleman Thomas or Marcus Jackson is lost for any time? Ole Miss was good Saturday night but they weren't that good. Our senior QB can't keep helping our opponents out of tough spots. It's OK to throw the ball away and live to fight another day.
This season comes down to one thing for me. Improvement. On defense, we've witnessed this to the higher power. On offense? Not even close. Special teams? Mixed bag. Our return game isn't any better and that's a head scratcher with the improved athletes on that football team.
The only thing that really urinated me off Saturday night didn't even involve the Tennessee/Ole Miss game. Mizzou really plowed my cornfield Saturday night. Why does everybody get to beat the living hell out of Florida but UT? That Florida team will struggle to have a winning season and we let them up. Why can't we at least have ONE MOMENT to celebrate? Mizzou beat them by that margin with so little offense...Such a shame the level of choking that has gone on for a decade to that program from Gainesville. Disgusting really.
We took calls on the Smartway/Dalton Bearing 5th Quarter Fan Reaction program until 1:45 AM. What a terrific fan base Tennessee has. This place deserves so much better and so do these seniors.
That's why I refuse to let go of the notion that Tennessee could pull some magic this weekend in Neyland Stadium. Granted my faith is waning after seeing our offense in these signature football games. Just not a lot of there there.
I refuse to get all caught up in where the program is going in future years under Butch Jones. Truly, nobody knows. I also refuse to get involved in the blame game.
All I want is one moment in time (Whitney Houston).
Tell me something good (Rufus with Chaka Kahn).
It doesn't need to be anything fancy (Iggy Azalea with Charli XCX).
We don't even have to be the Champions (Queen).
I guess I need to Dream On (Aerosmith).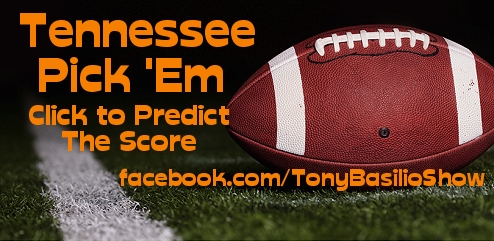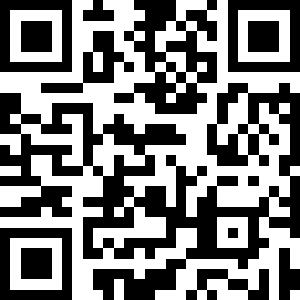 Go To Pick 'Em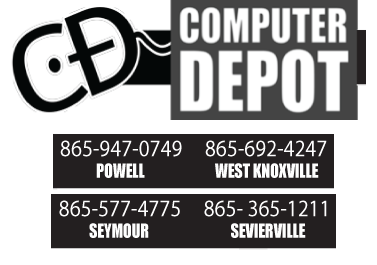 Orange Throat is Sore Orange Throat today. Dude is off his rocker today but makes some great points. Don't agree with everything he wrote. Then again, I'm not so sure I agree with everything I just wrote above. Been fighting a cold lately. I feel like my immune system is in the hands of UT's offense.
Orange Throat
'Tony B:
'The Tennessee offensive line, if you listen to many, is responsible for all the ills of the world. Ebola, the rampage of ISIS, the jobless recovery ... all their fault. They are the Rodney Dangerfield of college football. Sure, they are in over their heads right now, but I stand in defense of these hard-working guys...Give them a BREAK!!!....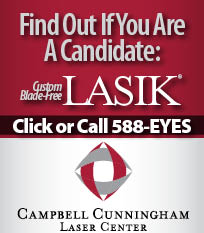 The Jake:
Bajakian calls plays like he's in a virtual reality video game, stuck back in the Cincinnati days against their competition. He doesn't demonstrate that he's learning and gaining on this, and the talent is too easy of an excuse.
Justin Worley is regressing. Maybe he's shell-shocked. If he's hurt, then so be it. Did I mention that The Jake is the QB coach?
The absolute absurdity of the Josh Dobbs red-shirt experiment is in full view. It didn't make sense at the beginning of the season. It makes less sense now.
Sorry, maybe i forgot to mention that The Jake is the QB coach.

Back in the day, Doug Dickey would go into Butch's office today and set his ass straight. He had the credibility of being a great football coach.
He would tell him: your offensive staff is underachieving, and they are ruining this promising season. Do something different. Shake it up. You suck. You don't have to continue to suck. Your defense is playing beyond our wildest dreams. Don't squander it anymore, like you did in the Florida game.
DO SOMETHING!
Orange Throat'
Vol Colonel has moved on.
Vol Colonel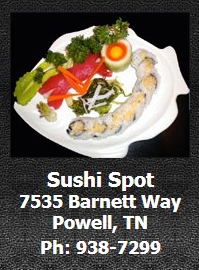 'Our Volunteers took a pretty good beating at the hands of Ole Miss down in Oxford, Saturday night. We all know the results and we know how it went down. I'm not here to rehash nightmare's this week. Nope, to borrow a line from Butch Jones, I'm going to snap and clear. I'm just not going to sit here and go over mistakes that were made or question why Butch took a timeout. I'm not going to talk about the O-Line or the QB play from that game. I'm marching on and have no desire to talk about that Mississippi burning. It's Bama week and I'm going to enjoy it.
This is one of the great rivalries in all of college football. It's a game that's steeped in history and tradition. I'm going all-in this week. It cost nothing to go all-in. What in the hell do I have to lose? Why not believe we can somehow, some way, slay this giant. They put on their pants just like we do. I know it's a long shot, but I've seen crazier things happen. I remember a 39 point underdog Stanford team beating big bad USC. I remember Buster Douglas knocking out Mike Tyson. How about Rollie Massimino and Villanova taking down Georgetown in 1985. Hell, how about Bama's own Joe Willie Namath and the Jets crashing the NFL party in 1969. George Foreman knocking out Michael Moorer to become Heavyweight Champion of the World again in his upper 40's. I'm going to be like a little kid this week and believe my team can pull a miracle and shock the world. Did I just say miracle?. How dare me forget about the incredible ride with the U.S Hockey Team in the cold war winter of 1980, the Miracle on Ice. Jim Valvano and NC State, there's another one. Look, I know it's not going to an easy task, but upsets happen all of the time in sports.
Here's another thing, you can't judge what happened last week and convey that onto this week. In this league every Saturday is something different. Look at Bama, they killed Texas A&M this past Saturday, yet, just the week before they were lucky to escape with a 1 point victory over a Arkansas team that's now lost 16 SEC games in a row. Look at Missouri, they got their eyes drilled shut against Georgia at home 34-0, then turn around and go into the Swamp and whip up on the Gators. The same Mizzou team gets beat by Indiana at home and goes out and beats South Carolina the week after that. Look at Texas A&M, they drilled South Carolina early in the season and people were talking about them being in the 4 team playoff. They've now lost 3 in a row and didn't score a point this past weekend. Things change week to week in this conference. That same SC team that A&M beat and left for dead, rises up and beats Georgia. It just doesn't matter what happened last week. Neyland Stadium is going to rocking. Emotion can and will play a big part in this game. I truly believe Alabama is going to be in for a 4 quarter football game this week in Knoxville. Bring them on and let's get it on.
Around the SEC East
Georgia - The Dawgs are really starting to look like the team I predicted to win the east. They're 6-1 and haven't scored less than 34 points in a game all season long. Nick Chubb may actually turn out to be better than Todd Gurley. He followed up his 138 yard performance at Missouri with 202 yards at Arkansas.
Missouri - Pinkel's kids know how to bounce back after a loss. They lost to Indiana earlier in the season and bounced back to beat SC the next week. This week after coming off a 34-0 defeat to Georgia they bounce back and kill Florida in the Swamp 42-13 despite only scoring one offensive TD.
South Carolina - I'm not impressed with this team at all. Their defense is horrid and their offensive line is putrid as well. They beat Furman 41-10 but didn't look impressive. The Vols will have a great shot to beat them two years in a row.
Florida - Turn out the lights, the party's over. Missouri was the final nail in Will Muschamp's coaching coffin. I wouldn't be surprised if Jeremy Foley cans him today.
Kentucky - I told you last week that they hadn't beaten anyone. The Vols would have been 5-1 going into this past Saturday's game had they played Kentucky's schedule. LSU stole their lunch money.
Vanderbilt - They were idle and barely beat the bye week 3-0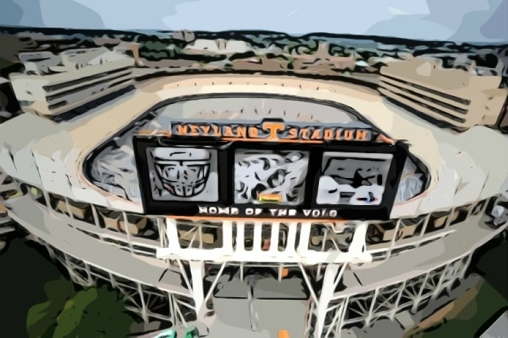 Around the SEC West
Ole Miss - Very impressive team. They have a championship caliber defense and they are clicking on all cylinders.
Alabama - After barely beating Arkansas the week before 14-13, they got the offense rolling and took Texas A&M behind the shed 59-0. Which Bama team shows up in Neyland Stadium this week?
LSU - The Tigers got to 6-2 on the season Saturday by destroying Kentucky 41-3. The LSU defense held the Cats to just a tad over 200 total yards. Leonard Fournette isn't the only RB in Baton Rouge. Senior Terrence Magee rushed for 127 yds and 2 TD's
Texas A&M - Hard to believe this is the same team that destroyed South Carolina in week one. Their defense is garbage and Sumlin's offense is in the funk of all funk's. They've lost 3 in a row and look lost.
Arkansas - They're a one trick pony. That loss to Georgia Saturday was a lot worse than the 45-32 score indicates. They've now lost 16 straight SEC games and I fully expect the futility to continue. I don't see them bagging a SEC win this year.
Mississippi State and Auburn were idle.
That's all for now. I will return to the blog later in the week and we'll dig into this Bama game some more.
Have a great week and Go Big Orange!
Your Vol Colonel'
VC: I salute you for your ability to move on. It's part and parcel of being a UT fan in this day and age. When you start trumpeting the Miracle on Ice, that makes us all feel great I'm sure. To the haters I say it only takes a minute to fall in love (Tavares)That's some great stuff. About Arkansas, consider poor Jim Chaney. That guy hasn't won an SEC game in forever. Sheesh.
It's time for the Hatfield IX.
Hatfield's Nine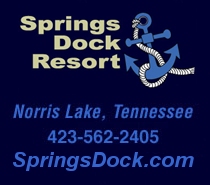 'Another long weekend for Vol fans has come and gone. There doesn't appear to be any relief in sight.
1. Tennessee was completely dominated physically. Ole Miss was simply too much for UT.
2. It is hard to see much positive for the rest of the season. This team's offensive woes leave them vulnerable to anyone.
3. Alabama seemed to have found their way. That is just UT's current luck.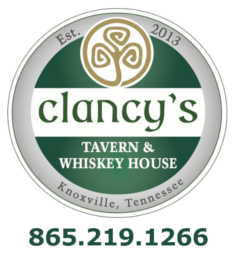 4. Kentucky got a harsh dose of reality. Stoops is doing a good job but they aren't ready for prime time yet.
5. Florida is a mess. Losing to them this season is the biggest stain of the Butch Jones Era.
6. Dana Holgorsen has taken himself off the hot seat. West Virginia is playing quality football.
7. Oklahoma might well free fall the rest of the season. That was a crushing loss to Kansas State.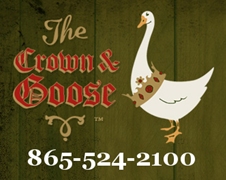 8. Bill Snyder is arguably the best coach of the last 25 years. What he has done at Kansas State is stunning.
9. The Bengals have not responded at all to the beating from the Patriots. It may be time for a change at the top.
Keith'

Peyton Manning is the Wayne Gretzky of QB's. He plays a few more years and he will put up #'s that may never be touched. 509 TD's is a lot of pay dirt. His teammates had some fun with him last night after his record breaker. This is cool.
Link
Tim Reynolds of AP had a great Tweet last night.
'Think Peyton's consistent? His career completion %'s:

Home: 66%
Road: 65%
Grass: 66%
Turf: 65%
Inside: 66%
Outside: 66%
Vs AFC: 65%
Vs NFC: 67%'
BTW, Manning got the all time record in 56 fewer games than Favre.
Danny Parker of insidetennessee.com reached way back last night with this comment.
'Remember Joe Theismann saying Eli would be a better NFL QB than Peyton. Long way for 10 to catch 16. Only 266 to go to reach big bro. #509'
Mike G in OKC is like the rest of us today. We just refuse to quit.
'Yo Tony,

Your defense forces the #3 ranked team in the nation to punt on its first seven (yes 7!) possessions. How does the offense reward this Herculean effort? One (1) Field goal! This is the same defense that had to replace every one of its linemen. Well, … I won't go there -- might get the urge to run a double reverse.

Regarding Tennessee's starting 5 interior offensive linemen, the Vol's roster lists 60% of them as Red Shirt Juniors. They've been practicing college football (if not playing) for 4 years! If the 4th year guys of your "offensive" (pun intended) line are playing like freshmen, what does that say about player development? This staff has coached them for almost two years! Coach Jones says the only solution is recruitment, which is true for the future, but the here and now requires something else. These guys were good enough to earn scholarships, and the Staff considered them talented enough to retain them on scholarship, so what to do? Change their blocking techniques to fit their capabilities -- that goes for the two true freshmen as well. Might work for the QB too instead of forcing long down the field throws "to stretch the defense" when the QB's arm strength cannot complete the task. Where's Tony Robinson when you need him?

I ain't giving up. There could be three wins in the next five games, but not with the offensive line status quo and wasted downs the quarterback can't throw.

Bleed Orange!

Mike G. in OKC'
We're nearing the midway point in the NFL season and Dallas looks like the cream of the crop in the NFC. Something tells me I won't be saying this in January. Just sayin'.
When you watch San Francisco and Seattle play right now, you must really appreciate the cost of bad chemistry in football. It's a real thing and it's obviously playing out in plain view with two seemingly great teams featuring talented rosters.
Bears have some fight in them. Of course, it is with themselves, but at least they care.
Link
SEC West is Best 4 teams in AP top 5..First time a conference has ever done that...Best division in history......its Georgia in the East and all the rest.
Link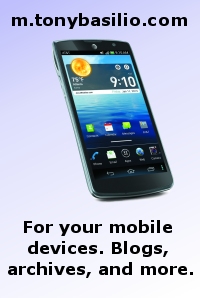 College football had a chance to take Shameus Winston out Saturday night but jobbed Notre Dame instead. What kind of world are we living in when I'm pining for Notre Dame to get a huge call in a game. Upside down college football season. ACC refs are defending that horrible call.
Link
FSU surely lands in the playoff now. Disgusting.
Link
Congrats to Ken Sparks! 323 wins ties Bear Bryant on the all time list! What a wonderful man and coach he is. He's had a career worth celebrating.
Link
Saturday Night. Neyland Stadium. 7:30 Kickoff. Lame Kiffin is back. Only thing better than this would be to let Derek Dooley deliver the game ball from a helicopter above stadium.
Tony