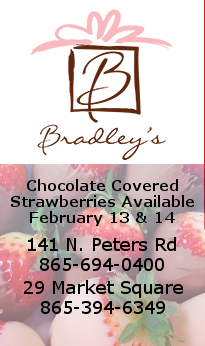 Tennessee and South Carolina tonight at 9pm Eastern in Thompson-Boling Arena. I hope the SEC revisits forcing Eastern division teams to play home games this late.
Jerry Meyer Scouting Director of 24/7 sports.com was immensely interesting yesterday in discussing the success of Rick Barnes and Tennessee hoops. Meyer believes that Tennessee is emblematic of a year in college hoops where the most talented teams aren't necessarily the ones that are winning. The ones winning this year are the teams that play the hardest and the most unselfishly together.
Jerry Meyer made me re-think my position on Anfernee Simons. I've been operating under the assumption that Simons is a risk not worth taking for Tennessee but Meyer made some great points with me yesterday on whether Tennessee should take Simons or someone else in the spring signing period.
On Anfernee Simons, Jerry Meyer Believes:
1. Simons is a great kid and won't upset Tennessee's chemistry next yr.
2. Simons is a tremendous prospect who's highly coachable.
3. Tennessee leads for Simons.
4. Simons is a bon-a-fide star basketball player.
5. Simons could open up a pipeline for future blue chip players.
6. Simons might really benefit from a yr in UT's weight program.
7. Simons could move from a late 1st round to lottery at UT.
8. Rick Barnes & staff have shown the ability to develop players.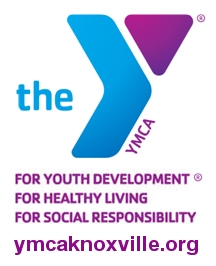 Jerry Meyer put it best when talking about Simons...You're this far in with him so you might as well swing for the fences. If Simons goes pro, oh well. It's a chance you almost have to take at this point. Prior to talking to Meyer I was concerned about a top flight, star player upsetting Tennessee's chemistry. After Saturday night at Alabama and yesterday's conversation with Meyer, I'm ready to add a pro player!
Future Vol? Projection:
ESPN.com has Anfernee Simons going #23 to the Lakers.
Current Vol Projection:
ESPN.com has Kyle Alexander #29 to Atlanta. Could this entice him to bolt Tennessee after the season?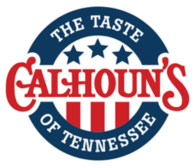 Revisiting Alabama Hoops...An Embarrassment Of Riches:

Donta Hall F 6-9 232 JR Luverne, AL #81
Riley Norris G 6-7 210 SR Albertville, AL #90
Collin Sexton G 6-3 190 FR Mableton, GA #7
Alex Reese F 6-9 250 FR Pelham, AL #58
Daniel Giddens F 6-11 247 SO Mableton, GA #50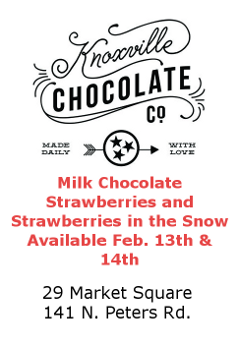 Herbert Jones G 6-7 200 FR Greensboro, AL #71
Tevin Mack G 6-7 223 JR Columbia, SC #48
John Petty G 6-5 195 FR Huntsville, AL #30
Braxton Key F 6-8 225 SO Charlotte, NC #68
As it turns out, Alabama is beyond loaded. Seeing was believing Saturday night. How do they not have the best record in the SEC with all that talent?
You can listen to the following Podcast using the player below.

You can find all of our Podcasts
here
.

Update Required
To play the media you will need to either update your browser to a recent version or update your
Flash plugin
.

Stand With The Tony Basilio Show
Join the T Club
Make a One-Time Donation

Send Us A T-Mail. Click Here.
Mark Griffin is up next with his hands in the air. Yes. Patented three pointers.
Griffin's 3 Pointers
'Griffin's 3 Pointers- South Carolina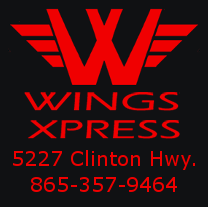 1. Bounce Back Game-

Both UT and South Carolina displayed season lows in points scored on Saturday with Alabama downing the Vols 78-50 while SC managed to score a measly 41 points at home against Florida which scored 65. South Carolina shot 27.8% from the field (15-54), 15.4% from the 3 (2-13), and 60% from the Free Throw Line (9-15). On top of that, the Gamecocks were out rebounded 46-24!!!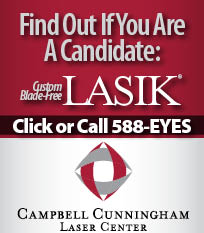 2. As A Team- 13-12 (4-8) on the road 4-5

Non conference notable wins- Wofford 73-52, UMass 76-70, and Wyoming 80-64

Losses- Va Tech 67-86, Clemson 48-64, and Texas Tech 63-70

SEC ranked 7th Rebounds- 37 UT ranked 9th- 36.4

SEC ranked 11th 3 Point %- 32 UT ranked 3rd- 38.6

SEC ranked 13th Scoring- 69 UT ranked 8th- 75.9

SEC ranked 14th Field Goal %- 39.5 UT ranked 9th- 44.5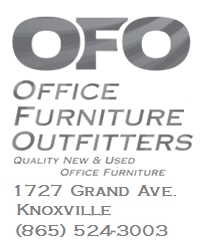 3. WATCH:

Chris Silva 6'9" Junior. Former High School 4 Star performer
Minutes Per Game- 25.1, Field Goal %- 95-208 45.7, Three Point %- 5-12 41.7
Free Throw %- 162-218 74.3, Rebounds- 77-113 7.6, Personal Fouls- 83, Turnovers- 57, Blocks- 32, and Points Per Game- 14.3
Leads the team in Field Goals Attempted and Made, Field Goal %, Free Throws Attempted and Made, Free Throw %, Rebounds Per Game, Personal Fouls, Turnovers, Blocks, and Points Per Game.
SEC ranked 4th Rebounds- 7.6
SEC ranked 7th Blocks- 32
SEC ranked- Tied 15th- Scoring- 14.3
Talk to you tonight after the game.'
Griff!!! Great job...Why do I get the feeling that tonight's game will be close.....Just a hunch on my part.

We'd like to get your Feedback. Click here.
Matt Dixon is up next breaking it down scientifically.
Matt Dixon
— How that Alabama team has nine losses is beyond me. I've only watched the Crimson Tide three times this year: vs. Tennessee, vs. Auburn and vs. Oklahoma. They looked like a Final Four team in all three games. Granted, they were all at home, but Alabama is a team I'd hate to face in the tourney.
— It's really a testament to the job Rick Barnes has done this year that this team hadn't been blowout before Saturday. Luckily, suffering a blowout loss didn't derail previous Tennessee teams that made a run in March.
The 2009-10 Elite Eight team lost by 31 to Kentucky in the SEC Tournament, and lost to Kevin O'Neill's USC team by 22 in December.
The 2007-08 team, which is probably the best team in the Bruce Pearl era, lost by 19 to a Rick Barnes-coached Texas team early in the season.
— The talk of being a No. 1 seed after the Kentucky win was absurd, and Saturday ended any that silly notion. Even being a 2-seed was/is a stretch, in my opinion. I still think this team should make it to the second weekend of the tournament.
With a good draw, an Elite Eight or Final Four isn't too farfetched. Of course, a first or second round loss could easily happen as well.
It's worth noting, Missouri and Alabama are tied for 4th, with 7-5 conference records. Both Mizzou and Bama have the tie breaker over Tennessee, so a double-bye in the SEC Tournament isn't a sure-thing as of now.
— Looking ahead, the Vols have six more regular season games:
vs South Carolina
at Georgia
Vs. Florida
At Ole Miss
At Mississippi St.
Vs. Georgia
Tennessee will most likely be favored in all six of these games. The two hardest remaining are Florida at home and at Mississippi St. I'm hoping for at least a 4-2 record down the stretch.
That would put Tennessee at 22-8 (12-6 SEC). That probably puts the Vols on the 4 or 5-seed line heading into the SEC Tournament.
—
Tennessee really caught a break with its conference schedule.
Since the SEC did away with divisions, teams only play five schools twice each year. For Tennessee this season, those teams are Kentucky, Vanderbilt, Ole Miss, South Carolina and Georgia. The Wildcats are a major disappointment this year, and the other four teams are at the bottom of the SEC standings.
The Gamecocks have lost five straight games, and are just 13-12 (4-8 SEC) on the season. Tennessee won 70-63 in Columbia earlier this season.
Lamonte Turner led the Vols with 25 points, and Derrick Walker had his best game as a Vol to date, with a career-high 10 points. SC's Chris Silva was plagued by foul trouble and finished with just six points and five rebounds. He's the Gamecocks leading scorer, averaging 14.3 points per game, as well as 7.6 rebounds per game, which ranks fourth in the SEC.
Matt'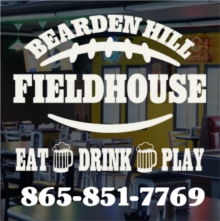 Awesome reportage Matt.....We've had better teams than this one get absolutely popped and still have great March showings. Thanks for the history lesson!!!
Tonight....Make sure you catch Garza Law Tennessee Basketball Overtime!!! It's going to be awesome!!!
Final Thought: With Kennedy out at Ole Miss, will they go after Steve Forbes at season's end?
Tony
A New Direction At TonyBasilio.com:

Here at Tonybasilio.com we're creating a series of programming with little to mostly zero commercial sponsorship. In other words, you will be digesting the following programs in coming days with almost no interruption. This is unprecedented in the history of my business. Nobody has ever done this. Here are the offerings coming your way.
Our Family Of Offerings:
'X-Cast: A Recruiting Podcast'
: Featuring Tony Basilio & 'X' where we discuss the latest moves, behind the scenes machinations and all the intrigue from the world of recruiting. This will hopefully be offered twice monthly with lengths varying. If this takes off perhaps we can even do some live offerings of this show. THIS IS BEING OFFERED COMMERCIAL FREE!!!
Fifth Quarter Fan Reaction:
Back for season 4. Sponsored by Marcos Garza. This year with NO OTHER SPONSORS. This will be pure content for you. I'm taking a chance here but I know you will reward me for not bombarding you with messages Vol Network style. This program will run for at least 3 hours following Tennessee Football Games. We will have new visual presentation of this feature as well that we're investing in. Thanks to Jayson Swain for helping me with the technical side of our visual presentation.
Southeastern Sunday Night:
7p to 9p on Sunday Nights airing on Periscope/Facebook Live and other platforms including your Tony Basilio Show App. This will be a regional program that aims to keep it real. We will tell the truth on us, them and all with you. This could be a lot of fun if you help me spread the word across the region. This hopefully will turn into a free for all that is free for all. ZERO SPONSORS. COMMERCIAL FREE OFFERING.
Vol-Scars:
A podcast featuring Vol Historian Tom Mattingly and Eric S where we go back in time and commemorate the painful losses in UT football history that left a mark. These shows are extremely time intensive to put together. I've worked all summer on these offerings and am really proud of what we've compiled thus far. I think you'll really enjoy this. COMMERCIAL FREE.
Gate Twenty Won:
A podcast Featuring Vol Historian Tom Mattingly where we celebrate the greatest wins in UT history in time capsule form. These are a breath of fresh air and the type of programming I'm aiming to bring to you . COMMERCIAL FREE
Chill Cast: Tell Me A Story:
A podcast where I grab folks from the sports world and our community and allow them to share their stories with us. This will be done in the spirit of the
recent re-launch programs that I did
. We'll aim to go deeper here. Stay tuned. COMMERCIAL FREE.
Tennessee Basketball Overtime:
Back for year 5! Immediately following Tennessee Basketball Games. A Tennessee Basketball Call-In show featuring ONLY ONE SPONSOR…GARZA LAW FIRM. Therefore we keep the conversation going without bombarding you Vol Network style. What a concept!!!!
Garza On The Law:
A Podcast dealing with the legal issues that invade the sports world featuring the great Marcos Garza. We will go deeper here. I promise that you will find this interesting. Presented by Garza Law Firm.

Stand With The Tony Basilio Show
Join the T Club
Make a One-Time Donation
FAQ's Asked Of Tony Per Our Relaunch Announcement:
Q: Tony, you didn't say anything about your daily show yesterday. Will you continue to do this?
A: Absolutely. I'm looking forward to year #24 with you.
Q: Tony, you used the word 'subscribe'. What Am I subscribing too?
A: Great question. 'Subscribe' is a misnomer. What you actually are doing if you choose to help us monthly (and we need this for budgeting reasons) is actually acting as a patron. The goal is to keep the content (ALL CONTENT, from postgame offerings to various podcasts) free for all.
Q: So, if I'm not subscribing and I'm already reading this, why give?
A: Because you value the content and our contribution to the market and you want to help us keep this stuff free for everybody.
Q: Are you going to beat us up for money all the time here?
A: Absolutely not. I will bring this up a few times heading into the football season as we attempt to meet our financial goals and create new programming. I'll also mention it in the post-game format as well as the regional programming. I will not however wear you out with this. Either you feel the need to help us or you don't. This is why I'm taking today to field some question I received after day one.
Q: What happens if this doesn't generate the revenue you're seeking?
A: We will scale back our online offerings accordingly. The blog itself could even disappear. I really don't want this to happen but will be forced to spend my time in the most profitable way necessary. That's why we're having the conversation. All my cards are on the table here.
Q: Where can I find these new podcasts, like that X-Cast?
A: Click on "Podcast" wherever you see it on the site, and it will take you to our Podcast page.