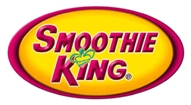 Well..... another dead period has come and gone. Welcome to the the annual sprint to National Signing Day 2018. Signing Day is pushed back a bit this year in that 4 full visit weekends remain until the first Wednesday in February. Even with an early signing period, there is still work to be done to close out the remaining spots in Tennessee's 2018 class. As Coach Pruitt said Wednesday in his press conference, 14 spots in the 2018 class have been filled. Therefore, between 10 and 12 scholarships remain to be filled. While the initial 14 spots have focused primarily on "line of scrimmage" prospects, I believe the balance of class will be comprised of potential impact play makers regardless of position AND I believe Tennessee is positioning itself to close out strong.
Coach Pruitt continued to put his stamp on the signing class even doing work for Alabama during the dead period. Last Saturday during the US Army All -American game, outside linebacker JJ Peterson from Moultrie, Georgia , verbally committed to Tennessee.
Listen, as fans we are all guilty of placing too high a level of expectations on an incoming player or a class for that matter. With that said, Peterson is one of those prospects that if he follows through and signs with Tennessee and barring injury , he is going to get every opportunity to contribute very early. Peterson is a top 100 prospect in the country. At the linebacker position , there are few prospects better than Peterson. If you watch his film, you will find it hard not to be impressed and a bit excited. Peterson is fast enough to chase down ball carriers and he is a violent tackler. Also, if you watch enough of his film, you may see him catching touchdown passes or returning kickoffs. Tennessee has apparently beat out Alabama for Peterson's commitment. Peterson is scheduled to be on campus for his official visit this weekend. He should be joined by the following prospects.
Wide Receiver Geordon Porter. 6'2"180 lb. from Etiwanda, California.
Porter is the type of stretch the field wide receiver Tennessee has been searching for. Porter emerged from the early signing day as one of the most coveted unsigned wide receiver prospects in the country. He looks football fast in watching his film. Porter committed to Notre Dame early in the recruiting cycle but backed off the commitment. He has already taken 3 official visits during the fall will every expectation of signing during the early window . Tennessee will be his 4th official visit.
He will likely decide between Texas A&M, Florida, and Alabama for the final official visit. His earlier visits were to Utah, Notre Dame and Arizona St. I don't believe he is attending any of those schools. If Porter visit goes well, I think Tennessee jumps into the drivers seat for his commitment.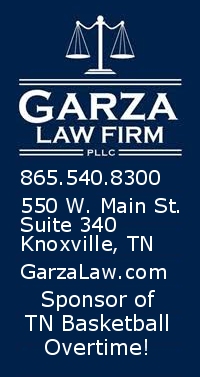 Wide Receiver Warren Thompson. 6'5" 185 lbs, Seffner, Florida.
Thompson is a top 100 prospect nationally and was committed to Oregon for the longest time. He decommitted and reopened his recruiting when Willie Taggart resigned as the head coach at Oregon and accepted the same position at Florida State. Most believe Thompson will follow Taggart to Florida State. However, Tennessee jumped into the mix and has snagged one of his official visits.
Wide Receiver Brandon Aiyuk 6'1" 190 lbs wide receiver , Sierra Junior College, California.
Aiyuk is a bit of an unknown and is coming on an official visit without an offer. He was found and recruited by Coach Friend while coaching at his previous stop at Colorado State . Tennessee likes Aiyuk as a a slot receiver and a specialist (punt/kick receiver). Reportedly, Aiyuk has been timed at 4.2 in the 40 yards. If Tennessee were to offer Aiyuk, most believe he would end up being a VOL.
What to watch for !!!!!

Tennessee is hosting three wide receiver prospects . That implies Tennessee should name its wide receiver coach no later than Friday morning, if not sooner, such that said wide receiver coach will be on the job and available to host kids this weekend. Front runners for the spot are David Johnson from Memphis; Dez Kitchings from NC State; or sitting assistant coach Brian Niedermeyer.
A huge need to complete this class is at defensive back. There is no secret Tennessee must upgrade the talent and athleticism at corner and safety. One of Tennessee's top targets at defensive back will be visiting this weekend.
Eddie Smith from Slidell, Louisiana.
Smith is a tall, long armed athlete who had been somewhat under the radar until recently. Smith, a three star prospect, whose film looks like anything but a three star prospect is a former TCU commitment. Smith was one of the first prospects Coach Pruitt connected with after he took the Tennessee job and immediately offered him a scholarship. Shortly after receiving the offer, Smith decommitted from TCU. Presumptively , I would call Tennessee his leader but TCU is trying to get back into the picture and Smith is planning to take visits to Alabama and Arkansas between this weekend and National Signing Day. Smith is a very good prospect and one that Tennessee has a legitimate shot with.
C-Bo Flemister, running back/athlete, Zebulon , Georgia.
Flemister is committed to Georgia Tech and was all set to sign with Tech during the early signing period. Coach Pruitt offered Flemister a scholarship and asked him to hold off signing to give Tennessee a chance to recruit him during the late signing window. Flemister is relatively unknown. You watch his film you can't really tell if Flemister is simply the best athlete on the field or if he is that good. His film is that impressive in my opinion. Flemister is a good enough athlete to play running back or defensive back. I think he is down the list at both positions for Tennessee but you could see him contributing at either and on special teams.
Michael Williams, linebacker/athlete Baton Rouge. Louisiana.
Williams is a jumbo athlete that is on the radar of the top schools in the country. The 6'2, 240-pounder has an interesting profile. He is not that highly rated by the recruiting services yet he holds offers from Texas, LSU, Alabama, Arizona State, Ole Miss, Tennessee, and Texas A&M. He took an official visit to LSU in the early signing period but did not commit or sign with LSU. He will be in Knoxville this weekend and will likely take other visits. You watch his film and he is very impressive on both sides of the ball. My guess is he would be rated higher if the services could figure out what position he is best suited for in college. Tennessee is recruiting him as a linebacker /defensive end . With Peterson, a linebacker committed, Quay Walker high on Tennessee's board, and limited spots in the class, I wonder how high Williams is on Tennessee's board.
Quay Walker, linebacker Crisp County High School (Cordele, Ga.).
Walker is an intriguing prospect in many regards. He is a 4-star linebacker, the nation's number 11 outside linebacker , and committed to Alabama . Last summer Walker chose Alabama over Auburn, Florida, LSU and South Carolina. He recently played in the Army All American game were he noted that he was going to open his recruitment and take visits to other SEC schools including Tennessee, Georgia, and Florida. Walker , though remains verbally committed to Alabama. His primary recruiters at Alabama were Coach Pruitt and Derrick Ansley. With Pruitt to Tennessee and the news that Ansley is joining the Oakland Raiders, Walker's commitment to Alabama is tenuous at best. Walker fits a critical need for Tennessee. He is an outside linebacker type at 6'4" 220 lbs who can rush the quarterback. Walker's recruitment is far from over. Georgia is targeting Walker for one of their last spots in their class and Florida is very interested in Walker as well. Don't rule out Coach Saban taking over the recruitments and convincing him to sign with Alabama. No doubt though the team that lands Walker is landing a difference making prospect.
PARTING SHOTS......
Many SEC schools got the lions share of their 2018 recruiting class filled out in the early signing period. By doing so, these schools can concentrate a portion of their efforts on a few 2018 prospects and the majority of their efforts on 2019 prospects. Not to be outdone, Tennessee is hosting double digit 2019 unofficial visitors this weekend. Prospects from the mid state and west Tennessee, Georgia, and the Virginias will be in town. More on the 2019 prospects in about a month.
I hate to take a shot at the former regime BUT Tennessee from a recruiting position is simply fishing in a different pond than 4 months ago. True, in August/September Tennessee had put together a top 5 recruiting class and the top recruiting class in the SEC. The foundation of the 2018 class still features prospects who remained true to Tennessee through the tough stretch. Coach Pruitt has made some tough decisions regarding committed prospects that don't fit his style while adding 6 to 7 new pieces to the class.
The balance of the class will be completed with prospects that could play for literally any school in the country and you see this as fact reflected in their visit lists. Don't get too concerned if Tennessee walks away from this weekend without any public commitments. This is high stakes recruiting . It will look and feel different . I expect the results to be far better than we have been accustomed to.