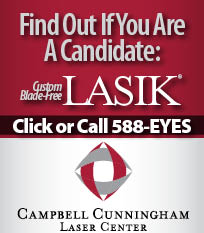 App Troubles:

If it's not one thing it's another. We're so sorry for any inconvenience this has caused some of you as you've tried to enjoy our offerings on your schedule. We've had intermittent problems with our live feed, and we're currently in the process of getting another App built. Long story short, the constant updates to iphones as well as android devices have caused issues with the ability of some of you to listen. Like most things in my chosen industry, this can be expensive and involved. The fun never ends. That's why we love and appreciate all those that stand with us financially as I sometimes feel like we're rearranging deck chairs on the Titanic. 2018 is my 25th year serving and being served by the living listener, and I intend to get this app/stream issue resolved. You're greatly appreciated and I WILL GET IT RIGHT.
You can listen to the following Podcast using the player below.

You can find all of our Podcasts
here
.

Update Required
To play the media you will need to either update your browser to a recent version or update your
Flash plugin
.
Pilot...You're Clear For Takeoff:

I'm no meteorologist but the atmospheric conditions at Tennessee are cleared for takeoff. Dr. Sean Sinclair brought up a wonderful point on yesterday's Tony Basilio Show. If Bahama John Currie would've somehow lucked into Jeremy Pruitt, the first time Head Coach wouldn't have been the same force that he would be with Phillip Fulmer calling the shots.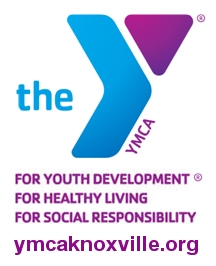 Bahama John Was 'Institutional':

Currie was really into the rules. You could tell by the way he dressed that he was a complete preppy straightjacket. Not that there's anything wrong with that if it's your kick. But that stuff won't float in a league where Kirby Smart, Saban and Jimbo Fisher proudly play in the grey. You can go ahead and book this. And Currie loved that rule book. He constantly talked about the rules and building his silly buildings.
Phillip Fulmer Has Other Goals:

I'm not saying Fulmer is a cheater, so hear me out here but he's a coach at heart. He knows how damn hard it is to go tooth and nail with Bama and see them them get an upper hand because their administration looks the other way. I believe Pruitt is going to get the kind of support from Fulmer that he wasn't going to get from Currie. It's not even close.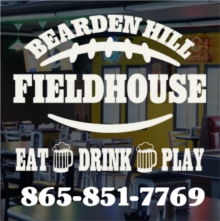 Jauan Jennings A Test Case?

That his name even came up yesterday prominently during Pruitt's first day meeting the press as the boots on the ground coach tells me everything I need to know about where this thing is headed. And I'm not talking about whether or not Jennings makes it back because he has some high hurdles to clear. This is about something bigger. Instead it's out in the public discourse and the door is perhaps open for Jennings to return to Tennessee. If Bahama John and his two tone game day attire was still here this issue would be a non-starter because Jennings was too close to that NCAA flame. And I mean this literally and figuratively. As it is Jennings is a baller and Pruitt needs ballers. Phillip Fulmer gets this.

Stand With The Tony Basilio Show
Join the T Club
Make a One-Time Donation

Send Us A T-Mail. Click Here.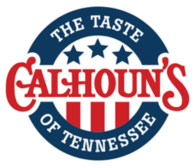 Teamwork!!!

These guys are going to make a great team. Pruitt's not perfect and he's going to butt heads with Fulmer over some issues. Fulmer's not going to be afraid to say no to him when the time comes, but it's Pruitt's job to push those boundaries and right now it's Fulmer's job to push back when he feels like it. Fulmer won't push back the way Currie was going to. This is really a tremendous situation. I wonder if Fulmer's presence has allowed Pruitt to hit the ground with such a wonderful staff. This is easily the best staff Tennessee has had since the National Title days. And yes, you just read that.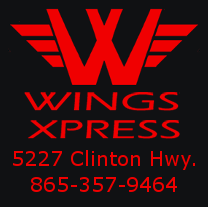 Now That UT Is Cleared For Takeoff You'll Soon Be Free To Move About The Cabin:

And when you get up, don't be afraid to dance, sing, holler and let it all out. This is going to be fun. I'm kind of glad I'm going to stick around for the next couple of years of this fun. We're in for some great times!!!
It's About Ballplayers:

We'll discuss this on the show today. We'll have an on air sneak peak at some of the great talent Tennessee is bringing in this weekend. Get excited. It's OK. The Tennessee/Georgia Pipeline is alive and well.
Link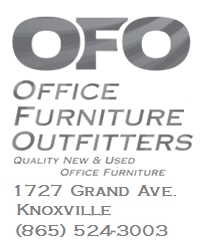 David Johnson:

Would be a great addition to this staff for his WR coaching prowess plus his ties to Louisiana. That would be a nice hire.
The Physical Toll Of Football Is Real.
Link
Oh no.
Link
Well..Baylor WAS FUN for Matt Ruhle. Have fun recruiting against this.
Link

We'd like to get your Feedback. Click here.
Alex Myers brings it with the passion of a Titan Head aflame. This is fun!!! He's living in the hope...And I would as well!!!!
Alex Myers
'Today's blog is dedicated to Titans fans:
I've followed the Titans since they moved to the state in the late 1990's. When I was growing up, they were a very good team. They had several big name players like McNair, George, Wycheck, Dyson, Kearse, Rolle and others, which is part of what shaped the team's identity early on. While this year's Titans team may not have the stars that the late 90's and early 2000's teams had, they have one thing in common…Playoffs!
Marcus Mariota hasn't had a great year, Demarco Murray is injured, and the Titans' offense has been hard to watch. However, players made plays when they needed to last Saturday, even if it was…unconventional to say the least (Mariota TD pass to himself).
While the Titans are heavy underdogs this weekend, fans still have a lot to look forward to. Anything can happen in a one game scenario, but playing at home, the Patriots seem almost invincible.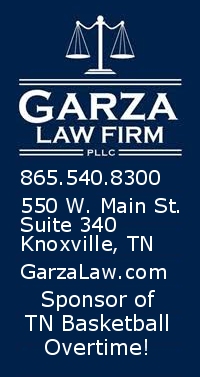 No matter the outcome this weekend, the Titans have accomplished something. They're relevant again. For a franchise that doesn't have the richest, deepest history, that's important. As the city of Nashville continues to grow at an astonishing pace, it's important that its sports franchises have the ability to attract new fans. The Preds have been doing their part over the last few seasons, and this season the Titans have as well.
Playoff Picks:
Until Next Time,
Go Vols...and Go Titans,
Alex Myers (@AlexMyersTV'
Maysie's

Fine Resale
4475 N Broadway
Open 11a-6p
Tues-Sun
(Map)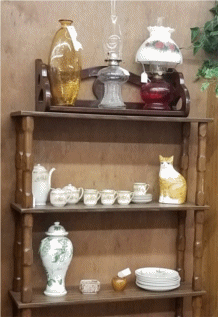 Alex...From the moment I met you I loved you because you exude the passion that makes taking the deep dive into sports.
Steelers Fans Want??

Are you ready for this...93.7 The Fan in Pittsburgh home of Andrew Fillipponi (he's very good) ran a fan poll.....Who do you (as a Steelers fan) want to play in the AFC Title Game. An overwhelming majority want to play the Patriots. The voting came in at over 60/40. What kind of fan wants to play the evil empire? Why???? Come on Titans!!!! Knock those guys out!!! I'll say it!!!!
Go Vols
Say it Loud....Say It Proud
Fire it up.
Link
Tony B
IGY?
A New Direction At TonyBasilio.com:

Here at Tonybasilio.com we're creating a series of programming with little to mostly zero commercial sponsorship. In other words, you will be digesting the following programs in coming days with almost no interruption. This is unprecedented in the history of my business. Nobody has ever done this. Here are the offerings coming your way.
Our Family Of Offerings:
'X-Cast: A Recruiting Podcast'
: Featuring Tony Basilio & 'X' where we discuss the latest moves, behind the scenes machinations and all the intrigue from the world of recruiting. This will hopefully be offered twice monthly with lengths varying. If this takes off perhaps we can even do some live offerings of this show. THIS IS BEING OFFERED COMMERCIAL FREE!!!
Fifth Quarter Fan Reaction:
Back for season 4. Sponsored by Marcos Garza. This year with NO OTHER SPONSORS. This will be pure content for you. I'm taking a chance here but I know you will reward me for not bombarding you with messages Vol Network style. This program will run for at least 3 hours following Tennessee Football Games. We will have new visual presentation of this feature as well that we're investing in. Thanks to Jayson Swain for helping me with the technical side of our visual presentation.
Southeastern Sunday Night:
7p to 9p on Sunday Nights airing on Periscope/Facebook Live and other platforms including your Tony Basilio Show App. This will be a regional program that aims to keep it real. We will tell the truth on us, them and all with you. This could be a lot of fun if you help me spread the word across the region. This hopefully will turn into a free for all that is free for all. ZERO SPONSORS. COMMERCIAL FREE OFFERING.
Vol-Scars:
A podcast featuring Vol Historian Tom Mattingly and Eric S where we go back in time and commemorate the painful losses in UT football history that left a mark. These shows are extremely time intensive to put together. I've worked all summer on these offerings and am really proud of what we've compiled thus far. I think you'll really enjoy this. COMMERCIAL FREE.
Gate Twenty Won:
A podcast Featuring Vol Historian Tom Mattingly where we celebrate the greatest wins in UT history in time capsule form. These are a breath of fresh air and the type of programming I'm aiming to bring to you . COMMERCIAL FREE
Chill Cast: Tell Me A Story:
A podcast where I grab folks from the sports world and our community and allow them to share their stories with us. This will be done in the spirit of the
recent re-launch programs that I did
. We'll aim to go deeper here. Stay tuned. COMMERCIAL FREE.
Tennessee Basketball Overtime:
Back for year 5! Immediately following Tennessee Basketball Games. A Tennessee Basketball Call-In show featuring ONLY ONE SPONSOR…GARZA LAW FIRM. Therefore we keep the conversation going without bombarding you Vol Network style. What a concept!!!!
Garza On The Law:
A Podcast dealing with the legal issues that invade the sports world featuring the great Marcos Garza. We will go deeper here. I promise that you will find this interesting. Presented by Garza Law Firm.

Stand With The Tony Basilio Show
Join the T Club
Make a One-Time Donation
FAQ's Asked Of Tony Per Our Relaunch Announcement:
Q: Tony, you didn't say anything about your daily show yesterday. Will you continue to do this?
A: Absolutely. I'm looking forward to year #24 with you.
Q: Tony, you used the word 'subscribe'. What Am I subscribing too?
A: Great question. 'Subscribe' is a misnomer. What you actually are doing if you choose to help us monthly (and we need this for budgeting reasons) is actually acting as a patron. The goal is to keep the content (ALL CONTENT, from postgame offerings to various podcasts) free for all.
Q: So, if I'm not subscribing and I'm already reading this, why give?
A: Because you value the content and our contribution to the market and you want to help us keep this stuff free for everybody.
Q: Are you going to beat us up for money all the time here?
A: Absolutely not. I will bring this up a few times heading into the football season as we attempt to meet our financial goals and create new programming. I'll also mention it in the post-game format as well as the regional programming. I will not however wear you out with this. Either you feel the need to help us or you don't. This is why I'm taking today to field some question I received after day one.
Q: What happens if this doesn't generate the revenue you're seeking?
A: We will scale back our online offerings accordingly. The blog itself could even disappear. I really don't want this to happen but will be forced to spend my time in the most profitable way necessary. That's why we're having the conversation. All my cards are on the table here.
Q: Where can I find these new podcasts, like that X-Cast?
A: Click on "Podcast" wherever you see it on the site, and it will take you to our Podcast page.