I'll forever be grateful to Pearl for the six years he made Tennessee basketball matter. Those years were so much fun. The way Auburn won was the exactly kind of game Pearl's made his career on.
His team out-hustled and out-played Tennessee. And Pearl thoroughly out-coached Rick Barnes the last 30 minutes of the game.
The Vols played their worst game of the season, and it came at a horrible time. Tennessee is now 0-2 in the SEC, with a Saturday game against Kentucky upcoming. An 0-3 start in the league and Tennessee will have undone a lot of the momentum they built up in the non-conference schedule.
The Vols' 14-point lead 10 minutes into the game quickly disappeared as Auburn ended the first half on a 28-8 run.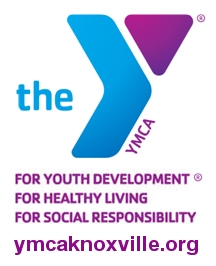 The War Eagle Tiger Plainsman were very physical, especially on the defensive end, and that lead to them being in foul trouble much of the second half. Tennessee didn't take advantage of that. Instead, they let Auburn punk them. It reminded me of the way Tennessee beat Florida's back-to-back national title teams. Auburn just physically overwhelmed Tennessee to the point the Vols quit playing hard in the second half.
Auburn seemed to get 75% of the 50/50 balls, another of Pearl's trademarks at Tennessee.
Had Auburn shot well from three — they were just 9-of-31 (29%) — this game could've been a complete rout.
All in all, it was probably the Vols' worst performance in the Barnes era.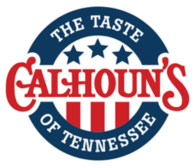 Tennessee now sits 9-4 (0-2 SEC). We're not even halfway through the season yet, so there's no need to give up, but the Vols have dug themselves an early conference hole.
Tennessee needs to win at least nine SEC games to feel good about making the NCAA Tournament. A 9-9 league mark puts the Vols at 18-12 or 19-11, depending on the SEC/Big 12 Challenge game at Iowa St.
At 19-11, the Vols would likely have a top 40 RPI, which essentially makes Tennessee a lock to make the Big Dance. Since 2005, no school from a high-major league has missed the NCAA Tournament with an RPI in the top 40.
So that's still this team's baseline for success for me.
Nightmare Title Game for Vols:

The worst case scenario for Tennessee fans played out in the semi-final games, with Georgia and Alabama both winning. I expected Alabama to win, but thought Oklahoma had a good chance of knocking off the Bulldogs.
A botched squib kick and conservative second-half and overtime play-calling allowed Georgia to win an all-time classic Rose Bowl.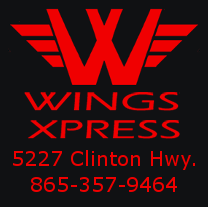 Clemson needed an unbelievable performance from Deshaun Watson to beat the Crimson Tide last year for the national title, and the drop off from Watson to Kelly Bryant was huge one.
I was hoping the Sooners would win the national title, but knew their defense wasn't anywhere near good enough, based on previous national champs. I was hopeful Baker Mayfield would play well enough to overcome that.
The end result is an all-SEC title game, which will likely accelerate the 8-team playoff discussion.
From a Tennessee perspective, there is nothing good that can come out of either Alabama or Georgia winning it all. I highly doubt a recruit considering Tennessee will make his decision based on if Jeremy Pruitt wins his 5th national title as a assistant coach or not.
Plus, I just can't hope Alabama wins a football game. I'll never cheer for them unless the Crimson Tide winning a game directly meant Tennessee made the playoffs.
A Georgia win would just cap off a special year in Athens. A season Kirby Smart will likely never be able to match again. The Bulldogs have the best recruiting class in the country this year, so even if they don't return to the playoffs in the next couple of years, they're likely at least a 9-win program for the foreseeable future as long as the recruits keeping coming in.
Throw in Florida, who I think made a great hire in Dan Mullen, and Pruitt has his work cut out for him in a very demanding environment.
Gaulden to The NFL:

Junior nickel back Rashaan Gaulden announced on Wednesday that he's declaring for the NFL Draft. He joins running back John Kelly in forgoing their senior years.
Gaulden was arguably the best player on Tennessee's defense this year. He found a home as the nickel, which has become the base defense for most teams now. I also thought he was the Vols' best tackler.
It seemed like every time he had a one-on-one with a ball-carrier, he brought them to the ground.
Gaulden doesn't have NFL cornerback cover skills, and he's undersized, but he's unlikely to improve either staying another year. Hopefully he impresses scouts in workouts and gets drafted. I can see him carving out a nice NFL career as a nickel back and special teams player.
Upcoming On The Blog:

— A look at Jeremy Pruitt's coaching staff once the hires are made official.
— A position-by-position breakdown of the football team's returning players ahead of the 2nd national signing day, and where signees and potential signees would fit in.
— Additional hoops thoughts as the season progresses.'