2017 South Carolina Scouting Report
GAMECOCK OFFENSE
Gamecock Passing Game –
South Carolina's growth stage as a passing unit has taken a big hit with the early injury of wide receiver #1 Deebo Samuel. Up to that point, the Gamecocks had promise as a passing unit with the return of sophomore quarterback #19 Jake Bentley leading the way. Bentley, however, has struggled to consistently to find a passing rythm with the continued absence of Samuel. Bentley has a mediocre passing percentage at just around 60% and a quarterback rating of only 57. Often he looks erratic and out of sync throwing from the pocket. Bentley also has been sacked several times through six contests. Through six games he has been sacked sixteen times.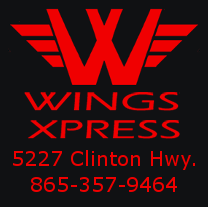 Offensive coordinator Kurt Roper will look to set up the pass with the running game. Most of the snaps from the Gamecocks' offense will feature 12 personnel - 1 back and 2 tight ends. The South Carolina passing game will show the versatile tight end #81 Hayden Hurst. Hurst will play the 'H' back in South Carolina's offense and align in several positions on the field. This is a particulary nice strategy vs opponents' 4-3, non- nickel, defenses. In 12 personnel, Hurst will align in the slot to get favorable matchups against linebackers. Hurst will also line up in the backfield and when they use play action and bootlegs type plays to leak him into the secondary. The successes of Hurst in the passing game are directly tied to the successes of the Gamecocks' running game.
Hurst with his excellent speed and run after the catch skills can present matchup problems for Tennessee's strong side linebacker, Daniel Bituli. I like Bituli as run defender but defending the pass against a future NFL tight end is a skill we have not yet seen from Bituli. In the middle, Tennessee safeties NIgel Warrior and Micah Abernathy have been solid in the passing game over the year but they will be challenged by Hurst. The other element of this matchup is pass protection minus the absence of Darrell Taylor. Where does Tennessee get its pressure on the passer from? Look for Tennessee's defensive coordinator to continue to effectively manfacture pressure against Bentley with defensive line twists & stunts plus linebackers blitzes by Colton Jumper. This is something that's proven effective for the Tennessee defense since the Florida game.
South Carolina WR #6 Terry Googer is their best remaining receiver, but based on film I don't see any active Gamecock receiver who poses a problem for the Tennessee secondary. Tennessee's cornerback #8 Justin Martin had his best game individually vs Georgia and has grown immensely since early in the season especially with his situational awareness. The development of Martin plus the steadiness of opposite cornerback Emanuel Mosely and the ever consistent Rashaun Galden gives me confidence this is an area of advantage for Tennessee although Taylor will not be on the field for the Vols.

(ADVANTAGE - TENNESSEE)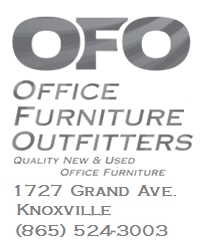 Gamecock Running Game –
One of the ways I believe Tennessee can come away with a win is to make South Carolina get away from the run and away from being balanced thus becoming a one dimensional 11 personnel (1 back, 1 tight end) offensive unit. I am not going to hold Tennessee's defense accountable for the 2nd half onslaught in the Georgia game due to things out of their control.
My eyes tells me their run defense has taken strides vs Florida and Georgia (1st half). Also the matchups for Tennessee's defense has benefited the Vols based on the personnels that were predominately used by both Florida & Georgia. Tennesee's interior play has been solid particularly with the increased level of play from Khalil McKenzie. As mentioned in the Georgia scouting report, the Vols best defense against the run is when they have the combination of Colton Jumper, Daniel Bituli and Dante Sapp in the game. Coach Shoop has approached run defense with an aggresive, attacking manner. He has implemented blitz schemes for Jumper to purposely disrupt the opponents' running game.
Georgia in my opinion did a nice job of scouting Tennessee and switched up which offensive personnel grouping they ran the ball from. Prior to the Tennessee contest Georgia played with 21 personnel predominately (2 runningbacks and 1 tight end) offensively. My belief is that they understood if you play Tennessee in 11 personnel they will change to Nickel defense and take their best linebacker off the field, Daniel Bituli. This was a significant in game coaching adjustment by the Georgia offense to get their offense going on the ground.
Does Tennessee counter adjust and replace Dante Sapp in nickel personnel with Daniel Bituli so that Jumper and Bituli remain on the field at all times?
Tennessee's defense staff can longer afford to do this in order to be an effective run stopping defensive unit. This is an area I will keep my eye upon that absolutely must change. It's the competent thing to do to get Tennessee's two best linebackers on the field with so many teams playing 11 personnel in college football.
For Tennessee, they will benefit from the fact they will not be playing against three NFL backs with a solid complimentary passing game to match. Personnel competency at linebacker is a major area of concern going foward but overall the Vols has too much talent and should over come this burden over the course of this game.

(ADVANTAGE - TENNESSEE)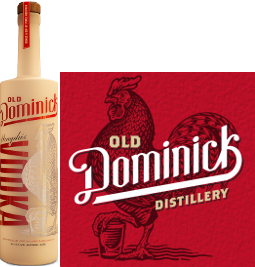 GAMECOCK DEFENSE
Gamecock Pass Defense -
South Carolina's passing defense ranks near the bottom third of collegiate teams. I think this due to the fact that they are without a significant pass rush generally speaking.
Gamecock defensive ends #95 Dante Sawyer and #92 Dennis Wonnum haven't been able to bring much pressure on the quarterback over the course of the season.
This is a game where Tennessee quarterback Jarrett Gaurantano will have time in the pocket to throw if Coach Will Muschamp doesn't send linebacker pressure.
When South Carolina has been able to pressure the quarterback it's been similar to how Georgia was able to get pressure on Dormady with the usage of linebacker blitzes. This is signifcant for Tennessee because historically Tennessee hasn't dealt well with pass protection in Butch Jones' offense when it comes to addressing a single player who's capable of disrupting the flow of his offense such as Roquan Smith recently, Eric Striker of Oklahoma, the combination of Michael Sam & Kony Ealy etc. Coaches Jones and Larry Smith have to show progress in this area of negating the strengths of single players who are capable to causing this type of disruption.
The Gamecocks will at times use LB #10 Skai Moore much like Georgia uses LB Roquan Smith when they need to disrupt the run game and pressure the quarterback. He's shown to be an effective blitzer when they need him to. The talented Moore also has shown nice pass coverage skills with multiple interceptions he has accounted for.
My coaching intuition tells me Coach Muschamp will throw the kitchen sink at Gaurantano to see if he can manage pass protections at the line of scrimmage.
Tennessee's wide receiving corps does have matchups advantages across the board against the secondary of South Carolina, but this area of the contest is a place of concern given the magnitude of the outcome for both teams. I cannot see a seasoned, veteran defensive coordinator allowing the newly inserted Gaurantano to go untested by him. Overall the Gamecocks have trouble matching up to Tennessee in this area, but you have to throw everything out the window and assume Muschamp will aggressively apply pressure on regular basis.

(NO ADVANTAGE)
Gamecock Run Defense –
Again the South Carolina defense just doesn't have the overall talent depth of a Tennessee. However, I think their head coach and defensive coordinator have put this team in positions of success based on what they have this season.
As mentioned before they have found a player in LB #10 Skai Moore who gives them much versatility on this "bend but don't break defense". They will certainly blitz him on early downs to disrput the run game and get offenses behind on down and distance. Moore has shown he is an effective blitzer as well.
In the middle defensive tackles #93 Ulric Jones and #90 Tyler Stallworth are what I would call space eaters. Both interior players are 300lb linemen with the ability to plug up the middle. I would categorize them as players whose sole purporse is to the plug middle to allow Moore and LB #6 TJ Brunson to play downhill, which they are very good at.
I was impressed with Moore and Brunson to play physically from Offensive tackle to Offensive tackle and how they fit in their run lanes and run gap responsibility. For South Carolina to make Tennessee get off the field and punt, I look for them once again to throw everything at Butch Jones' slower developing runs out of shotgun unless Tennessee is able to hit them with a big play and counter it.
Coach Jones will need to do his best in game adjusting for Coach Larry Scott once the first couple of series is played. Both he and Coach Scott will have to be effective"in game"strategist in pass protections as well as in the run game against a pressuring system from Will Muschamp.

(ADVANTAGE - SOUTH CAROLINA)
My gut feeling is that we will play well defensively, but it will be a test of the minds for Coach Jones and Larry Scott to competently put this offensive football team in a position to win the game with a brand new quarterback.
Thanks,
Jerry Colquitt
VFL 1990-1994