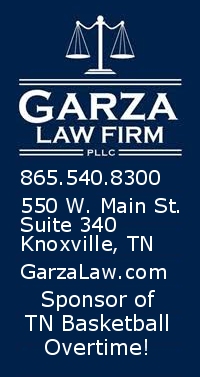 With practice 8 for the Vols in the books, today's show & blog are dedicated to the memory of Glen Campbell. The man that brought some of those Jimmy Webb classics to life will be missed by music lovers everywhere.
Great Wednesday to you and yours. I want to begin today by thanking those of you that have decided to financially help us out with a small gift monthly. If everybody that reads this blog daily gave us just $1 per month, we'd be in great shape financially and it would free me up to produce some tremendous content. As it is, thank you for
considering partnering with us
. As you will see we've moved the needle some, just not enough.
Thanks to Behind The Wheel Neal for stepping up for the kids. If you've gotten your Tennessee tickets, please consider donating your tickets to the September 23rd Tennessee/UMass game so that we can get as many children of incarcerated parents as possible in Neyland Stadium for that game.
Please send your tickets or donations for our tailgate to
Tony Basilio Show
Box 26011
Knoxville, TN 37912
Rachel Hill has provided a description of the life giving work of Amachi Knoxville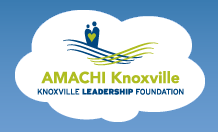 'Amachi Knoxville is a mentoring initiative of the Knoxville Leadership Foundation. We match children in the community, between the ages of 4-17 with an adult, volunteer mentor who commits to spending 4-6 hours per month with the youth over the duration of one calendar year. The special thing about Amachi Knoxville is that we specifically target children who have been impacted by the incarceration of a parent or other primary caregiver. For at least a year, the family gains an additional dedicated supporter to love on the child and live-life alongside them through the ups and downs of everyday childhood. Our community is over 100 matches strong with growth happening continuously! If you are interested in finding out more about our program and the youth we serve, contact Kathryn Compeau, Mentoring Initiatives Recruiter, at kcompeau@klf.org or 865-524-2774.'

Stand With The Tony Basilio Show
Join the T Club
Make a One-Time Donation

Send Us A T-Mail. Click Here.
You can listen to the following Podcast using the player below.

You can find all of our Podcasts
here
.

Update Required
To play the media you will need to either update your browser to a recent version or update your
Flash plugin
.
Our UT beat reporter Matt Dixon projects his two deep for Tennessee based on what's transpired so far in camp plus what we know.
'
Tennessee Projected Two-deep
1st Team
2nd Team
OFFENSE:
QB:
Quinten Dormandy
Jarrett Guarantano
RB:
John Kelly
Ty Chandler
WR:
Jauan Jennings
Latrell Williams
WR:
Marquez Callaway
Brandon Johnson
Slot:
Josh Smith
Tyler Byrd
TE:
Ethan Wolf
Jakob Johnson
LT:
Drew Richmond
Brett Kendrick
LG:
Jack Jones
Venzell Boulware
C:
Jashon Robertson
Coleman Thomas
RG:
Trey Smith
Ryan Johnson
RT:
Brett Kendrick
Marcus Tatum
DEFENSE:
DE:
Jonathan Kongbo
Kyle Phillips
DE:
Darrell Taylor
Deandre Johnson
DT:
Kendal Vickers
Alexis Johnson
DT:
Khalil McKenzie
Shy Tuttle*/Matthew Butler
MLB:
Darrin Kirkland Jr.
Colton Jumper
Will LB:
Cortez McDowell
Quart'e Sapp
CB:
Justin Martin
Emmanuel Moseley
CB:
Shaq Wiggins
Cheyenne Labruzza
Nickel:
Rashaan Gaulden
Marquill Osbourne
FS:
Micah Abernathy
Nigel Warrior
SS:
Todd Kelly Jr.
Evan Berry
Kicker:
Aaron Medley
Brent Cimaglia
Punter:
Trevor Daniel
Kick Return:
Evan Berry
Tyler Byrd
Punt Return:
Marquez Callaway
Josh Smith
*If healthy
Returning starters in italic
Here's Matt's practice report.
Matt Dixon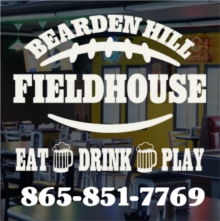 '
Practice Notes
Tuesday was Tennessee's eighth fall camp practice and the second in full-pads. Sources tell us much of the focus was on Georgia Tech, especially the Yellow Jackets' cut-blocking scheme. Paul Johnson's triple-option offense is well-known for the controversial blocking scheme, which has offensive linemen diving at defenders, essentially taking their knees out.
OL Injuries

Butch Jones acknowledged senior Brett Kendrick's return to practice after sitting out this past weekend. However, sophomore Marcus Tatum and freshman Trey Smith did not practice Tuesday. The Vols already lost Chance Hall for the season due to a knee injury. However, Tennessee has experience along the offensive line. According to Phil Steele, the Vols have 111 career starts among its returning offensive linemen. That's the 2nd-most in the country.
Young wide-outs Impressing

There's plenty of playing time up for grabs at wide receiver and a handful of underclassmen are vying for snaps. Sophomore Marquez Callaway seems primed for a starting spot. He played in six games last season, caught one pass for 13 yards, but added a 62-yard punt return for a touchdown against Tennessee Tech.
True freshman Josh Palmer has also stood out thus far through camp, according to a source at practice, and will be a tough guy to keep out of the rotation this season.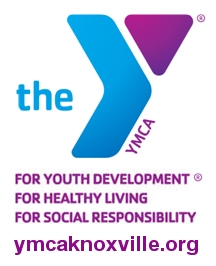 Defense "Long ways to go"

New defensive line coach Brady Hoke said after Sunday's practice the Vols "had a long ways to go to be a good defensive football team." After last season, that doesn't exactly give much optimism, but the talent is there, especially on the defensive line. Jonathan Kongbo, Darrell Taylor and Kyle Phillips have plenty of ability and could form a very good pass-rushing unit. On the interior, Kendal Vickers and Khalil McKenzie will anchor a group that should be much improved from a year ago, especially if Shy Tuttle returns from his second major leg injury in two years.
Source within the program tells us there is "optimism, but a cautious approach" regarding Tuttle.
Butch Quote of the Day

On freshmen running backs Ty Chandler, Tim Jordan and Trey Coleman: "All three of them are going to play. I think they're pushing John Kelly, and John is doing a great job of also bringing energy and teaching them the expectations. We're very excited and very encouraged by all three of them."
Check back, when news breaks out, we'll break in.
Matt Dixon'

We'd like to get your Feedback. Click here.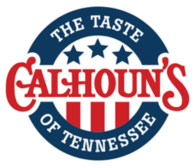 It looks like UT hit on a few guys in this signing class. We'll discuss this today on your Tony Basilio Show.
Also, Butch Jones said that all three freshmen RB's will play this year. Do you think this will come to pass?
CBSsports.com has the Vols 26th to start the season.
Link
Those Butch Jones open practices in the early years are a thing of the past.
Link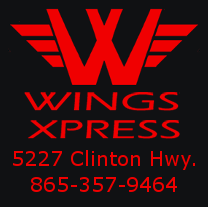 I want to believe there's a crack in Nick Saban's armor. I realize I'm grasping at straws here but I want to believe that these guys ripping Nick The Perfect shows a crack. In fact, I'm not alone. It's nice to see bad news for a change associated with Bama. I'll speak for the other 13 teams in the SEC in saying that this is a refreshing article.
Link
Yes, they are taking action on Lane Kiffin and his coming trouble with the NCAA at FAU.
Link
Josh Dobbs is starting Friday.
Link
Is the door in the National Title Fraternity closed to all newcomers?
Link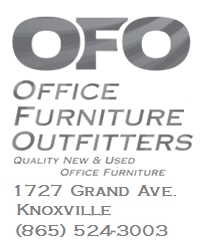 The Braves are cursed. This is the freakiest of freak injuries captured on video.
Link
You don't suppose this hurt, do you?
Link
BTW, I just finished reading Jimmy Webb's autobiography
The Cake And The Rain
and it is excellent.
Musicians know...Glen Campbell was a MONSTER talent.
Link
My Top Five Favorite Glen Campbell Songs:
By The Time I Get To Phoenix
Link
Simply an incredible song. A Jimmy Webb composition delivered impeccably with bittersweet longing.
Wichita Lineman
Link
Mary In The Morning:
Link
Campbell delivers another sweet/longing vocal in this Johnny Cymbal composition.
I'm Not Gonna Miss You
Link
This video is really sweet. Click it and behold the talent of this fella.
Galveston:
Link
'She was 21, when I left Galveston.' What a great Jimmy Webb song. One of the first 45 rpm records I remember playing as a little kid. This song sounds as fresh now as it did then. Glen Campbell is dominant in this tune.
RIP Glen Campbell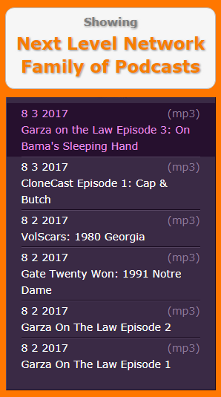 Got a couple of
new podcasts up today
...
The Clone is crazy talented and made me LOL several times in his first 'CloneCast'.
You can find him here
.
Marcos Garza takes an interesting deep dive into the Sleeping Hand arrest at Alabama.
We're aiming to get more involved with you. Please call 865-544-Vols if you have either a Vol-Scars or a Gate Twenty Won story.
List of Gate Twenty Won & Vol-Scars games
Tomorrow at Tonybasilio.com T Mail, plus a preview of Georgia Tech.
Peace
Tony

Stand With The Tony Basilio Show
Join the T Club
Make a One-Time Donation