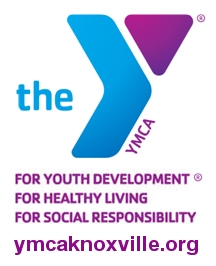 Phil Steele joins the show today and I'm sure we'll unpack this with him.
Link
Get the app!
Droid
|
iPhone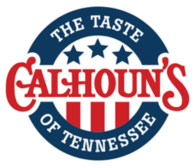 Awesome Weekend Here:
I spent 4 plus hours recording Vol-Scars on Friday afternoon and then another 5 plus recording the first few episodes of the StudCast W/ Ron Fuller. I can't wait until you get to hear some of the new offerings we're involved with. Plus we're getting ready to launch another series on the great wins in UT history...It's just that I need a great name for this. Vol-Scars is such an unbeatable name. Can you help me come up something that pops.

Stand With The Tony Basilio Show
Join the T Club
Make a One-Time Donation

Send Us A T-Mail. Click Here.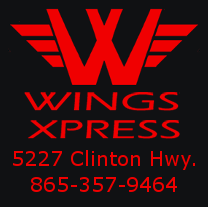 An Idea Worth Revisiting:
Dan Wolken joined me a couple of weeks back on the show with a terrific idea for the SEC that I think merits a lot of consideration. Wolken is advocating that abolition of divisions in the SEC as a solution to Auburn's wishes of switching to the SEC East. Why is the SEC in divisions? Do they serve a purpose. Would it be better to have a few fixed opponents and play the rest of the schedule either in a rotator or based on strength of schedule over a 5 year period. Wolken advocates letting the 1st and 2nd best teams battle it out in Atlanta a year's end. If you think about it, the divisional format has produced trash SEC Title Games for close to a decade. How many times would it have been more compelling to see Bama vs Auburn or Bama vs LSU in Atlanta over feeding the Christians from Mizzou to the Lions.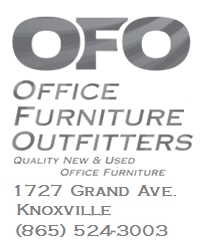 Permanent Rivals Under Wolken Plan:

Alabama: Auburn and Tennessee,

Auburn: Georgia and Alabama,

Florida: Georgia and Tennessee,

LSU: Texas A&M and Ole Miss,

Tennessee: Bama & Florida

Georgia: Auburn & Florida

Rest of League....Who Cares....
If divisions are kept, ONLY DIVISIONAL GAMES SHOULD COUNT. This truly put the East on a level playing field. The problem with this is that the SEC East is drew compare to the rest of the league. So, there's still that.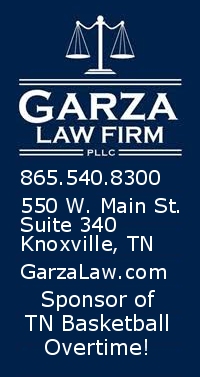 Wolken had a great point on the air with me when he pointed out that Ohio State got to play in the National Playoff last year despite not winning its division in the Big 10. This is straight up truth. In 1992, divisions made sense but now it's 2017. It's time for the SEC to turn the page and go two fixed opponents while rotating everyone else. If not then I'd take a compromise of only division games counting.
Hatfield's Nine


It was a little bit of everything this weekend in the world of sports. There were certainly more than a few options for the viewing public.

1. Tennessee had an impressive group of football recruits on campus this weekend. We'll see in the coming weeks if that pays off with more commitments.

2. The more I look at the returning players and how the schedule falls, the more I think Tennessee must get healthy along the defensive front to finish ahead of Kentucky. This will be the year we we exactly what kind of ceiling Kentucky has under Market Stoops.



4. The US Open should never be played on a course with fairways as wide as the Tennessee River. This past weekend was an affront to the history of the event.

5. Danny Ainge is taking a calculated risk in trading out of the number one slot in the NBA Draft. I can't help but thinking there is another big move coming from the Celtics.



7. Paul George informing Indiana he will enter free agency after the end of the '17-'18 season puts the Pacers in a difficult position. They have little leverage now, but you never like to lose a star without getting some assets in return.



9. Cleveland dealt Minnesota a dose of cold realty this weekend. The Indians swept four games with very little resistance.

Clancy's Tavern is the place to turn for all of your business meeting catering needs. Call for rates and information.



The Blankenship Field renovation project is nearing another milestone. Go to blankenshiplegacy.org to donate.

Keith


We'd like to get your Feedback. Click here.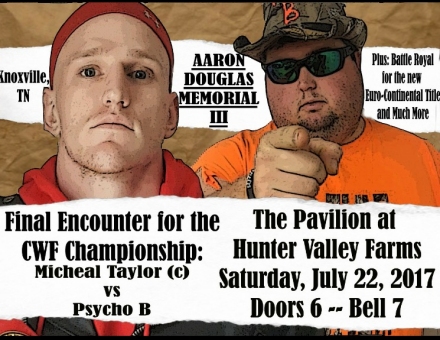 US Open: What's In A Name?
Tiger Woods being gone forever is one thing but a US Open where the course plays as easily as it did was pretty off-putting. Koepka running away from the field was kind of meh. Then redemption occurred at the end of the event in the form of a faux pas from Joe Buck. What's in a name? I mean all girlfriends are the same, right?
Link
Maysie's

Fine Resale
4475 N Broadway
Open 11a-6p
Tues-Sun
(Map)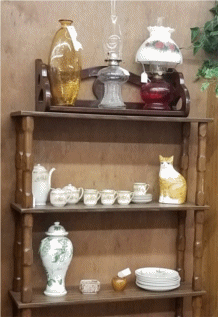 Sometimes Bad Is Good:
My Phillies were swept over the weekend are now on pace to lose around 116 games. I'm hoping the Phillies can leave red and brown streak on MLB. It's a great thing to be all-time great. I cheered for one former Vols Zach Godley on Saturday and a Tennessee kid in Robbie Ray out of Brentwood. It's really fun to see my guys already 24 under. They are chasing history.
Finally:
Fountain City Ramblers are back playing Clancy's Friday from 5:30-8p. Hope you can get down and enjoy some music.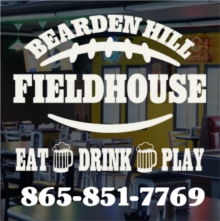 Get the app!
Droid
|
iPhone
Finally:

Please Consider Standing With Your Tony Basilio Show & This Blog: If you liked what you read today at Tonybasilio.com, please consider leaving us a tip today. You will find the
tip jar above in this page
.
Tony