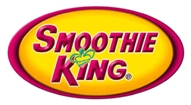 'Recruiting Odd & Ends
Since early May, Tennessee has been on quite the recruiting roll. The last two weeks TENNESSEE has ramped it up a notch.
The momentum shows no signs of dissipating either. The last two weeks have seen Tennessee add commitments to the 2018, 2019, and 2020 classes. With Tennessee holding its mother of all recruiting events this weekend (Orange Carpet Day more on this below) , I see no reason why the recruiting momentum won't be sustained.
I am only going to focus on the 2018 class
(we'll have plenty of time to discuss the 2019 and 2020 classes in due time). So lets get to it!!!
Where Things Stand?
Tennessee has 12 commitments heading into this weekend. What this means 6 months before anyone can sign a letter of intent I don't know but Tennessee's class is currently rated as the 7th best in the country. 8 of the 12 commitments are in-state prospects. Of the 12 commitments, my opinion is Tennessee has already addressed a number of its pressing needs: tackles on both sides of the ball, a top level safety, and a quarterback that appears to be a good fit for the offense.
Tennessee is only half way done with the class but the class is off to a great start.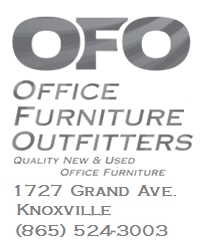 Look To West Tennessee Vol Fans:
Tennessee has obtained early commitments from many of its top in state targets. 8 to be exact.
Now, however, things get tougher By my count there are 6 remaining in-state targets (Greg Emerson and Jordan Davis on the defensive line; Jaylon King and Rayshod Williams at defensive back; Cam Jones at linebacker; and, Jerome Carvin an offensive lineman).
With the exception of King, the others attend school in the western part of Tennessee. Beyond Nashville, Tennessee's had its share of issues recruiting in the western part of the state. Each of the above mentioned kids are legitimate prospects and all have one or more SEC offers.
Orange Carpet Day:
Orange Carpet Day is the one event of the year Tennessee pulls out all the stops. Tennessee does a great job with it. Friday many of the kids participate in a one day camp that gives the attendees an opportunity to work with position coaches. Friday night and the remainder of the weekend is filled with a number of special events. Tennessee invites in all its committed prospects and many of its primary targets. Many kids bring their families . Just a really good event put on by Tennessee's recruiting operation.
A Few Of the Key Prospects At Orange Carpet Day:
Greg Emerson, Defensive End Jackson, TN (Top 100 PROSPECT)
. Tennessee may have the inside track here. With that said, Alabama and Ohio State are going to be in it for Emerson until the end.
Al Blades, Jr. , Cornerback, St Thomas Aquinas, Fl.
Blades is a Miami Legacy. He is also a top 30 prospect in the country. It is quite the feat by Kevin Beard and Larry Scott to get this kid, who is more than likely headed to the U, to visit Tennessee on his own dime.
Jaycee Horn, Cornerback. Alpharetta, GA.
Horn is one of the top cornerbacks in the country. Alabama is Horn's leader but Tennessee is in this one. He clearly likes Tennessee. He has been on campus 3 or 4 times since the spring.
Richard Jibunor, defensive end/linebacker from Athens, Georgia,.
Jibunor would fill a huge need in the 2018 class. Tennessee is in need of multiple long, athletic defensive end/pass rushers. Tennessee is battling Auburn and Alabama for Jibunor.
Caleb Tannor, Lithonia, GA defensive end.
Another defensive end high on Tennessee's board. Tannor is one of the top defensive ends in the southeast. Another prospect who has been on campus multiple times. Tennessee is in this one more than many analysts believe . Georgia the instate school really wants him as does Auburn.
Many, many other key targets will also be in town . One thing to note here. Tennessee is recruiting kids this cycle that normally choose between schools like Alabama, Auburn, Florida, Fla St, and Ohio State . What I actually should say is not only is Tennessee recruiting these kids, but Tennessee is a legitimate threat to land a number of these prospects.
Running Back Board:
The running back board is down to four in my opinion after Master Teague selected Ohio State last weekend (more on Teague below).
Three of the four top targets will be in town for Orange Carpet Day. They are.....
Lyn J Dixon:
If you have followed me here this cycle, you already know I believe Dixon's skill set fits better with Tennessee's scheme than any other running back prospect on the running back board. He is quick and athletic, shows a good burst, and has excellent pass catching skills. i hate to compare him to Alvin Kamara but I will. He has a similar skill set.
Alabama, Auburn, Clemson, Florida, Louisville, Michigan State, Notre Dame, Oklahoma State, Ole Miss, Virginia Tech join Tennessee on Dixon's list. Dixon is the 7th rated all purpose back in the country and a top 30 back in the country overall.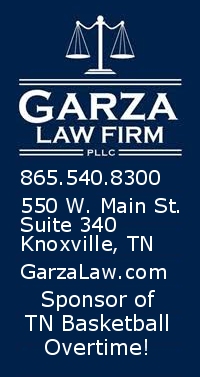 Anthony Grant, Buford, GA:
Tennessee, North Carolina, and Virginia Tech are the top three schools for Grant who holds over 30 offers . Grant can run it between the tackles but has sneaky quickness and speed that makes him a similar threat as Dixon. Grant has a number of connections to the Tennessee program so he could be one to watch this weekend. If he were to commit, Tennessee would be getting a very good running back prospect. I'm frankly surprised he is not more highly sought after.
Devon Lawrence , Wake Forest, NC.
Lawrence, a 5-'11", 195-pounder, is ranked No. 204 in the country overall and the No. 13 running back in the nation for his class by Rivals.com.
This will be Lawrence's first trip from North Carolina to Tennessee. Lawrence is one of the top running backs in the southeast and has offers from most every school in the ACC and the SEC. It will be very interesting to see where Tennessee stands with Lawrence coming out of this weekend.
Tae Provens, 6'0" 187 lbs, Gurley, AL.
Provens is another kid (sounds like a broken record) who has been on campus numerous times this spring and really likes Tennessee. My thought here is Provens is such a gifted athlete he could play defensive back, nickel, or slot receiver as well as running back in college. Tennessee is in a three way battle with LSU and Auburn. I think Provens is a little lower on the board than the other three running backs mentioned above.
Master Teague:
By now everyone is aware mid state running back Master Teague chose Ohio State over Tennessee, Georgia and Auburn last Sunday.
Teague choosing Ohio State does not bother me and I honestly think Tennessee is a bit relieved. The Teague and Tennessee thing was like one of those arranged marriages that went bad. Tennessee only seemed to ratchet up its recruiting of Teague this spring when he excelled at so many camps and skills competitions.
From the football side of things, I am not certain how great a fit Teague is for Tennessee's offense. On the other hand, I think Teague felt a lot of pressure to be interested in Tennessee even though he really never showed that much interest. In the end it was probably best things worked out like they did.
Sometimes it is just best if a really good in-state football player decides to go elsewhere and play. I think this is one of those situations.
I always believed Teague was in Tennessee's top 5 or 6 backs but I never thought at any time he was the top back.

Over / under commitment for weekend:
As I recall,
last Orange Carpet Day, Tennessee scored 7 commitments. Recruiting is going much better this cycle than last cycle and I hope Butch exhibits some patience and does not allow 7 kids to commit.
Patience needs to be exercised in this critical class. With that said, I could see three or four 2018 kids making their decisions.
In-state linebacker
Cam Jones from St Benedict School in west Tennessee
is a prospect who has been trending toward Tennessee in the last few weeks; defensive end
Richard Jibunor
is another prospect that Tennessee has a ton of momentum with now.. at one point earlier in the week the plan was for his family to visit with him; and, running backs
Lyn Dixon and Anthony Grant
I have to believe are atop Tennessee's board right now.
Maysie's

Fine Resale
4475 N Broadway
Open 11a-6p
Tues-Sun
(Map)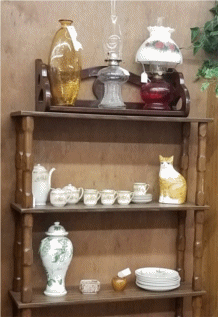 Last Not Least:
I will be watching to see how Tennessee comes out of the weekend with in-state prospects Jordan Davis and Jerome Carvin. Tennessee is head to head with Alabama for both prospects. Davis is committed to Alabama and will probably be hard to flip. Alabama has let Carvin know he is one of the top interior linemen on their board. It is interesting the primary recruiting responsibility falls on two coaches that are in their first year with Tennessee Brady Hoke and Walt Wells. Both have reputations as good recruiters. Will see how they match up against the Tide.
With What Wells?
Though it is early in the cycle, Wells is making a case for one of better recruiters in the SEC. I don't think most fans realize how close Tennessee came to losing Wells to one of our rivals in the SEC east.
'X'