Maysie's

Fine Resale
4475 N Broadway
Open 11a-6p
Tues-Sun
(Map)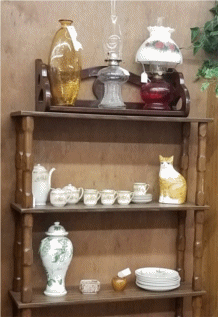 Here's a reason to feel great about the Vols heading into 2017.
Link
Sad. That's the only way I can describe how I feel about the unwinding of David Blackburn's tenure at Chattanooga. If you read this page with any frequency you probably know that I think the world of David Blackburn. I think he's a great guy and also terrific as an AD. The problem with David (and none of us are perfect), is that he's apolitical in a profession these days that rewards the slickest politician. David Blackburn never took the time to pay attention in the Dale Carnegie course. This is one of the reasons I thought he would be an AWESOME AD at Tennessee. This place so needs somebody that will stand up to the terrible decision making power players that have steered UT off countless cliffs for years. Will John Currie be able to keep these folks at bay? It will be interesting. Still, today in this space is about the back-story on the departure of David Blackburn.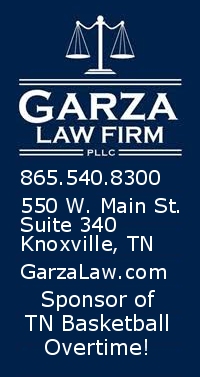 Gene Henley of the Chattanooga Times Free Press joined the Tony Basilio Show yesterday for a most interesting 30 minutes. What follows below are annotated bullet points of Henley's thoughts on the sudden departure of Blackburn.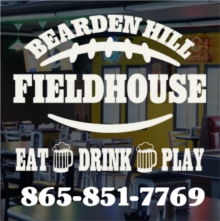 'Sad story. Look at his hires. Will Wade. Matt McCall.
I do believe this isn't scandal or health related.
He should get another opportunity and he should get another opportunity.
It needed to happen.
The catalyst of his departure was his relationship with the Chancellor. It was such that somebody had to go. The person of lesser position had to go.
Speculation.... Departure of Football coach Russ Huesman (now at Richmond) could be a part of this. David and Russ didn't have greatest relationship.
There are some boosters not stunned or disappointed that he's gone.
In certain situations he believes he's the strongest man in the room.
EVERY hire he's made at Chattanooga has been VERY GOOD. This football coach has NFL HEAD COACH written all over him.
On The Folding of Last Season's Mocs' Hoops Team:

'The team was poorly constructed. Six seniors, bunch of young bench players with no D1 experience. Players thought they were being singled out. At 15-4 to not win 20 was a nightmare. To the point where McCall said I'm getting out of here. Everybody was so wrapped in their own stuff, David included.'
On Peyton Woods Rumor of His Freezing Out By Teammates and Subsequent Departure:

'Started year 15 percent from 3 pt range and had trouble defending. Then the locking arms issue occurred. He unlocked arms (during National Anthem w/ teammates) and folks drew conclusions. In a game at end of yr he had 5 threes and 15 points. He's gonna kill it at Tusculum.'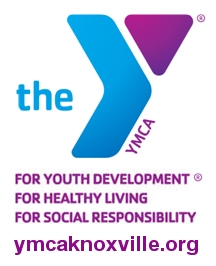 On A Divided David Blackburn:

'We had a private sit down with David about hoops deal. A private conversation. Two days later. I guess I probably need to figure out what happened there. He thought he was getting an interview with Tennessee then.'

Stand With The Tony Basilio Show
Join the T Club
Make a One-Time Donation

Send Us A T-Mail. Click Here.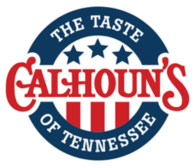 My Conclusion on Blackburn and Chattanooga:

It just didn't have to happen at UT this way. Tennessee should've hired John Currie back in August like normal schools do. This would've saved Blackburn from having his poor heart broken by this place. Plus the whole Phillip Fulmer candidacy deal was unfortunate as well. By creating a 9 month vacuum, Tennessee allowed this thing to take on a life of its own. It sounds like Blackburn's public courtship with Tennessee didn't sit well with boosters and upper management at Chattanooga. When the hoops team unraveled late in the year, Blackburn's shaky relationship with the chancellor helped seal his fate. I'll end this with one final thought. David Blackburn is a talented guy with a real knack for hiring winning coaches. He's far from a politician. Here's hoping this man's man gets another opportunity somewhere soon.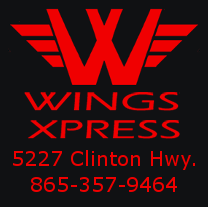 One To Rest On:

A quarter century later and Tennessee gets a Couch. Tim got away back in the mid-90's buy Te'cory Couch is all Vols.
Link
D'Andre Litaker is a bad man. That's a nice pick-up. You want to win? Keep landing highly sought after tackles and ends. Vols beat Bama, Georgia and others for him. Hello!
Link
Congrats Cam Sutton:
Signed a four year deal with the Steelers yesterday. I hope he knocks it out in Pittsburgh.
Seriously...When is the last time Florida had a great QB?
Link
In 10 years, you can get there.
Link
Hatfield's Nine


We are officially in the horse latitudes portion of the sports calendar. Big events are few and far between as we await football season.

1. Butch Jones and his staff continue to address positions of need on the recruiting trail. You can never have too many defensive linemen in the SEC.

2. On the Tennesee basketball recruiting front, a bit of a mixed bag right now on two elite in state players. Darius Garland appears to be a longshot, while Tennessee is in the think of the race for James Wiseman.



4. Though it was a tough end to the run, Nashville should be very proud of the Predators. They were a couple of bad breaks from playing a Game 7 for a title.

5. While I'm not big on Golden State as a whole, I was glad to see Kevin Durant and David West get a championship. West has been one of the most professional players in that league since he arrived.



7. The United States should be happy getting a point out of a trip to Mexico. Last week bought them breathing room in World Cup qualifying.



9. I'm as excited about the Lakers Celtics 30 for 30 as I have been any actual sporting event this year. It promises to be magnificent.

Clancy's Tavern is a great option for your catering needs. Call 865-219-1266 for information and pricing.



The Blankenship Field renovation project is making steady progress. Go to blankenshiplegacy.org to donate and keep things on track.

Keith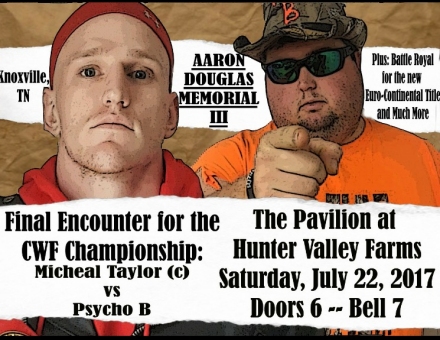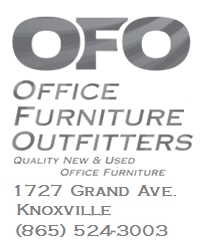 MLB Draft Nuggets:
Kyle Serrano a 10th round pick to the Houston Astros last night. That's actually higher than I thought he would go. Good for him. I hope he gets a real opportunity in Houston's organization.
Tennessee's Jordan Rogers was taken by the Braves in the 6th (170 overall). Here's a look at all SEC players taken through 10 rounds.
Link
Link
Reason 67 & 68 It's Time For The NCAA To Quit:
I'm speechless. What's the deal?
Link

We'd like to get your Feedback. Click here.
A Message From W Lynn after his successful softball tournament.
'I would like to thank everyone who contributed to the 2017 Ellen Hatcher Memorial Volunteer Classic Softball Tournament. We raised a record $4,400.00 for the Kid's Boost Food bags to feed the children who are standing in line at the FISH Pantries with their families.

Last year, 12,000 of these Boost Food Bags were given out to the hungry kids so they could eat while waiting with their families for bags of food to take home. These bags cost $4.00 per bag so we provided funds to fill 1,100 bags of food.

I would like to thank the many families and sponsors for their support! The FISH families include St. Mark United Methodist Church, the Tony Basilio Radio Family, the City Parks and Recreation department, the Christenberry Elementary School and Knox County Schools staff and teachers as well as the veterans and their families who keep the USA safe and free.

I would like to thank Phil Hatcher Jr. and his ground crew and the ladies of the concession stand for making Caswell Park the jewel of the city fields.

I would like to thank the sponsors for their support in making this event possible, namely, Marcos Garza of the Garza Law Firm, the brothers and sisters of Teamsters Local 519, The Jenkins Agency, Hatcher Golf (Phil & Donna Hatcher), JKM Enterprises, DCR Construction and my brothers of Kappa Alpha Order (U of TN).

I'd also like to thank the dignitaries who participated in the ceremonial 1st pitch, Dewey Warren, Mike Price, Marcos Garza, Tony Robinson, Commissioner Bob Thomas, Phil & Sammie Hatcher and my St Mark softball team.

I would like to thank the 15 teams who entered the tournament as well. Many of the ladies & gentlemen knew my Angel Ellen for over 30 years.

On behalf of my dear friend Mike Carver, we hope to see you all for our fall fundraiser during the So Miss football weekend.

Lastly, I'd like to thank the "Big FISH" Jim Wright and his staff and of volunteers for the Holy work year round to feed the hungry masses. God Bless You All!!!!

Nothing keeps me going like the inspiration through the Holy Spirit of my Angel Ellen to continue to do God's work to help our brothers and sisters in need.

God Bless You All,

W Lynn Hatcher'
As far as I'm concerned the W in W Lynn stands for winner because W Lynn is a treat. What a great spirit!
Get the app!
Droid
|
iPhone
Finally:

Please Consider Standing With Your Tony Basilio Show & This Blog: If you liked what you read today at Tonybasilio.com, please consider leaving us a tip today. You will find the
tip jar above in this page
.