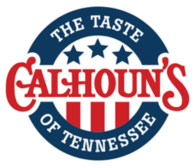 With James Daniel on UT's campus as I write this, today seemed like a great time to grab Jerry Meyer of 247sports.com to discuss this young man and the rest of UT's incoming hoops recruiting class. Daniel has already been to Ohio State besides Tennessee. Plus Michigan was involved with Daniel at one point until they acquired a grad transfer point guard out of the MAC.
Plus, what if UT has another opening in a couple of weeks? Who are some other short term answers UT could seek? We'll go inside with Jerry on this.
Also, I want to ask Jerry about Cuonzo's sizzling start at Missouri on the recruiting trail. It's amazing to put the words sizzling recruiting and Cuonzo in the same sentence.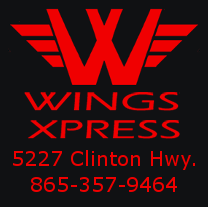 Another thing we'll discuss with Jerry today are the results of last night's NBA Draft Lottery and how things are going to shake out.
We'll also target some potential 2018 UT targets with Jerry.
I also plan to discuss the exodus of 3 players from LSU over the past month. Will Wade is making some of the Jones guys say uncle.
We'll also get into parallels between Rick Barnes and Tubby Smith.

Stand With The Tony Basilio Show
Join the T Club
Make a One-Time Donation

Send Us A T-Mail. Click Here.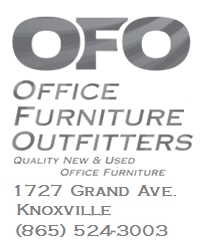 Great job by the callers and Twittiots discussing Butch Jones and his alleged hot seat. I asked listeners if Butch Jones was on their personal hot seat. I put it this way....If Butch Jones leads UT to an 8-4 season in 2017, is he on your hot seat? This is only a question that you as a fan can answer. We all see this differently. My mentality is that I have such little trust in our $$$ people that 8-4 looks OK compared to what I'm afraid they will find in the open market. Those people scare me. I'm not really crazy about Butch Jones. It isn't like I'm calling him coach for life but I don't want those goofs that hired Dr. D anywhere near hiring a football coach in the near future. Besides, the way Jones and staff are recruiting right now means that they will set up his successor with momentum.
Butch Jones & Reasons He's Easy To Cheer For:

Son of cop

Upright Person

Family Man

Works Extremely Hard

Super Great To Support Folks

Tireless Recruiter

Doesn't Have An Entitlement Complex

Reasons Butch Jones Is Hard To Cheer For:

Silly Talker

Mystifying Game Day Coach

Highly Insecure

Very Stubborn
On the whole, I like Butch Jones and I'm rooting for the guy to get it done here.
Ron Slay joined the program yesterday as I popped for him going back to college in his mid 30's and getting his degree over the weekend.
Quoting Ron Slay: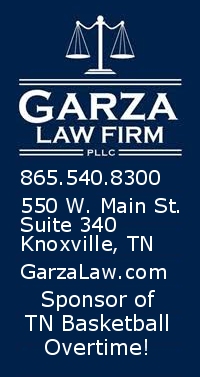 'My tread on my tires is so worn all I can do is rotate them. In class everything was so foreign to me. I was gonna take notes. And teacher said everything was going to be on blackboard. It was like the Jetsons met the Flintstones.
I went from lacking 15 credits to 39 credits.
Statistics was toughest class. I took it in the summer. GA of Asian decent taught it and I didn't understand it at all. Biology was tough. I got B+ in Statistics and a B in biology.
I was down 45 before my classes started.
Walking the aisle was an incredible feeling. I had the longest strut across that stage. I knew there were people waiting behind me.
I put that right up there being an All-American.
I would LOVE to coach. I want to reach kids. Even women's hoops. I wrote a letter last night to send off to college coaches.
Coach Peterson reached out. Coach Ferguson and Coach Conroy and Coach Smith and Oak Hill.'
Ron Slay...You sir are a treat and a treasure. Thanks for the time on the air yesterday and the inspiration.
4th Annual Ellen Hatcher
Memorial Volunteer Classic

Men's Class E Division
and
Rec/Fun/Co-Ed
Softball Tournament
(Guaranteed Three Games)

Entry Fee $225
NO GATE, HOWEVER DONATIONS WILL BE ACCEPTED ON BEHALF OF FISH PANTRY THROUGHOUT THE TOURNAMENT

Get in Early!

Caswell Park
May 20, 2017
Call Lynn Hatcher @ 250-3441
To Register

In May of 2013, my Angel Ellen passed away from Leukemia. She was chair of the mission team at St. Mark United Methodist Church and was very passionate about the FISH Hospitality Pantry to feed the hungry. All proceeds from the tournament will go to the Scott Ave. FISH pantry with the focus being "Feeding the Kids" from the Christenberry, Oakwood, and Caswell Park areas.


We'd like to get your Feedback. Click here.
Maysie's

Fine Resale
4475 N Broadway
Open 11a-6p
Tues-Sun
(Map)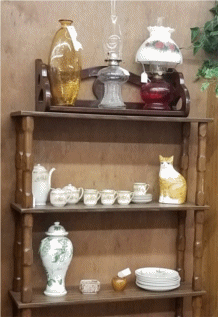 I guess you could say it's recruiting week in the blog as tomorrow 'X' returns to Tonybasilio.com. Plus, I've got to now address something I brought up on Monday. That's this Tennessee's Baseball class under Dave Serrano heading into what was always going to be his final season at UT. I was wondering aloud how Serrano was able to pull this off. I've since done some research and this is what I've learned.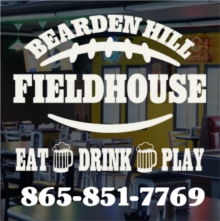 Unlike football and basketball, college baseball is a sport where recruiting classes are compiled in many cases two years in advance. So, this year's Tennessee recruiting class is one that was actually pieced together a few springs back. The bottom line is that if you're a baseball player and you aim to play in a major college, in most cases you're committing as a rising sophomore or at the least a rising junior. Therefore what appeared like an 11th hour miracle by Dave Serrano and staff was actually just a good solid class put together a few years back. Great for the next coach at UT. He will have some pieces to work with.
Bullet Points on UT's Freshman Class & College Baseball Recruiting:



Tennessee has 11.7 scholarships to split over 27 players.


Scholarship money is dispersed so soon in recruiting that the prospects' only choice was UT or junior college. Most other major colleges fill up that quickly.


Of Tennessee's current freshmen class perhaps only Lingenfelter and Stallings would've been guys programs would've made room for.


Unlike college football and basketball, college baseball programs don't recruit guys once they commit.

A very good player might get between 60 to 80% of a scholarship.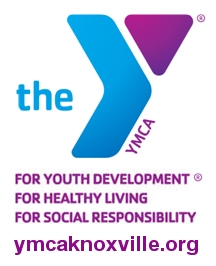 The next hire from UT will have to live on diamonds in the rough and Juco players until he can get up to speed. Needless to say, the next head coach at UT will have his hands more than full.
Get the app!
Droid
|
iPhone
Finally:

Please Consider Standing With Your Tony Basilio Show & This Blog: If you liked what you read today at Tonybasilio.com, please consider leaving us a tip today. You will find the
tip jar above in this page
.
Peace
Tony B