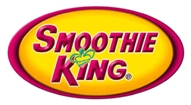 '
2018 In-state Primer
Tennessee publicly kicks off its 2018 recruiting program on Saturday with its first junior day (Tennessee has been recruiting 2018, 2019, and 2020 kids for months to be honest). With that said, it is never too early to know some of the top in-state targets Tennessee will be connected with for the next 12 months.
BUT FIRST......
A quick look at the 2017 recruiting class. The class is hard to assign an overall rating to. The class is void of a high profile quarterback. 4 and 5 star quarterbacks are traditionally the lead dog in most recruiting classes. Tennessee didn't really need a high profile quarterback in 2017. Unless the quarterback position is wrought with injury, a quarterback signed in 2017 will not reasonably see the field for at least two seasons. High profile quarterbacks don't hang around long if their path to playing time is not apparent.
Maysie's

Fine Resale
4475 N Broadway
Open 11a-6p
Tues-Sun
(Map)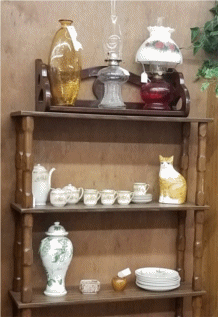 With that said, the 2017 class is solid at linebacker and very good at offensive line and defensive back. On the defensive, they opted for quantity, you could see signees like Kivon Bennett and Matthew Butler seeing the field early in 2017 The other defensive line signees are developmental prospects. On offense, Running back Ty Chandler and wide receivers Josh Palmer, and Jordan Murphy stand out to me. Some of the above soon to be freshman must be ready to help in 2017.
The downside? This class still leaves you chasing Alabama's talent in terms of roster strength . Name an SEC school that is not chasing Alabama though. Now onto 2018.
The 2018 class:
The 2017 recruiting cycle lacked "it" . I don't know what "it" but the 2017 class never seemed to have any wind behind the sail. For some reason, be it the new coaches or just early spring optimism, Tennessee seems to have some early recruiting momentum started for the 2018 cycle. Whether Tennessee puts together a top ten or top five class, it will be about wins next year. Below are some of the in-state prospects you will hear plenty about over the next 12 months. On its face, this looks like a very good year for in-state football talent. Let's break it down by east, middle, middle-west, and west Tennessee.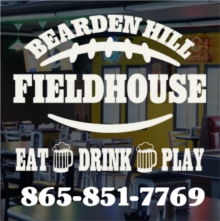 East Tennessee:
There are 5 kids in the east Tennessee area that are high level SEC prospects. Tennessee has extended offers to 4 and soon expect all 5 to have offers.
The headliner is
Knoxville Catholic offensive lineman Cade Mays
. Mays is the best offensive line prospect in the state of Tennessee if not the country. Nationally, Mays is rated as a top 10 player. He is listed at 6'5" 295lbs. I saw him last week and he looks taller and thicker than that. Even though Mays is committed to Tennessee, Alabama and Ohio State will recruit Mays hard. Tennessee must continue to make him a priority.
Tykee Oggs-Kellogg, Alcoa High School. At 6'5' 195 lbs.
, Oggs-Kellogg is a talented, athletic but raw wide-receiver prospect. He is not well known nationally though more schools are learning about him. Tennessee and South Carolina have offered and more SEC offers are expected to follow. When he hits the camp circuit, he is likely to become a national prospect.
Adam Warren Farragut High School, Farragut. Warren projects as a tight end in college. He started popping onto the radar of colleges toward the end of last season. A big kid, 6'7" with good hands and better than average speed. A Tennessee legacy, Warren has a Tennessee offer and is receiving attention from a number of SEC schools including South Carolina.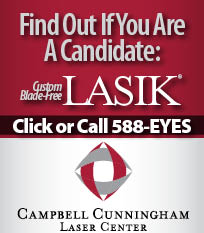 Ollie Lane Gibbs High School.
Lane projects as an interior offensive lineman Lane in college. He is 6'4" 260 to 265 lbs. My guess is he has a hard time keeping weight on because he plays basketball for his high school team. He doesn't have a Tennessee offer... yet. He does have offers from Wisconsin, Missouri, Northwestern, and Virginia Tech. Lane is a big kid, athletic enough and has good feet.
Just over the state line in upper east Tennessee is this town called
Big Stone Gap, Virginia
. Big Stone Gap is the home to one of the best prospects in the nation for 2018 and many a college coach will make the trek there between now and next national signing day. The reason is one of the top tight end/athlete in the country attends high school there.
He is James Mitchell. Mitchell is 6'4" 215 lbs., a 4-star prospect, and a top 250 player nationally .. He is tall, rangy, and a kid that jumps off the tape as the best athlete on the field. Clemson, Virginia Tech, Florida and other schools are already in there. Give Tennessee a thumbs up here, they extended an offer to Mitchell early on.
I expect Tennessee to be in the thick of this recruitment for the next 12 months.
Meechie Oggs, Sweetwater. Just an X----tra here. You probably don't know much about Oggs. He is a 6'4' 220 lb. defensive end/tight end/athlete that is beginning to get notice from a number of programs.
It will be interesting to see how his body develops between now and his senior season. Sweetwater does not produce many power 5 prospects and it is still unclear how good a prospect Oggs is. He has a chance to be a very good player. A name to remember though for sure.
Middle Tennessee (the Mid-State)
Talent in the 2018 class in the mid-state is amazing.
Brandon Harris, "southern middle Tennessee" Harris is a 6'2" 185 lb.
cornerback/safety. Though Harris attends school at Chattanooga Baylor High school, he regularly travels back and forth to train at a facility in Nashville… so Harris feels like he is a mid-state product. The following statement is a recurring statement throughout the remaining piece. Harris is rated a 4-star prospect across the board by the recruiting services.
Most services have him listed as a top 150 prospect in the country. Not a big star guy like me? Check the offers. Clemson, LSU, Florida, Auburn, Alabama, and Tennessee and many more have offered him. In any other year, Harris might be the presumptive No 1 prospect in the state. Because of kids like Cade Mays, Alonate Taylor and Greg Emerson, Harris is a top 3 to 5 player in the state right now. Tennessee and Clemson seems to be the early favorites.
Jarek Campbell, wide receiver/safety. Murfreesboro Riverdale High School. Campbell is a 6'190 lb. wide receiver/safety.
He has offers from Tennessee. Kentucky and Memphis. He made the visit to Knoxville many times over the last year. Campbell is a very good prospect. In other cycles, Campbell might be the top wide receiver in the class. In 2018, he may be the 6th best.
Brent Lawless , defensive tackle. 6'3" 305 lbs.
Lawless projects as a defensive tackle and is one of top prospects in the country at that position. Lawless is receiving attention from virtually all SEC schools and other power 5 schools as well. Lawless plays with good leverage and has good hands at the point of contact. He was teammates at Nashville Christian School with current Vol Dan Bituli. Early it looks like the leaders are stacking up to be Tennessee, Alabama Florida and Georgia.
D'Andre Litaker, defensive/offensive lineman from Murfreesboro Riverdale.
Litaker is a big kid at 6'3" 285lbs. Litaker too is rated as a 4 star prospect and a top 150 prospect nationally. Some schools like Litaker better as an offensive lineman. Tennessee just likes him period. Early Tennessee and Georgia are the favorites.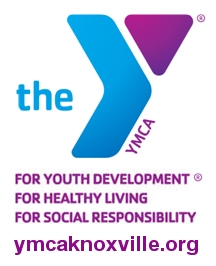 Shatar McClay, defensive back. Northwest High School Clarksville, Tenn.
McClay is an interesting story. He grew up in Tennessee but moved to Texas and played at Del Valle high school until last year. Tennessee has followed him and he does in fact hold a Tennessee offer. McClay is expected to be one of the top prospects from the state of Tennessee in the 2018 class.
Max Wray, offensive tackle Franklin, Tennessee.
While I believe Cade Mays is the best offensive lineman in the state, Max Wray is a close second. Wray isn't quite as heavy as Mays but has comparable athleticism. Wray committed to Georgia very early on. However, I see this as being a recruitment that is far from over. Many around Wray are Tennessee fans. Too, Wray is a national recruit who will be courted by a number of schools. This one just has the feeling like Tennessee will be in it before February of 2018.
Camron Johnson, wide receiver/athlete from Brentwood, Tennessee.
I honestly do not understand why more teams aren't already engaged in recruiting this kid. He is an electric athlete. Johnson is 6'1 185 lbs. and projects as a wide receiver slot receiver in college. Been watching Johnson play since he was a sophomore, in my opinion he is as good with the ball in his hands as any other player in Tennessee and the southeast for that matter. With Johnson, he will be a national recruit as a basketball player as well.
Maxwell Iyama, offensive tackle Murfreesboro, Siegel High. Iyama is a 6'5" 285 lb.
prospect who Rivals has rated as 4 star prospect and a top ten prospect in the state. Iyama holds a Tennessee offer. Many think Tennessee is far and away the leader here. I would watch Louisville for certain.
Justin Oden, 6'3" 215 lb. wide receiver, Spring Hill.
Odin suffered a shoulder injury during his sophomore year which slowed down his assent as a national recruit. He bounced back from injury with a solid junior campaign and has cemented himself as one of top prospects in Tennessee. Oden is tall, long and athletic. His injury did not impact his athletic ability. Tennessee and Ole Miss are in there early. When he starts camping this spring and summer, interest will only become more intense. Rivals has Odin rated as a 4 star prospect.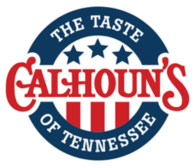 Jaylon King, 5' 11" 185 lbs.
defensive back from Ensworth High School , Nashville. King is a talented athlete who plays corner on defense and quarterback for Ensworth. King has really long arms and excellent ball skills. To Tennessee's credit, they got in there early and offered King before other schools identified him as a prospect. He now receiving interest from many other SEC schools.
Master Teague, running back Blackman High School.
The top running back on Tennessee's board for 2018 is Mississippi product Fabian Franklin. With that said, Tennessee will take two running backs in 2018 and I would expect Teague to be in the mix. Teague is a between the tackles runner with very good straight line speed. I don't see him as a great fit for the offense at Tennessee but what do I really know . Teague has an offer from Tennessee.
Ibrahim Qadir,Blackman High School Murfreesboro,
Qadir is a 6'1' 185 lb. safety and rate das one of the top 25 prospects in Tennessee. Qadir is a bit under the radar because there are so many good prospects in the state this year. Qadir doesn't have an offer but Tennessee is interested. My concern is he may be a step slow to play safety and not big enough to play at linebacker.
Justice Dingle, is 6'2" 230 lb.
linebacker who formerly played at Oakland High School before relocating to Kentucky. I really like his game.. Before he left the state, Dingle was projected as a top 15 prospect in Tennessee. H has a Tennessee offer and Tennessee still recruiting him. Expect him to be on campus for one of the upcoming junior days.
Gavin Shoenwald, Brentwood High School.
Shoenwald is a pro style high school quarterback that projects at tight end of defensive end in college. The kid is a very good athlete however his skills at quarterback really don't mesh with Tennessee's offensive style. He is big enough, 6'4" 225 lbs., to play multiple positions in college. He has a Tennessee offer .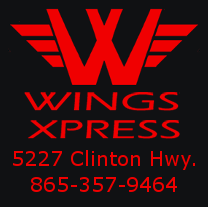 Tanner Antonutti- 6'5" 250 lbs.
Antonutti is yet another jumbo athlete from the mid-state. He plays tight end and defensive end but with his athleticism he could move to an offensive tackle in college. Antonutti is yet another Nashville Ensworth product. H has offers from Tennessee, Louisville and Central Florida.
Middle -West Tennessee
Greg Emerson, defensive end from Northside Central in Jackson, Tennessee.
Emerson stands 6'4" 270 lbs. and is one of the top 25 prospects in the country. Depending on your recruiting service of preference, Greg Emerson or Cade Mays are the top rated prospects in Tennessee. H projects as a strong side defensive end in college. Just like a half dozen or more kids listed here, , Emerson is simply a must get in the 2018 class.
Emmitt Gooden:
If you follow recruiting Gooden is not a new name. Gooden was a top rated high school prospect in the 2016 class. Unfortunately, he had to take a detour to Junior College.
He took advantage of his time there and will graduate in December 2017. Gooden projects as the #1 JUCO defensive lineman in the country.
He too projects as a strong side defensive end who may end up as a tackle . Right now he 6'4" and weighs 260 to 270 range. Tennessee is involved here.
Alontae Taylor, athlete, Coffee County High School Manchester.
Already holding 20 plus offers, Taylor is a 4 star prospect, a top 100 prospect nationally and committed to Tennessee over a year ago. This kid is simply a fantastic athlete. He plays quarterback for his high school team and is good enough to receive scholarships for schools like Louisville to play quarterback. He too has a future at slot receiver or cornerback. Regardless of position, Taylor will undoubtedly contribute in the kick and punt return teams immediately. Taylor is one of top five prospects in Tennessee. Again, in most any other recruiting cycle, Taylor would be the top prospect in the state.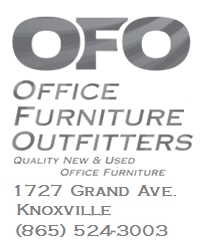 Ryshad Williams, cornerback /safety from Whitehaven High School.
Williams is an intriguing athlete. He stands 6'4" and weighs 180 lbs. He plays cornerback and wide receiver in high school. With his size, many are projecting him to move to safety. I am not so sure of that. He has good hips and ball skills. Could stay at corner in my opinion. Another prospect who has a Tennessee offer.
Jerome Carvin, Offensive lineman Cordova, Tennessee:
6'4"305 lbs. . Tennessee has already offered as have Louisville, Ole Miss, and Kentucky. It will be interesting to see how many scholarships Tennessee uses on the offensive line in 2018. Tennessee could fill all its needs for offensive lineman without leaving the state. I doubt it ends up that way but it is possible.
West Tennessee.
Tennessee is involved with a number of west Tennessee 2018 prospects that will be recruited by schools from all over the country. West Tennessee has traditionally been a challenging recruiting area but the VOLS like a number of west Tennessee athletes. With most every recruitment in west Tennessee, Ole Mi$$ and Alabama will be involved.
Jordan Davis, 6-foot-6, 240-pound Southwind High School:
Davis is a defensive end prospect from Southwind High School. I am not even certain he has been rated yet by any of the services. He had one good camp outing an Alabama extended an offer. He committed on the spot. Way too early on in the process for me to believe his recruitment is done. Right now Davis has 6 offers which includes LSU and Tennessee. Davis is more a pass rush end at 6-foot-6, 240-pound Davis, which is a big need for Tennessee.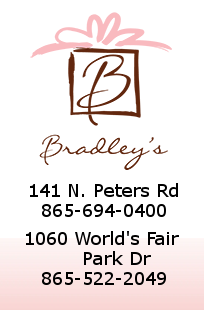 Kundarrius Taylor, wide receiver/safety Ridgeway High School.
Taylor is one of the more explosive athletes in the 2018 class. At 6'3" and already at 200 lbs. it is hard to project whether he stays lean enough to play defensive back or receiver or whether he grows into a linebacker. Taylor holds offers from schools Oklahoma, Memphis, Tennessee Ole Miss, Kentucky, and others. Tennessee offered Taylor on national signing day and told him they considered him a priority in this class.
That is it for now, Tennessee has offered more than 20 in state prospects for the 2018 recruiting cycle. With camps and the spring evaluation period on the horizon, I would expect that number to increase.
More later
X'