Your Vol Colonel leads off on this Tuesday.
Vol Colonel
While we do have a contract with the Parker Executive Firm in place, it doesn't cost us one extra nickel to use a different firm. Parker would charge us 60 - 75k to use them for this AD search. I would imagine Todd Turner's Firm to be in the same ball park.
I've heard some people say that the reason we're using a different firm is because Blackburn just used the Parker Firm when he hired Tom Arth, the new football coach at Chattanooga. Someone told me yesterday the reason we weren't using Parker is because Blackburn just used them and we were afraid because he just used their services that they might recommend him to us. Well, I don't believe that. In fact, I no longer know what to believe. I do believe Blackburn has also used Todd Turner's search firm in the past. My best advice to anyone is not to read anything into this.
I do know this for a fact, there is a faction within our whale boosters that do not want to see David Blackburn get the job. This bunch has been putting out the spin that David doesn't have enough experience and how he's never run an athletic department this size with a budget this big.<
BR>
I also know you have some whale boosters who want David Blackburn to get this job. That's why this thing has dragged out this long. You have your biggest money people fighting behind the scenes over who should be the AD.
Some of you are throwing blame at the wrong family and in particular the patriarch of that family. Besides the fact that the old man (and btw I'm an old man) is getting up there in age, his son being in Nashville keeps him out of it. This is totally understandable! That family is doing the right thing by not meddling into this search or any other search, because of their son's political career in this state and his standing within the BOT. This is also why we have all this fighting behind the scenes. Right now, we have too many Chiefs and not enough Indians. I hope that explains some of this to those of you who have been taking shots at the old man and his family. They aren't the ones to blame here!
Without a clear cut voice of power right now, this is what you get. It's a damn 3 ring circus. Right now would be the perfect time for Peyton Manning to step up and be vocal. Phillip Fulmer could step up and be vocal and there's a good chance their weight would be heard by the powers that be.


Last thing I'm going to say about all of this is that I hope, some way, some how, David Blackburn rises to the top and gets the job. He's far from a lock to get it, that's for sure, but he's still in-play.

Coaching Front Movement:
On the way out the door today, I believe we're close to naming our OC/OC's.
I fully expect that it's going to be Larry Scott Co-OC with Zach Azzanni or Larry Scott Co-OC with a QB Coach that's brought in and also given the Co-OC title. I believe Butch has talked to Chris Weinke, Ken Dorsey and Mike Canales and I think it's going to be one of those three.
Could there be someone else? Yes, there could be, but I believe it's one of those 3 to go along with Scott as Co-OC/QB Coach or to go along with Scott and Azzanni as a straight up QB Coach. I hope I didn't confuse you. I also think you'll see Walt Wells get the nod as full-time OL Coach and I continue to hear George Barlow or Terry Fair to coach DB's/Secondary.
We'll talk some hoops next week. That's all for now, folks!
Have a Great Day and Go Big Orange! '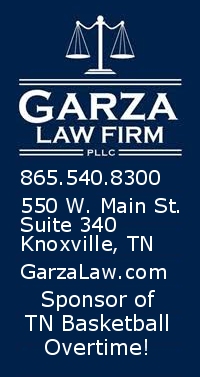 VC: Wonderful report!!! What I meant to say yesterday, that I will express more coherently today, is that UT needs a new approach. This isn't fair to anyone involved, most of all the fanbase. This is ultimately who I answer to. I'm of the belief that if there are financial ramifications as a result of me telling the truth, that people reading this will have my back and ensure that I can make a living and thus continue the important work of entertaining/informing/celebrating here daily.

Stand With The Tony Basilio Show
Join the T Club
Make a One-Time Donation

Send Us A T-Mail. Click Here.

Maysie's

Fine Resale
4475 N Broadway
Open 11a-6p
Tues-Sun
(Map)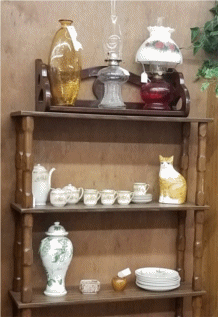 It was fun seeing Clemson win a National Title last night. Actually it wasn't much fun, but it's always great to see college football played at a seriously high level. I'm hoping UT can get back to a game like that before too long. I think we all are.
At any rate, until things change in the leadership with those entrusted to be the keepers of the flame at UT, we don't have to worry about winning like this here anytime soon in any sport. Look at this athletic department. It's a complete mess. Not meaning to be negative, but the truth just poured out of me yesterday on the air regarding the goings on behind the scenes.
I did the show and the unvarnished truth as I see it just poured out of my mouth. I never planned for anything to happen on the air yesterday as far as the content of the show. It was completely extemporaneous. Those of you that know Beano can ask about his level of surprise. I couldn't believe the level truth coming from my mouth.
Again, this is qualified with "as I see it." What I see is a university leadership structure led by a family that quite frankly isn't very good at sports. They're titans in their industry. But sports just isn't their thing. And that's okay. Nobody is great in everything.
They've got that poor Raja fella over this deal, and it just doesn't make a lot of sense. In talking to people over the past few days I've heard time after time that he's not a big sports guy at all. What I'm getting at here is knowledge. Again, he's an ultra successful person in his realm, but he's not a sports person. Sports are what we deal with here.
I believe a vibrant sports program functions as a front porch to a healthy university. This doesn't mean I want to win national championships all the time in football or anything for that matter. Winning the east in football before we're all deceased seems like a worthwhile goal at this time.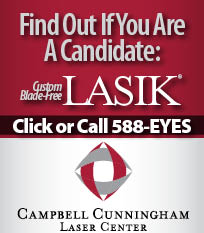 What I'm calling on here is for our biggest of big money people to please listen to the experts on this AD search. I've never seen such universal support for any candidate in any opening as much as David Blackburn for UT Athletics Director. From Peyton Manning (congrats on the CFBHOF) to Coach Fulmer to Johnny Majors to Charles Davis right on down to Reggie McKenzie (should be NFL Executive of The Year for job he's done with the Raiders).
And yet Vol Colonel's report today, directly above this, states that there is mass infighting among the money folks regarding where to go on the AD. Eight months is long enough. DO SOMETHING ALREADY!!!!
Pretending that Beverly Davenport is making the AD hire is shambolic. Equally embarrassing would be allowing her to actually make the hire unilaterally. Could you imagine Mike Bohn as UT's new AD while David Blackburn is 100 miles down the road? Could you imagine this happening at Alabama? Could you imagine Alabama or Florida allowing someone with the cursory sports knowledge of Raja this close to this hire? I'm sorry but it's absurd. We need some leadership here.
Blackburn has a tremendous relationship with Butch Jones and a burning desire to see this place great again.
I'm calling on this prominent family, that's done so much for our community and Big Orange Country, to please on this one issue let the will of the people happen. Please just get out of the way or get in the way (whichever is applicable here). Vol Colonel wants you more in this thing and to guide it to a conclusion. Whatever!!! Just make a hire...
Please allow us to reunite in Big Orange Country. This fan base deserves a break. This place just wants to feel good about itself again.
Don't wait until April. That's silly talk. Butch Jones needs help RIGHT NOW. David Blackburn can be that guy for him.
If you're going to do some kind of elongated search, at least allow a committee that can vet candidates consisting of Tennessee football experts like Tim Irwin, Peyton Manning, Phillip Fulmer, Gordon Whitener, Charles Davis, Reggie McKenzie, etc to have the say on who the next AD is. The way we've been doing things around here isn't working. We need to get this right. There is no other option on this AD search.
Now we're going to use Todd Turner's search firm when we've had Parker on retainer forever!!!! That's not the change I'm talking about here because the same old folks are going to make the final call on the AD. Turner's search firm isn't enough of a radical departure from the way UT has been doing things.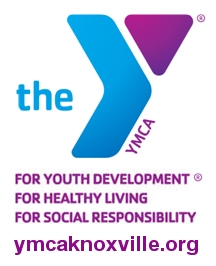 I don't mean any of this disrespectfully but I can't sit idly by and see UT, MY UT.....OUR UT get lapped by our competition continuously and not vocalize a modicum of frustration. It's time for some new eyeballs on OUR University of Tennessee. I don't mean to offend here but somebody has to say what everybody around town is whispering. It's time to give ownership of UT to all. Power to the common fan!!!! Power to the concerned legends listed above. Let's try something different here.
I really appreciate Raja and the Haslam family. We just need a new approach. This AD search is a great place to start. Oh, and let's hire Blackburn, like, tomorrow.
Them let's get on to the business of beating Florida and Alabama's ass in 2017!
Get the app!
Droid
|
iPhone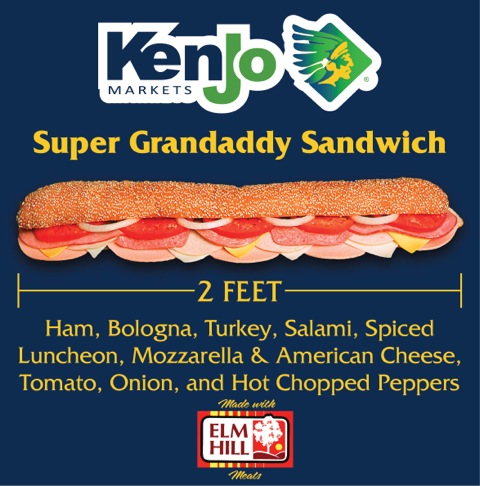 We'd like to get your Feedback. Click here.
Speaking of Bama:
Wow. Lots of speed on the field last night. When the officials let Bama's Ruben Foster get away (only a penalty called) with the Kamikaze Clothesline on DeShaun Watson it was game, set and match. This was followed by an unflagged, missed targeting on Clemson WR Mike Wiliams. That poor guy was knocked back into his childhood.
Here's the hit on Watson in case you missed it.
Link
Not wanting to get whiny on you here, but Bama is much too talented to allow them to treat the rules and the safety of their opponent with utter impunity.
Clemson won the game anyway as the officiating evened out. The Tigers got away with TWO egregious pick plays late!!! I LOVE IT!!! And I mean LOVE IT!!! LOVE IT!!! LOVE IT!!! LOVE IT!!!! LOVE IT!!!!
Clemson beat Bama for the first time in 40,695 days.
As to whether or not this hurts UT, I see it as a wash. Let somebody else the fruits of success. Tired of seeing Saban win everything. That was GREAT for college football last night.
Clemson played with class and valor last night. If you're a member of Clemson Nation, congrats....
TB
The Tony Basilio Show
Current Sponsorship Opportunities
•
Beano:
Monday and/or Friday Sponsorship

•
Studio:
Naming Sponsorship

•
Postgame Call-In Show:
Both audio and visual presentations with visual product placement avails on Periscope/Youtube

•
Book Corner:
All Interviews. Your Business gets a presenting sponsorship with 30 second commercial.

•
Tony B App:
Presenting Sponsor. Perfect for regional concerns.