BLASE', BRILLIANCE, AND BANISHMENT

LIVE FROM KINGSTON ALLEY

Posted: Friday, September 29th, 2006, 9:30 AM
Itís no wonder Tennessee sleep walks through most every Memphis game. In TRYING to do research for the show Iíve taken a daily glance at the Memphis Commercial Appeal to find that instead of previewing this weeks contest theyíve been conducting a week-long celebration of the ten-year anniversary of the Tigers only win in the series. Callers havenít exactly been burning up the phone lines wanting to discuss the Vols vs Tigers either. Letís hope the Vols are much more focused on Saturday than those of us in the Orange Nation. I realize that itís the calm before the storm. The @Ga, Bama, @S Car, LSU and @ Ark stretch will most certainly define the season. A loss @Memphis though would defile it before itís defined.

Last nightís narrow Auburn victory over South Carolina put on full display why Tommy Tubberville and Steve Spurrier are two of the best in the business. Both possess instincts that others simply do not. Tubberville recognized that he had to do something out of the ordinary to WIN the game. He could not have let the game take itís course and come away with a victory. So he ordered an on-side pooch kick after a third quarter 8-minute drive ended in a field goal giving the Tigers a slim 7-point lead. The result was an Auburn recovery, possession of the ball for the ENTIRE third quarter, an eventual 14 point lead, and a win that the Tigers WOULD NOT have escaped with sans Tubbervilleís instincts and bravado. Spurrier on the other hand quickly recognized that Blake Mitchell could not lead the Gamecocks through the rigors of the SEC schedule. His early-season decision to turn to Syvelle Newton gives the Gamecocks the added dimension needed to be competitive with limited weapons and shaky offensive line play. We have a good coach. Auburn and South Carolina have great coaches.

How bad is Temple? Vegas may soon join the Big East in banishing the Owls. When Vegas thinks you canít be handicapped you REALLY suck. Check out the snippet below:

Following consecutive 62-0 losses to Louisville and Minnesota, the Owls, currently on a 16-game losing streak, were a 30-point underdog last week to Western Michigan. They didn't cover, losing 41-7. "I've never seen a team in the last 10 years that's been this non-competitive," said Mike Seba, senior oddsmaker for Las Vegas Sports Consultants, which sets college football lines for many Vegas sports books. "It's not asking that much [for Vanderbilt] to cover 33."

Furthermore, Seba said sports books may soon be forced to take Temple's games off the board. "If they get beat bad again this week, we'd send out an alert to our clients to take lower limits on their games," he said. "And then if they get blown out again the next week [against Kent State], we'll stop putting lines on their games.


Here are this weeks Game Notes
\
MEMPHIS GAMEDAY NOTES
Memphis 1-2, 0-1; Tennessee 3-1; 0-1
Series Record 19-1-TN @Memphis 8-1-TN Fulmer/Mem 5-1
Marshall Returning Starters: Offense-9; Defense-6
OFFENSE:
-Sr WR Ryan Scott (9-149, 166ypc, 1 TD) needs just 3 receptions and 30 yards to enter the Top-10 in both categories in the Memphis Record Book
-The Tigers have a corps of talented, young, tall receivers to compliment Scott and R-So Earnest Williams (9-116; 12.9ypc 2 TDs) (R-So Maurice Jones 6-4, R-Fr Carlos Singleton 6-8; Fr Duke Calhoun 6-4)
-R-Jr QB Martin Hankins a transfer from Southeastern Louisiana (Hal Mumme) has completed 62.7% ofhis passes for 770yds and has 6 TDs but also 6 INTs
-Jr TB Joseph Doss is the Tigers leading rusher with 227 yds (4.4ypc; 75.7ypg)
DEFENSE:
-Tommy West was the DC in 2000 and led the Tigers to a #1 national ranking in run defense and #5 in total defense
-Sr FS Wesley Smith leads the Tigers with 25 tackles (2pbu) and has started 40 consecutive games
-Joe Lee Dunnís pressure defense was anything but getting only two sacks on the season
SPECIAL TEAMS:
-Donít expect a bad snap. Deep Snapper Rusty Clayton has started 40 consecutive games
-Sr P Michael Gibson (42.4 ypp) is on the Ray Guy Award watch list
-Fr PK and Knoxville (Bearden) native Matt Reagan took over the kicking duties for the Tigers vs E Carolina prompting So Trey Adams to quit the team
THIS AND THAT:
-Sean McDonough who will serve as play-by-play man on Saturday was the play-by-play man of the infamous 96 game
-Tommy West is 2-8 vs the SEC since taking over for the Tigers. Both wins came over Ole Miss (03, 04)

STATS OF INTEREST
-Memphis is 23-5 when scoring 30 or more points and 5-20 when the opponent scores 30
-The Tigers rarely blow a late lead. They are 24-9 when leading at the half and 30-3 when leading at the start of the 4th quarter (1 of the losses last season to the Vols)
-Since 2000 the Tigers are 3-26 in games they are outrushed in
-The Tigers are -5 (9 to opponents 4) in turnovers
-Memphis rushes for only 114ypg while allowing 185; however they pass for 283 while allowing only 148
-The Tigers are Vols are remarkably close in several offensive categories:
STAT VOLS TIGERS
Total Offense 395 397.3
Rushing Yards 115 114.3
Passing Yards 280 283


Make sure you come out and celebrate another wonderful Football Friday in East Tennessee. If you canít make it tune us in and give us a call. Enjoy the football and have a great weekend

B-No







---
---


Calhoun's Atop Bearden Hill
6515 Kingston Pike
Knoxville, TN
865.673.3377

Calhoun's on the River
400 Neyland Drive
Knoxville, TN
865.673.3355

Calhoun's at Pellissippi Parkway
10020 Kingston Pike
Knoxville, TN
865.673.3444


---
---
DISTURBED JOCK, COACHES STOCK, AND CLOCK CROCK

LIVE FROM GAME CONNECTION

Posted: Thursday, September 28th, 2006, 8:11 AM

T.O SORROW
I feel sorry for T.O. He probably doesnít deserve it but I canít help but have some empathy. Iím not sure what I think about the alleged suicide attempt. On the one hand I believe one of his teammates who said ď81 loves 81 too much to do thatĒ. On the other hand his constant look-at-me antics and disruptive nature make me think this is a guy with serious mental issues and possibly someone who is miserable in his own skin. I donít root for the guy on the field but I am certainly cheering for him to find some stability and peace away from it.

CLOCK CROCK
Good piece by Dennis Dodd of cbssportsline.com on the new timing rules. He like most of us thinks they are ridiculous but chastises the coaches for failing to have their voices heard during the comment phase of the process. Most were probably busy with their homefield-security briefings making sure there were no leaks in their CIA-like organizations that might allow an opponent to know that they intend to do EXACTLY the same thing theyíve done strategy-wise for their entire careers. Here are a few snippets:

First the facts: Through one-third of the season, the average game is down 13 plays (141.2 to 127.82) and the average length is down approximately 15 minutes (from 3:20 to 3:05).
Comparisons
2005 plays per team, per game: 70.6
2006 plays per team, per game: 63.91
2005 average length of game: 3:20 (televised only)*
2006 average length of game: 3:05
Longest average game: Oregon, 3:42
Shortest average game: Colorado State, 2:40
Most snaps per game: Missouri, 76.8
Fewest snaps per game: Louisiana-Lafayette, 53

SEC HOTSEAST ODDS
Neil McCready has Phillip Fulmer 5th on the SEC Coaches Hot Seat list at 9:1 odds that he will lose his job at seasonís end. In Neilís world he trails only Rich Brooks 3:1; Ed Orgeron 4:1; Mike Shula 6:1 and is tied with Sylvestor Croom

What changes would you make to the clock rules for 07,and who are your early National Hot Seat Candidates and Coach of the Year Candidates? Letís talk about it today live from Game Connection in the Halls Shopping Center.

---
---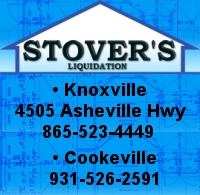 Stover's Wholesale Knoxville
4505 Asheville Hwy
Knoxville, TN 37914-3607
865.523.4449

Stover's Wholesale Cookeville
452 W Broad St
Cookeville, TN 38501-2334
931.526.2591


---
---
AFTER FINDING MY CAR FLOODED LET'S TALK PLEASANT SURPRISES FOR UT FOOTBALL 06

LIVE FROM PONCHO'S-MARYVILLE

Posted: Tuesday, September 26th, 2006, 8:17 AM
The Beanomobile is kind of in rehab. Itís at the body shop drying out. After the Tyson Park Creek took a detour through the floorboard something had to be done to keep it from smelling like Temple Football. Iíll miss the Bonneville especially since it was replaced by a fire engine red Chevrolet of some sort. Iíve absolutely got to get rid of that red monstrosity before we play the Dawgs, which by the way has been announced to be ESPNís Prime Time Game on Saturday October 7th. Kickoff will be 7:45PM

We come to you live today from Ponchoís I n Maryville. If youíre in the Blount County area stop by and see us and get some of the best Mexican fare anywhere in East Tennessee or beyond.

One of the many great contributors to College Football News had a segment in a column that piqued my interest, ď10 good things about the college season to dateĒ. Here is his take:


10 GOOD THINGS

loss to Notre Dame, and from college football fans in general after a somewhat dry start to the season (at least compared to last year), here are ten good, goofy, interesting things going on so far that you might have missed, and in some cases, should be watching out for over the next few months. Consider this your big, fat, college football hug.

10. Gary Danielson
He stepped up his game in a big way as the color analyst next to the equally strong Verne Lundquist on the big SEC game of the week on CBS. Yes, he did describe a wraparound handoff in the Alabama Ė Arkansas game as an ďEmima draw, because you come from behind.Ē
9. California
You completely wiped the Bears off your radar screen after the opening day 35-18 loss at Tennessee, and thatís a huge mistake. Itís a shame Jeff Tedfordís team didnít play a warm up game before facing the Vols, because it appears to have taken a little time for the ultra-fast, ultra-talented team to get going. Not only did it blow away a decent Minnesota team, and hold the vaunted Gopher running game to just over 100 yards, but it obliterated Arizona State 49-21. The team really is that good.

8. Giving credit where credit is due, part one Ö
Yeah, Oklahoma got screwed, blah, blah, blah, but lost in the poor officiating in the Oregon game two weeks ago was the performance by the Ducks. No one seemed to notice that the Oregon offense cranked out over 500 yards of total offense with two touchdowns in the final 1:12 to come up with the win. Give credit to the Duck special teams from coming through the block on the final field goal after they couldíve caved after the momentum swung to the OU side of the field following the long kickoff return.

7. Giving credit where credit is due, part two Ö
It took two teams for Michigan State to collapse. Lost in all the craziness of the final five minutes was a gutsy, possibly season-defining play by Jeff Samardzija. With under ten minutes to play on fourth and five on the MSU 43, the Chicago Cub took a short Brady Quinn pass 43 yards for a touchdown to pull within ten to spark the epic comeback. Quinn is getting the Heisman talk, but Samardzija and Rhema McKnight deserve just as much hype.

6. Les Miles and LSU
Many LSU fans were worried the program was about to go into the tank after Nick Saban left for the Miami Dolphins and Les Miles took over. Remembering that Miles had to keep his team focused through the Hurricane Katrina disaster last year, his 15-3 start is impressive. The losses came by three to Tennessee last year, to Georgia in the SEC title game, and by four in a nasty loss to Auburn this season. Remember, Saban only had one season with fewer than three losses.

5. Northern Illinois RB Garrett Wolfe
Heís not going to come within 14 miles of the Heisman, but heís going to finish the year as the nationís top rusher by a huge margin. Oklahomaís Adrian Peterson is second in the country averaging 160.75 yards per game. Thatís a whopping 46.25 yards behind Wolfe, whoís not only the only one in America averaging over 200 yards per game, heís also one of two backs among the nationís top 100 averaging more than eight yards per carry (Felix Jones of Arkansas is the other, but he only has 31 carries so far). Granted, he ripped up Ohio, Buffalo and Indiana State, but he also tore off 171 yards rushing and 114 receiving against Ohio State.

4. The new Big 12 quarterbacks
Much of the talk around the Big 12 this off-season was about how so many teams had to replace star quarterbacks. Brad Smith, Reggie McNeal, Cody Hodges, Joel Klatt, and of course, Vince Young, were all gone. After the off-season, Oklahoma needed to replace Rhett Bomar. There might not be a VY in the bunch, but Oklahoma Stateís Bobby Reid is progressing into a potential superstar, Nebraskaís Zac Taylor is completing over 70% of his passes, Oklahomaís Paul Thompson is getting better and better, Missouriís Chase Daniel has been effective, and Texas A&Mís Stephen McGee has been terrific with six touchdown passes and no interceptions to go with 219 rushing yards. Five of the nationís 13 most efficient passers are in the Big 12, and that doesnít include Daniel, Texas Tech's Graham Harrell, or Iowa Stateís Bret Meyer.

3. Boise State vs. Utah
Itís not an overstatement to say the September 30th battle between the Broncos and Utes might be the most hard-fought non-conference game this season. Why? It might be an elimination game for one of the ďlittle guysĒ in the race for a BCS slot. Utah still has to face TCU and BYU, but both of those games are at home. Wins in those two games, and an 11-1 record, would likely be enough to overcome the opening day UCLA loss to get into a big money game. Barring a total disaster, only a home game with Fresno State and a season-ender at Nevada could possibly keep the Broncos out.

2. Air Force and time of possession
Everyone wants to complain about the new clock rules, but they help teams that are great at controlling the ball and the tempo. Alabama leads the nation averaging 35:41 of possession, and Air Force is number two averaging 35:28 per game. Appearing to be a dying program at the end of last year, Air Force battled Tennessee to the wire in a 31-30 loss, and then beat Wyoming in Laramie to show that it might be a sleeper in the Mountain West race. Most interesting about the win over the Cowboys was the time of possession holding on to the ball for a whopping 40:25. Air Force ran 77 plays to Wyoming's 42.

1. Rutgers, Wake Forest, Washington, Kent State, and San Jose State
Of course, the bubble will quickly burst for some of these formerly downtrodden programs, but itís been a great first month so far. Rutgers is in the top 25 for the first time since 1976, Wake Forest is 4-0, and will be 5-0 after playing Liberty, going into the big game against Clemson, Washington stunned UCLA to start out 3-1 going into the date at Arizona, Kent State, after going 0-10 vs. D-I teams last year, is 2-0 in MAC play with road wins over Miami and Bowling Green, and San Jose State, thanks to a ball-hawking defense, is 2-1 with only a close loss to Washington.
So the question is what have you seen so far from Tennesseeís 2006 Football Team that truly pleases you? After a 5-6 disaster in 05 I think there are several pleasant surprises. My top three are as follows:

1 ERIK AINGE: I thought after his discuss toss from the Vols endzone in Baton Rouge last season he was brain-dead beyond recovery. I was wrong. He has managed games well, kept his composure, followed Cutcliffeís program and instruction and benn a leader on the team. He also seems to be the most media-savvy QB to grace the hill since the master himself, Peyton Manning

2 ROBERT MEACHEM AND JASON SWAIN These two, especially Meachem, had been the classic underachievers up until this season. I saw a glimpse of what eachem was truly capable of in the spring but was afraid to commit. Both have been big-time and Swain is a team leader as well

3 LAMARCUS COKER: Remember the big talk before the Tenn-KY High School all-star game then the dud production. Well now LaMarcus is showing it wasnít all talk. He has jets like we havenít seen from the RB position this decade. Like Michael Jordan and Dean Smith it looks like the only person who can shut down LaMarcus is his head coach

Tune in, join in, and have a great day.

B-No



---
---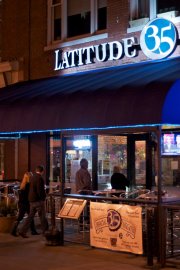 ---
---