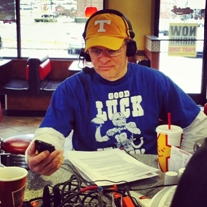 FREE THOUGHT FRIDAY (Real Early Edition)
IF I COULD HAVE ATTENDED ANY SPORTING EVENT:
Tony, Tom Marine and I did a fun show a couple of weeks back revealing what sporting events we would have loved to attended regardless of the venue or era in which they occurred. Here are my Final-4
4-Jackie Robinsonís MLB Debut: On April 15, 1947,
the landscape of Major League baseball was forever changed as Jackie Robinson broke the gameís color barrier. I would hope that I would have been a compassionate white fan with the foresight to understand that an injustice had finally been righted. Had I have been raised in that era however Iím uncertain I could. I would certainly hope I wouldnít have been the insufferable ass that Phillies Manager Ben Chapman was portrayed to be in the Movie 42.

3- Any Yankee Stadium game in which Mickey Mantle Homered:
Iím not sure how or why the ďit factorĒ lands on a man but it did Micky Mantle. He was, is, and always will be the John Wayne of Major League players for guys my age and older. I remember being mesmerized by ďThe MickĒ as a youngster watching on a black and white television and even though he was at a point in his career that his body was too beat up to respond the way it once did he was still a baseball God to me.
2-Ali-Frazier I:
March 8th 1971 at Madison Square Garden is arguably still the most historic night in Heavyweight Boxing history. Muhammad Ali was back to reclaim the title that most thought was his birthright but Smokin Joe Frazier had other ideas. I was by this point in his career a huge Ali fan but was really too young to understand the cultural significance that many attached to the event. Ali -brilliant promoter and self-motivator he was- had somehow turned a fight between two black men into a battle thatís social impacts outweighed its sports implications.
1-Yankees-Red Sox AL-East Playoff Game:
On October 2nd 1978, the Yankees and Red Sox played an all-or-nothing 163rd regular season game at Fenway Park. The man Beantown still refers to as Bucky Bleeping Dent hit a 3-run homer just over the Green Monster to erase a 2-0 Sox lead that would eventually lead the Yankees to a 5-4 win and the AL East crown on way to their second consecutive World Championship. The venue is the best in all of baseball and the rivalry is as well.
TENNESSEE BASEBALL:
-This has been far from the dream job that Iím sure Dave Serrano envisioned upon taking it. It had to be twice as bad for son Kyle, once a highly-regarded pitcher with pro potential. I played High School baseball for my uncle which is difficult for everyone involved but that was a piece of cake compared to playing SEC baseball for your Father. Kyle arrived at the start of DaveYear-3 -before it was apparent that his dad was going to have so much trouble moving the needle- and the right-hander was being hailed as a savior for the program. I watched him pitch in high school and based on what I saw I thought that was unfair at the time because although he had great velocity I wasnít sure I saw an arsenal of pitches or command that top line pitchers have. Four years later Kyle is no longer on the roster without a clear explanation of why -which is rarely a good thing- and his Dadís struggles here continue. Hereís hoping that wherever their lives lead them at the end of the current season they find more joy and success than they did in Knoxville.
MLB TIDBITS:
-Boston and Baltimore are on pace for a season-long Hatfield-McCoy-type feud. Between a few drunken idiotic fans in Fenway apparently using racial epitaphs; Red Sox pitchers firing missiles behind Manny Machadaís head and Buck Showalter fuming through it all -as any old-school manager would- this has the look of an extended donnybrook.
-The Noah Syndergaard saga was really strange. The club wanted him to have an MRI for a bicep issue -which he for some reason refused- then they ran him out there only days later in a game in which he partially tore a lat muscle. Why refuse the MRI and why pitch him if you thought he was injured? Thatís the Mess for you.
-Lot of bombs being hit again this season. Raise your hand if you thought after a month of play more than one of Aaron Judge (12), Eric Thames (11), Ryan Zimmerman (11), Kris Davis (10) and Freddie Freeman (10) would have double-digit homers.
-Dallas Keuchel is back to 2015 form. Heís 5-0 with a 1.21 ERA with 36 Ks and only 11 walks. Last season he struggled away from Minute Maid Park but so far, this year it doesnít matter what mound heís on heís dealing.
-Arizona (17-11) and Colorado (16-11) continue to be the early surprises in the NL with San Francisco (10-18) and the Mets (11-15) leading the underachievers. In the AL, itís the White Sox (14-11) and Angels (15-13) playing over their heads while Toronto (9-18) and Kansas City (8-17) stumble out of the gate.
FANTASY FAUX PAS If there is anything at this time of year that provides weekly comedic material it is my fantasy baseball management. Until that changes, I will provide fantasy foolishness of the week.
-For the uninitiated when you play in a head-to-head points league you have a different opponent each week with a game running from Monday-Sunday. One of the widely-used strategies in such leagues is to pick up 2-Start pitchers -for that week- off the waiver wire and put them in your lineup. Last week I picked up Chad Kuhl of the Pirates who had pitched well in the seasonís early weeks. He rewarded my confidence by throwing up a MINUS-11 in his first start of the week. After that I was hoping he DIDNíT get a second start.
-This week I had a 9-5 starting pitcher advantage over my opponent (Chance Collins of The Drive fame) at the start of the week. After three starts for me (Trevor Bauer, Corey Kluber and Danny Duffy) and only one for Chance (Chris Sale) he somehow has 43 more points from pitching than I do. Mostly because Sale put up 32 and my three stooges look like they belong on The Masters leader board at -5, -3 and -3
TONYíS POP
Tonyís Father Ray Basilio passed away on Friday April 28 at 1:30 pm. Though he had been in hospice and his passing was not unexpected itís still extremely hard to say goodbye. You can tell yourself all you want that itís for the best and theyíre in a better place but the truth is when those who have enriched your lives die a part of you dies with them and the joy that they brought to this world is diminished.
I never had the pleasure of meeting Tonyís dad. But from listening as they spoke on the radio show I felt as if I knew him. It was apparent from their on-air visits that Tony revered, loved and appreciated all that his Pops had done for him and others and equally obvious that Mr. Basilio loved and was proud of what Tony has done with his life. Tony was often moved to tears of joy and appreciation by these radio Father-Son talks and if weíll admit it we were too.
If Iíd had the opportunity to speak to Mr. Basilio before his passing I would have thanked him. For serving his country, for being a Father and most of all for sharing the wonderful gifts of his son with those of us in East Tennessee and beyond. Tony has brought entertainment, joy and a helping hand for all who need it far beyond the sound of his voice. I know you were proud of him from afar Mr. Basilio. I only wish you could have witnessed it closeup as weíve been blessed to do.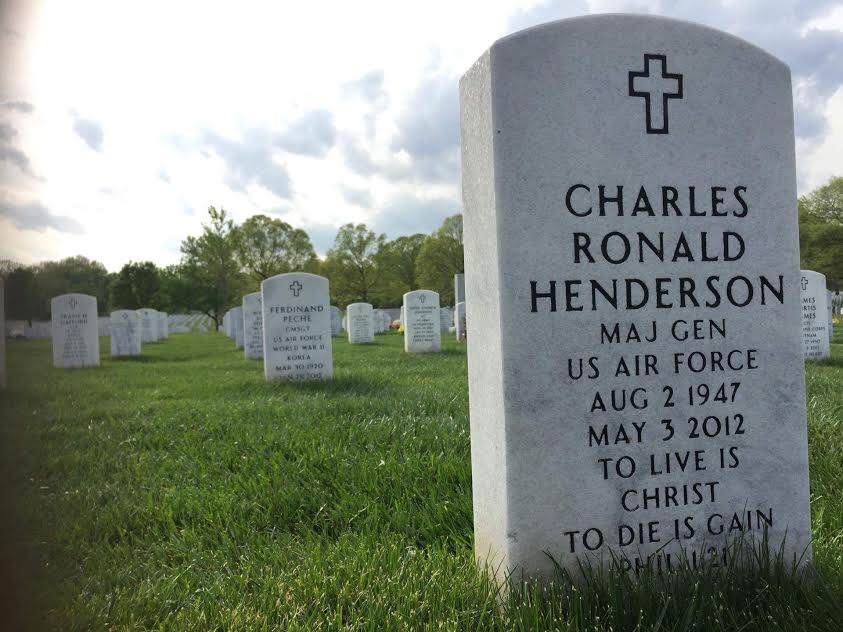 FINAL FRIDAY THOUGHT: Tonyís Dad was laid to rest on the 5-year anniversary of my brother -and hero- Ronís death. It is unfathomable to me that he could possibly have been in heaven for 5 years. Though I still ponder over why someone doing so much good would be called home in the prime of his life I do not question Godís sovereign wisdom. And though this world can never be as good without him I would never be so selfish as to call him back from the paradise in which he now resides. I love you Ron, I miss you greatly and I am proud to be your brother.