Welcome to Friday....We're three days away from our big announcement and I couldn't be more excited about where we're going in the immediate and long-term future of this show.
Orange Throat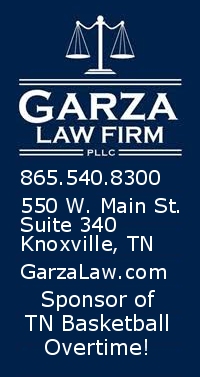 'Tony Tennessee:
Random musings as we inch closer to football:

ANYTHING BUTCH SAYS WILL BE micro-analyzed,
and he's earned that scrutiny. Still, we think a little too much was made of his answer to the question of: "was the 2016 season disappointing?" He reflexively said no, then went on to describe why it was disappointing during the SEC Media Days session on Monday, but the damage was done. Otherwise, we thought he looked loose and again, we absolutely love how low this team is flying under the radar.
CB EMMANUEL MOSELEY PREDICTED GREATNESS
for sophomore safety Nigel Warrior in his interview. We hope DC Bob Shoop was listening. We went back and watched the fourth quarter of the Tennessee at Texas A&M game this week and saw Tennessee safeties running around helplessly like they were in concrete shoes as the Aggies ripped off big play after big play. We were also reminded of Malik Foreman's monstrous play of forcing the fumble of Trayveon Williams' game-clinching TD jaunt of 71 yards, just a few feet short of the goalline. If the Vols had gone on to win and zoom to the Top 5 in the country and great possibilities, Foreman's play would have gone down in Tennessee football lore.
RICK BARNES MISSED THE BIG ORANGE CARAVAN STOPS
at Nashville and Tri-Cities this week and the laughable answer for this is he's recruiting. Laughable because of his lackluster recruiting results on paper so far. What's more concerning is that this affable (not laughable) future Hall of Famer isn't so popular yet that fans demand he be part of each stop. That's not remotely close to what we thought the situation would be when Dave Hart picked him off the unemployment line after his firing in Austin. Still, more than one hoops expert has told us this 2017-18 edition will make the NCAA Tournament and we will be ecstatic if that happens.
INTERESTING TO SEE HOUSTON NUTT STRIKE BACK
at Ole Miss with his lawsuit. Depositions in that case would be interesting. We'll have to give Ole Miss credit. They are all in with Hugh Freeze, come hell or high water.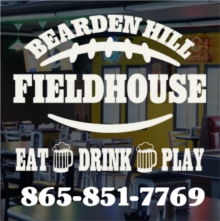 TONY IS GOING TO BE ANNOUNCING
great new stuff next week. This upcoming season will be the greatest yet for the Tony Family, or as we like to think of it, the T-Club. Hard to imagine that Tony does all this as an independent, family business with just his all-American wife and stalwarts like Beanstar, Sinco, Keith Hatfield, Briny Boy, and hall of fame callers and contributors. Folks, it's way more quality content than organizations with big corporate ownership even think of producing, so let's support Tone and his loyal sponsors.
Orange Throat
IGYCF'
Click here to vote

Show More Polls

When it comes to Butch Jones' message in B-Ham, I want to hear:
1.
Jones admit that 2016 was unacceptable at times.

| | |
| --- | --- |
| | 46.8% |

2.
I don't listen to Butch Jones, so it doesn't matter what he says.

| | |
| --- | --- |
| | 31.6% |

3.
Jones soft sell UT in 2017 and stick to the usual.

| | |
| --- | --- |
| | 11.9% |

4.
Jones say that we're shocking the world in 2017.

| | |
| --- | --- |
| | 9.6% |

Total votes: 570

Stand With The Tony Basilio Show
Join the T Club
Make a One-Time Donation

Send Us A T-Mail. Click Here.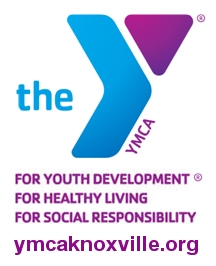 These days I'm choosing more and more to remember UT hoops when I woke up and felt like we had a coach that poured himself into this deal. Here's a quick clip that illustrates my point.
Link
Look. I hope Barnes makes Tennessee into a perennial NCAA Tournament entrant, but I don't see it happening in a league that's getting better with every passing day. And this is what we deserve. We should live in the tourney and attract top 100 players with aplomb as well.
On your other points. I'll believe it from UT's defense when I see it. I'm not alone am I? Though I must say that I love Moseley bragging on his fellow defenders.

We'd like to get your Feedback. Click here.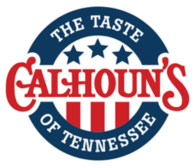 'Tony B
"..When he ran onto the field and fell to his knees after Jauan Jennings came down with that football, I've got no lies to tell you, I cried like a baby. I was so happy for our players and fans and I was so touched seeing Butch have that moment. That showed me right then and there how much this coach cares. See, me and this coach have something in common. We both wear it on our sleeves."
Puh leeze! Tell Vol Colonel MidState respectfully says he's flakin' like Butch Jones. Sorry that was bull-crap. I'll take a curmudgeon like Saban ANY day who doesn't weep like a little girl over a damn play that shouldn't have happened the first place. It was GEORGIA. Give me a damn break.
Mid-State Heath'
Mid-State: Cease ripping the Vol Colonel or get in the back of the line my friend. Besides, what's wrong with Butch Jones actually enjoying college football and showing emotion? Can it be that Butch Jones actually gets it and Nick Saban misses the boat? This is college football. It's about joy. It's about connection and emotion.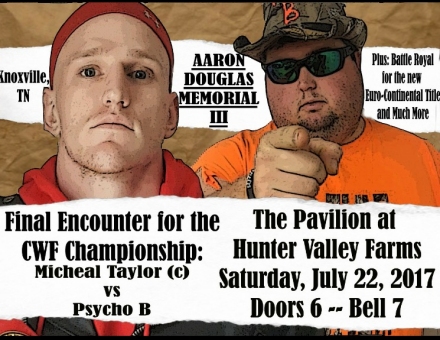 Jack Tate, your Movie King is back today and he's presented by Smoothie King.
Jack Tate - The Movie King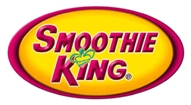 '
BRITISH-BORN TOM HOLLAND SERVES UP
THE PERFECT SPIDER-MAN!
Following up his successful appearance in Captain America: Civil War, Tom Holland delivers a 5-star performance in the lead role in Spider-Man: Homecoming. Holland portrays the 15-year old Peter Parker (Spider-Man) to perfection, from the high-pitched voice to his drive to impress Tony Stark.
Michael Keaton is impressive as the leader of a band of villains who attempt to use alien technology to make them a formidable group of criminals. The cast in Spider-Man: Homecoming is extremely diverse, especially Peter Parkerís friends and associates at school.
The film is action-packed throughout and full of humorous lines and situations, primarily coming from Spider-Man and his best friend Ned (Jacob Batalon). Peterís continued failure to impress Tony Stark fuels his fire and Spider-Man becomes determined to catch the evil Vulture (Michael Keaton). There are several scenes that include violence in the movie, but rarely, if ever, do they result in bloody casualties. The violent scenes and sporadic mild language earned the PG-13 rating for Spider-Man: Homecoming, but I feel like itís more than safe to take your kids to the film.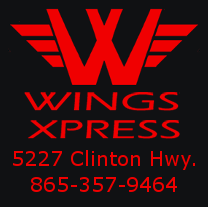 Movie-goers need to stay through the end credits to avoid missing 2 humorous/important short scenes. Along with Baby Driver, Spider-Man: Homecoming is clearly one of the two best movies so far in 2017.
It raked in an amazing $117 million at the box office for its opening weekend (July 7-9).
I give Spider-Man: Homecoming my highest 5-star recommendation. Tobey Maguire and Andrew Garfield did a great job in the role of Peter Parker in earlier installments, but Tom Holland sets the gold standard.

See you at the concession stand.
Jack Tate'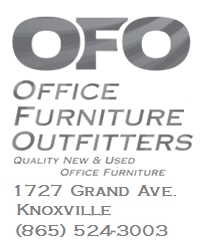 Jack: Great report. Awesome stuff. And I mean AWESOME. Orange Throat told me last week he's a big fan, so I want you to know that there is love. Plus, I'm going to see this movie this weekend.
Get the app!
Droid
|
iPhone
Finally:

Please Consider Standing With Your Tony Basilio Show & This Blog: If you liked what you read today at Tonybasilio.com, please consider leaving us a tip today. You will find the
tip jar above in this page
.

Stand With The Tony Basilio Show
Join the T Club
Make a One-Time Donation
Have a blessed weekend
Tony