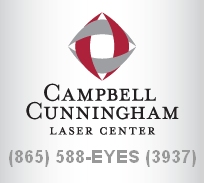 'Team of the Week-Kentucky
John Calipari cheats. He cheated at UMass, Memphis and now at Kentucky. He has players funneled to him from agents, street agents, AAU coaches, shoe companies and runners. Everybody knows this. Saying that, John Calipari is the best coach at getting his players to buy in and play hard. This Kentucky team is on a mission. They distroyed Florida at home and won at Vandy on Saturday. The Kats have won 17 straight since their loss at Indiana in December. Coach Cal is a heck of a coach and would get more credit for his work if he wasnít tainted. UK is the odds on favorite to cut down the nets the first of April.
Mid-Major of the Week-Wichita State
Greg Marshall has a team. The Shockers went into Creighton on Saturday night and blasted the Bluejays by 20+. Joe Ragland scored 24 to lead 4 Shockers in double figures. Wichita leads the valley at 13-2 and 22-4 overall. Look for Marshallís crew to make a run at a 4 to 5 seed come March. This is a sweet 16 team that could really make a run.
Random Notes:
Why does UCLA suck? Because Mike Moser is at UNLV. The UCLA transfer is a top 10 player and is leading the Rebels to their best record in long time. UNLV beat San Diego State on Saturday by 2 to reclaim the top spot in the Mountain West.
North Carolina needs a heart. By blowing the Duke game on Wednesday night, Carolinaís defensive weakness showed through. UNC needs to get a lot better in a hurry on the defensive end of the floor.
Baylor is undefeated in the Big 12 if you donít count games against Kansas and Missouri. The Bears are 0-4 against those 2 and 9-0 against everyone else.
Drexel might be the most surprising team in the country. Bruiser Flintís Dragons are on top of the Colonial at 14-2 and 22-5 overall. Drexel has won 20 of their last 21 and 14 overall. Can the Dragons be this years Colonial darlings? Think 2011 VCU and George Mason from a couple of years back.
This weekend is one of my favorites of the season. The 2012 edition of ďBracket BusterĒ features some great games. Iím looking forward to Long Beach Stateís visit to Creighton late Saturday night. Casper Ware vs. Doug McDermott is going to be big time.
1.Gonzaga: The Bulldogs won their rematch with St. Maryís last week and remain a game behind the Gaelís in the WCC standing. Freshman Kevin Panos is a stud and is settling into the point guard role nicely. With veterans Elias Harris and Robert Sacre, Gonzaga is poised to make a big run this year.
2. Michigan State: What a huge win for the Spartans on Saturday at Ohio State. Sparty ended the Buckeyes 39 game home winning streak and have Wisconsin and Ohio State at home the close out the year. Typical Tom Izzo team: tough, well coached and wonít beat themselves.
3. Duke: The Blue Devils won a big game at Chapel Hill last week and took controll of the ACC race. Austin Rivers is a killer and Duke 3 balled the Tar Heels to death. I donít think the Devilís have the inside game to be a final 4 team, but they do have good guards which will go a long way.
Vol Ball
Tennessee is back in the race. What a statement win for the Vols in Gainesville. Tennessee beat the Gators in every way possible on Saturday. Coupled with home wins over South Carolina and Georgia, Tennessee has itís first 3 game win streak and a shot at a 6-2, 7-1 second half. What has changed for the Vols in the last couple of weeks? Guard play. Trae Golden is playing his best basketball while Skyler and Jordan McRae are knocking down shots. This has opened up the inside for Maymon, Hall and Stokes. Itís an exciting time right now for the basketball Vols and what is out in front of them. If this team continues to improve, there is no telling where we will be come March. I would love to see Tennessee extend itís NCAA run to 7 straight years. The Arkansas game tonight might be the biggest of the year. The Hogs are winless on the road and Tennessee needs to extend their losing streak.
The End
Murray State suffered their first loss of the season last Thursday at home to Tennessee State after being up by as many as 13 at one point. The Racers ripped off 23 straight wins to start the season and rose to the #9 team in the country. Isaiah Canaan is a terrific point guard, All-American caliber, but I donít see the Races going far in the NCAA. When stacking them up against other mid-majors, 3 or 4 teams look better than Murray. Witchia State has to be the top mid-major with the west coast teams, Gonzaga and St. Maryís right behind. Murry gets itís shot Saturday when St. Maryís visits. This will be a good test that the Racers need to pass at home.
From the paint
B-Ball Lee'